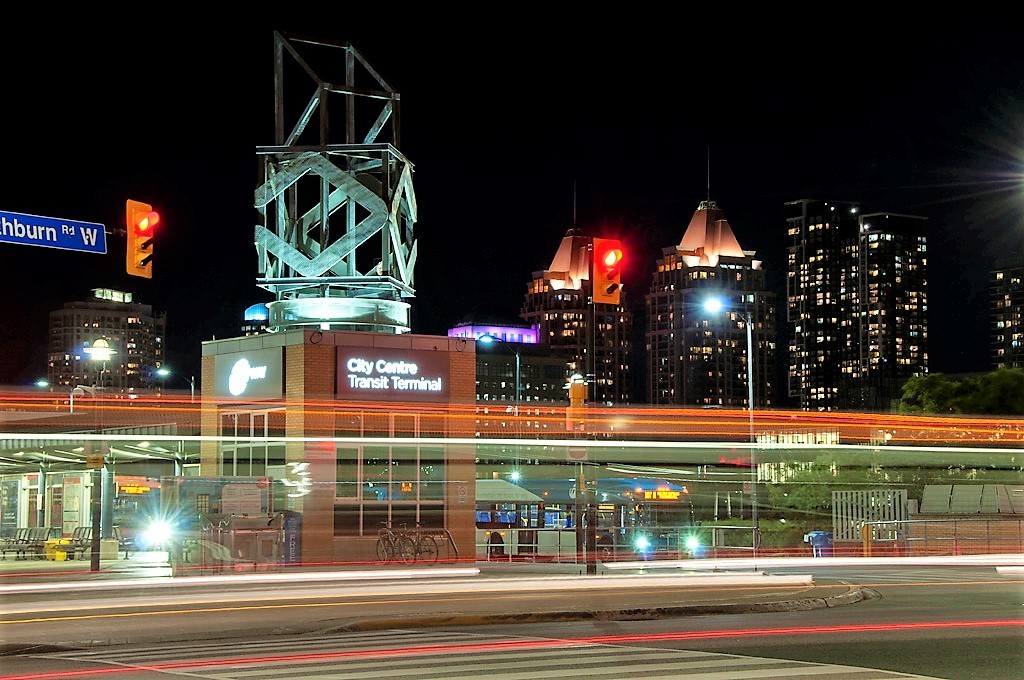 Photos from The Pointer files/Metrolinx/City of Mississauga
Ottawa wants to fund job-creating infrastructure projects, but Mississauga mayor wants bailout first
Life after the COVID-19 pandemic is hard to picture right now. For so many whose lives have been turned upside down, it's one day at a time. But for some in positions of power, the issue of future economic recovery is playing on their minds.
In Canada, much of the onus for financial support has fallen on the federal government. Ottawa has announced a variety of measures from wage subsidies to income support and, most recently, billions of dollars to help students.
Historically, it has also been the role of the federal government to create jobs and stimulate the economy after a financial crisis. In the aftermath of previous recessions, cities, including Mississauga, have benefited from significantly increased funding for their infrastructure wishlists.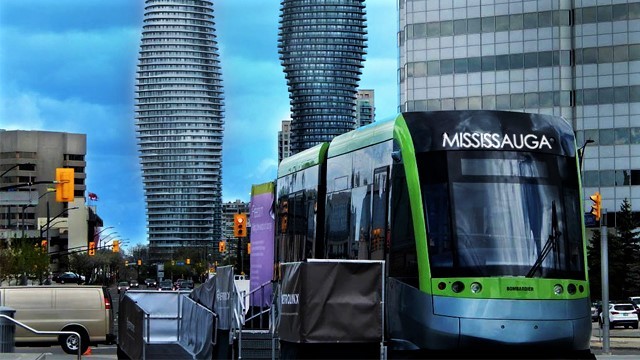 Mississauga hopes to expand transit infrastructure around its Hurontario LRT project which begins construction this year
"We've seen this before," retiring veteran City Manager Janice Baker told The Pointer. "If you go back to the recession that was happening in the late 1990s, we got Super Build. We used dollars from Super Build to renovate quite a few of our community centres at the time and put them through a significant upgrade."
The stimulus before the turn of the century was a cost sharing agreement. The federal government paid one third, the provincial government a third and cities the final third.
Following the global financial crisis in 2008, a similar program was created. Mississauga was given funding for a variety of small upgrades and repairs, with the renovation of Celebration Square the legacy. "We got a $40 million rebuild at the cost of about $13 million and change to the city," Baker explained.
As the infection curve shows signs of flattening in many parts of Canada and the daily rate of COVID-19 cases slows, leaders in Ottawa are weighing a similar program to help deal with the financial turmoil caused by COVID-19. Infrastructure Minister Catherine McKenna has made reference to Franklin D. Roosevelt. The American president is known for his New Deal, which committed to massive infrastructure spending around the mid-1930s, including the Hoover Dam, to stimulate the economy in the wake of the Great Depression. McKenna said she is considering how to speed up the release of billions of dollars from the Investing in Canada Infrastructure Plan (ICIP) to create jobs and drive the economy.
Mississauga has already submitted a variety of proposals under the program. Most recently, in October 2019, the city asked for $848 million from the $188 billion ICIP fund for two bus rapid transit (BRT) corridors and to replace outdated transit vehicles.
A BRT along Dundas Street, supported in principle by provincial transit agency Metrolinx, was the most prominent project on the list. Dundas Street is already one of the busiest transit routes in Mississauga, connecting to the Danforth/Bloor subway line in the City of Toronto at the Islington Station (the MiWay connection will move to the new Kipling Station bus terminal when it is completed this year).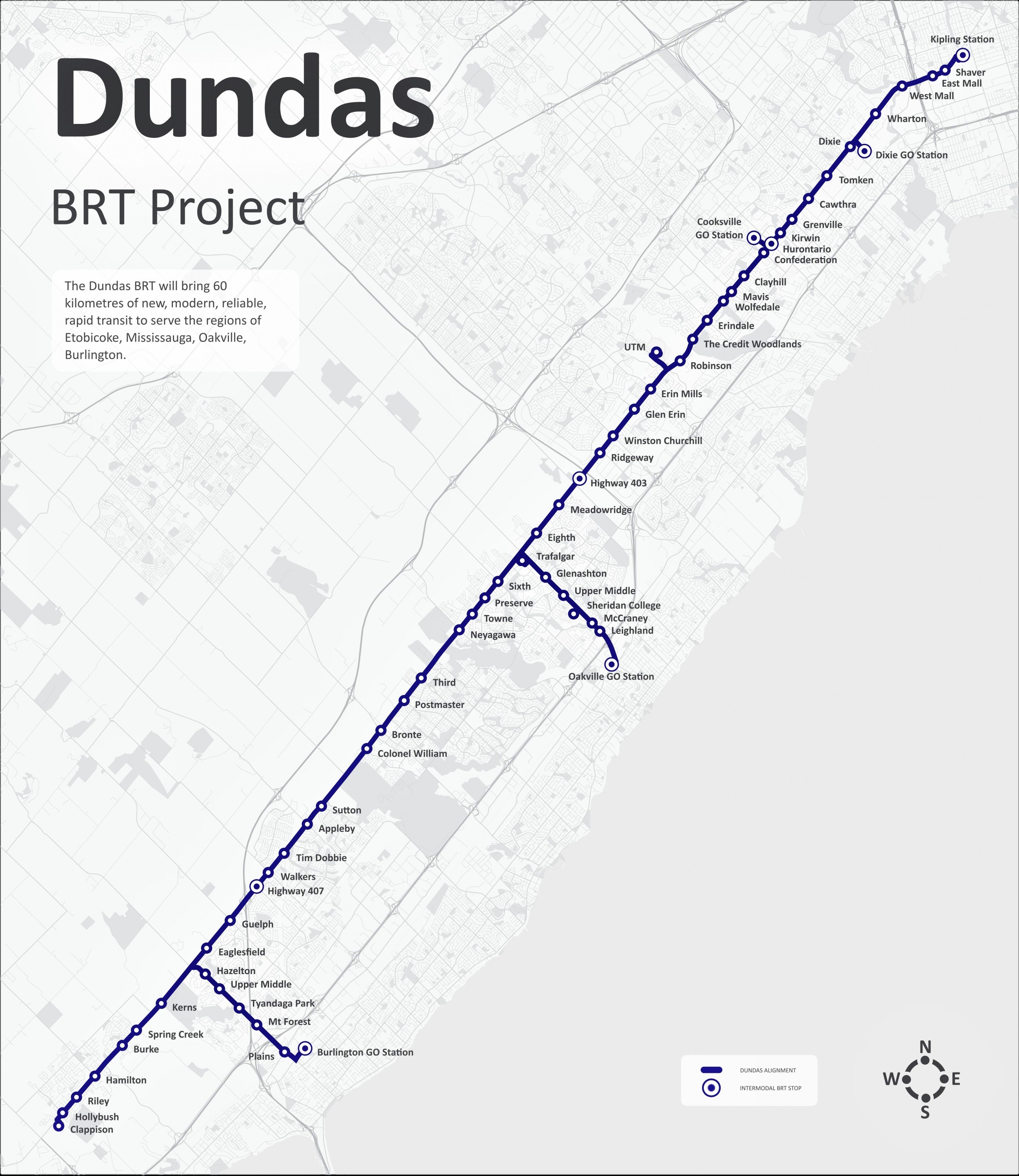 Studies into rapid transit options for Dundas Street, which began in early 2016, recommend the creation of a BRT as well as "complete streets" to encourage walking, cycling and public transit over driving. The BRT project and improvements to Dundas Street are expected to cost between $422 and $502 million, of which Mississauga asked the feds for $305.7 million. Mississauga's application for federal funding refers specifically to the stretch of Dundas Street between Confederation Parkway and Etobicoke.
A staff report presented to council on April 22 showed work on the project has continued behind the scenes. The report details the beginnings of a relationship between Mississauga and Metrolinx, which previously expressed an interest in running a BRT the length of Dundas from Toronto to Hamilton. The partnership could see the provincial transit agency take over some costs from the City of Mississauga, offering much needed financial relief without compromising delivery of the project.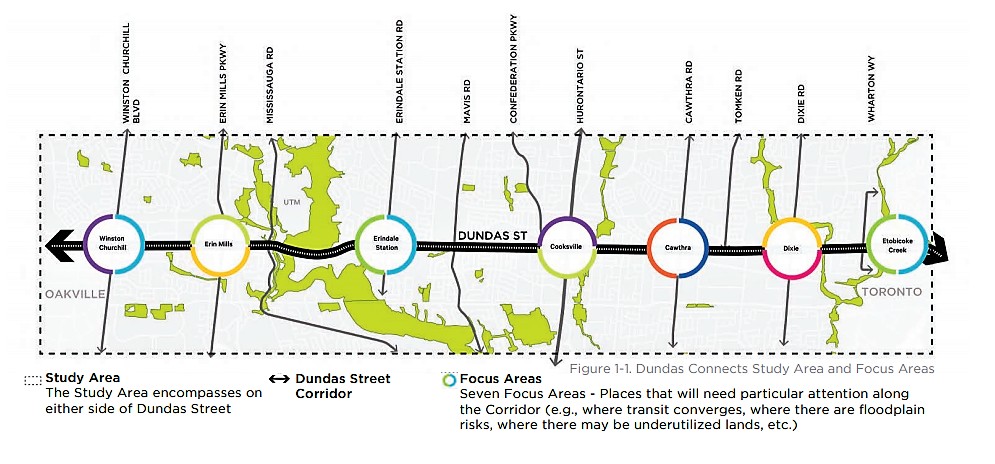 If the federal government accepts Mississauga's application, the city would be responsible for 27 percent of the cost of the project. Funding has already been allocated to the project in the 2019-2022 Roads Service Area Capital Program to complete studies and the process required to begin construction.
"The City is fast-tracking the environmental assessment approvals and design of these projects to make sure that the (federal) ICIP timelines can be met," a spokesperson explained. "If and when further federal stimulus funding becomes available, the City can re-assess these project timelines and readiness based on funding details."
These sorts of major infrastructure projects are seen by Ottawa and many in the construction industry as key to the badly needed economic recovery that will begin when COVID-19 eases.
Mississauga's City Centre Transit Terminal, planned to integrate the Hurontario LRT, Mississauga Transitway, Square One GO Terminal and MiWay buses, is also at the Transit Project Assessment Process (TPAT) phase. This stage involves environmental studies to understand the engineering requirements of a project.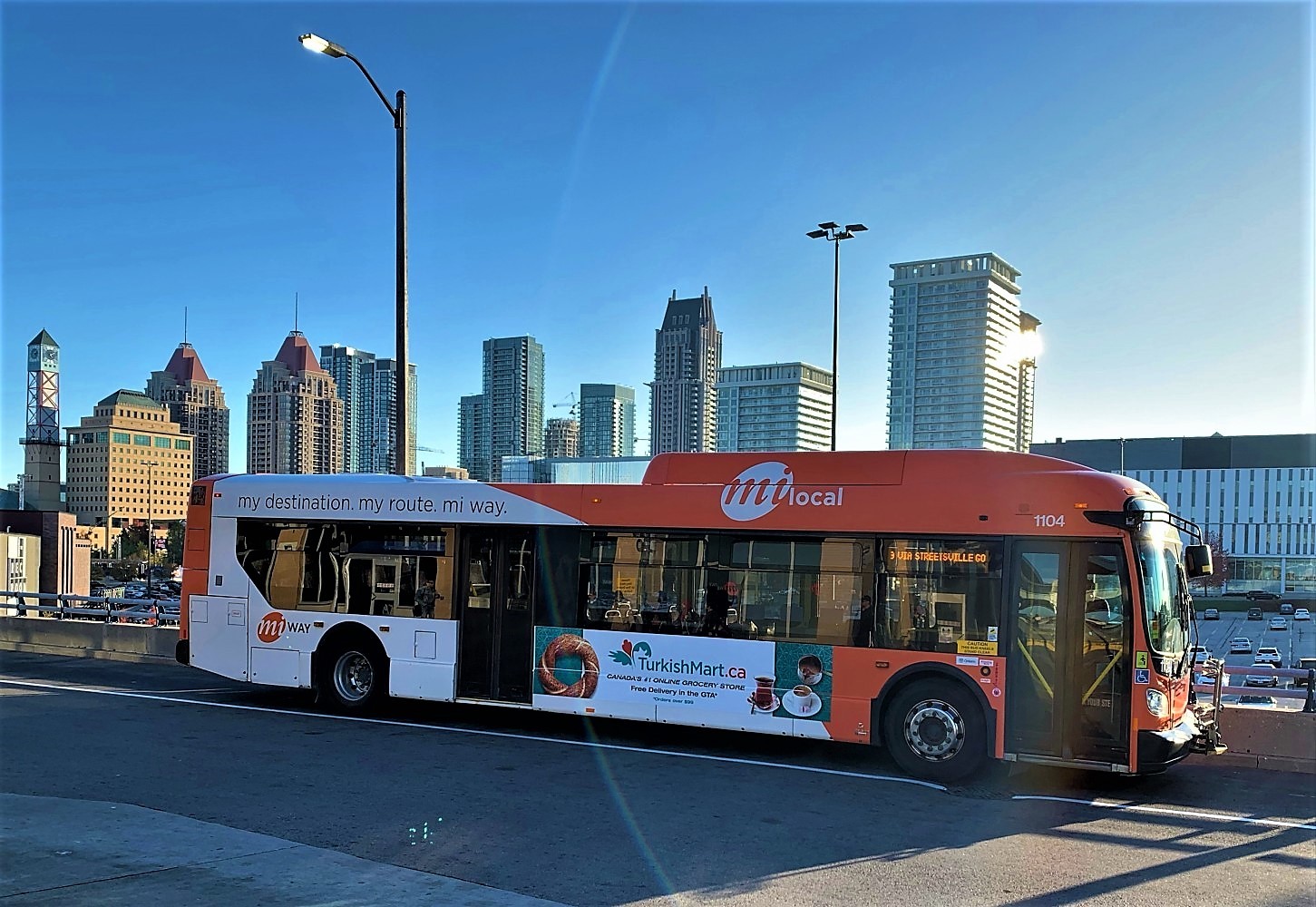 Major transit projects could potentially receive funding from the federal government through a post-COVID stimulus package.
"We'll be ready and I think some of the planning [and master plans] … help understand what some of our priorities would be, going forward," Baker said. "Dundas Connects, and some of the others, ... would be a logical candidate for something material like that [stimulus funding]."
Unusually for Mississauga, a city that has been crying out for federal investment for years, priorities at City Hall are elsewhere. Instead of calling for the feds to fund flagship projects, the mayor and city manager are desperate to see money materialize to cover operating costs.
At the beginning of April, staff presented councillors with the bill for COVID-19 and physical distancincing. Early calculations suggest the city is on course to lose almost $60 million by the end of June as a result, with a variety of factors still waiting to be fully understood. Referencing an internal study at a press conference on Wednesday, Mayor Bonnie Crombie said property tax would need to be raised by around 17 percent next year to deal with the operating costs deficit as it is. She went on to make it clear her council would not pursue such a hike, with the deferral of projects, drawing on reserve funding or a bailout the likely way out of the looming deficit.
It's quite likely the actual losses the city faces are much higher than their admittedly hasty projection, which doesn't factor many variables. Toronto is projecting a $1.5 billion to $2.7 billion loss, and though it is being hit much harder because of its large transit revenues, much higher parking revenues and elevated user-fee revenues for other services, while it's also losing funds from money-generating tools other cities don't have, such as a land-transfer and hotel tax, the numbers are still far higher than Mississauga's estimate.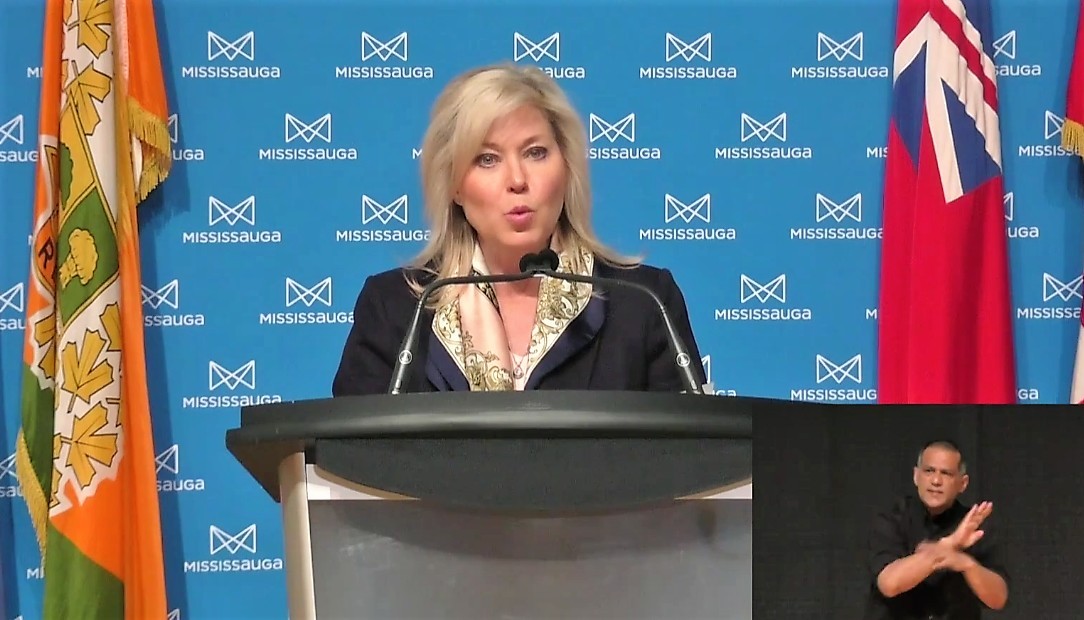 Mississauga Mayor Bonnie Crombie
The Federation of Canadian Municipalities has just released an estimate of $10-$15 billion that municipalities in Canada will need to cover losses. That would be $200 million to $300 million for Mississauga's share, based on per capita funding for the whole country.
"We're going to have to pretty much exhaust our reserves if we don't get some level of assistance," Baker said.
"Our council has that list, we have prioritized our infrastructure projects [for stimulus funding]," Crombie explained at the press conference. "But more importantly, I'd like the government to focus on the needs list not the wants list. We need operating revenue, we need to fund our day to day maintenance projects like road resurfacing, to help get our rec[reation] centres, libraries [and] arenas back into operation. So that would be my priority."
It is reflective of the unprecedented nature of the COVID-19 crisis that leaders are more worried about funding their daily expenses than big ticket items. Normally, road maintenance is the kind of item comfortably covered by property taxes, with municipalities trying to shift some of the cost of bigger projects onto the federal or provincial governments instead. During the pandemic, property tax has been deferred and user fees for transit and recreation have dried up.
Neither Justin Trudeau nor Doug Ford will want to see municipalities put in an impossible financial position. Equally, they will want to target investments that create jobs as quickly as possible. Whether they can bail out municipalities and invest in infrastructure at the same time remains to be seen.
Ford, who leads a province that is in a dire financial predicament, thanks largely to mismanagement before his government took over in 2018, has not indicated any firm commitment to helping municipalities. Ontario is currently drowning in about $350 billion of debt, the largest figure in the world, for any sub-national government.
Meanwhile, Ottawa has not committed to any specific municipal bailout, while it has approved more than $100 billion in COVID-19 aid.
Assuming infrastructure funding is put on the table in some form, regardless of the operating situation, Baker says Mississauga will be ready.
"I think that there are creative ways to look at how we respond," she said. "It could be deferring other things and moving that money over to take advantage because when you can build something with 33 percent dollars — or 27 percent dollars which is the current formula under ICIP — that's pretty attractive."
"We would absolutely put all of our creative hats [on] to find a way to be able to find the city's portion of that."
---
Email: [email protected]
Twitter: @isaaccallan
Tel: 647-561-4879
---
COVID-19 is impacting all Canadians. At a time when vital public information is needed by everyone, The Pointer has taken down our paywall on all stories relating to the pandemic to ensure every resident of Brampton and Mississauga has access to the facts. For those who are able, we encourage you to consider a subscription. This will help us report on important public interest issues the community needs to know about now more than ever. You can register for a 30-day free trial HERE. Thereafter, The Pointer will charge $10 a month and you can cancel any time right on the website. Thank you.
Submit a correction about this story