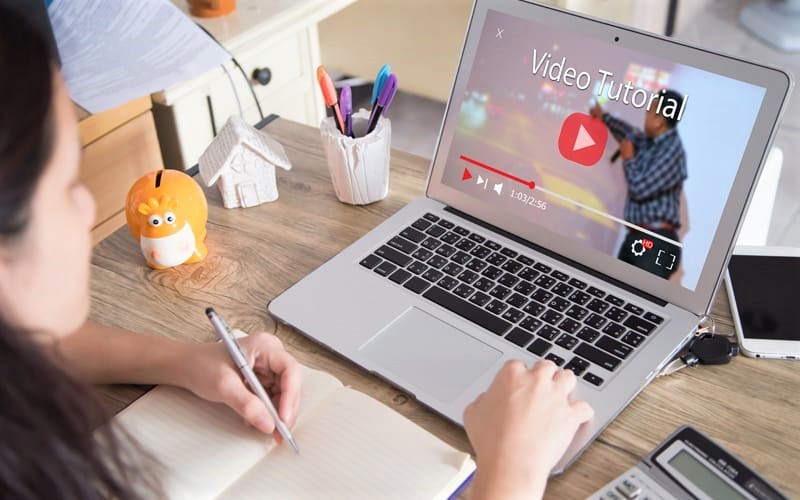 The Pointer file photos/Chris Dawkins/Flickr/Oxford Learning
Stuck with online learning, Peel parents ask why technology isn't being properly utilized
The spread of the novel coronavirus has forced everyone to re-work what their new normal is going to look like. For most school-aged children, this means turning in their notebooks and pencils for tablets and laptops.
As online learning in Ontario enters its third week, students, and parents are settling into a schooling routine some are having trouble adjusting to. Classrooms have been replaced with quiet spaces in their homes, all homework is now submitted online and face-to-face interactions with teachers are practically non-existent.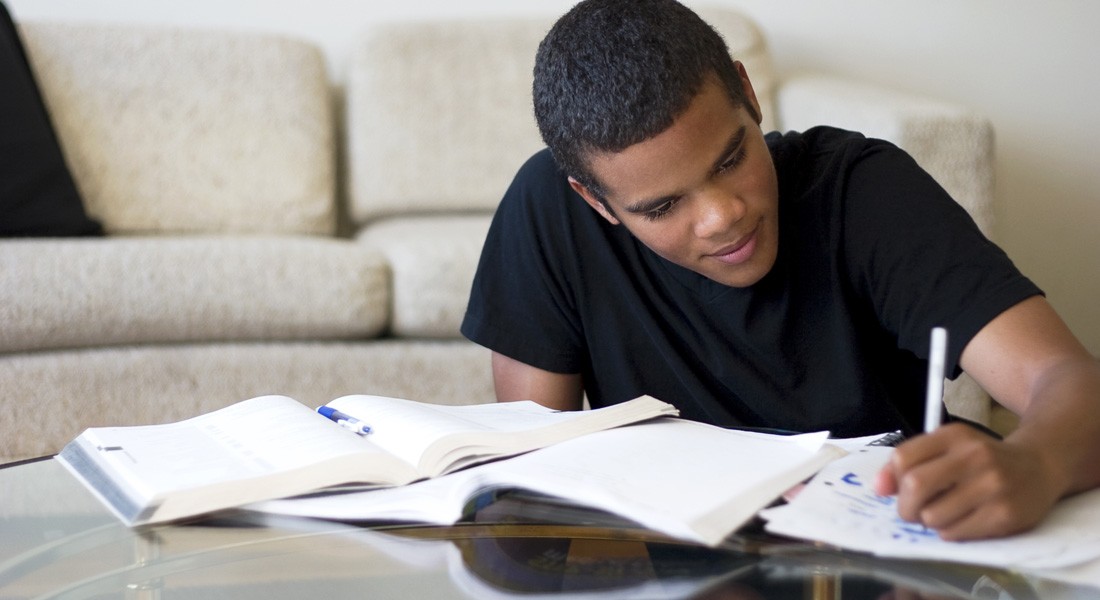 Tens of thousands of Peel students are learning from home and some parents are questioning why the PDSB isn't making the experience as productive as possible
The Peel District School Board is not requiring teachers to use video conferencing to create virtual, image-enhanced connections with students. It's a discretionary option that's making some parents frustrated, especially when they hear of other jurisdictions that are utilizing technology to help create a much more productive and fulfilling experience for students who need to continue their educational development.
Katie Allen has three kids attending PDSB schools; a five-year-old, a seven-year-old and a nine-year-old. None of her children have the option to have face-to-face-time with their teachers through a video platform. Instead, work is sent through a text-based platform used by the teacher, such as Google Classroom, which is completed and sent back.
"I would love to see even a drop-in [where the teacher says] 'here's three times during the week, I'm going to be online for an hour'," she says.
In some jurisdictions across North America and around the world, for example in parts of New York state, teachers are slotting in entire blocks for virtual classrooms, with students participating in real-time video lessons in front of educators who deliver lesson plans face-to-face. Essentially, it's like a regular class, without the school building.
But the PDSB has chosen not to make this mandatory. Some teachers might have trouble setting up the technology to teach online video classes. Some teachers may be parents themselves with young kids that need to be cared for; with childcare centres not open, their options for online teaching may be limited. Others have raised privacy issues.
Allen acknowledges most teachers she's dealing with are doing all they can; taking feedback from parents and implementing it into the routine. For example, one of the things Allen asked her childrens' teachers for was to post all weekly assignments on Monday, to allow the week to be planned out, a process teachers obliged.
But the lack of connectivity between students and teachers creates an obvious void in the learning system. There are some subject matter questions that parents may not be able to answer. Other learning is foundational, building on concepts that have to be explained step-by-step. The only way for a student to understand and develop certain knowledge sometimes has to come directly through the assistance of a teacher.
This is creating concern for Chris Dawkins, with a son in third grade at a PDSB school who has more questions than there are answers for.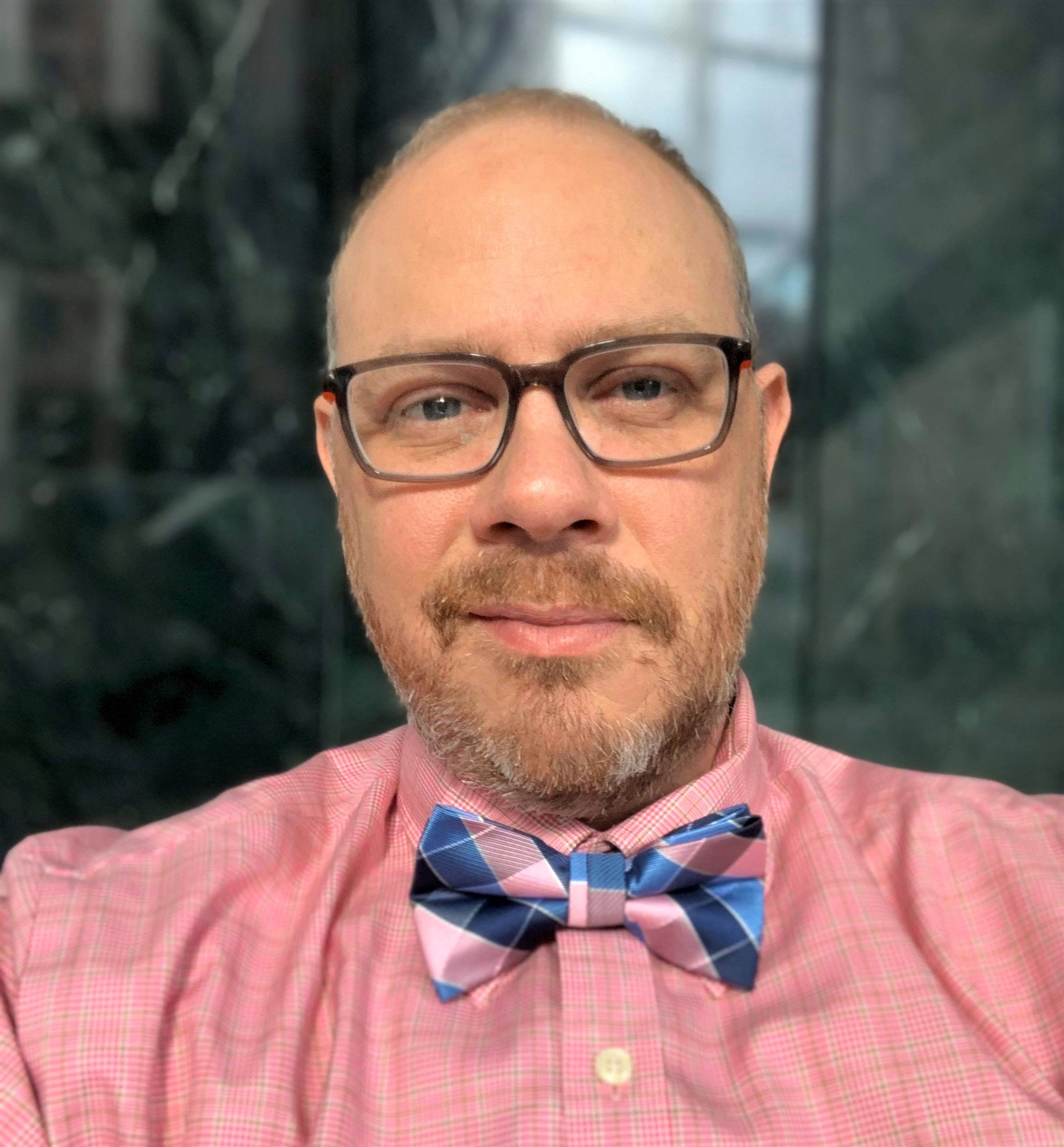 Chris Dawkins is sympathetic toward the situation of teachers but would like to see some marking continue
When he asked one of his son's teachers why video learning is not being provided online, he was told it's a privacy issue.
But this contradicts what the board has stated.
According to PDSB's education strategy in response to COVID-19, A Community of Care: Peel District School Board's Learning and Support Plan, "Privacy settings have been adjusted so that teachers are able to use audio/video conferencing tools on Brightspace-Teams and Google Meet, should they choose to."
Google Classroom and Brightspace are two platforms teachers can use to share work with students. Both of these platforms were used by students before March Break, the plan states.
It's possible that, despite the green light from the board to use more integrated platforms such as video conferencing tools like Google Meet, individual teachers might have their own privacy concerns.
But it's creating an uneven, sometimes lower standard of education for many parents, some of whom are questioning on social media why all teachers are continuing to be paid at the same rate, while some don't seem to be delivering the same basic educational needs for students. Meanwhile, other teachers are clearly going the extra mile.
It could be argued that this is no different than any normal school year, when it's hard to assess whether or not individual teachers are delivering an expected standard of education to students.
But inconsistency seems to be more of an issue now than ever before.
These inconsistencies are impacting how Allen and her husband are having to do work on their own with their three kids. All material for their two older children is shared over Google Classroom. For her five-year-old, who's in senior kindergarten, learning material is sent over email.
"There's no standard for like, okay, everybody's on email, or everybody's on Google Classroom," she says.
How material is distributed is up to the teacher, Carla Pereira, director of communications and community relations for PDSB, told The Pointer. "Teachers choose how they will deliver distance learning. Not all use Google classroom. They should use their professional judgement."
The current focus of Ontario's learning strategy is to get the basic technology hardware to all students who don't have it. In the last two weeks, school boards have been providing access to tablets and the internet to students who need it.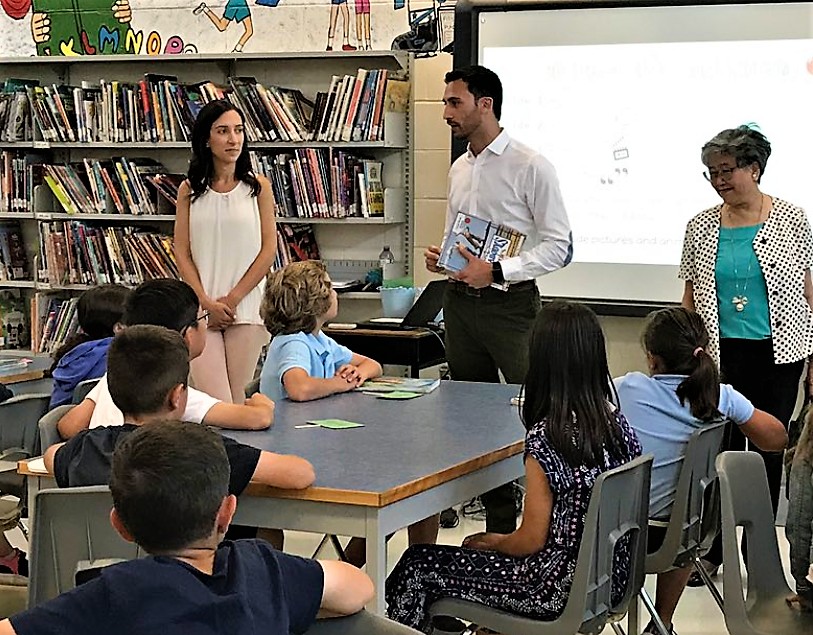 Education Minister Stephen Lecce has not indicated that scenes like the one above, of him visiting a classroom, will happen again this school year
On Friday, Education Minister Stephen Lecce announced a partnership with Apple and Rogers that will give iPads and preloaded internet connection free to families in need of assistance. The education plan for PDSB also highlights a similar stage of the current learning process. Once online learning is fully available and implemented for all students, the board will then work on the next phase of supporting those with alternative learning needs, such as the use of audio-conferences. There is no indication when this will begin.
But iPads and an internet connection are not the only things needed for students to be successful. Printers are a necessity for many students trying to complete curriculum work, but this piece of hardware has been overlooked.
For Allen's daughter in senior kindergarten, an average of 10 colouring pages are printed every week. For Dawkins, some of his son's school work requires it to be printed off, filled in, and scanned and sent to the teacher. While it's something both Dawkins and Allen are able to do, not everyone is in the same position.
"There's quite a few parents who don't have that luxury," Dawkins said.
It's not an issue addressed in the Ministry's plan which shifted two million students across the province to online learning. It's not clear how those who don't have access to a printer are completing work at this time. According to the education plan, options for schools to print paper packages and deliver it safely to those who need it are currently being explored.
Currently, there is no date for the reopening of schools and it's being widely speculated there will be no return to physical classrooms until September, at the earliest.
The most recent possible date was May 4, but that was dismissed because of the ongoing COVID-19 crisis and no alternative date has been put on the table since.
At the Friday press conference, Lecce said educational material was being prepared to address curriculums until June, the month the school year ends and summer holidays begin.
Parents want to see more done for their children in the meantime.
For Allen, she wants more advanced material for her daughter's kindergarten class, a gap that she and her husband are filling themselves. "We're doing some letter flashcards at home and some additional work that we've sort of instituted ourselves," she said.
Dawkins would like to see the work his son completes be graded. Today (Monday) his son was tasked with a worksheet asking him to write out the days of the week. However, the assignment was not supposed to be submitted. According to the education plan from the PDSB, final marks for students in primary school will be based on work completed between September and March 13. Work done after that in online settings could improve the final mark but won't reduce it.
Some parents have acknowledged that it would be difficult for teachers to mark without experiencing the actual participation and knowing what students are doing independently in a classroom, while others would like to see some marking for work that can be monitored and for assignments that have very specific tasks that could be graded.
Assignments done for students between kindergarten and grade eight during the current online setting can be used to improve marks, a notion Dawkins questions as he's not sure if any of his son's work will be graded at all.
---
Email: [email protected]
Twitter: @nida_zafar
Tel: 416-890-7643
---
COVID-19 is impacting all Canadians. At a time when vital public information is needed by everyone, The Pointer has taken down our paywall on all stories relating to the pandemic to ensure every resident of Brampton and Mississauga has access to the facts. For those who are able, we encourage you to consider a subscription. This will help us report on important public interest issues the community needs to know about now more than ever. You can register for a 30-day free trial HERE. Thereafter, The Pointer will charge $10 a month and you can cancel any time right on the website. Thank you.
Submit a correction about this story