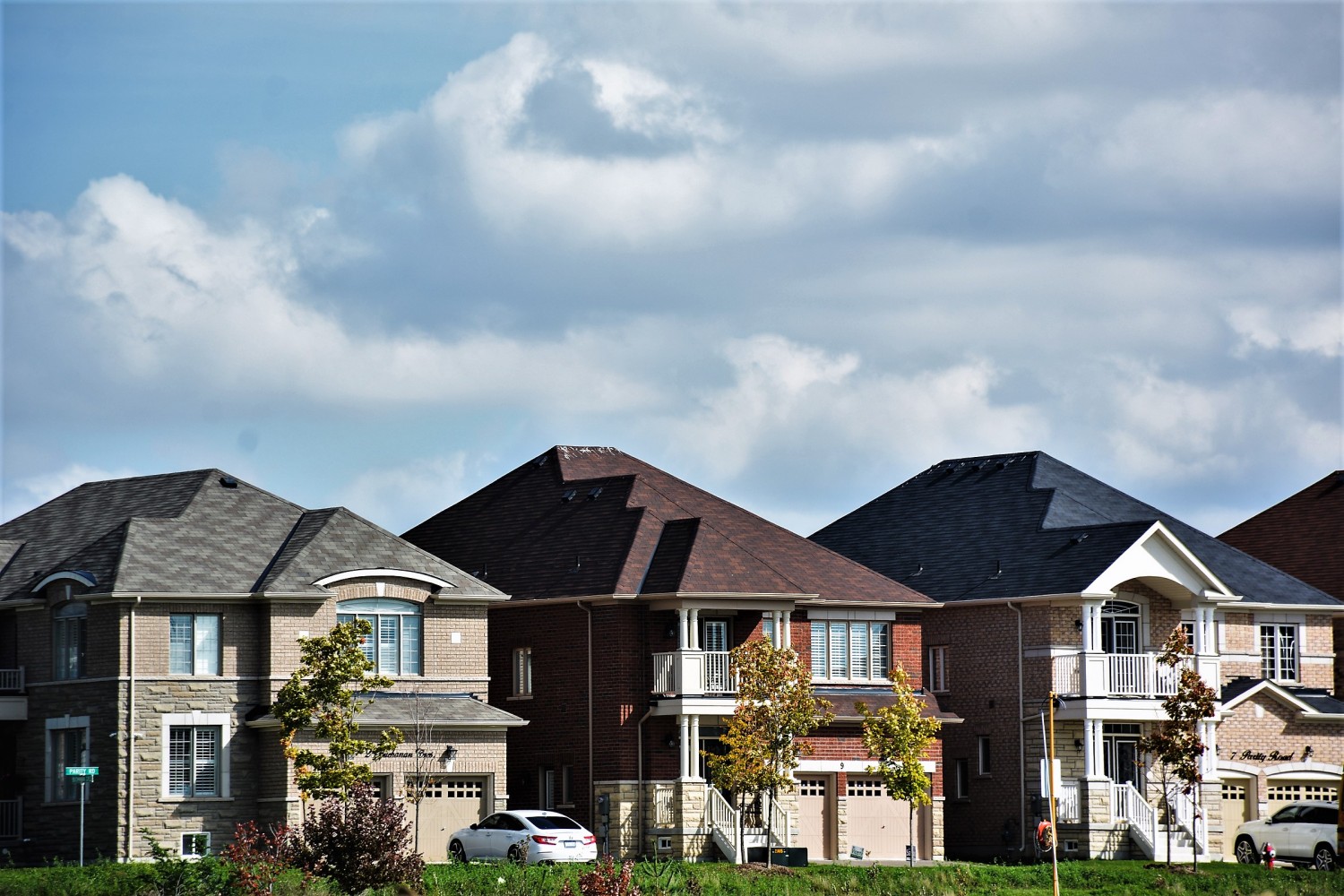 The Pointer file photos/Oxford Properties/Wiki Commons/Graphic City of Toronto
Before COVID-19 suburban homes made little sense, now they're the ultimate privilege 
A sprinkler system spins slowly in a circle, covering the front lawn in a fine mist. The April sunshine catches the droplets, dancing tiny rainbows across the greening grass. Beside the painstakingly kempt yard sit two cars, an SUV and saloon, in front of a garage, door raised open to reveal a collection of garden tools and various household nicknacks.
Around the back of the single-detached house, spread out across two floors with a basement below, is a children's soccer goal. A small patio overlooks the back garden, with tables and chairs laid out to soak in the warm rays.
The set-up is mirrored in every lot for kilometres around.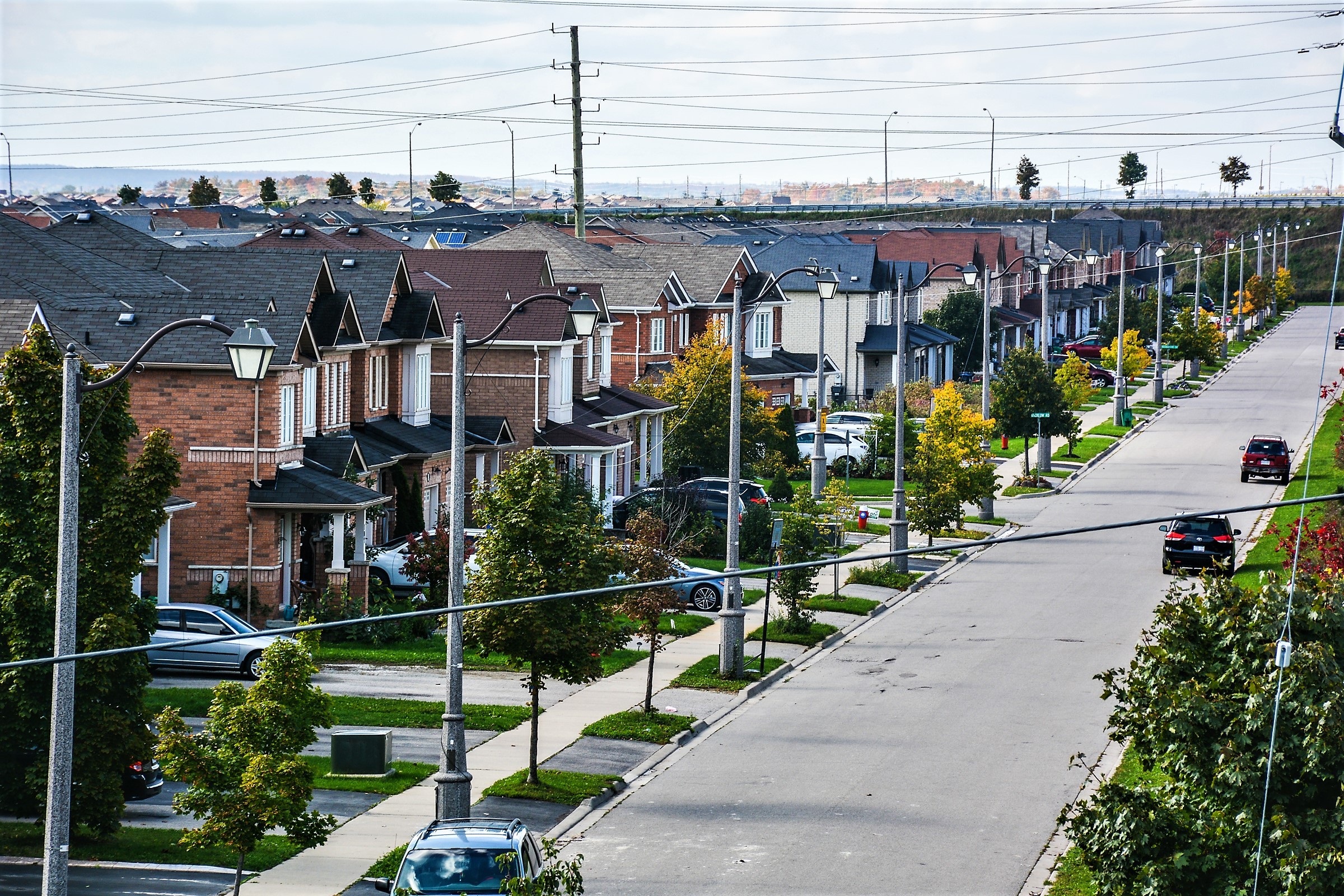 The sports equipment varies as do the cars, but the houses and outdoor spaces are the same. Vast, sprawling ribbons of asphalt link these dreamy havens with one another and, eventually, connect to retail, leisure and the outside world.
For decades, this suburban experience was the ultimate North American dream. It was the epitome of material success and the perfect setting to raise a family. In a time when the impacts of the car on our health and the planet were barely talked about, the desert of asphalt was a road to freedom. The automobile and the place where you and it rested, were your ticket.
Brampton and Mississauga, like much of the GTA, were born from this fantasy. Identical subdivisions, the flatpacks of housing were slapped up near arterial roads and highways. They were shown and sold in batches, before the process began all over again.
If you sit down with any modern planner, environmentalist or health expert and ask them about suburbia, they could spend hours telling you what's wrong with it.
For cities, it represents a catastrophic return on investment, with massive infrastructure costs met by low property tax returns for single-detached houses that gobble up otherwise valuable land, when compared to the returns from apartment blocks and highrise condos.
For convenience, walking in the suburbs to get places is difficult and driving preferable, which impacts obesity, heart disease and diabetes, while the widespread use of single-occupancy vehicles deposits carbon into the atmosphere (see the clear skies during the global shutdown).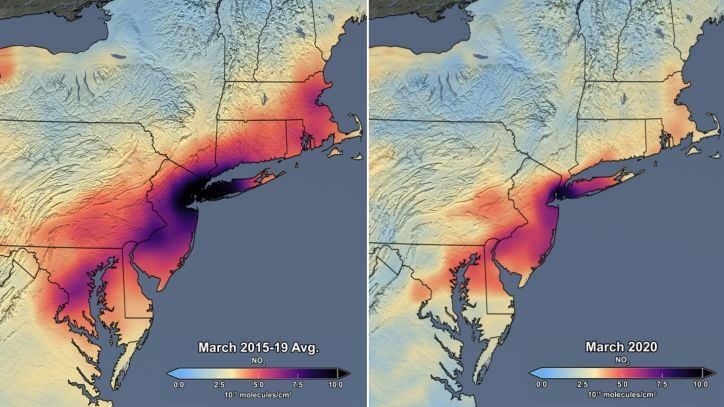 An image of the northeastern U.S. shows how dramatically pollution has been reduced, particularly over New York City, since the pandemic began
In response to changing preference, especially among millennial first-time buyers, and planning logic, Mississauga has slowly started to turn away from its suburban roots. Building permit data over recent years shows the city trending toward height and density, away from its sprawling decisions of the past. Brampton has talked extensively about change, the most obvious example being its modern 2040 Vision, but has struggled to begin realizing the aspirational shift away from sprawl.
Mississauga has acknowledged the problems with post-war suburbia and is embracing dense, tall and walkable cities.
That was before COVID-19.
The pandemic has wreaked havoc with normality and flipped almost all orthodoxies on their head. City planners can list hundreds of reasons why taller, denser buildings are better, and the virus agrees.
New York City is a North American outlier. It is far more densely populated than other cities. Data from the U.S. census bureau shows the number of residents per square mile there sat at 31.25 thousand in 2010, compared to the next most densely populated city, San Francisco, at 12.14 thousand.
Large, teeming sub-boroughs in Manhattan, are even more tightly packed, resembling vertical Asian cities such as Hong Kong and Tokyo.
The density in parts of New York City, particularly in boroughs where there are lower socio-economic conditions, has been singled out as one of the factors behind its soaring COVID-19 infection rates.
Residents around the world are suddenly in a position where their neighbour, transit driver or workmate could infect them and the appeal of suburbia rings true again.
Tight city sidewalks are suddenly less appealing than the easy to navigate spaces that define satellite communities.
Millennials around the world have decamped from their urban hangouts to their parents' sprawling suburban retreats, while many boomers have fled to their cottages and summer homes.
Things suddenly changed on March 17, when Ontario Premier Doug Ford declared a state of emergency, giving the province sweeping powers. He used those powers to shut down the vast majority of Ontario's economy, with only a handful of essential services allowed to stay open. Almost overnight, the majority of the workforce was either laid off or forced to perform their job at home. The daily routine of commuting and working in the office was gone. Accountants, finance professionals, technology workers, teachers, baristas, autoworkers and even politicians are just a few of the groups in Peel and beyond who now find themselves at home from dawn until dusk; some are lucky enough to still be working.
Previously, for those living in the more suburban and car-centric parts of Peel, morning commutes to and from work could be long. In Brampton, 63 percent of residents commute outside the city for work everyday, according to the 2016 census. The same data shows that 54 percent of Bramptonians spend more than 30 minutes commuting each way, with 16 percent of all residents doing so for more than an hour.
For most, regardless of the advantages of a larger, suburban home, that was a drag. No one enjoys sitting in traffic on the 410.
In recent years, shifting home ownership and rental demographics and denser planning have made that lifestyle less popular. Mississauga's move away from parking towards dense housing, exemplified by the ongoing redevelopment of Square One Mall, is the epitome of how this trend is reaching into Peel.
Square One Mall shortly after it was built in 1973, above, and the new plans for the area by its owners, below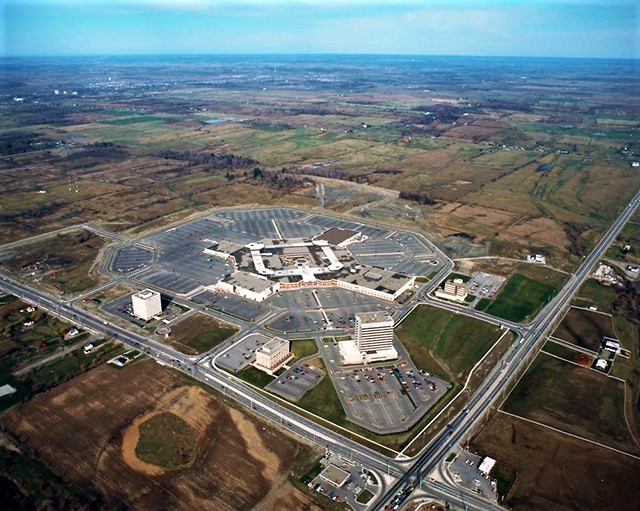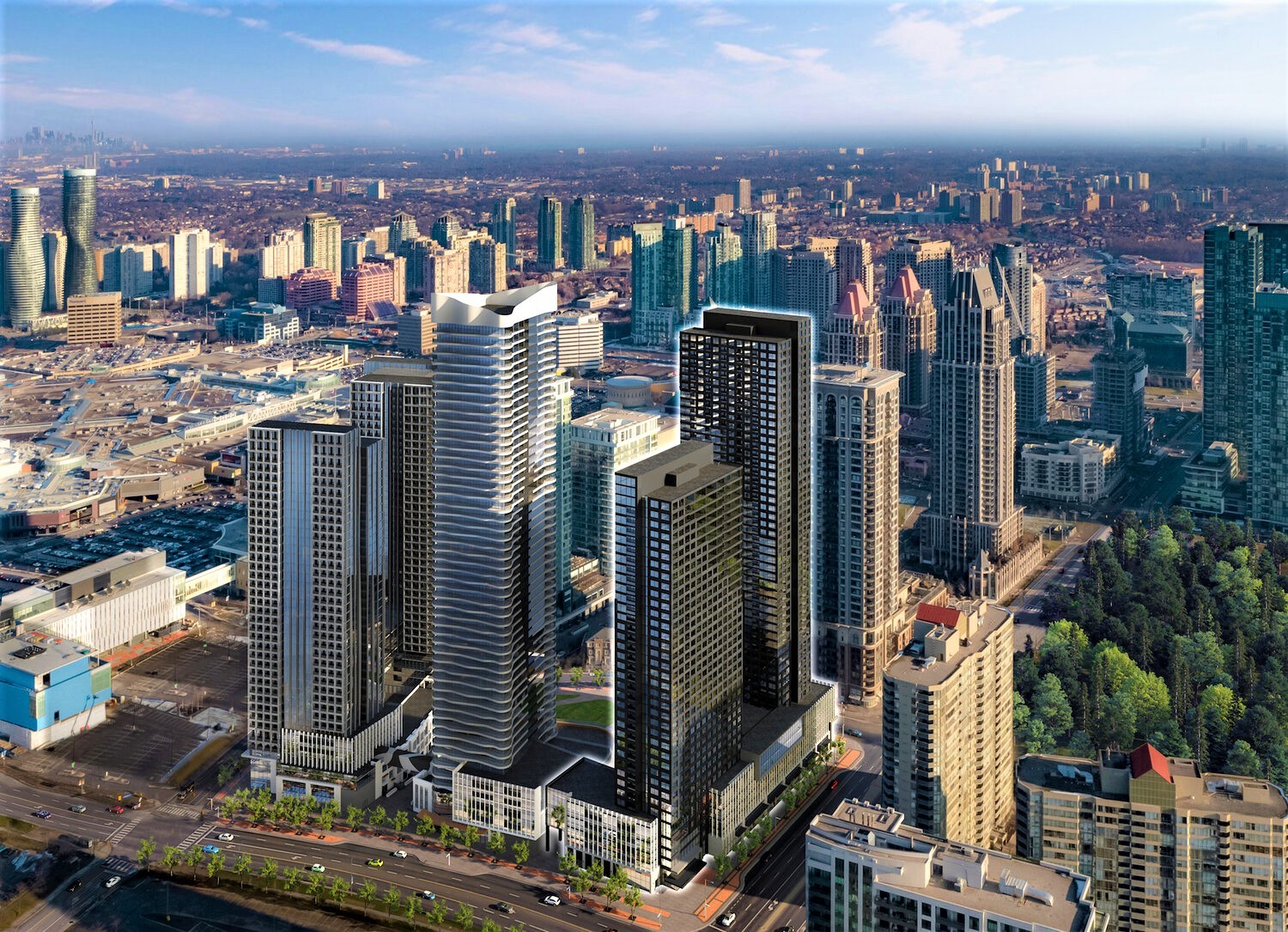 Now that pubs, bars and clubs are all closed and picnics or sunbathing in public parks discouraged, being close to shared amenities holds less value, for the time being. For those who live in apartments and condos, previously utilizing bigger shared public spaces and transit services, the freedom of location is gone.
Instead, people who previously had to sit in traffic for work, now spend their day in their own castle. As public space is segmented into portions by the need to stay two metres apart, front lawns and backyards are the ultimate privilege.
It is apartment blocks that differentiate Peel from much of its neighbour, Toronto. In Canada's largest city, apartment buildings and condominiums in the downtown are hot property, sought after by young professionals working on Bay Street and other recent graduates whose offices are downtown.
In Mississauga and Brampton, they are generally less a sign of wealth and more often populated by people with significantly less privilege.
In Toronto, people rent or buy apartments in tall buildings partly for the view, but mainly for the proximity to one of North America's busiest city centres and all its commercial opportunities. In Brampton and Mississauga, as a result of the fast, wide roads and car-centric planning, random apartment buildings often house publicly subsidized units that residents in toney, spread out neighbourhoods fight to keep out.
In the future, Mississauga hopes to change that. The upcoming LRT, due to open in 2024, will make Hurontario Street a desirable place to live with rapid transit service and high-value residential towers. Lakeview Village, Port Credit's Brightwater development and Oxford Property's Square One District are also aimed at replicating the Toronto condominium experience. But they've not been built yet.
Instead, most of the height in Peel is on the cheaper end, arbitrarily erected where developers could find space, with the market still dominated by large, single-family houses that even recent immigrants aspire to, after having to endure more tightly cramped quarters such as those in parts of Erin Mills, Bramalea and along Hurontario south of downtown.
As Mississauga and Brampton continued their three decades of rapid growth, a 2017 report by the United Way, titled The Opportunity Equation in the Greater Toronto Area, showed that in 1980, only 2 percent of neighbourhoods in Peel Region were considered low-income on average; by 2015, according to the same report, that number had jumped to 52 percent.
As COVID-19 restrictions continue in Peel, transit service is stripped back and access to shared amenities is limited. It's the poorest, who may not have a vehicle and likely live in an apartment, that feel the restrictions on mobility and freedom most deeply.
When British Prime Minister Boris Johnson was taken to intensive care as a result of COVID-19, commentators noted the novel coronavirus does not discriminate based on race, gender or privilege. Yet it does. As The Pointer has previously reported, South Asian-Canadians, who make up close to 40 percent of the population in Peel's two cities, are predisposed to issues such as diabetes and heart disease which increase the severity of the virus's impacts.
The more affluent, living in single-detached homes in Mississauga or Brampton instead of apartment buildings and condominium towers, are more easily able to isolate themselves and will see their lives change less as a result.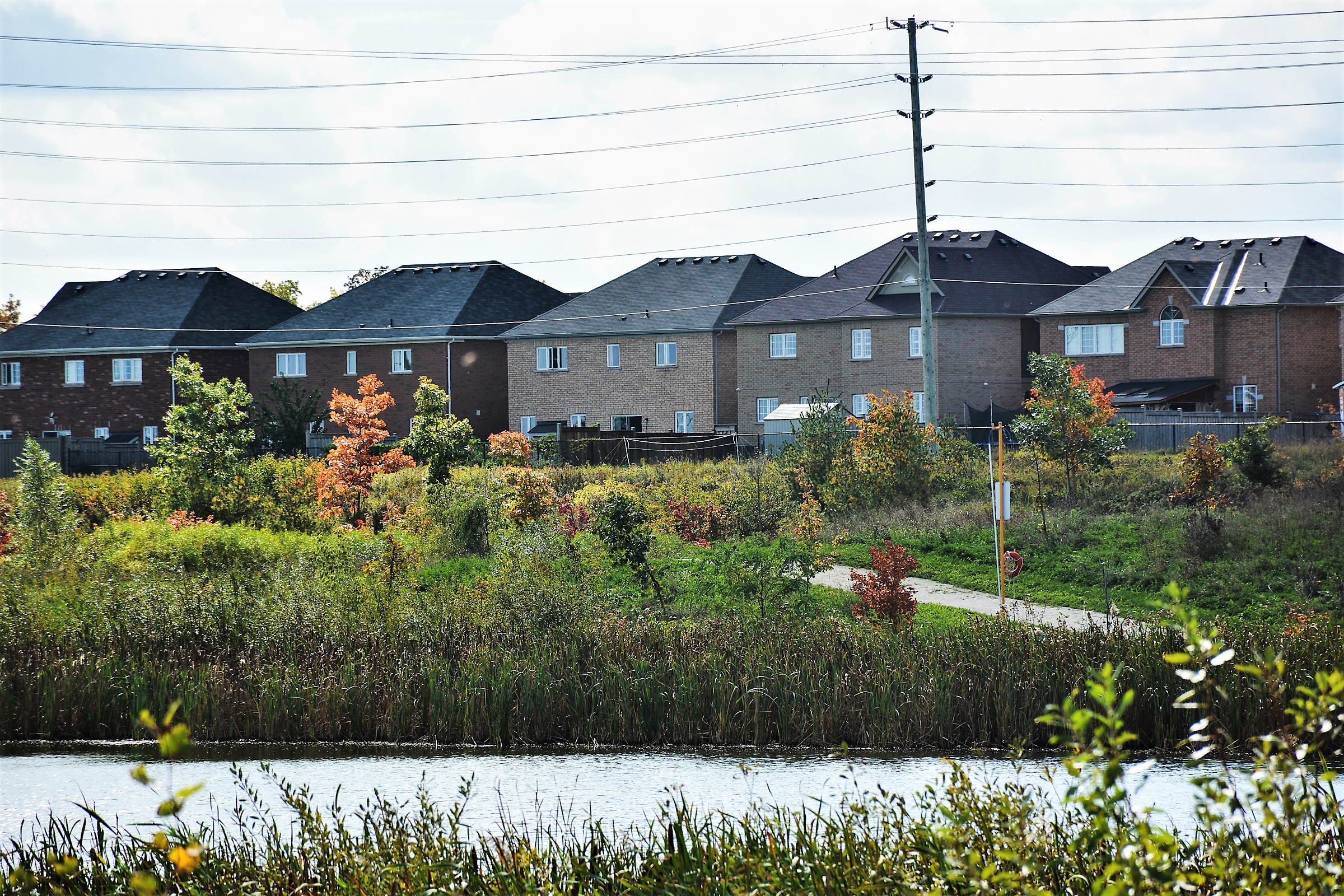 Even mental health is far easier to maintain for those with ready access to outdoor spaces, natural habitat and socializing technology that many of the less fortunate suffer without. Depression and other anxieties from prolonged, more severe isolation, have been flagged by mental health professionals around the world as issues afflicting those in densely populated places.
In a global pandemic, which is preferable: an SUV to yourself or a seat on a bus? A backyard or a shared elevator?
However, many urban planners have already theorized that the pandemic will actually enhance concepts of density.
Architect Toon Dreessen recently wrote in the Ottawa Business Journal, that instead of a return to post-war suburban planning, the pandemic might actually spark fusion within unimaginative urban planning trends since the late 90s.
The walls of hyper-vertical concrete and glass pushed by developers seeking to maximize profits, eschewing green space and wide sidewalks that make urban experiences more enjoyable, need to be re-thought.
Density at a human scale, that allows the sharing of spaces and engagement with the urban world – instead of it becoming a blurry background to the crowded out life that actually suppresses any relationship with the physical world – might be the way of the future.
"Social spaces within the density matter. We need parks where we can create community and establish social cohesion while finding the soothing personal space we need as humans," Dreessen wrote.
"We need apartment buildings with space to live and work, have a family and find quiet space inside our homes if we can't go outside. We need community anchors such as diners, coffee shops, libraries, local grocery stores and social spaces where we can connect with friends while taking time to reconnect with ourselves."
His imagining of a better form of urban density will be challenged. Recent developer-driven legislation at Queen's Park, actually calls for far less required green space to accompany future urban residential projects.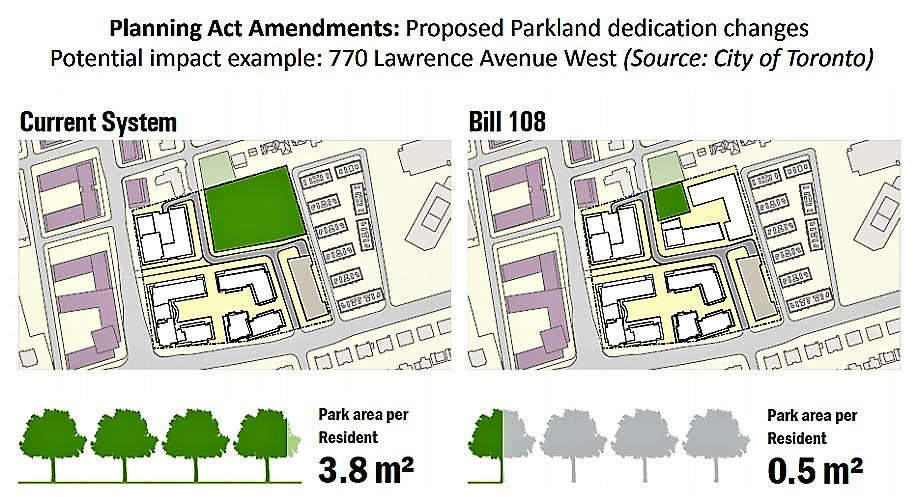 Perhaps, COVID-19 will help fight those private interests pushing yesterday's planning.
In normal circumstances, the suburban sprawl that epitomizes Peel's recent history is questioned by planners and largely avoided by new, younger buyers. But in a post-COVID-19 world, it might be viewed as a significant advantage to those who can afford it.
At the very least, some of the advantages it offers might be considered more seriously by those who plan our futures, as they watch the rainbows dance in the droplets of water on suburban lawns this summer, while residents wait out the current crisis in relative comfort.
---
Email: [email protected]
Twitter: @isaaccallan
Tel: 647 561-4879
---
COVID-19 is impacting all Canadians. At a time when vital public information is needed by everyone, The Pointer has taken down our paywall on all stories relating to the pandemic to ensure every resident of Brampton and Mississauga has access to the facts. For those who are able, we encourage you to consider a subscription. This will help us report on important public interest issues the community needs to know about now more than ever. You can register for a 30-day free trial HERE. Thereafter, The Pointer will charge $10 a month and you can cancel any time right on the website. Thank you.
Submit a correction about this story