The Pointer file photos/Mohan family
South Asian-Canadians concerned about underlying health risks that make COVID-19 more dangerous
This story is simultaneously published by New Canadian Media, which commissioned the piece.
---
Preliminary research of COVID-19 data reaffirms a troubling reality: many of society's most vulnerable populations face a greater chance of falling seriously sick. For South Asian-Canadians, this news is met with an added degree of concern. They have higher rates of heart disease, diabetes and hypertension than the rest of the population.
All three are comorbidities for COVID-19, meaning they are underlying health problems that put South Asian-Canadians at greater risk of developing serious symptoms or dying if they contract the virus.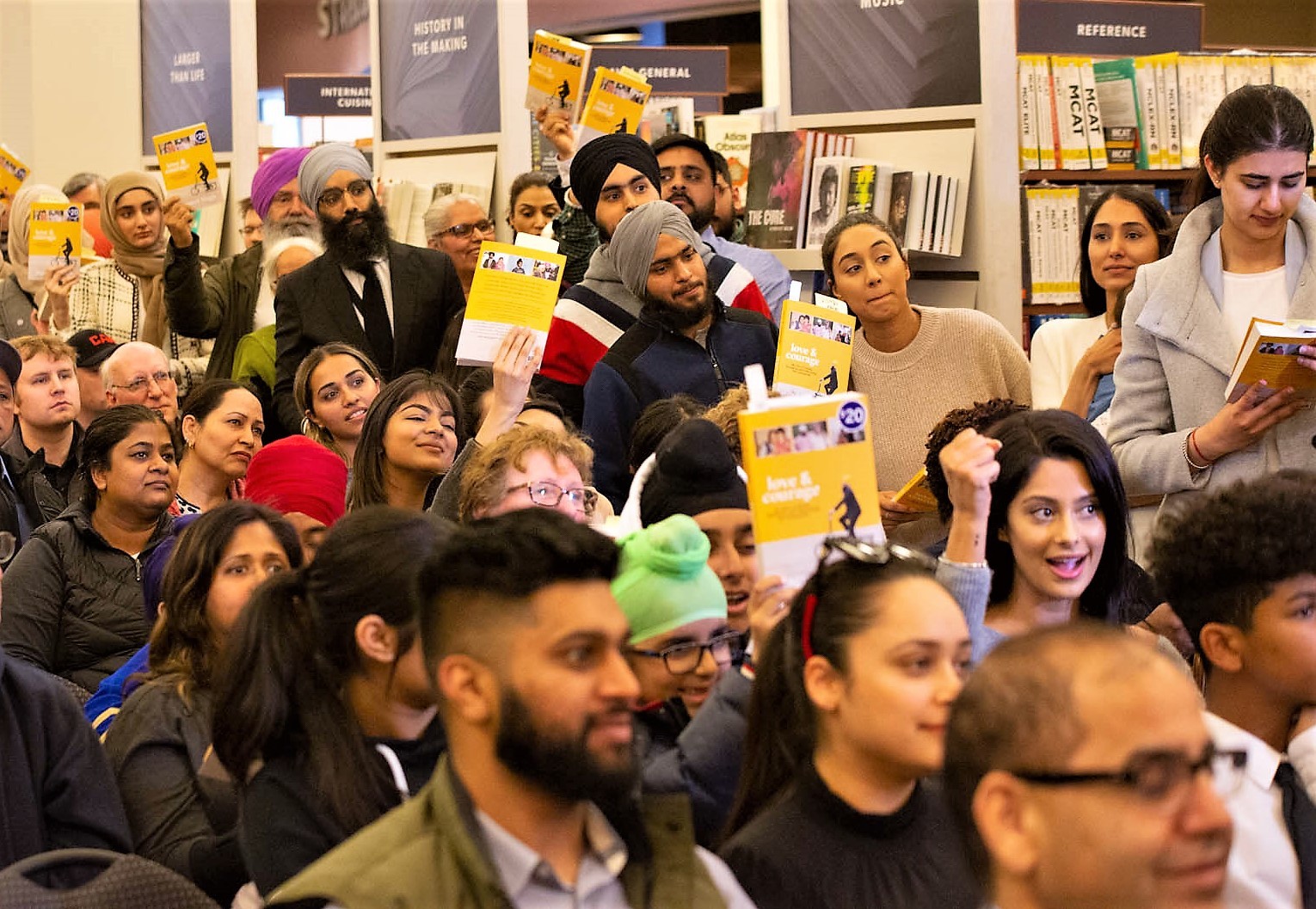 A book launch last year in Brampton, which is home to one of the largest South Asian-Canadian communities in the country
"People with underlying diseases should be more careful," says Jasbir Grover, a Brampton resident. "I have type 2 diabetes and I am taking extra precautions. My physical activity is just restricted to my backyard."
Dr. Maher Hussain, clinical director of the South Asian Canadians Health and Social Services in Brampton, says "South Asian people in Canada have higher rates of heart disease, double the rate of diabetes and are more prone to becoming overweight."
Because South Asians, genetically, have increased insulin resistance, which prevents the proper use of glucose from the blood for energy, the pancreas has to make more insulin. This in turn elevates sugar levels in the blood over time which often leads to diabetes and high cholesterol. Cholesterol, a waxy substance, forms along the walls of arteries, creating plaque build up which narrows the passage and leads to a lack of blood flow to the heart.
Serious heart disease can result from high cholesterol levels. Hypertension is also linked to insulin resistance.
It makes for a dangerous combination if COVID-19 is contracted, as research has clearly shown that those with these underlying health problems are at far higher risk of developing serious complications from the virus.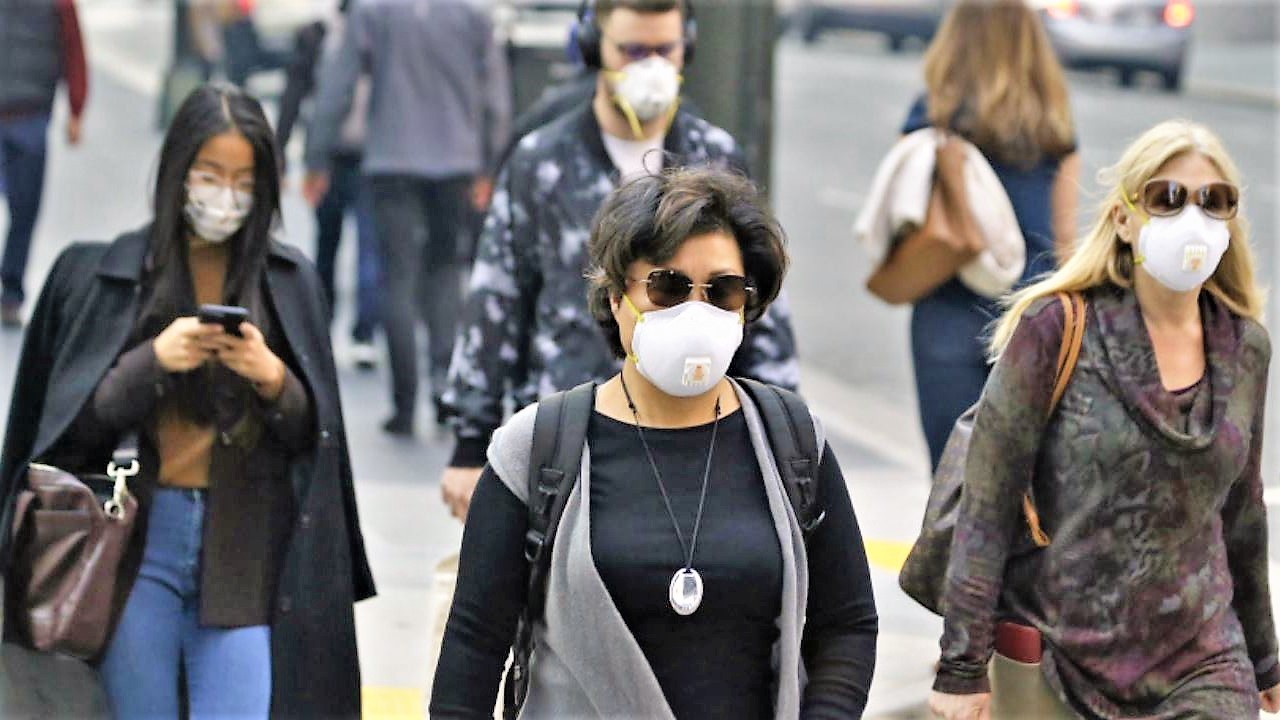 While many are worried about COVID-19, those with underlying conditions are at a greater risk of developing serious symptoms, if infected
The UK Guardian recently published results of a just completed study by The Intensive Care National Audit and Research Centre that shows Black and South Asian residents are much more likely to develop serious symptoms from COVID-19 than whites.
Of the 2,000 critically ill COVID-19 patients used in the research, 35 percent were non-white, nearly three times the representation in the general UK population.
"This is a signal and it needs to be looked at more carefully," Kamlesh Khunti, an academic at the University of Leicester who researches diabetes and vascular disease in the Black and South Asian communities, told the Guardian.
"South Asians live in more deprived areas and have more cardiovascular disease and diabetes," he said.
Indian economist and epidemiologist Dr. Ramanan Laxminarayan recently wrote in the New York Times that, "Studies from China suggest that people with uncontrolled hypertension and diabetes are more likely to experience severe Covid-19 and die from it. About a third of India's population is hypertensive, and over one in 10 adults are diabetic."
The growing evidence creates a troubling picture for many of the country's two million South-Asian Canadians, especially those in the community who suffer from diabetes, heart disease or hypertension.
In Brampton, where 260,000 residents identified as South Asian in 2016, and Mississauga which was home to 165,000 people who also trace their roots to the sub-continent, these underlying risks associated with COVID-19 need to be understood by the healthcare community.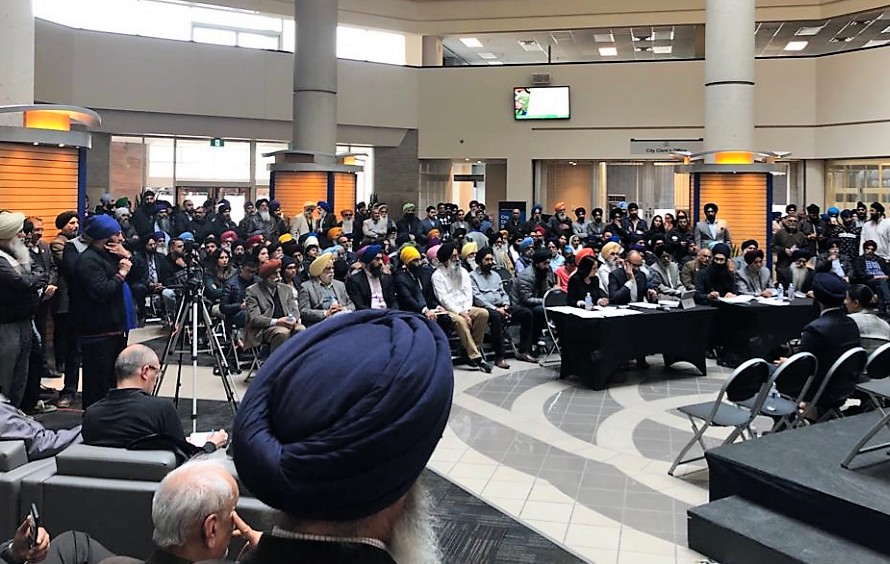 Gatherings at Brampton City Hall are often a reflection of the city's large South Asian-Canadian population
While the COVID-19 pandemic has posed a serious threat to people around the world, healthcare professionals have warned that the severity of infections for people with these underlying problems could be greater than the rest of the population.
Researchers around the world, including those in China, who studied thousands of infected patients in Wuhan, have all found the same links between these underlying factors and morbidity.
For millions with heart disease, the link might raise questions as to why their condition puts them at greater risk of serious illness. While COVID-19, like many other coronaviruses, such as the flu, attacks the lungs (primarily), this triggers the body's immune response.
When fluid is released by the body and inflammation occurs, restricting breathing passages, oxygen levels in the blood supply can become greatly reduced. Less oxygen in the blood forces the heart to work harder than usual, exerting energy which simultaneously exhausts the patient and puts major stress on the primary organ.
Those already with heart disease and diabetes are greatly compromised and their immune systems are commonly weaker because of the conditions, making it harder to fight off an infection such as COVID-19.
"My husband, who has type 2 diabetes, and I are staying home all the time," says Brampton resident Baljinder Rattan. "We aren't stepping out of the house at all."
Others across the country feel the same.
Rakesh Kumar, an accountant who recently arrived in Calgary from India, is one of thousands of new Canadians from South Asia who could be at a higher risk, if COVID-19 is contracted.
He suffers from both high blood pressure and high cholesterol and is aware that he's in a difficult situation.
"I've read that people of colour are at a high[er] risk...and it definitely concerns me," he says.
Kusum Mohan, a Toronto resident, is aware of the added risks. She has type 2 diabetes, and that has forced her to be extra vigilant.
"I am self-isolating myself and avoiding going out at all," says Mohan. "I have already spoken to a doctor who has told me about precautionary measures. I am hoping for the pandemic to end soon so that I can resume my normal routine."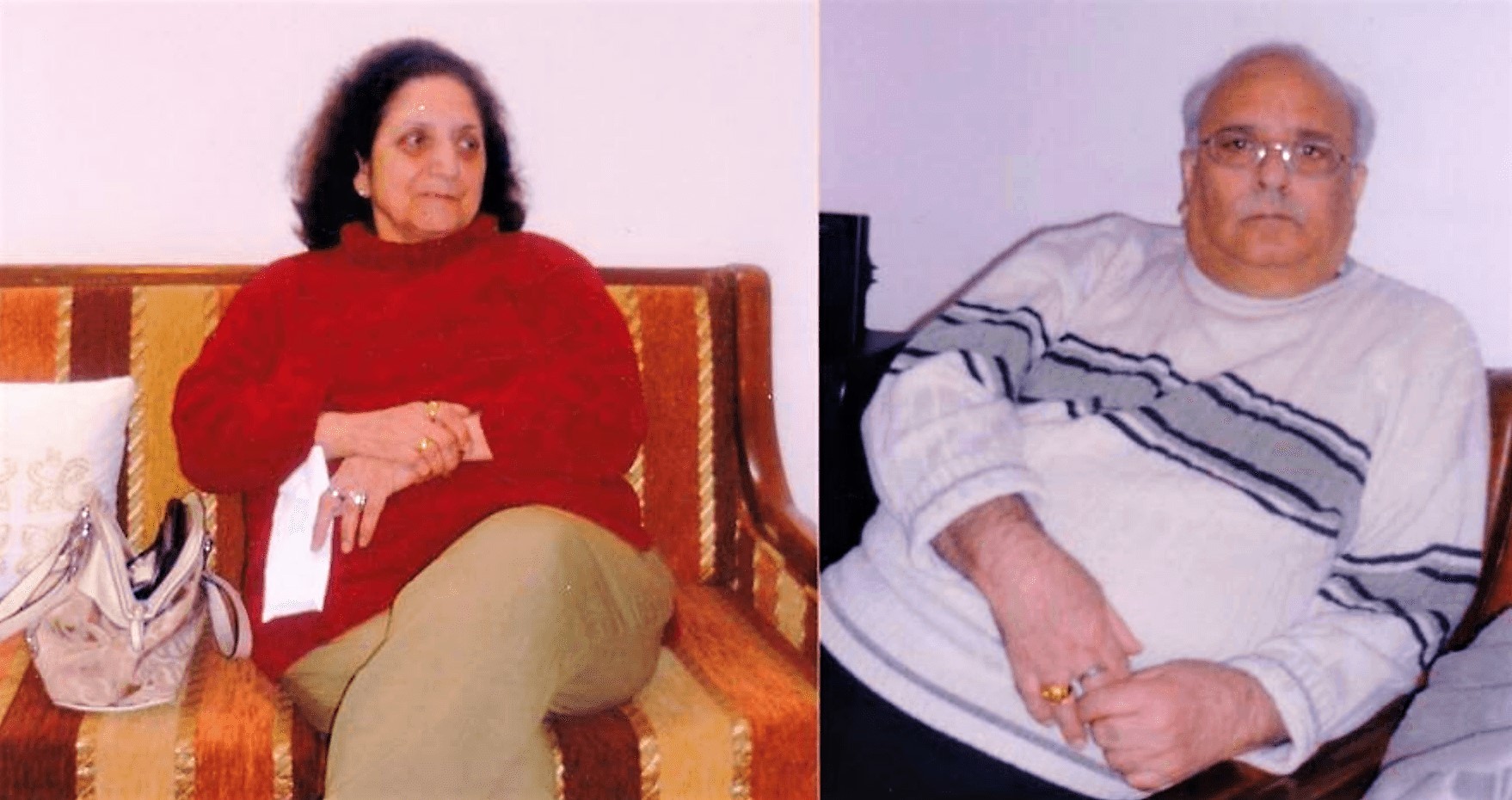 Kusum Mohan and her husband Sushil
It's not just genetics, according to researchers, that causes increased risk factors. A sedentary lifestyle and poor diet can also lead to diabetes and heart disease, which increase the chance of severe illness from the virus.
In 2002, the World Health Organization issued a warning that sedentary lifestyle increases many causes of illness, doubles the risk of cardiovascular diseases, diabetes and high blood pressure.
Kumar has been told by his doctor to make changes to his lifestyle because of his underlying health conditions.
It's advice, along with social distancing measures, he's heeding, especially as the pandemic continues to pose such a threat to vulnerable populations.
---
COVID-19 is impacting all Canadians. At a time when vital public information is needed by everyone, The Pointer has taken down our paywall on all stories relating to the pandemic to ensure every resident of Brampton and Mississauga has access to the facts. For those who are able, we encourage you to consider a subscription. This will help us report on important public interest issues the community needs to know about now more than ever. You can register for a 30-day free trial HERE. Thereafter, The Pointer will charge $10 a month and you can cancel any time right on the website. Thank you.
Submit a correction about this story