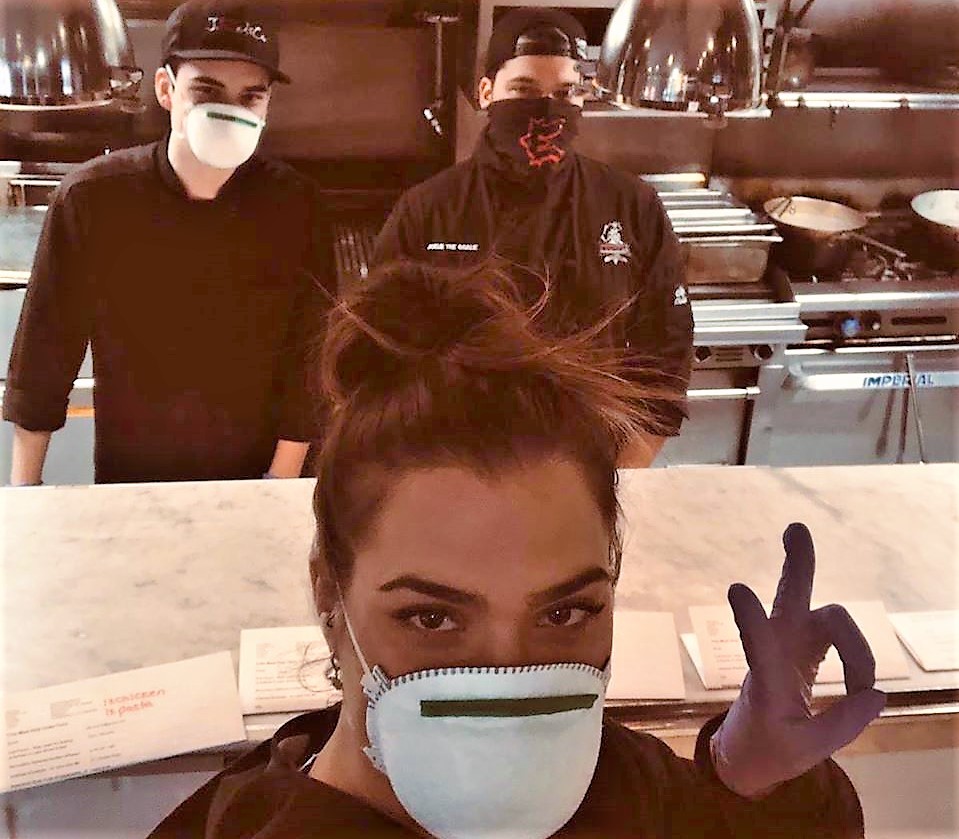 Facebook/Twitter/J. Red and Co.
In a time of crisis residents, leaders and business owners across Peel are putting others first
Two weeks ago, COVID-19 was spreading quickly across Ontario. The first wave of non-essential businesses were asked to close their doors, many were left out of work and people were suddenly desperate for help. Around the same time, Mississauga resident Isaac Chau returned home after finishing up university in Scotland.
He wanted to help his community in any way he could. While dozens of groups connecting people who needed help to those offering it already existed across Ontario, specifically in Toronto, there was a growing need in Mississauga.

A screen grab from Isaac Chau's Facebook group launched to help Mississauga residents
He created the Facebook group Mississauga COVID-19 Community Support and Relief. "I basically thought to myself what if I just started a group where I can help Mississauga feel more connected and supported," he told The Pointer. With the help of his sister, Chau launched the group on April 4. It's a space for city residents to post any COVID-19 related news, offer help, or request it, among other things.
Currently, Chau is taking the lead in assisting a family who is in need of help, a single mother with four young children, he said. A group of five people, including his friends, are pitching in to help pay for groceries for the family, who are in need of staples such as flour, milk, rice and oil. Chau will be responsible for purchasing the supplies the family needs and dropping them off to the family's home. Three drivers are also part of the group and assist with transporting goods to people who need it.
There are a handful of members and posts at this time, and Chau encourages others who need help to reach out to the group. "Those who cannot be reached out to, for those who have neighbours who are in need, maybe they can post that on the group. If they know any family members or friends who don't have Facebook that need help, they can post that as well."
The novel coronavirus has spread fear and uncertainty across Canada. But with all the negativity has come much good, thanks to the kindness of those among us.
This kindness is motivating people to donate money, food and services to those who need it most. There is even a made in Canada trend called "care mongering". It can be found in regions all over the country, including here in Peel.
Community love is also what inspired the creation of Free Meal Help, an organization run by local restaurants and businesses in Brampton providing meals to those who need it. The venture was started by Jason Rosso, the owner of J. Red & Co. Food + Drink, along with the owners of Mount Vesuvio Ristorante in Brampton and MGR Construction Services. Two other Brampton companies, Boss Supplements and Cookies by Design, have since joined the venture and contribute to food packages prepared and handed out through the program.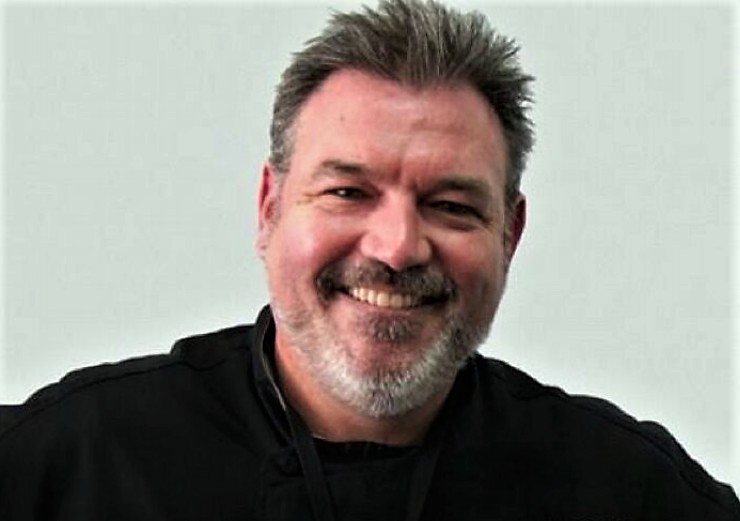 Jason Rosso, owner of J. Red and Co., says many in the hospitality industry have an "innate" drive to serve
The idea started with a simple conversation among friends. "We were scared about what it would be like for our businesses but we also thought, you know, if something happens, [it] would be really interesting to do something to help the community out," Rosso told The Pointer.
Within hours of the casual conversation, restaurants were ordered to shut their doors and only offer takeout or delivery service.
The three friends worked together, with the owner of the construction company providing money and the two chefs offering their kitchens.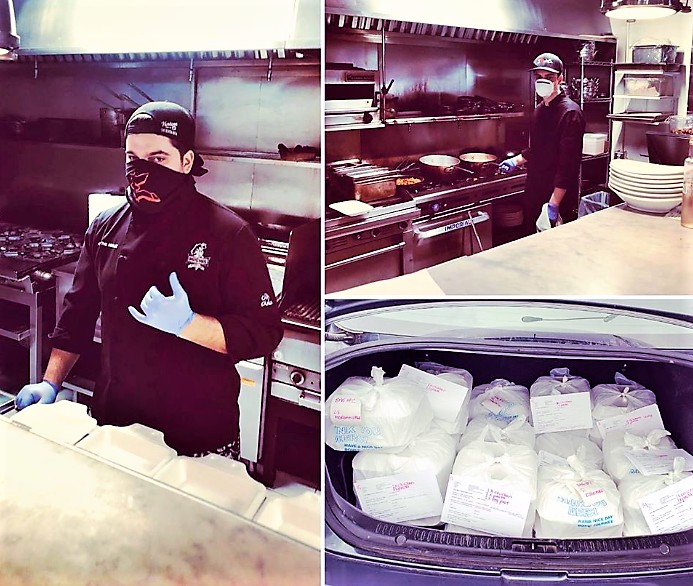 Photos from J. Red and Co.'s Facebook page, showing the efforts of staff to make and deliver food for those in need
After almost a month, an average of 1000 meals have been served each week, Rosso said. Donations from the community and funds collected from a dedicated Go Fund Me page are helping the program continue to run for the time being.
Those interested can sign up online and have food delivered to their doors. "From our standpoint, it's only ever about what can we do to make the situation better," Rosso said.
He does not know if his restaurant, or the others around him, will survive after the threat of the novel coronavirus dies down. Sales from the restaurant industry in Canada are projected to drop $20 billion in the second quarter of 2020, according to information from Restaurants Canada. The organization also estimates 800,000 jobs in the food service sector have been lost in Canada since March 1. Of these job loss projections, 300,000 are in Ontario and about 7,500 in Brampton.
This is a reality Rosso understands well. While the restaurant owner does not know what the future holds for his business, he does know he'll keep current operations running for as long as possible. "The reality is that I don't even know if we're going to make it out of this. But we've got the space now and I think really what's most important for [all of] us …is that we're part of the community," Rosso said.
"[It] is this innate sense of wanting to help the needy. Whether you're making money doesn't really [matter]. It's really [about] staying alive and making sure that everybody around you is really covered."
In Mississauga, veteran Councillor Carolyn Parrish has been a fixture in a number of charitable operations including the Milk Fund, which coordinates donations from across the city to help provide dairy products to the various food banks who have come to rely on the help.
Anchored by an annual event, the Milk Fund is in its eighth year of operation, but is now more vital than ever.
"Treasurer Dave Mosley... he usually sends out the cheques to the various Food Banks, proportionate to their yearly number of clients, in early July," Parrish, who is instrumental in raising funds, explained.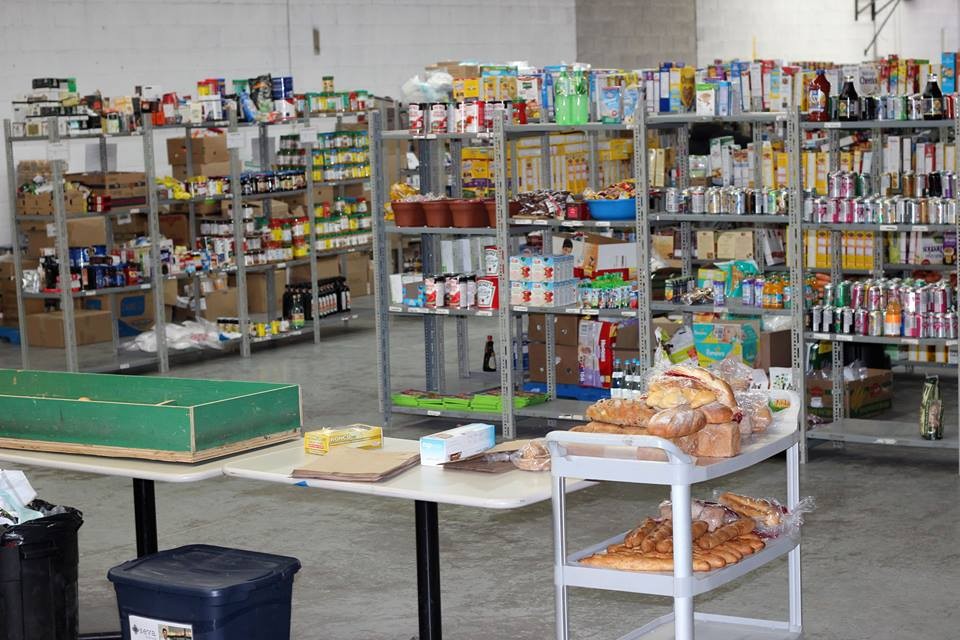 One of the SEVA food bank's facilities, which gets assistance through the Milk Fund
But now, the money is needed for food, not just dairy products and the Milk Fund is doing what it can to fill the gaps.
"Checking with the major sponsors, none object to money being spent on foods other than dairy, for this year," Parrish said.
The fund is also reaching out directly to families in need, a practice that began before the COVID-19 crisis and is continuing now.
"We were able to purchase $10,000 worth of grocery cards in denominations of $50 to send out, very privately to the families truly in need, with more than one card going to the larger families. Loblaws central card office in Winnipeg reduced the wait time (to process the cards) from 6-8 days, to exactly 48 hours!" Parrish wrote in an email.
"We have also upped the amount to the Visiting Order of Nurses who do Meals on Wheels for shut-ins, especially seniors. There is great need there. Also, our regular food banks like SEVA in Malton have received a cheque early."
Parrish said that many families who benefited from the Milk Fund through its partnership with the Peel school boards, are particularly thrilled to be getting assistance even though school breakfast programs are suspended while all education facilities remain closed throughout the province.
"Emergency times call for urgent responses," Parrish said. "I'm just amazingly thankful that the donors to our Milk Fund every year are so generous and flexible enough to allow general food purchase this year, when milk is only one of many necessities. Truly generous corporate and individual donors."
A similar outlook is what drives Kunal Batra, the owner of Desi Bar and Grill in Mississauga. Batra is using his resources to serve meals of lentils and rice to seniors in the city. He noticed early on the vulnerable situation seniors were put in with the spread of the virus and the widespread shutdowns in response.
"Just doing something out of a gesture, as much as we could do. Instead of offering free food to the entire community, which we couldn't because we have very limited resources, we just started serving the elderly," Batra said. The restaurant serves an average of 35 meals a day.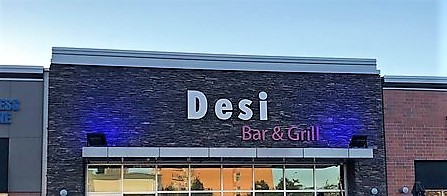 The Desi Bar and Grill is preparing and delivering meals to seniors in need
Seniors and anyone with compromised immune systems, diabetes, heart disease, hypertension or bad respiratory health are at greater risk of contracting the virus. On March 30, Dr. David Williams, the Chief Medical Officer of Health, advised all people over the age of 70 or those with any of these underlying conditions to completely self-isolate. "We need to remember that we all have an obligation to reduce the risk of spreading COVID-19 to our families, friends, neighbours, and communities. Please do not underestimate the impact that your actions will have in helping to stop the spread of the virus," Dr. Williams said.
Helping the community is something Batra and his team do whenever they can. When there was a house explosion six years ago on Hickory Street, they served food to the people who needed it. "When it comes to food we don't care. [We're] providing them what we can, as much as we can afford to do."
---
Email: [email protected]
Twitter: @nida_zafar
Tel: 416-890-7643
---
COVID-19 is impacting all Canadians. At a time when vital public information is needed by everyone, The Pointer has taken down our paywall on all stories relating to the pandemic to ensure every resident of Brampton and Mississauga has access to the facts. For those who are able, we encourage you to consider a subscription. This will help us report on important public interest issues the community needs to know about now more than ever. You can register for a 30-day free trial HERE. Thereafter, The Pointer will charge $10 a month and you can cancel any time right on the website. Thank you.
Submit a correction about this story