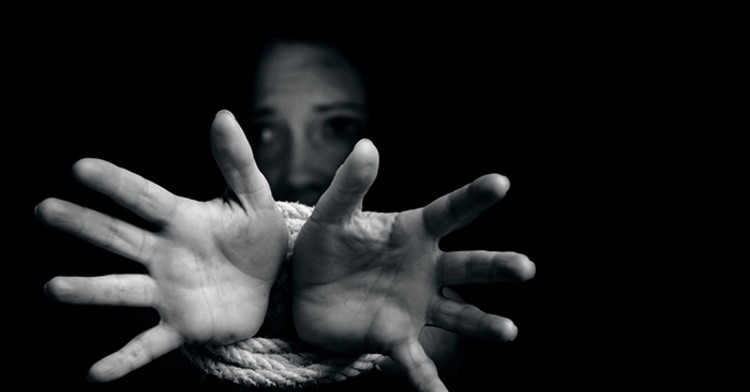 Flickr/The Pointer file photos
Victims of domestic abuse are suddenly trapped at home, while COVID-19 rips through Peel's social safety net
In February, the United Way of Greater Toronto made an announcement that would change the landscape of the nonprofit sector in Peel Region.
Plans were set to bring together eight "anchor agencies" to work together in supporting Peel's most vulnerable populations.
That was before COVID-19 and physical distancing drove a wedge into everything, forcing people apart. This distancing has created many challenges for the region's not-for-profit sector, and the impact of these challenges will not subside even after COVID-19 is controlled.
Imagine Canada, an organization that supports such programs, projects three months of mandatory social distancing combined with the economic downturn will impact charities and not-for-profits profoundly. The impacts will cause organizations across Canada to lose $9.5 billion in revenue, and upward of 117,000 employees will be laid off. These numbers are projected to increase if social distancing measures continue past the three-month mark.
"Ensuring that charities and nonprofits remain viable is essential to maintaining Canada's social safety net during this unprecedented crisis," Bruce MacDonald, Imagine Canada's president and CEO, said in a press release.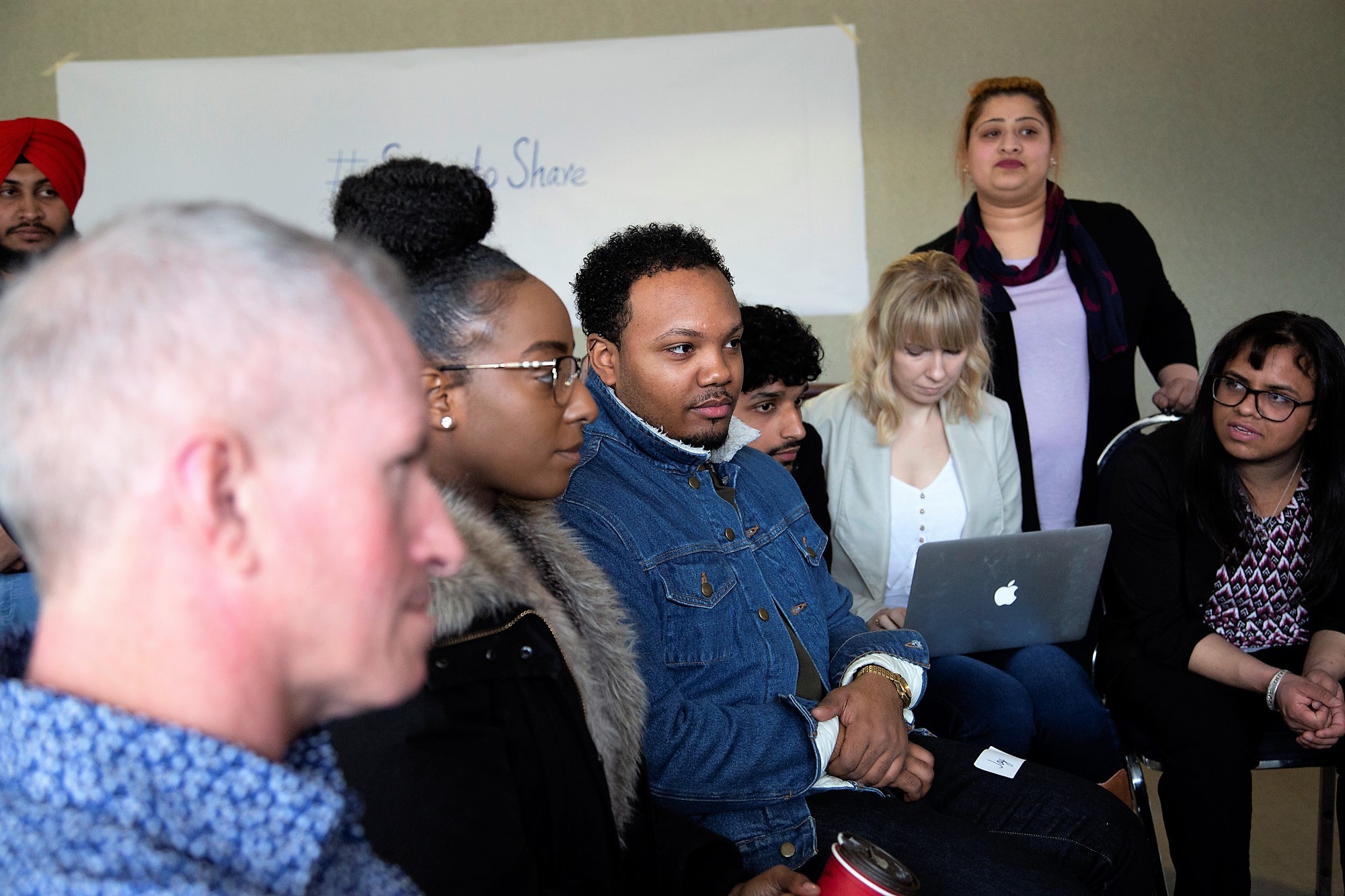 Sheridan College students and instructors in its social work program meet to discuss issues in the community
These organizations play a vital role in providing community services to people who need it most. One such not-for-profit organization in Peel Region is Indus Community Services, which provides numerous programs to vulnerable individuals. From helping people cope after domestic violence to immigration and settlement support to addressing concerns of seniors, Indus has it covered. But all of its programs have been impacted one way or another as a result of COVID-19.
While the organization has shifted services online, closing its doors to the public presented numerous challenges. Gurpreet Malhotra, CEO of Indus Community Services, told The Pointer it has become particularly difficult to help those with issues related to domestic violence.
In a situation of abuse, there are limited ways a victim can reach out for help. With COVID-19 curtailing the way Indus support workers can reach these vulnerable people, it throws up a lot of barriers to when assistance is desperately needed.
For example, people dealing with violence in the home, specifically new clients, may not be able to talk freely on the phone, one of the few forms of communication the organization can still use.
"In an abuse situation, being free to call…isn't something that normally happens in that kind of a household," Malhotra told The Pointer. "To those who are about to leave, we can't connect to them because often a part of domestic violence is isolation of the victim."
This adds to the growing list of challenges faced by women trying to escape domestic violence. Other challenges include a lack of shelter space and affordable housing. In 2019, there were only 60 family units and 244 standard beds, many of those for men and youth, in Peel's shelter system. To make matters worse, many of these shelters are typically operating near or over capacity; not an ideal place during the COVID-19 pandemic when everyone is trying to keep their distance.
The potential for physical distancing to trap domestic violence victims in their home with their abuser has been widely discussed during the pandemic. The Secretary-General of the United Nations António Guterres said "for many women and girls, the threat looms largest where they should be safest: in their own homes."
This is a particular concern in Peel Region, as cases of domestic and intimate partner violence have been on the rise for several years. In 2019, of the 31 homicides committed in Peel, 13 were allegedly committed by a family member, intimate, or former intimate partner. Calls to the police for intimate partner violence are also seeing a steady increase. In 2019 there were 10,818 calls, along with 7,519 calls related to family domestic violence. In 2018, Peel police received 7,172 calls for family disputes and almost 10,000 calls for intimate partner disputes.
A just released report by Statistics Canada based on a recent survey it conducted revealed some alarming concerns shared by many across the country. About ten percent of women reported being concerned about violence breaking out in their home as a result of the pandemic. With everyone stuck indoors, the rates of domestic dispute calls have been increasing in parts of the GTA and the country. The York Regional Police has reported a 22 percent increase in these types of calls recently. In Edmonton, police have seen a 62 percent increase in calls for domestic violence since January.
Malhotra said managers at the organization are working to tackle a number of obstacles put up by the pandemic, including those related to domestic violence.
"Each of [them] are trying to figure out how best to reach groups and people who are otherwise isolated or endangered," he said.
The organization is also working to help a group that's seemingly been forgotten during the spread of the novel coronavirus: international students.
"They are in a really, really tough space right now," Malhotra said. While some of these students likely found work when they came to Canada, many could be working jobs that only paid cash. Since most businesses have shut their doors, the financial opportunity these students had has evaporated, Malhotra explained. Many of these students may not qualify for the federal government's Canada Emergency Response Benefit (CERB), especially if the individual recently arrived in Canada. To be eligible, you need $5,000 in taxable income earned in the last year, something a newly arrived international student likely did not have. "On the surface of it, some will be considered a visitor, others a permanent resident because we are literally in between," he said.
International students at Sheridan's Brampton campus gather for an event; the college is providing many of them with financial support during the pandemic
Indus has created the International Student Task Force to press policy makers to help by providing these students with health and financial support. "This is a forgotten group who have significant needs," Malhotra said. The task force will focus on helping students secure emergency funding, provide settlement counselling and housing assistance, among a number of other resources. According to a press release, the emergency funding could come from CERB, Ontario Works or the potential return of tuition fees.
Sheridan College, with its large international student population has already stepped up. Sheridan, with campuses in Brampton and Mississauga, has seen its international student population jump 300 percent in 10 years. In 2009, just under 2,000 full-time international students attended the college, but more than 8,000 were enrolled in 2019.
With the current shutdown likely to continue for weeks, maybe months, the residency status of these students and complications around study permits throw into question whether they qualify for government support. The near-end to international travel means many could be stranded in Peel Region, unable to return home and without financial assistance.
"We're particularly concerned for our students," VP of External Relations at Sheridan College, Jeff Vallentin, told The Pointer. "There is no doubt that there is an increased challenge and we're doing our best to … be in touch with our students to hear about the concerns and respond as best we can."
To help, Sheridan College set up a bursary of more than $1 million for students impacted by unexpected costs. The initial period for students to apply for as much as $1,500 ran from April 1 to April 6, with Vallentin saying more than 2,000 students applied.
"It's for everything, from food and shelter to travel or technological needs and we're just going to have to do our best to work through what we can," he said.
Others are doing the same.
"It is very important that all levels of government and post-secondary learning institutions recognize their responsibility to these vulnerable young people at this very difficult time," Varinder Sembhi, Board Chair of Indus Community Services, said in a press release.
The novel coronavirus has also created many issues for other organizations trying to raise money to support their programming. The Islamic Circle of North America (ICNA) Sisters Canada is one of many service organizations feeling the squeeze. It offers workshops, classes and opportunities to the Muslim community in cities across Canada, including Brampton and Mississauga. Part of the group's funding comes from money received during in-person events. Afia Baig, a board member for the organization, projects funding to decline while they try to find other ways of collecting donations, such as PayPal. While charities and not-for-profits are eligible for the federal wage subsidy, details around what can be claimed and how are still unclear.
In an effort to take some financial pressure off these organizations, the City of Brampton announced it will waive rent for three months for those nonprofits running services out of city-owned facilities, if they don't qualify for any federal support programs. According to a report from City staff, there are 28 such organizations that rent municipal space. Waiving the rent for these tenants will cost the City almost $202,000.
The Region of Peel has also developed a Regional Community Response Table, to help not-for-profit organizations support residents.
Indus Community Services is an anchor organization for the United Way Greater Toronto, a group supporting social services across the Greater Toronto Area. It has asked organizations it supports to use funds to positively impact the community in the best way they see fit. For example, if Indus Community Services secured funding for an education program that can no longer run, the money might be put toward food hampers to help those struggling during the ongoing crisis.
"Community connections matter. Especially in times of crisis. Research shows that the stronger the sense of connection — residents, agencies, government working together — the more resilient the community," United Way President and CEO Daniele Zanotti said.
---
Email: [email protected]
Twitter: @nida_zafar
Tel: 416 890-7643
---
COVID-19 is impacting all Canadians. At a time when vital public information is needed by everyone, The Pointer has taken down our paywall on all stories relating to the pandemic to ensure every resident of Brampton and Mississauga has access to the facts. For those who are able, we encourage you to consider a subscription. This will help us report on important public interest issues the community needs to know about now more than ever. You can register for a 30-day free trial HERE. Thereafter, The Pointer will charge $10 a month and you can cancel any time right on the website. Thank you.
Submit a correction about this story