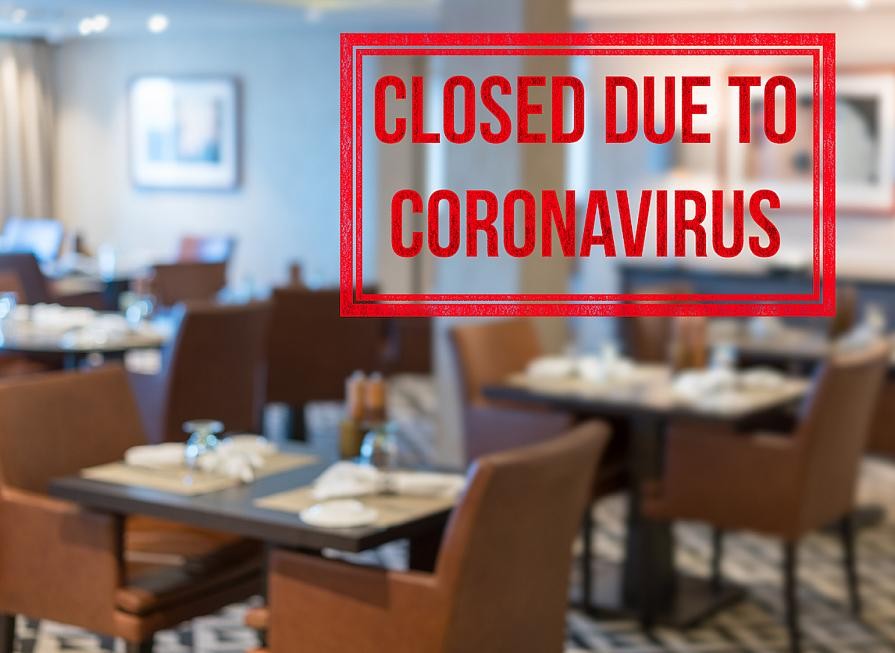 The Flavours/J. Red and Co/Juniors Jamaican Joint/Flickr
Brampton restaurant owners desperate for help; COVID-19 decimating business
The tables are empty, the barstools turned up.
No meeting friends for a drink after work, no anniversaries, birthdays or other special celebrations over dinner.
Family gatherings at a favourite local spot happen only in fond memories.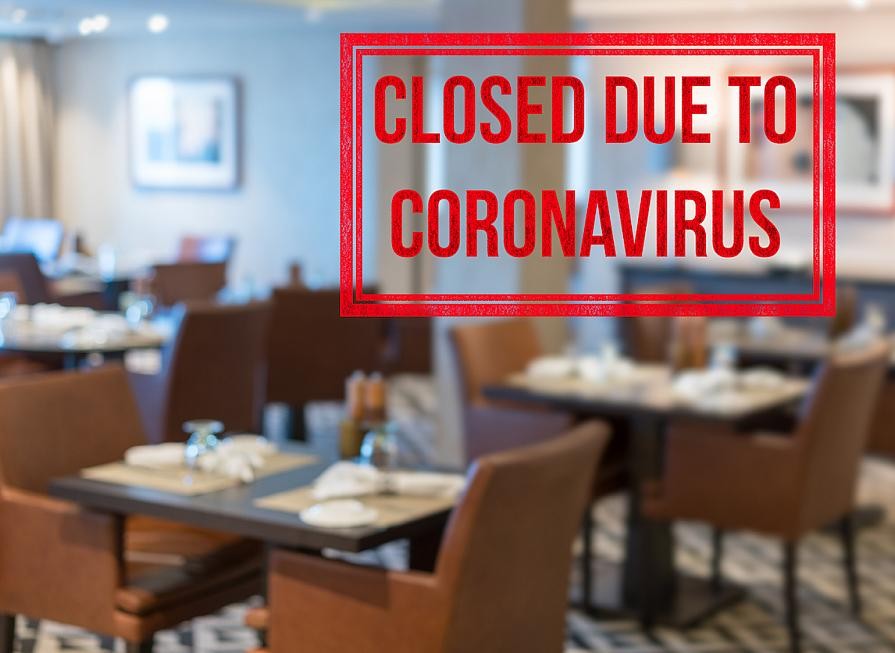 Restaurants around the world and in Brampton have been forced to close
Across Brampton, the lights have been turned off inside restaurants usually filled with warm conversation and human connection.
Those that can manage, thanks to the support of neighbourhood customers, are trying to get by on a scattering of takeout orders.
"Business is practically dead, we can't even maintain the salaries and wages of two employees right now," said Vikrant Arora, owner of The Flavours Classic Indian Cuisine in Brampton and Mississauga, speaking during a conference call of local restaurant owners who are all hunting for answers to keep their businesses alive during the COVID-19 pandemic.
"I am not sure if we are going to qualify for that 75 percent wage subsidy (from the federal government)."
Restaurants and bars across the globe have been forced to close their doors to customers in order to help stamp out the novel coronavirus, which spreads thanks to the human need to be close to one another. Restaurants have taken advantage of this for ages. Now, because of the need to prevent this, many have possibly served their last dish.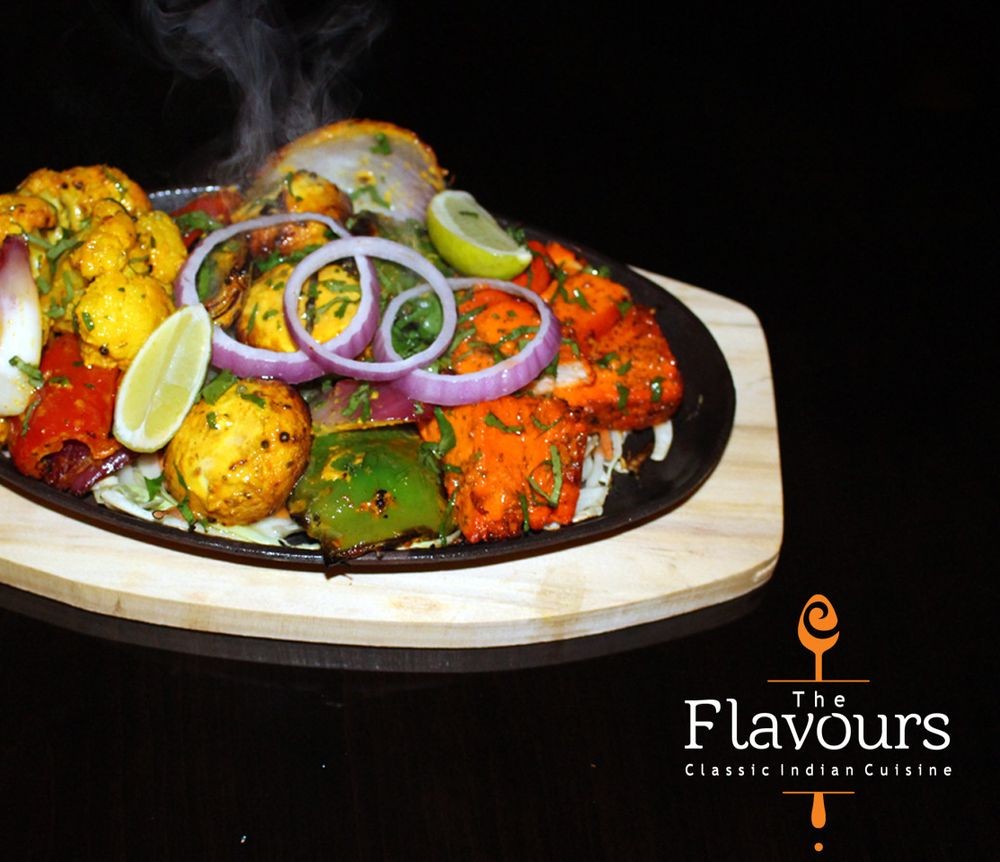 An ad for The Flavours, whose owner says if help doesn't arrive soon restaurants won't survive
"This is both a health and an economic crisis, particularly in our industry; it has devastated our industry," said Tony Elenis, the CEO of the Ontario Restaurant, Hotel and Motel Association (ORHMA). "We're in uncharted waters."
Elenis also spoke with the collection of Brampton business owners through the call hosted by the City of Brampton, specifically to address the concerns of the city's business owners. He reassured them they aren't alone, and that the ORHMA is working to press upper levels of government for help.
According to estimates from Restaurants Canada, there have been 800,000 food service jobs lost across the country since March 1, and many of them might not return if the current COVID-19 situation continues for an extended period of time. Sales in the industry are projected to plummet by $20 billion in the second quarter of 2020, according to data from the not-for-profit organization.
It's a "dire" situation said James Rilett, the VP of Restaurant Canada's central region.
Of the job losses projected by the organization, 300,000 of them are in Ontario, approximately 7,500 in Brampton. While Canadians in many types of employment are now finding themselves without work — the national unemployment rate is expected to jump to 7.3 percent over the coming weeks and could go as high as 15 percent according to economists — the food service has been hit particularly hard.
Restaurant owners are faced with the bleak reality that physical distancing measures will be in place for months. In Wuhan, the Chinese city that was ground zero for the COVID-19 outbreak, the government instituted a complete lockdown in January. Some of those strict measures are only now starting to be lifted, nearly three months later, and some restrictions remain in place. Restaurants in the capital of Hubei province have slowly started to reopen their doors, but are still required to limit the number of customers entering the establishment and maintain physical distancing.
The effect of the infection threat and the new regulations are clear. According to reports in the New York Times, residents have flocked back to the small shops and street carts selling hot dry noodles, a signature dish of Wuhan.
For restaurants in Brampton and much of North America, they are now at the beginning of the quagmire Wuhan is still navigating, and so far, there has been little indication that help is on the way.
In order to get back once people are allowed to visit their favourite haunts again, restaurants will have to survive the desolate months ahead.
Local owners of J. Red and Co., Grey Matlock Bakery, Juniors Jamaican Joint, OccaSSions Bakery, and many more joined the call to express their concerns and ask questions about how they can operate and survive in this uncertain time.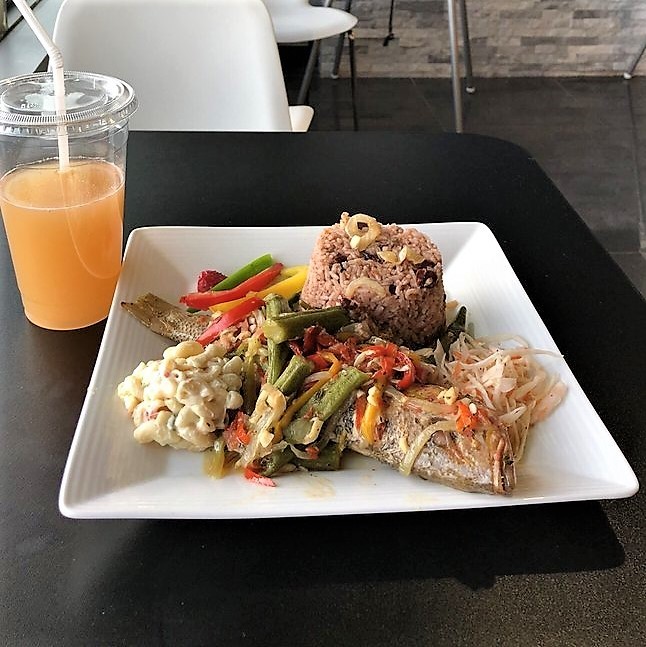 Juniors has been a popular Jamaican restaurant for years, but is now struggling
Some had questions about physical distancing measures, like can patrons come into the restaurant to pick up their food, or is it only delivery? Answer: as long as physical distancing can be maintained, they can pick up their food. Can pubs serve a customer a drink while they wait? Answer: no, the provincial measure prevents this, but restaurant owners are allowed to sell alcohol with food orders in sealed containers.
By far the top concern for many owners was the lack of assistance being provided to the industry. While tax breaks and other subsidies have been offered to residents and landlords, there is no guarantee that those savings will be passed down to the restaurants renting out the space.
For example, the City of Brampton has allowed businesses and residents the ability to defer their property tax payments for the next several months without late fees. However for many restaurants that rent their space from commercial landlords, there is no guarantee those landlords will provide any relief in turn.
"We did ask for the rent to be set back to say, July, (but) they objected," said the owner of Caribbean Fiesta, a Brampton-based eatery serving authentic Jamaican cuisine. "I don't know what's going to happen after," she said.
Another potential abuse is property owners who get a deferral on their mortgage, but don't pass on the benefit to a restaurant leasing space in the property.
"We have heard this consistently for the last couple weeks," said Clare Barnett, Brampton's director of economic development and culture. However, for the municipality, its hands are tied. According to Barnett, the city is trying to work with landlords on what is more of a "moral" discussion than a legal one. There is nothing that legally binds landlords to pass on any savings from tax or mortgage relief to their tenants. For many struggling restaurants, the rent is due as usual, despite barely any money walking through the door.
Barnett said the city has written to the provincial government to request it step in to help the industry in this regard, but no announcement has been made to date.
"I don't know how some of these small businesses, these mom and pop shops are going to survive," said Mayor Patrick Brown, urging businesses to press the upper levels of government for assistance. "The more pressure they face on this, I think the more they're going to be responsive. Speaking up does help."
The ORHMA has taken significant steps to advocate, creating a detailed list of requests for the province to consider including a number of financial assistance programs. The list contains a request for a forgivable loan program that would provide the hospitality sector with financing that would be paid back by the federal government through newly generated HST, as well as additional grant programs for the sector.
At Queen's Park, the NDP has also put pressure on the provincial government to take additional steps to help the ailing industry, proposing a "Save Main Street" plan that comes with a price tag between $850 million and $1.15 billion.
"Many small and medium-sized businesses, nonprofits and charities are counting down the number of days they can keep their heads above water since COVID-19 has taken away their revenue," NDP Leader Andrea Horwath said in a press release. "We not only want them to survive, we want them to be able to keep staff on the payroll as much as possible."
As part of the NDP proposal, which includes small and medium-sized businesses, charities and community-based non-profits, they are looking for a 75 percent commercial rent subsidy up to $10,000 for three months, a freeze on utility payments, and a remote-work fund to help businesses shift sales or operations online.
According to a poll of the businesses on the call, nearly 30 percent are reportedly closed completely and 63 percent are open and offering take-out orders. But it was made clear that the amount of business has plummeted, with one owner noting that take-out only accounts for 10 percent of usual business, not nearly enough to make it through the months ahead.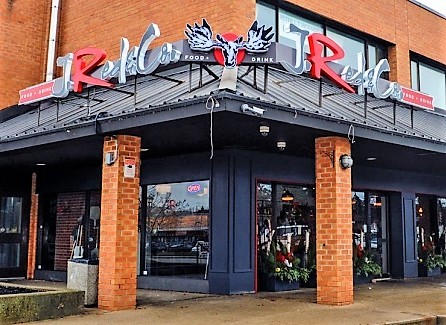 J. Red and Co., a popular Brampton restaurant and bar, is one of many establishments trying to stay open
It appears the cries for help are slowly starting to be heeded. Earlier this week, the federal government announced restaurants will now have access to $40 billion in new credit being made available through the federal government's business development bank, and anyone who is working 10 or less hours a week is eligible to apply for the Canadian Emergency Response Benefit (CERB).
Owners seeking to get access to the $40 billion being made available through the government's business development bank have to go through their existing financial institution to apply and the expectation is that loans will be paid back.
Other assistance is desperately needed to keep local establishments afloat.
"We don't yet have any indication regarding when the House of Commons will be recalled to pass legislation needed for the implementation of relief measures announced at the end of March, but we expect an announcement on this over the next few days," reads a release from Restaurants Canada.
---
Email: [email protected]
Twitter: @JoeljWittnebel
---
COVID-19 is impacting all Canadians. At a time when vital public information is needed by everyone, The Pointer has taken down our paywall on all stories relating to the pandemic to ensure every resident of Brampton and Mississauga has access to the facts. For those who are able, we encourage you to consider a subscription. This will help us report on important public interest issues the community needs to know about now more than ever. You can register for a 30-day free trial HERE. Thereafter, The Pointer will charge $10 a month and you can cancel any time right on the website. Thank you.
Submit a correction about this story