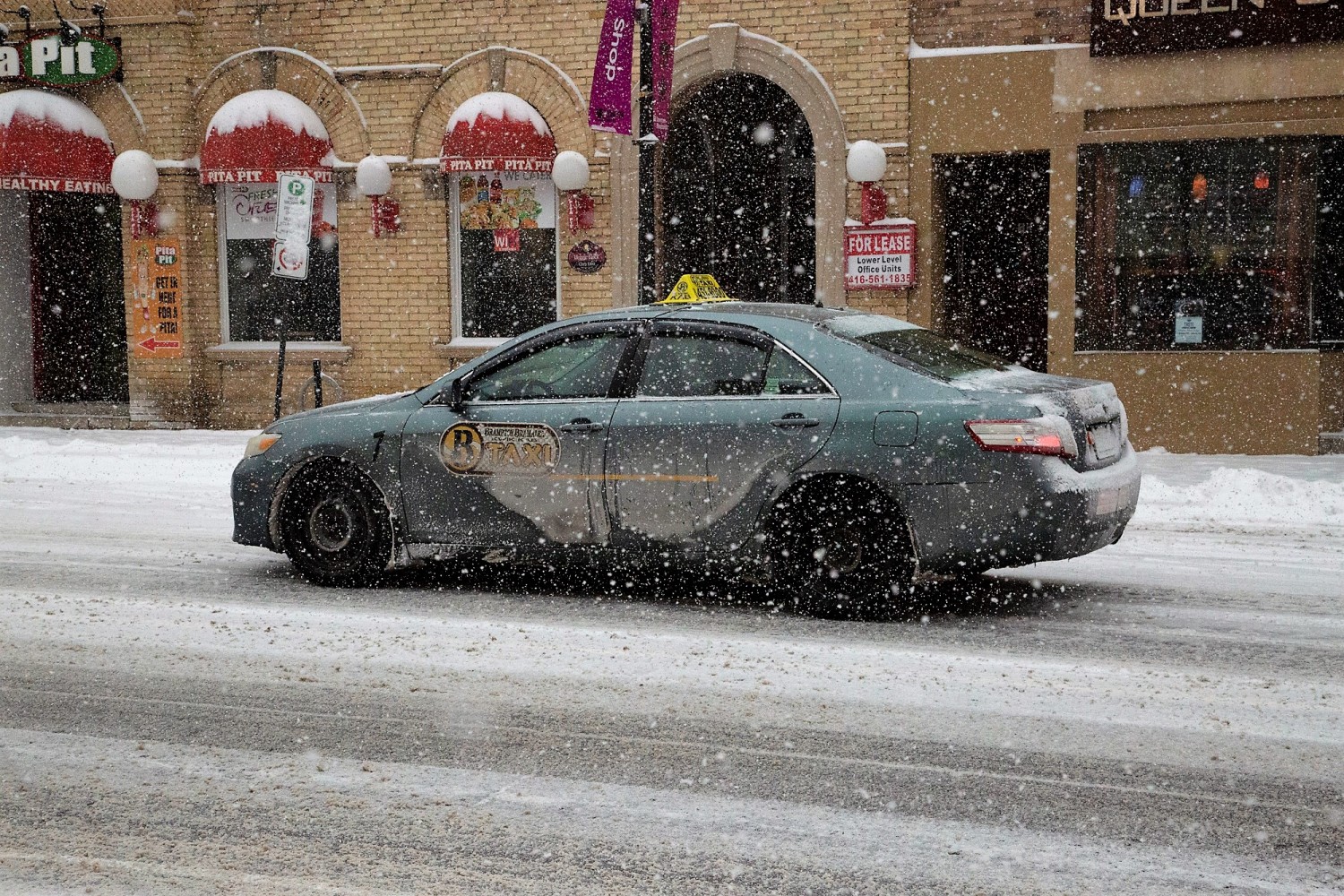 Photos from The Pointer files/Unsplash/Lexi Ruskell/Facebook/Bramalea City Centre
Peel's taxi industry running on 'bare bones' as physical distancing decimates demand
In Peel, COVID-19 is keeping people at home and out of taxis, the latest blow for an industry that has had to adapt to changing times.
The rise of ride-sharing services like Uber and Lyft has knocked the over-regulated sector sideways with massively reduced revenue, while self-driving vehicles threaten all commercial drivers.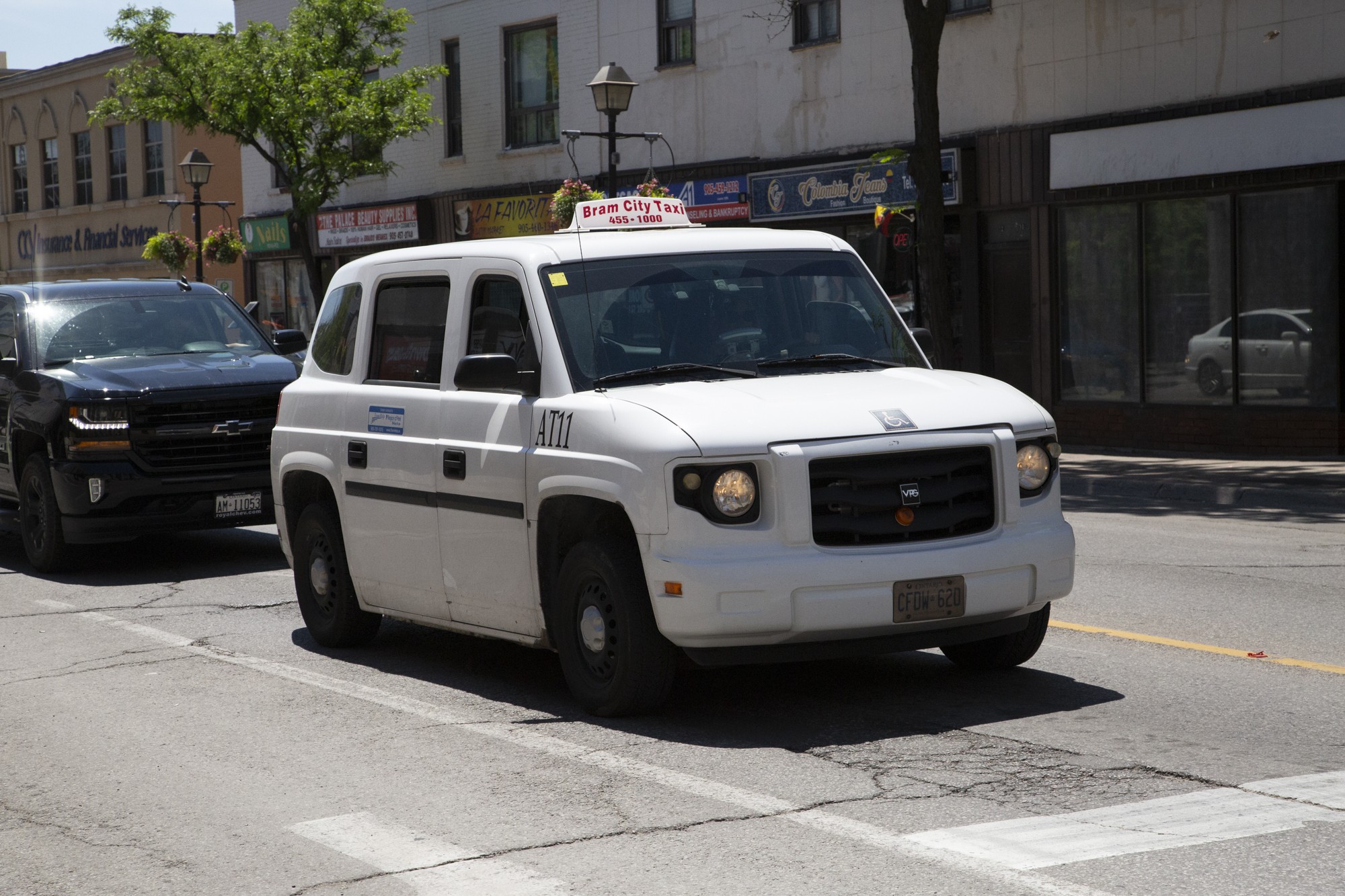 Peel's taxi industry is running on skeleton crews, hoping to weather plummetting revenue until the pandemic ends.
Long before the pandemic, taxi drivers had qualms with the City of Mississauga for allowing Uber to operate. The drivers, who require city-issued plates to drive, have watched the value of their licences sink as Uber cut into the market and passengers dwindled. For those who had invested in their plates as a pension to be sold upon their retirement, they were stuck watching as values plummeted.
Peter Pellier, a retired cabbie, previously told The Pointer there was "no attempt to regulate" Uber by the city when it arrived in Mississauga. A 2016 fact sheet from the city states it costs $3,616 to get a new licence and $402 to get it renewed. Prospects are slightly better for limousine drivers, for whom buying a licence and renewing it costs $252.
But COVID-19 isn't interested in the battle between traditional and new taxi business models. The virus, responsible for locking down countries around the world, has led to a drastic and immediate change in lifestyle for everyone living in Mississauga, Brampton and beyond.
Directives from Premier Doug Ford and Prime Minister Justin Trudeau have urged Canadians to stay indoors with ever-increasing urgency. Polite requests turned to orders over the past few weeks, with the provincial government designating which types of business are essential and allowed to remain open.
Taxi drivers were on that list.
Through the pandemic, hundreds of thousands have applied for employment insurance due to layoffs across the country and everyone else has been told to work from home. Trips to the stores are limited to grocery shopping as irregularly as possible and leisure activities mandated to take place in the living room or backyard.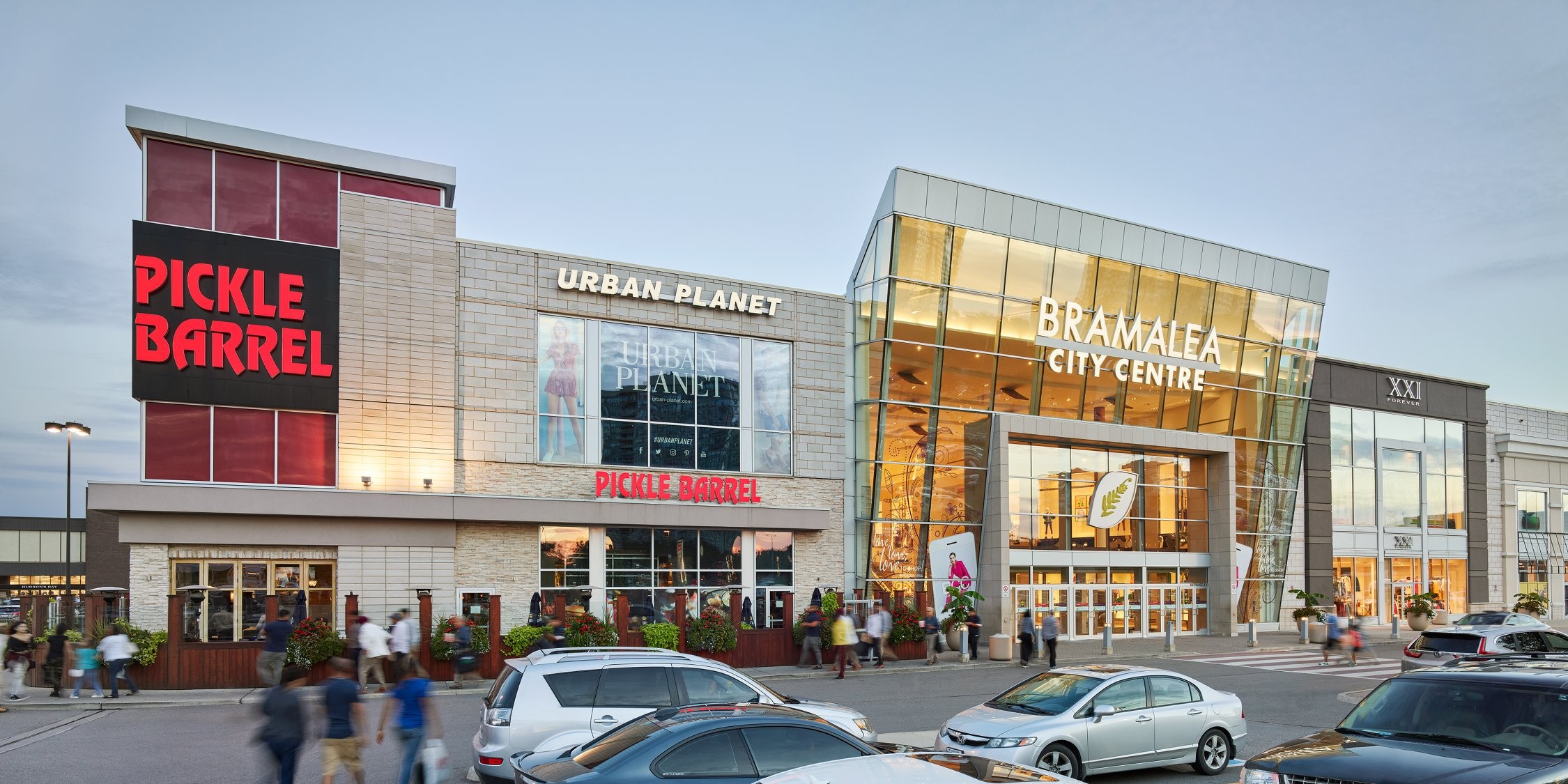 With only essential businesses open and people staying home to practice physical distancing, few are hailing cabs to major shopping areas like Bramalea City Centre.
As a result, private hire vehicles have found their business disappearing. Gone are the nights out in Port Credit where residents can't drive home or the big shopping trips to Bramalea. People no longer need to hail last-minute taxis to make it to meetings on time and almost no one wants a ride to the airport.
"We are down to probably five percent of our normal volume," Mark Sexsmith, owner of All Star Taxis, told The Pointer. To put the figure in context, he explained that between 15 and 20 of his 140 cars were on the road.
Almost all traditional business for the Mississauga taxi firm has vanished in the face of COVID-19, with just a few jobs stemming from the crisis. The company is being employed by the region's assisted transit service and taking more regular customers to and from work, with many wary of public transit. Hotels too are providing a limited customer base, with a few guests heading to the airport to catch one of the last remaining repatriation flights home.
Some are still using the service for their weekly shopping trips, heading to and from Peel's various Walmart superstores.
In the taxi business, drivers are generally self-employed and masters of their own time. Uber, Lyft and traditional drivers all choose when to go out on the road, connecting to either an app or dispatcher to pick up rides. The situation in Mississauga and Brampton is currently so dire that roughly 90 percent of All Star's drivers are staying home.
To adapt to the plummeting demand, the company has scaled back everything but the absolute essentials. "We're pretty much scaled down as far as we can," Sexmith said. "With our dispatch system we can operate remotely, dispatchers can work at home, phone answerers can work at home, and the only reason for being at our physical office is to handle incoming mail, printing vouchers for customers and so on. Our level of technology is pretty high."
Currently, the company is employing three dispatchers in consecutive shifts to keep one person on the phones at all times and a single call-taker during the day and in the evening. "The night business disappeared because there are no calls and there just aren't any night drivers in the taxi business anymore," Sexsmith added.
For all drivers during the pandemic, there are tough choices to be made. Compared to transit drivers, for whom strict physical distancing measures have been put in place, drivers sit just a couple of feet in front of their passengers. Special maintenance crews disinfect the ambulances and buses, but for taxi drivers there's no one to help and most don't receive any remittance for cleaning supplies.
As gig economy workers, drivers for Lyft and Uber are hit particularly hard. When The Pointer asked Uber for details on how COVID-19 was impacting Mississauga and Brampton, its reply notably included no information about protections for its drivers, just steps to keep the public healthy.
Drilling into the depths of the Uber and Lyft websites reveals some measures to look after employees in the most dire straits. Uber has promised that anyone who is "diagnosed" with COVID-19 or "asked to self-isolate by a public health authority" will receive financial assistance while their account is on hold. Lyft has offered the same.
The latter is also finding new ways for its drivers to work — delivering groceries, COVID-19 tests and medical supplies — and the company's CEOs are donating their salaries until the end of June to an emergency fund.
However, as it has been widely reported, getting a COVID-19 test (and result) or a doctor's note is easier said than done. As the number of cases rises in Peel (currently sitting at 216 as of March 30), resources become increasingly stretched and those with mild symptoms are told simply to stay home as a precaution. For most employers, that's a good enough reason, but Uber and Lyft's regulations make it clear that self-isolating out of caution won't cut it for financial assistance.
To compound the issue for Uber drivers who require money from the app to survive, the tech giants are offering a health and safety message to customers when they open the app. In an attempt to help flatten the curve and contrary to most of its previous business logic, the app is now warning North American users to stay home.
Uber is advising riders to stay home with a message to flatten the curve.
Stepping in to help with the crisis, the federal government has rolled out a series of programs to aid those impacted. Some offer a lifeline to drivers, while others could be of use to companies. In a move that may offer a leg-up to drivers, the feds have reduced the waiting period for EI to just one week, while a specific payment scheme has also been set up for anyone (in almost any industry) whose income is directly impacted by the crisis. For small to medium-sized companies (a category that includes many taxi firms), the government has also announced it will pay 75 percent of wages. Although this move would not help self-employed drivers, it could allow companies like All Star to keep on dispatchers and call-takers.
If you have been impacted by COVID-19, full details of the federal government's support measures are available here.
Speaking on Thursday (Mar. 26) when the federal wage subsidy offer sat at 10 percent instead of 75, Sexsmith was still unsure where he stood in terms of government support. With All Star running on "bare bones," there's very little left to cut. In a show of solidarity the company that provides dispatch technology for All Star has offered them a cut rate while staff work from home and business is slow.
As with so many fallouts from COVID-19, there's no manual or standard for how to respond. In some countries governments have stepped in, some have seen cities take the lead and in many cases, various levels of government have worked together. Chicago, for example, has outlined plans to bail out its local taxi industry during the pandemic, to guarantee transit remains available for the most vulnerable and those with accessibility issues who would struggle without the service.
"These measures are being taken to support taxi drivers and operators while ensuring transportation options remain available for those that need them," according to a media release on the City of Chicago's website.
These measures are an unusual response, not the norm.
In Mississauga and Brampton, federal aid is the main source of relief for drivers in the city. Jason Tamming, director of communications for the City of Brampton, confirmed to The Pointer that, despite the economic hardship, the four registered taxi companies in the city continued to operate.
The City of Mississauga has announced no major measures to compensate nor aid the taxi industry, with staff pushing through some minor changes. Councillor John Kovac, the vice-chair of the city's Public Vehicle Advisory Committee, said he and staff were working to try and support drivers. Similar to the city's property tax deferral program, expired licences for private hire vehicles have been extended until at least April 30, while payments (which cannot be made online) are also being deferred.
"We're hoping to hang on for as long as financially possible... we're just going to see how everything else goes," Sexton said. "We cut back on every cent that we can right now, we're trying to hang on. If this thing goes on for two or three months, we'll just have to hang in and do the best that we can. We've gone through some recessions — probably the worst was the [19]89 to 91 period, where the taxi industry was in really rough shape — but that was nothing compared to what we have today."
"Now, we have near total collapse, but we're just hanging on to the skeleton operation until things turn around."
---
Email: [email protected]
Twitter: @isaaccallan
Tel: 647-561-4879
Submit a correction about this story