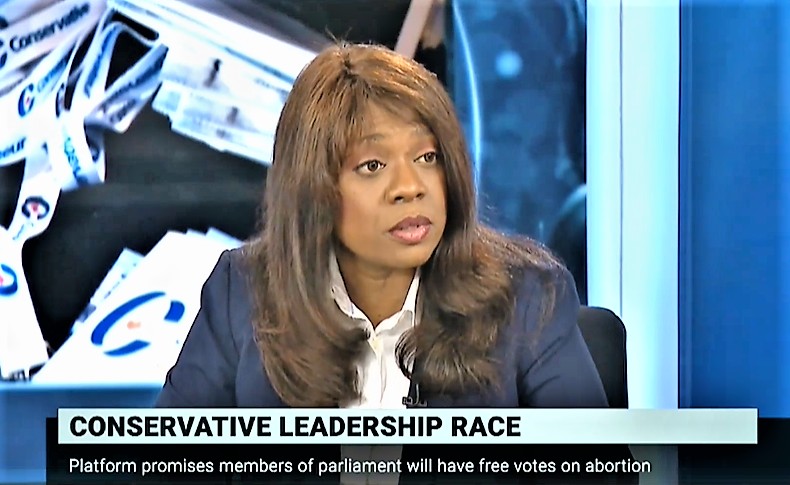 Photo and screen grab Facebook-Leslyn Lewis
Is the Conservative Party of Canada ready for Leslyn Lewis?
Before the novel coronavirus shook the world, Leslyn Lewis was preparing to shake things up herself.
The Toronto lawyer and Conservative Party of Canada leadership candidate was on a media tour to introduce herself to the country, before everything was turned upside down.
She's fielded questions from the national media about her pro-life stand — Lewis wants to ban sex-selective abortions, criminalize coercive abortions, raise funding levels for centres that educate women on alternatives to abortion and ensure Canadian foreign aid is not used to fund abortions abroad — and defence of same-sex marriage, part of her commitment to allow the party to openly promote many of its recently hidden social values.
But on this day, sitting down with The Pointer in a Brampton sports bar (prior to the widespread closure of businesses), she's fine with leaving the heavy social issues for another platform. They will surely be debated many times before the leadership convention, which has been postponed from next month to November when the COVID-19 pandemic will hopefully have dissipated.
The first Black woman to run for the position, Lewis is the daughter of immigrant parents who came to Canada from Jamaica with their six children when she was five years old.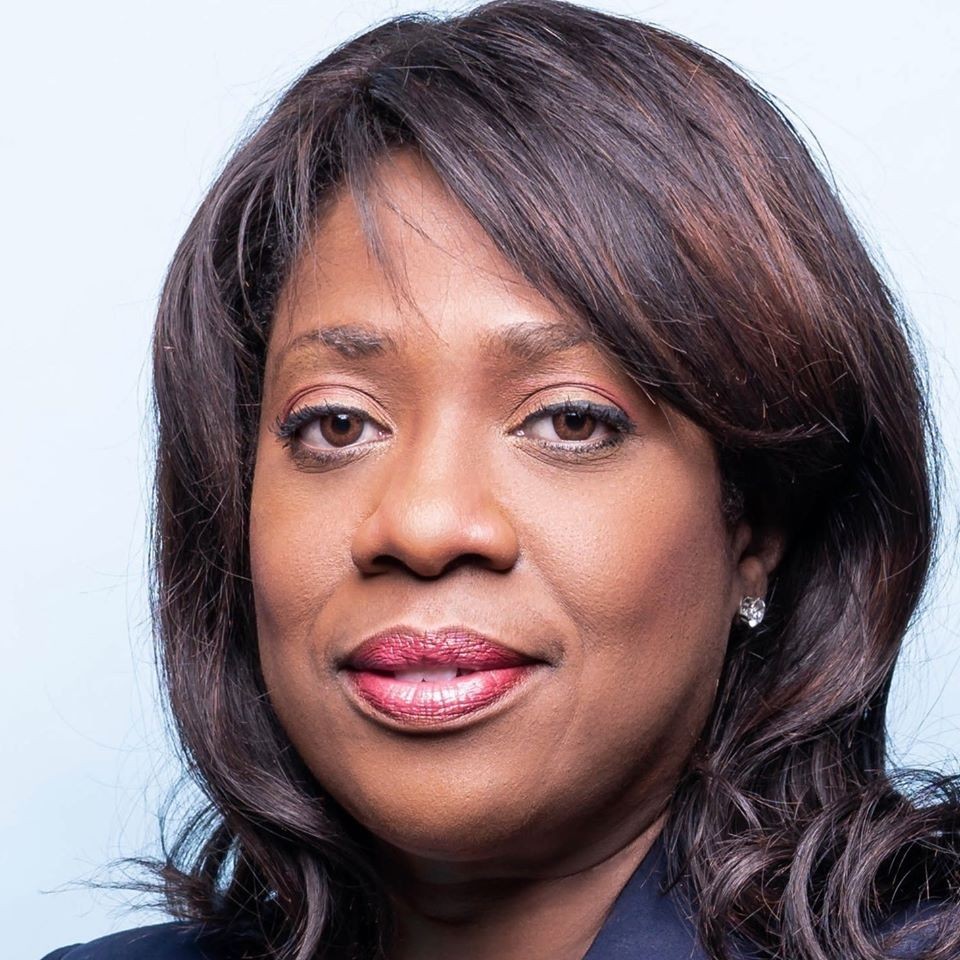 It's pretty obvious that education was a keystone of her upbringing — the bio on her law firm's website reads like a university listing of half its departments: "Dr. Lewis graduated magna cum laude from the University of Toronto (Trinity College). Thereafter, she obtained a Juris Doctorate from Osgoode Hall Law School, a Masters in Environmental Studies from York University, an MBA Concentration in Business and the Environment from the Schulich School of Business, and completed a PhD from Osgoode Hall Law School, York University."
Oh, and the name of the firm: Lewis Law. Yes, she's the boss of the outfit, which has offices in Scarborough, on Bay Street and in Mississauga.
She has promised, if selected to lead the party, to let MPs vote freely on issues of "conscience" and has been openly critical of her highest profile challenger, Peter MacKay, who she has described as disingenuous.
Lewis feels strongly that conservatives should not hide from their core beliefs. Issues such as abortion and same sex marriage, she has stated, should not be "parked" aside, as MacKay has said he will do. Instead, Lewis wants them debated and to be at the forefront of her brand of conservatism at the legislative table.
At a recent meet and greet inside Brampton's Onyxx Sports Bar she chatted with an intimate group of residents who came out to see Lewis and hear what she had to say.
Brampton fills many of the boxes her team is looking for in its search for strategic areas of the country to focus on: young, hard working, a lot of social conservatives and, in many ways tied to the last box, diverse.
It's no secret that large segments of Caribbean-Canadians, South Asian-Canadians and many specific religious and ethno-cultural groups in the city, particularly older generations, lean toward fiscal and social conservatives.
When the topic of immigration came up Lewis said a concern among communities with large percentages of visible minorities is that people are "jumping the queue" to become permanent residents and Canadian citizens.
"We want people to basically apply and follow the rules and come in...through the normal course and of course we have to be compassionate. If there are refugees, genuine refugees, we want to be able to help them." For her, it's not necessarily about the number of immigrants that come to Canada, but their values and willingness to work hard.
While her platform isn't public yet, Lewis shared a few details with The Pointer, all of which put municipalities at the forefront of decision-making.
Her crime strategy would focus on individual cities. This means "sending [resources] to local communities and having local communities...apply to certain funds that will deal with certain community problems, like unemployment and youth and crime."
Lewis believes each community knows what central problems it has to deal with and how they should be addressed. She said she favours direct assistance to these communities so they can tackle priorities local leaders understand intimately.
She says another priority is housing, a top of mind concern for many Peel residents. In Brampton, it can take families on the Peel Living wait list with two or more members up to 12 years to get access to a home with 3-5 bedrooms, while in Mississauga it can take seven years to achieve the same. In the 90's, the federal government downloaded the responsibility of social housing to the provinces. In 1998, Ontario turned this over to its municipalities and regions.
People living in Peel have called for the creation of a housing strategy for years to no avail. Lewis didn't offer specific details on her plan to tackle the housing crisis in Canada but did say her platform will "allocate quite a bit to a national housing strategy with affordable housing."
By March 19, Lewis's leadership campaign raised $300,000 to qualify for the race and secured 3,000 signatures from party members. She now joins Derek Sloan, MacKay and Erin O'Toole as a verified candidate and will have her name appear on the CPC ballot. Of the raised funds, $200,000 goes toward the registration fee and $100,000 is for a compliance deposit to ensure candidates will complete all the required steps and follow the rules.
Lewis can take part in debates and gain access to a list of registered voters with whom she can share her platform.
If Lewis is successful in her bid to become leader, she would be the first Black woman at the helm of a major political party in Canada.
Rose Atkinson, a Brampton resident, who came out to meet Lewis at the sports bar, told The Pointer that all the visible minorities who work behind the scenes for CPC members should see themselves recognized in the higher ranks of the party, which has been criticized for failing to showcase women and diverse members in high profile positions.
"I think our government has to reflect the people in the country… I think that's unfair [we aren't represented] because we're brilliant people. We have fantastic ideas. We just need to be given a chance to prove it," Atkinson said.
She wasn't the only one who brought up the lack of diversity in the CPC.
"For you to put your name out there, to be a part of leadership, is something really, really big," Brampton resident Andria Thompson told The Pointer.
Aside from being the managing partner of Lewis Law, Lewis is vice-chair of the Ontario Trillium Foundation, a provincial organization that provides grants to initiatives that aim to "build healthy and vibrant communities throughout Ontario."
Her firm is based in Scarborough, alongside her campaign office. She has never been an MP but did step in as a candidate for former CPC Scarborough-Rouge Park candidate Jerry Bance who dropped out mid-campaign during the 2015 election. Liberal Gary Anandasangaree won and still holds the seat.
Lewis isn't the only candidate who has been campaigning in Ontario. According to a post on his Twitter account, MacKay met with members of Mississauga's Muslim community the same evening Lewis held her meet and greet and he was also hosted at Brampton city hall by staff in Mayor Patrick Brown's office for a meeting that featured two-dozen members of the city's influential South Asian-Canadian community.
Lewis likely knows she will have to vanquish MacKay to win the contest, and she's hoping a return to traditional conservative values, instead of running from them, will help her secure victory.
---
Email: [email protected]
Twitter: @nida_zafar
Tel: 416-890-7643
Submit a correction about this story