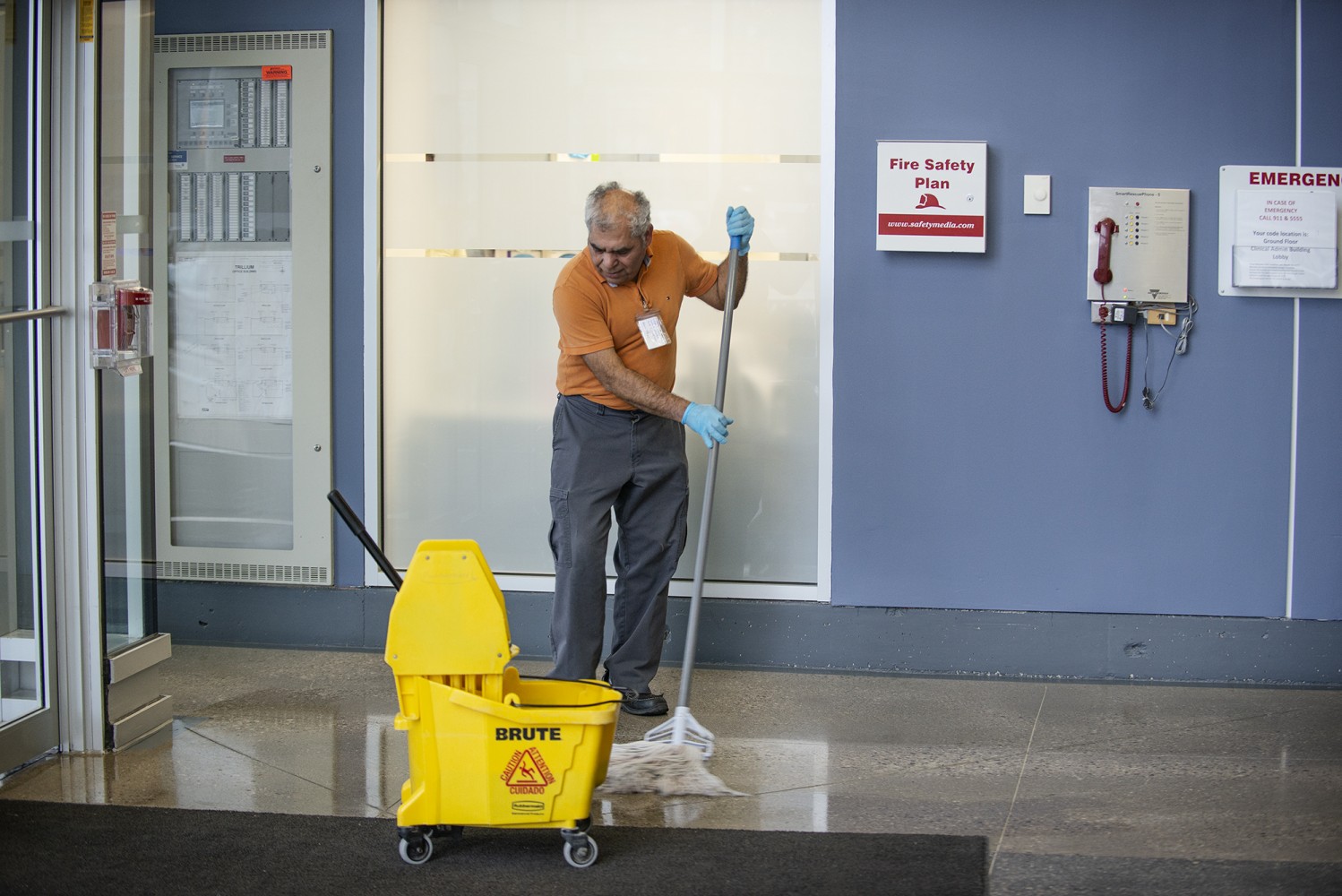 Photo from Twiter/Trillium Health Partners
Update: 13 new cases of COVID-19 confirmed in Peel Tuesday, the largest single-day increase to date
Peel Public Health has confirmed 13 new cases of COVID-19 in the region, bringing the total number of infections to 56 across Brampton, Mississauga and Caledon.
The spike in new infections in Peel is the largest single-day increase in cases since the first case of the novel coronavirus was confirmed in the region earlier this month.
On Tuesday morning, Ontario saw 85 new cases confirmed across the province, bringing the provincial total to 588, including seven deaths.
While it is still too early to tell if measures taken by the federal and provincial governments to halt the spread of COVID-19 will be effective, Ontario announced yesterday it is mandating the closure of all non-essential businesses by Wednesday, which will face stiff penalties for non-compliance.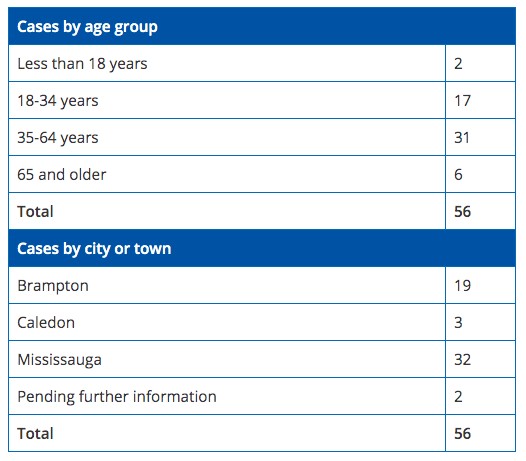 Confirmed cases of COVID-19 in the Region of Peel
The province has released a comprehensive list of businesses classified as "essential," which are allowed to remain open, including grocery stories, pharmacies, telecommunications, IT infrastructure and those responsible for power generation or ensuring clean drinking water, among others.
"While this was a difficult decision, we trust that Ontario's business leaders will be able to promote safety while carrying out business and protecting jobs," said Premier Doug Ford in a news release. "The grocery store clerks, transit and hydro workers and truckers are out there on the front lines making sure the people of Ontario continue to have access to the products and services they need. It is essential that their workplaces be kept as safe as possible so these local heroes can return home to their families worry free."
The announcement came shortly after word from Prime Minister Justin Trudeau that the federal government is bolstering efforts to find a cure to COVID-19, something researchers have been saying could take anywhere from 12 to 18 months to develop.
In his daily press conference Monday, Trudeau pledged $275 million toward research efforts for developing a vaccine, with funding going to labs in British Columbia, Ontario and Quebec.
"Canada is home to some of the most skilled and brightest researchers in the world, who are working hard to develop countermeasures that will protect the health and safety of Canadians and support international efforts to fight this pandemic. We are all in this together, and need to be doing our part to prevent the spread of the virus," the prime minister stated in a release.
As people across the world continue to practice social distancing, even amidst major disruptions — the most recent being the postponing of the 2020 Summer Olympics in Tokyo — both the federal and provincial governments are trying to maintain a degree of normalcy for the country's economy.
Construction projects continue across the province, and Premier Ford is urging businesses that are able to have employees work remotely to do so, even amid the widespread closures.
At the same time, late last week, the federal government allowed agricultural workers, and others using Canada's temporary foreign workers program, exemption to the country's travel ban. These workers, many using Canada's temporary foreign workers program, will be heavily screened for any symptoms of COVID-19 and must isolate for 14 days upon arrival.
The news was welcomed by many in the agricultural industry who rely on these workers for labour during the spring harvest, which is right around the corner.
"Farmers are pleased to see the government respond so promptly to the looming shortage of agri-food workers and we are committed to working with all the appropriate agencies and departments to ensure their entry maintains strict public health protocols to prevent further spread of COVID-19," stated Canadian Federation of Agriculture President, Mary Robinson in a news release. "Top of mind for Canadian farmers is ensuring the safety and health of all Canadians. The next top priority is ensuring a constant food supply during the COVID-19 pandemic for all Canadians."
Today, the province is also expected to announce a reduction in hydro rates for Ontario residents. A press conference is scheduled with the Premier and other ministers for 1 p.m. where Ford is reportedly sharing details of a plan to lower rates for at least 45 days to counter the increased consumption of more people working from home.
The announcement will be livestreamed here.
---
Email: [email protected]
Twitter: @JoeljWittnebel
Submit a correction about this story