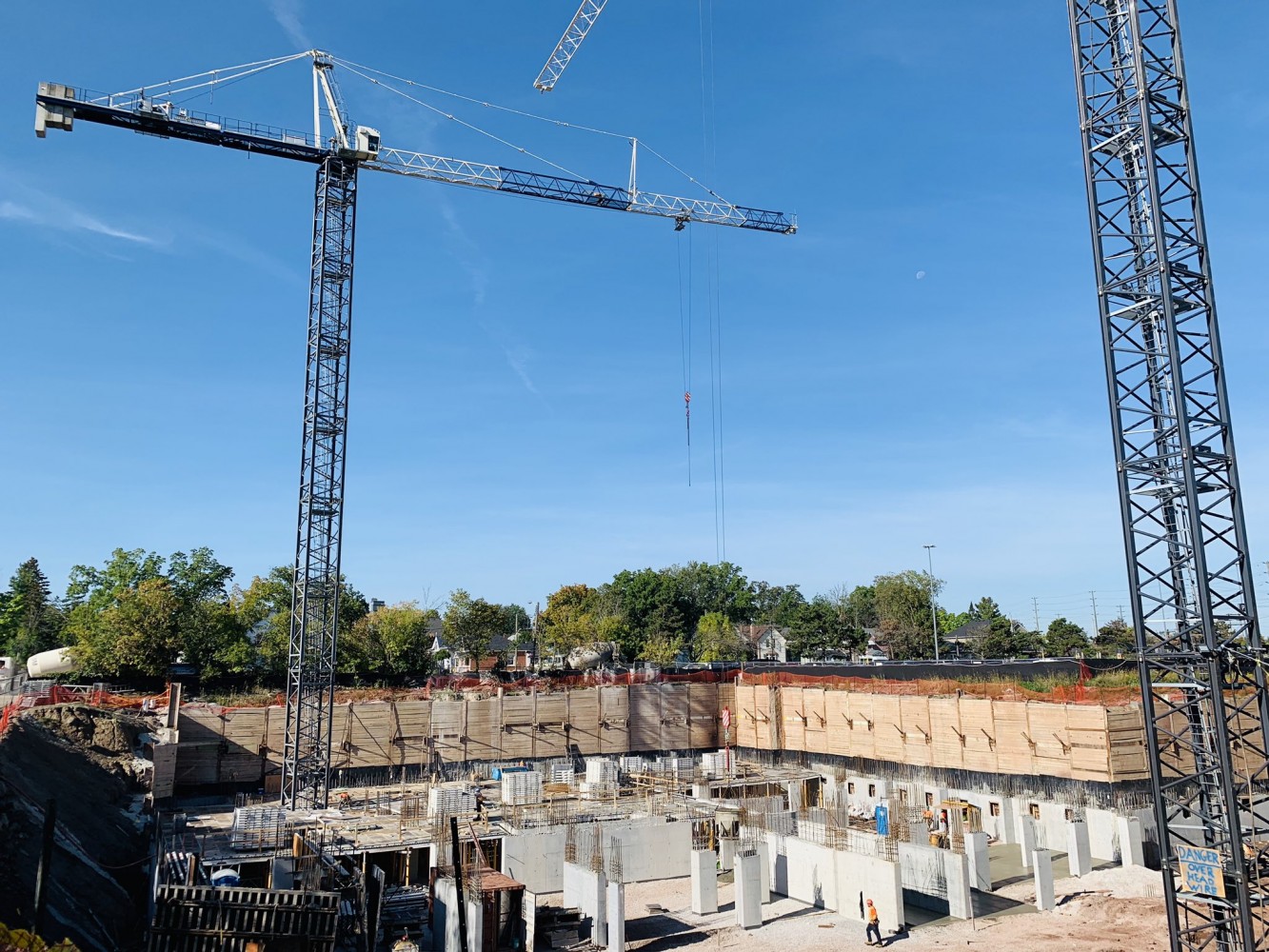 Photos from Isaac Callan/Twitter/Patrick Brown/Lift North America
Balancing development interests and worker safety, construction sites will remain open in Peel
As Ontario continues to step up its fight against COVID-19, construction sites around the province have been deemed essential. The announcement is the second time in a fortnight Premier Doug Ford has explicitly exempted the building industry from shutdown measures.
The call came as Ontario released a list of essential workplaces in the province, telling all others to shut down by 11:59 p.m. on Tuesday.
Four separate types of construction are listed: healthcare projects, critical infrastructure, municipal construction and environmental rehabilitation projects. Taken together, this list suggests that all construction activity will be allowed to continue for the foreseeable future.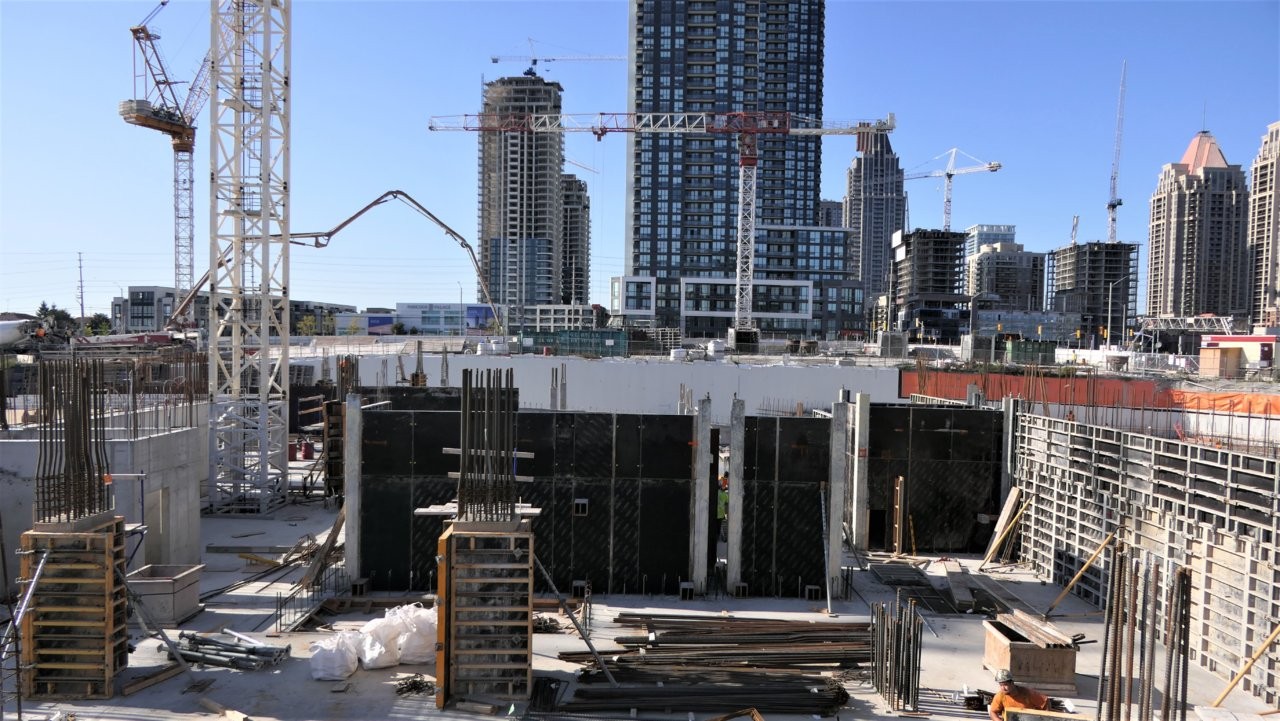 Downtown Mississauga's construction boom will not slow down for COVID-19, for now
"I just got off the phone with the leaders in the construction industry," Ford told reporters in a media briefing Tuesday. "We are working with them to ensure the well-being of workers. Across the province, thousands of families are waiting to move into new homes that are days or weeks away from completion. When it comes to the necessity of life, shelter is at the top of the list."
In a grave tone, he added: "Let me be clear, if the industry does not take every step to protect its workers, I will shut them down because this is first and foremost a public health emergency."
The news has been welcomed by key actors in the development industry, but not all. The Building Industry and Land Development Association (BILD) called the move "vital" to fighting COVID-19 without impacting future planning, while the Residential Construction Council of Ontario (also known as RESCON), which represents new home and condominium builders, was also supportive. RESCON responded to the news with the release of new guidance for worker safety at construction sites.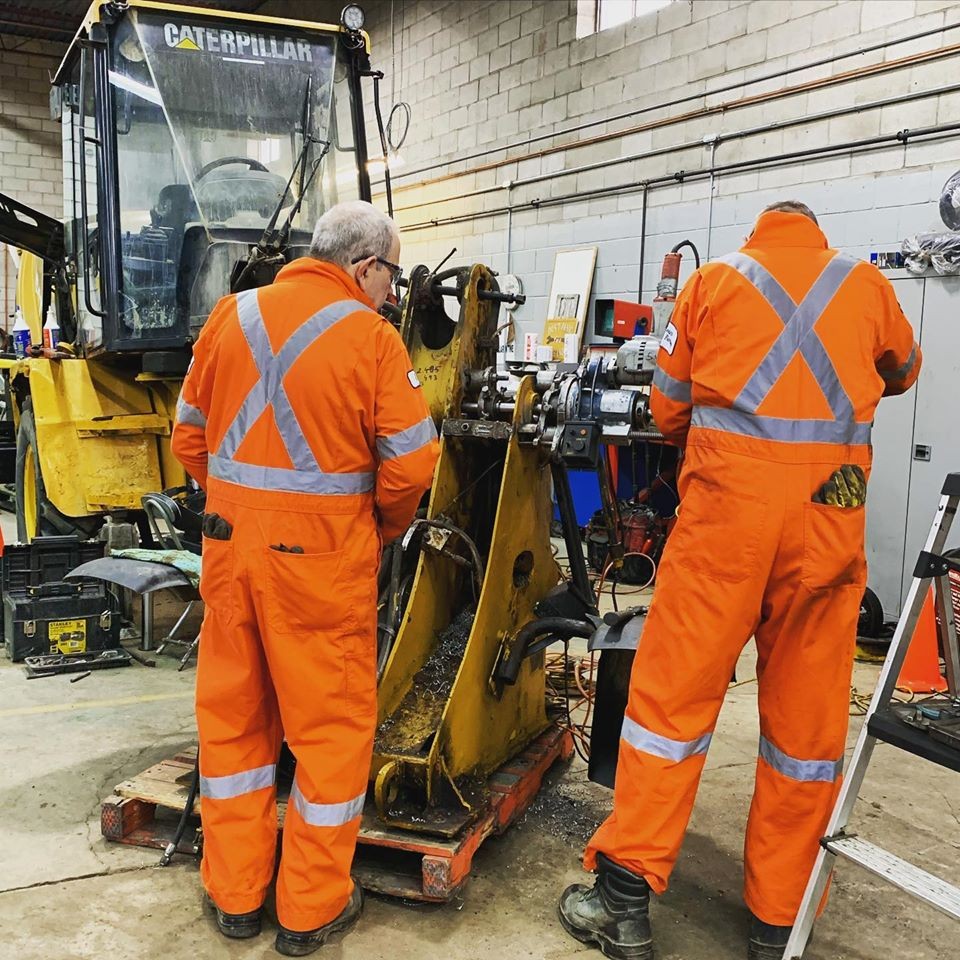 Mechanics work in Mississauga
The Ontario Construction Consortium (OCC), which works with the carpentry and painting unions representing more than 10,000 workers, was the most vocal pushing back against the decision. In its statement, the OCC asked for a 14 day shutdown to allow sites to work out how to properly implement social distancing.
"It makes no sense that you can't have your neighbour over for a cup of coffee yet construction sites are expected to continue operations and they can have hundreds of employees working in close proximity to each other," Phil Gillies, executive director of OCC, said in a statement. "This is contrary to the best advice of public health officials to maintain social distancing."
Although the OCC's position did not come from a vote, Gillies said the leadership of the painting and carpentry unions were in agreement.
He explained to The Pointer that the economic impact of a shutdown on workers was not worth sacrificing health and safety. "It will have an economic impact on the workers and on the contractors...we considered that very, very carefully," he said. "The bottom line has to be the health and safety of the workers. We know for a fact that some job sites are not able to do social distancing between workers [and] they're not able to provide — or haven't provided — some of the safety measures that we're all in agreement are needed."
In a short statement posted on its website, the International Union of Elevator Constructors (Branch 50, Toronto) said Ford had "put the economy ahead of everyone's health and wellbeing," implying opposition.
In Brampton and Mississauga, the development industry, and the construction zones it spawns, is a key economic driver. Ontario has around 413,000 construction workers with almost 15 percent of them (58,800) located in Peel, according to data for 2018.
In 2019, the City of Mississauga handed out construction permits valued at $1.79 billion, down a fraction from 2018's $1.85 billion total. To the north, Brampton construction permits in 2019 were worth $1.8 billion dollars, with 2017 valued at $1.48 billion. In 2015, residential construction alone in the city was worth more than $2 billion dollars.
Both cities have experienced major population growth across the past two decades and will continue to expand at pace into the future. From 1996 to 2006, more than 177,000 people moved to Mississauga and in excess of 325,000 started to call Brampton home. Heading towards 2041, a date for provincial growth targets, these two cities will see populations continue to tick up, with proximity to Toronto Pearson International Airport a key driver of new settlements.
Brampton and Mississauga also have vacancy rates of 1.2 percent, below the 3 to 5 percent recommended in a healthy housing market. As a result, the residential industry lives hand-to-mouth, providing supply that is almost immediately snapped up. Any delay in this process could lead to further housing shortages and even less affordable housing post-pandemic.
Mattamy Homes, a major constructor in Brampton and North America as a whole, announced on Mar. 17 it would be suspending site operations until the end of the month, potentially having some knock-on impact for supply.
In a release sent to members of the media, BILD said that "it is simply not feasible to delay the completion of homes" in the GTA. Adding: "Stopping construction will create long term implications to housing supply in the future."
Central to the province's messaging around the continued operation of construction sites is worker safety, something some unions fear is not being achieved. Asked about the topic again at his Tuesday press briefing, Ford was visibly annoyed at a minority of companies he called "bad actors" causing issues for the industry as a whole. Echoing the words he shared on Monday, he issued a warning.
"Get your act together, I have zero tolerance for sites that have overflowing outhouses...we have inspectors all over these sites as we speak and we will continue to inspect them day after day," he told reporters, adding that inspectors have the authority to shut projects down.
Taking this to heart, David Wilkes, president and CEO of BILD, said health and safety was the "top concern." "The industry has taken proactive steps such as reducing staff to a bare minimum, practicing social distancing for inside work, prioritizing outside work where trades are not in close proximity with each other and increasing on-site sanitation and sanitation facilities," he said.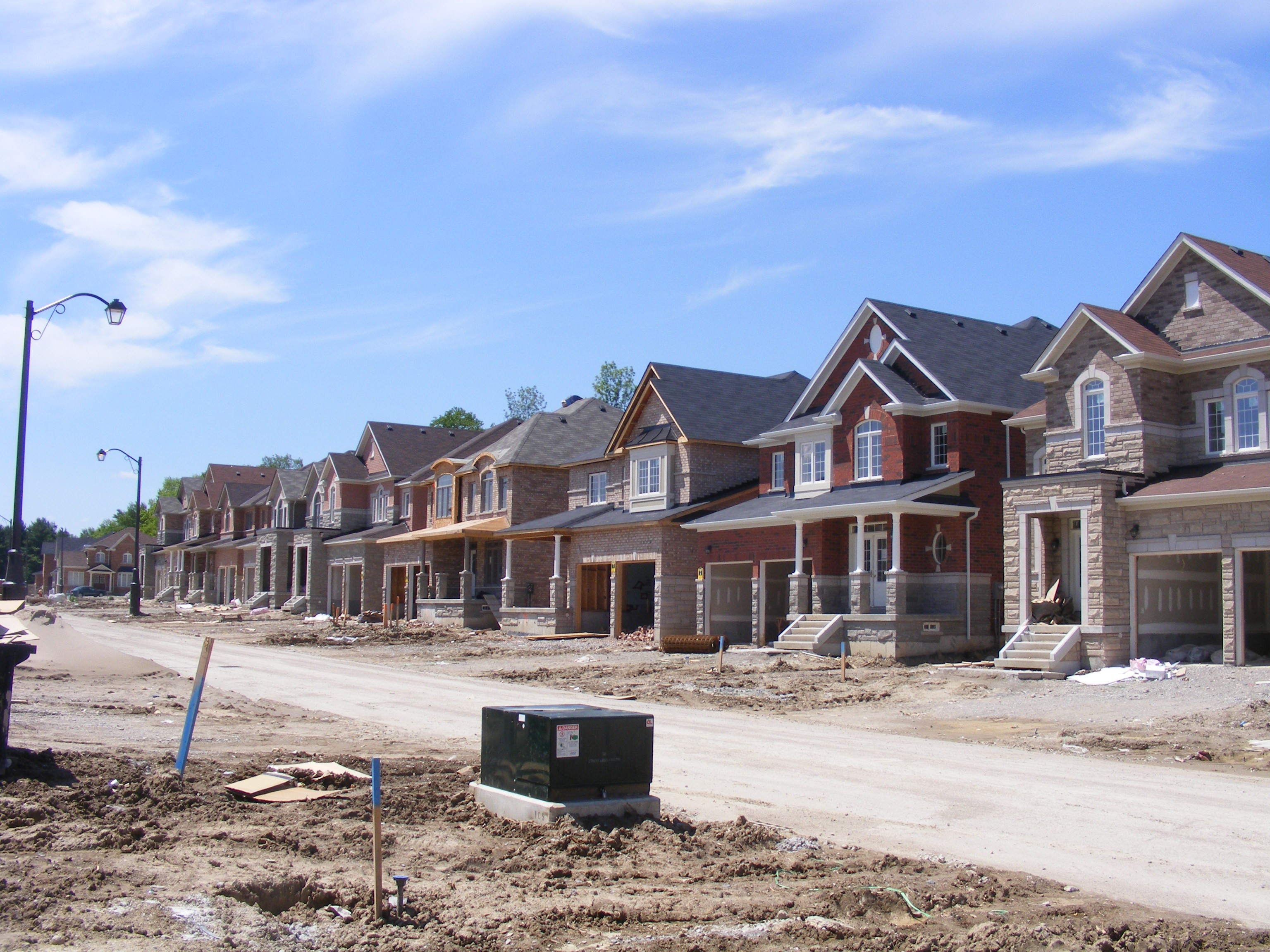 Brampton's annual multibillion dollar residential construction industry is a huge driver of the local economy
Part of the problem with putting the construction industry on hold is the precarious nature of its work, with various layers of contracts and individual contractors involved in the process. A large number of workers get by on hourly wages day-to-day, while small and specialist firms also play a part.
"There are two sides to this whole decision making cycle," Professor Tamer El-Diraby, from the Department of Engineering at the University of Toronto, previously told The Pointer. "On one side is public health and the safety of people, on the other side, [is] the economy. [...] They [Ford] decided construction is one of the activities that should not stop. You have to remember that construction labourers are quite vulnerable in terms of their finances; many of them are living pay cheque to pay cheque. I do not envy the public health professionals who have to make these decisions."
In Ontario, the construction sector is responsible for almost 7 percent of GDP. Economic logic would suggest that such a large industry, bigger than average in Peel and the GTA, should be allowed to continue.
Ivan, who asked not to have his full name published, is just one of thousands of individuals who make up the construction picture in Peel. He works on doors for buildings, changing their security settings, repairing and installing them.
Ivan, a Peel resident who works on doors for buildings, changing their security settings, repairing and installing them
"I'm essential," he told The Pointer, explaining that his work is vital to the security of buildings. "Just imagine if city hall couldn't lock the doors and anyone could walk in. Hospitals [also] had to make adjustments and modifications to [their doors to] secure patients infected and that's something they need my help with."
Ivan, who is practising social distancing at work and staying home when not on the job, said he was surprised to see some businesses still open last week, including a debt collection agency. He also expressed concern about mechanic shops he had seen open, with the potential spread of the novel coronavirus on surfaces.
The full list of employees like Ivan who have been told to continue to work is relatively long. Included are grocery stores, pharmacies, health workers or those working in manufacturing.
Taxi drivers, public transit operators, those working in takeaway restaurants and journalists also make the list. People involved in the delivery of telecommunications technology will continue to turn up, as will LCBO workers and mechanics.
The full list of essential services and professions can be viewed here.
Speaking on Tuesday, Ford confirmed this list was subject to change. "Items can be taken off or added...it's going to be an open list," he told reporters.
Stringent safety rules and a high expectation they will be adhered to is what is currently keeping construction sites on the list. Ford previously told workers to "leave" if they felt their site was unsafe, but questions remain unanswered about how hourly or contract workers can afford to take such a stand.
Andrew Pariser, RESCON vice-president and chair of the organization's health and safety committee, told The Pointer that those who are in self-isolation with suspected COVID-19 will "receive all benefits from jointly trusteed benefit funds."
"In addition, EI [employment insurance] timelines have been waived and any worker who is self-isolated will qualify without the typical waiting period," he said.
For RESCON, the main concern is that sites are clean and well-maintained. If workers are safe, it wants to see them involved in construction and development throughout the pandemic. "The COVID-19 situation is evolving daily," Pariser added. "Our position is that sites which can maintain safe and sanitary working conditions should remain open. Health and safety is the top priority and this includes physical distancing and adhering to all best practice guidelines. Construction is a major economic force in Ontario, but work can only continue if done safely."
---
Email: [email protected]
Twitter: @isaaccallan
Tel: 647-561-4769
Submit a correction about this story