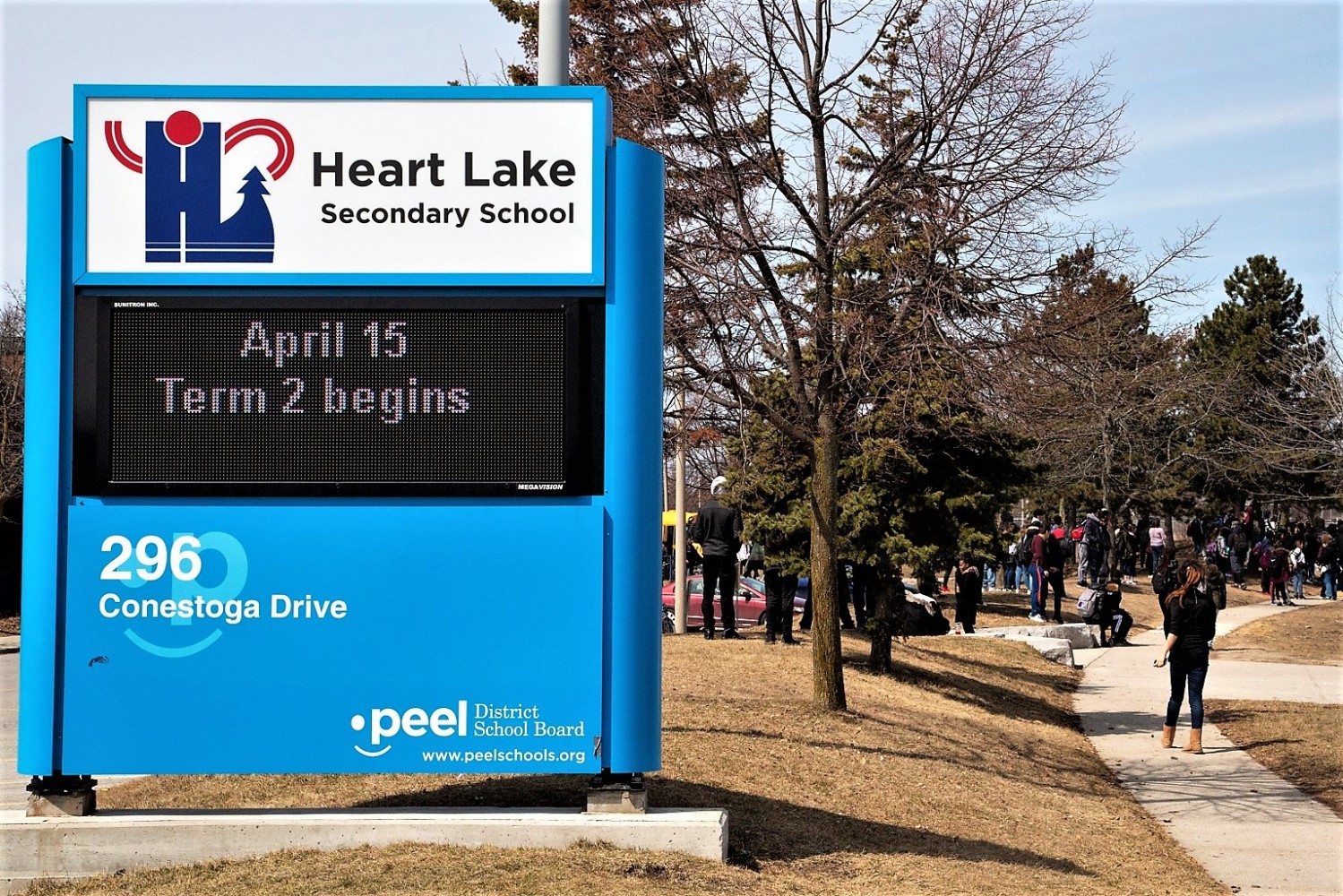 Photo from The Pointer files/World Health Organization
Six new cases of COVID-19 confirmed in Peel Monday, part of biggest single-day increase in Ontario; parents unsure of online learning options
The Ontario Ministry of Health has confirmed six new cases of COVID-19 in Peel, bringing the region's total to 43. The increase formed part of the largest influx of new infections registered to date in Ontario with 78 new cases confirmed across the province Monday morning, bringing the provincial total to 503, including six deaths and eight people no longer infected.
The new cases in Peel include four men, three of them in their 40s, who had close contact with infected individuals, a man in his 70s who recently returned from travelling in Italy — one of the worst hit areas in the world by the novel coronavirus — and a woman in her 80s. The cause of the woman's case remains pending as of publication.
One Peel case received particular attention Monday morning when it was made public that a Tim Hortons/Petro Canada employee in Brampton had worked at the 11980 Hurontario Street location while possibly having COVID-19. While officials expressed that customers were not put at risk by this individual, visitors who attended the store between March 9 and 20 are advised to self-isolate as a precaution.

With a large proportion of the country's population, Ontario is bound to have a large number of cases. As of Sunday morning, close to 100,000 people had been tested for COVID-19 in Canada, with 1,430 people confirmed to have the virus, 41 probable cases, and 20 deaths, half of them in British Columbia. These numbers form part of the 294,110 cases confirmed globally by the World Health Organization (WHO) and the 12,944 deaths caused by the highly contagious infection. Italy has become the deadliest jurisdiction for the virus with 4,827 deaths, surpassing China — where the virus originated in late 2019 — with 3,267 deaths.
The increasing rate of infection continues a trend that is being seen in many countries around the globe, with the WHO noting in its Saturday situation report that many countries across the globe are asking residents to stay at home and self-quarantine.
With schools in Ontario shut down at least until April 6, Education Minister Stephen Lecce signalled to parents over the weekend that the closures could be extended.
"While this period is marked by uncertainty, I hope that this letter can, in some part, provide answers to some of the questions I know many parents have," he said in his correspondence directly to parents.
There are mounting concerns being expressed by parents on social media that the ministry and some local school boards are not preparing for a long closure by getting online resources up and running for students.
On Monday, hundreds of thousands of students were supposed to be back at school, but with the closures are instead at home.
Many parents and even some students are asking why teachers aren't providing a full online, virtual learning setting for students, complete with lessons, face-to-face video instruction and even homework that could be done outside any online platform.
There are mounting questions about what individual teachers and schools are preparing to do.
Lecce stated that full use of online resources will be utilized and that the closure could be extended.
"As a first step to ensure the continued learning of your children, our government has launched an online portal dedicated to curating and providing access to a wide variety of educational resources, for all students from Kindergarten through to Grade 12. This online portal, which is available at Ontario.ca/learnathome, enables students at every grade level to continue learning while away from school."
He said the online resources are developed by "Ontario educators, and resources for all grades are informed by leading instructional guidance."
Secondary school students will have "access to online courses directly based on Ontario curricula."
He made clear that the situatuation is fluid and parents should not expect to have children back in school in two weeks.
"Although publicly funded schools are ordered closed until April 6, the fluidity of developments around COVID-19 means we are preparing in the event the closure period is further extended. Specifically, we are working to ensure that students will be able to continue their coursework and credit accumulation, even when we aren't able to be in a classroom setting. Ontario is a leading jurisdiction in the availability and richness of online courses, so we will be continuing to leverage these tools and other resources to promote students' learning and development."
Lecce said the ministry is currently addressing the needs of students and families who do not have access to a computer or other digital devices.
Around the world, people are still adjusting to the uncertainties created by this global pandemic.
While the current crisis has been able to bring out the best in some people, making the best of a bad situation — see videos of people singing and making music from their balconies in Italy — it has also brought out the worst in some.
The WHO notes that there has been a rise in criminals disguising themselves as WHO representatives in an effort to steal money or sensitive information.
The WHO urges people to remember that they will never ask for your username or password to access safety information, never email attachments you didn't ask for, never charge money to apply for a job, register for a conference, or reserve a hotel, never conduct lotteries or offer prizes, grants, certificates or funding through email.
In additional to urging people to remain at home and engage in social distancing, Ontario is taking a number of new measures to help in their fight against COVID-19.
On Sunday, the province announced the closure of Drive Test Centres during the pandemic.
"The decision to close was the result of a mutual agreement between the government and service provider," said Health Minister Christine Elliott. "Ontarians can rest assured they will not lose their current driver's licences due to this decision and no driver's licence applicants will lose test fees as a result of the closures. The current "Fail to Keep Appointment" penalty fee will also be waived."
The province has also launched a new online self-assessment tool to help in the screening process for COVID-19 cases. The virtual assessment runs people through a list of questions to inform individuals who are concerned they may have contracted COVID-19, and based on their responses, advises them whether to seek treatment or to self-isolate.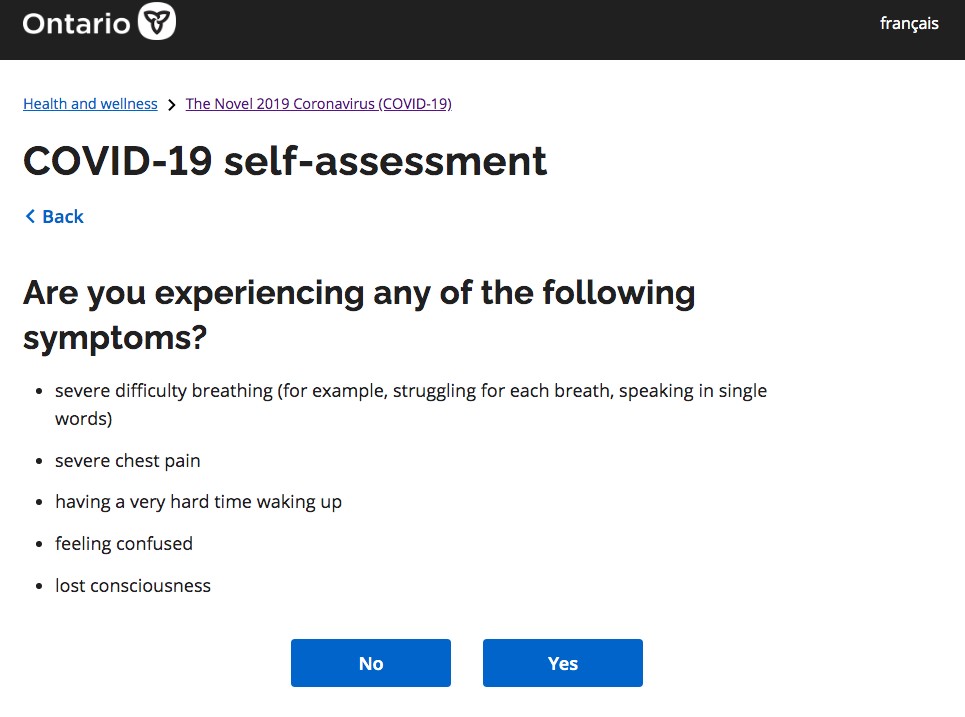 Ontario is also opening more assessment centres to test those who may have COVID-19. Already, the province has invested $304 million in measures responding to the COVID-19 pandemic, which includes 58 centres already opened in municipalities across the province.
---
Email: [email protected]
Twitter: @JoeljWittnebel
Submit a correction about this story