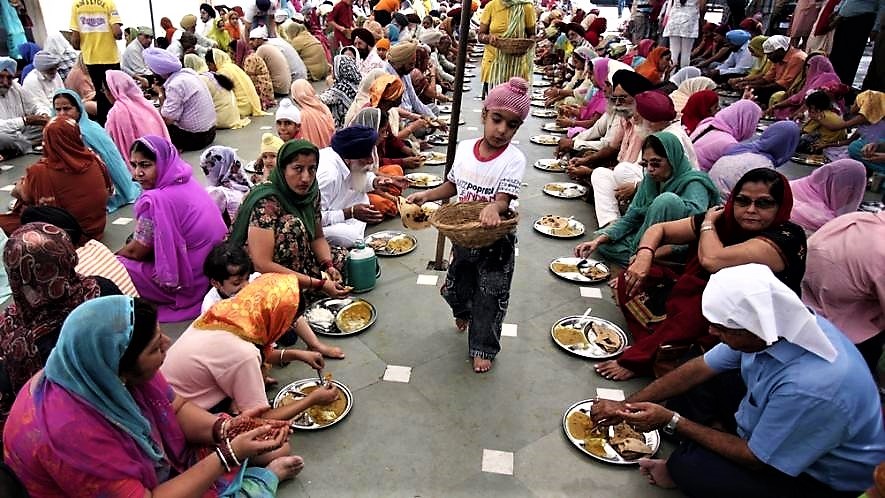 Thecitizen.in/Sikhnet/Flickr/Ontario Khalsa Darbar
Scaling back Sikh langars after COVID-19 threatens to increase food insecurity across Peel
One of the more insidious effects of COVID-19 is how it has stripped away the most basic of protections for the most vulnerable people in society.
Mass quarantines instituted in response to the pandemic have created even more uncertainty for low-income residents, particularly those who rely on food banks and other supports for daily nutrition.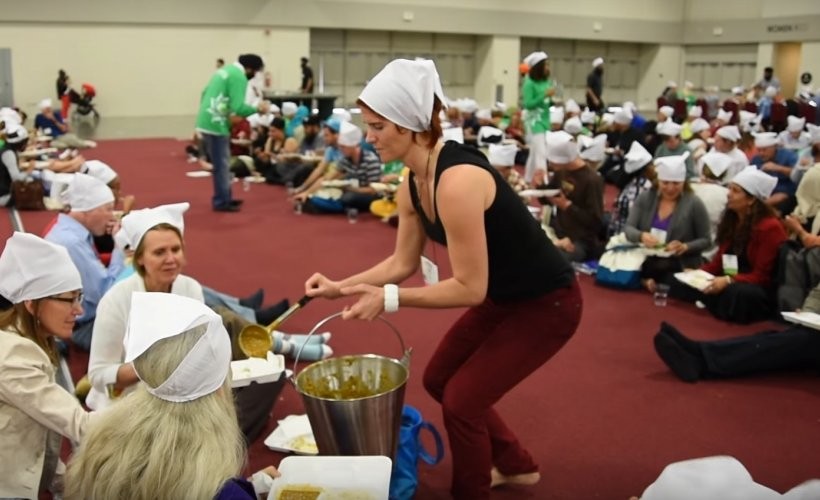 Anyone, regardless of faith or background, can prepare langar, serve and eat the nutritious meals
Long before the novel coronavirus reached Peel Region, food insecurity was already at record highs, with the Mississauga Food Bank reporting last year alone double-digit increases in usage, in line with growing income disparity in the region.
With 37 COVID-19 cases now confirmed, as of Sunday, within the region, the need has grown ever greater, with MFB estimating it will require $800,000 to keep operating, according to an update provided to Mississauga City Council last week. The food bank was expecting to cover much of that amount through group fundraisers, no longer possible with requirements for social distancing.
Another valuable food resource that has been massively disrupted by the pandemic: langars, community meals usually located inside Sikh places of worship, or Gurdwaras.
Each day, langar volunteers prepare and serve simple yet hearty vegetarian meals — dal (lentils), sabzi (different vegetable curries), chapati (thin flour-based tortilla-like staple) prepared, served and eaten communally in the langar hall by large groups of people, most often seated on the floor together.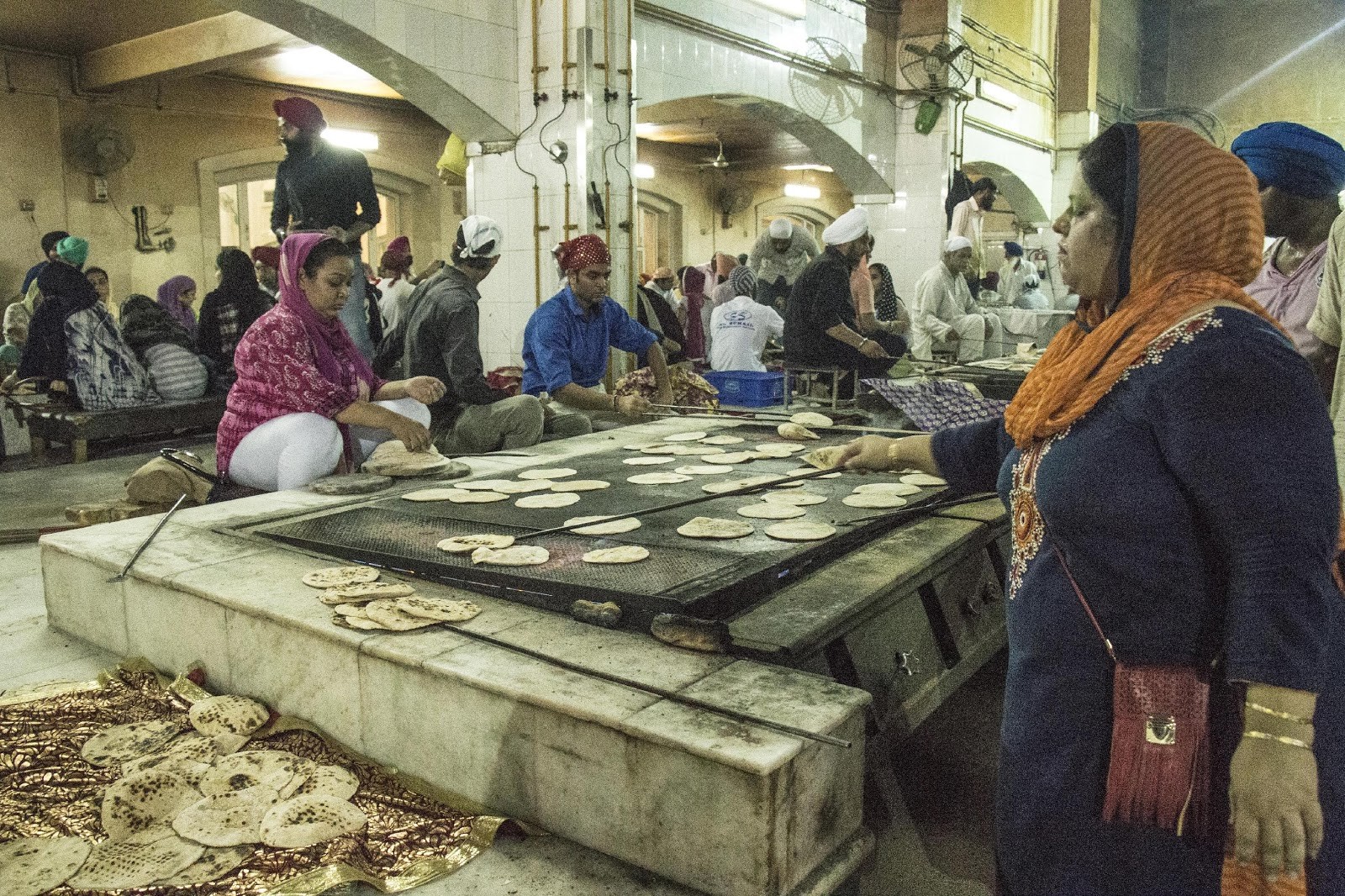 People at a Gurdwara in India prepare chapatis
The langar reflects egalitarian principles central to Sikh religious tenets, prepared by all, together, served by everyone and eaten by all, together, the meals provide nutrition and sustenance to all in need for no expense and regardless if they adhere to the faith, making it a crucial community resource for addressing poverty and nutrition.
Volunteer Jaskaran Sandhu, has used social media to communicate the unprecedented closure of langar services during the COVID-19 threat.
"It doesn't matter what your background is, if you're Sikh or not, you are allowed into the Gurdwara and to partake in langar," said Sandhu, former Executive Director for the World Sikh Organization (WSO) of Canada.
With governments banning mass gatherings to safeguard against infection of the coronavirus, langars across the country — like the Ross Street Gurdwara in Vancouver, dating back to 1908 — have been forced to shut down or scale back services.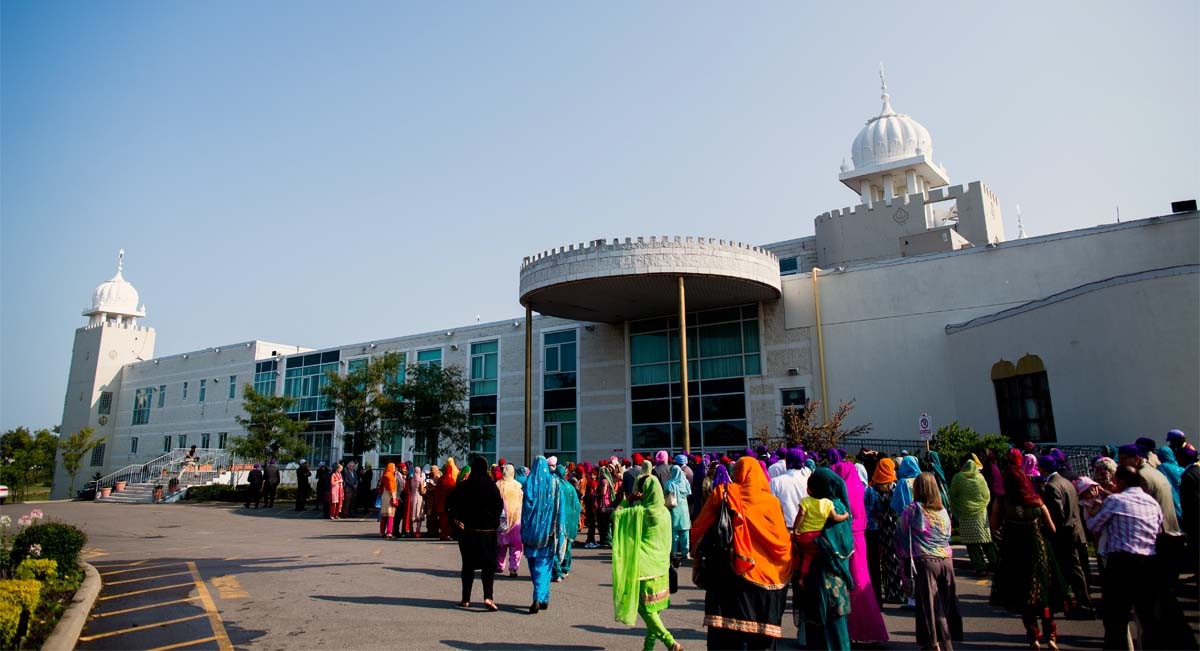 Congregants arrive at the Ontario Khalsa Darbar in Mississauga, Canada's largest Gurdwara
In Mississauga, Ontario Khalsa Darbar, the country's largest Gurdwara, closed its langar to the public after the province enacted a state of emergency in response to the epidemic and banned gatherings of more than 50 people.
With some 2,500 people partaking in communal meals every weekday, more on weekends and auspicious occasions in the Sikh calendar, the Gurdwara's leadership had to close the kitchen immediately, said OKD Secretary Ranjit Dulay. The Gurdwara has switched to takeout meals to continue to meet the need.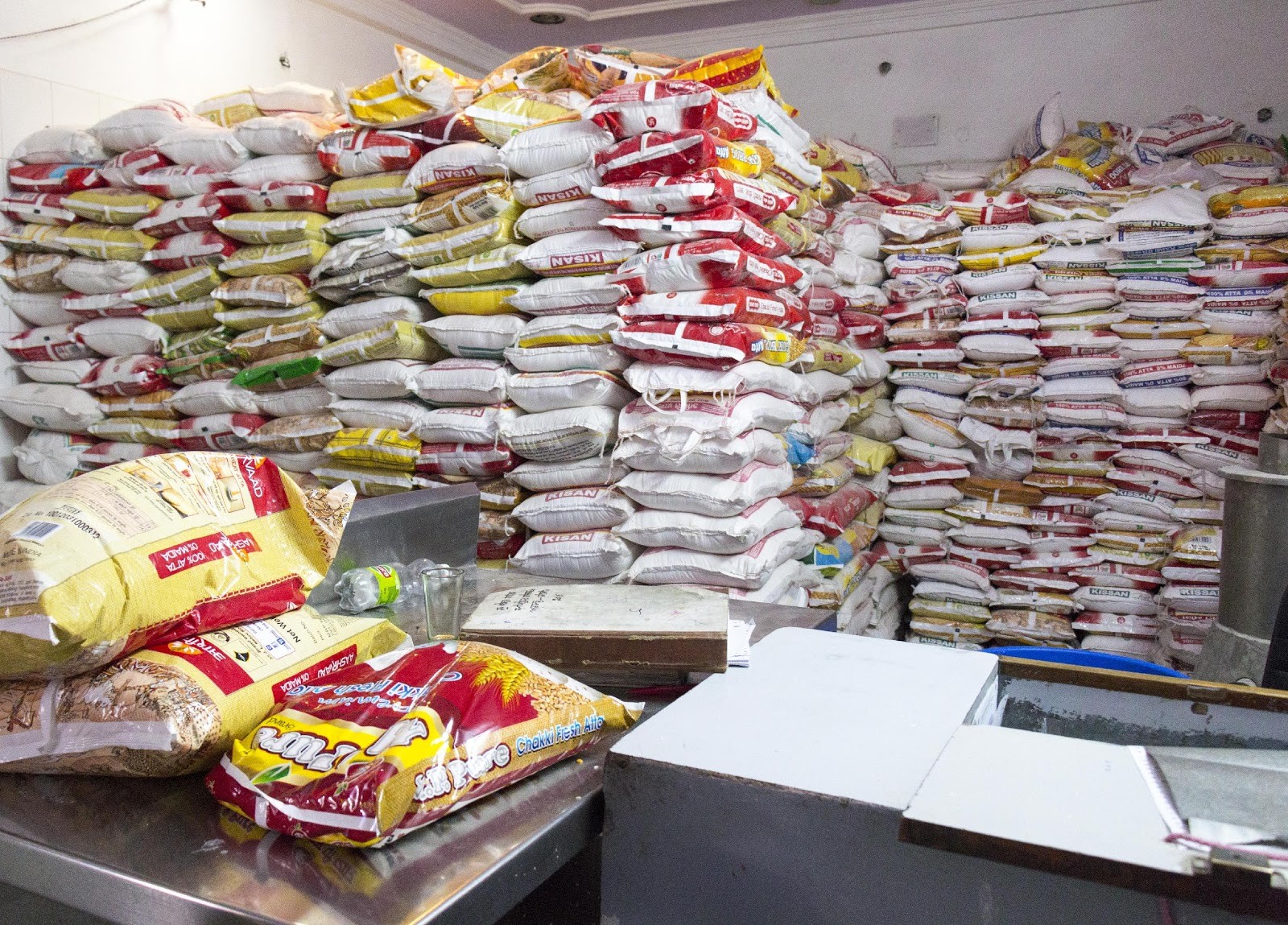 Stacks of flour to make chapatis at a Gurdwara langar kitchen
"People need food to survive, they need the food now, it's time to help each other," said Dulay. "We tried to shut down everything, and people were coming, and the look in their eyes was, 'where should we go? We don't have anything'."
In Peel, seniors and international students on fixed incomes are among the many vulnerable individuals who rely on langar services for sustenance. With its switch to take-away meals, OKD has still been able to serve hundreds of people since, patiently lining up outside the Gurdwara every afternoon, keeping safe distances, waiting to enter and receive their food package.
Gurdwaras are not just places of worship but community hubs with areas for recreation and study. Not even the pandemic can shut them down completely, and cultural events like wedding ceremonies are still being held in their surroundings, albeit significantly scaled back.
"Not everyone can cancel their functions, so we have to make sure only 30-35 people can go to the Gurdwara," said Dulay. "We are using proper hygiene, [like making sure hand sanitizer is widely available]."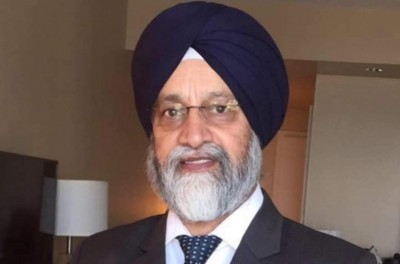 Ranjit Dulay
Not all members of the Sikh community, seniors in particular, have been willing to embrace social isolation to prevent wider infection, Sandhu says, so Gurdwaras taking the unprecedented step of shutting down the langars has made more people pay attention to the danger.
"Once the Gurdwaras took a leadership role, it sent a strong message that the threat of COVID-19 is serious," Sandhu said.
From Surrey to Brampton, Gurdwaras like OKD are sharing best practices for keeping the gathering areas sanitized and ensuring no mass groups are congregating. Continuing to provide meals, according to Sandhu, was an "organic response" to the need to preserve the spirit of langars in a way that's compatible with COVID-19 protocols.
"It became apparent we're going to have to think outside the box to maintain the langars and also comply with public health recommendations," he said.
At OKD, volunteers now create large quantities of cleanser, diluting bleach to create a strong disinfectant for wiping down door knobs, microwave ovens, and other hard surfaces where the virus is known to linger for hours.
"We are all Canadian and now is the time to help each other now," said Dulay. "We are trying our best to be safe."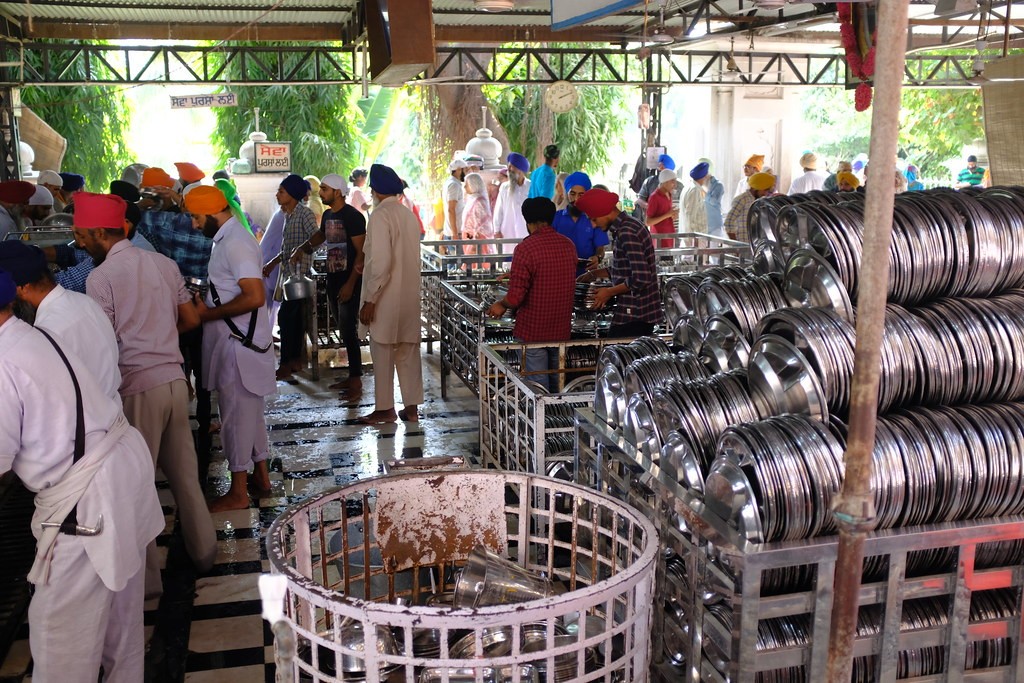 Volunteers clean steel langar plates at a Gurdwara in India
Not all community feeding initiatives are able to continue with the quarantine in place.
Sikh Sewa Toronto, which is headquartered in Brampton, has had to suspend weekly food drives benefiting homeless shelters across the GTA, which can feed as many as 500 people. But the chance of infection for both recipients and volunteers is too strong to continue for now, says lead volunteer Manjit Singh.
"For us, it's quite a bit of a risk to keep operating," said Singh. He said the group is taking a week-by-week approach to the quarantine.
Langar Seva Meal and Support Services in Brampton, which delivers meals every Sunday to the needy, often providing a week's worth of food, has had to cut its client base from 150 down to 40, as well as end in-person visits, said the group's operations manager, Gurpreet Kahlon.
"Most of our clients are elderly and living alone with no one to support them," said Kahlon. "But we can't go inside their homes to check up on them because we don't know who is sick."
Volunteers have also been pared down, from 100 to a core group of 10 to ensure food safety, and the group is not looking for any new recruits. After the government announced quarantine measures, the group called all of its clients to determine which of them couldn't get by without the meal deliveries. Those who had no other options are still receiving deliveries.
Most of the food has come through donations, raw lentils and produce for example, from Gurdwaras and restaurants, but must be cooked by Langar Seva staff. Kahlon estimates it has two more weeks of food to keep serving its client base at its current supply level.
"After that, we'll see," she said.
---
Email: [email protected]
Twitter: @RG_Gupta
Submit a correction about this story