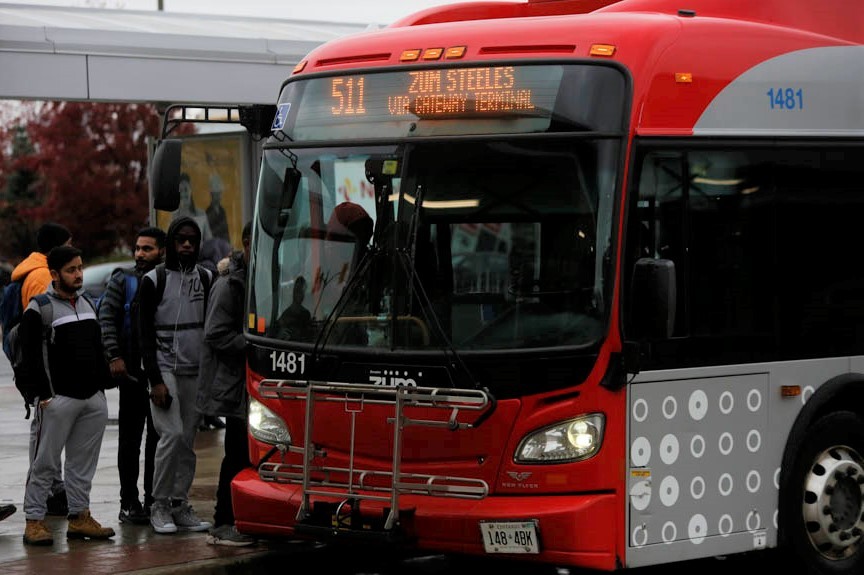 The Pointer file photos/City of Brampton
Brampton Transit waives fares in battle against COVID-19
As of today, Brampton Transit will stop charging all residents to ride as part of a series of changes designed to keep the public safe from the spread of COVID-19.
"Given the unprecedented situation at hand with the impact of COVID-19 on our community, when it comes to finances, the City is focused on the immediate requirements to support public health and safety, social well-being, and economic recovery," city spokesperson Christine Sharma told The Pointer, explaining that operating losses are not a consideration right now, at a time of crisis. The decision to stop charging transit users puts safety ahead of cost.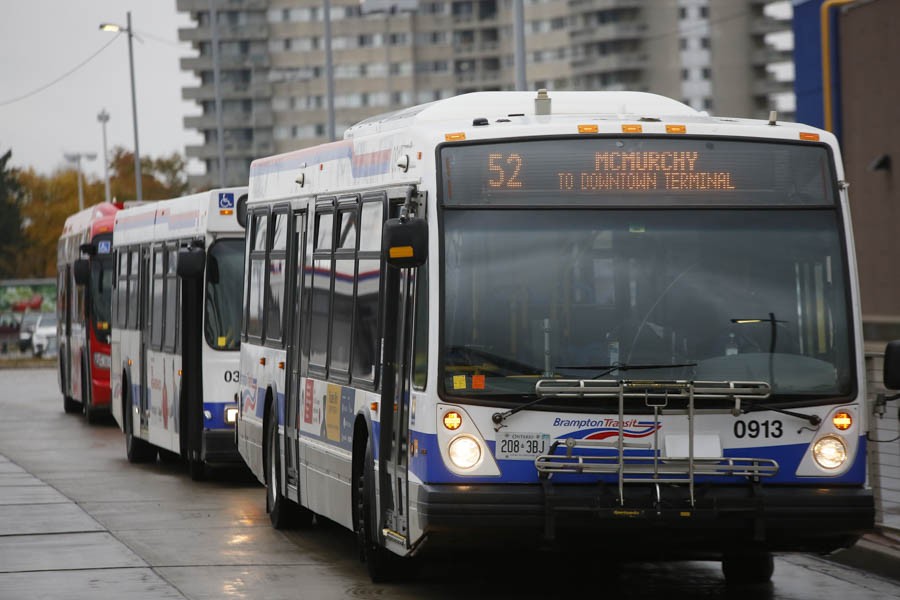 Brampton Transit will not be charging any fares as of today until the COVID-19 crisis ends
Beginning Saturday, March 21, it will be free to board BT vehicles, with customers told to enter through the rear door in order to protect transit operators from unnecessary exposure and to maximize social distancing. Two days later, on Monday, Mar. 23, a reduced schedule will come into effect for the city, with a media release describing the timetable as an "enhanced Saturday service" on weekdays. Weekend schedules will remain the same.
Full BT service changes can be viewed here.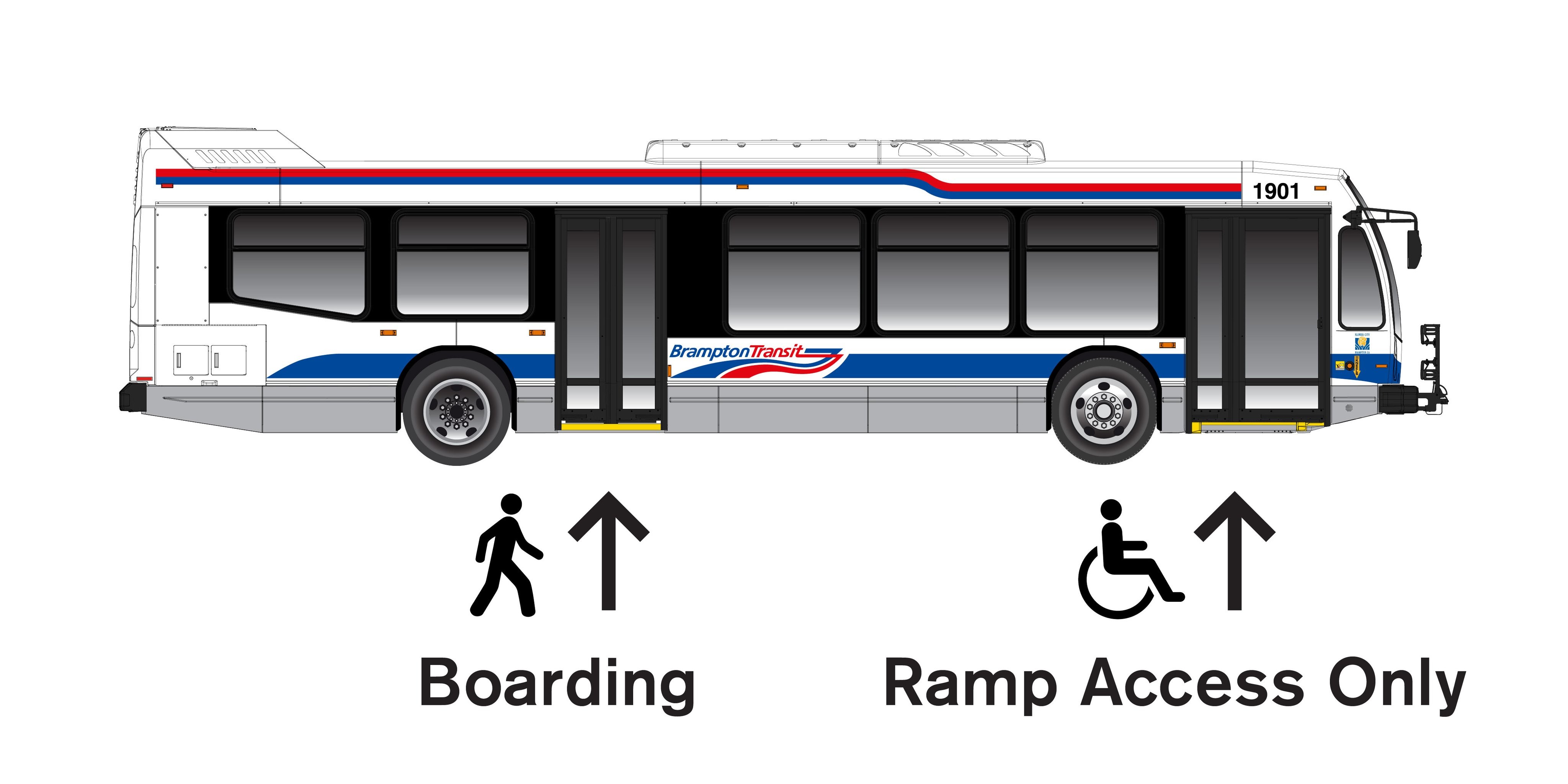 To further improve customer safety, buses will be limited to half their seating capacity. In practice, this will see seats taped off to discourage the public sitting near one another. In order to make up its capacity, the city will attempt to deploy additional buses directly behind full vehicles to pick up those riders left at stops because of the reduced capacity.
"We are committed to ensuring Brampton is a Healthy and Safe City during this extraordinary time, and as such we are implementing free fare, rear boarding and half capacity buses," Mayor Patrick Brown said. "Brampton Transit is a critical service that helps many residents access necessities, and we are dedicated to its accessibility. Together with our stakeholders, we are committed to minimizing the impact of COVID-19."
As of Friday there were 28 confirmed cases of COVID-19 in Peel. In Ontario, 318 cases have been confirmed, with five of those having been resolved and two of those infected individuals now deceased.
Brampton's transit announcement came a day after Mississauga's MiWay bus service introduced similar measures, including free transit. Around the country, waiving fares to keep passengers separate from operators has become increasingly common, with Halifax, Hamilton and Guelph also introducing the same measures.
In the long-run, this will have significant ramifications for both cities. In recent years, Brampton has experienced some of the highest ridership growth in North America as it has expanded its service. In Peel, like many cities, transit is relied upon by key workers to navigate the city, including many who remain employed at the grocery stores, hospitals and pharmacies that remain open around Ontario.
Just a month ago, officials at Brampton city hall were debating over pennies when the 2020 budget was being decided on. In February, staff wrote Mayor Patrick Brown the budget of his dreams, complete with a tax freeze. But now it remains unclear, with no additional revenue coming from the property tax base, the major source of money for the municipality, how the transit agency will make up for the loss of revenue due to free ridership.
BT and MiWay both draw significant funding from the fare box. In 2018, 47 percent of MiWay and 51 percent of BT's operating costs were covered by two revenue streams: advertising and riders. Passengers paying to take the bus fund a significant share of costs.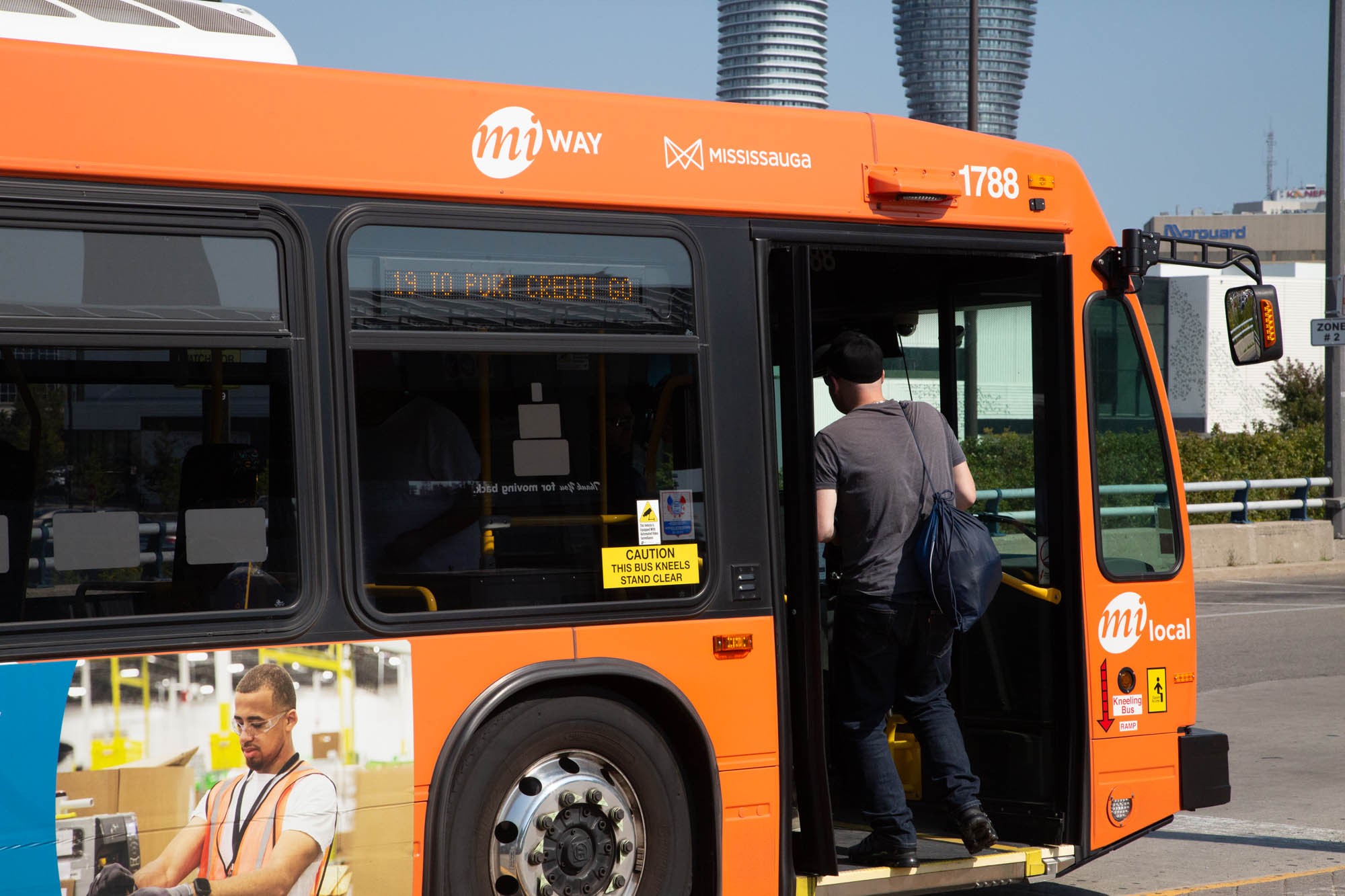 MiWay in Mississauga announced earlier in the week that fares would not be charged during the COVID-19 threat
Where Peel is unique in many ways, the impact on transit is being felt across the country. Agencies around Ontario, Canada and North America as a whole are reeling from plummeting ridership caused by social distancing and working from home designed to limit the spread of COVID-19.
In San Francisco, Bay Area Rapid Transit (BART) reported a 70 percent drop in ridership on Monday, March 16, with the service predicting a loss of $37 million in one month alone. Metropolitan Transportation Authority (MTA) in New York is down 60 percent on subway riders, projecting a loss of $4 billion by the end of 2020.
Immediate ridership data like this is not currently available in Canada, but the impact is assumed to be similar. Transit operators around the country are preparing to ask for a significant bailout to help support their rising cost-gap.
"For many transit agencies, there could be definite problems with having cash crunches as they're meeting their payroll and their benefits and all their overhead, and maintaining their vehicles," said Marco D'Angelo, president of the Canadian Urban Transit Association (CUTA), said according to the Globe and Mail.
Since the beginning of the pandemic, MiWay has seen its ridership drop by 60 percent, a pattern that could see the transit service lose $14 million by July.
Transit providers like BT will see their expenses remain similar to pre-pandemic levels even as revenues plummet. Despite running a reduced service and implementing a variety of protections, staff numbers and salaries remain the same — perhaps with a reduction in overtime.
"We are having reduced service, but none of my members are going to be laid off," Frank Vani, president of Amalgamated Transit Union (1573) in Brampton, told The Pointer on Friday. "They're still going to be actively working. Whether they're cleaning the buses, making sure the buses are properly disinfected or out on the road to back up other routes that need help with volume, there won't be anybody not working."
"Everybody will be pulling together to make sure that the public gets to their destination in a timely manner," he added.
On Thursday, Gary Kent, Commissioner of Corporate Services and CFO at the City of Mississauga, told councillors at an emergency meeting that COVID-19 would result in some financial hardship for the city. He said extensive aid would have to come from higher levels of government, with recovery not possible overnight. Mississauga has also deferred property tax payments until the summer, a move Brampton has not yet made.
"We are aware of concerns about the ongoing operational costs for local providers of currently under-utilized public transit services," David Taylor, a spokesperson for Infrastructure Canada, told The Pointer. "We recognize the important role that public transit continues to play in moving Canadians during this time, including getting health professionals, first responders, grocery store workers and others to their places of work.
"While transit operating costs are not eligible expenses under Infrastructure Canada's programs, Minister McKenna has begun contacting her provincial and territorial counterparts to discuss their public infrastructure needs and priorities in this unprecedented crisis," he added.
In the short-term, BT and MiWay will continue to serve the cities of Brampton and Mississauga on reduced schedules as services attempt to adapt to conditions no budget process could have predicted. In the long run, it remains to be seen if other levels of government will step in to help mitigate the impacts and costs associated with the decisions public health officials are strongly recommending.
---
Email: [email protected]
Twitter: @isaaccallan
Tel: 647-561-4879
Submit a correction about this story