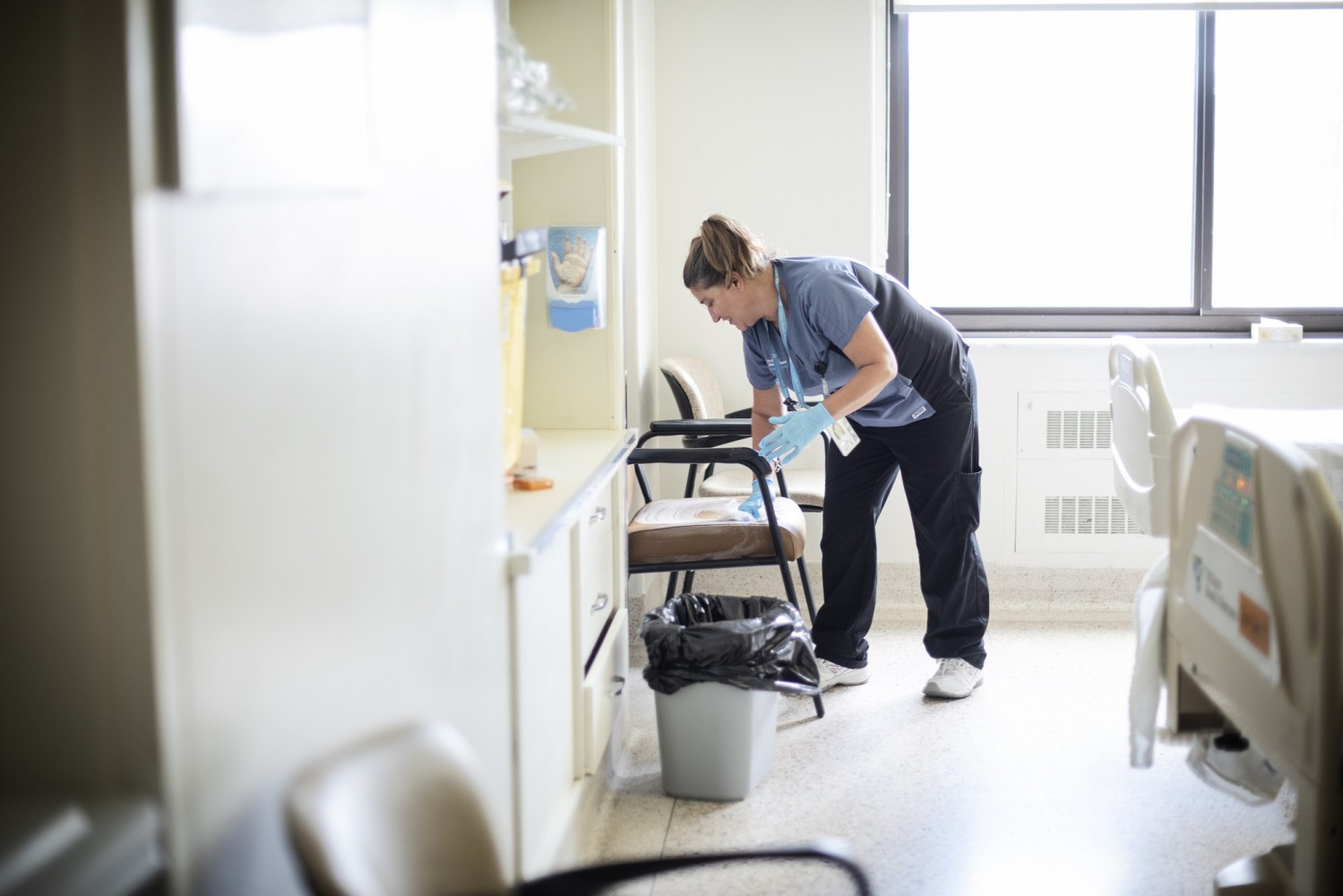 Photo from Trillium Health Partners
Update: Three new COVID-19 cases reported in Peel Thursday bringing total to 26; second presumptive death confirmed in Ontario
On Thursday morning, three new cases of COVID-19 were confirmed in Peel by the Ontario Ministry of Health. The infected include three women in their 50s, two of whom returned from cruises while another recently travelled to Manila in the Philippines. There have now been a total of 26 cases confirmed in the region.
The provincial number of cases has risen to 257 with 43 new cases Thursday. A second presumptive death from the virus has been reported in Halton region. The man, in his 50s, had an underlying heart condition and was treated in Oakville and Milton.
Following the province's lead, the Region of Peel declared an emergency on Thursday to help protect the health and safety of residents, with the support of Interim Medical Officer of Health, Dr. Lawrence Loh.
"Declaring an Emergency is an important step in slowing the spread of COVID-19 and protecting the residents, businesses and employees in Peel. We're working with Caledon, Brampton and Mississauga to ensure we are all protected during this time," said Regional Chair Nando Iannicca. "We are thankful to the Province of Ontario and the Canadian government for their commitments to protect every resident from the impacts COVID-19 is having on our communities."
Yesterday, Brampton announced the creation of a Seniors Support Task Force, which will coordinate access to information and resources for seniors living in the city. The group will work with city staff and emergency operations to address the unique circumstances faced by elderly people.
"This new task force will ensure we are taking care of Brampton's seniors by assisting with grocery shopping and medication pickups. Together with our stakeholders, we are committed to minimizing the impact of COVID-19 in Brampton," stated Mayor Patrick Brown in a press release Wednesday.
On Thursday, Premier Doug Ford told the media, at a press conference, that the validity period of driving products, services and health cards is being extended to reduce the need for in-person visits to ServiceOntario, International Registration Plan offices and DriveTest centres. People with expiring and expired health cards will continue to have access to health services.
"We have a responsibility to Ontarians to ensure that we take every possible step to enable social distancing and stop the spread of COVID-19," said Minister of Health Christine Elliott. "By implementing these additional measures, Ontarians can avoid putting themselves at risk and will continue to have access to the services that they need, when they need them."
Ontario courts and tribunals are also limiting in-person proceedings. Instead, to hear important matters remotely, audio and video conferencing will be used to avoid service disruption. Non-urgent matters are being deferred until further notice to prioritize criminal and child protection cases. For the Local Planning Appeal Tribunal, Landlord and Tenant Board and Human Rights Tribunal of Ontario, all in-person proceedings are postponed, to be rescheduled at a later date. Front-line counter services are also closed.
Submit a correction about this story