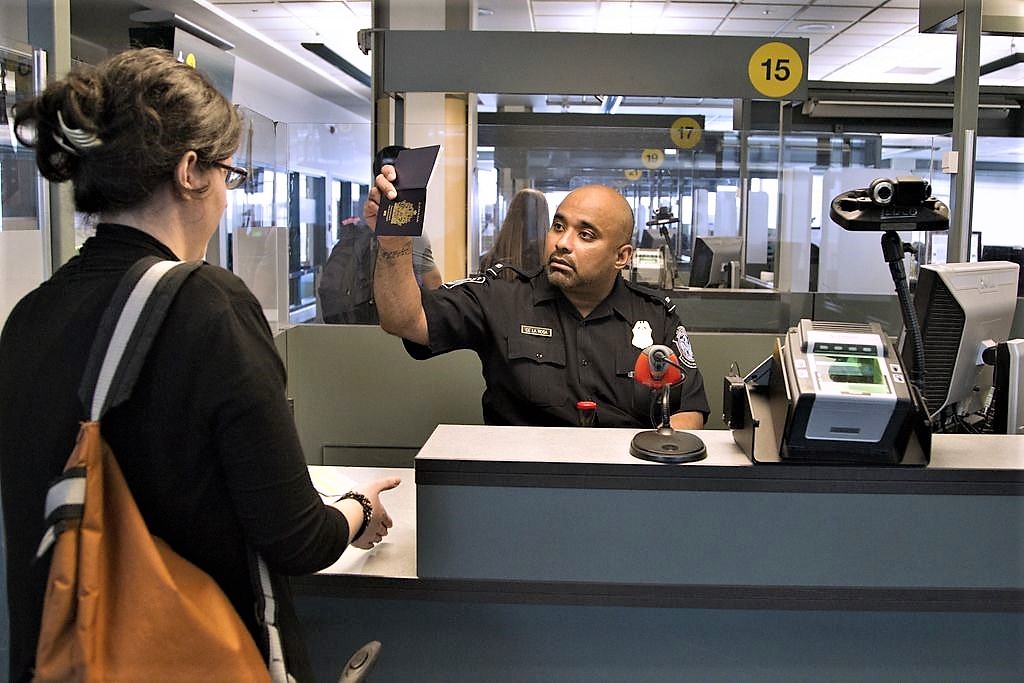 Photos and graphics from Pinterest/Government of Canada
Sweeping federal border restrictions for COVID-19 creating anxiety for immigration applicants
Lawyers and advocates have many unanswered questions on the status of foreign nationals uncertain about their futures in Canada following the announcement by the federal government of emergency border restrictions for containing the spread of COVID-19.
New restrictions were made public by Prime Minister Justin Trudeau during a press conference Wednesday when it was announced Canada will close its border with the U.S. and restrict all non-essential travel, save for trade. It's the latest in a series of unprecedented border security measures which began at the start of the week, aimed at reducing the rate of infection by the coronavirus. On Tuesday, Trudeau announced the federal government was banning foreign nationals, some scheduled to return this week, from the country.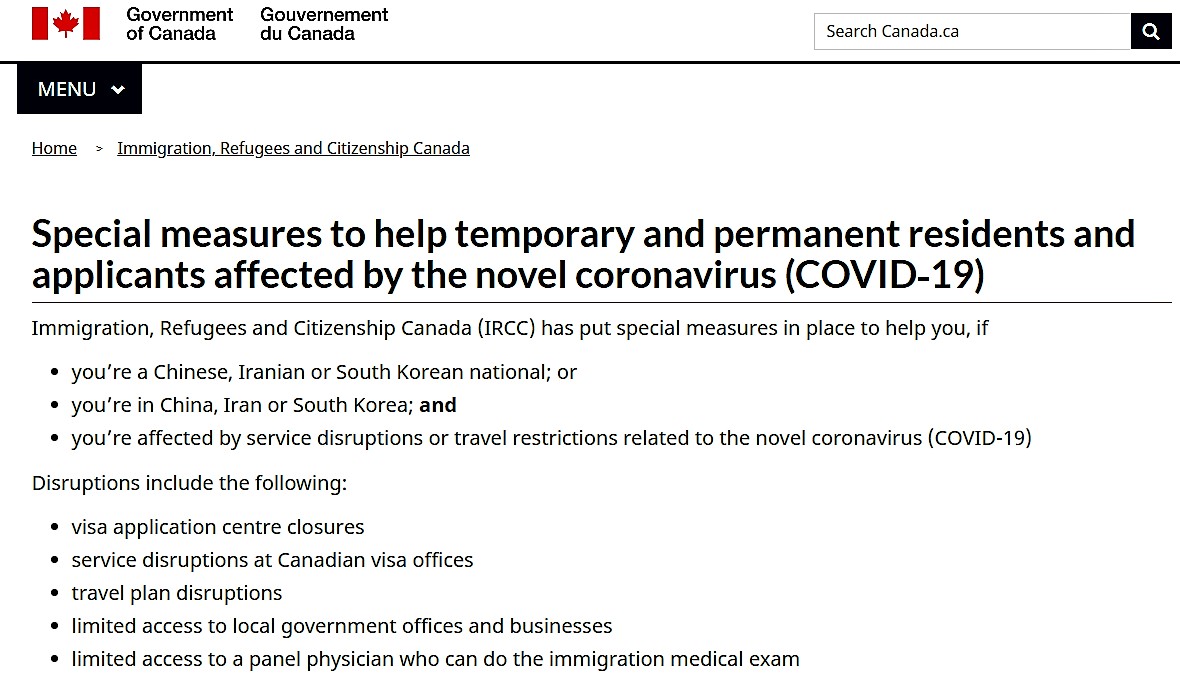 In response to the stricter measures, Immigration Refugees and Citizenship Canada (IRCC) has announced it is cancelling all in-person appointments until mid-April, which includes those for refugee claims and permanent residency applications. The federal agency has also extended deadlines for biometrics scans (which are needed for applicants who require special verification and identification) and other application requirements.
For those with a landing appointment already booked, it will be carried out via telephone instead of in-person. To protect against fraud and track applicants with special circumstances, the biometrics deadline has been extended to 90 days. For temporary or permanent resident applicants outside Canada, student and work visas will not be refused if those impacted cannot produce police certificates or complete medical examinations as a result of COVID-19 delays, information that will be required at a later date.
The Immigration and Refugee Board of Canada (IRB) has closed its front offices, meaning in-person correspondence and hand delivery of applications are no longer being accepted. The IRB makes critical decisions on the thousands of claimants seeking refugee protection in Canada. Correspondence received through mail, fax, email or e-post for the Refugee Protection, Refugee Appeal and Immigration Appeal Divisions will be actioned before hearings resume.
Canada Border Services Agency (CBSA) has suspended all deportations, or removals from the country, for the time being, said an agency spokesperson.
"Clients who currently have removals scheduled should expect to hear from the CBSA in the coming days to confirm cancellation of removal and be advised of next steps," said the spokesperson, who added deportations ordered for serious crimes are under consideration on a case-by-case basis.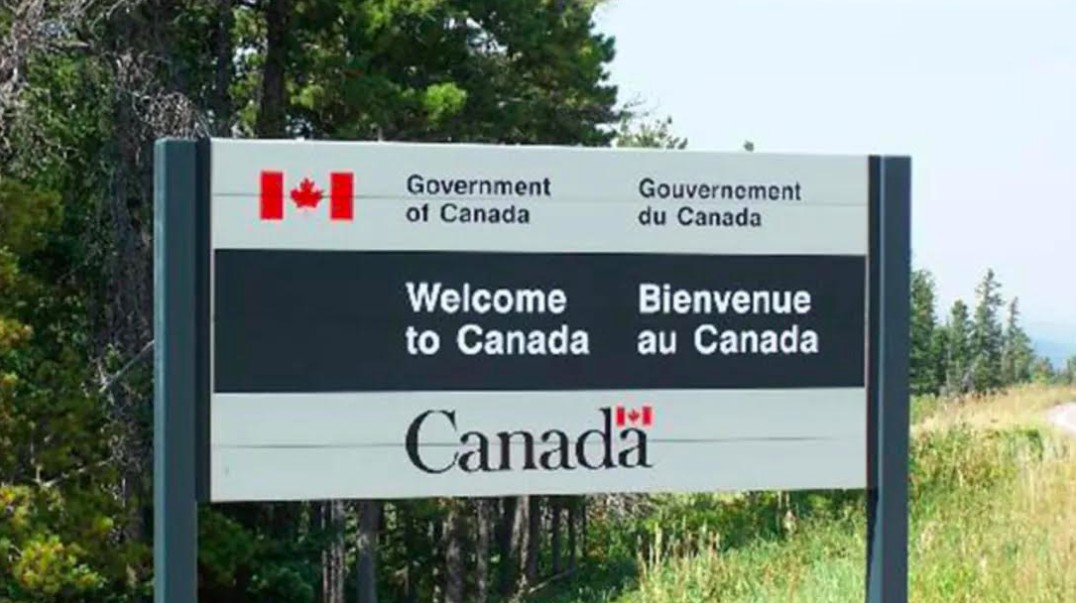 But the public safety measures have had the effect of creating massive uncertainty for refugees, immigration applicants, as well as temporary workers and international students all unsure of their status following the new restrictions.
Lawyer Jenny Rokhline has tried to find some answers for her clients, which include individuals facing deportation as well as families living in Canada and hoping to sponsor loved ones for permanent residency. Nearly everything about those cases is now up in the air, says Rokhline.
"It's so confusing, I'm not sure anyone knows what's going on," said Rokhline of Legally Canadian, located in Mississauga, which specializes in immigration cases. "There's so much information being provided, but no clear guidance. What am I supposed to tell my clients?"
Rohkline says she has one client living in Peel Region seeking to sponsor a family member, who had been approved residency by IRCC and had been scheduled to arrive in Canada this week. With the ban on foreign nationals now in place, Rokhline is concerned that the limited window to claim residency may have passed.
"We hope [IRCC] will be flexible about extending the travel window until after the pandemic is over, but we have been given no confirmation that will happen yet," she said.
The restrictions provide Canadian permanent residents the chance to get home before the borders are shut. For foreign nationals living, working and studying in Canada who were out of the country at the time of measures being enacted, there's no guarantee they will be allowed back in, leaving families separated and unsure when they will be reunited.
Lawyers, academics and migrant advocates are demanding the federal government immediately allow international students and temporary foreign workers with ties to Canada to re-enter the country.
"These are people who do not have permanent residence, but have been living, working and studying in Canada (often with families) for months or years," said University of Toronto human rights law professor Audrey Macklin, who wants the government to create an immediate travel exception.
The IRCC referred questions on whether a travel exemption is coming for non-permanent residents to the CBSA, which has not yet provided a response to The Pointer.
---
Email: [email protected]
Twitter: @RG_Reporter
Submit a correction about this story