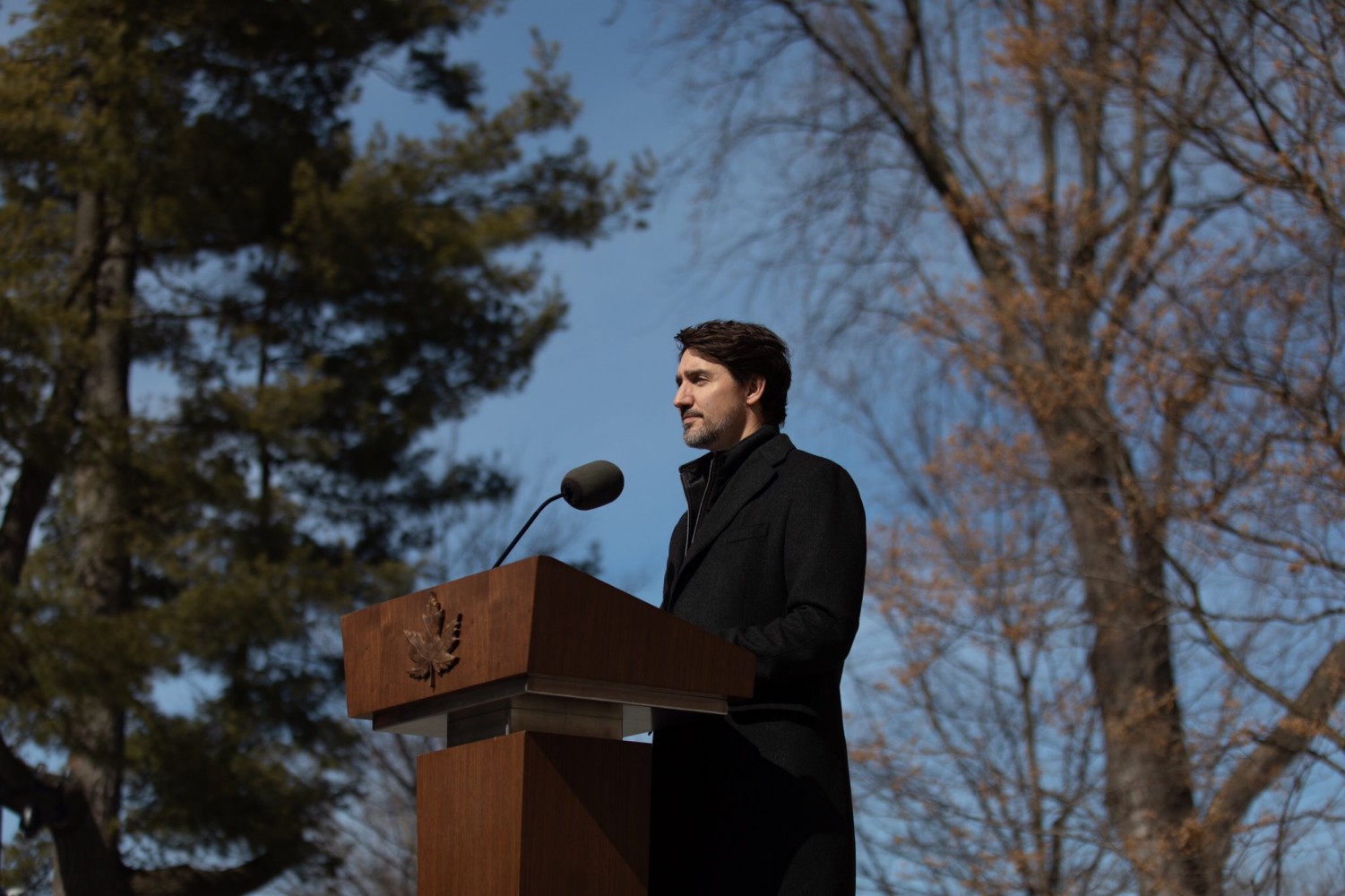 Photo from Twitter/Justin Trudeau
Update: Two new COVID-19 cases confirmed in Peel as Trudeau announces $82-billion aid package and Canada, U.S. close border to non-essential travel
The Ontario Ministry of Health confirmed two new cases of the coronavirus in Peel, both of whom are self-isolating and include a man in his 20s who travelled to Europe and a woman in her 60s who came into close contact with an infected person. The number of cases in the province sits at 212 as of Wednesday morning, an increase of 23 cases since yesterday. There are now 23 confirmed cases in Peel.
Today, Prime Minister Justin Trudedau announced a $82 billion emergency response plan, including direct support, tax deferrals and wage subsidies, to help Canadians weather uncertain economic times amidst shutdowns from the COVID-19 pandemic.
The aid package includes $27 billion in direct support and $55 billion to help businesses stay afloat during the COVID-19 pandemic. Trudeau's announcement will help Canadians cover basic necessities like rent and groceries, businesses keep staff on payroll and cover expenses and keep the economy stable.
In addition to the prime minister's emergency aid announcement, the federal government has reached an agreement with the United States to halt recreational travel in both directions across the border. This will not affect trade between the bordering nations, so that supply chains remain open, Trudeau said.
On Thursday, the provincial government is set to hold a special emergency session at Queen's Park, during which it will introduce legislation on the COVID-19 crisis. Debate and voting are anticipated to happen fast, to keep social distancing measures enforced.
The federal government's aid package includes:
Emergency Care Benefit: $900 every two weeks for up to 15 weeks will provide workers, including those who are self-employed, quarantined or sick but do not qualify for employment insurance (EI) benefits. Workers caring for a family member who is ill or children home due to school closures are also eligible.

Emergency Support Benefit: Up to $5 billion will support workers ineligible for EI who are facing unemployment or reduced hours.

Canada Child Benefit: $2 billion will help more than 3.5 million families with children who require additional support will see payment amounts increase by $300 per child.

Student Loans: Six-month, interest-free moratorium on repayment.

Reaching Home Initiative: $157.5 million will support people experiencing homelessness during the COVID-19 outbreak, including the purchase of beds.

Tax Deadline: Extended to June 1, payments for which aren't due until after Aug. 31.
Submit a correction about this story