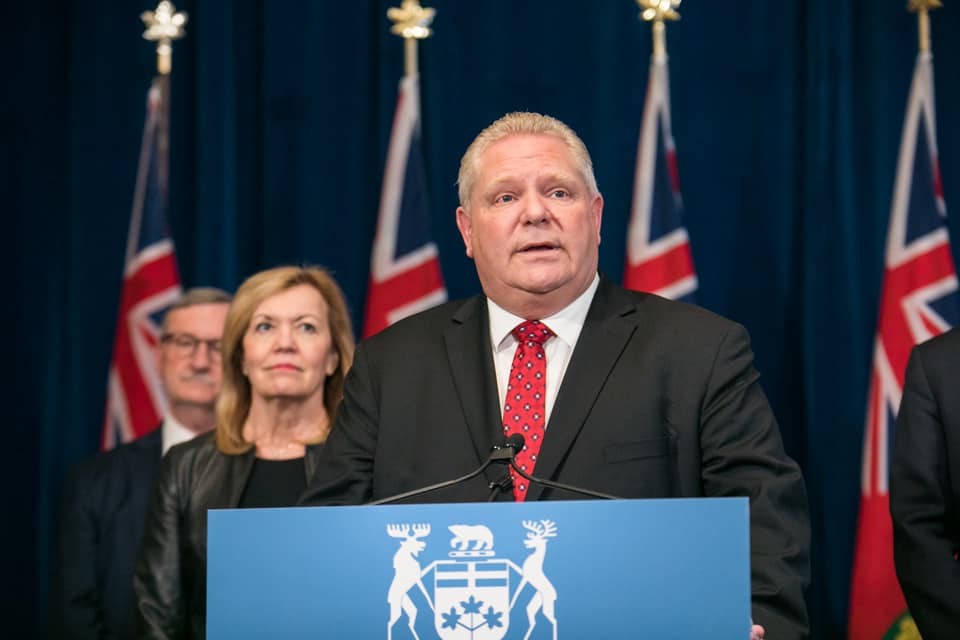 Photos from Peel Regional Police/Doug Ford
Update: No new cases of COVID-19 confirmed in Peel in last 24 hours; number of new Ontario cases drops as Ford declares state of emergency
In the past 24 hours, there have been no new cases of COVID-19 confirmed in Peel. In Ontario, there have been eight new cases, five of which are in Hamilton, two in Middlesex London and one in York, while the province is reporting its first presumptive death: a 77-year-old man in Muskoka.
The morning tally of new cases released by the Ministry of Health Tuesday shows a dramatic drop compared to the last six days, with only eight new infected individuals, compared with 42 new cases Sunday and 32 new cases Monday. But Tuesday's number could change as reporting from public health units across Ontario continues throughout the day.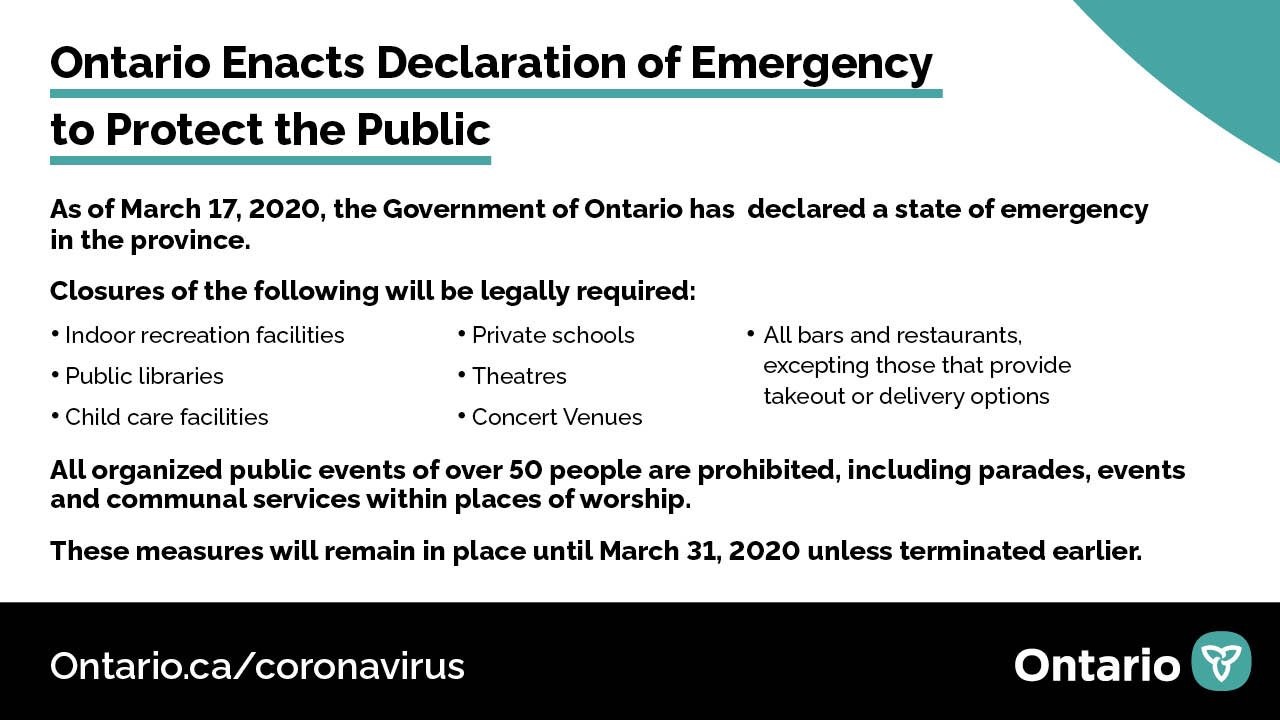 On Tuesday morning, Premier Doug Ford declared a state of emergency in Ontario, announcing mandated closures of libraries, private schools, licensed child care centres, bars and restaurants (minus those offering takeout and delivery), theatres, cinemas and concert venues in a province-wide shutdown.
Prime Minister Justin Trudeau, who is in a 14-day period of self-isolation after his wife Sophie Grégoire Trudeau tested positive for COVID-19, spoke from his home in Ottawa Tuesday morning. He said, beginning Wednesday, "anything with a door will be closed," including parks, historic sites and borders. "Right now we must all work together. The bottom line in this, all of us can make choices to help the people around us." A major economic announcement is expected from the federal government Wednesday.
Police agencies across Ontario are also taking actions to limit the spread of COVID-19. Peel Regional Police stated that starting today a number of programs are being postponed or suspended including: criminal record checks, freedom of information requests, information and training sessions for potential applicants, community presentations and visits to the Children's Safety Village.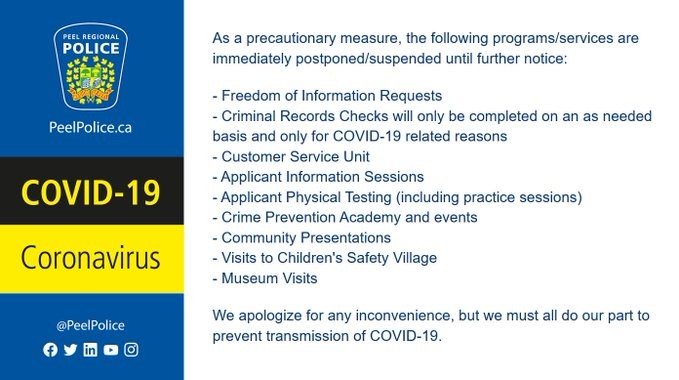 "We apologize for the inconvenience, but we must all do our part to prevent transmission of COVID-19," reads a release from Peel police.
Another announcement came Monday evening when the Minister of the Attorney General spokesperson Jesse Robichaud confirmed that no new eviction orders will be issued until further notice.
---
Here's what the province is saying:
Today, Premier Doug Ford and Christine Elliott, Deputy Premier and Minister of Health, issued the following statement about ongoing and extensive efforts to prevent the spread of COVID-19:
"Since we first learned of COVID-19, Ontario has actively monitored the developing situation and has acted decisively to contain the spread of this new virus to protect the health and well-being of all Ontarians.
Given the latest developments both internationally and here at home, including growing evidence of community spread, the province is taking further action to help prevent the spread of COVID-19. Based on advice from Ontario's Chief Medical Officer of Health, Dr. David Williams, Ontario is responding to the evolving situation by moving forward with new measures to help contain the virus, including the recommended closure of all recreational programs and libraries, private schools, daycares, churches and other faith settings, as well as bars and restaurants, except those that may only offer takeout or delivery. These closures would be in line with the updated guidance to avoid large gatherings of over 50 people.
We recognize that these measures will significantly impact the lives of many Ontarians. However, as the number of cases in Ontario continues to grow, we must heed the advice of our public health experts and take decisive action to protect the health and safety of the public, our government's top priority.
As this situation continues to evolve, we are prepared to continue to respond quickly and effectively to any scenario to keep Ontarians safe."
Submit a correction about this story