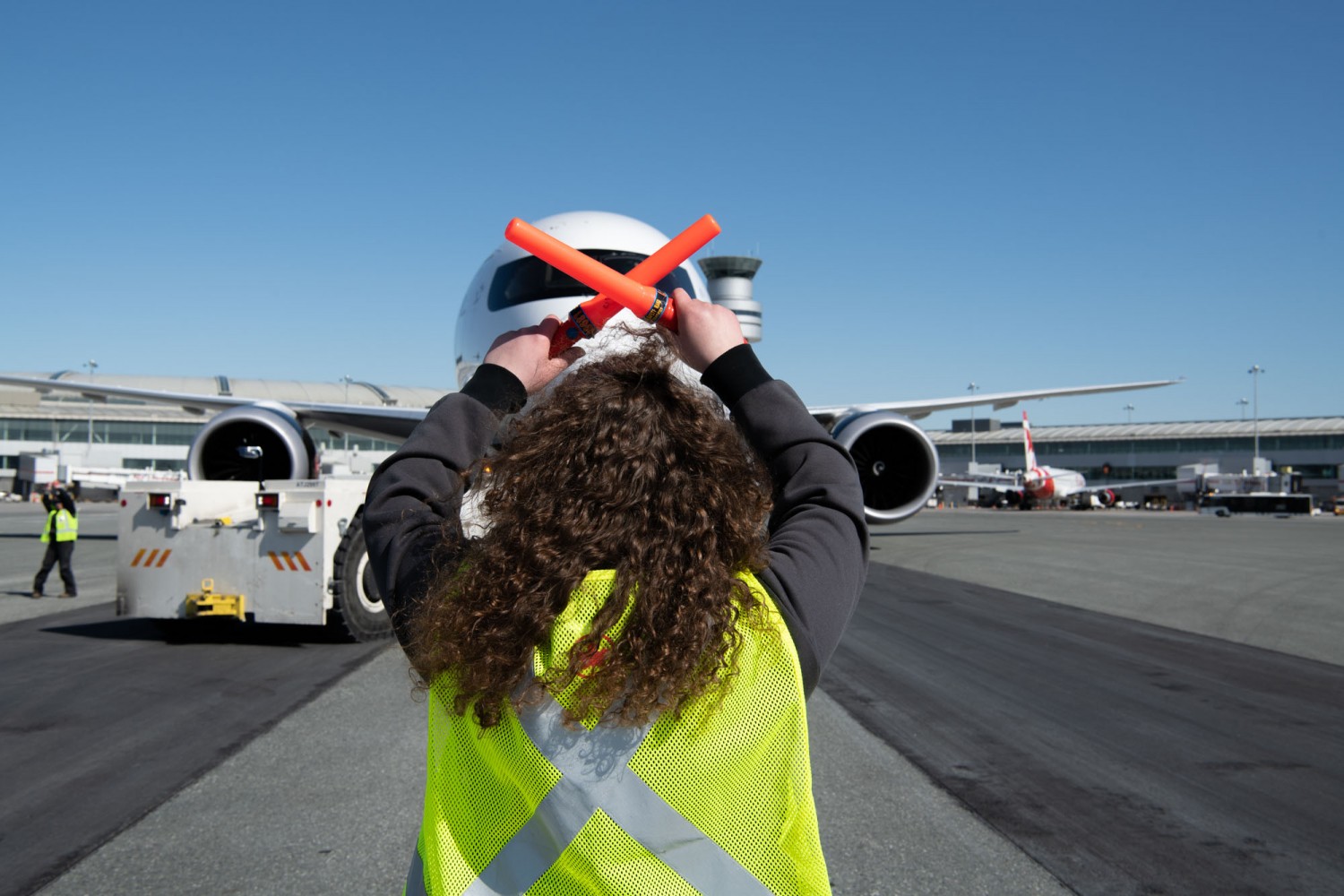 Photos from Joel Wittnebel/Twitter/Air Canada
Numerous flights in and out of Pearson airport carried passengers now infected with COVID-19
With flights still coming in and out of Toronto Pearson International Airport, Canada's major airlines are taking measures to keep the public informed, amidst the outbreak of COVID-19, about which flights infected passengers flew on, ongoing cancellations, travel notices and preventative measures to stop the spread of disease.
Simultaneously, airlines are reeling from a drop in traffic and a decline in revenue as a result of the outbreak and travel restrictions and are set to make tough financial decisions moving forward.
In a Tuesday press release, the International Air Transport Association (IATA) made three recommendations to governments worldwide to address the liquidity crisis — a financial situation that occurs when liquid assets, cash or assets that can be converted to cash, dry up. IATA says governments can avoid an "industry calamity" through direct financial support for carriers, loans and tax relief.
A reduction in passenger operations also means the removal of significant cargo capacity, which is necessary to keep supply chains going, including the delivery of medicines and medical equipment. As airlines adjust to market changes, IATA is asking for governments to review the "80-20 use-it-or-lose-it rule," an obligation for carriers to use their flying slots 80 percent of the time or risk losing them in the next season. On March 5, IATA estimated industry revenues could take a hit to the tune of $113 billion, a figure which could grow significantly with the rapidly changing circumstances of COVID-19.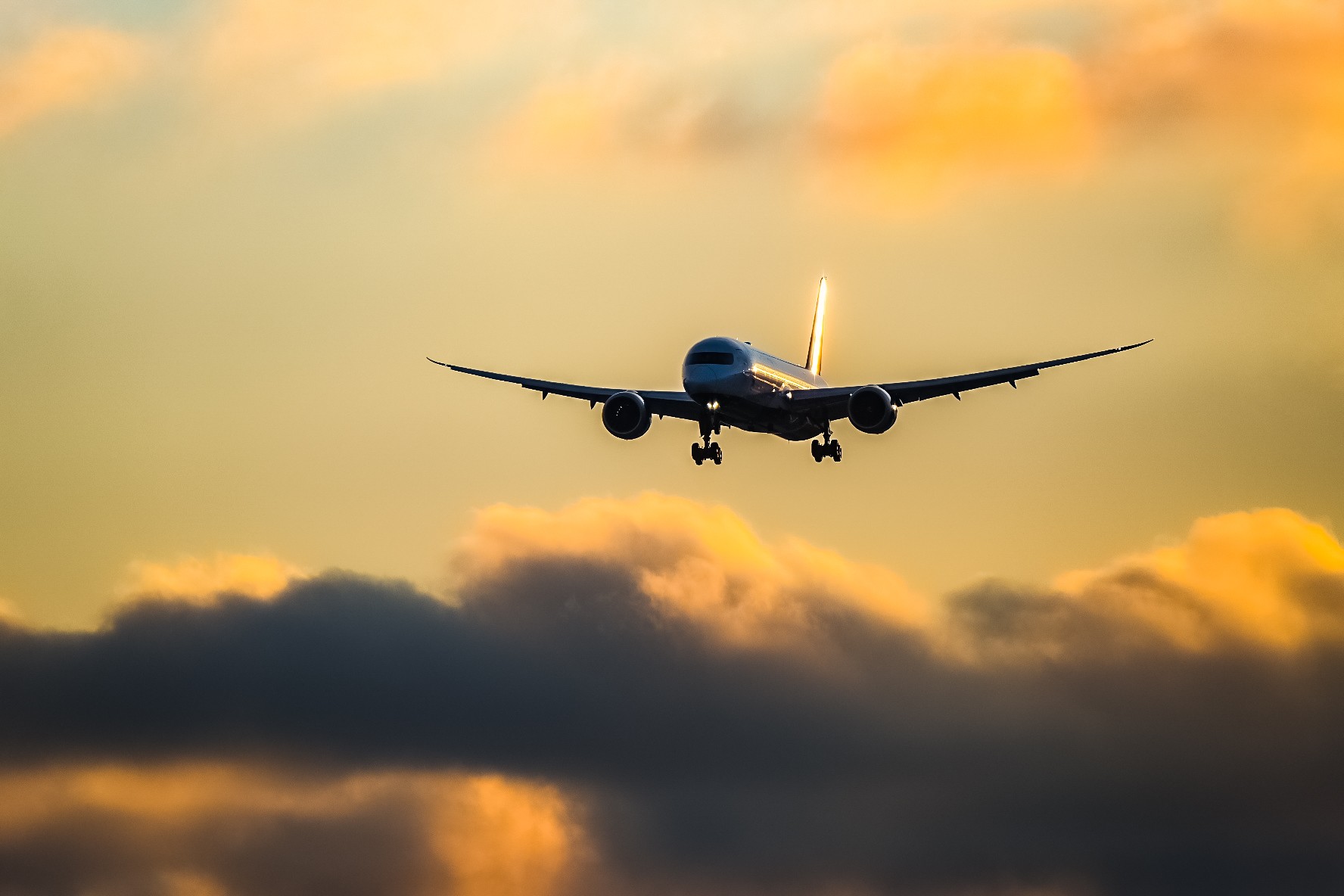 IATA estimates industry revenues could take a $113 billion hit due to the global COVID-19 pandemic
"In normal times, airlines transport about 35% of global trade," stated Brian Pearce, IATA's chief economist, in the Tuesday press release. "And every job in air transport supports another 24 in the travel and tourism value chain—nearly 70 million jobs. Prioritizing air transport—helping airlines financially survive through these dark times—will position the world for the eventual recovery."
According to a Monday press release, Air Canada is withdrawing its 2020 and 2021 financial guidance (statistical information that helps companies project future performance), while it has a current liquidity level of $7.3 billion and capacity reduction of 50 percent in the second quarter versus the prior year's quarter.
"COVID-19 presents the global airline industry with unprecedented challenges, compounded by uncertainty as to the extent of its effects," said Calin Rovinescu, president and CEO of Air Canada. "Most importantly for business continuity, [...] [our airline] has the necessary financial resources, including a solid balance sheet, record liquidity levels, higher debt ratings based on a low leverage ratio, and a significant pension plan surplus."
Passenger airlines are also taking steps to keep travellers informed of disruptions and cancellations as a result of efforts being taken to limit the spread of COVID-19, including Canada's plan, to begin Wednesday, to close its borders to all foreign travellers, save for U.S. citizens.
Air Canada has created a page on its website called "COVID-19 Updates" where it lists useful resources from the Centers for Disease Control and Prevention, World Health Organization, Government of Canada and International Air Transport Association regarding the coronavirus. There is also information pertaining to bookings, route suspensions, preventative measures, government-imposed entry requirements.
Air Transat has a special page titled "coronavirus" dedicated to information on COVID-19, including customer service, bookings, aircrafts, notices to travellers and details on trips booked before March 4, 2020. The page was updated Tuesday with the latest flight cancellations.
Meanwhile, WestJet has released seating details regarding passengers who recently tested positive for COVID-19, including impacted dates and flight numbers, in an effort to provide the public with information.
These flights include a number in and out of Toronto.
WestJet Flight 665, March 12 (YYZ-YYC): Guests seated in rows 19-27 are considered close contacts and may be at risk of exposure. WestJet states other guests of WS665 are not required to self-isolate but should self-monitor for 14 days after arrival as a precaution.

WestJet Flight 1201, March 12 (LGA-YYZ): Guests seated in rows 3-9 of WestJet Flight 1201, returning to Toronto Pearson Airport from LaGuardia Airport (LGA) are directed to self-isolate and to contact Telehealth at 1-866-797-0000, their primary care provider, or their local public health unit if they are concerned that they may have been exposed to, or are experiencing symptoms of COVID-19.

WestJet Flight 1157, March 11 (SJU-YYZ): Guests potential affected include those who were seated in rows 2-6 of WestJet flight 1157 returning to Toronto Pearson Airport from Luis Muñoz Marín International Airport (SJU).

WestJet Flight 1199, Feb. 28 (PHX-YYZ): WestJet was advised on March 5 by the Public Health Agency of Canada that two guests who flew from Phoenix to Toronto on February 28 on WestJet flight 1199 have tested positive for COVID-19. Peel Public Health's investigation has determined that the two cases may have been able to pass the virus to others during their return. Guests who were seated in rows 18-22 of WestJet flight 1199, returning to Toronto Pearson Airport from the Sky Harbor Airport in Phoenix on February 28, are directed to self-isolate and call Peel Public Health immediately at 905-799-7700 (or at 905-584-2216 if in Caledon). Guests on flight 1199 are also being advised to self-monitor for signs of cough, fever or respiratory issues and call Peel Public Health if symptoms arise within the next 14 days.

WestJet Flight 4, March 11 (LGW-YYZ): Guests potentially impacted include those who were seated in rows 10-16 of WestJet flight 4, returning to Toronto Pearson Airport from London Gatwick (LGW)
On Tuesday morning, the first presumptive COVID-19 death was reported by the province: a 77-year-old man in Muskoka, Ontario, who came into close contact with another infected person. It wasn't known he was positive for the disease until after his passing. The man's death would be Canada's fifth, the first four of which were residents of a care home in North Vancouver, British Columbia.
Premier Doug Ford also declared a state of emergency, announcing mandated closures of libraries, private schools, licensed child care centres, bars and restaurants (minus those offering takeout and delivery), theatres, cinemas and concert venues in a province-wide shutdown.
In the past 24 hours, there have been no new cases of COVID-19 confirmed in Peel. In Ontario, there have been eight new cases, five of which are in Hamilton, two in Middlesex London and one in York. A morning update released by the Ministry of Health Tuesday shows a significant drop in new cases reported in Ontario in comparison to the six days previous, with only eight new infected individuals, compared with 42 new cases Sunday and 32 new cases Monday. But Tuesday's number could change as reporting from public health units across Ontario continues throughout the day.
Submit a correction about this story