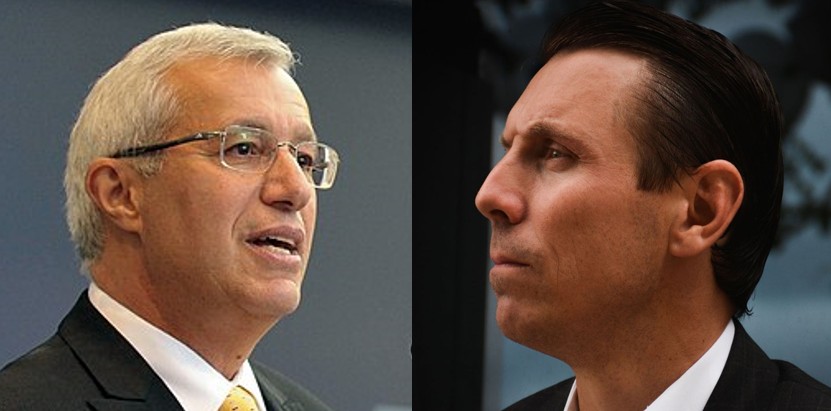 Photos from The Pointer files
Patrick Brown publicly apologizes to Vic Fedeli, settles $8M defamation lawsuit
On Friday, Patrick Brown resolved a lawsuit against him filed by Vic Fedeli, Ontario's minister of economic development, over statements made in an explosive 2018 memoir, penned by the Brampton mayor shortly before he took office.
The book, Takedown: The Attempted Political Assassination of Patrick Brown, includes passages that describe allegations against Fedeli that Brown claimed had been brought forward by a female party staffer while he was the PC leader.
"As I noted in Takedown, I did not believe that allegation to be in keeping with Vic Fedeli's character," Brown writes in his formal apology. "In publishing Takedown and in statements I made thereafter about this allegation, I did not, and did not intend to suggest or imply that Vic Fedeli had in fact engaged in any such conduct or that he had in fact acted in any way inappropriately."
"To Vic Fedeli and his family: I regret if anyone understood me to be saying the opposite and I apologize for any misunderstanding."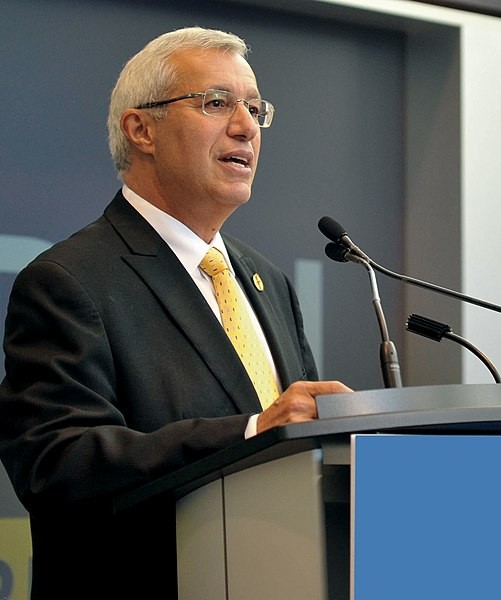 Vic Fedeli, Ontario's minister of economic development, job creation and trade.
Brown's full public apology, part of the settlement in the $8 million-dollar defamation lawsuit filed by Fedeli, can be read under the "press" section of Optimum Publishing International's website, the publisher of his exposé.
The mayor's tell-all memoir details his last days as leader of Ontario's now governing Progressive Conservative party. In Fedeli's lawsuit, he demanded Brown and the publisher retract statements made in the book and apologize.
At the time of the book's publication, Fedeli was Ontario's finance minister. He is now minister of economic development, job creation and trade.
Brown's memoir chronicles his fall from provincial politics. After a report by CTV detailing allegations of sexual misconduct by Brown involving two young women, his future with the party quickly crumbled. Brown has steadfastly denied the allegations and filed his own $8 million-dollar defamation lawsuit against CTV. The broadcaster has filed a statement of defence.
After the story was reported, Brown resigned from his position as leader of the PCs. In April 2018, he filed his defamation lawsuit, arguing the network "falsely and maliciously" broadcast a story that ended his tenure at the helm of the party. His lawyer, Howard Winkler, told Global News the reporting was "the most egregious in Canadian history. It is unlikely that the harm done by CTV will ever be fully repaired." The Pointer reached out to CTV to learn about any updates to the case and if it is still ongoing but did not receive a response ahead of publication.
In February 2019, Fedeli filed a statement of claim against Brown and his book's publisher. "The respective defendants have maliciously defamed Fedeli, making and wisely publicizing a series of allegations and timed to cause maximum damage to his reputation," the document states. Brown was served with the lawsuit during a Black History Month event at city hall last year, a day after Fedeli's document was filed.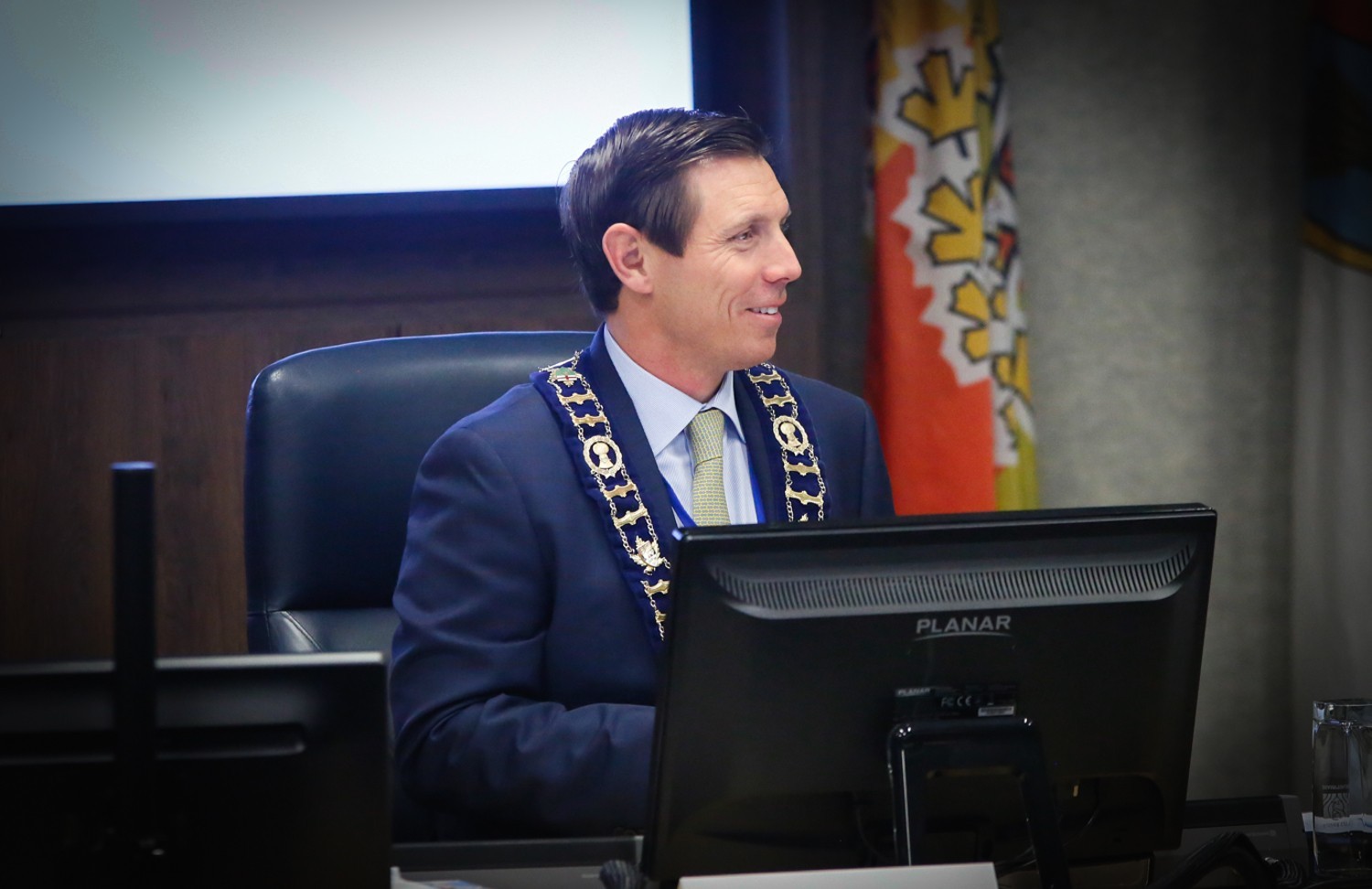 Brampton Mayor Patrick Brown
The statement of apology is considered an end to the matter, according to Brown, who said he will not be making any further comments. Fedeli is also not making any public statements on the matter. Robert Gibson, press secretary for the ministry of economic development, job creation and trade, told The Pointer, Fedeli will not be speaking on the matter. It's unclear if Brown had to pay any monetary settlement as part of the agreement.
What's clear following Brown's apology is that the mayor has made an admission he acted irresponsibly toward a senior PC politician, following reports of his strained relationship with the provincial government.
Brown's memoir has been a sore spot for many senior PC members. After hearing about various allegations in the book, when it was released, Premier Doug Ford said "Patrick Brown has as much credibility as a rock."
There's been widespread concern in Brampton that Brown's book caused irreparable damage with the provincial government.
Since the beginning of 2020, the premier and mayor have met twice. At a January press conference, Ford joined Brown to announce millions of dollars in funding for Peel Regional Police. This came soon after the City of Brampton declared a healthcare emergency and called on the province for help.
During the meeting, the premier said "we will support a hospital in Brampton." Many people mistook this statement as support for building a third hospital in the city, including Brown, who tweeted "The City is encouraged Premier @fordnation publicly committed to a 3rd hospital in #Brampton yesterday."
The premier's press secretary told The Pointer this was not true. "Ford was referring to our government's support to advance the Peel Memorial expansion project through the next phases towards construction," Ivana Yelich said.
Brampton has called on the province to provide it with funding for the Phase-2 expansion of Peel Memorial Health Centre, which does not operate as a full-service hospital. The city's request for an additional 850 beds would make the expansion bigger than its only full-service hospital, Brampton Civic, where 635 in-patient beds are located.
Communication between the two leaders seems to be poor. Brown told The Pointer it is public knowledge he's been pushing for a third hospital in Brampton. "We've been talking about this publicly for a while. We've been talking about how to solve our healthcare crisis. We need Phase 2 of Peel Memorial and a third hospital," Brown said. However, Ford and his PC government have defeated two NDP motions calling for a third hospital in Brampton.
This was a part of the second conversation Brown had with Ford at the end of February. One-on-one dialogue at a restaurant in Brampton was seemingly more intimate and personal. "At the meeting, he seemed sympathetic. Time will tell whether that is reflected in announcements but we've got a very compelling case in Brampton," Brown said at the time.
---
Email: [email protected]
Twitter: @nida_zafar
Tel: 416-890-7643
Submit a correction about this story