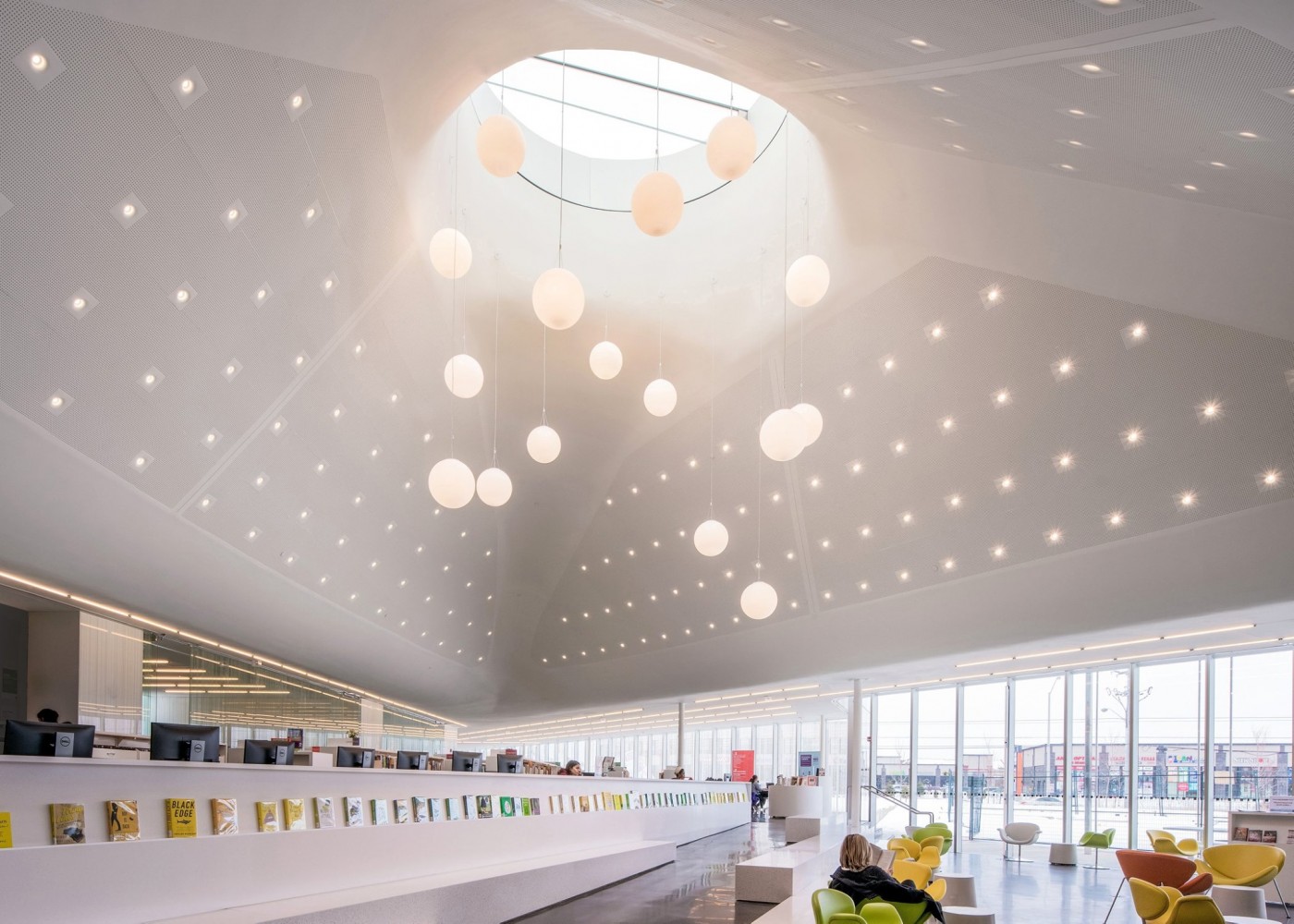 Photos from the City of Brampton
Brampton and Mississauga announce widespread shutdowns amidst COVID-19 threat
At a Friday afternoon press conference, the mayors of Mississauga (Bonnie Crombie) and Caledon (Allan Thompson) joined Brampton Regional Councillor Pat Fortini and the Region of Peel's Medical Officer of Health Dr. Jessica Hopkins and Chief Administrative Officer Nancy Polsinelli to deliver public statements on responses to COVID-19 based on recommendations from Peel Public Health.
The announcements come after four new cases of COVID-19 were reported in Peel on Friday. The total number of cases in Ontario now stands at 79, a significant rise from 42 on Wednesday. Data shows that cases in the province have nearly doubled over the course of two days.
"The City of Brampton is taking the additional steps of closing services and facilities, and postponing events and programming in order to limit the spread of COVID-19," stated Brown in a press release on the city's website. "We encourage residents to follow recommended hygiene practices and forego unnecessary use of Brampton Transit."
"Given the rise of cases of COVID-19 here at home and around the world, we are taking pro-active measures as a City to ensure the health and safety of our residents. Closing all City recreation, library and culture facilities to the public for three weeks is the right decision and is aligned with measures being taken in public schools and in other jurisdictions," Crombie stated in an emailed press release.
"While these are significant steps that may seem alarming, I want to stress that the risk in Peel remains low at this time," stated Dr. Jessica Hopkins in a press release on the region's website. "These measures are preemptive to help protect our population in the wake of the COVID-19 pandemic."
Here's how municipalities are responding to the threat of COVID-19 and what's shutting down.
---
Brampton
Following today's Peel Public Health announcement on additional COVID-19 Precautions to Protect Peel, the City of Brampton has made significant changes to services and programming to help protect the health and wellbeing of our community.
City-Run Events
All City-run events taking place between March 14 and April 5 are cancelled. All community events taking place in City facilities will also be cancelled during this period.
Recreation Programming and March Break Camps
Effective Monday, March 16, March Break programming is cancelled. Additionally, Recreation programming is cancelled from March 16 to April 5. Full refunds will be provided. Please contact [email protected] for more information.
City Facility Closures
To help prevent the spread of COVID-19, all City facilities including City Hall, Recreation and Community Centres, and Brampton Library branches will close from March 16 to April 5 inclusive.
Council Meetings
Effective March 16 to April 5 inclusive, all City Council, Committee and Committee of Adjustment meetings are cancelled.
The Rose Theatre Brampton
Effective March 16 to April 5, 2020, all events scheduled at City of Brampton Performing Arts Venues, including The Rose Theatre in Brampton are cancelled or postponed. Performing Arts venues are closed to the public until April 5, 2020.
For more information, please contact The Rose Theatre Brampton's Box Office during operating hours (Monday to Saturday, 10 AM to 6 PM) at 905 874 2800 ext. 62803 and 62804, or email [email protected]
Critical Services
All critical services, including Fire and Emergency Services, Brampton Transit, Traffic Services, By-Law Enforcement, Road Operations, Security Services, Animal Services and POA Courts will continue to operate as usual to support our community.
To help protect the health of our employees and residents, the City has increased frequency of cleaning and disinfecting hard surfaces and seats in buses, facilities and terminals.
Emergency Operations Centre – City of Brampton Emergency Response Plan Activated
The City of Brampton continues to follow the advice of Peel Public Health. While the City has not declared an official emergency on COVID-19, Brampton's Emergency Management Office has activated the City of Brampton Emergency Response Plan at a Level 2. This decision enables a more rapid response to dedicating specific resources to prevention and containment.
COVID-19 Assessment Centre – Peel Memorial
William Osler Health System has opened a COVID-19 Assessment Centre at Peel Memorial Centre for Integrated Health and Wellness to screen and assess people in our community who are experiencing possible symptoms of COVID-19. The Osler Assessment Centre is not a walk-in clinic. Assessment Centre Hours are from 2 pm to 8 pm, seven days a week. This facility is located in a self-contained area at Peel Memorial and does not impact other patients who are attending the Urgent Care Centre or outpatient services at the site. Osler continues to be a safe place to receive care.
For attendance at City events and programming, individuals are encouraged to follow Peel Public Health's recommended hygiene practices:
• If you have been asked to self-monitor, please follow the advice of your healthcare provider.
• Wash your hands often with soap and water or use an alcohol-based hand sanitizer.
• Avoid touching your eyes, mouth and nose as much as possible.
• Avoid contact with people who are ill and their items.
• Cover your coughs and sneezes with a tissue. If you don't have a tissue, cough or sneeze into your upper sleeve or elbow, not your hands. Wash hands after coughing and sneezing.
• Maintain a healthy lifestyle, including a healthy diet, exercise and enough sleep, to enhance your body's immune system.
• Get a flu shot. You are more likely to contract influenza than COVID-19 and being sick lowers your immunity to other germs.
• If you need to self-isolate, please follow the advice from your healthcare provider.
The most up to date information is available at www.peelregion.ca/coronavirus.

---
Mississauga
With guidance from Peel Public Health and in an abundance of caution for both our residents and staff around the COVID-19 pandemic, the City is Mississauga is responding with the following changes in City operations at this time.
The City of Mississauga will be closing all recreation, library, and cultural facilities starting Saturday, March 14 through to April 5 to the public. This includes the Living Arts Centre, Meadowvale Theatre, Paramount Fine Foods Centre and the Mississauga Seniors' Centre. Programming at these facilities will be cancelled.

City Hall and the Provincial Offences Court remain open.

MiWay continues to provide regular service.
Program and Service Updates
All City of Mississauga programs and activities will be cancelled from March 14 to April 5. This includes March break programs and activities.

The City of Mississauga will be offering full refunds without any administration charge. Please be patient as we work through the process.

The majority of Mississauga sports teams/leagues have suspended all activities. Check in directly with your sports organization for further details.
City Events and Meetings
There are no Council or Committee meetings scheduled next week due to March Break.
City of Mississauga Response Activities
The City's Emergency Operations Centre has been activated and staff are meeting regularly to monitor, develop and implement response measures as the situation evolves.

Increased cleaning and disinfecting of common contact points in City facilities and transit buses. If an infected individual is or was known to be at a City facility, the City would contact Peel Public Health and follow directions on containment.

Wiping down daily with disinfectant, counters and other touch points, washrooms, door handles, elevator buttons, automatic door operator plates, toilet flush handles, faucets, etc. at City facilities.
Public Messages
According to Peel Public Health, the best way to prevent the spread of respiratory viruses such as COVID-19 is to:
Stay home if you are sick.

Avoid close contact with people who are sick.

Cover coughs and sneezes with your sleeve.

Wash your hands with soap and water or with alcohol-based hand rub.

Avoid touching your eyes, nose and mouth with unwashed hands.

Clean frequently touched objects and surfaces.
For the most up-to-date information on the Novel Coronavirus (COVID-19) visit Peel Public Health at peelregion.ca/coronavirus.
Submit a correction about this story