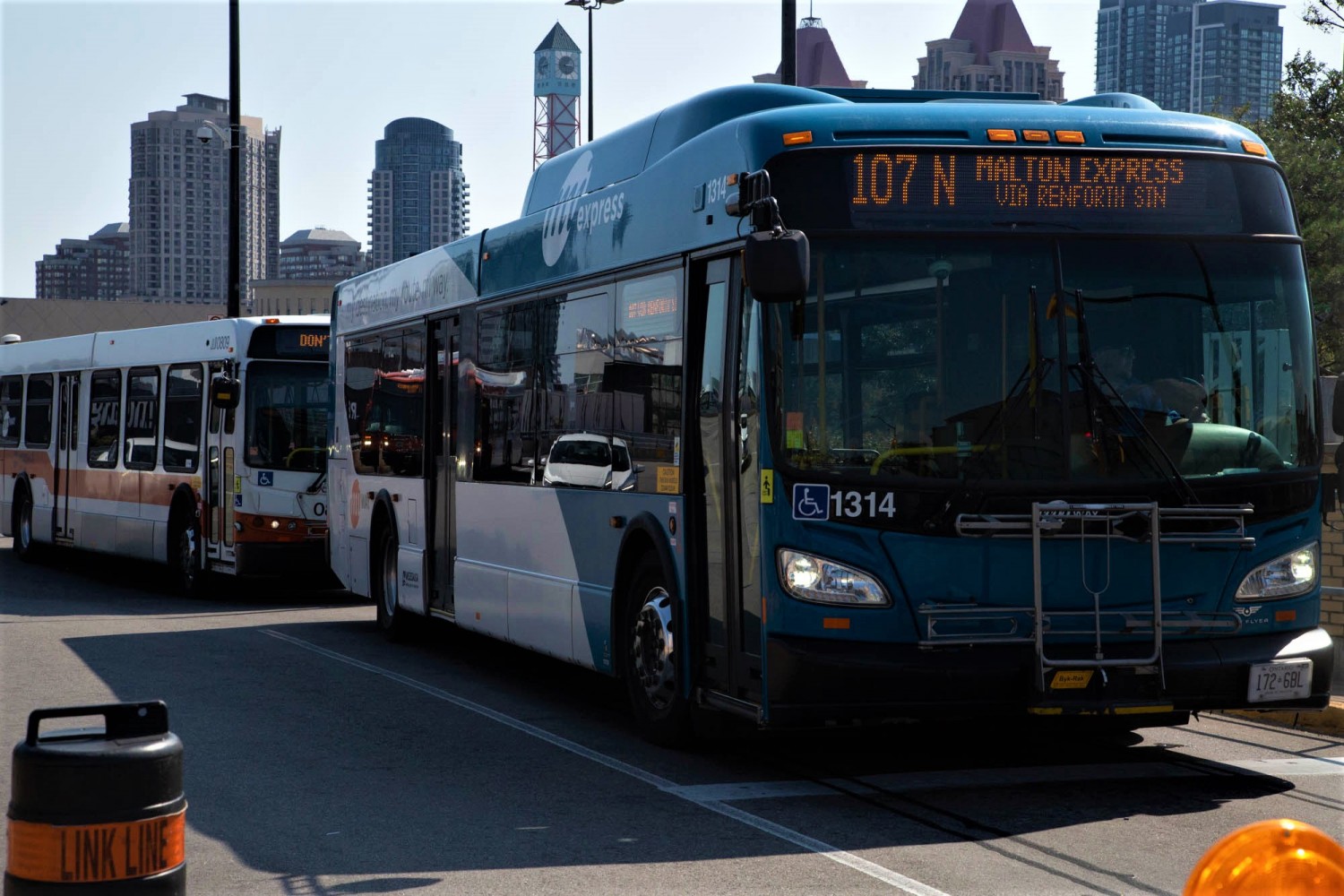 File photos The Pointer/Map World Health Organization/Chart Ontario Ministry of Health/Google Street View
Mississauga transit union wants employees tested for COVID-19 after case linked to local bus travel
MiWay employees are not yet being given the option to quarantine themselves despite potentially having had contact with a Toronto man recently diagnosed with COVID-19, says the transit agency's union.
Amalgamated Transit Union Local 1572 says it's not yet received an answer from MiWay as to why eight bus operators and 21 mechanics have not been allowed to "self-isolate", confining themselves to their homes as a way of preventing the spread of of the novel coronavirus, which has now spread to 110 countries and was on Wednesday designated a global pandemic by the World Health Organization.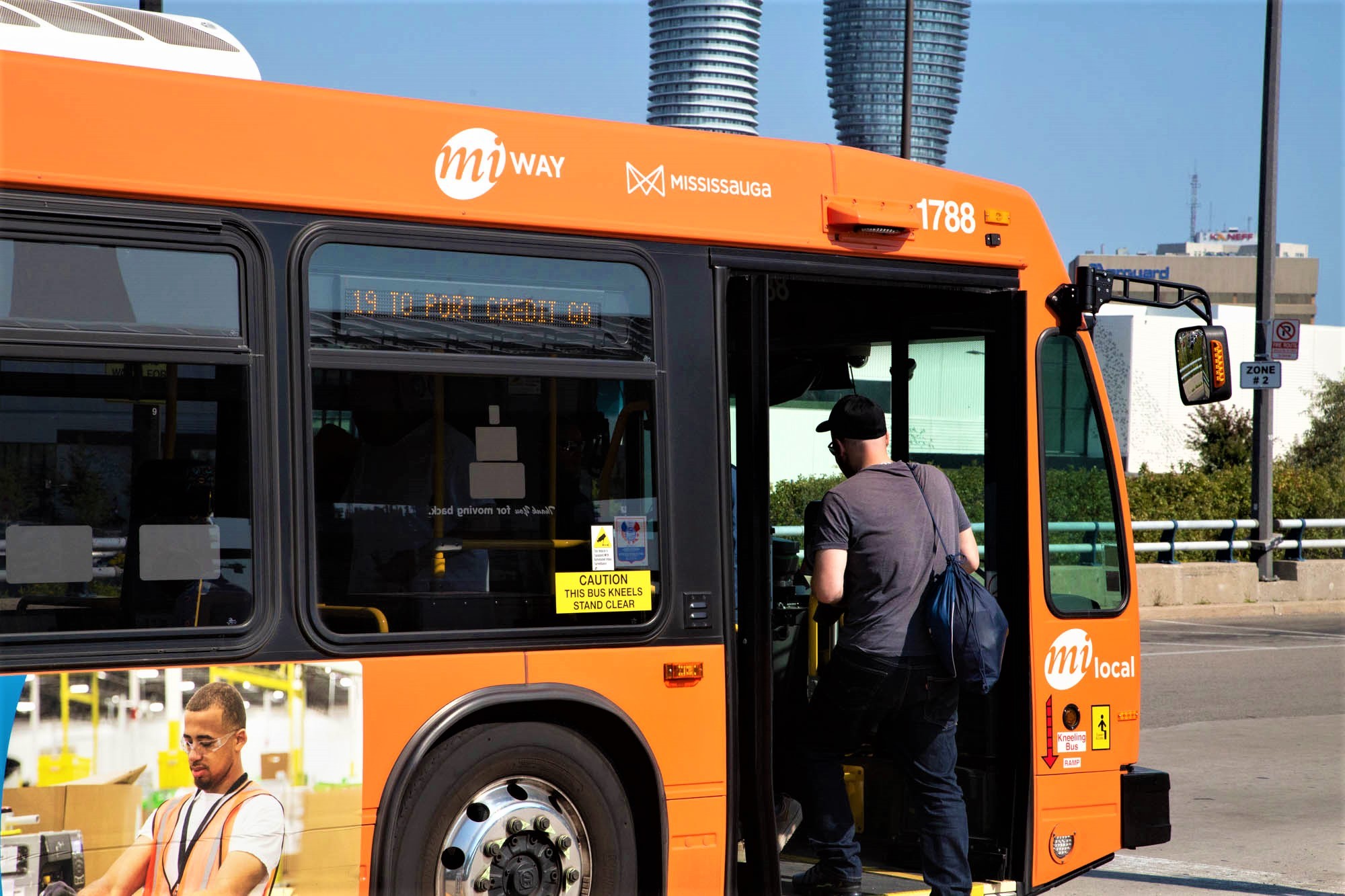 While other employers based in Mississauga have agreed to self-quarantining measures, MiWay has not budged from its stance, says ATU 1752 President Jack Jackson.
He says the union has been informed the transit agency will also not allow the workers to be tested for the virus. None of the 28 MiWay employees have reported any symptoms consistent with COVID-19, such as persistent dry coughing and fever and are still on the job, and it hasn't been conclusively determined if they were exposed to the virus.
---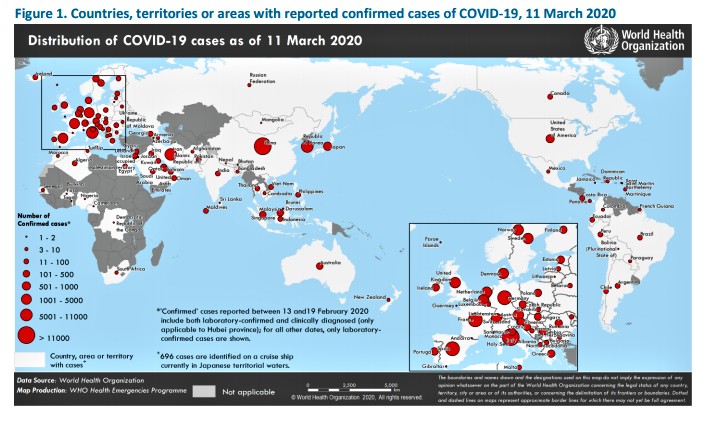 ---
"We have requested those individuals be removed from the workforce [and be allowed to self-quarantine]," said Jackson on Wednesday. "Much like you're seeing with other employers [who have agreed to such measures]."
One such example is RBC, which directed some staff at its Mississauga corporate office to stay home because of possible contact with an individual who tested possible for COVID-19 and has recently used MiWay.
The City of Mississauga reported its first local cases of COVID-19, including the Toronto man who prior to being diagnosed had made separate trips on public transit from March 2-4. In addition to TTC and GO transit, the man travelled on MiWay to get to his workplace in Mississauga. Since the man was determined to have the virus, his employer RBC announced employees at the office he worked at, located at 6880 Financial Dr., have placed themselves in self-isolation at their homes.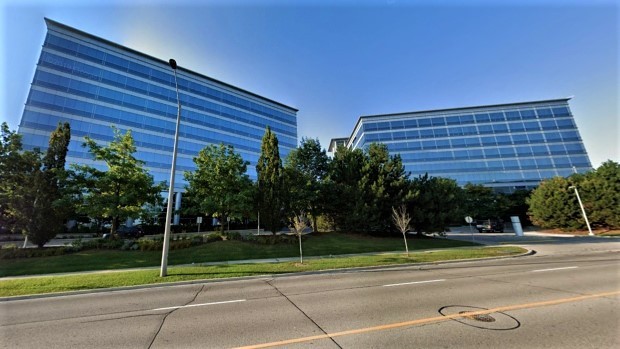 RBC's Mississauga corporate offices, where some staff are being kept away from work because of possible exposure to COVID-19
While GO Transit has confirmed three bus operators who came into contact with the man have already been removed from active duty and placed themselves in quarantine, MiWay, according to Jackson, has not been swayed by the union's argument to do the same for its staff, nor has the Ministry of Labour which was requested to intervene in the matter by ATU.
"We think erring on the side of caution would further protect the public and [MiWay] workers," said Jackson. "[As is known about COVID-19] there's a 14-day incubation period for the virus and if we find out on, say day 11, that one of these workers did in fact contract COVID-19, it could have meant they had been interacting with hundreds of members of the public and coworkers."
Since last week, MiWay has followed the lead of the TTC and GO by spraying its transit vehicles with a strong disinfectant intended to get rid of harmful bacteria, which began shortly before the first cases of COVID-19 were announced on March 6. While welcomed, Jackson said the new measures don't protect employees from potential infection through hundreds of daily interactions with transit riders, which make them a higher risk for contracting the virus.
MiWay also pulled one of its bus drivers from active duty for refusing to remove his surgical mask. Edward Tulloch told The Pointer he decided to wear the mask out of concern for his family after the virus had spread into Mississauga.
"I have young children at home," said Tulloch who has been with MiWay for two years and was sent home without pay midway into his shift Tuesday afternoon after a supervisor became aware of the mask. "I'm not trying to put them into jeopardy just for this company."
There's no convincing evidence out there to suggest wearing a mask will lessen the chance of infection (some healthcare professionals have warned against using the wrong type of mask or keeping certain masks on for more than one interaction, as they can actually trap and spread the virus through improper handling).
MiWay has agreed to let its employees wear certain protective articles like proper gloves and is ensuring anti-bacterial hand sanitizer is available. Tulloch was not on any of the vehicles where the virus may have been present due to travel by an individual known to have been carrying the virus.
Jackson said given the role of public transit employees, being allowed to wear masks would ease some of the concerns they have for their safety, while also providing protection in the event they are infected but are not yet aware.
"In theory, any of our operators could become infected unknowingly," he said. It's unclear if Jackson or the union has sought proper medical advice about any mask-related policy.
Tulloch was scheduled to return to work on Wednesday evening, and vowed to continue to wear a mask, even if it means further discipline from management.
Latest cases of COVID-19 in Ontario reported by the Ministry of Health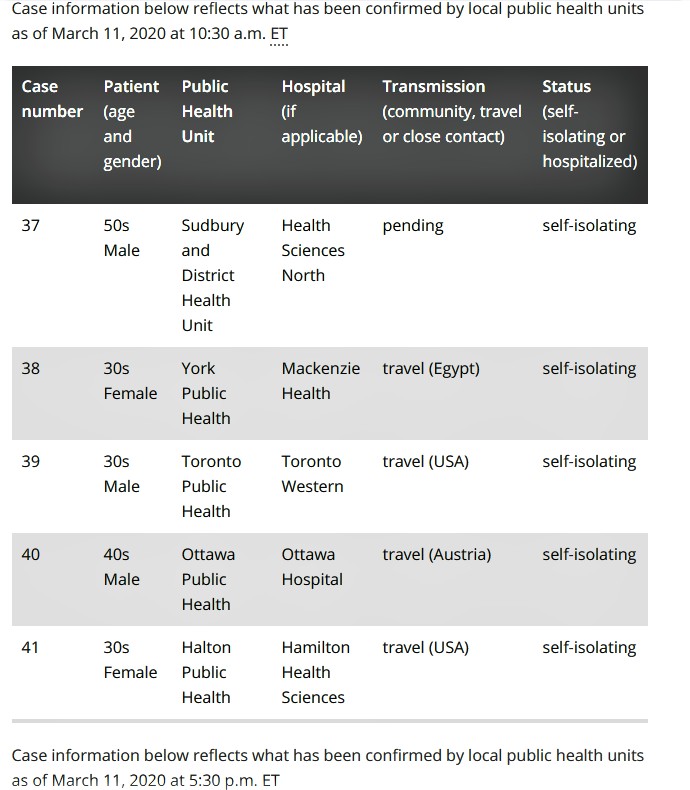 There are currently 42 confirmed COVID-19 cases in Ontario, four of those in Peel. There have been no deaths from the virus announced by the province, and the numbers pale in comparison to other parts of the world where widespread outbreaks have occurred. Peel health authorities have not put into place restrictive measures such as forced quarantines of entire populations, as has been happening globally. And there is currently no ban on large gatherings. Schools remain open, but at least one Ontario university, Laurentiian, in Sudbury has suspended all classes, moving to online instruction for the time being after the city reported its first COVID-19 case Tuesday.
Jackson said the union, seeing global infection numbers on the rise, reached out to MiWay back on Feb. 3 on collaborating on a "proactive" strategy for containing the contagion, but was rebuffed by senior officials.
The City of Mississauga declined to respond to the union's specific concerns in regard to testing and quarantining of transit employees, the discipline of Tulloch for wearing a mask and whether it had been proactive in its approach to containing COVID-19, citing privacy concerns for disclosing "personal medical information relating to identifiable individuals". Catherine Monast said over email the extra cleaning measures were in the process of being deployed when the virus was discovered, but did not mention specifics.
Monast said MiWay is working alongside Peel Public Health in its response to the emergence of the virus here.
"We are taking all the steps necessary to ensure the safety of both the public and our staff. Public transit remains safe," Monast said.
Metrolinx spokesperson Anne Marie Aikins said the agency had acted with an "abundance of caution" in allowing employees to work from home under quarantine conditions, such as in the case of the three GO bus drivers, none of whom have been diagnosed with COVID-19 as of Wedndesday.
Metrolinx has been coordinating its response to the pandemic since January and has shared some of that expertise with other transit agencies including MiWay, said Aikins.
According to Aikins, GO employees are not yet wearing surgical masks but they are being stockpiled in the event they are needed.
"We are ready and we have the masks," said Aikins. "That's what's part of our pandemic planning."
---
Email: [email protected]
Twitter: @RG_Reporter
Submit a correction about this story