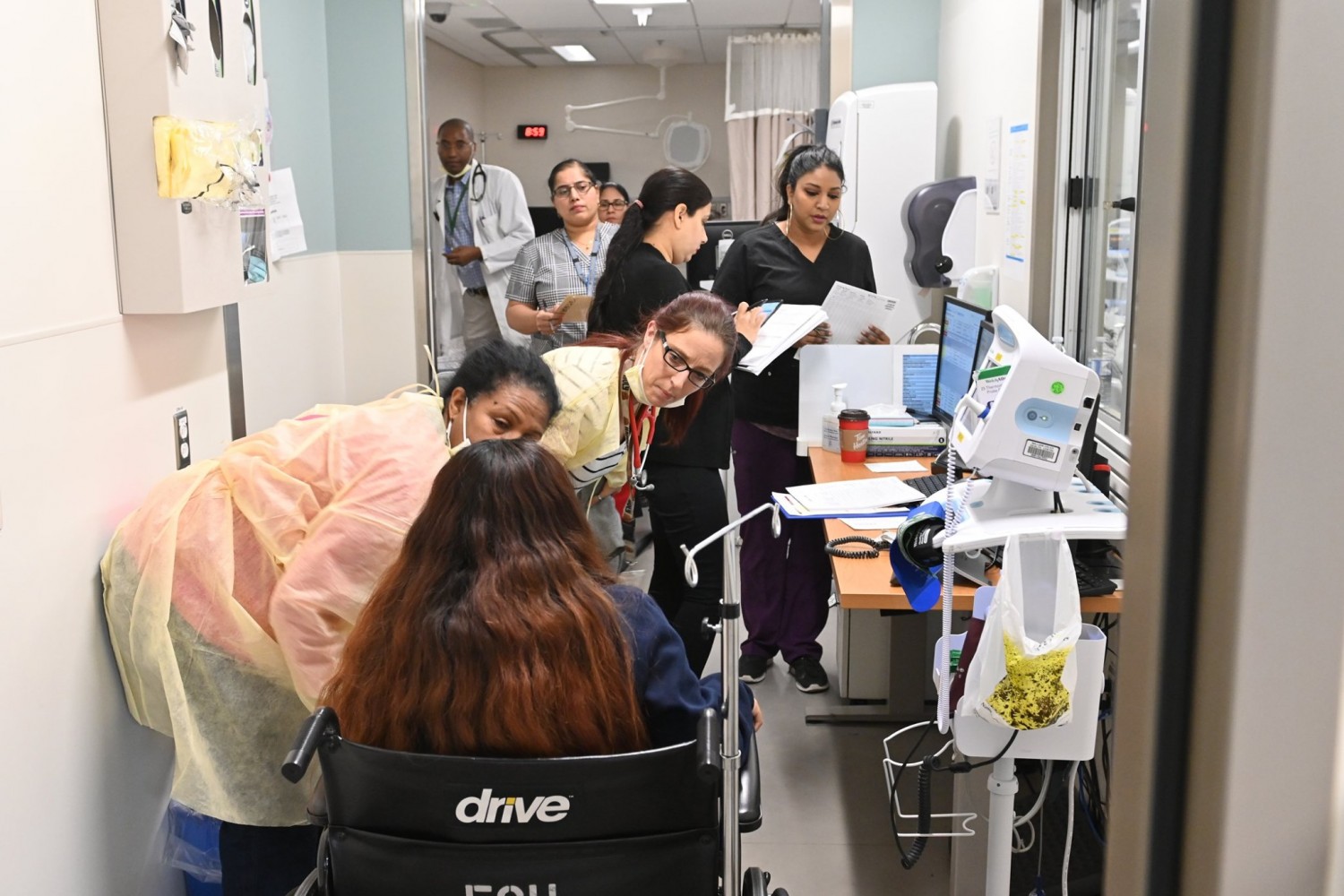 Photos from Toronto Pearson International Airport/William Osler Health Network/World Health Organization
Peel's strained healthcare system braces for possible impact of COVID-19
As the number of COVID-19 infections reported in Canada grows, officials and citizens are contemplating how to deal with the spread of disease. In Peel, they face a particular dilemma. The location of Toronto Pearson Airport within the region, where more than 20,000 local residents work, could create a disproportionate impact here, with large numbers of international travellers in contact with employees at or around the airport.
So far, four cases of the disease have been confirmed in the Region of Peel, including the latest late afternoon on Monday, an individual tested at Brampton Civic Hospital who is now under self-quarantine. They are part of the overall global numbers, with more than 110,000 cases diagnosed worldwide.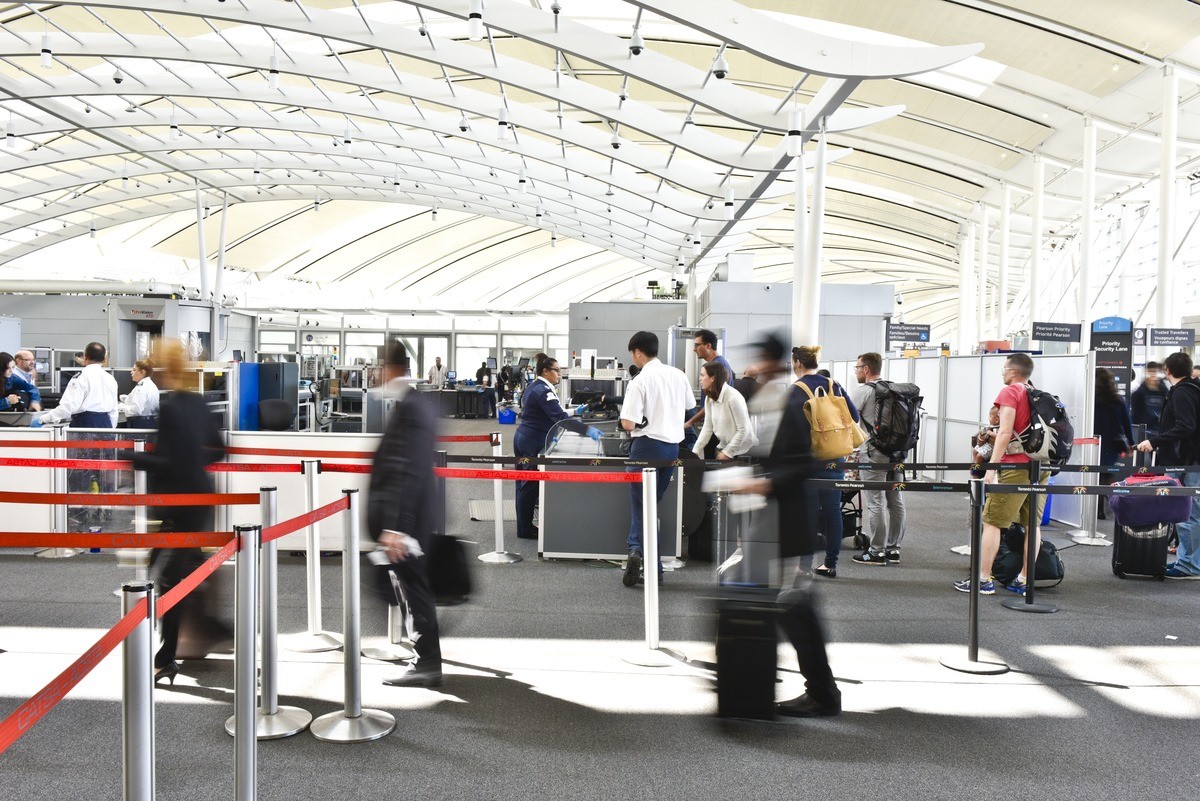 The region's initial three cases brought COVID-19 home with them after trips abroad, while the fourth was contracted through "close contact," according to updated information on the Ontario Ministry of Health website.
Until a vaccine is widely available, it's likely that COVID-19 could continue to spread.
According to international health officials, while a vaccine could conceivably be rolled out in a year to a year and a half's time on a global scale, this would be unprecedented.
The threat to Peel is further exacerbated in both Brampton and Mississauga. Populations in both cities have rapidly aged and grown in recent years, putting a significant strain on the healthcare system.
According to Health Quality Ontario, a government resource, standards at Trillium Health Partners (THP) as of November were already feeling the strain. The province's target time for patients to be admitted from the emergency room is eight hours, a goal that is met for 33 percent of patients. For THP, the average time is 21.2 hours at Mississauga Hospital, even longer than Brampton Civic, ranking it 100 out of 113 hospitals included in the data. Meanwhile, only eight of the included hospitals have worse averages than 105th placed Credit Valley Hospital in Mississauga, where patients wait for an average of 23.7 hours, almost three times longer than the goal.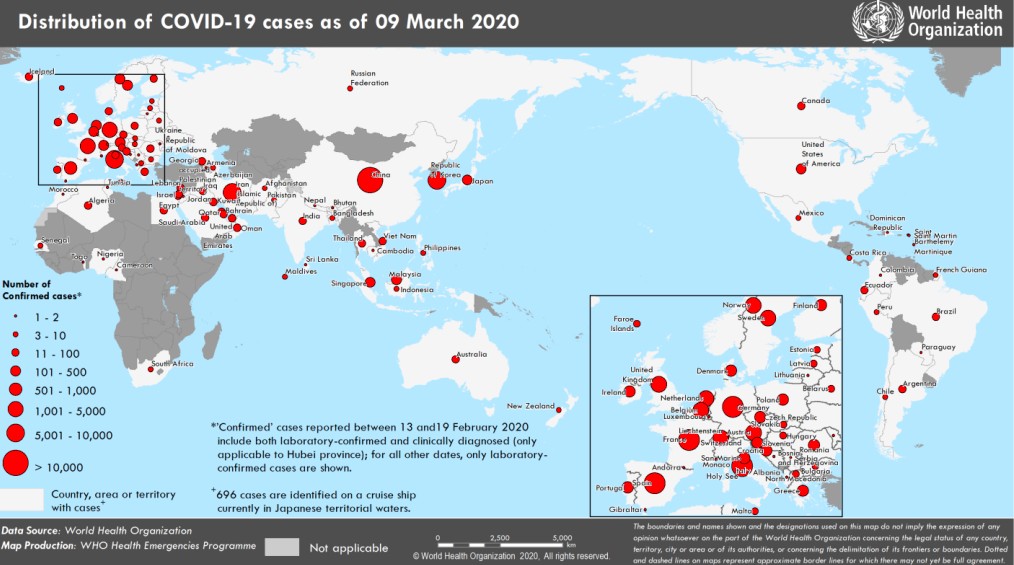 Brampton Civic patients had to wait an average of 19.7 hours to be admitted into the hospital after walking into the emergency department, one of the worst averages in the province and two-and-a-half times longer than the 8-hour target set by the province. The five best performing hospitals in Ontario had average wait times for admission between 3.8 and 4.6 hours. This means Brampton and Mississauga families are already waiting more than four times as long as patients in other parts of the province to get admitted when suffering from a condition that warrants a hospital bed.
In Brampton, the city's hallway healthcare crisis has been well documented. Just one full service hospital, Brampton Civic, is located in the city, while a second facility, Peel Memorial, was designed as a less urgent care facility. Both centres have been operating well over capacity for quite some time, with the former operating beyond 100 percent capacity throughout 2019, while guidelines recommend capacity should not exceed 85 percent. Peel Memorial has fared no better, starting 2019 at 557 percent capacity and increasing to 587 percent by April of the same year.
In Mississauga, recent expansions at the city's hospitals mean the situation is a little better. However, the wait times data from Health Quality Ontario, shows that patients are still receiving below-standard care due to a chronic backlog in the city's stretched healthcare system.
For both Mississauga and Brampton, hyper growth over recent decades has not been met by adequate funding for healthcare from Queen's Park.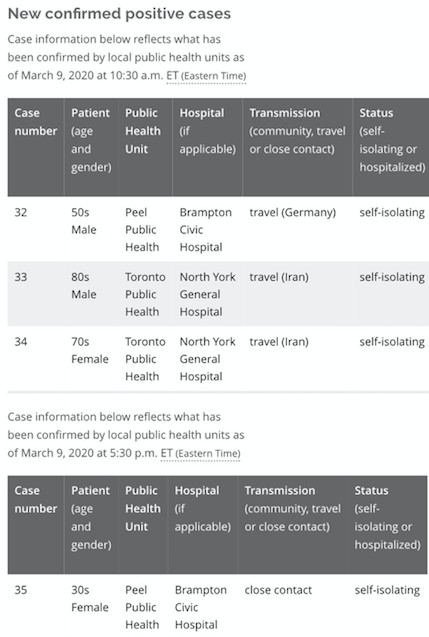 These were the latest cases updated on Monday, Mar. 9 on the Ministry of Health's website
The numbers show the strain on the region's healthcare networks in everyday situations without measuring what could happen in the case of a viral outbreak. As the province continues to announce new cases of COVID-19 on a daily basis, significant spread of the disease could be the straw that breaks the camel's back in Peel.
At the time of publication, both Osler and Trillium had confirmed patients presenting at their doors who have tested positive for COVID-19. On Mar. 8, William Osler Health System received its first case, with an individual assessed in Brampton Civic's emergency room, and a second announced late on Monday afternoon (Mar. 9), also examined at Brampton Civic. Both individuals are currently self-quarantined, according to information from the Ministry of Health. The hospital says "all necessary precautions" were taken to prevent the spread and the well being of physicians, volunteers, patients and visitors.
Trillium Health Partners also confirmed its second case of COVID-19 last week, with a patient assessed at the Mississauga Hospital. Mississauga's second COVID-19 patient was the spouse of Peel's first case, with the result delayed by initially inconclusive results. An updated test on Mar. 5 came back as positive and the patient was sent home to self-isolate.
In an interview with the Toronto Star, Paul-Émile Cloutier, president of HealthCareCAN which represents 50 Canadian hospitals but not Osler or Trillium, said the country's system "may not be prepared if there was a pandemic tomorrow." He added that hospitals are managing the spread for now as a result of the relatively low number of infections, but that if things were to worsen, many hospitals could be in trouble.
A statement shared on Monday by Anthony Dale, president and CEO of the Ontario Hospital Association, echoed these thoughts. "Ontario hospitals face very significant, underlying capacity challenges, and in certain scenarios there's the potential that Ontario's healthcare system will be heavily tested," he said. Adding, "Into the future it is vital that the provincial and federal governments ensure that chronic hospital overcrowding is addressed and permanent surge capacity is restored to Ontario's hospitals."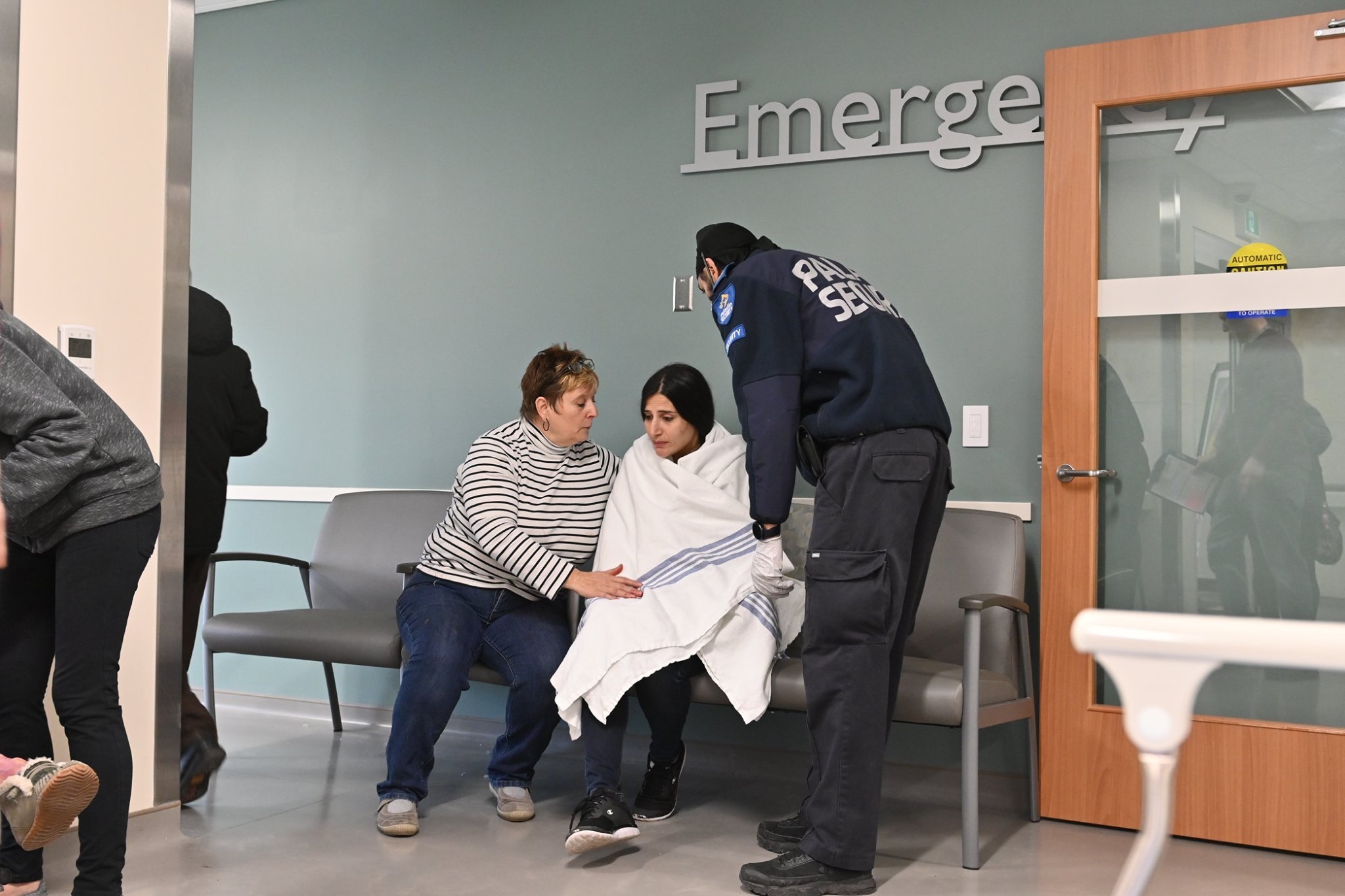 With Peel's hospitals bursting at the seams, that surge capacity doesn't exist. Adding the burden of testing for COVID-19 and the additional sterilization protocols required to keep hospitals safe may simply be too much.
Nowhere in Ontario are the delicate pressures of running an underfunded healthcare system better demonstrated than Brampton. Before the scale of COVID-19's international spread became clear, city councillors in Brampton declared a healthcare emergency, calling on other levels of government for help in dealing with the city's chronic frontline healthcare problems.
Now, the situation could worsen if a local COVID-19 outbreak occurs.
William Osler Health Network, which operates both Brampton hospitals, did not respond to requests for comment.
In Mississauga, Trillium Health Partners told The Pointer that it is "committed" to public and patient safety. "We have robust precautionary measures in place and have been working closely with local, provincial and federal health authorities to ensure an effective response to COVID-19 which includes strategies for case management, patient care and infection prevention and control," a spokesperson for the health network said. "We are continuing to monitor the situation closely and are preparing accordingly."
Neither Trillium nor the province clarified if additional funding would be available for hospitals if case numbers increase and costs escalate. David Jenson, a spokesperson for the province, did explain that dedicated COVID-19 assessment centres would be set up.
"Ontario is actively working with specific hospitals and have requested that they submit applications to establish dedicated assessment centres," he said. "This is being done to help mitigate increased pressures on hospitals and emergency departments and to ensure Ontario's continued ability to effectively test and respond to potential cases of COVID-19."
"We expect plans for the establishment of assessment centres to be in place this coming week," he added.
The challenge for Peel's health services was made more complicated over the weekend as it was announced that one of Mississauga's residents infected with COVID-19 had visited Silverthorn Community Care — a long-term care facility for seniors in the city. "We tested the resident who came into contact [with the visitor] and the test came back negative, so there is no case at that home," said Nancy Webb from Sienna Senior Living, based in Markham, which operates the care home. Since the incident, no restrictions were placed on visitations, but visitors are now being screened by staff for possible symptoms and asked about their recent travel history.
William Osler, Trillium Health and any care facilities operating in the region all take their lead from Peel Public Health (PPH). Since the start of the global spread in early 2020, PPH has deployed between 70 and 80 staff (10 percent of its workforce) to deal specifically with emergency investigations related to COVID-19. These include nurses, medical analysts, epidemiologists and other healthcare professionals with considerable experience, said associate medical officer PPH spokesperson Dr. Lawrence Loh.
"This work to date is essentially what has prevented the development of community transmission [of COVID-19] in Peel," said Loh.
Loh, who will assume the role of chief medical officer in the region as of March 16, replacing Dr. Jessica Hopkins who is taking on a similar role with Health Ontario, said self-quarantine is largely left to the honour system to avoid spread in the region. He added that technically police or some other enforcement could be called in if a patient is not complying.
According to Loh, all of the diagnosed patients in Peel have been following the quarantine.
"There is an expectation that when we call or visit they are home," said Loh who compared the procedure to transit fare enforcement. "You never really know when we're going to be showing up, but you had better be at home."
Many countries that began their response with self-quarantine rules have escalated. Most recently, Italy banned all non-work or essential movement and public gatherings including sporting events. The European epicentre of the virus is one of several international examples where school closures are also being used to halt the spread, with some colleges also shutting their doors in the USA.
Peel District School Board spokesperson Carla Pereira told The Pointer it is taking direction from PPH for coordinating any action in response to safeguarding classrooms from spread of the virus.
"At this time, the information and direction provided by Peel Public Health has been providing us guidance for the actions that we are taking," said Pereira over email. "As they are the public health experts, we take our direction from them. This is a similar approach that other school boards take with their local public health agencies."
A letter was also sent to parents last Friday to reassure them there are no plans at this time to close schools or ask students to remain at home.
"We remain in close contact with Peel Public Health and are continuing to monitor the situation closely, '' wrote PDSB Director Peter Joshua in the letter to parents. "In the event that risk increases in Peel Region, the Peel board will activate a comprehensive COVID-19 preparedness plan."
The Dufferin-Peel Catholic District School Board (DPCDSB) released a statement in January, after Ontraio's first COVID-19 case was announced. "[DPCDSB] looks to our regional, provincial and federal health authorities for direction on public health matters and is in close contact with these authorities as we monitor this health issue," the statement read, adding that parents will be notified of any action through news bulletins on a special page hosted on the board's website and its social media platforms.
PPH's strategy for schools and its health network is learned from its experience tackling other infectious diseases such as H1N1, Middle East Respiratory Syndrome (MERS) and Severe Acute Respiratory Syndrome (SARS), Loh said. Both SARS and MERS were also coronaviruses, but different strains than COVID-19, which prior to the recent outbreak has never been detected in any human population.
Because of the 2003 SARS outbreak, which killed 44 Canadians and had catastrophic economic impacts on the GTA, Loh said the health system has learned much from that crisis and has established medical protocols for dealing with a potential outbreak, that other countries such as the U.S. have not managed to implement.
Dealing with an influx of infected people arriving from the U.S. remains a major concern for the region, said Loh. "Because we went through SARS, we have been prepared for this since Day 1," he said. Still, Loh admits he is worried about Canada potentially being overwhelmed because of a lack of healthcare management of the virus south of the border.
"The reality is no matter what we do in Canada, we will have to prepare for the eventuality there may be community transmission here and there is a very good likelihood if the United States doesn't contain the virus with their borders, that we will start to see more cases here."
---
Email: [email protected]
Twitter: @isaaccallan
Tel: 647-561-4879
Email: [email protected]
Twitter: @RG_Reporter
Submit a correction about this story