Photos from Joel Wittnebel/Brampton Library
As the industry faces an uncertain future, Brampton's library system is ahead of the curve
Inside the stone monolith that is Brampton Library's Chinguacousy branch lies a recording studio in a constant bustle of movement and sound.
The space — one of Brampton's best-kept secrets if you ask the recording artists who use it — is constantly booked with residents looking to tape their creative endeavours.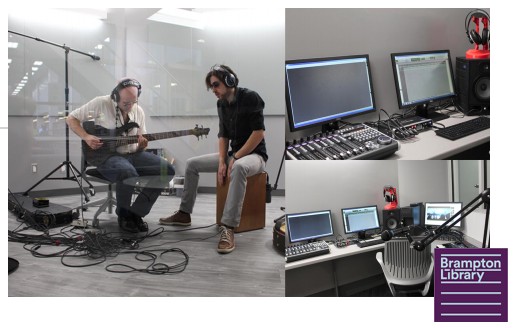 Families record their oral histories for the next generation. Young musicians and rappers put together demos in the hopes of making it big. And groups put voice to tape for podcasts that will eventually find their way onto iTunes and Spotify.
The space is as unique as any library in Ontario — maybe Canada — and Rebecca Raven, the former CEO, said it filled a real need in Peel Region.
"We knew from the community that there's a real shortage of recording studio space in Peel Region,"said Raven, who officially retired this year at the end of January.
"We're very well connected to the community. We listen to all the people who come through our doors every day," she said. "It's their library, so they're giving us feedback all the time."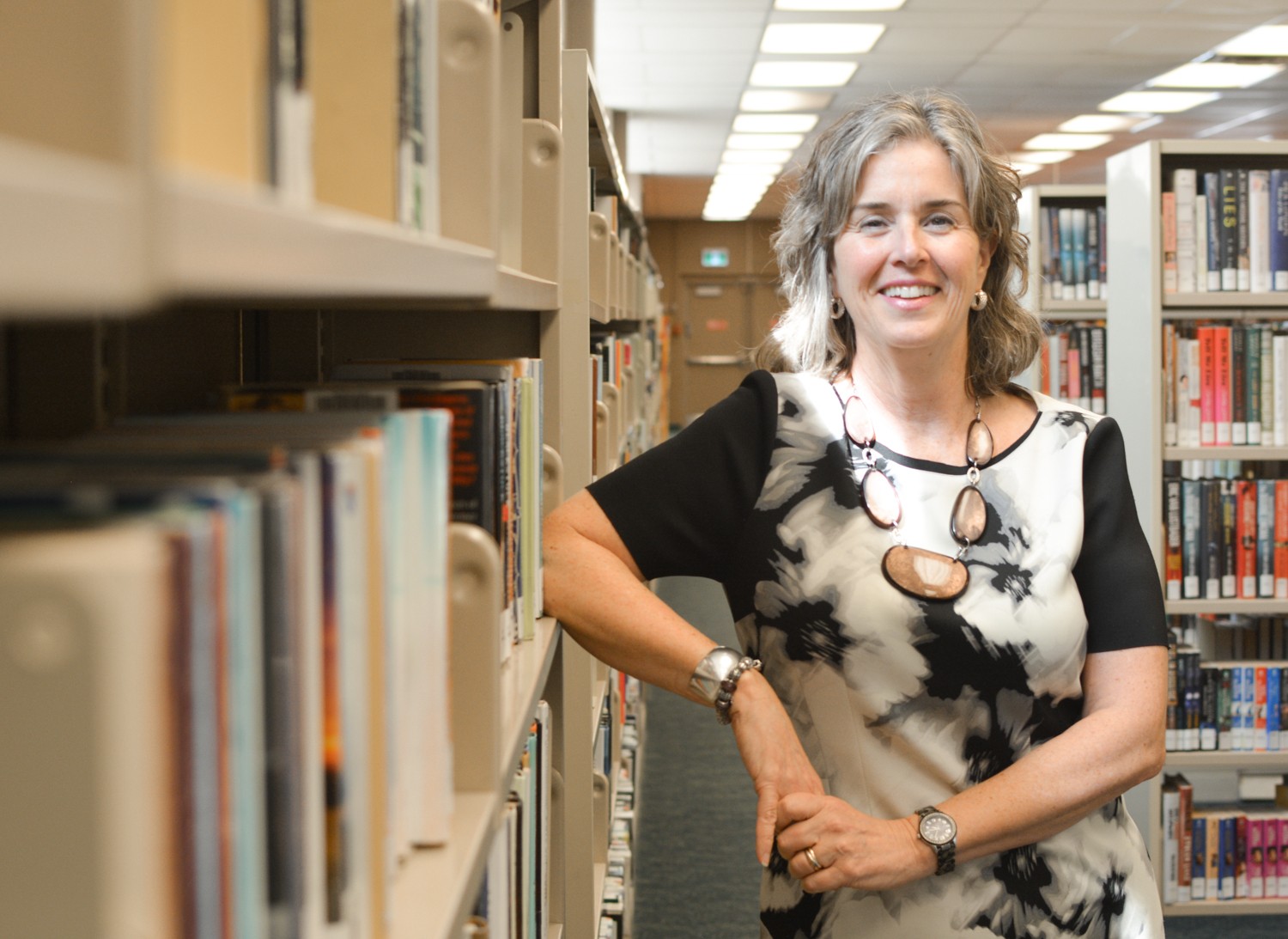 Former Brampton Library CEO Rebecca Raven
The studio space is one of many examples of how Brampton Library (BL) is staying modern in an industry that is rife with questions about what the future holds. If the next generation prefers smartphones over books and the Internet is a fact and information provider, what does this mean for the library?
But BL's ongoing innovation to remain an indispensable resource for locals is a good news story. On a shoestring budget, BL has been able to engage the community — increasing in-person visits by 8 percent in 2019 and 15 percent over the last three years. It has also increased e-resource usage by 40 percent since 2016, and programming has jumped 38 percent since 2016. This means 7,000 people are visiting one of BL's eight branches in the city every day and the system handles all of this on a budget that is much leaner than its counterparts. Brampton Library's expenditure per capita (under $30) is considerably lower than the Canadian Urban Library Council (2017) average of $52.27.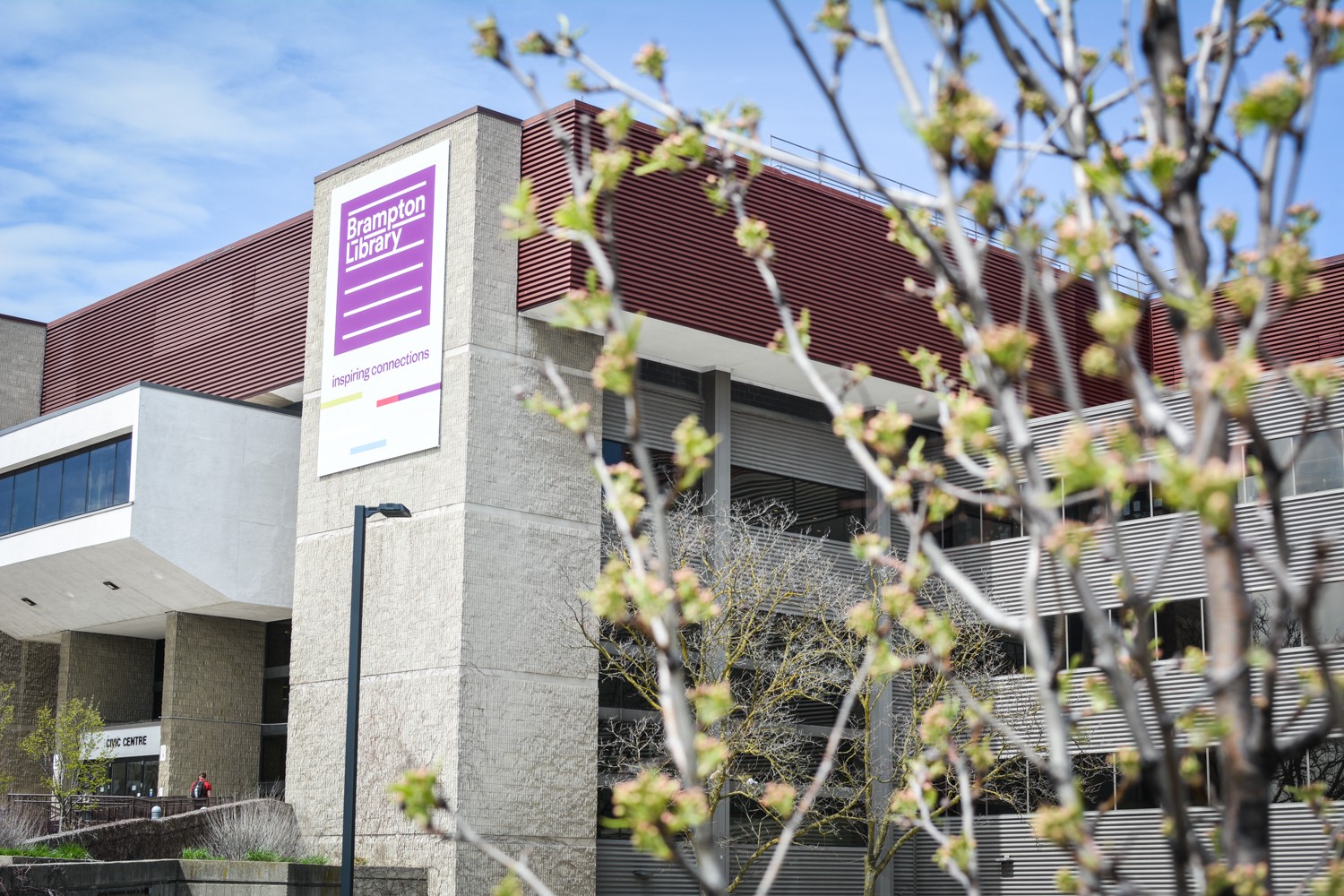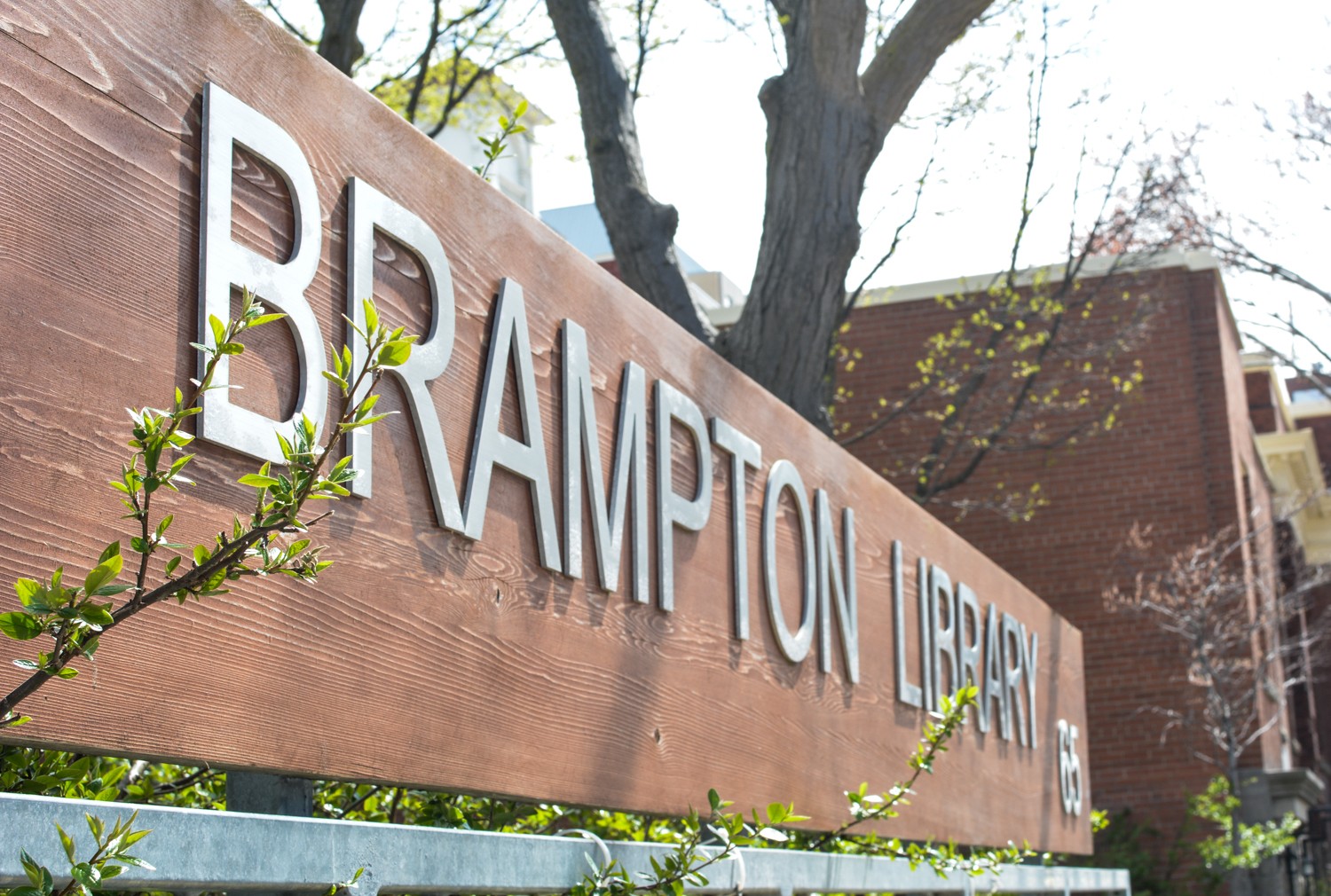 "Our places are busy, they're packed. It's fantastic, but we could do more, if we had more – that's our challenge," Raven said.
The challenge facing BL is two-sided, including a lack of space and a lack of materials.
Currently, Brampton's eight branches serve a 600,000-plus population compared to Mississauga with 721,000 residents, which operates 18 branches and Hamilton, where 579,000 live with access to 22 branches.
Based on its own metrics, Brampton has about half the library space per capita it aims to have, sitting at about 0.3 square feet per capita. The goal is 0.6. Due to rapid population growth, this metric didn't budge an inch despite BL opening its eighth branch — Southwest — in January of this year after months of delay.
"Construction plans and approvals for the Southwest Branch were finalized in early 2019, but like many building projects across Ontario, the Library was impacted by delays due mainly to product delivery," the city stated. "The branch opened to the public as soon as it was possible to do so, and residents are very happy with the new space and access to library services in this fast-growing neighbourhood. Based on the system-wide approach to holdings overall, any book can be reserved online and picked up at Southwest. Items borrowed from other locations can also be returned here (and) new books were purchased for the opening of this location."
According to the city, the books were part of increased holdings added to BL's collection over the last three years, growing to approximately 500,000 items plus more than 100,000 eResources. Despite the additions, the city still remains below its metric for library holdings per capita, sitting at 1.07 at the end of 2019. The goal is 2.07. The 2020 budget includes approximately $1.2 million for collection development, slightly more than what was projected in 2019, which is a good sign. According to its own numbers, the city needs to nearly double its holdings if it wants to serve residents on the level it set for itself. The slight bump in capital funding follows a year that saw several projects deferred by local councillors.
Delayed projects included new library furniture, a purchase pushed back to 2021, despite statistics in the 2018 State of the City infrastructure report that showed a quarter of the city's library assets were in poor to very poor condition. Several facility repairs and replacements have also been delayed.
This lack of library space isn't news to the city. A 2011 facilities needs assessment completed for Brampton libraries showed that the gap between the city and other communities benchmarked as part of the study was "significant."
"In nearly all categories, Brampton Library is lagging behind other public library systems," the document said. The recently approved 2020 budget — which included an additional $551,000 for the organization this year — has staff undertaking an update of facilities that need assessment.
"This plan will help to lay the foundation and chart future growth of library services in Brampton," the city stated, although that growth doesn't necessarily mean more branches. "Guided by an updated Facilities Master Plan, Brampton Library and the City of Brampton will be best able to work together to identify opportunities for future growth."
"Looking at the future and planning within the library board, having that discussion around a vision or an official plan, something to give the library some direction in where they want to go, I think would be very helpful," said Wards 7 and 8 Councillor Charmaine Williams during this year's budget deliberations. Both she and Wards 9 and 10 Councillor Harkirat Singh sit on the city's library board.
While the facilities review might not recommend any new branches, that does not mean there won't be opportunities for library branches within existing city facilities – something raised in a recent KPMG audit ahead of budget deliberations.
"We do have many different recreation centres that could be good candidates to have a small library branch there," said Williams.
Brampton Library plans to improve upon many initiatives already bringing great benefits to residents, regardless of age or demographic.
One such program is BL's after hours study halls. Following repeated requests from students in Brampton with nowhere else to study, BL expanded its hours, keeping four of its branches open for study halls on Friday, Saturday and Sunday nights. The halls are so popular, students are encouraged to register ahead of time for a spot.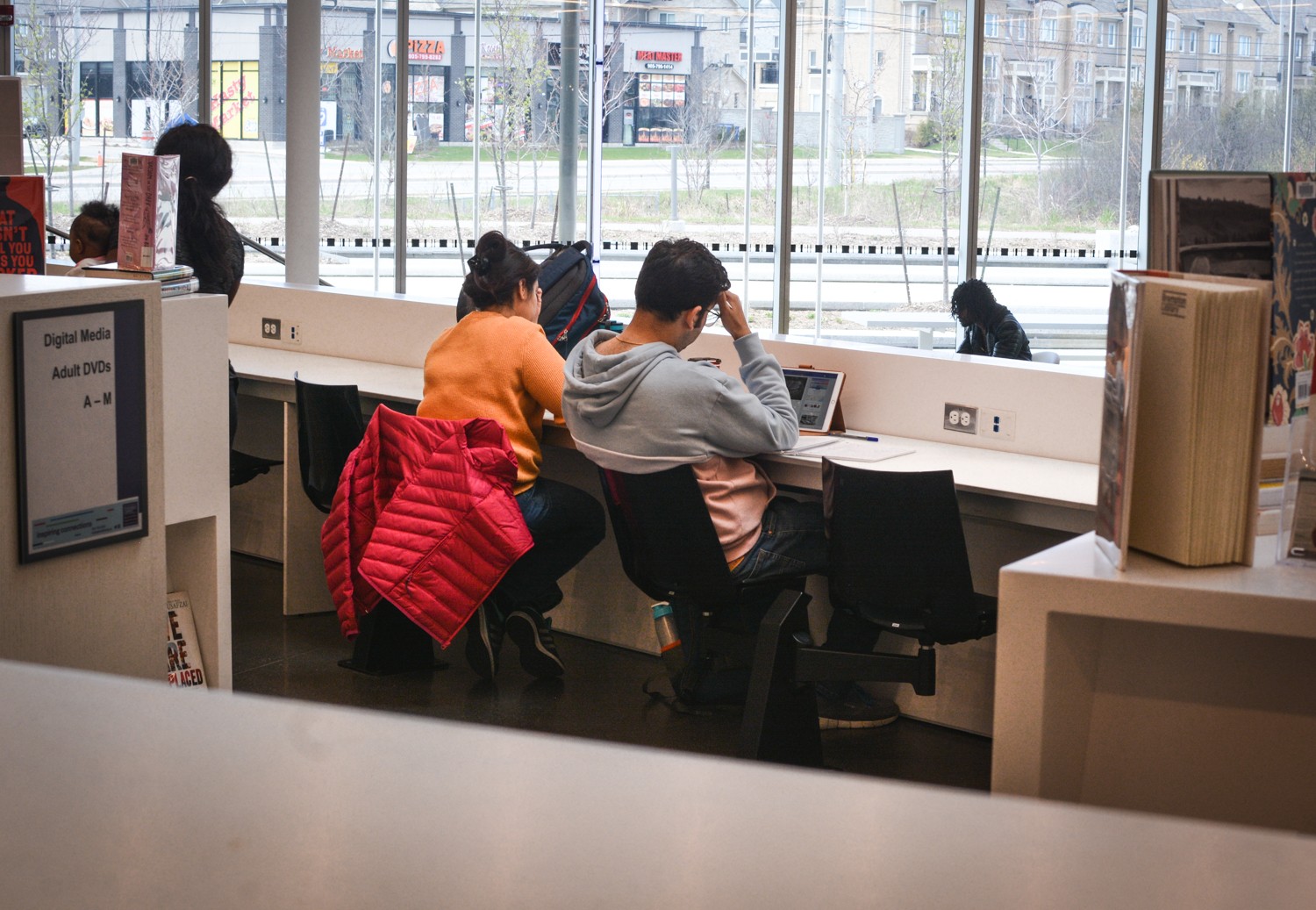 In 2019, after hours study halls provided 233 sessions attended by more than 20 people per session.
Additionally, Brampton Library is looking to expand offerings in its Makerspace, where there are 3D printers, computers, label makers and other resources available to residents and small business owners to use, accessible with a BL membership (which is free).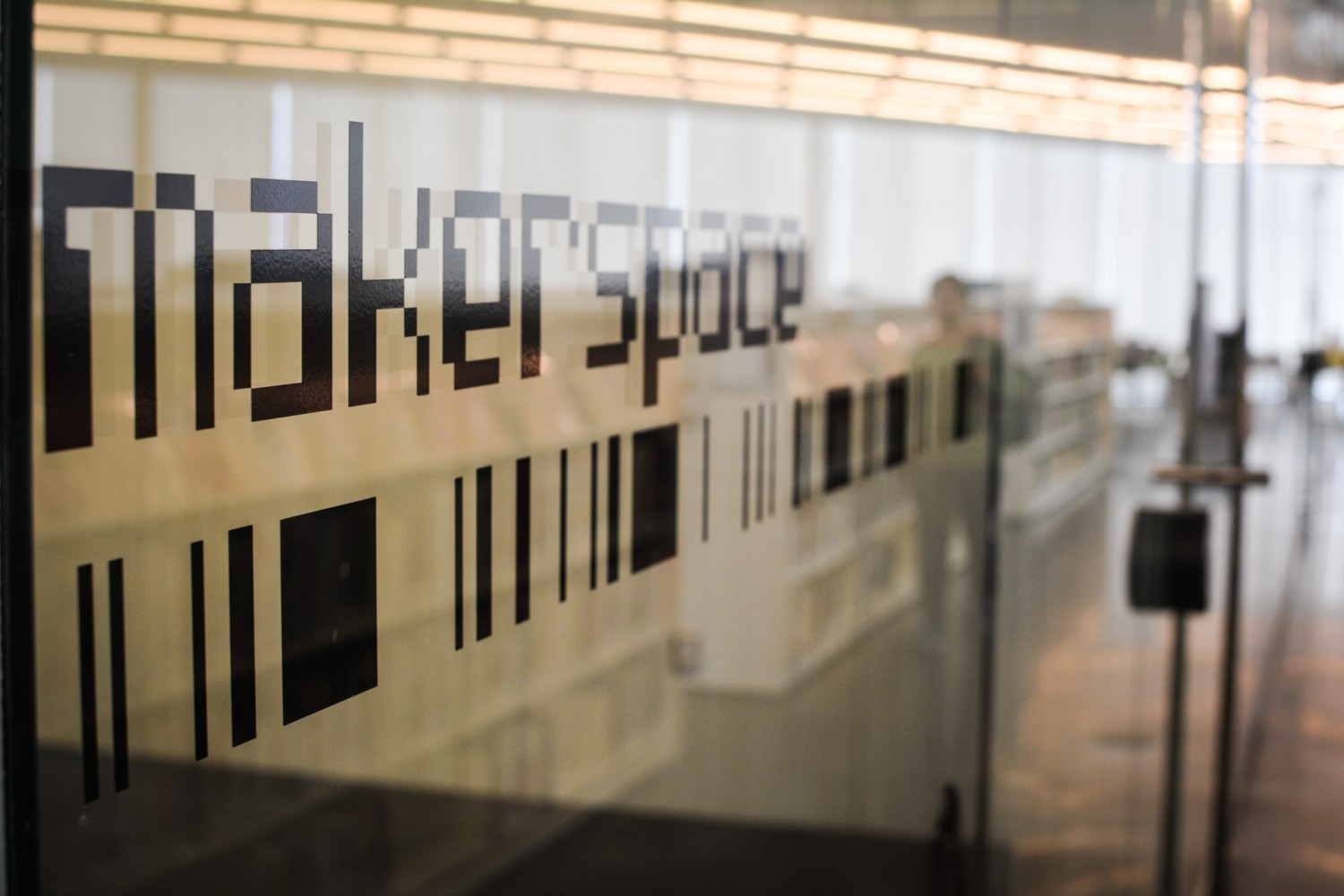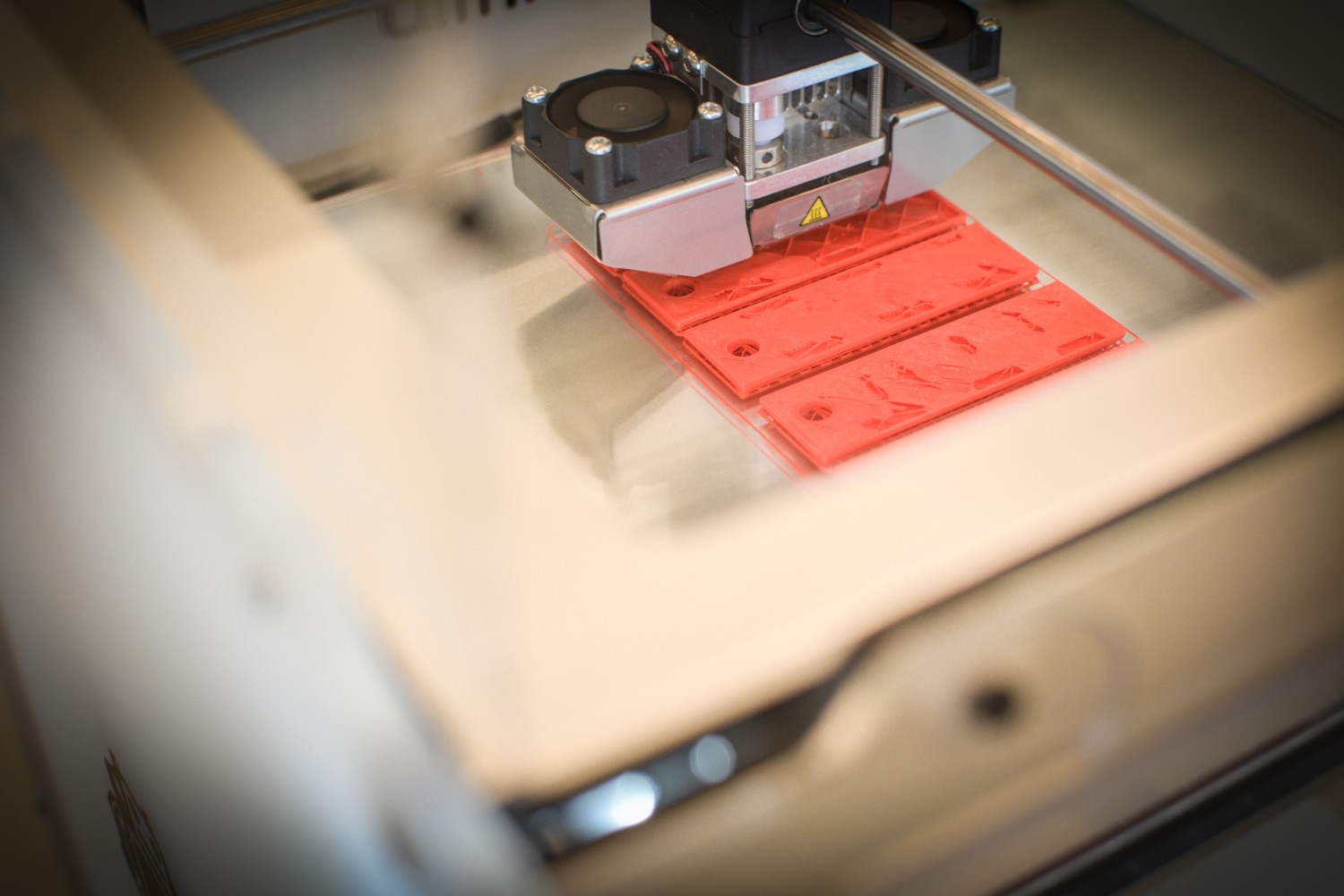 "Whereas traditionally libraries were about content provision, people, if they needed to know something they came to the library and the library was the place where they found things out," Raven says. "We still do that, we're still about content provision, but we're increasingly becoming community facilitators for content creation."
In 2018, BL also launched its On-the-Go Library Van, which is not filled with books, but a variety of tech, coding and digital literacy tools that aim to reach underserved areas of the city.
With studies raising the alarm about declining literacy in Ontario — recent numbers show 30 percent of Grade 3 students do not meet provincial reading standards — BPL programs that encourage literacy, whether print or digital, are more important now than ever.
Residents are certain to gain more clarity on the future of Brampton's libraries as the new facilities master plan is developed. Still, there remains a large question mark in the future: the City Library.
Planned as part of the city's Centre for Innovation, the project saw big promises of investment in 2019 and is said to include more than 100,000 square feet for a "city library/collaboration zone."
To date, few details have been shared about the library or the Centre for Innovation project, but one thing is certain, walking through the doors of the new branch is a long way off.
"An opening date has not been scheduled but the Brampton Public Library Board, senior Library staff and stakeholders continue to work closely with the City of Brampton in planning the new City Library," the city states.
---
Email: [email protected]
Twitter: @JoeljWittnebel
Submit a correction about this story