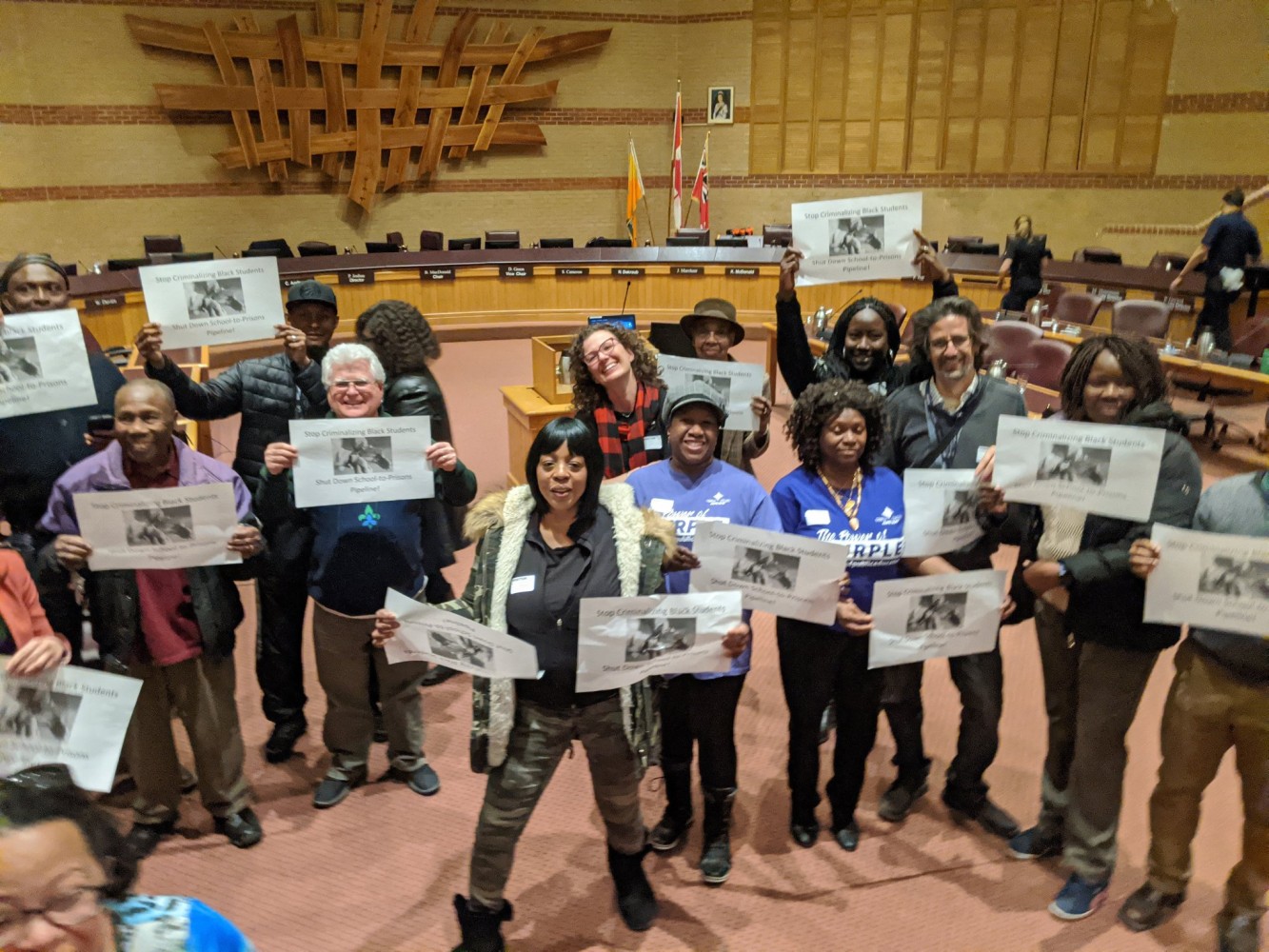 Photos from The Pointer files/Kola Iluyomade/Twitter/LinkedIn
PDSB meeting ends after police called to clear 'disruptive' protests against anti-Black racism in schools
On Tuesday night, a Peel District School Board meeting began with a video presentation by students commemorating Black History Month.
It ended with Peel Regional Police summoned to the HJA Brown Education Centre to expel attendees, with trustees completing the rest of the meeting behind closed doors, barred to the public.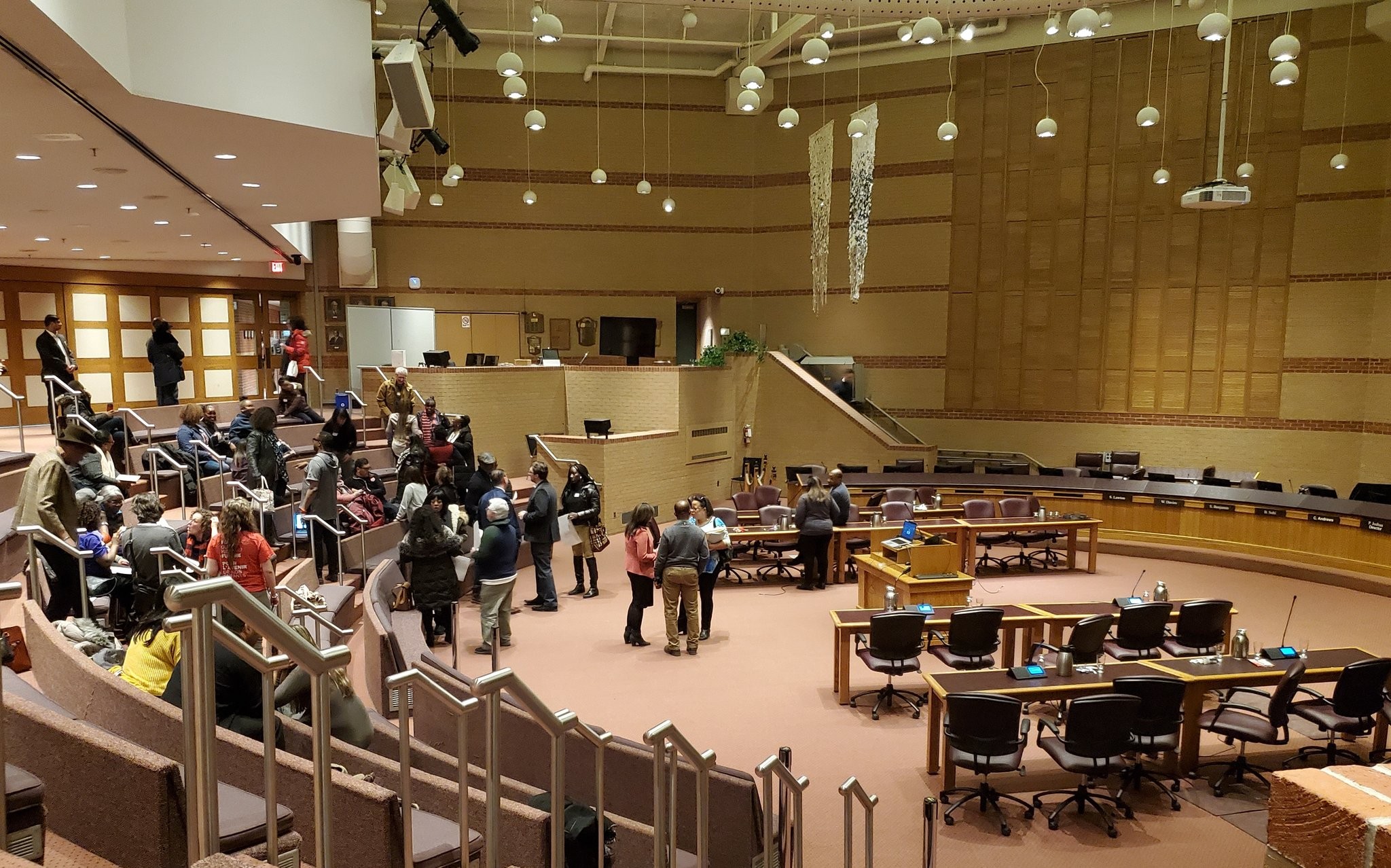 The incident has left behind questions and feelings of outrage over board actions, which community members say have further cemented their fractured relationship — perhaps beyond repair — demonstrating a continuous refusal by PDSB to meaningfully address accusations of systemic discrimination against Black students.
"This has been brewing for some time," said Kola Iluyomade, a community activist who was at the meeting.
According to Iluyomade, a parent and frequent delegate, the PDSB board has consistently resisted calls for reform when it comes to addressing anti-Black racism. Meanwhile, the board has hardened its stance by drafting new procedural measures to curb criticism like reducing public delegation speaking times.
"What the board has done is to double down on [stifling dissent]," said Iluyomade, who filed a complaint against a past PDSB chair in 2018 for allegedly making racist comments. "They're acting hypersensitive towards criticism."
Audio from the meeting posted by the PDSB shows how trustees grew convinced tensions had been inflamed to the point that the meeting could no longer continue in the public eye.
The meeting got off to a typical start, with standard discussion and voting on a number of items.
Roughly 45 minutes into the meeting, things changed suddenly when Trustee Nokha Dakroub tried to introduce a motion — already on the agenda — that would hinder PDSB staff from escalating non-emergency situations that result in "frequent and unnecessary interactions" between students and Peel police.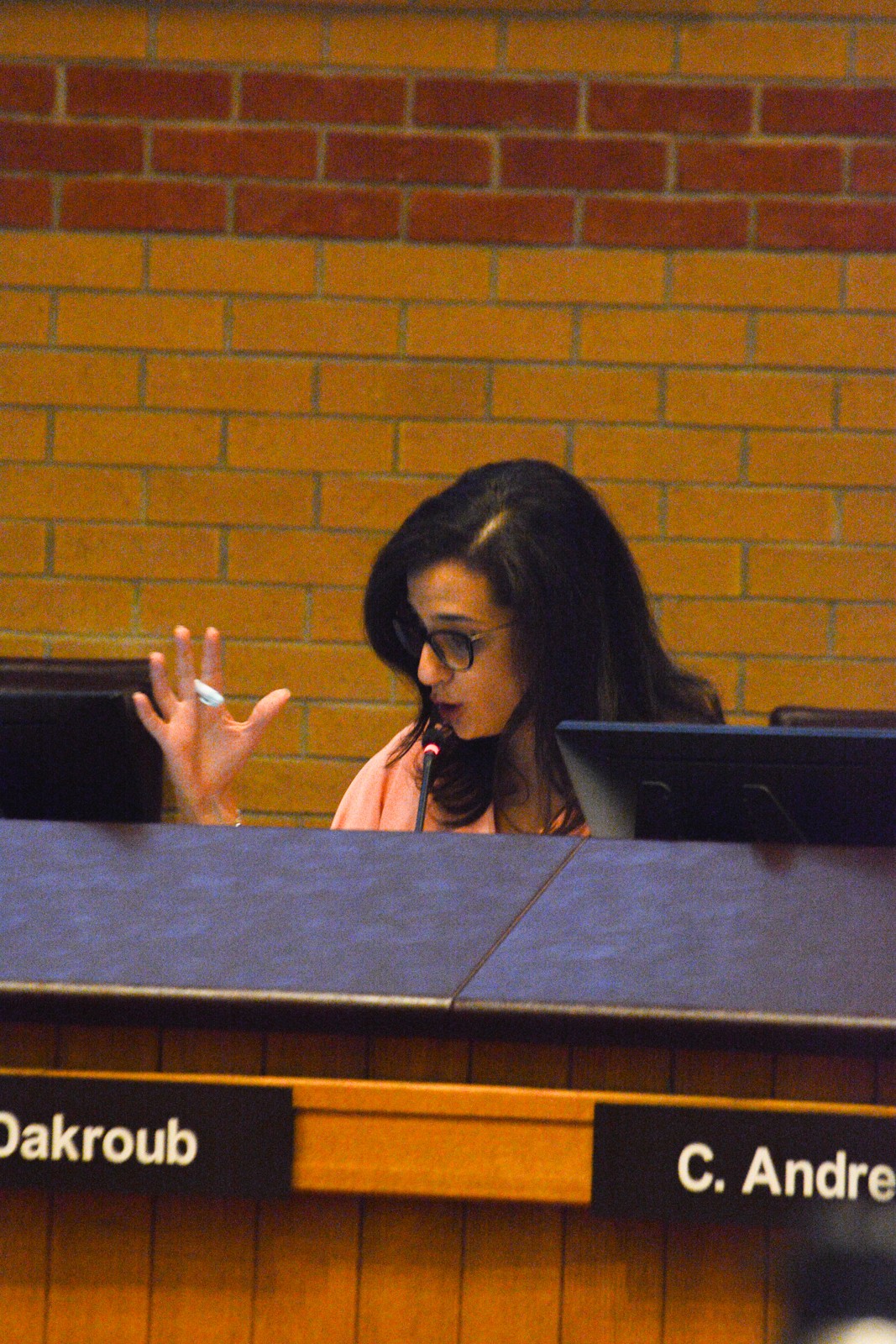 Trustee Nokha Dakroub
Citing recent examples where Black students were needlessly handcuffed or detained, Dakroub's motion sought to rethink cooperation with Peel police in non-emergency situations by allowing minors under investigation to have a parent or guardian consulted prior to contact with law enforcement, contrary to the existing protocol which has no such provision.
Peel Regional Police Services Board is currently facing a Human Rights Tribunal of Ontario complaint for racial discrimination lodged by the mother of a 6-year-old Black student whose hands and feet were handcuffed by officers called in by the child's Missisauga school.
However, before Dakroub could introduce the motion, PDSB chair Brad MacDonald ruled it out of order on the grounds it violated the existing arrangement with Peel police. MacDonald remained unswayed at Dakroub's insistence to split the motion so that each ask could be debated on separately.
PDSB chair Brad MacDonald
"At this point in time I have the option to call the whole motion out of order," said MacDonald, whose decision was upheld by a majority of the board following an appeal by Dakroub.
The decision visibly upset members of the audience. At least two individuals at the back of the meeting chambers vocalized their concerns over the dismissal of the motion. "Shame," "Racist votes," and "Stand up for Black students," they cried, leading MacDonald to call for order multiple times before ultimately adjourning the meeting and ushering the board into a separate room.
Dakroub and another trustee declined to attend the rest of the now-private meeting. Trustee Kathy McDonald attended the closed session briefly, issuing a rebuke to the decision before leaving the room to support her colleagues.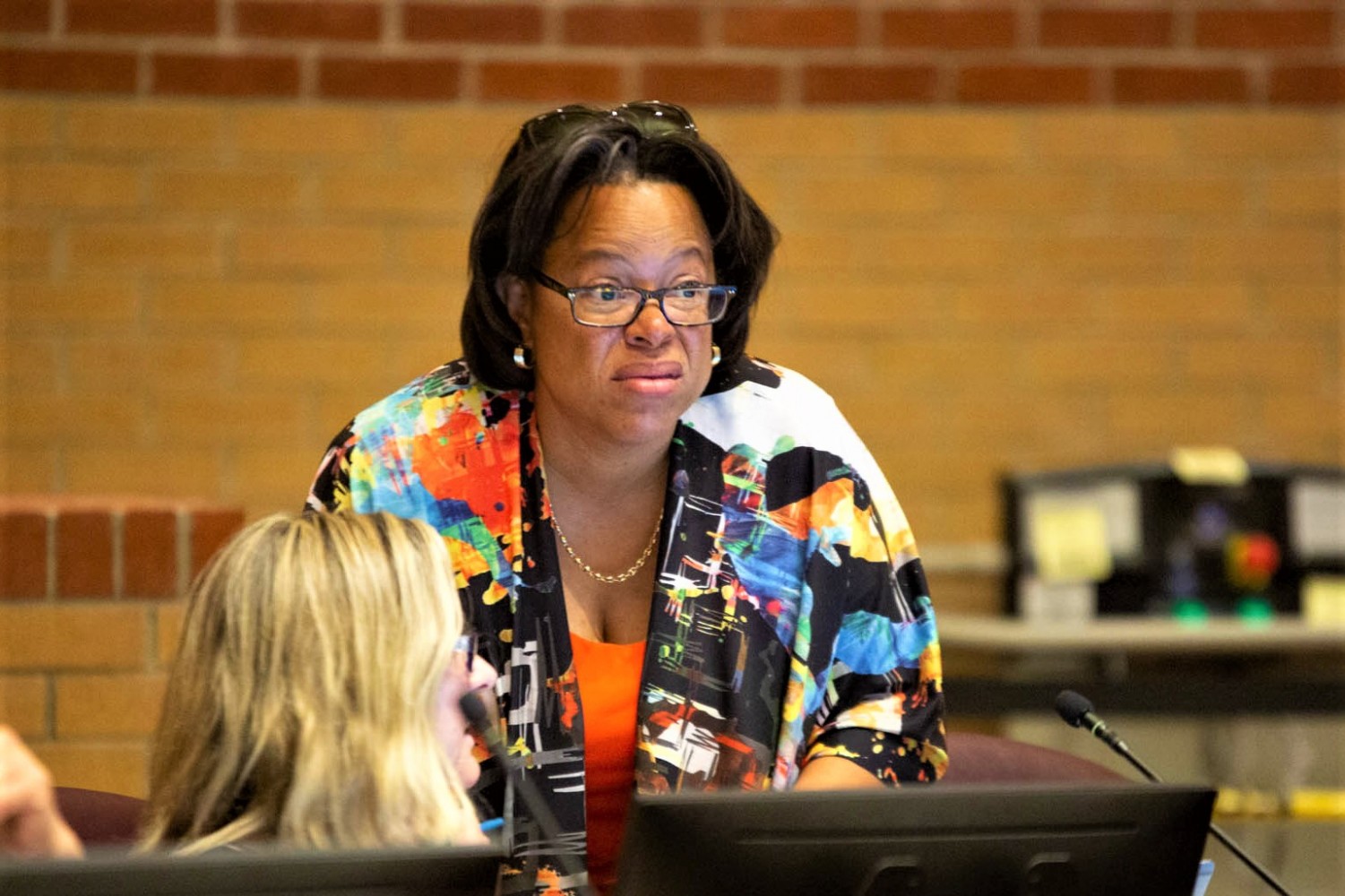 Trustee Kathy McDonald
Dakroub didn't respond to interview requests to discuss her experiences at the meeting, but she did post accounts about her experiences on Twitter.
"My motion regarding policing in schools was ruled out of order," Dakroub tweeted. "I did not even get a chance to read it. Meeting shut down, police called on black community members, parents, staff & allies."
Union organizer Tim Vining was one of the audience members to raise his voice in anger at the decision, he said, to defend those who had been singled out by MacDonald.
Vining, who was born in Louisiana, said the decision to call police evoked personal memories of repressive treatment towards African Americans during the height of the U.S. civil rights movement of the 1950s.
"The people in the room were parents and teachers, and just calling the police shows they don't even want to talk to you," said Vining.
Vining, who is white, said he hadn't intended to speak and only attended to support the Black community. After repeated admonishments from the board chair towards one member of the audience, he said he couldn't hold his tongue any longer.
"I raised my voice in support of a Black mother who was eloquently expressing her opinion," he said.
While Vining and others in attendance say there were no explicit threats made, audio recorded during the private session heard one trustee claim to be in mortal danger after an encounter with a resident.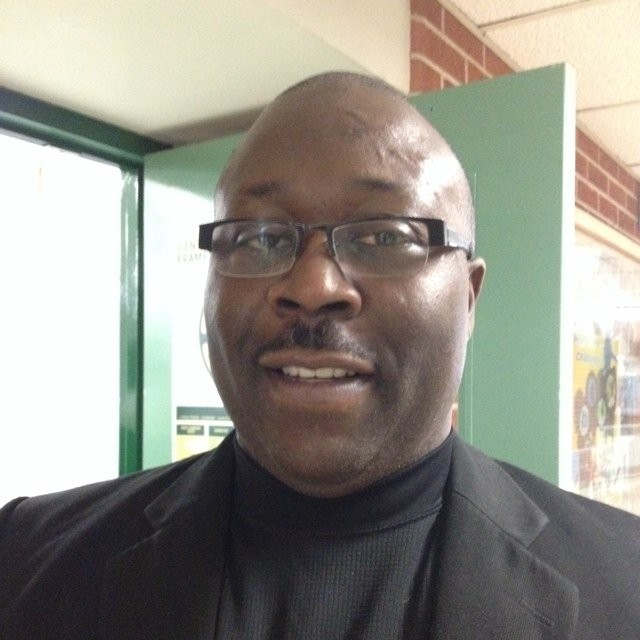 PDSB vice-chair David Green
"I'm honestly very nervous at the moment. I'm shaking," said board vice-chair David Green — who is Black — on the audio feed. "I'm in fear of my life at the moment. I'm very intimidated. My whole body's shaking."
In a statement provided by the PDSB, MacDonald, while not naming Green, cited that response as justification for calling the police.
"During [the] private session, a Trustee indicated that he felt there was a risk to his personal safety given an interaction he had with a member of the public. In response, I directed staff to engage security and to call Peel Regional Police to ensure that Trustees got home safely," said MacDonald in the statement.
MacDonald, who refused further comment beyond the statement, said police did not engage with members of the public who were at the meeting, and did not enter the board room until it was cleared.
"Given the nature of the concerns raised by Trustees, I felt having police attend was necessary. This being said, I appreciate that the presence of police can feel threatening and apologize for any negative impact having them attend has caused," he said in the statement.
Vining says a police officer was admitted into the board room which had been locked following the adjournment.
"There was no threat in the room, and [the police officer] didn't tell anyone to leave. So why were they even called?" said Vining, who later noticed several patrol cruisers in the parking lot.
In November, tensions rose when the board appeared irreparably split after a white trustee was cleared by PDSB's integrity commissioner of accusations that he made a racist reference toward McCrimmon Middle School in Brampton — which has a predominantly Black student body — calling it "McCriminal."
But after an investigation, Integrity Commissioner Sandhya Kohli ultimately ruled in favour of the trustee, Will Davies, determining that he had remarked the far more benign "McCrimmonal," a form of "humorous slang" used by students at the school, and that he had not violated the Board's Code of Conduct. This was a confusing claim that was slammed by several members of the PDSB.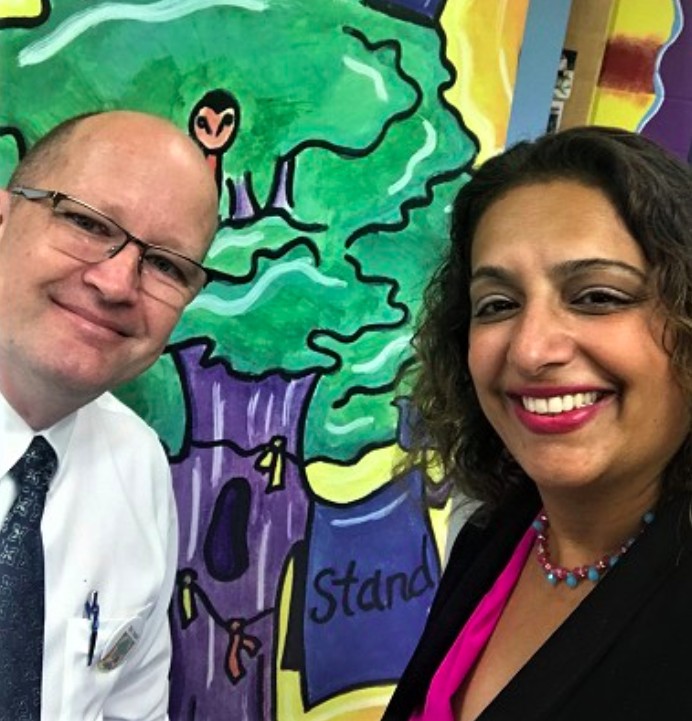 PDSB Associate Director Poleen Grewal, right
The PDSB is also facing an Ontario Human Rights Tribunal complaint from the very individual it hired to head its anti-discrimination efforts. Poleen Grewal alleges she was sidelined in her efforts to address anti-Black racism and discriminated against by both the board and PDSB Education Director Peter Joshua.
In the official complaint, Grewal says her recommendations were ignored and she was prevented from intervening in a case where a Peel school principal faced charges of racist conduct following an external investigation. While the board ultimately exonerated the principal, she was required to undergo unspecified training and has since been re-assigned to a new school.
Following these high-profile cases, a provincial review was ordered over the PDSB's treatment of Black students. Prior to ordering the review, Ontario Education Minister Stephen Lecce met with parents and educators to discuss allegations of systemic discrimination.
The review is expected to be completed soon. A preliminary report was released at the end of 2019 compiling the views of more than 50 respondents detailing their troubling experiences with the board.
"The narratives shared with us signal a profound lack of respect in relationships, demonstrated by stories of marginalization, discrimination, differential behavior, and harassment," reads the report.
---
Email: [email protected]
Twitter: @RG_Reporter
Submit a correction about this story