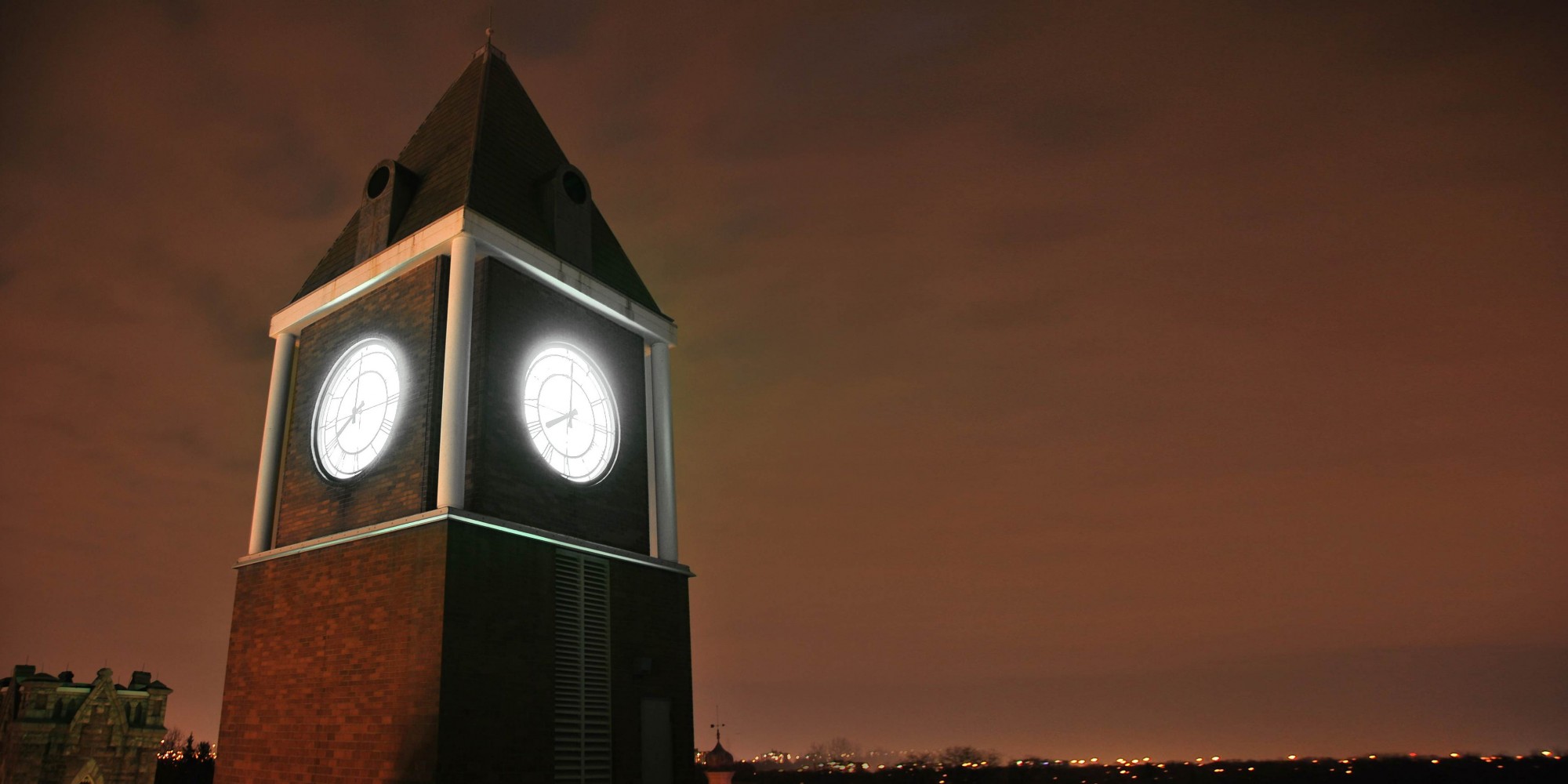 Photos from The Pointer files/Twitter
Brampton's big short
Putting together a municipal budget is like assembling a complicated piece of furniture. It gets harder if you don't have an Allen key.
The Allen key for Mayor Patrick Brown and city council is "wealth building," but unfortunately for the current officeholders, past land-use plans have stymied Brampton's growth.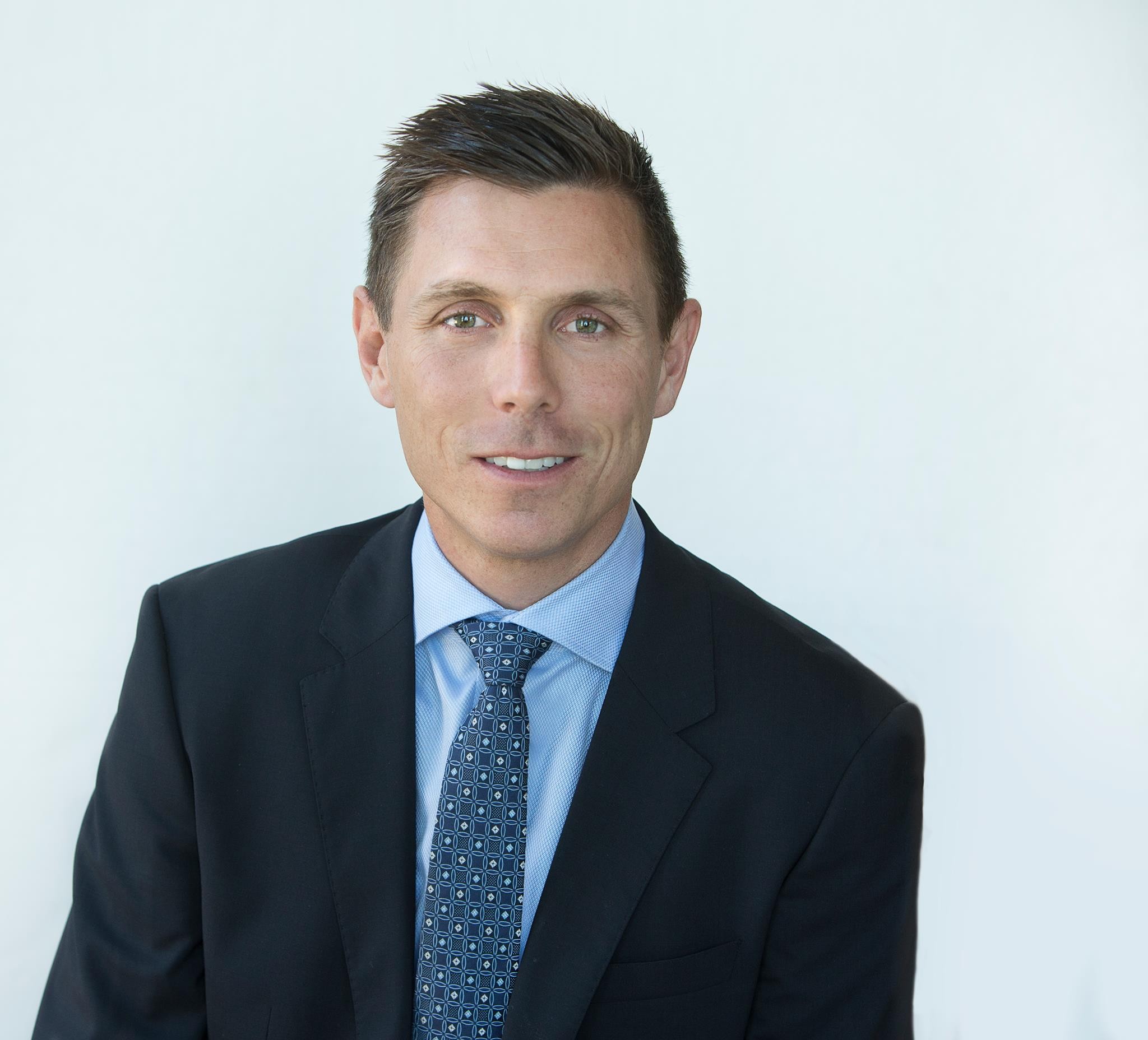 Mayor Patrick Brown
It's time we realized that reaching fiscal solvency only comes after closing some yawning infrastructure gaps and making this city more livable and attractive to outside investment.
Right now, Brampton is a have-not city. It doesn't have enough in reserves to help fund the city's share of a much-needed third hospital. Or build an extension of the proposed light rail transit line. The city (and region) has also come up short in finding more than $100 million needed for the Downtown Reimagined program – a plan to finally fix our downtown water worries. It will take more than $600 million to complete the Riverwalk project, which is key to implementing our 2040 Vision.
You get the idea: Brampton has to find a funding formula that works for both the short and long-term.
This past week was pre-budget consultation time at city hall, as private and public sector delegations explained what they need and why.
For the second year running, the Brown regime is putting a chokehold on tax hikes.
This pattern is worrying, and one councillor, Martin Medeiros, expressed his frustrations in an emotional speech during deliberations. He said he has lost faith in senior staff conduct, and wonders what will happen to all of our unfunded, but much-needed capital projects.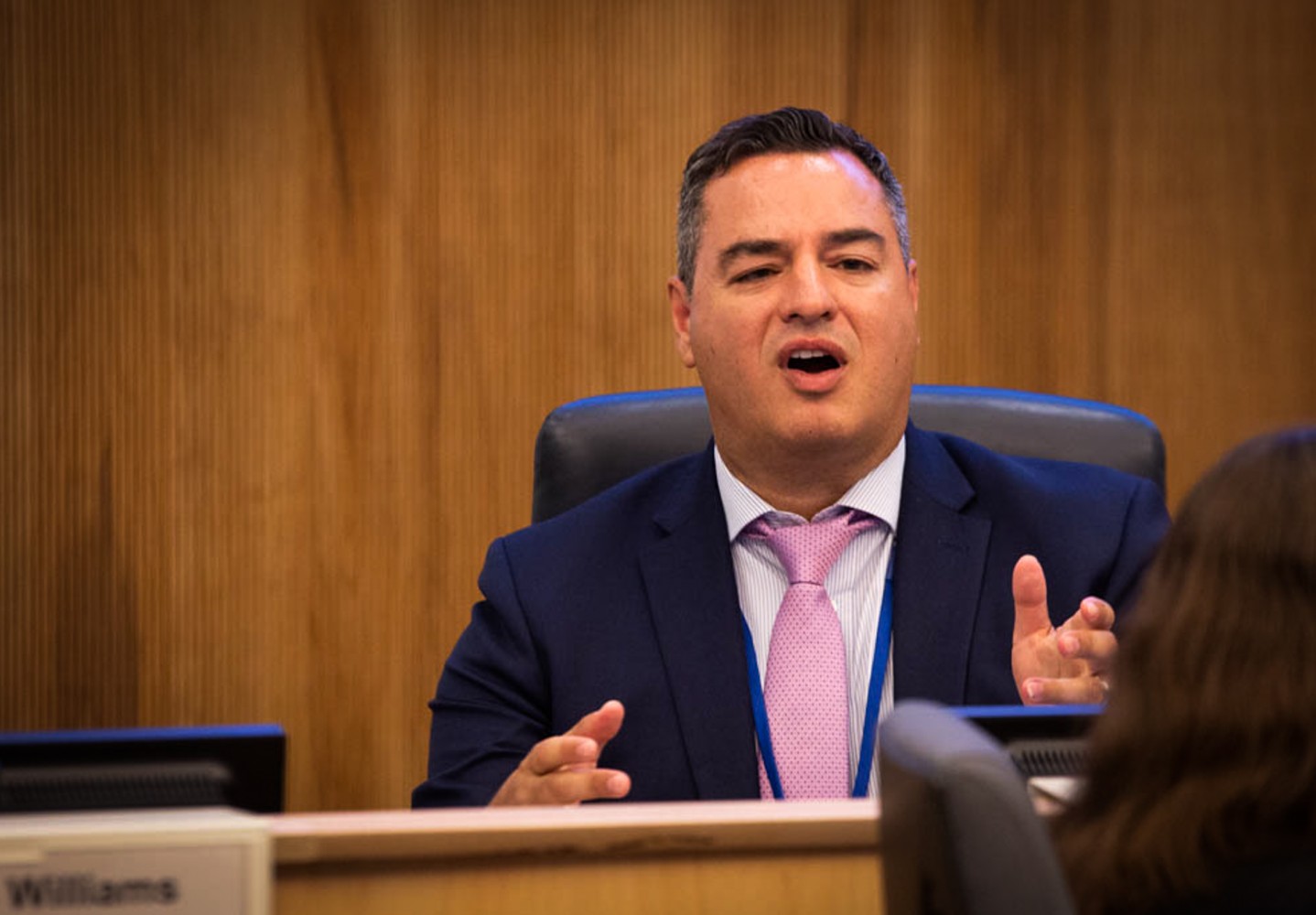 Regional Councillor Martin Medeiros
He is unsure of the fiscal philosophy, the numbers being put forth, and said it was hard to trust senior staff with managing the crucial infrastructure projects that have been approved by council.
We all have good reason to reflect back on past budgetary missteps by former political leaders and the staffers who served them. This economic malfeasance has left us in the lurch.
Yet, is Brown's tax plan a reasonable response?
A legacy of inaccurate budget reporting was first exposed in 2011 when a study said past staffers falsified the numbers. This voodoo bookkeeping tumbled back to 2001, the second year of Susan Fennell's time in office.
Then in 2014 (the year Fennell was ousted), it got worse – even downright bizarre. City staffers apparently "lost" the connecting thread to more than $700 million in projects that had been approved by council.
This bumbling got plenty of bad press, and since then, there have been two different mayors in office (Linda Jeffrey and Brown) and a complete gutting of senior staffers.
We now have city treasurer David Sutton and new CAO David Barrick overseeing our city coffers, and the current budget calls for cutting the capital projects budget in half.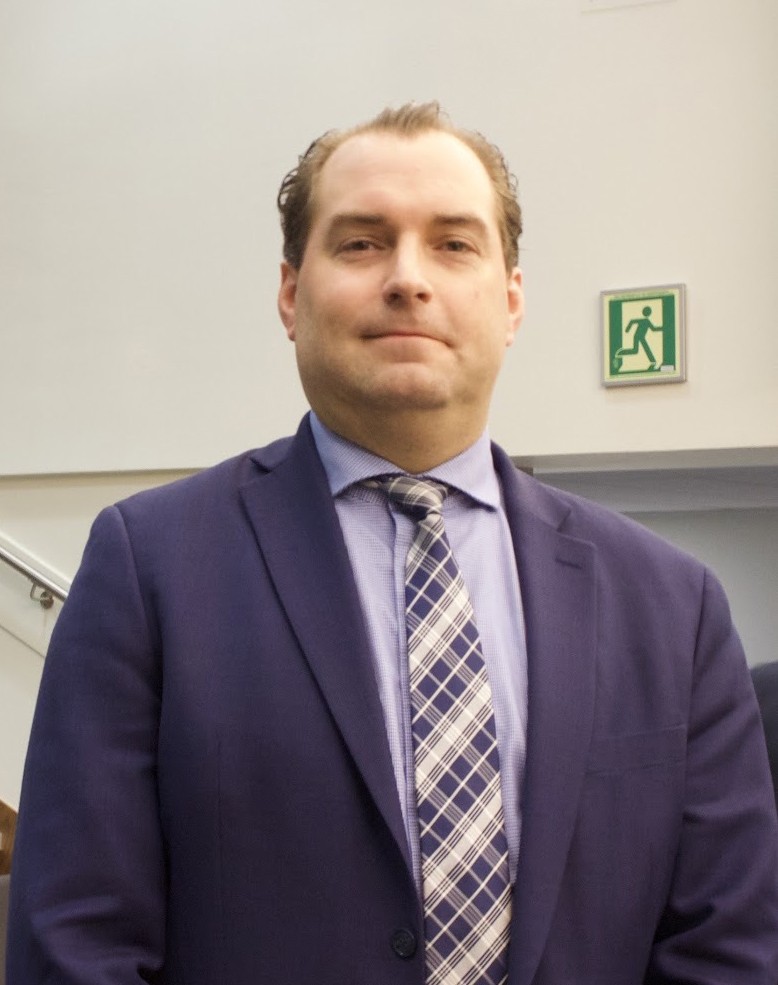 City Treasurer David Sutton
There is some dispute about these numbers, which was laid bare in a one-on-one interview between The Pointer and Mayor Brown.
Brown disputed the deep cuts, and Sutton finally confirmed them.
Is this a worrying trend, a stumbling return to yesteryear?
The idea, said Brown upon his election in 2018, is to keep tax hikes to a minimum, and use this as both a relief valve for beleaguered taxpayers, and a tool to attract new business.
If approved, the tax bill for the average homeowner will rise by a miniscule $27 this year – and only $91 if the region and education portions are included.
Is this, as some suggest, a case of the city kicking the can down the road? Is city hall ignoring a chance to raise funds to help fix our crumbling infrastructure?
The Brown mantra, driven by a deep adherence to fiscal prudence or Conservative ideology, says taxes are an economic restrictor on growth.
Where's the proof that CEOs of large corporations jump at a city's low tax rates when or if they decide to build or move their company to another city?
Our Google search came up empty of examples.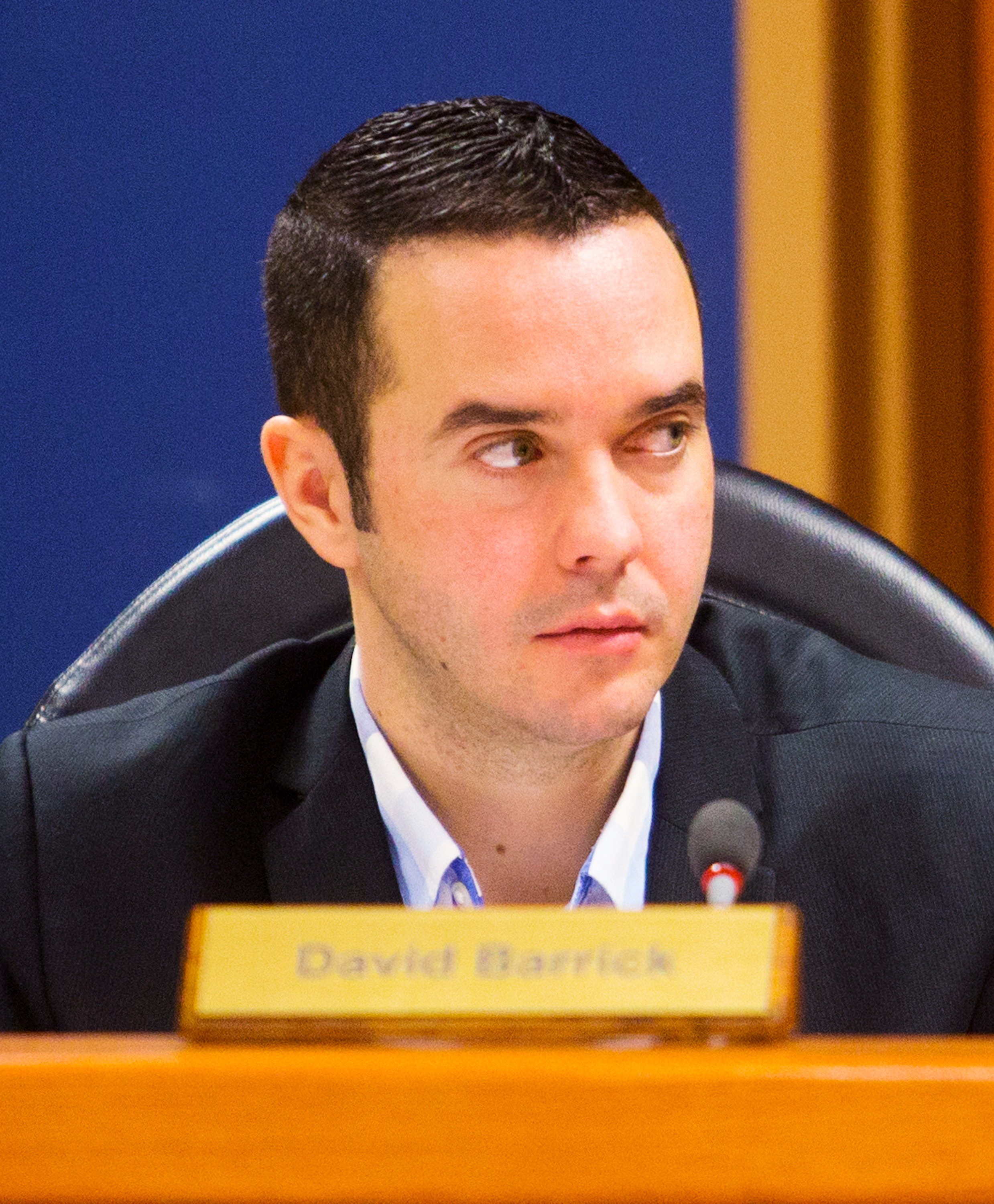 CAO David Barrick
Even the business sector isn't sure about all this. The Brampton board of trade led a delegation to council on Wednesday, and its CEO, Todd Letts, said it was not happy with a 2 percent levy for stormwater improvement attached to the tax bill. He encouraged more long-term planning, and wondered why the city couldn't establish a strategic Economic Development Infrastructure Fund to attract businesses. We're trapped "in a no-funding loop," he said.
Is the city practicing economic sleight of hand by keeping taxes low, and at the same time, clear-cutting our capital projects' needs?
The city has called them "push off projects."
It's hard to think why a third hospital, an LRT extension, Downtown Reimagined, or Riverwalk should be pushed off.
In 2011, a C.D. Howe Institute study showed Brampton finished dead last of 23 other municipalities when it came to staff accuracy on local budgets. That stunning moment in this city's fraught economic history, was surpassed in 2014 when $766 million in projects went unaccounted for.
It's little wonder the public lost faith in the budgetary process.
But Brown's "Team Brampton" approach was supposed to be different and driven by attracting more business to the city and thus creating thousands of new jobs.
Much of this would be facilitated through a new economic development plan, and accelerated by a real emphasis on a Foreign Direct Investment (FDI) plan.
But foreign investment isn't attracted to cities without good public transit, an attractive downtown, excellent healthcare, safe and complete streets, and city staff that have a history of excellence.
The city's growing infrastructure gap is expected to top out at $629 million by 2025.
Unless the cavalry arrives with moneybags full of provincial or federal government cash to help fix what ails us, the latest budget of low taxes will be another example of this city running on the spot, or treading water – whatever metaphor you choose to apply.
The time for Brampton to find a funding formula that can solve present and future needs was laid out in the middle of the month during the final night of the 2040 Speaker Series held at the Rose Theatre.
The last of the 10 speakers in the four-night series was Joe Minicozzi, a principal at Urban3 in Asheville, North Carolina, who has been named one of the 100 Most Influential Urbanists of all time. He said cities have to build density before they can build wealth, which you can't do if your downtown is a mess, and you have given over your future to plunderers, the developers who build cities based on the car, and sprawling suburbs.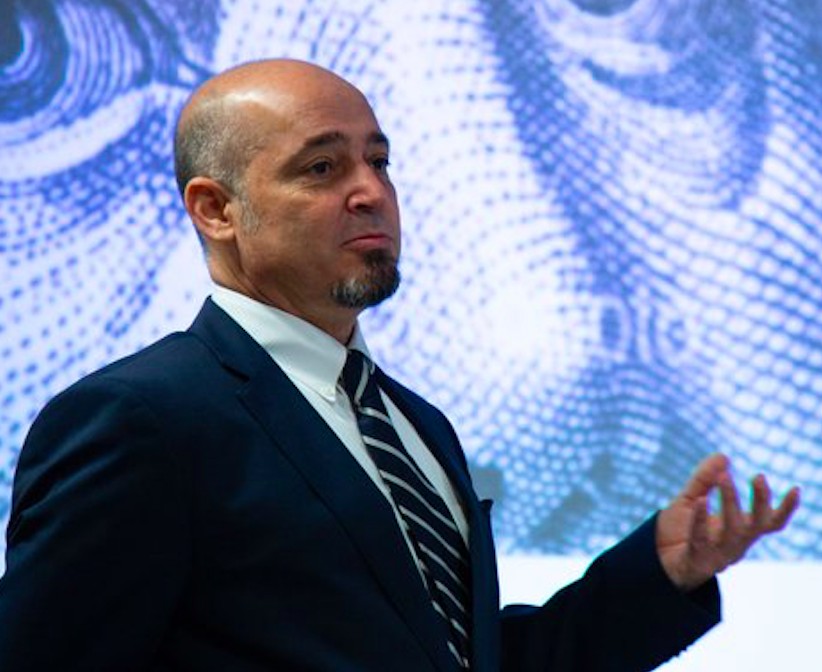 Joe Minicozzi, a principal at Urban3
Minicozzi not only knows how to crunch the numbers, but can pulverize them into power. He also knows how to grow the tax base.
The former architect and Harvard grad, said a city reliant on cars, and filled with thousands of miles of streets and parking lots, is basically subsidizing developers. If a city doesn't densify, it is doomed to fail. Cities can't afford to create dead zones for wealth.
He then used the example of a small southern U.S. city improving its tax base. It boasted how it had just approved a new Wal-Mart on a 34-acre site. Minicozzi was more interested in a new streetscaping project that would improve storefronts in its historic downtown core. These buildings covered a mere 0.2 acres. It turns out Wal-Mart paid approximately $50,000 a year in taxes, but the costs to the city in keeping up the infrastructure that surrounded it, plus the costs when police or emergency vehicles were called to the store, created a net loss. Meanwhile, the re-do of the downtown reinvigorated retailers and produced $11 million in tax revenues. This 3,500 percent explosion over a 15-year period was enhanced by even more downtown growth. Roads and streets produce no tax revenue. Sprawling single-storey commercial buildings are not the economic generators they appear to be. Every time a city improves its downtown, or densifies with productive buildings, these measures produce wealth, and up the tax base.
Minicozzi admits most are illiterate about tax policy, and that includes those who are charged with putting together city budgets – the staff and council. Unfortunately, none of them were in the audience at the Rose Theatre when he delivered his "wealth-building" speech.
Minicozzi's company also has an office in Portland, Oregon, one of the most beautiful and tax-rich cities in North America. Its population base is almost the same as Brampton. But Portland has a vibrant downtown, a wealth of public transit, and a rich tax base.
When Minicozzi was told that Brampton's population was the same as Portland's, he smiled and said, "Brampton is no Portland." Indeed.
He concluded by saying every city needs land-use analysis and an ability to find ways of creating wealth.
Some critics charge that "Team Brampton" is simply grandstanding when it issues a budget with a near-zero tax hike. It has left the much harder business of creating wealth for another day.
Brampton has plenty going for it, as Brown pointed out upon election in 2018. It has a huge land bank: 2,800 acres. That includes 25 million square feet of commercial space, 3 million office, and 100 million industrial. It's located within easy distance of Pearson International Airport.
But new businesses won't be attracted here simply because we have the largest land bank in the GTA, or a super-low tax rate.
To be successful, to be a Portland, this city has to be livable.
The long overdue fixes to much-needed projects like Reimagined, Riverwalk, a third hospital, and the LRT, need to be completed. They are not "push-off projects," but central to our success.
If that means raising taxes, so be it. Instead of kicking the can down the road, we need short-term fixes and long-term thinking.
Hazel McCallion dined out on zero tax hikes during her 36 years in office. Her city was awash in development charges. But with this hyper-growth came massive infrastructure builds – especially roads and highways, which eventually had to be fixed or replaced. When the charges dried up, these infrastructure bills were due.
Brown calls McCallion a mentor, one of his political heroes. Unlike Mississauga, Brampton has never been flush with cash, and the McCallion method won't work here.
As Minicozzi pointed out: "Building density builds wealth."
This is the Allen key of any successful budget.
Submit a correction about this story