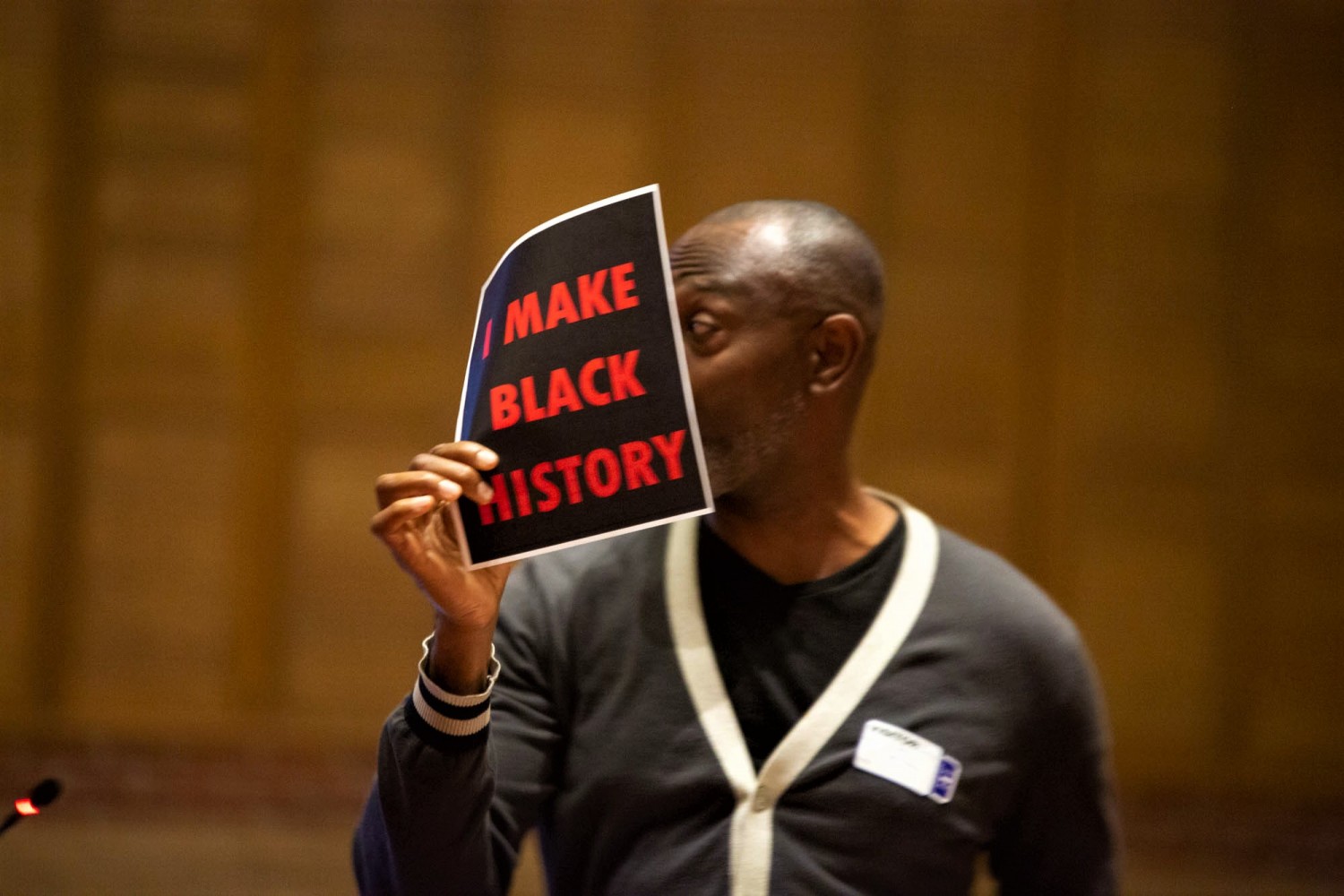 The Pointer file photos
Probe of anti-Black racism in the PDSB could cap off historic month with meaningful reform
In 2015 those who believe in public education and its equalizing potential seemed locked in a state of dreaminess, driven by the tenets of progressive politics.
A Black man with a Muslim name occupied the Oval office in Washington and the youthful heir to the Trudeau legacy rose to his father's place atop our national government with a powerful majority.
Both, perhaps, represented one promise above all – leadership that might finally elevate the status of all citizens as equals.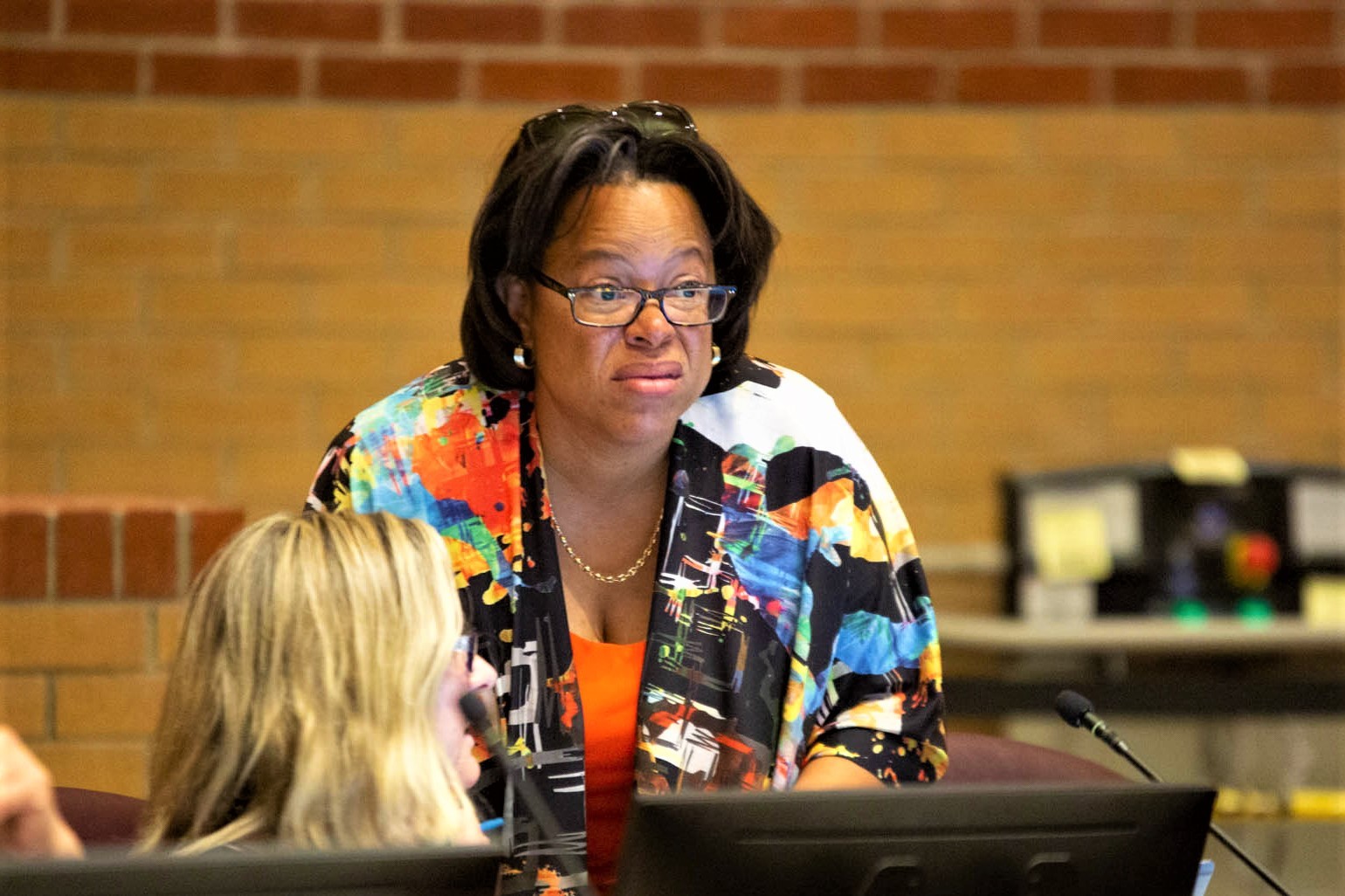 PDSB Trustee Kathy McDonald has taken on the board in the fight to expose anti-Black racism
Justin Trudeau's father had demanded, almost 50 years earlier, that Canada understand it is more than English and French. He forced the elites on both sides of this fraught centuries old relationship to broaden the conversation of tolerance to include all Canadians.
The youthful prime minister (yes, even with the facial hair) has elevated women and visible minorities to heights they have never seen at the highest reaches of government power. Chrystia Freeland is, effectively, the head of state presiding over our economic well being. Harjit Sajjan is responsible for keeping us safe.
However, Trudeau's frustrating and continued lip-service on reconciliation with our First Nations leaves a massive hole in his progressive agenda.
A more sweeping progressiveness was felt more deeply south of our border.
Barack Obama ruled over a discordant country tainted by a history of racism which had reared its ugly head in slavery, domestic terrorism condoned by public officials, Jim Crow segregation, the assassination of Martin Luther King Jr. and the persistent targeting of Black men by police.
But reforms under Obama's eight-year movement which swung the U.S. to the left, proved insupportable. Was it simply a dreamy vision after years of Conservative sway?
President Donald Trump, prodded by self-styled nativists like Stephen Miller, has skillfully shifted market economics and the primacy of individual goals to the centre of American politics, once again.
Issues of racial equality, which had slowly, quietly been elevated under Obama, would quickly be used as a dog whistle to wake up Conservatives who were re-convinced their economic and other personal interests would only be realized if others didn't take away their opportunities. Miller's hyperactive imagination, with his fascist use of discriminatory immigration policies, has pushed the entire Trump administration over the cliff on issues of race.
In Obama's run-up to winning the '08 Democratic nomination, he punctuated his speeches by saying, "yes we can." When he delivered his outgoing speech eight years later, he concluded with "yes we did."
No he didn't. The country did not sit firmly on the bedrock of liberalism. The Democratic party is stumbling through its primaries, wondering how it lost so much of the country, so quickly.
Obama begat Trump and the rock that hid away the wormy world of white supremacy and other virulent forms of racism, was quickly rolled back to expose a new form of an old vileness.
Many Trump supporters were resenters, bigots and xenophobes, and this manifested itself in a hate march in Charlottesville, and the turn-back of asylum seekers along the Mexican border.
The pictures of government officials pulling young children away from their parents (a policy forced by Miller) and placing them in holding cages, went viral on websites across the world.
The actions were wildly popular among a small minority and condoned by a much larger segment of Trump's sizeable base.
Since Trump's inauguration in 2017, the once accepted doctrine that we were now living in a colour-blind, "post-racial" world, was shown to be flimsy, and eventually blown to bits by a Republican Party retreating into the trenches of nativism.
We might as well be back on the battlefield, dug-in yards from each other in a fierce culture war, but miles away from understanding who our enemy really is.
This abrupt turn wasn't confined to America.
In June of 2018, Ontario voters gave Doug Ford and his PC party a sizeable majority mandate. After 15 years of Liberal hegemony under Dalton McGuinty and Kathleen Wynne, so-called progressivism was sent stumbling down a darkened staircase.
For anyone who has paid close attention to the racial tension within our largest public institutions in Peel, it has to be said that little was done by the provincial Liberals during 15 years in power, while the local police department was in chaos and the third largest school board in the country also descended into racial discord.
The police force, governed by provincial legislation and led by a board that features a mix of local politicians and Queen's Park appointees, faced widespread allegations of systemic discrimination supported by a damning decision by the province's human rights tribunal in a case brought by a distinguished South Asian-Canadian officer.
The finding was ignored by the force's long-serving former chief Jennifer Evans, who grabbed headlines for her defiant defence of the damaging practice of police carding, despite data that showed her force systematically targeted young Black men.
Over at Brampton City Hall, recent survey data showed that the municipality has failed to reflect the remarkable diversity of the city and that leaders inside are more interested in minimizing the disconnect than taking action to turn things around.
We also quickly learned that the poor treatment of "others" wasn't confined to a Trump rally, or a vicious tweet, but was also alive in of all places, the Peel District School Board (PDSB).
The Pointer has covered the goings-on at the board since we began our online platform in 2018. It hasn't made for inspired storytelling.
The board is riddled with allegations of racism, and some of its trustees, and past surveys, have flushed out a deep animus directed at Black students. It seems those who defend the curriculum are also tone-deaf when foisting outdated teaching on those who don't look like most of the teachers and board leaders.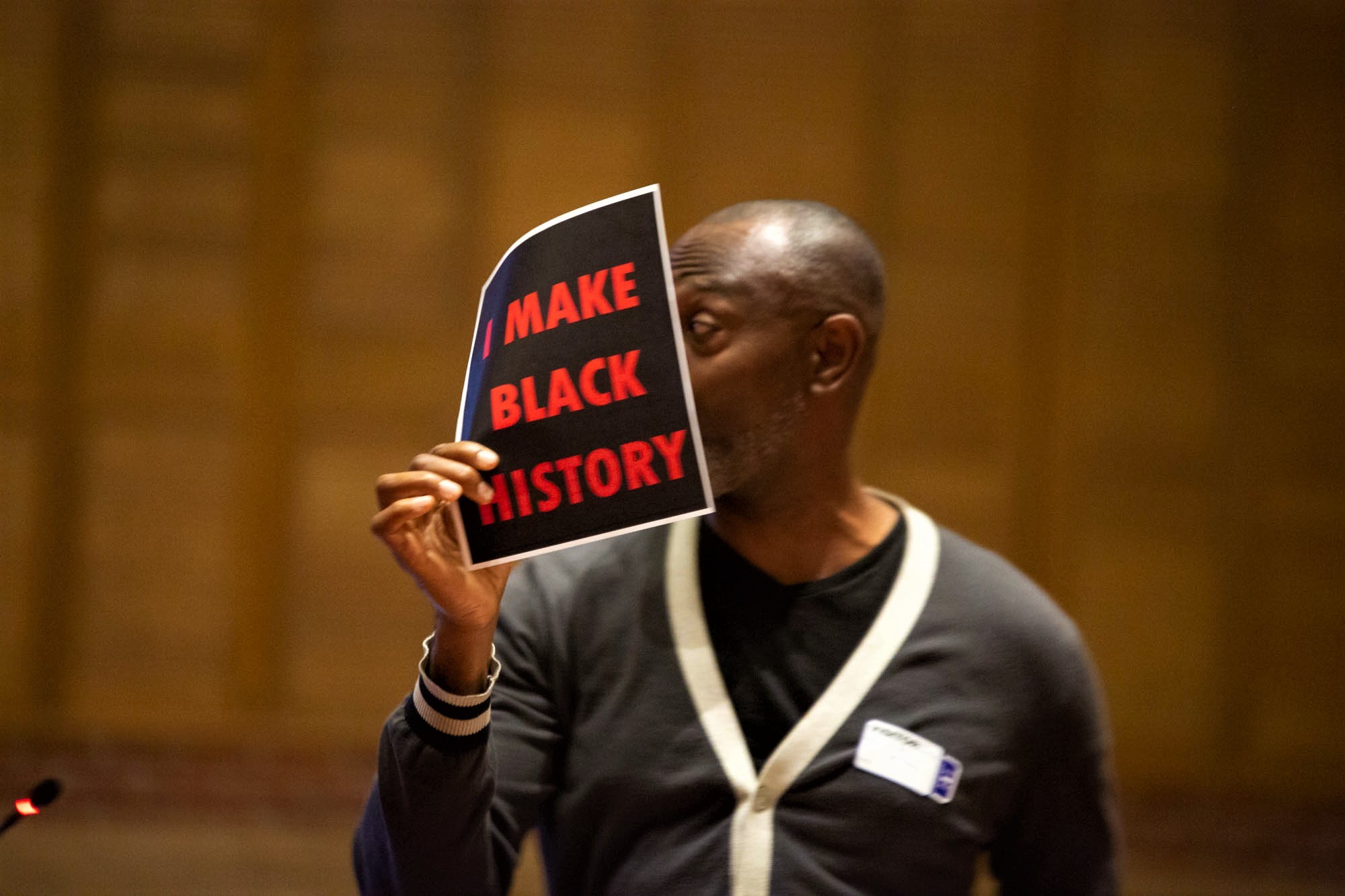 A parent at a PDSB meeting last year
The demographics are a recipe for disaster.
A recent board survey shows that more than 83 percent of its students are non-white, while a survey released in 2017 showed that about 75 percent of teachers and other board staff were white, including principals and senior administrators.
This has created a racialized mismatch. Some trustees, parents and students charge it is a systemic system of exclusion, especially impacting members of the Black community.
This all came to a breaking point last year when Brampton's Wards 2-6 trustee William Davies was overheard calling McCrimmon high school in north Brampton, "McCriminal". The school has a large cohort of Black students. A probe into the matter by integrity commissioner Sandhya Kohli seemed to make matters worse.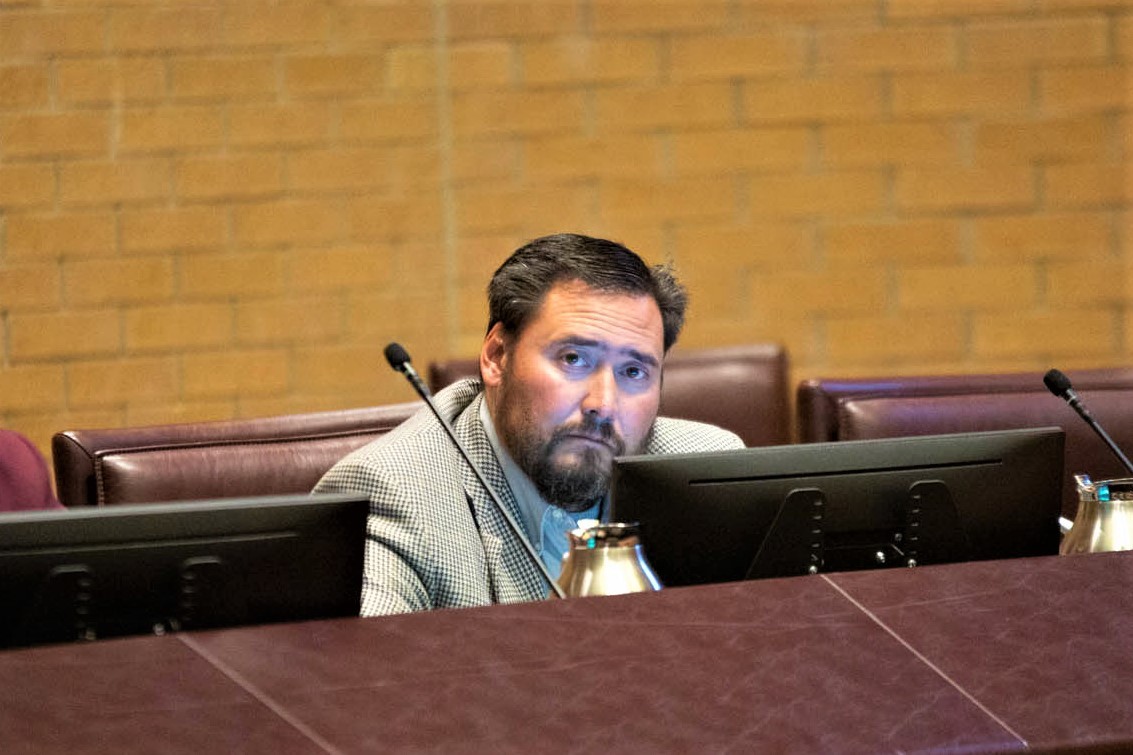 PDSB Trustee William Davies
She claimed the trustee's use of the term "McCriminal" was not a stereotypical pejorative referencing the school's Black population, but rather a simple nickname that identified the specific school in Brampton that students attend.
Her findings didn't suggest reprimanding Davies, but praised his long-time commitment to education. The board ignored the fact that its acting chair, Sue Lawton, had shut down parents at a public meeting, telling them Davies had never even made the remark, which he admitted to uttering.
Fellow Brampton trustee, Kathy McDonald (Wards 3-4) said Kohli's beguiling report only escalated the mounting tension within the board. It also drew the ire of Mississauga Ward 9-10 trustee Nokha Dakroub who was "deeply appalled" by the conclusions.
McDonald was blunt in a later assessment she offered up to The Pointer: "Anti-Black racism is rampant throughout the PDSB."
The incident unfolded as a damning complaint to the Human Rights Tribunal of Ontario was made public. Poleen Grewal, head of equity and inclusion for PDSB has alleged in her allegations against the board and its director, Peter Joshua, that anti-Black racism is widespread and her efforts to address certain issues impacting Black students have been met with hostility and reprisals against her.
All of it has spun out of control leaving the board in self-inflicted chaos.
The racial mess has spawned an ongoing provincial inquiry, and the interim report was issued on the second last day of 2019. The three reviewers stated in the report that they "consistently heard painful accounts of traumatic experiences in schools and school communities." The "narratives shared with us signal a profound lack of respect in relationships, demonstrated by stories of marginalization, discrimination, differential behaviour, and harassment."
The rot seems to run deep, from anti-Black racism to questionable hiring practices, and a decided lack of leadership.
Ontario's Education Minister Stephen Lecce said the entire review would be overseen by assistant deputy education minister and human rights lawyer Patrick Case, a prominent member of the Black community. He was also part of a review team that issued another scathing report in 2017. The interim report was issued just before the end of the past decade, and the final one is expected soon. This is particularly timely since Black History Month will be in the minds of many.
But its findings won't be new, said Stephen Lewis, the former Ontario NDP leader who addressed the issue way back in 1992.
Two things have become abundantly clear as we celebrate the accomplishment of Afro-Canadians this month: the post-racial dreams stirred up by the election of Obama, were proven illusory; and the PDSB needs to be put through the wringer so systemic racism can be squeezed out.
While Peel awaits the full findings from the province, a concurrent project has been ongoing, and sponsored by the City of Brampton. The 2040 Speaker Series, featuring 10 experts on urbanism and held over four Wednesdays at the Rose Theatre, is now finished.
The second event was held a few weeks ago, featuring Lewis, now 82 years old. From 1963 to 1978 he served as an MPP and became leader of the Ontario New Democratic Party, topping out as leader of the official opposition. He was later named Canada's ambassador to the United Nations (1984-88), and deputy executive director of UNICEF, at the organization's global headquarters in New York (1995-99). He held the UN's special envoy for HIV/AIDS in Africa from 2001 to the end of 2006.
At the Rose, he was teamed with Zahra Ebrahim, a young urban designer interested in realigning power from the few with access to influence to many who use their own productivity, using sophisticated planning to build equity, and engaging citizens in the design of services, policies and infrastructure.
The underlying theme of the series is the city's 2040 Vision, and this aspirational document released in 2017, is now part of a game plan for the Patrick Brown regime at city hall.
Lewis is a quintessential progressive, a socialist warrior whose reputation was tarnished by the failings of Bob Rae when he and the NDP won power in Ontario in 1990. The NDPers quickly fell into disfavor with the electorate after a series of punitive, ill conceived policies that targeted the business sector.
Some critics suggest Lewis-types are out-of-sync with our times, a progressive icon long past his best-before date.
But in the ever-changing kaleidoscope of life, the opposite might also be true. Although he was hired by organizers to talk about the importance of an eco-friendly agenda when it comes to city building, it was his views on racism in our school system, that were both prescient, even manifest.
Consider: in 1992, under Bob Rae, and in the aftermath of the tumult from the Rodney King racial riots in the U.S. that spilled onto the streets of Toronto, Lewis was called upon to look into our police forces, and our school system.
Lewis's career in the legislature ran parallel to that of his great rival and life-long friend, Brampton's Bill Davis, the premier from 1971-85.
He had high praise for Davis, now 90, and his chivalric approach to legislating when he spoke at the Rose. It was the ex-premier who promoted Lewis to then Prime Minister Brian Mulroney for his UN postings.
While the two seemed diametrically opposed on issues and philosophy, they were steadfast champions of education. They both oversaw a province growing by gradations, and an education system that was constantly playing catch-up, and diversifying by the day.
While Davis has been called the father of the current education system in Ontario, Lewis was its uncle, and like Davis, he can sport double-digit honourary degrees from universities across Canada. Two high schools (one in Vaughan, the other in Mississauga) are named after him. Naturally, the one in Peel is known for its progressive agenda and curriculum.
During a candid talk with The Pointer, the issue of racism at the PDSB irked him. He remembers his report on race relations, which Rae had appointed him to produce in 1992.
It was poignant, and oft-times emotional.
The interviews he had with Black students were eye-openers. "They kept on saying to me: 'There are no Black teachers and there are no books that reflect a Black curriculum'."
Little has changed.
The key, said Lewis, was to make these Black children, like all students, comfortable in their surroundings – something that is still a challenge 30 years later.
Allegations against the Board are horrific. Far from the ideal of schools as a sort of kingdom of peaceful learning, McDonald previously told The Pointer of one student who is not Black, confronted by a teacher who tried lobbying the girl, unsuccessfully, to not speak at an event being held in solidarity with Black education.
The teacher told the student, according to McDonald's recollection after the girl recalled the encounter at the event, that "Black people are not smart, they're lazy and nothing you do can help them."
When Lewis was given his mandate from Rae, it was a huge task, and he managed to compress it into six weeks. His findings ring as true today as they did then.
"The students [I spoke with]…they don't understand why the schools are so slow to reflect the broader society. One bright young man in a Metro east high school said that he had reached [the end of high school] without once having a book by a Black author [assigned to him]. And when other students, in the large meeting of which he was a part, started to name books they had been given to read, the titles were Black Like Me and To Kill and Mockingbird (both, incredibly enough, by white writers!). It's absurd in a world which has a positive cornucopia of magnificent literature by Black authors. I further recall an animated young woman from a high school in Peel, who described her school as multiracial, and then added that she and her fellow students had white teachers, white counsellors, a white principal and were taught Black history by a white teacher who didn't like them… ."
The educational wants and the societal needs of Black students and parents were regurgitated by the interim provincial report that was released a few weeks ago.
While Lewis thought the Rae government would be the vanguard of much-needed change, and much of his work on the racism in the school system at the time, would be welcomed, it was simply ignored or discarded by the following regime.
In the spring of 1992, a jury acquitted four Los Angeles police officers caught on tape beating Rodney King. It sparked riots across L.A. and elsewhere, including Toronto. Two days before a planned protest by Canada's Black Action Defence Committee outside the U.S. consulate, Toronto police shot and killed Raymond Lawrence, a 22-year-old Black man. It was the fourth killing of a Black person by police in the area in as many years, and led to what was later called the Yonge Street Riots.
Lewis saw the seeds of discontent when he talked to students in the classrooms. He offered recommendations to confront systemic racism in the criminal justice, law enforcement, employment and education systems.
In 2015, the Ontario Alliance of Black School Educators noted that the employment of visible minority elementary and secondary teachers across the province fell 50 percent short of Ontario's demographic makeup.
Lewis sees both the legacy of his report and the current operations of the Ontario Anti-Racism Directorate as part of a longer process that is not only far from over but requires sustained political will if it's ever going to succeed.
Enter leaders just like McDonald.
She has lived the experience, knows how the system works against those trying to reform it and seems fearless in the face of those who wish for her to fail.
She has led the movement to take on the board, standing up to the shameful behaviour of people like Joshua and fellow trustee Sue Lawton, who tried to shut down Black voices demanding answers in the face of the "McCriminal" comment.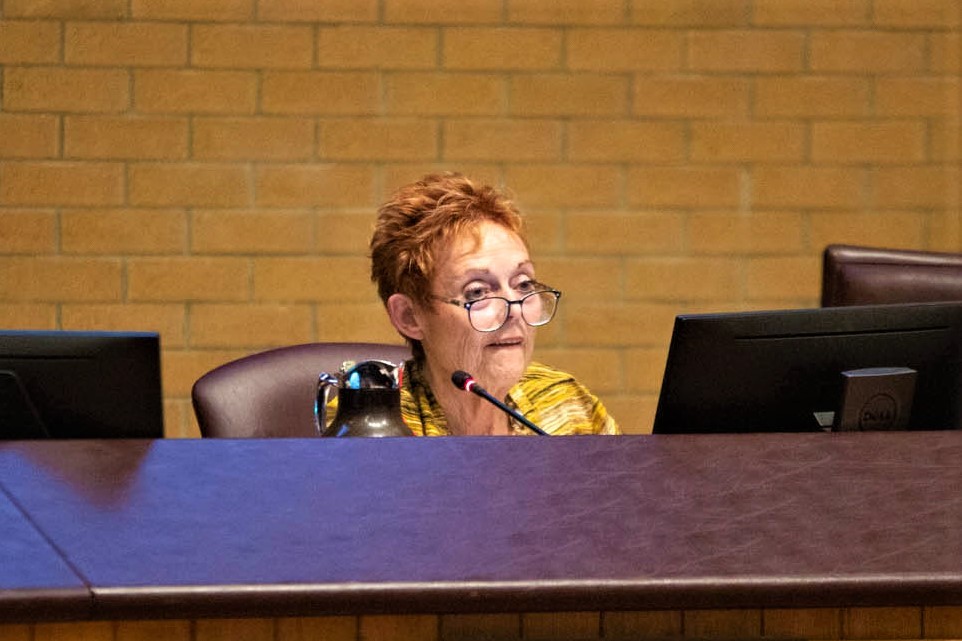 PDSB Trustee Sue Lawton chaired a meeting when she prevented Black parents from speaking and wrongly claimed Trustee William Davies never made the "McCriminal" comment, which he later admitted to.
Despite obvious obstruction by white members, McDonald made them look like amateurs as she deftly brought the problems to light.
But she will need people like Lewis and Lecce, those closer to the largest levers of power, many of them white, to help, or at least not get in her way.
In Obama's final speech before leaving office, he quoted from Atticus Finch, the controversial white lead character in To Kill a Mockingbird: "You never really understand a person until you consider things from his point of view. Until you climb into his skin and walk around in it."
That's what those putting together the province's report on the PDSB hope to do, and rolling it out during Black History Month, will make it all the more prescient.
Hopefully, they'll come up with some firm guidelines on equity, hiring, and not let the cliques that have run the PDSB in the past, avoid facing the post-race reality that confronts them in this new decade.
It's a complicated problem that needs input from all the stakeholders. Peel can set a standard for other jurisdictions across the province. After all, it is the most diverse region and its board should be a leader in equity and inclusion.
Unlike the pathetic government legacy of inhuman treatment toward our First Nations, the provincial review of anti-Black racism in the local school board is an opportunity for the Ford government to show it can be progressive.
The premier has just announced the start of his 2022 re-election campaign.
With his approval rating on the education file sinking like a stone due to the ongoing labour unrest, the report set to be issued at the culmination of Black History Month could help his fortunes with hundreds of thousands of families.
And it could finally send a message to the PDSB – get on board, or get out of the way.
Submit a correction about this story