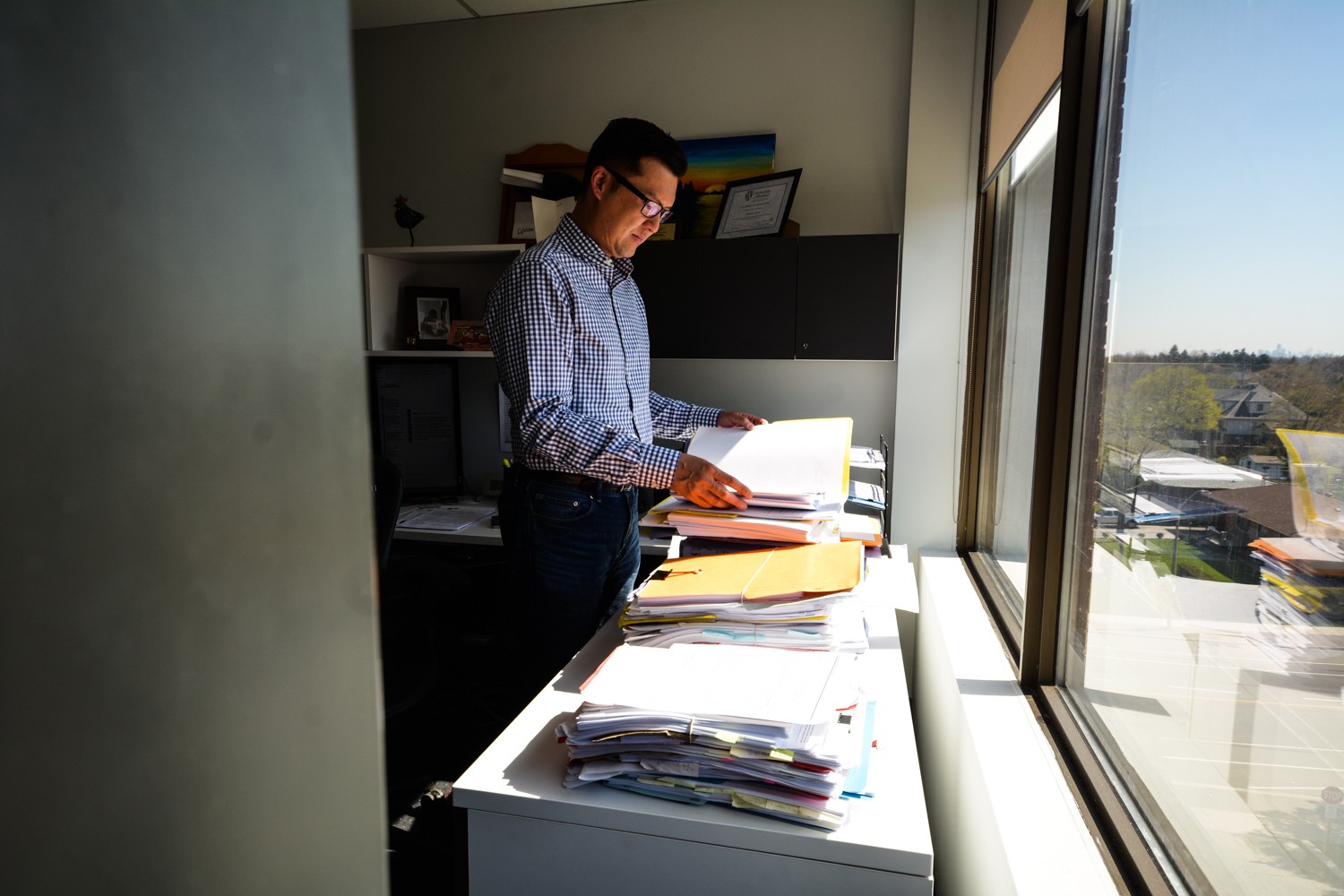 Photos from Joel Wittnebel/Twitter/Rudy Cuzzetto/Facebook/Doug Downey
Could equal access to justice soon become a pipe dream in Ontario?
A crisis has been unfolding in Peel over the last five years.
Between 2014 and 2018, family dispute calls to the Peel Regional Police have risen from 5,398 to 7,172 — a 33 percent increase. A similar trend has been observed in intimate partner disputes, which increased 23 percent, from 8,107 in 2014 to nearly 10,000 in 2018.
Compounding the problem is the reality that those looking to get out of these toxic — and often dangerous — situations could be stuck waiting on the justice system. To file court documents for things like divorce, custody claims or child protection, residents must deal with a court house that is chronically understaffed.
Statistics from the Ministry of the Attorney General show that average wait times to file documents at Brampton's Hurontario Street courthouse are some of the longest in the GTA. The Ministry standard is to provide counter service to clients in 30 minutes or less. In Brampton, the average wait time for family matters has reached two hours and 20 minutes, nearly five times the provincial standard.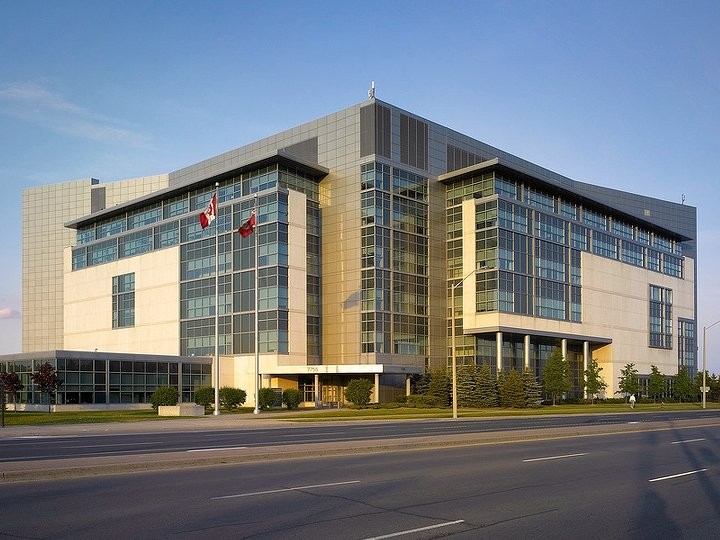 The A. Grenville and William Davis Courthouse in Brampton
More recent figures show that the average wait is now down to 1 hour and 12 minutes — still far longer than most GTA courts.
Stuck in the middle of this dynamic are local legal aid clinics like Mississauga Community Legal Services. They provide essential legal services to those who can't afford a lawyer. Every Friday is essentially "family court day" at the Mississauga legal clinic, and according to Douglas Kwan, the co-executive director, it would easily see a dozen people who needed desperate assistance.
"It was a great resource for people who lived south of Elginton who needed family law advice," Kwan says.
Notice Kwan's use of the past tense. Cuts from the Ford government last year forced the clinic to eliminate this service. Now, if people in the area need help, they must go to the already packed Brampton courthouse.
"It was really important because people who are empowered and know the law, they make the whole justice system faster and more efficient," Kwan said.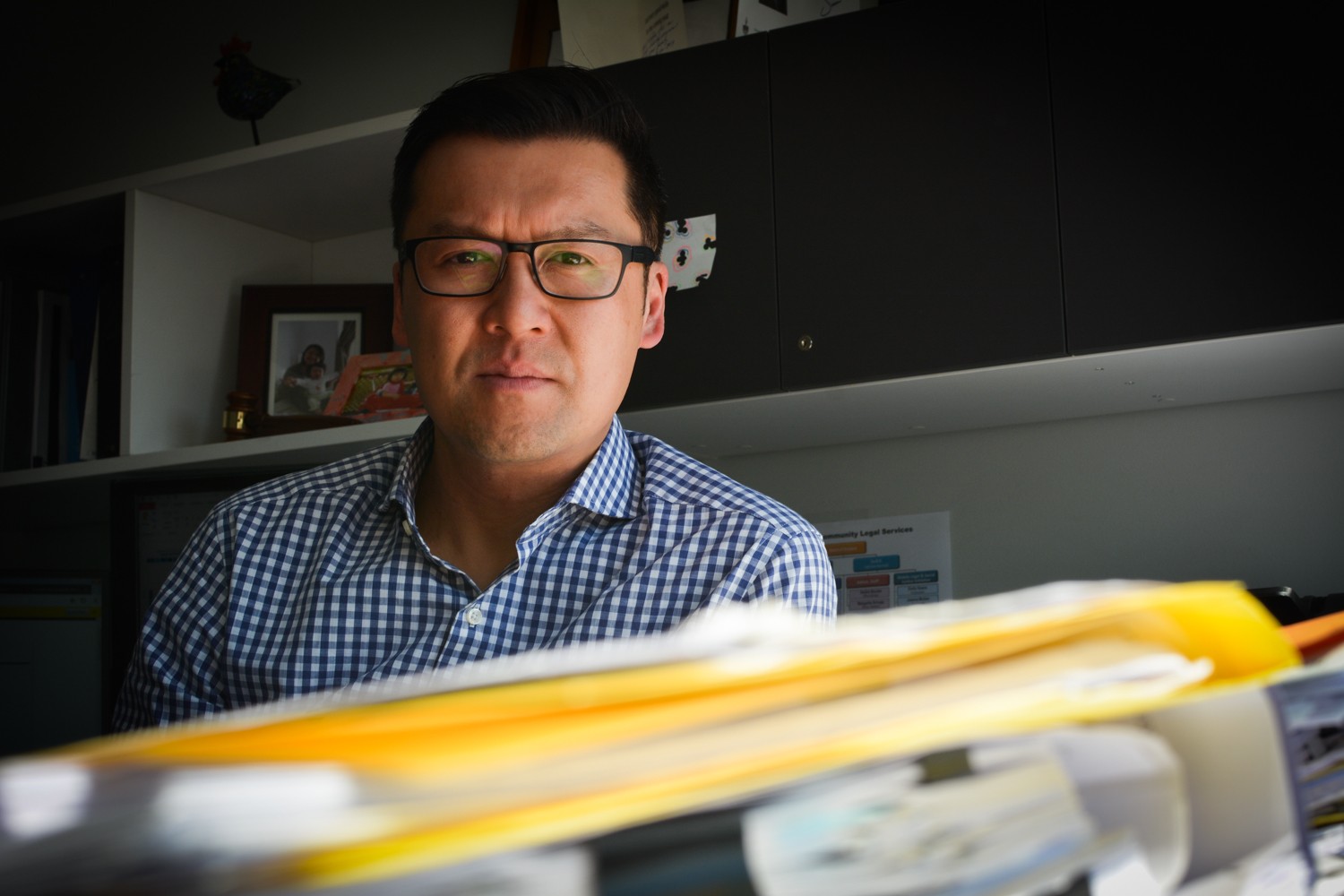 Douglas Kwan, co-executive director of Mississauga Community Legal Services
And that's something that would greatly benefit Brampton, a city that is not only strained to provide services in a timely manner, but is facing a shortage of Justices of the Peace to preside over court matters. It means that when court is in session in Brampton, things need to run extra smooth in order to get as much business done as possible.
For Kwan and many in the legal aid sector, the PC government's cuts in its 2019 budget, which slashed $133 million from the Legal Aid Ontario budget — a 35 percent reduction — and threatened further cuts in 2020, have been devastating. This year's cuts have since been reversed by the PCs following significant community and stakeholder backlash, but for those in the legal aid sector, while thankful their budget won't be gutted even further, the damage is already done.
Due to 2019 cuts, Kwan and Mississauga Legal Services were unable to bring on an additional lawyer, someone who could assist nearly 20 people a day with housing, WSIB claims, and other issues faced by the region's most vulnerable. On top of that, because of the uncertainty around the level of funding for Legal Aid Ontario in the upcoming provincial budget, Kwan says they are unable to offer any permanent contracts, making it very hard to attract fresh minds who are coming out of law school. Already, the legal aid sector doesn't pay nearly as much as gigs on Bay Street.
"Mississauga is already underserved and the cuts compound that in the sense that we can't even get closer to meeting that service because of the cuts," Kwan says.
It's why just last week, Mississauga Community Legal Services delivered a letter — with 1,000 signatures from local residents — to Attorney General Doug Downey calling for a reversal of the cuts made to Ontario's legal aid system.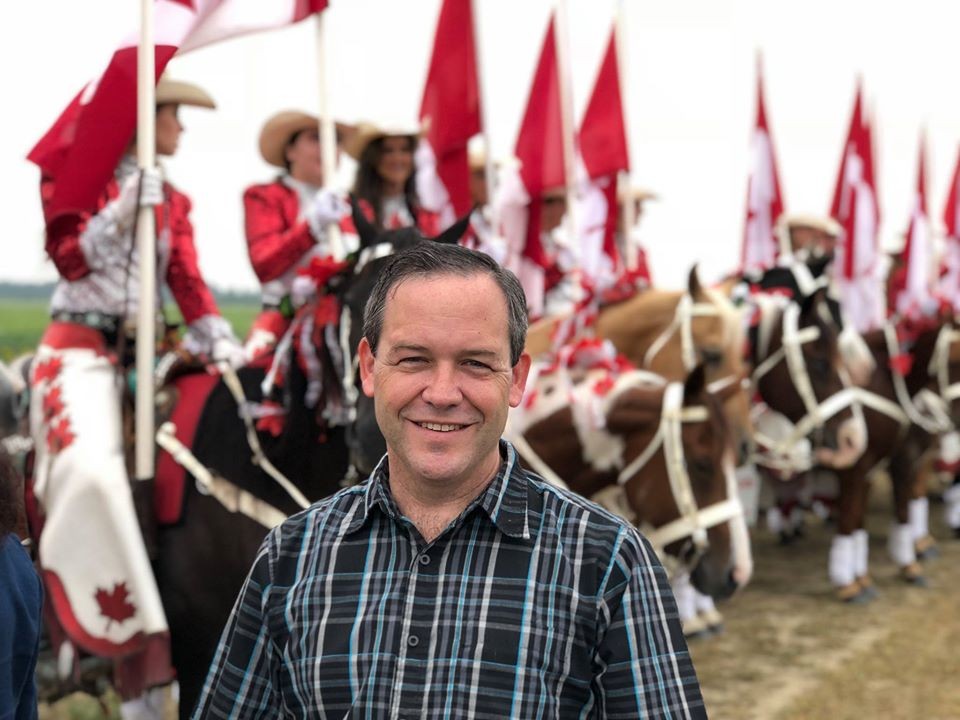 Attorney General Doug Downey
Mississauga is the province's third largest city, and legal aid clinics serve a low income population of approximately 128,000, yet they are one of the worst funded, the letter states.
"We ask that you listen to the voices of your voters, Region of Peel, civil society groups, the Law Society of Ontario, health care providers, the judiciary, and others to invest in community clinics. It is the right thing to do for the province of Ontario and for the people of this community," the letter reads, which is signed by Kwan and co-executive director Sabrina Karmali.
It was addressed to not only Downey, but all six of Peel's MPPs, who Kwan says haven't been too active on the file. A petition with the same ask and 500 signatures was sent to all of them weeks ago, but little came of it.
This lack of funding is not the only element threatening to undermine the work of legal aid clinics across Ontario.
In the Legislature this week, the PC government's Stronger and Smarter Justice Act passed second reading. The omnibus piece of legislation includes about 20 different changes to existing Acts. One of those affected is the Legal Aid Services Act created in 1998.
About the 1998 bill, Downey says it is outdated and inefficient.
"Ontario's legal aid legislation has not been significantly updated since 1998, more than 20 years ago. Although a lot has changed since then, the Legal Aid Services Act has stayed mostly the same, and Legal Aid Ontario has been unable to adapt to the challenges of a rapidly changing demographic, economic and technological landscape," he said at Queen's Park on Thursday.
Kwan sees things a bit differently.
"With the old Bill, we were able to create a legal aid system that is second to none, not only across Canada, but actually in the world," he says, noting that people from places like the Ukraine and China have come to study Ontario's system. "It's a really unique jewel for Canada and Ontario and that's as a result of the legislation that was passed in the late 90s."
Now, with the new legislation, Downey is proposing expanding the legal aid system beyond just community clinics, allowing private practice lawyers and law firms to offer these services as well.
The branching out of legal aid services is just one of the changes. The most significant change comes in what could potentially cause a complete shift in the foundation that Legal Aid Ontario was built on.
In the very first line of the 1998 bill, it sets out the purpose of the legislation. "The purpose of this Act is to promote access to justice throughout Ontario for low-income individuals," the Act reads.
The new legislation removes reference to priorities of "access to justice" and "low income," the nucleus legal aid is built around.
"I think there's a lot more emphasis on being responsible for taxpayer dollars, but if you take out that sentence..it's an important sentence," Kwan says. "The rule is there to ensure that legal aid meets its objective which is access to justice, but you can't really say that with this new legislation."
With that said, Legal Aid Ontario has come out in support of the bill, saying it provides the organization "greater scope to develop and adapt services and policies to more responsively serve clients, and work with service providers. It offers opportunities for innovation, and allows us to address gaps in the justice system."
Inside Queen's Park, it's now coming down to a battle of words — with words.
Downey waves off the criticism of his legislation.
"The thing about our government is, it's more about actions than words," he said. "It's our commitment to those that are vulnerable, those who need the services the most. We work with the community clinics. We've worked with the association. We've worked with all sorts of stakeholders to make sure that we are putting the effort forward to protect people and give them the tools they need without creating bureaucracy, without creating disincentives to reaching for help, to reaching into the justice system."
The response was not enough for Brampton East MPP Gurratan Singh, who believes actions are more than words, and the removal of these particular phrases in the legal aid bill have the potential to change everything.
"It removes the very foundation in the purposes section of the legislation," Singh said in the Legislature Thursday. "In this House, our words are our actions. The words we write in legislation have a real impact, and the removal of these words are actions. And to instead say, "I'm not bound by these words because our actions demonstrate something else" is in very contradiction to our job as lawmakers."
---
Email: [email protected]
Twitter: @JoeljWittnebel
Submit a correction about this story