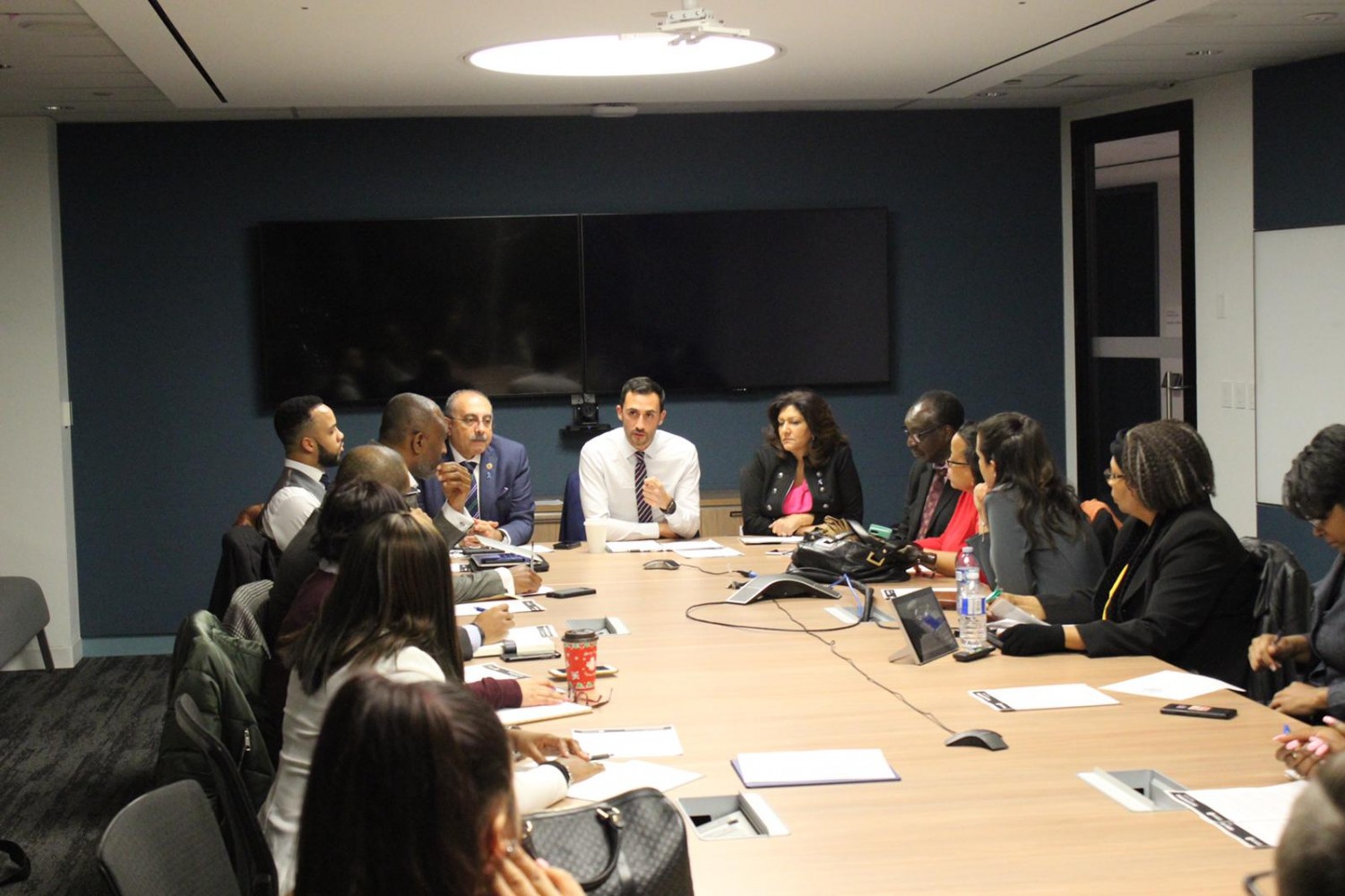 Photos from The Pointer files/Twitter
With another PDSB teacher sanctioned for discriminatory remarks, the spotlight turns to provincial review
The history of the Peel District School Board will forever be divided into the time before the provincial review and after.
Many will tell you that in the period after the province of Ontario announced it was stepping in to review allegations of anti-Black discrimination within the board, is when they realized there was a serious problem. However, some community members and school trustees will tell you the problems existed well before the province took notice, and have been festering for years. The evidence for the latter continues to stack up.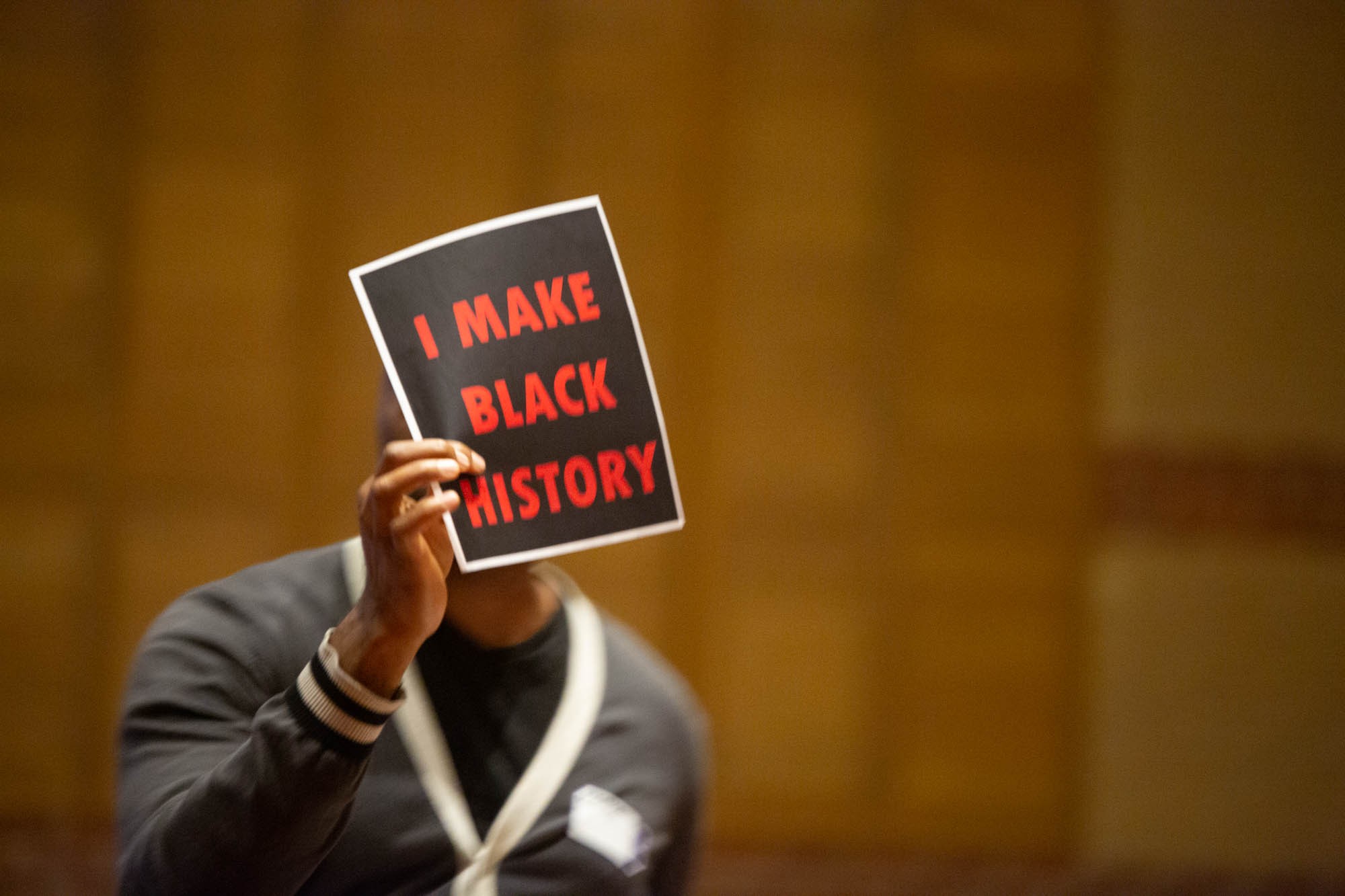 Most recently, a Brampton educator was dealt a six month suspension by a disciplinary committee of the Ontario College of Teachers (OCT) after he barred students from his classroom and shouted discriminatory comments at another. These actions occurred in 2016, well before the community uprising that led to the provincial review late last year.
In early February 2016, according to the OCT decision released in November, Martin Bonello, a wood-shop teacher at an unnamed Brampton high school directed five students to leave his classroom because they had brought knapsacks to class. He didn't tell them where to go, did not supervise them when they left, and did not not tell anyone within the school administration that the students were removed from the class.
Later that month, in front of students and an education assistant, Bonello told one of his male students, "I don't want you to blow up my class. No Afghanis in here!" or "I don't want you to blow up my class. No Afghanistans in here."
The student, upset by the comments, left the classroom immediately.
A few days later, the same student arrived a few minutes late to Bonello's class, and he was not allowed inside.
After, when the vice principal was informed of the incident, they spoke with the student who said he was treated differently than other students, like he was "nothing" and "an invisible person sitting in the class."
When the OCT was informed, an investigation began. Following complaints, the OCT looks into allegations made to determine whether there is enough evidence to substantiate them and if there is, the case is referred to a disciplinary panel to make a decision.
The panel determined that Bonello made "culturally insensitive and unprofessional comment" toward the student.
"It is unacceptable for teachers to make demeaning comments to their students, and to model that type of insensitive behaviour for their students. The Member's comment to Student 1 also constitutes verbal and psychological or emotional abuse because it was culturally insensitive and singled out a student in front of his peers," the OCT decision reads. "Through his repeated misconduct, the Member demonstrated a lack of professional judgment and a blatant disregard for the emotional and physical well-being of his students. His conduct was disgraceful, dishonourable and unprofessional, and it was unbecoming a member of the profession."
In addition to substantiating the student's claims, the investigation uncovered a number of safety violations with equipment in Bonello's classroom, despite repeated inspections by the board's health and safety department. The OCT panel concluded Bonello had "blatant disregard for health and safety recommendations."
As a result, the Panel suspended Bonello's teaching certificate for six months and required him to complete a number of courses before he can teach again, including classroom management with a focus on supervision and sensitivity training.
Bonello resigned from the PDSB in October 2016. Bonello and his lawyer both declined to comment on the OCT's decision.
This is not the first time the OCT has seen PDSB teachers standing before them facing allegations of discrimination.
In 2017, another teacher appeared before the OCT after allegations surfaced they had called a Muslim student a "bomber," a white student a "cracker" and a Black student a "thief." Those statements were allegedly made during the 2011-12 school year.
The background paints a scary picture of the learning environment within the PDSB as issues fester not just inside the walls of one school, but across the board.
Frustration over these continued cases of discrimination boiled over late last year when the words of a trustee ignited accusations of anti-Black racism and highlighted how issues of discrimination were not just at the school level, but rose to the height of school trustees as well. Around the same time, members of the public were made aware of a Human Rights Tribunal complaint filed by Poleen Grewal, the board's associate director and its head of equity and inclusion, which alleges widespread anti-Black and anti-South Asian behaviour in the board, and by director of education Peter Joshua. The Board and Joshua deny the allegations.
In late 2019, the PDSB was embroiled in a controversy surrounding the remarks of Brampton Trustee William Davies, who in a private conversation this past summer, referred to McCrimmon Middle School as "McCriminal."
McCrimmon, located in the north end of Brampton, has a large Black student body and the rest of its students are overwhelmingly non-white. Davies, the trustee, is white.
Trustee William Davies
When a strong contingent of Peel's Black community filled the PDSB boardroom demanding answers, they were snubbed by members of the board who initially denied the comment had been made.
"We have no record … of that comment," Trustee and vice-chair Sue Lawton told one of the speakers. "I'm not going to answer that question … because it never happened," she told another speaker. Both comments drew jeers from the crowd.
For Trustee Kathy McDonald, a driving force behind the movement to eradicate issues within the PDSB — who was also present when Davies made his remark — told members of the public that she had repeatedly tried to raise the issue but was stonewalled each time.
It wasn't until several days later that Davies apologized for the remark, which eventually triggered an Intregity Commissioner's investigation. The eventual conclusion of that investigation found no wrong-doing on Davies behalf — something disputed by many community members and trustees — but it was clear that more needed to be done.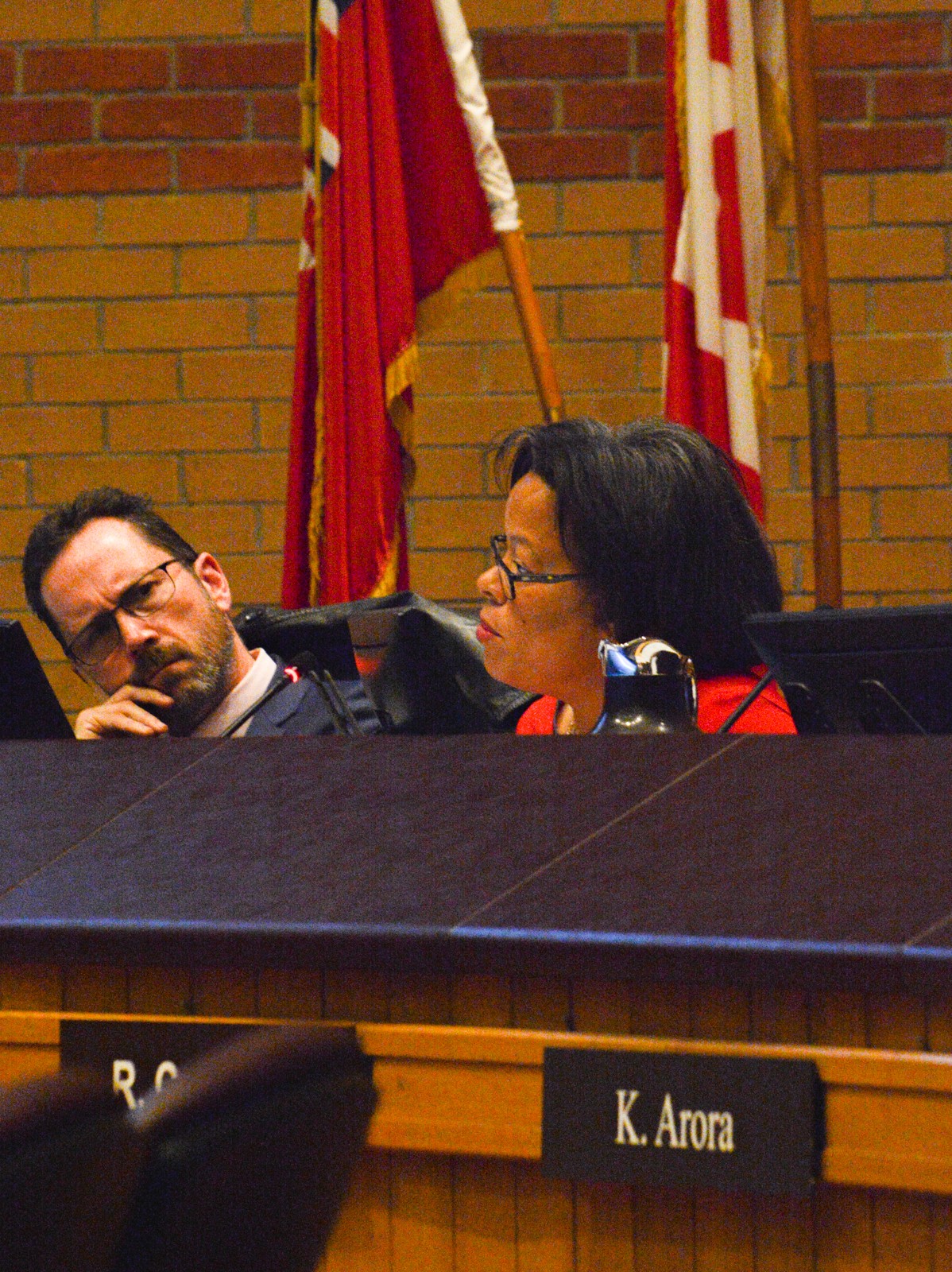 Trustee Kathy McDonald
In November, then board chair Stan Cameron reached out to the province for help. The letter made no mention of specific issues, or the rampant accusations of anti-Black racism, a sign the board was unwilling to be held accountable for the issues that were occurring. However, when education minister Stephen Lecce wrote back, he made it clear what the province was coming in to investigate.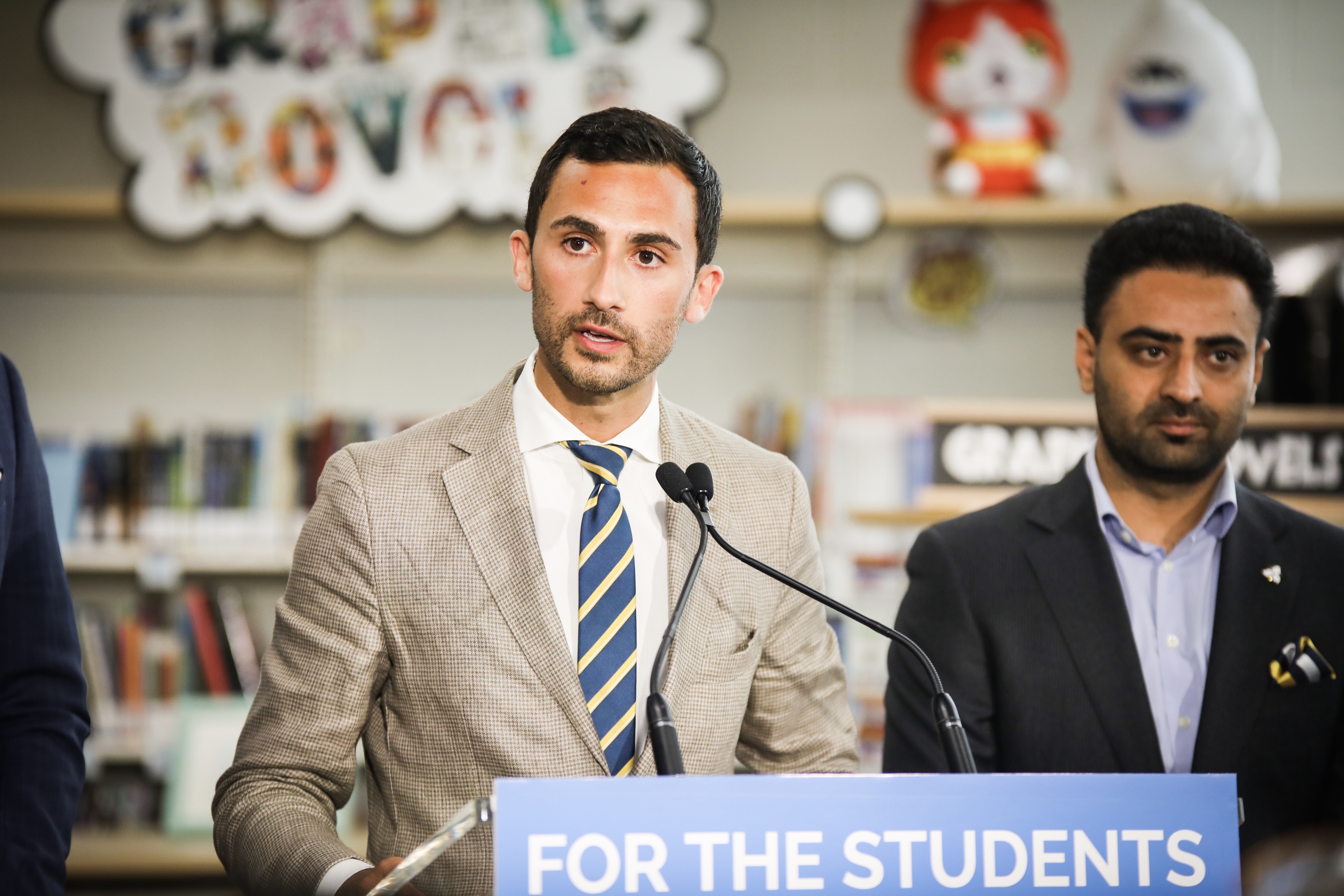 Education Minister Stephen Lecce
"Schools must be safe, inclusive, and welcoming places for students, staff, and the entire community," Lecce stated in Thursday's release. "Allegations related to equity in the Peel District School Board have raised concerns, specifically related to anti-Black racism and lack of adherence to governance, leadership, and human resources practices. These concerns have been raised by families, students, the Peel District School Board Director of Education, the board of trustees, and members of the broader community."
An interim report from the committee appointed by Lecce was delivered at the end of 2019 and reaffirmed much of what the community has been saying for years. Reviewers stated they consistently heard "painful accounts of traumatic experiences in schools and school communities that speak to systemic and historical disparities between and across racial, ethnic and cultural groups with respect to access to programming, services, academic achievement, transitions to postsecondary education and the workforce, hiring, and promotion, as well as discipline measures both in education and employment," the report reads.
"The narratives shared with us signal a profound lack of respect in relationships, demonstrated by stories of marginalization, discrimination, differential behavior, and harassment. To date, these sentiments relate to leadership, governance, human resources, anti-Black racism, Islamophobia and other forms of inequities put forward by students, parents, educators, staff, senior administrators, elected officials and community members who we have met with thus far."
As part of the ongoing review, committee members met with Black students in the Peel community last week through a "targeted engagement session." It's not clear when a final report from the committee is expected.
It's obvious to the committee undertaking the review that the eventual conclusion and the delivery of the report does not signal the end of the process. The committee's interim report noted that there will need to be longer-term changes for the PDSB to be able to regain public confidence. The need for ongoing work is also acknowledged by Trustee Nokha Dakroub, who has been a vocal advocate for Peel's visible minorities.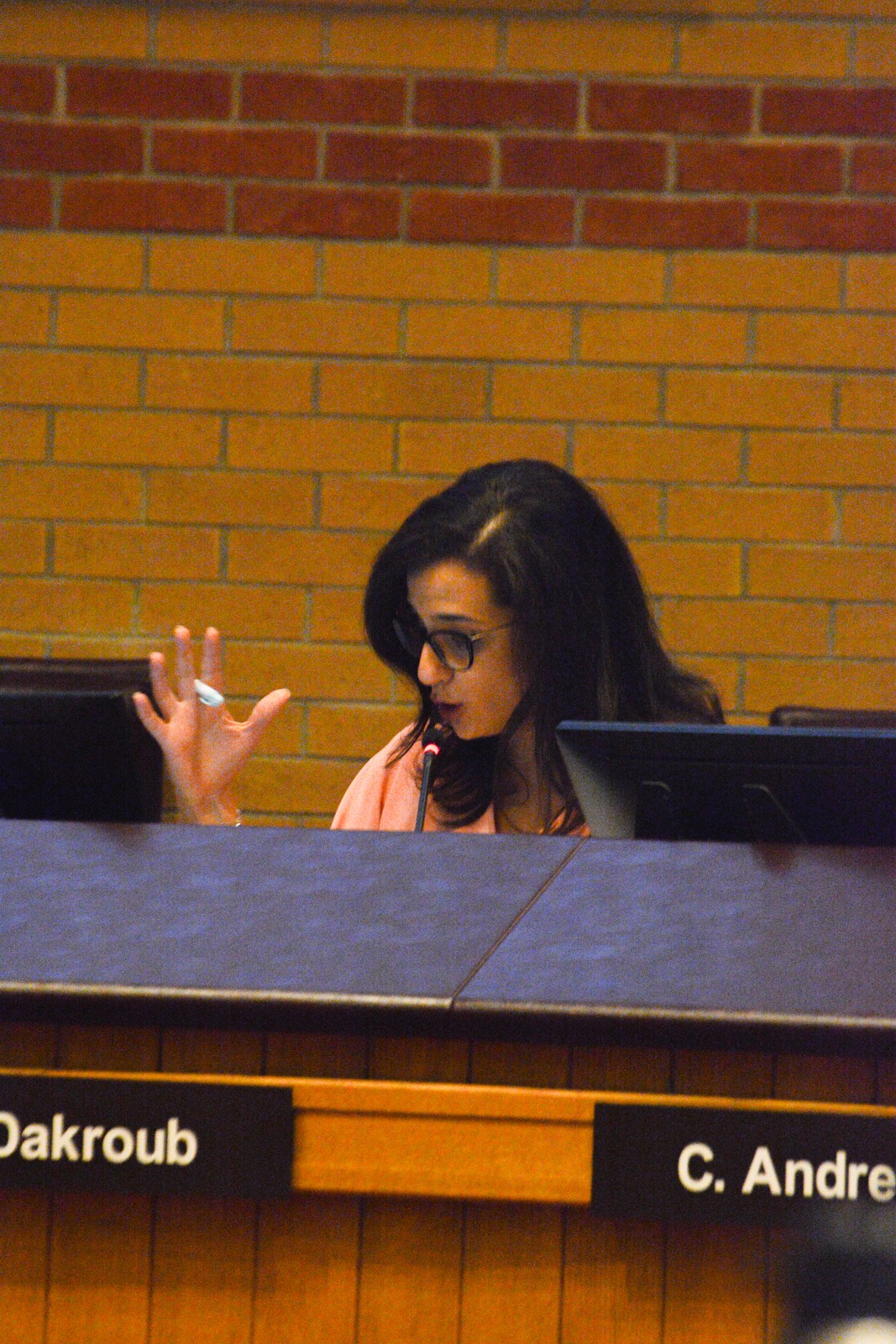 Trustee Nokha Dakroub
"I'm a realist, I know this review isn't going to completely eliminate systemic discrimination in Peel," she tweeted on Feb. 19. "But I also believe strongly that it will make significant changes that will have a significant, long-lasting impact on public education and I believe that it'll be for the better."
---
Email: [email protected]
Twitter: @JoeljWittnebel
Submit a correction about this story