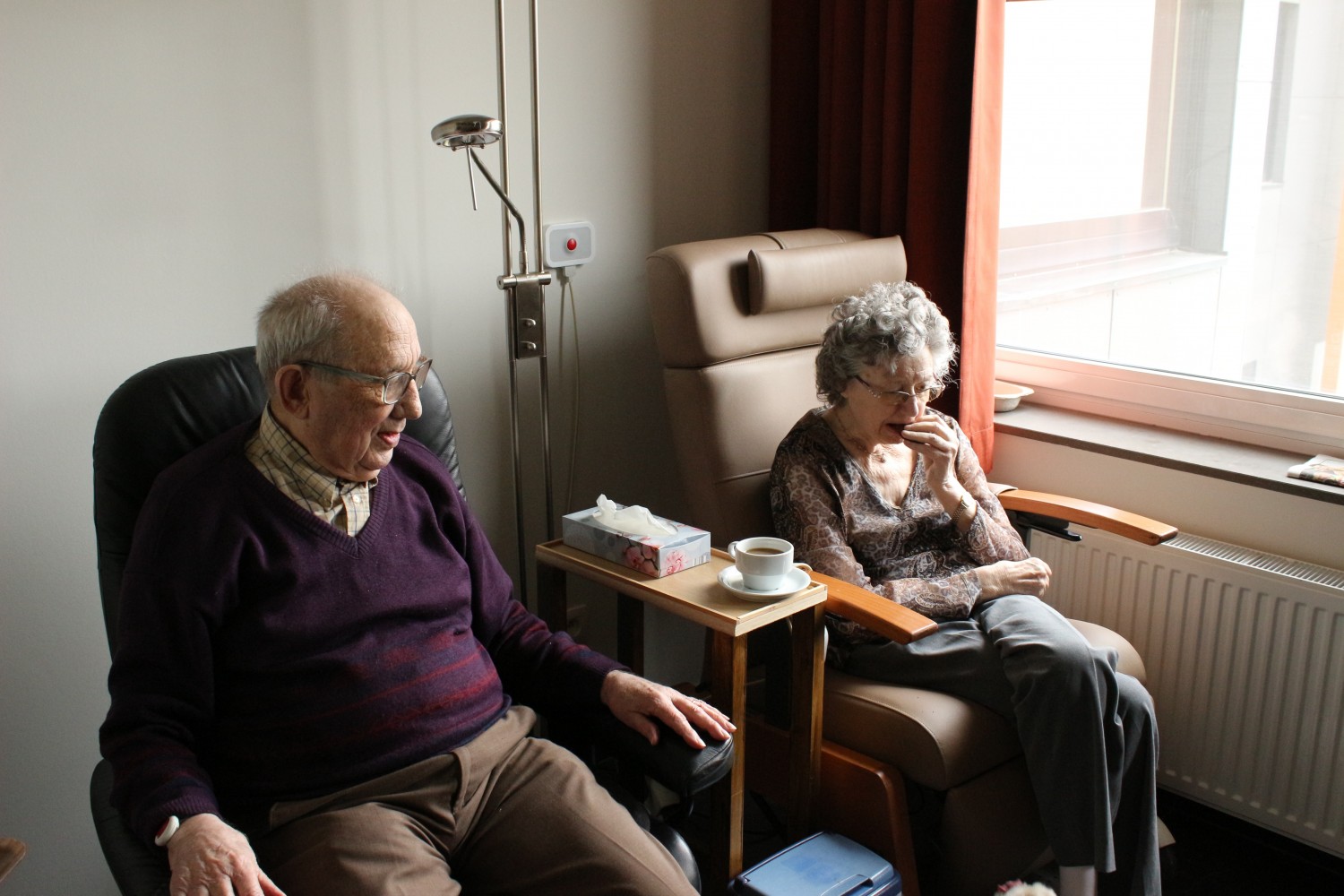 Photos from The Pointer files/Unsplash/Elien Dumon/Facebook/The Party Magician
As Peel's senior population booms, waitlists for adult day programs grow
If you're a senior living in Peel and possess a valid Ontario Health Card, you can access an array of programs and services for your care and wellbeing at a nominal cost. But a report to the Region of Peel's Health Systems Integration Committee found the waitlists for adult day programs have ballooned due to the level of demand.
"As of January 2020, there are 407 applicants waitlisted for Region of Peel [Adult Day Services, or ADS] programs. Wait times for the Regional programs range from six to 12 months, with the longest wait times at Tall Pines and Malton Village (12 months)," states the report, which was presented to the committee by Acting Health Services Commissioner Cathy Granger Thursday.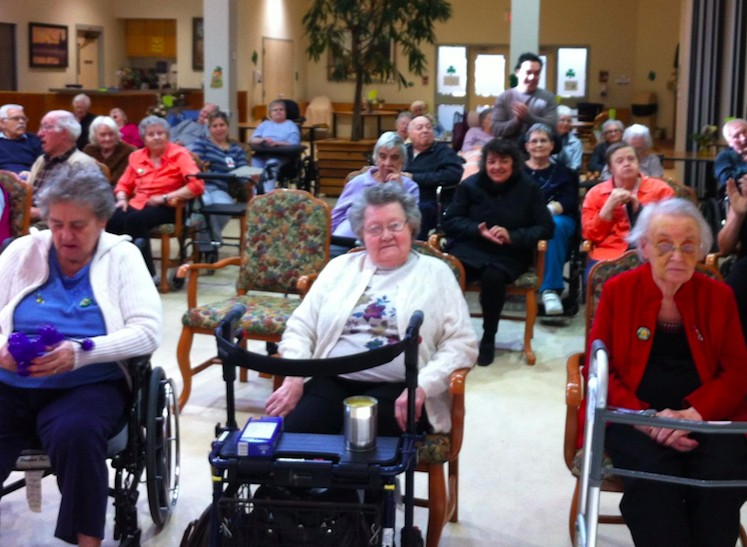 Residents of the Vera Davis Centre in Bolton
Of the five ADS program centres, only the Vera Davis Centre in Bolton does not have a waitlist.
The rest, notes the report, have minimum wait times of six months, and hopeful registrants can't access the program unless an existing participant leaves or reduces the amount of days attended.
Through the day programs, Peel seniors can enroll in a range of activities, which include exercise, gardening and woodworking to name a few, monitored by trained health care providers, who provide meals and attend to shower and toilet needs.
The programs range from one to multiple days a week and participants are eligible for physiotherapy, health consultations and access to dieticians for a daily cost of $23.50, which can potentially be subsidized depending on the level of need.
There are 18 senior care programs in the region across the five centres, with 59 percent of participants diagnosed with a cognitive disorder like Alzheimer's Disease. Many of these seniors are considered "socially isolated" and depend on care to go about their daily lives.
While seniors are referred by provincially managed Local Health Integration Networks (LHIN), operations are carried out by Region of Peel Health Services staff.
Programs provide major health benefits to participants, and allow caregivers to attend to other often neglected responsibilities. An overview of seniors day services prepared by the Central West LHIN includes benefits caregivers to receive support and education.
"The focus of ADS for some who may not be as familiar... is [forming] opportunities for socialization," said Kimberly Floyd, Central West LHIN Vice President for Home and Community Care, who made a presentation Thursday to the committee on senior care provided by the province.
"It's [also] opportunities for respite for caregivers. We ensure abilities are maintained, to have our seniors functioning at their optimal level and increase physical stimulation."
Both regional and national rates are trending towards an increasingly aging population, with seniors expected to make up nearly a quarter of Canada's population by 2030. In Peel and elsewhere, the level of healthcare funding committed for senior care hasn't kept up.
According to the report, the level of provincial funding for programs isn't sufficient enough to meet the needs of Peel's senior population, which the Region projects will grow to one in five residents within 20 years.
In the case of adult day programs, the Ontario Ministry of Health and Long-Term Care provides 60 percent of the net cost through LHINs, which in 2020 will work out to $1.44 million.
Through tax revenue, the region kicks in 30 percent and proceeds from course fees are responsible for the remaining 10 percent of costs. The amounts reflect identical cost-share allocations between the province and other municipalities.
In 2020, Peel Regional Council approved upping its budget for adult day programs by $300,000 to address the growth in demand. But as the report notes, it will need a far more significant funding boost, likely coming from a hefty property tax hike, to slash current wait times.
"As the demand for [adult day services] grows in Peel, there will be an expanding need for equitable funding increases to meet demand. The current unmet need, as evidenced by over 400 waitlisted for Region of Peel programs, would require a 70 per cent increase in Regional funding to bridge the current waitlist," states the report.
While both the LHINs serving Peel, including Mississauga-Halton, agree more provincial funding is needed to get seniors off lengthy waitlists and into day programs, there's no indication any more money will be coming anytime soon.
Ontario Health Minister Christine Elliott did not respond to questions from the Pointer about future funding.
Inadequate provincial funding has been one of Peel's chief grievances, both for healthcare and other costs, with the region on the hook for more money than expected given recent splashy Ontario program announcements.
Last year, Peel Public Health said it needed to account for nearly $6 million in unanticipated costs to fund its share of a provincial plan to provide dental services to low income seniors.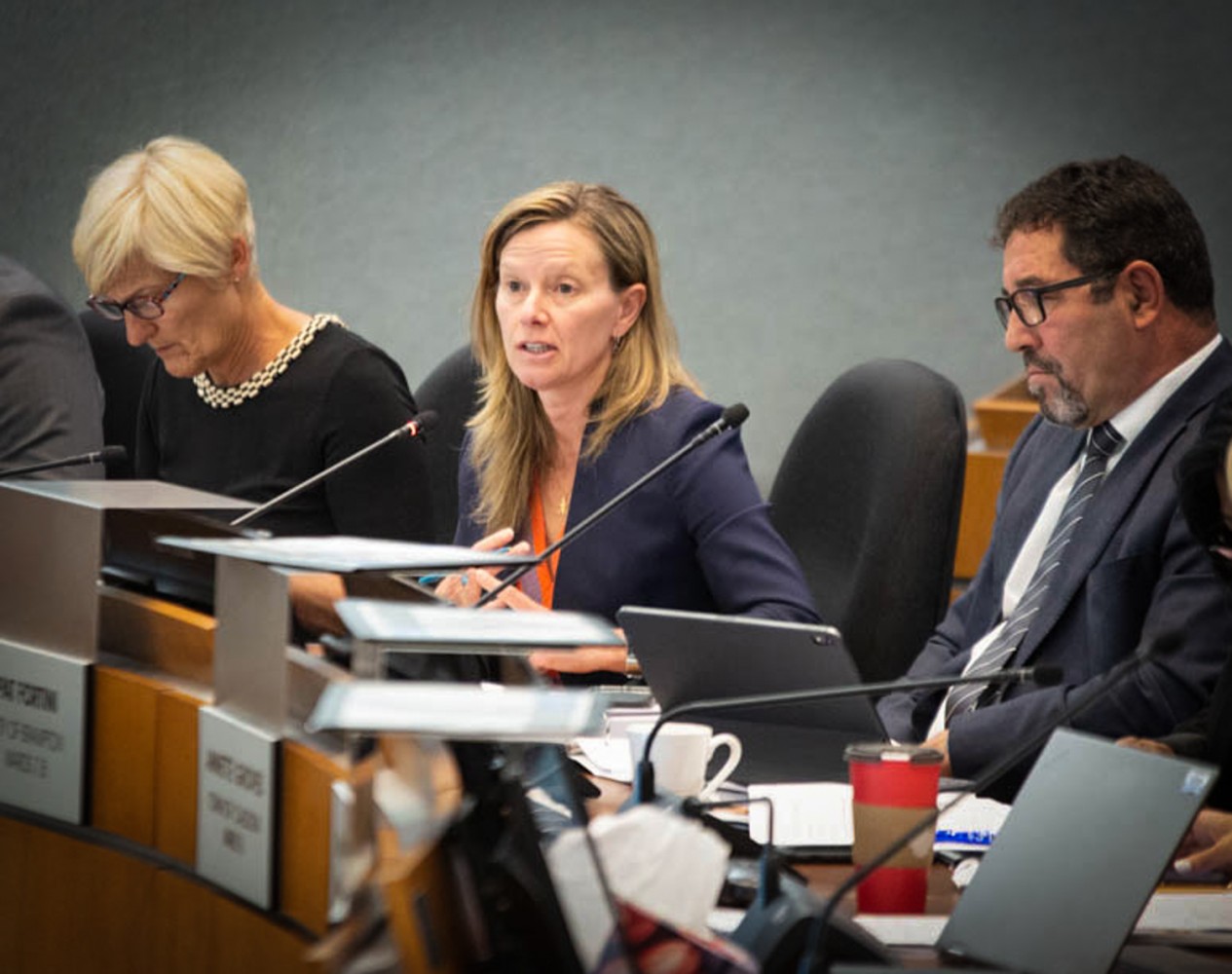 Mississauga Ward 3 Councillor Chris Fonseca
Even if the province was to fund its share, committee chair Chris Fonseca said barriers for receiving the money that exist in the current funding model need to be dismantled.
There's a "roadmap" developed by the region, LHINs and partnering healthcare and social welfare agencies to offer the best quality of service within the existing funding context.
Any changes would have to reflect those unique relationships, said Fonseca.
"We have given them the roadmap, but at the same time the system is complex, and if you haven't addressed legislation or policy changes...a lot of time and resources could be wasted," said Fonseca. "There's the fair share [Peel should receive] aspect and the money which needs to be invested, but at the same time there's the provincial [management] side that needs to be factored into the equation."
---
Email: [email protected]
Twitter: @RG_Reporter
Submit a correction about this story