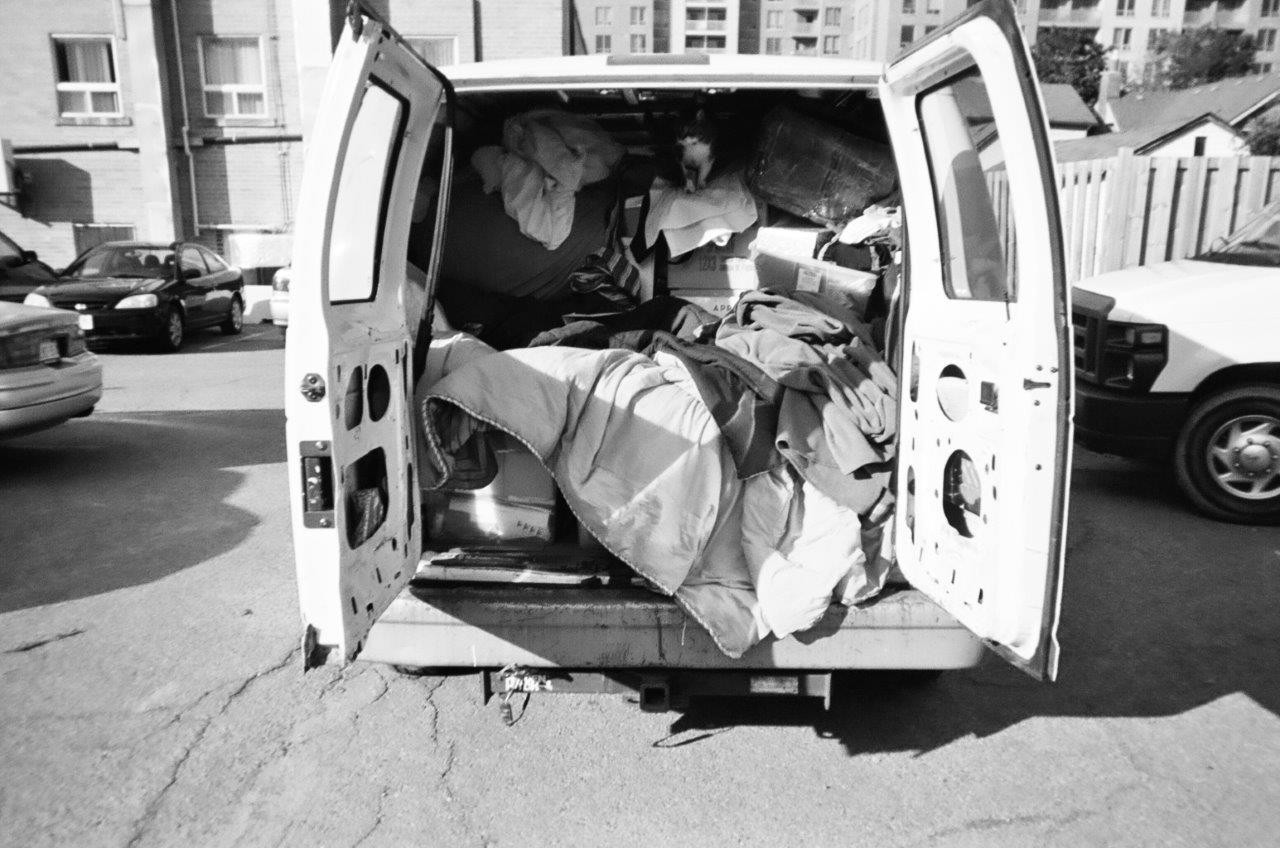 Photos from Twitter/Anglican Diocese of Toronto/Facebook/Habitat For Humanity Halton-Mississauga/Elizabeth Fry Society of Peel-Halton
Peel approves more funding to help tackle its growing housing unaffordability and homelessness
Since Brampton's Ellen House was opened by the Elizabeth Fry Society in 1976, the adult halfway house has served as the only space in the Peel-Halton area that addresses the specific needs of women in conflict with the law, including provincial and federal offenders.
For the last 44 years, the atypical two-storey bungalow at the foot of Ellen Street has operated as a "community-based residential facility" for women leaving custody.
A Fall 2018 clean up of the Ellen House grounds that provided women with an opportunity to build relationships, set goals and see the positive results of inclusion, teamwork, and collaboration
The house provides much needed stability for its occupants, who are considered homeless when they enter, and were likely living precariously or experiencing abuse prior to their incarceration, said Deborah Riddle from the Elizabeth Fry Society of Peel-Halton. There are in-house addiction and treatment programs available to residents.
While it has a mandate to operate as a housing unit first and foremost, Ellen House provides residents with the support needed to satisfy the conditions for regaining custody of or access to their children, from whom they were estranged while in custody.
"One of those conditions is you have to have housing," said Riddle.
There is a growing unaffordability crisis in Peel.
The region's homeless shelters have been stretched well beyond their capacity, with one in particular, the Peel Family Shelter, which is intended to accommodate a maximum of 225 people, reporting overflow levels every week of 2019. Eleven homeless encampments were also discovered over the course of last year.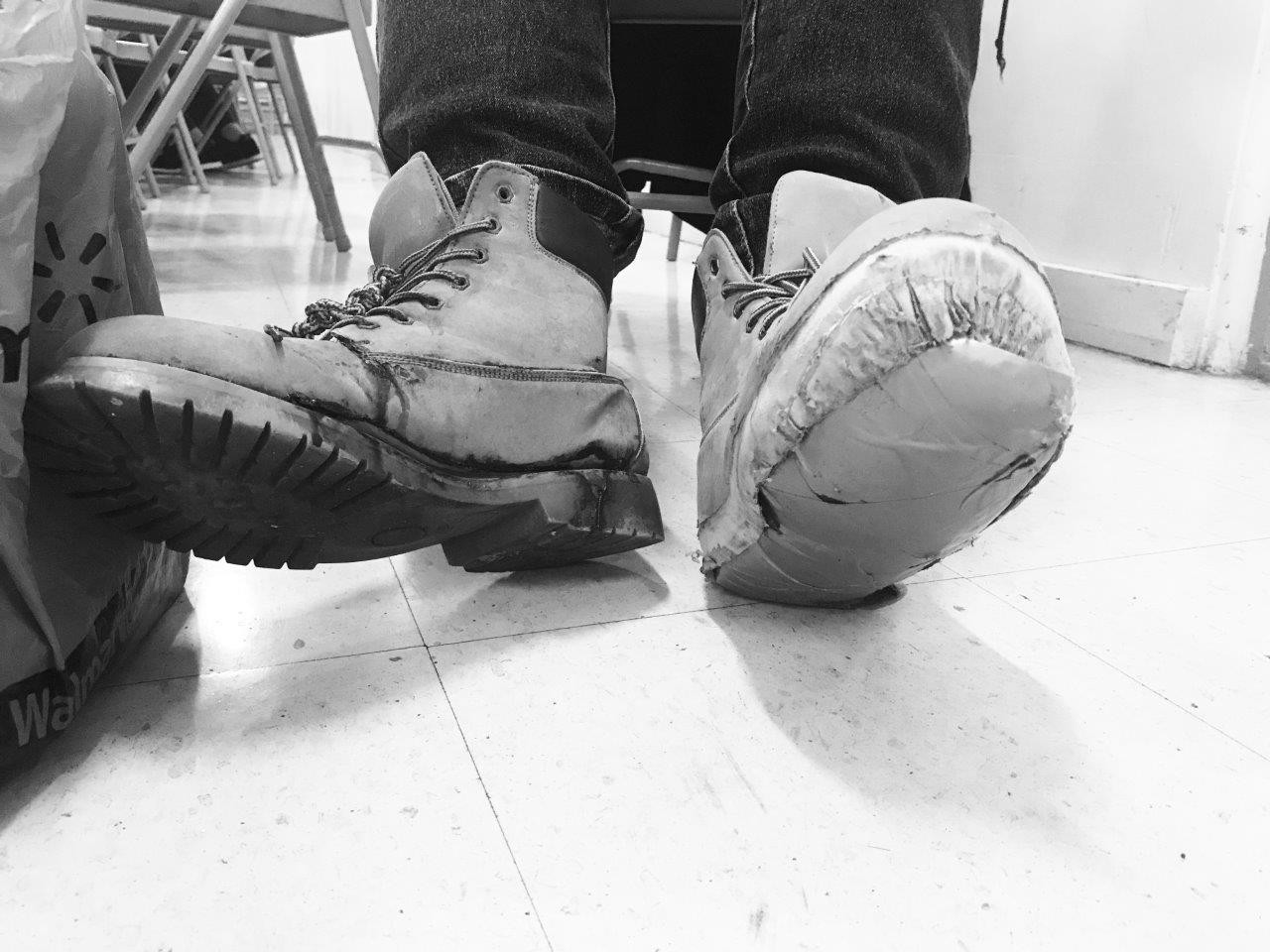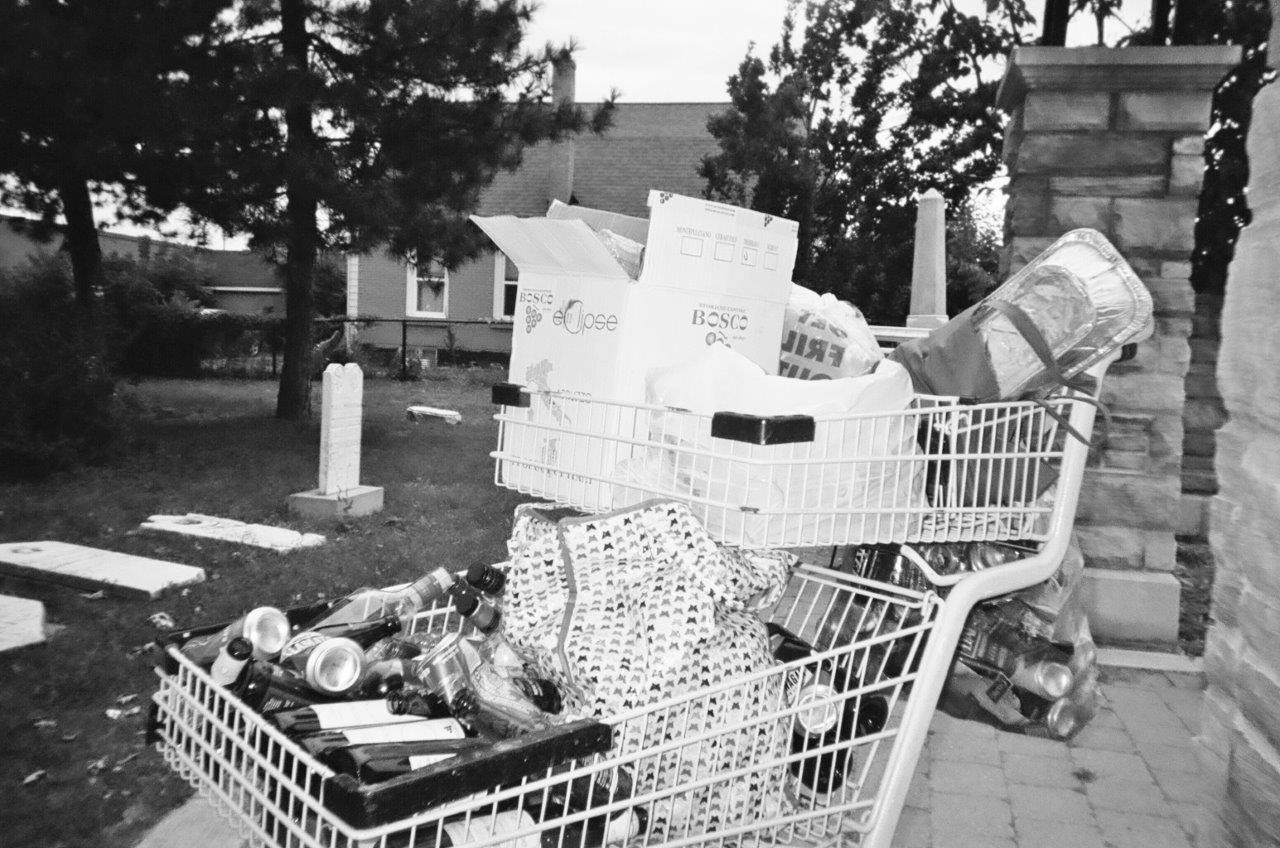 Photos from an exhibition entitled 'A Day In The Life' hosted at Brampton's Grace United Church on World Homeless Day 2017
According to statistics from the Region of Peel, an estimated 90,000 households technically cannot afford housing as they spend more than 30 percent of their income on living arrangements.
Additionally, Peel residents are struggling to obtain housing amidst historically low rental vacancy rates and near impossible home ownership. In response, the region has enacted a 10-year strategy to address the rise of homelessness.
The strategy, known as Home For All, seeks to build 5,364 affordable housing units in the region over the next 14 years. The plan also calls for an additional 60 shelter beds in the same time period, which would seem to be a modest goal. However, the construction of shelter beds doesn't seem to be an easy thing in Peel with just five shelter beds added to the system since 2018.
With shelters over capacity, small funding increases approved in the 2020 budget will only pay to maintain existing service levels and shelter upkeep. Until recently, there has appeared to be little political appetite to invest in a meaningful expansion of the shelter system if it requires raising property taxes.
Regional council has been prompted to find additional funding to improve Peel's shelter service for 2020. Now, regional housing staff, following a comprehensive review of operations, were able to free up extra money by cancelling ineffective grant programs and reallocating the monies. The new measures were endorsed unanimously by council at its Feb. 13 meeting.
The original grants were intended to support home ownership, but there will be a greater bang for the region's buck when it shifts towards making rentals more affordable, an ever-growing need with the regional vacancy rate of 1.2 percent well below the provincial standard of 1.8 percent.
Some $4.2 million was recovered from the granting programs, which will be reallocated for immediate improvements.
$2.5 million was allocated for upping shelter service outreach levels, as well as supporting the purchase of eight new beds for Ellen House, which staff want completed as early as March.
The remaining $1.7 million will go into a restructured subsidy for Peel homeowners who want to construct rental suites in their residences.
A staff report recommending the change notes only 66 homeowners across Brampton, Mississauga and Caledon made use of the old rebate program, which compensated up to $25,000 for repairs or renovations to secondary units, likely because of the requirement to legally register units with local municipalities.
Increasing the supply of affordable private housing, whether that's basement apartments or another type of accommodation, has to be a central strategy of the region's plan to improve affordable housing options, said Region of Peel Housing Services Director Aileen Baird.
"To increase supply, we can't rely on development alone," Baird told Peel Regional Council on Feb. 14.
"Development is necessary but it takes a long time and it's expensive, particularly in Peel where the cost of land is so high. Quicker, simpler and more cost-effective solutions like our second units renovation assistance program are therefore needed to supplement new builds."
More recent numbers from Brampton indicate a record amount of registrations are taking place in the city.
There have been 2,519 secondary units registered with the municipality, indicating property owners are getting over their initial reservations about the process, but that's just a dent in the estimated 33,000 illegal units that are still operating in the city.
Thousands of units are coming online, now that the province has made it easier to establish them. Plus, there are plans to introduce more positive legislative changes. Given this, some councillors want analysis completed on how the new units will impact future service delivery, so as to be able to make a strong case for better provincial funding support.
"As we're looking [at increasing secondary units], we should look at the strain on infrastructure, transit, community services, and make that part of our advocacy to the province," said Regional Councillor Rowena Santos during the meeting.
Mississauga Ward 5 Councillor Carolyn Parrish said Peel would do well to heed shortcomings in Mississauga's failed strategy for registering basement apartments when they were still illegal, which yielded barely any buy-in.
"It was far too intricate and the costs for doing it were far too high," said Parrish. "There was no subsidy for doing it, it was a bit of a mess."
Even with new measures in place to encourage registration, Parrish is doubtful the increase in numbers will be significant since homeowners might be hesitant to declare their interests and potentially be on the hook for more taxes.
Lately, those numbers for Mississauga have shown more promise, since the city's motivation for registering units is less about identifying tax scofflaws and more about improving public safety.
"Take a look at all the experience we had because there's no point in reinventing that wheel," said Parrish.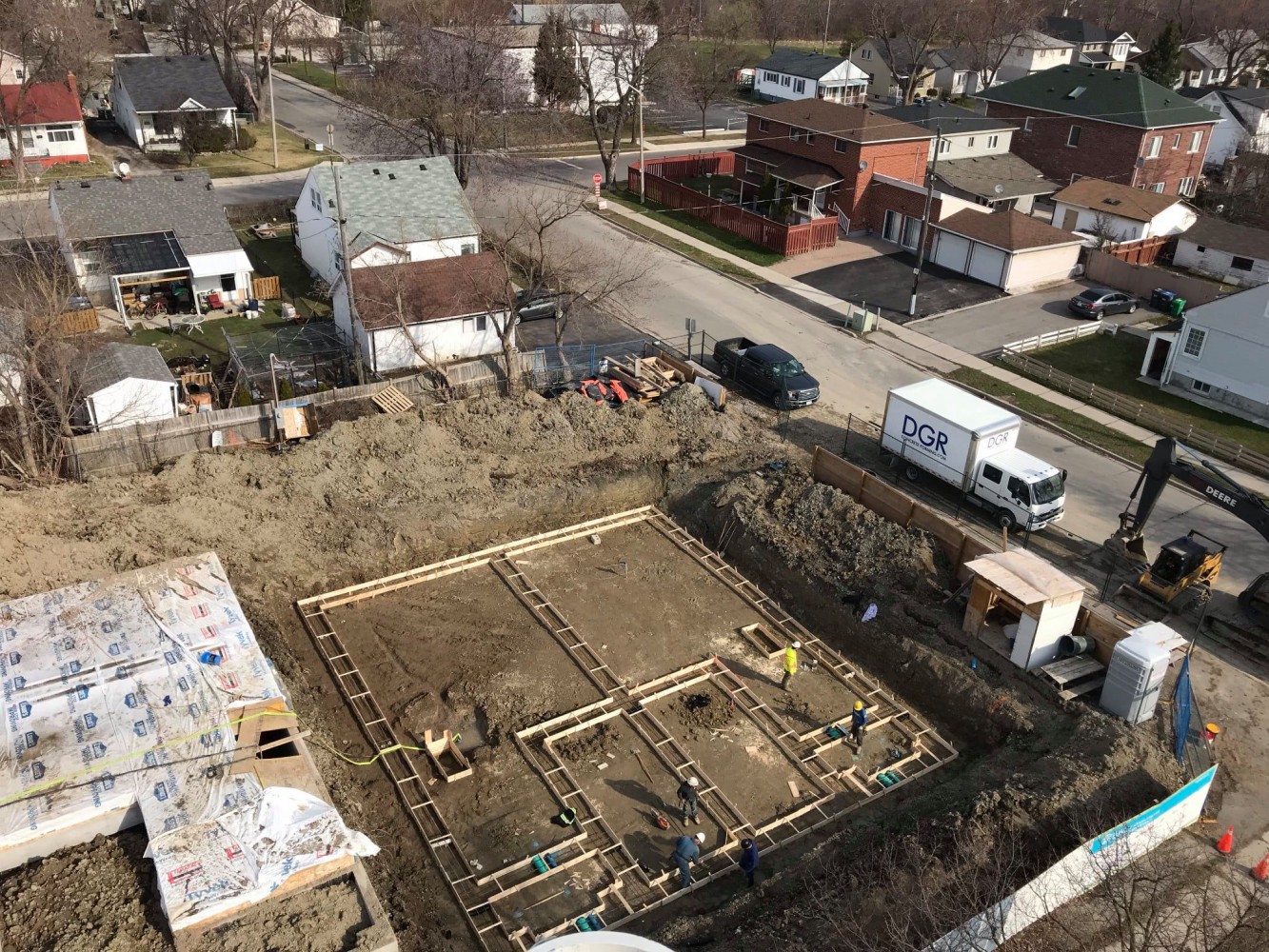 One of Habitat For Humanity Halton-Mississauga's projects under construction
Local affiliates of Habitat for Humanity had initially objected to changes at last week's housing and homelessness committee meeting, arguing that a grant from which it receives money for building new housing in the region was being phased out, and urging a rethink of the strategy.
That led to a one week delay in voting for phasing out the grant so Habitat could work with region staff on a new deal. Ultimately, no actual time was lost since the plan still needed to be ratified by the entire council regardless of what happened at the committee level.
The deal that has been worked out will see the region "repurpose" the proceeds of the remaining grant money in one-time funding to Habitat for Humanity, using housing budget funds, which, according to Janice Sheehy, the region's commissioner for human services, won't be required this year with the restructuring of grants to aid construction of secondary units.
According to Sheehy, $1 million in funding from the housing budget will go to two Habitat For Humanity affiliates for the purpose of completing construction of housing projects in Brampton and Caledon as previously planned.
"We do have the ability to cash flow that out to Habitat for Humanity," said Sheehy.
Habitat For Humanity GTA Vice President Joshua Bénard said the charity was satisfied with the agreement.
"Peel Region has an evolving need in terms of housing and the different types of housing that's required. We recognize that," Bénard told The Pointer.
No further funding agreements between the region and Habitat have been discussed, said Bénard, but he left the door open to future collaborations.
---
Email: [email protected]
Twitter: @RG_Reporter
Tel: 647-998-3514
Submit a correction about this story