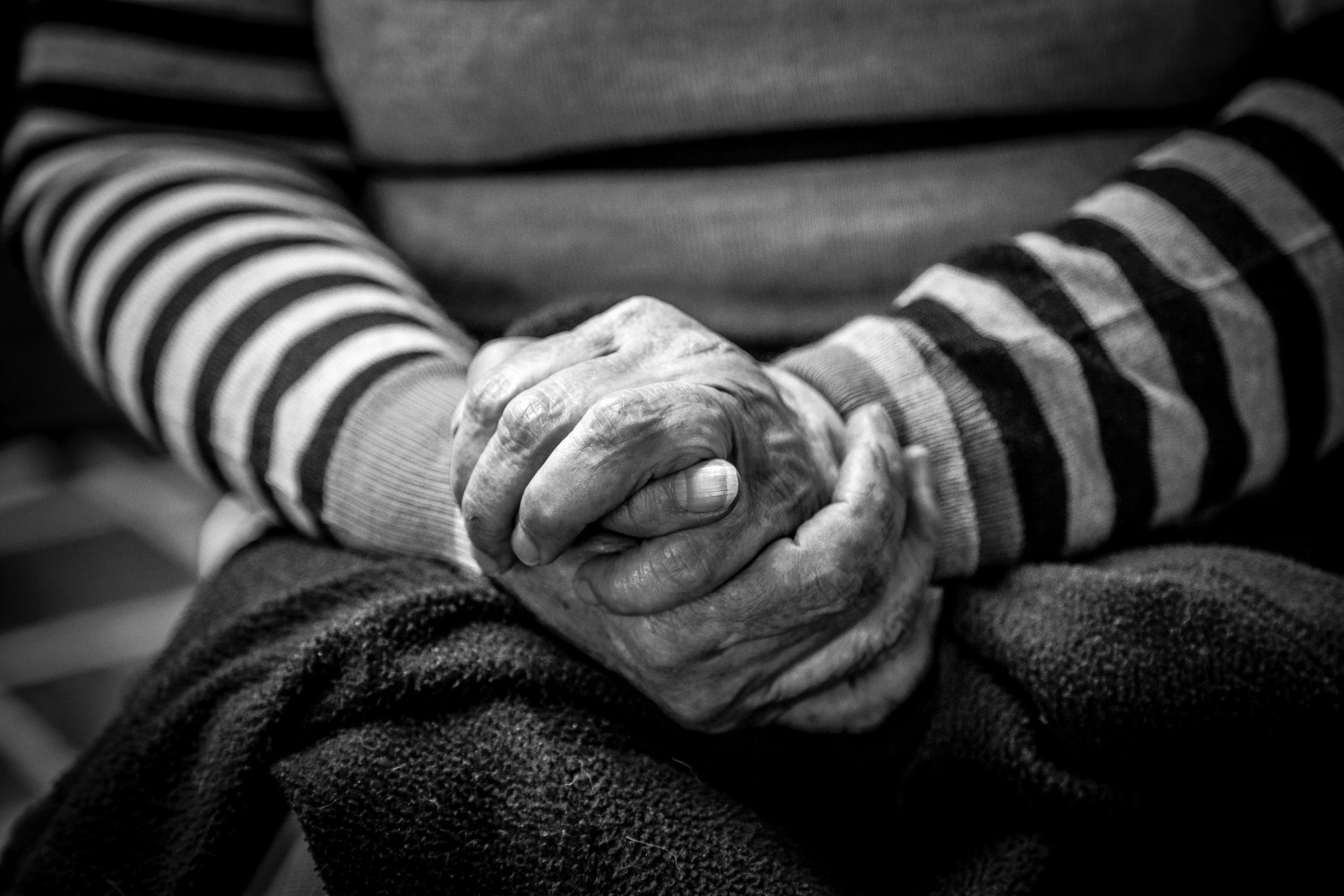 Photos and graphics from The Pointer files/Unsplash/Jorge Lopez/Nida Zafar/Ontario Health Coalition
Ontario's long-term care residents are reeling from a lack of personal support workers
There aren't enough personal support workers (PSW) to attend to the basic needs of approximately 80,000 people living in long-term care homes across Ontario.
PSWs are front-line workers who ensure the health, well-being, safety, and quality of life of long-term care residents are attended to. The PSW shortage has resulted in staff pulling double shifts, facing burnout, and caring for residents with worsening health problems, without an increase in compensation.
These grim details come from a report by the Ontario Health Coalition (an organization representing Local Health Coalitions and individual members), commissioned by Unifor (a private sector union representing 315,000 people working across different industries). The report summarizes round table discussions from PSWs and others across the province, which began in Thunder Bay where there is a long wait list for long-term care beds. Details highlighted in the report are jarring: in a 24 hour-period, some long-term care homes can be short five to 10 PSWs, while others are in the devastating range of 20-50 people short.
"It impacts the vital functions of care, leaving inadequate time to provide even basic care for residents. We heard that across Ontario as a result of the shortage, baths are skipped, care is rushed, and residents feel like a burden to overstretched staff," the report states.
On Friday, the report was presented by a panel of advocates and frontline workers at the Chris Gibson Recreation Centre in Brampton.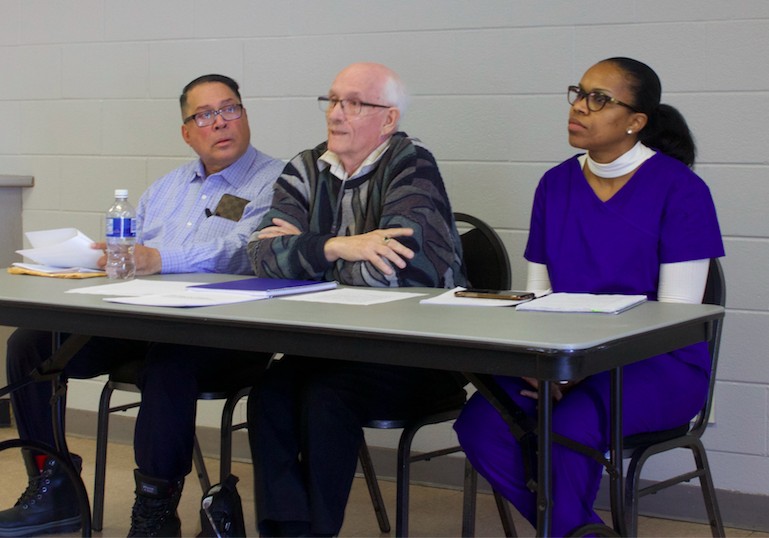 Richard Antonio, Tom Carrothers, and Ava Hinds during the press conference at the Chris Gibson Recreation Centre
"PSWs in Peel and surrounding regions, often go above and beyond for a resident, and we appreciate that. But still, often residents do not get the care they need," said Tom Carrothers, chair of the advocacy committee of the family council. Carrothers added the time allotted to each resident's care is decreasing.
According to Unifor, many PSWs only have six minutes to get a resident ready in the morning for breakfast. That's a seemingly impossible task with a dwindling number of support workers and an increasing number of residents to care for.
Ava Hinds, a Brampton PSW, was part of the panel presenting the report. She told The Pointer there are often only two PSWs caring for 10 to 12 residents every morning. "You have 12 [residents]. It's not easy getting 12 of them there. Some of them can't move. They are heavy. That's a lot of support we need," Hinds said.
The shortage of PSWs can be contributed to a number of factors. The position doesn't pay much higher than minimum wage, starting at around $17 an hour and increasing to $24 an hour if the PSW has some experience, Hinds said. This contributes to PSWs switching jobs. Some people leave long-term care homes for jobs in the retail and restaurant industries, while others moved on to house-keeping positions in the same long-term care home they were a PSW in, the report states.
It's hard to keep PSWs around as many new recruits are unprepared for the reality of the job and the stress that comes with it, leading to high turnover rates. Opportunities for full-time work are also inadequate, with some people waiting ten years before they're offered such a position. PSWs also lack benefits and are sometimes denied vacation days because there is no one to fill in for them while they're away. The report also states PSWs face a lot of one-way blame. They're fearful of being punished for false allegations of neglect from residents if the care takes too long, which may lead them to losing income.
"They feel that they're being held accountable for a level of care that is impossible to provide with the resources that they have been given," Richard Antonio, chair of the Peel Health Coalition, said during the press conference.
As time progresses, the number of people who take up residence in long-term homes will increase, as baby boomers grow older. "[The government] should have been thinking about how are you going to care for the people that are aging," Carrothers said.
Long-term care homes fall under the responsibility of the provincial government, which has allocated more funding for beds, but not PSWs. According to the This Is Long-Term Care 2019 report, Ontario has committed to 15,000 new long-term care beds within five years, which will require an increase of 8,500 full-time staff, made up of PSWs, registered nurses, and registered practical nurses.
The Ontario Health Coalition report paints a dire image of overworked PSWs and underserved long-term care residents. Antonio was expecting to hear back from frontline workers at Brampton Civic Hospital, but didn't in time for the press conference. "They have a story to tell," he said, noting the hesitancy presented by hospital employees when told the media would be present at the event, citing fears of being singled out and facing negative consequences for speaking up. Brampton Civic is the only full-service hospital in Brampton while Peel Memorial, a second medical facility in the city, lacks an emergency department.
PSWs are taking on residents with a higher need of care, for which they would usually receive a higher tier of compensation. The report from the Ontario Health Coalition places part of the blame on Bill 124, a provincial Act that puts a cap on the amount of money the public sector can receive, reflecting the province's fiscal situation. Funding related to long-term care was put on the chopping block during the past provincial budget. The High Wage Transition Fund was one of the accounts that was extended, which has a purpose of assisting operators in keeping "equitable service levels" in homes. While the fund was meant for homes all over the province, it was only was able to enact change at two locations. The extension of the program expires Dec. 31, 2020.
Antonio called on the province to help solve the problem through numerous recommendations part of the report. His first appeal was through the education front, to reduce the high cost of tuition and provide more hands-on training for hopeful PSWs. He also called for improved wages and working conditions and a recruitment and retention strategy that will assist in building up the dwindling workforce.
Another major demand for the provincial government is to institute a care standard of four hours a day of direct-nursing and personal support to assist residents with the care they need. But this can't be done without an increase in funding and resources for those on the front lines.
According to a Feb. 7 press release, the provincial government announced it will provide the Prescott-Russell Employment Services Centre in Hawkesbury, Ont. with $600,000 in funding that will lead to training, job-matching, and job placement services for PSWs.
"Our government values personal support workers and the important services they provide to Ontarians. PSWs are critical to the delivery of high quality home and community care and are a valued part of the care team," an emailed statement from Brampton West MPP Amarjot Sandhu read.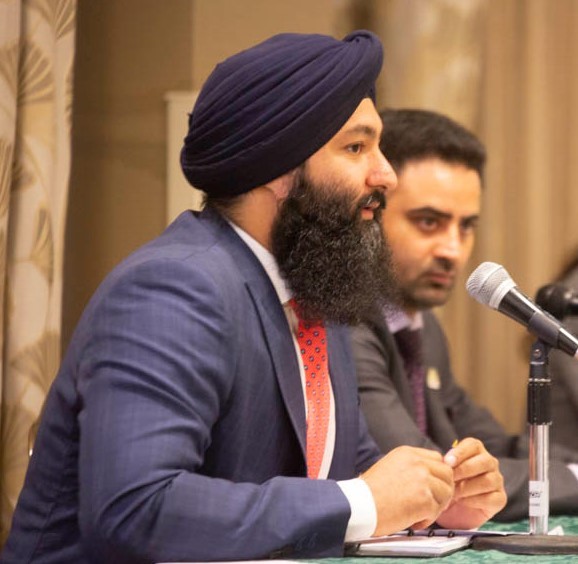 Brampton MPPs Prabmeet Sarkaria and Amarjot Sandhu
"We are also currently in the process of working with our partners in health care to develop a PSW strategy that would optimize and stabilize Ontario's PSW workforce. We look forward to having more to say in short order," the statement continued. The Pointer also reached out to Brampton South MPP Prabmeet Singh Sarkaria who did not respond ahead of publication.
Funding from the province will only assist 30 people in becoming PSWs and five current PSWs upgrade their skills. As stated in the report from the Ontario Health Coalition, this number doesn't match up to the PSW shortage in a single day, which can be anywhere from 10 to 50 PSWs, depending on the long-term care home.
---
Email: [email protected]
Twitter: @nida_zafar
Tel: 416-890-7643
Submit a correction about this story