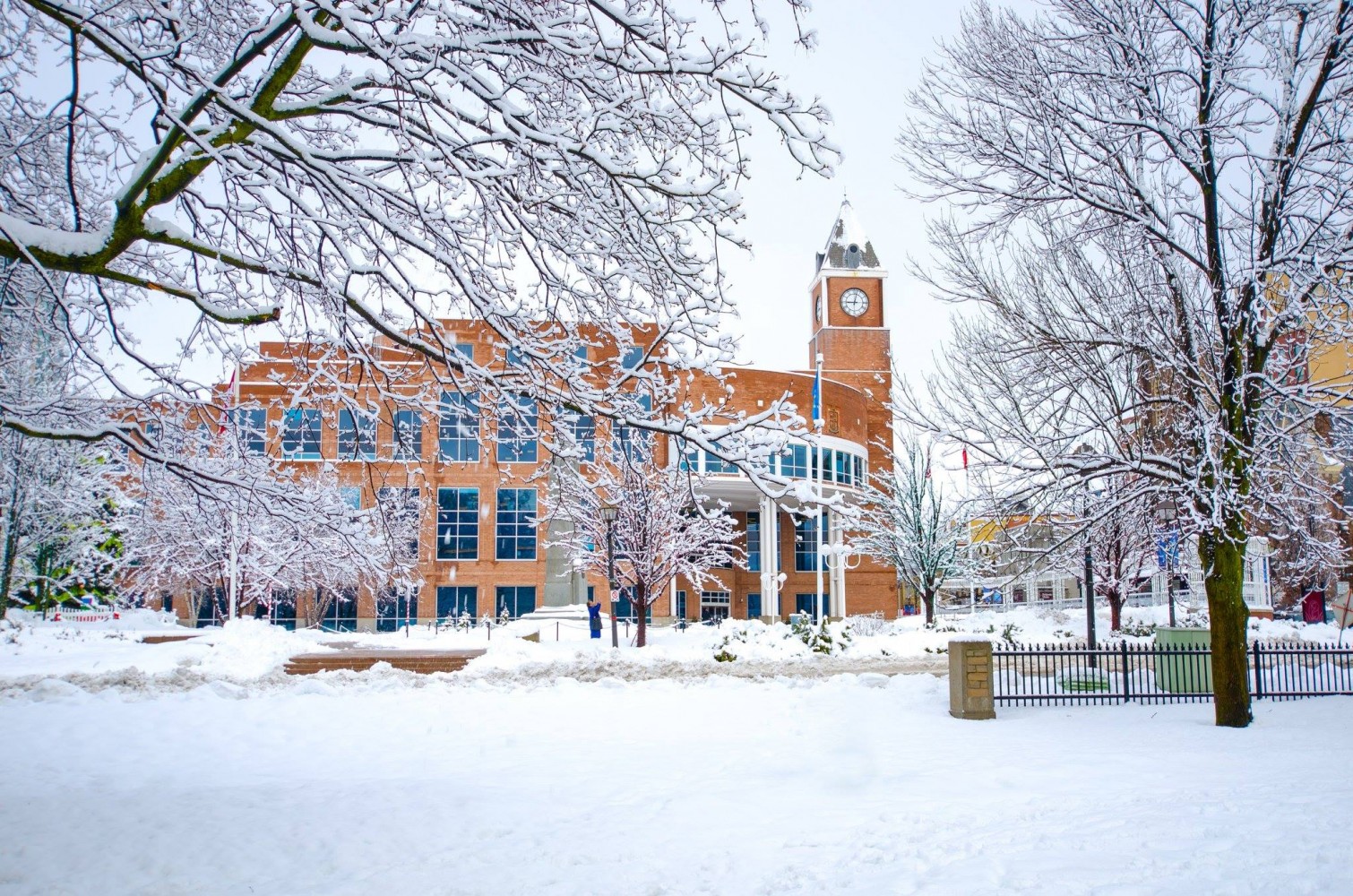 Photos from The Pointer files/City of Brampton
Parliament is back in session, but city priorities for Brampton's federal representatives remain vague or unknown
On Oct. 21, the Liberal stronghold in Brampton remained steady, with residents electing five members of the party to represent them in parliament. Ramesh Sangha (Brampton Centre), Kamal Khera (Brampton West), Ruby Sahota (Brampton North), and Sonia Sidhu (Brampton South) were re-elected and Maninder Sidhu was brought in as a rookie MP to serve the riding of Brampton East, an area that was once held by Raj Grewal.
Parliament is back in session and all of the MPs are in Ottawa. The Pointer wanted to know what each one has planned for the city. The re-election of all Liberal candidates demonstrates the trust of Brampton residents in their MPs. The federal representatives now have a second chance to address things missed during their first four years in office. There are many issues, both old and new, in the city that MPs must tackle, with violent crime, healthcare and adequate transit all high profile concerns, to name a few.
Clockwise from top left: Kamal Khera (Brampton West), Ramesh Sangha (Brampton Centre), Sonia Sidhu (Brampton South) and Ruby Sahota (Brampton North)
Over the past five years, violent crime in Peel has increased by 33 percent, which, in part, could be due to the low rate of officers per person in the region. In 2017, there were 137.9 authorized officers per 100,000 people in Peel. Comparatively, there were 188 authorized officers per a population of 100,000 in the province. As part of the Liberal platform, $250 million, which will be invested over five years, is dedicated for municipalities to fight guns and gangs. It's not clear how much of this funding Peel Police will see, if any.
Brampton also wants more rapid transit in the city, where ridership continues to grow each year. In 2017, public transit usage rose by 18 percent while it increased by 14 percent in 2018, in comparison to the national average of 1.5 percent. In 2018, the city's transit system was used 31.2 million times, 45 percent higher than York Region, London, and Hamilton. Despite this, the city is receiving 6 percent less funding than its counterparts who have not experienced similar growth. Brampton also wants the Hurontario LRT expanded to Main Street, north of Steeles, connecting to the downtown Brampton GO Station. The city is asking for $1.7 billion for the extension from both the federal and provincial governments.
In October 2019, when a debate for Brampton candidates was hosted by the city during the federal election, Sangha committed to securing funding for the Main Street LRT stop. Sangha told The Pointer, when asked about his commitments to Brampton and how he intends to make good on his promise, that the LRT project was a "must in Brampton."
Weeks ago, when MPs met with city councillors and Mayor Patrick Brown to talk about issues affecting Brampton, the LRT was one of the topics of discussion, Sangha said. However, securing funding for the LRT is not a decision he can make alone, the MP says, as all Brampton MPs must meet and make decisions together on issues affecting the city.
Maninder Sidhu (Brampton East)
"We will ensure as all MPs together that we want Brampton to progress. We want to bring our fair share… everyone has to contribute to Brampton so we see the LRT start working," he said. The issue of funding for the LRT will be raised by Brampton MPs with the transport minister and infrastructure minister during a future caucus meeting, according to Sangha. "Usually, we talk in caucus meetings…tell [ministers] how things can happen. How money can flow because [the ministers] have to trust the MPs," said the MP. However, no specific details on when the issue will be raised again were given.
Sangha, a member of the scrutiny of regulations committee and justice and human rights committee, was the only Brampton MP who accepted a request for an interview. MP Sahota's office provided a statement, while requests to the remaining three MPs were not returned, despite numerous emails and phone calls.
Sahota's press release on Feb. 3 outlined one of her priorities, the Canada Child Benefit (CCB), which is money provided to eligible families to help them with the costs of raising children.
None of Sahota's other priorities for Brampton were included in the media release. Previously, she said the main issues raised by her Brampton North constituents include housing affordability and healthcare. Sahota holds many roles in the House of Commons, including chair of the standing committee on procedure and house affairs, member of foreign affairs and international development committee, and member of the liaison committee.
Another pressing issue Brampton wants the federal government to pay attention to is its lack of adequate healthcare. While a new hospital in Brampton wasn't part of Trudeau's campaign, it was part of Jagmeet Singh's, the leader of the federal NDP. During the campaign, Sahota criticized Singh's promise to build a new hospital in Brampton if he became Prime Minister. Sahota thought the NDP leader was "misleading" the public on an issue that can only be controlled provincially.
Sangha also said the provincial and municipal governments need to work together. "Mr. Ford has to get up and say let's build a new hospital [in] Brampton," and the two have to come to the federal government, Sangha said. While a new hospital would be part of the federal duty, the MP says, there are restrictions. Anytime the federal government is asked for funding, Sangha says, it needs to have a written proposal in hand for consideration. "[The] federal [government] wants regional and provincial governments to give them a sort of plan or project that we see the project for which we need the money," he said.
During her last term, for two years, Khera held the position of parliamentary secretary for the minister of health. Her other roles included parliamentary secretary to both the minister of national revenue and minister of international development, the latter of which she currently holds. Finally, Khera has remained a member of the public safety and national security committee. The role of parliamentary secretary, according to the Library of Parliament, "provides a link between ministers and parliamentarians."
The appointment of the Brampton MP to parliamentary secretary for the minister of health seemed encouraging, as she represents a city with dire healthcare concerns. However, it's unclear if Khera has advocated for these concerns at all, as The Pointer has been unable to find any instances where the MP raised Brampton's need for another full-service hospital in the House of Commons. Similarly, whether or not the issue was advocated for privately to the minister of health remains unknown. Khera did not respond to an interview request ahead of publication.
Sonia Sidhu did not commit to an interview, but her team has been more responsive than Khera's. On Dec. 10, Sidhu addressed the house for the first time, thanking her electorate and raising the issue of health services in the city. "Brampton needs its fair share of health services to keep up with rapid growth of our city," she said. Sidhu spent 18 years working in healthcare and has put her knowledge of the field to use with her appointment to the standing committee on health and chair of the all-party diabetes caucus. She is also currently a member of the health committee and status of women committee. Sidhu has not been open with her goals for Brampton, despite previous inquiry.
The list of either unknown or vague priorities of Brampton MPs isn't short. It also includes first time MP Maninder Sidhu (Brampton East), a member of the environment and sustainable development committee and transport, infrastructure and communities committee. In his first speech, Sidhu thanked residents for electing him and talked about Bill C-4 — a piece of legislation that will lead to the implementation of NAFTA's replacement, the United States-Mexico-Canada Agreement which will dictate trade across North America. He did connect his comments on the yet to be passed USMCA Bill (Canada is the only one of the three countries that has yet to formally approve the agreement) to his own community, saying, "in my riding of Brampton East, trade has an enormous impact on families. The trade corridor in my riding brings stability to many Canadians, giving them good-paying jobs and the ability to provide for their families."
According to data from the 2016 census, more than 30,000 Brampton residents held jobs in the manufacturing and utilities industry. Any trade agreement can affect communities in Canada, including Brampton. However, this is where Sidhu's known commitments to the city end. When asked for an interview, an assistant for Sidhu responded that he was "not available due to prior commitments in Ottawa."
---
Email: [email protected]
Twitter: @nida_zafar
Tel: 416-890-7643
Submit a correction about this story