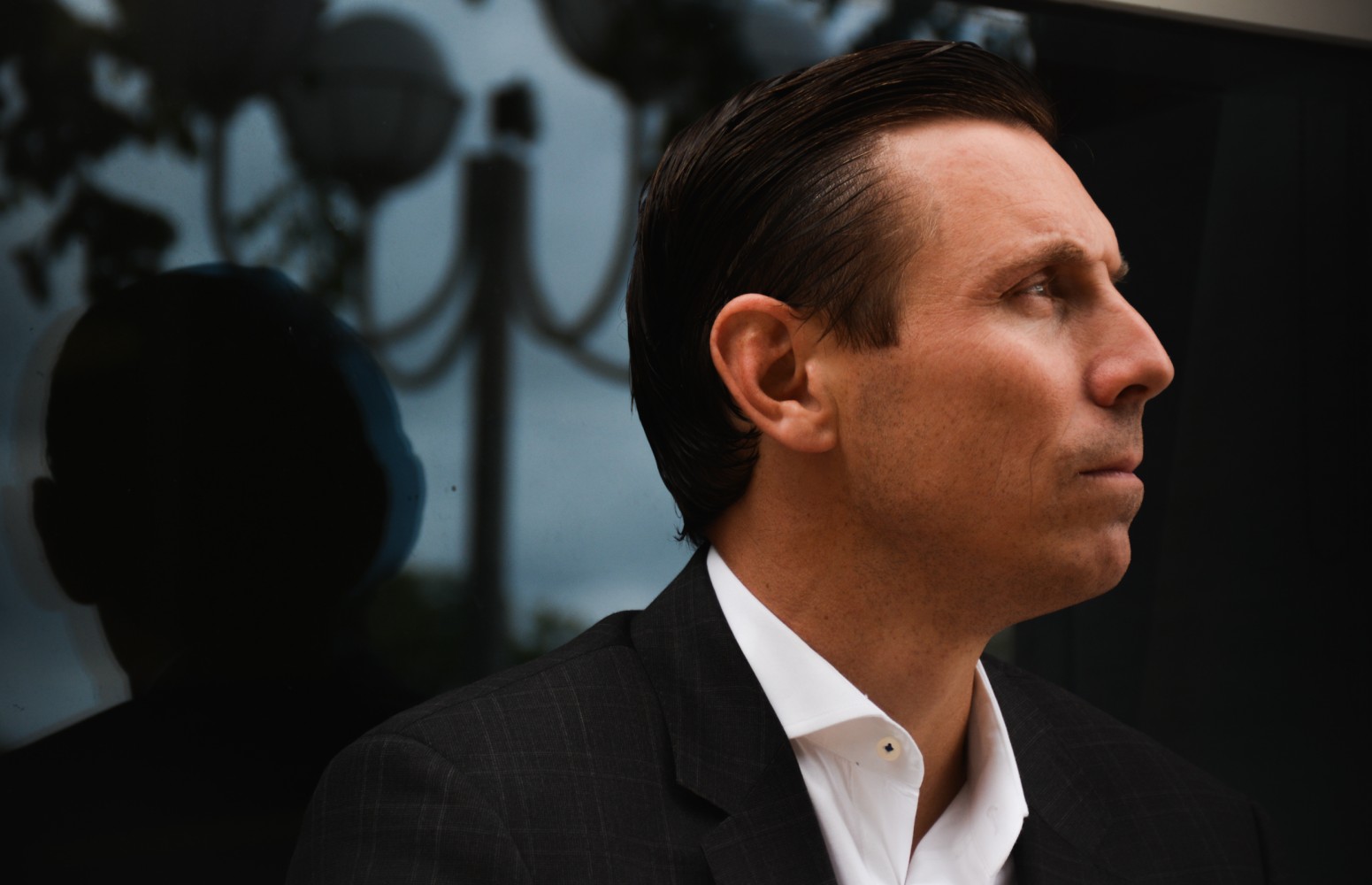 Photos from The Pointer files/Twitter/Patrick Brown/Facebook/Justin Trudeau/Papy Diatezwa
Mayor Brown disagrees with Modi's controversial citizenship Act, but won't break ties with India
Patrick Brown continues to visit India despite the country's growing record of human rights abuses.
Brown has a strong connection to the country, having visited it 20 times over the last 14 years, according to a tweet he made. These trips haven't had the mayor arrive in favour of any specific political party in India, he told The Pointer in an exclusive interview, as his love lies with the country as a whole.
In his latest trip, Brown was in India to promote Brampton as a place for businesses to grow. Brown is the former chair of the Canada-India Parliamentary Association and has helped implement projects in the country, including a trade office in Ahmedabad, a city located in the state of Gujarat. "I'm proud of the work I did for the government of Canada. In India I was recognized by Prime Minister [Narendra] Modi for my work in 2013. He said I was an honorary Gujarati." Brown has openly called Modi his friend on Twitter and Modi has referred to Brown as his brother in the past.
His relationship with Modi hasn't stopped him from vocalizing his opinion on the Citizenship Amendment Act (CAA), a piece of legislation passed by the reigning Bharatiya Janata Party (BJP). "I disagree with Modi's citizenship Act," he told The Pointer.
On Jan. 6, Brown tweeted his opposition to the Act, writing that he has "received a few social media requests for a comment on the BJP's Citizenship Amendment Act. I don't support any law that discriminates against one's faith. I was outspoken & clear in the Ontario legislature condemning islamophobia. My convictions don't change when I travel abroad."
The CAA passed in India's parliament in December 2019. The Act makes it easier for non-Muslim migrants to receive citizenship in India who have fled from Pakistan, Bangladesh or Afghanistan, three countries with large Muslim populations. However, under the Act, Muslims from those same countries can not get Indian citizenship. The BJP party has claimed, on multiple occasions, that this Act will help protect religious minorities. However, there are countries near India where people face persecution on the basis of their Muslim faith, such as the Rohingya in Myanmar. To add to the Act's criticism, in late January, a Twitter user shared a photo of two young students allegedly being questioned by police officials for partaking in a play that portrayed the CAA in a negative light.
While Brown said he hadn't heard about the case, he doesn't believe it's up to the government to decide what is allowed when it comes to a school play. "I believe in religious freedom no matter where I am or what friends I have on that side… my personal perspective and principles do not change where friends are or where I'm making the comments," said Brown.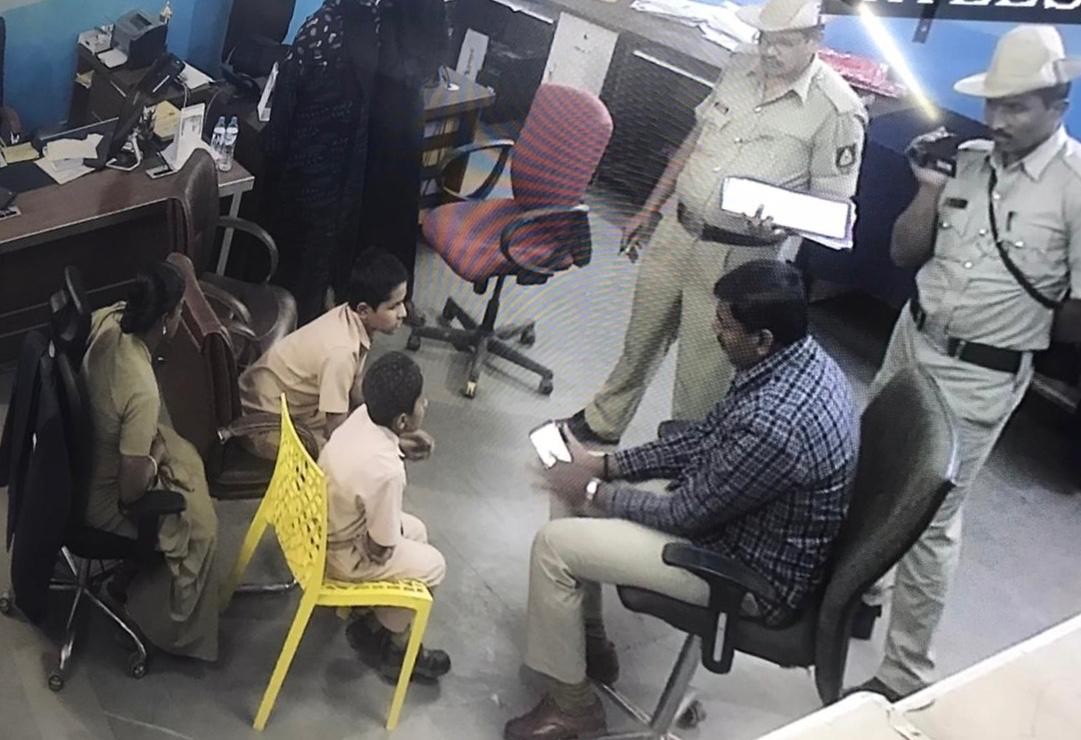 Police officials in Karnataka, India, question children who took part in a school play that portrayed Modi's alarming move, which has drawn international scorn, in a negative way.
According to a 2017 report on human rights from the U.S. State Department, the conviction rate for crimes against women in India is 18.9 percent. As well, 450,000 young women and girls were forced into temple-related prostitution, which involves symbolic marriages, rape, and sexual abuse. Furthermore, in 2015, almost 20,000 people were arrested for dowry deaths, cases where a newly married woman is killed for failing to provide money to her husband or his family.
This begs the question: if one purports to support religious freedom, why work with a country that's not upholding this value, alongside other human rights?
Canadian Prime Minister Justin Trudeau hugs Indian Prime Minister Narendra Modi
Brown isn't the only politician to maintain relations with a nation accused of human rights violations. In fact, this is a common behaviour that's been repeated by other politicians in the past. Prime Minister Justin Trudeau visited India in February 2018, and never raised the issue of human rights violations despite an open letter from Amnesty International asking him to do so. Similarly, in Andrew Scheer's 2018 visit to India, it's not clear if he asked questions about the country's human rights record. Furthermore, a vote by the European Union late January to criticize the CAA was put over to March, according to Al Jazeera. Critics of this move by the EU say the organization is giving Modi the "benefit of the doubt ahead of [his upcoming] Brussels trip" in March.
The answer may be tied to India's status as the world's largest democracy. Balpreet Singh, a spokesperson and legal counsel for the World Sikh Organization of Canada, said the status leads to a "free card" on human rights. "As a result, the situation faced by women and minorities in India has gotten worse...Canada should not hesitate to raise these human rights issues with India as it has with other countries," Singh said.
As an MP under former Prime Minister Stephen Harper, Brown took a trip to India, temporarily forgoing his duties in the House of Commons. In Brown's opinion, the visit helped the two countries engage with one another meaningfully. "At the time, I thought the Government of Canada was missing an opportunity and in retrospect I was correct. The Government of Canada wasn't engaging in India and they were changing their tune and I was credited [in] helping change the government's tune," Brown told The Pointer.
MP Andrew Scheer shakes hands with Prime Minister Narendra Modi during a lightly publicized trip to India a year before the recent federal election.
The mayor's recent trip was part of the city's Foreign Direct Investment initiative. The plan sees Brown, city councillors and staff attend events all over the world to speak with interested businesses who might expand their operations to Brampton. During his stay, Brown tweeted that he paid for his plane ticket himself, not wanting to put the burden on taxpayers. "I paid for my own flight there because this is something I'd be doing…regardless if I was mayor of Brampton…I was leveraging some of my relationships over there to the benefit of Brampton," he said.
If businesses choose to operate in Brampton in turn, that plane ticket could be worth a lot more. A common incentive provided to businesses to lure them abroad is a tax break. Amazon is a prime example of this, a company that accepted bids from cities for its expansion outside of Seattle, with some offering tax breaks. Brown did not say if this would be an option or not.
In addition to delving into his time in India and what it means for the city, Brown also opened up about some of the biggest issues facing Brampton. William Osler Health System, the organization responsible for Brampton Civic Hospital and Peel Memorial Centre, has yet to submit a proposal for Phase-2 expansion of Peel Memorial, and the deadline for it to do so hasn't been made public. Brown was tolerant of the fact, saying the province has to be on board with the process before anything can be submitted. "The province really controls the process and it's easier for myself as a leader in the community to speak up than it is for some of the hospital administration who serve at the pleasure of the province." However, Brown said the organization's presentation to the city in December on the expansion "was not ambitious enough."
Brampton has been one of the lowest served municipalities in the province when it comes to healthcare. Previous cuts from the provincial Liberals have not been made better with the PCs in power. While Brown said he doesn't believe the lack of response to the city's struggling healthcare is intentional, the province is indeed responsible for providing aid. "I do believe the province has been asleep at the switch when it comes to growth we've seen in Brampton and it's one of the reasons we have the lowest funding per capita," he said.
Brown's position on BramptonU — the city's plan for its own university — was noticeably stronger. He made it clear: when the province pulled funding for the Ryerson University satellite campus in Brampton, the city wasn't going to sit around and wait for things to change. "We believe we deserve additional opportunities and we really put a focus on post-secondary education and we've had some success," he said.
But details around the project have been scarce. The Pointer has inquired multiple times and received a similar response from the province each time — the project is currently in the works. An answer beyond that is unlikely before the provincial budget is released. "If we see some reference to the provincial budget for our aspirations for additional post-secondary options, that would be our first signal the conversation, which has been encouraging with the province, is matched with concrete commitments," Brown said.
The city has already spent $300,000 putting together a plan to initiate the process for its own university.
---
Email: [email protected]
Twitter: @nida_zafar
Tel: 416-890-7643
Submit a correction about this story