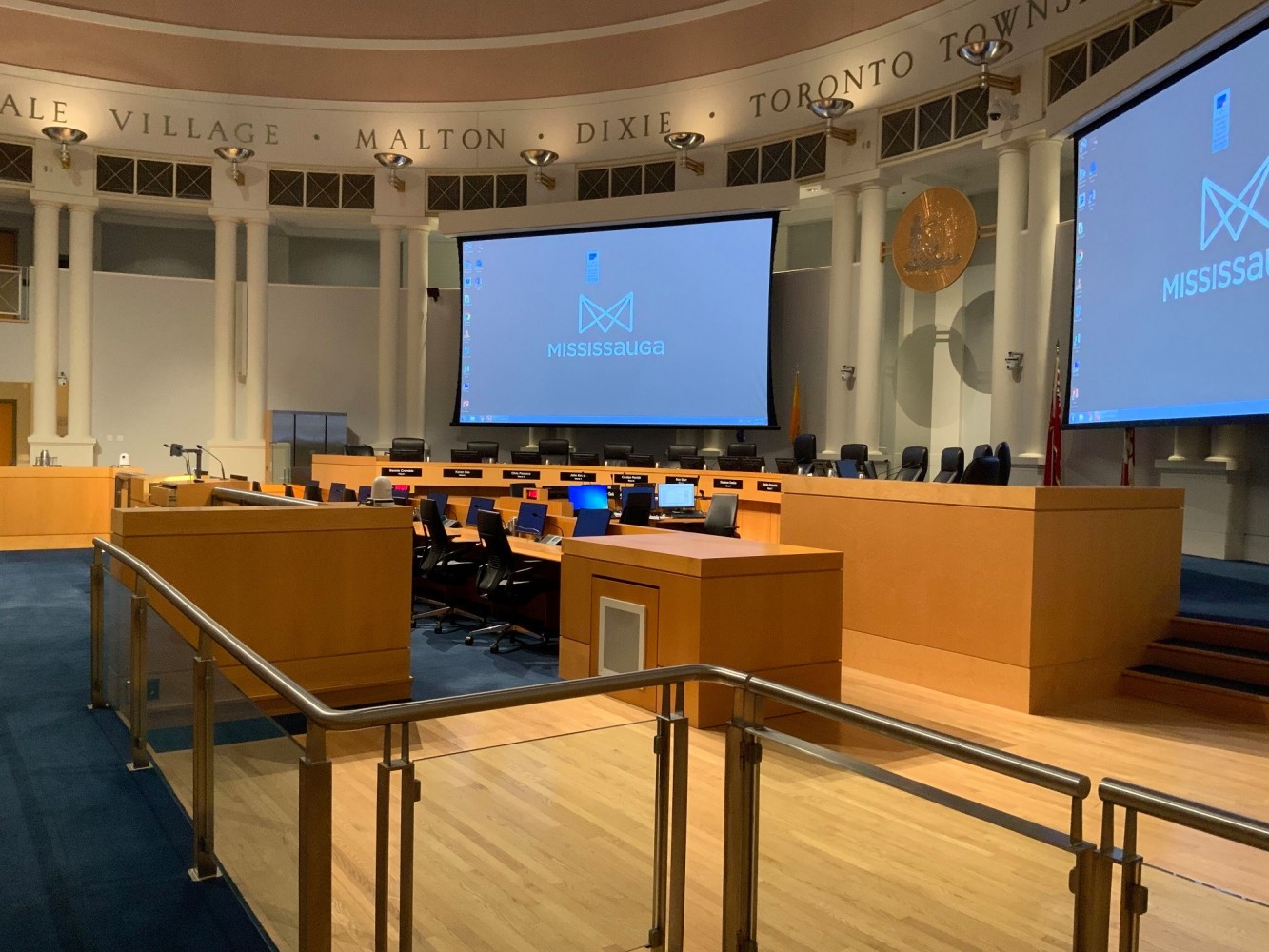 Photos from The Pointer files/Facebook/Omar Alghabra/Sven Spengemann/Iqra Khalid/Peter Fonseca/City of Mississauga
Mississauga's federal representatives remain tight-lipped when asked about support for the city's requests
In 2019, all of Mississauga's federal ridings re-elected Liberal party members, giving the Trudeau government six crucial seats towards its tenuous parliamentary minority.
Of the six returning MPs, all exert a notable level of influence over their government's direction. Omar Alghabra (Mississauga—Centre), who was re-elected with almost 56 percent of the total vote, doubled his closest opposition. He was recently sworn-in as a member of the Privy Council, the influential government committee which has famously been described as the "nerve centre of the federal public service".
Navdeep Bains (Mississauga—Malton) is a sitting cabinet minister (Innovation, Science and Industry) while Sven Spengemann (Mississauga—Lakeshore) sits on a long and influential list of government committees, among them Foreign Affairs and International Development and National Defence.
Iqra Khalid (Mississauga—Erin Mills), Peter Fonseca (Mississauga—East Cooksville), and Gagan Sikand (Mississauga—Streetsville) were all returned to office following the election by healthy margins. Only Spengemann received less than 50 percent of the vote and he still beat his closest competitor by nearly 7,000 votes.
Prime Minister Justin Trudeau
Since Trudeau took office in 2015, Mississauga voters have rewarded the Liberals' mandate. But the question is whether that loyalty has been reciprocated or not.
All of Mississauga's federal representatives have spoken in the House of Commons on a variety of pivotal national and international issues, from trade and economic development to human rights.
After analyzing their speaking Parliamentary records, none appear to have advocated much (at least publicly) for Mississauga initiatives or city-building projects, the latter of which there has been no mention of since the 43rd Parliament convened in December.
Past Trudeau government officials have leveraged their elevated status to advocate for significant local improvements in their communities. Amarjeet Sodhi, for example, successfully pushed for light rail and other infrastructure upgrades for Edmonton during his time as the federal infrastructure minister.
But like their provincial counterparts, Mississauga federal representatives don't appear to be doing much direct advocacy on behalf of the city which elected them.
The matter is of great significance for both the city and Peel Region, which have endorsed ambitious plans to boost public transit expansion, foster development, build housing, combat climate change, and sustain infrastructure through what might be the most transformational time in the history of the area.
The Mississauga-Halton area alone is expecting some 650,000 new residents by 2036, with large-scale development projects under construction or being planned to accommodate the population increase.
Last week, Mississauga council laid out its infrastructure funding hopes to satisfy a provincial deadline for consultation related to the Ontario budget. It's a laundry list of items projected to cost tens of billions spread out between the federal government, the province, the city and the region.
MP Navdeep Bains (Mississauga—Malton)
We reached out to all six local MPs, which include Bains, Fonseca, Alghabra, Khalid, Sikand, and Spengemann repeatedly over the last two weeks, inviting them to share how, during the recently commenced Parliamentary term, they will make the case to their government for more city funding and support.
Aside from some auto-reply messages, nearly all of the MPs failed to respond to our telephone and email inquiries. Alghabra was the only MP to reply, declining to be interviewed by The Pointer because of pre-existing scheduling commitments.
Even without their direct feedback, by searching past House of Commons transcripts available through OpenParliament.ca and other public sources, as well as posts made on the MPs' social media accounts, we still might be able to gain some sense of what Mississauga's federally elected representatives consider important local priorities. Let's start with Sikand.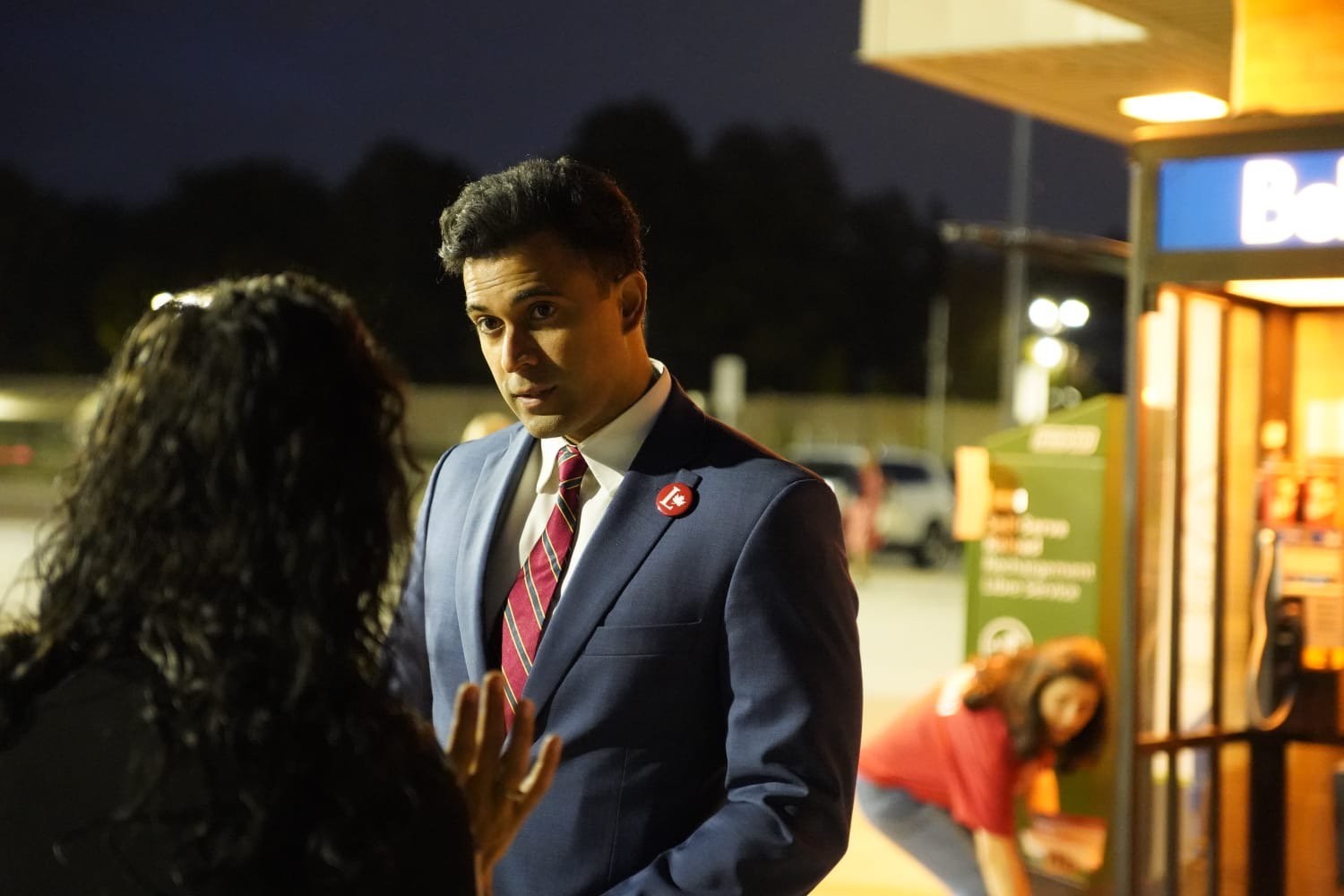 MP Gagan Sikand (Mississauga—Streetsville)
Over the course of his first electoral term, the backbencher seemed to show an interest in infrastructure planning. Last February, while a member of the cross-partisan Transport, Infrastructure and Communities Committee, he raised questions in regards to rail safety, an issue of significant concern for his Streetsville riding.
During a debate on potential oversight changes to the Canadian Border Services Agency (CBSA), Sikand reflected at length on his experiences dealing with customs as a South Asian man.
Speaking in support of establishing an independent review mechanism for the CBSA in dealing with complaints, Sikand made a long speech, briefly referencing his riding. Sikand cited his government's past financial commitments towards Canada's border service operations, particularly at ports of entry, where there is an ongoing flow of guns entering the country illegally.
"[W]e provided an unprecedented amount of funding to the CBSA for restoring its ability to address concerns at the border, such as illegal border crossings or, in my neck of the woods, the smuggling of weapons perhaps," Sikand told the House Feb. 7.
According to parliamentary transcripts, Sikand's only specific mention to Mississauga—Streetsville came at the start of the parliamentary term in early December to wish his constituents Merry Christmas.
MP Iqra Khalid (Mississauga—Erin Mills)
Since resuming office, Khalid has only made one specific reference to her riding when she thanked supporters for helping her get re-elected.
Khalid has not been shy in using her personal Twitter account to advocate for issues of strong interest to Mississauga, like climate action.
In the last month, Khalid has also tweeted her support for Erindale-area small business as well as the Mississauga Terriers peewee hockey team.
Khalid, who is well known on a national basis for championing a federal bill condemning Islamophobia and anti-Islamic attitudes, also thanked her Mississauga colleague Spengemann for fostering local interfaith dialogue and commemorating the three-year anniversary of the Quebec City mosque shooting on Jan. 29.
MP Sven Spengemann (Mississauga—Lakeshore)
Spengemann has made one mention so far in the term about local infrastructure improvements, which was part of a friendly question posed for Infrastructure and Communities Minister Catherine McKenna on the government's future strategy for the file.
Given his government role as a specialist for foreign affairs and international relations, Spengemann frequently tweets in favour of international causes. He most recently tweeted support for the protection of the Rohingya religious minority and retweeted a news article on the "humanitarian crisis" unfolding in Yemen as a result of civil war.
This year, Alghabra has tweeted about meeting with Mississauga's Youth Council and he shared a photo of a selfie with Hazel McCallion, in commemoration of the former mayor's 99th birthday.
As he did during the prior electoral term, Alghabra, during his Commons' speeches, has referenced international trade. He also spoke up during a debate on investigations into the SNC Lavalin affair.
MP Omar Alghabra (Mississauga—Centre)
Along with the rest of his Liberal colleagues and with the support of the NDP and the Bloc Quebecois, Alghabra voted to support a government bill seeking to top up funding levels for the federal public service.
Beyond thanking constituents for voting him back into office, there are no direct references in the transcripts of speeches made in the House by Alghabra in regards to Mississauga, and he appears not to have made any mention of the city since last June.
Also returned to office for a second successive term, Fonseca has been eager to utilize social media to promote local area organizations like the Mississauga Food Bank, which he thanked for giving him a tour in December.
During a House debate on the new free trade agreement between Canada, the United States. and Mexico, Fonseca paid tribute to his Cooksville riding, saying local businesses who met with him were supportive of the deal replacing the former NAFTA agreement between the three countries.
"In my riding of Mississauga-East—Cooksville, having met with stakeholders, small businesses and some bigger enterprises, I have heard positive reactions regarding supply chains and the many workers they employ. People are saying that we got it done," Fonseca told the House Feb. 3.
MP Peter Fonseca (Mississauga—East Cooksville)
As would be expected given his continued role as chief science and technology advocate in the Trudeau cabinet, Bains' social media posts frequently signal boost Canadian tech companies.
His Twitter account last week posted to its more than 56,000 followers a congratulatory message to Ceridian after the Canadian payroll software developer announced it is looking to hire 2,000 more positions over the next five years. Ceridian has several offices across the country, including one in Mississauga.
Bains was also in the community to support his leader Justin Trudeau during a party fundraiser held in early February.
In the House, Bains rose in February to rebut Jagmeet Singh in regards to the NDP leader's pointed criticism for how federal bankruptcy protections fail workers.
Bains also spoke this month in support of government supported job creation programs for Quebec and Alberta across various industries.
The last time Bains specifically mentioned his riding of Mississauga—Malton during a House debate was barely halfway into the Trudeau government's first term.
Bains cited his home riding during a speech in support of reviving the long form Census in the hopes the expanded demographic data could better inform municipal planning and decision-making.
"For example, in Mississauga—Malton, and the surrounding regions, there has been an enormous change in demographics and population," said the Minister on Jan. 17, 2017. "To plan for schools and housing, those types of changes require good quality data so we can provide better services and outcomes to Canadians."
While it's clear Mississauga is counting on the government's support now and in the future, just how much of it will be provided remains to be seen.
---
Email: [email protected]
Twitter: @RG_Reporter
Submit a correction about this story