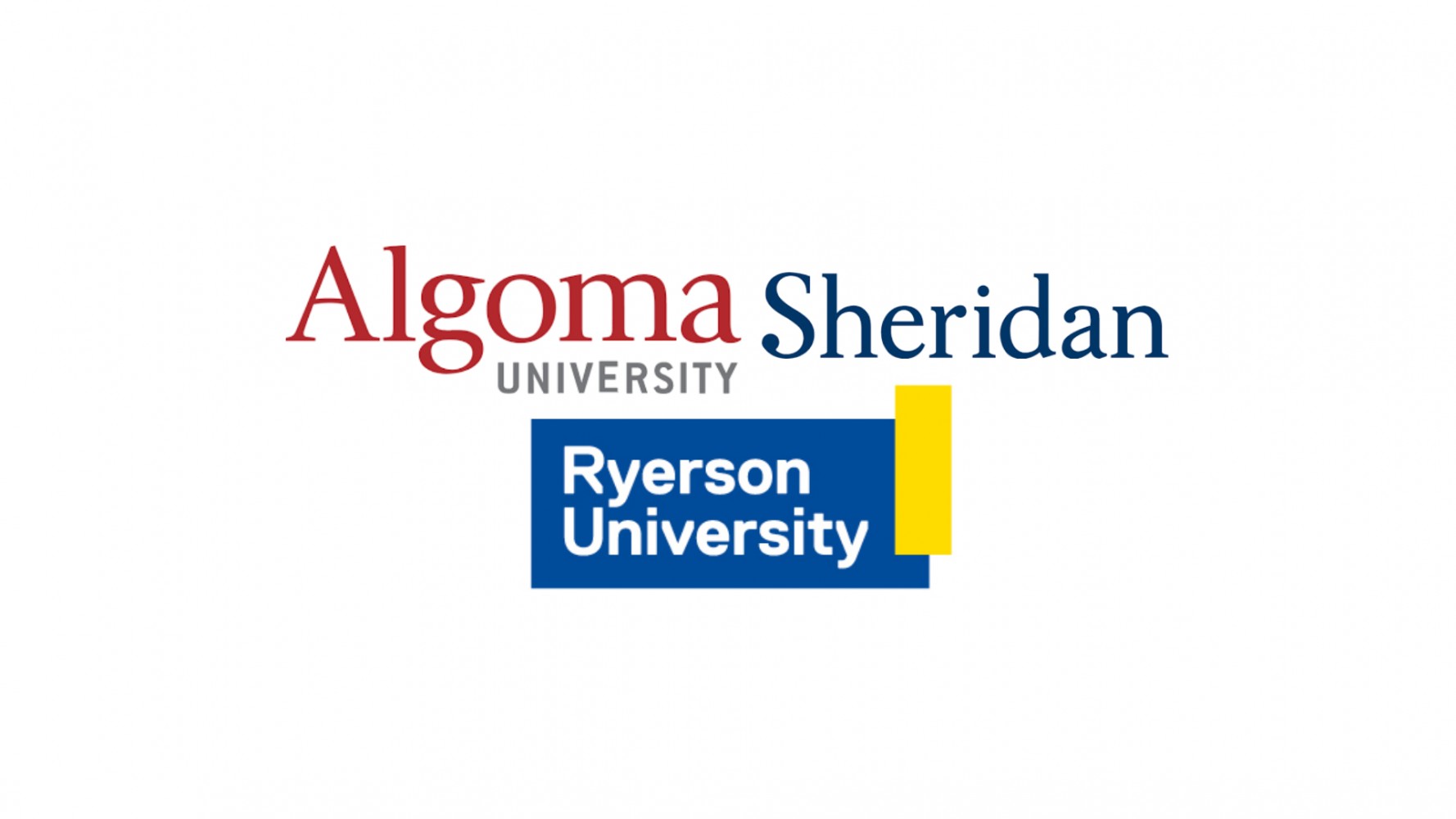 Photos from The Pointer files/Sheridan College/Ryerson University/Algoma University/City of Brampton
Three post-secondary institutions join forces to propose a medical school and more education in Brampton
Brampton's desire for higher education has received a boost from three post-secondary institutions with footprints in the city. Sheridan College, Algoma University and Ryerson University have put forward a proposal called United for Brampton, which positions education as a force to create more jobs and help fight the city's healthcare crisis.
On Monday evening, the proposal was presented to council by the President of Sheridan College Dr. Janet Morrison, the President and Vice-Chancellor of Algoma University Asima Vezina, and the President and Vice-Chancellor of Ryerson University Dr. Mohamed Lachemi.
The Skilled Trades Centre at Sheridan College's Davis Campus in Brampton
In the presentation, three areas of interest were highlighted: information technology jobs, mental health issues and hallway healthcare. The proposal focuses on a north-south partnership to mitigate issues faced in Brampton and north of the city, Lachemi told council. Through the creation of a new medical school, alongside other educational opportunities, the post-secondary institutions would help build new infrastructure in Brampton and offer programs to help address issues in the city and across the province.
Each of the three institutions brings its own strengths to the table. Sheridan has social service and personal support worker programs, and is home to the Centre for Advanced Manufacturing and Design Technologies, which allows companies in the manufacturing sector to explore new equipment with the help of students and faculty. Algoma offers business, economics, computer science and technology programs. Finally, Ryerson offers the Rogers Cybersecure Catalyst, which collaborates with industry, government and academic partners to train professionals to work in the cybersecurity industry. Ryerson also has programs in nursing, psychology, child and youth work. Together, these three post-secondary institutions have a wealth of skills training and education that are much needed in Brampton.
To bolster cybersecurity education, Algoma and Ryerson will create programs that expand on those already offered at all three institutions. This will result in degree programs that can be completed within six months. One of the main goals of the proposal is to attract new business to Brampton by creating a large pool of candidates in the cybersecurity field.
Premier Doug Ford greets a student while visiting Sheridan College's Davis Campus in Brampton
Algoma, Ryerson, and Sheridan will also work together to create a new Centre for Healthcare and Innovation, which can help address the growing health needs of Brampton. Last month, the city declared a public health emergency as adequate healthcare remains unavailable to the residents of Brampton. According to the presentation, Brampton's population is expected to grow to more than one million people by 2025, all of which will use an already struggling healthcare system. The proposed centre will train new healthcare professionals that can address the specific needs of the city and its residents. In addition to job creation, the centre will ensure future healthcare professionals are equipped to serve a diverse population with programs including "culturally competent training" and the use of new technology. The proposal aims to bring critical skills such as nursing and social work to health programs and create more spaces and resources that can be accessed by a diverse population. The long-term goal for the institute is for it to become a new medical school.
In the proposal, mental health and addiction issues are also addressed through the creation of the Institute for the Prevention and Treatment of Mental Illness and Addictions. The institute is a partnership between Algoma and Sault Area Hospital — a medical facility in Sault Ste. Marie — which will allow mental health professionals to pursue certificate and diploma programs, bachelor's and master's degrees, and medical training in Sault Ste. Marie. Eventually, the institution would be expanded for a partnership with the Centre for Health and Innovation, creating the north and south connection.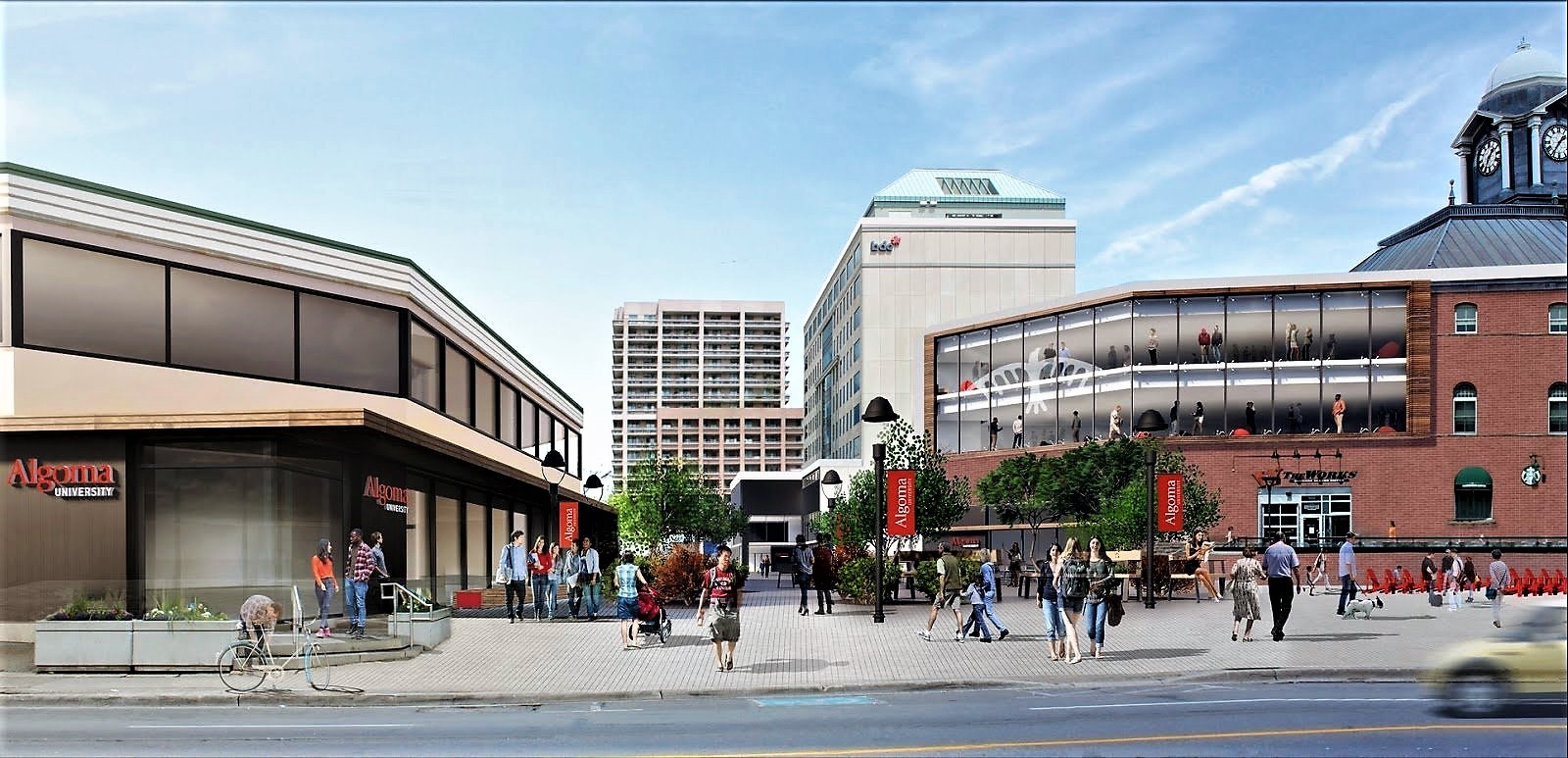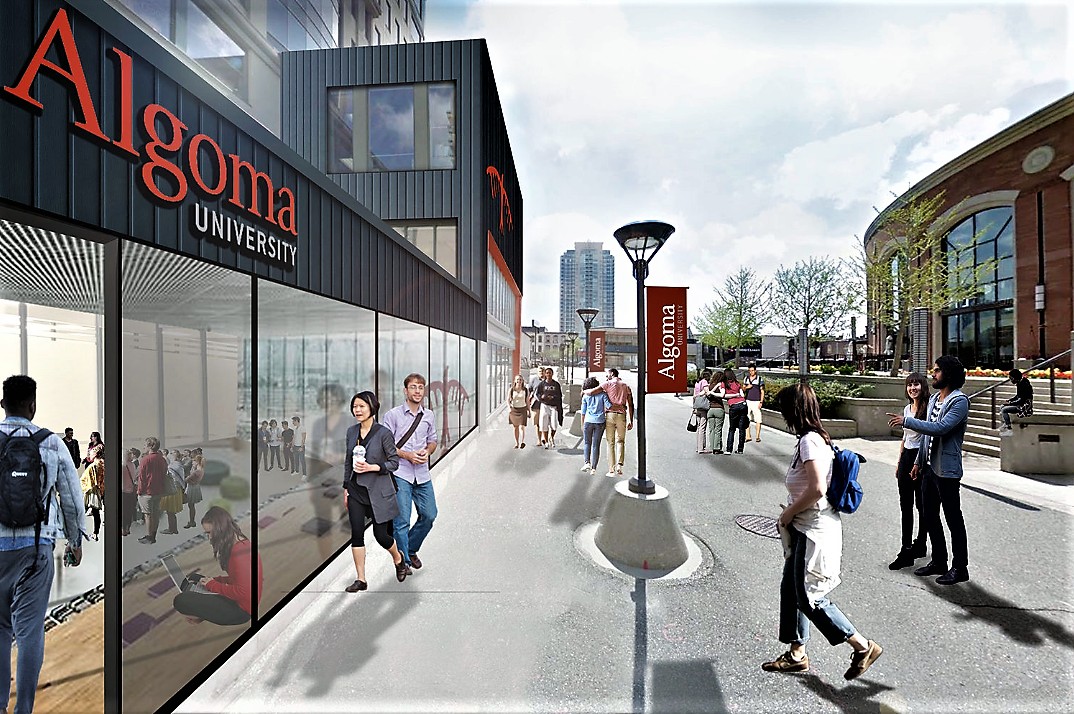 Renderings show plans for Algoma University's $34.4 million expansion project in downtown Brampton
Lachemi said the proposal could become a major solution in solving Brampton's healthcare crisis. "We have to provide new […] solutions because at the end it will be a win-win situation," he said during the presentation. "Let's try to work together to find a solution to the issues we are facing as a society."
Once approved, the project could be implemented in two years. But Morrison said some aspects of the proposal could come to fruition sooner, as they're already in the works. "There's stuff in collaboration with partnerships on leveraging the expertise of Algoma on Indigenous learning, for example," she said.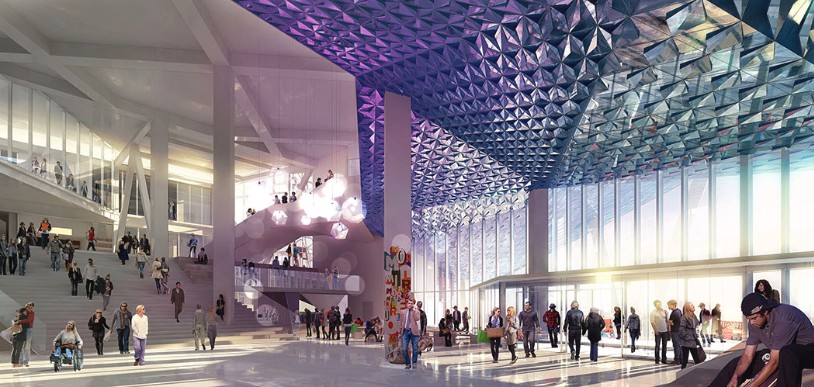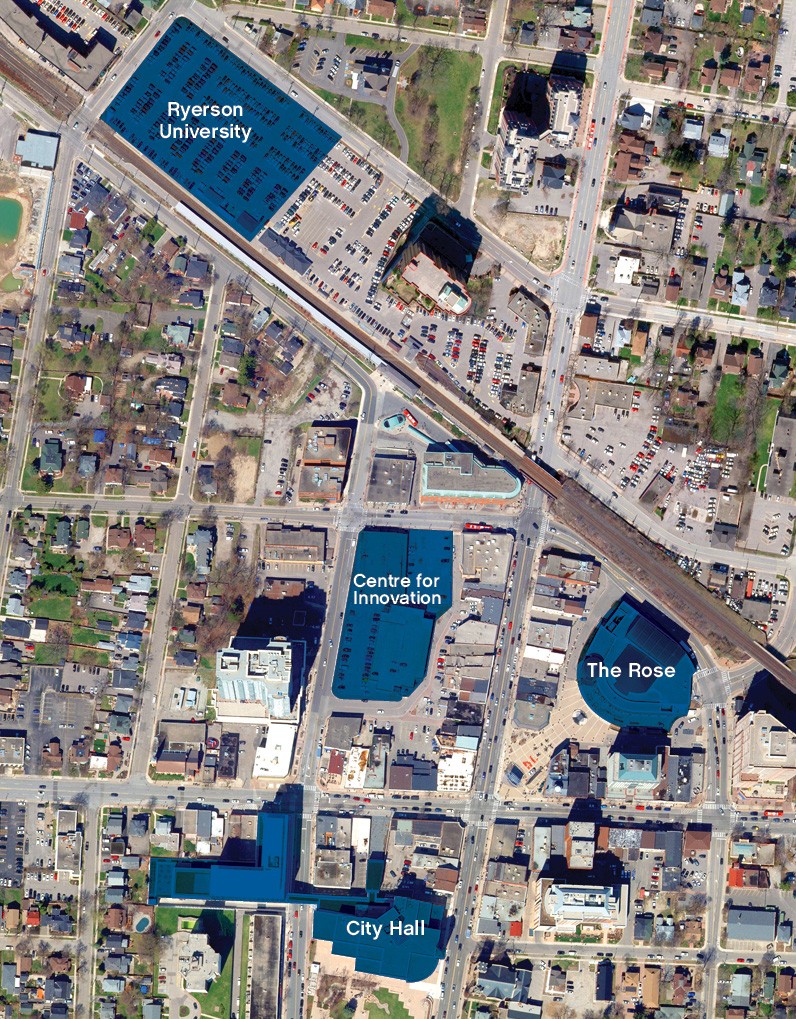 A rendering depicting the cancelled Ryerson University campus and a map showing its proposed location
All three post-secondary institutions have a presence in Brampton.
Sheridan College's Davis Campus has 12,000 students enrolled in its programs. The college's first classes were hosted in a nearby high school. Since its launch, the college has expanded its presence in the city. In 2017, the campus opened its Skilled Trades Centre, a facility housing its skilled trades and pre-apprenticeship programs.
Algoma launched its Brampton campus in 2009, where it currently has 870 students enrolled in business administration, finance and economics programs. In August 2019, council endorsed $7.3 million in funding — through grants and other financial means — for the university to expand its downtown presence in an effort to increase enrollment. The Brampton campus will offer new programs in Fall 2020, including computer science and psychology. This commitment came after the province pulled $90 million in funding for a Ryerson University satellite campus in downtown Brampton.
The new Ryerson campus would have included a national centre for cybersecurity. Even with the cancellation, Ryerson and the City of Brampton have continued to work together to bring programs to the city. In January 2020, Ryerson and Brampton signed an agreement to build an Innovation Zone, an entrepreneurial space designed to bring people together to work on projects that benefit the city. This is in addition to Ryerson's Rogers Cybersecure Catalyst.
As evidenced by a public survey conducted by Mainstreet Research, 83 percent of Brampton residents are in favour of a university being built in their city. In November 2019, Mayor Patrick Brown announced plans for BramptonU, the city's own university. While no concrete details have been provided to residents on how a new post-secondary institution could conceivably be built, city staff are working on a business proposal to be submitted to the province in the first quarter of 2020. All final decisions, including location and program offerings, are dependent on the outcome of the business proposal.
The United for Brampton proposal was welcomed with open arms by council. "It's very encouraging that Algoma, Ryerson and Sheridan recognize Brampton merits greater post-secondary investment. Their proposal for a modern school of medicine is a welcome one. The conversation we are having right now in Brampton on post-secondary education expansion is exciting," Brown said in a public statement.
At this time, the plan is just a proposal and will have to go through multiple rounds of approval before it is implemented. But this brings a ray of hope to a city that desperately wants more post-secondary education.
---
Email: [email protected]
Twitter: @nida_zafar
Tel: 416-890-7643
Submit a correction about this story