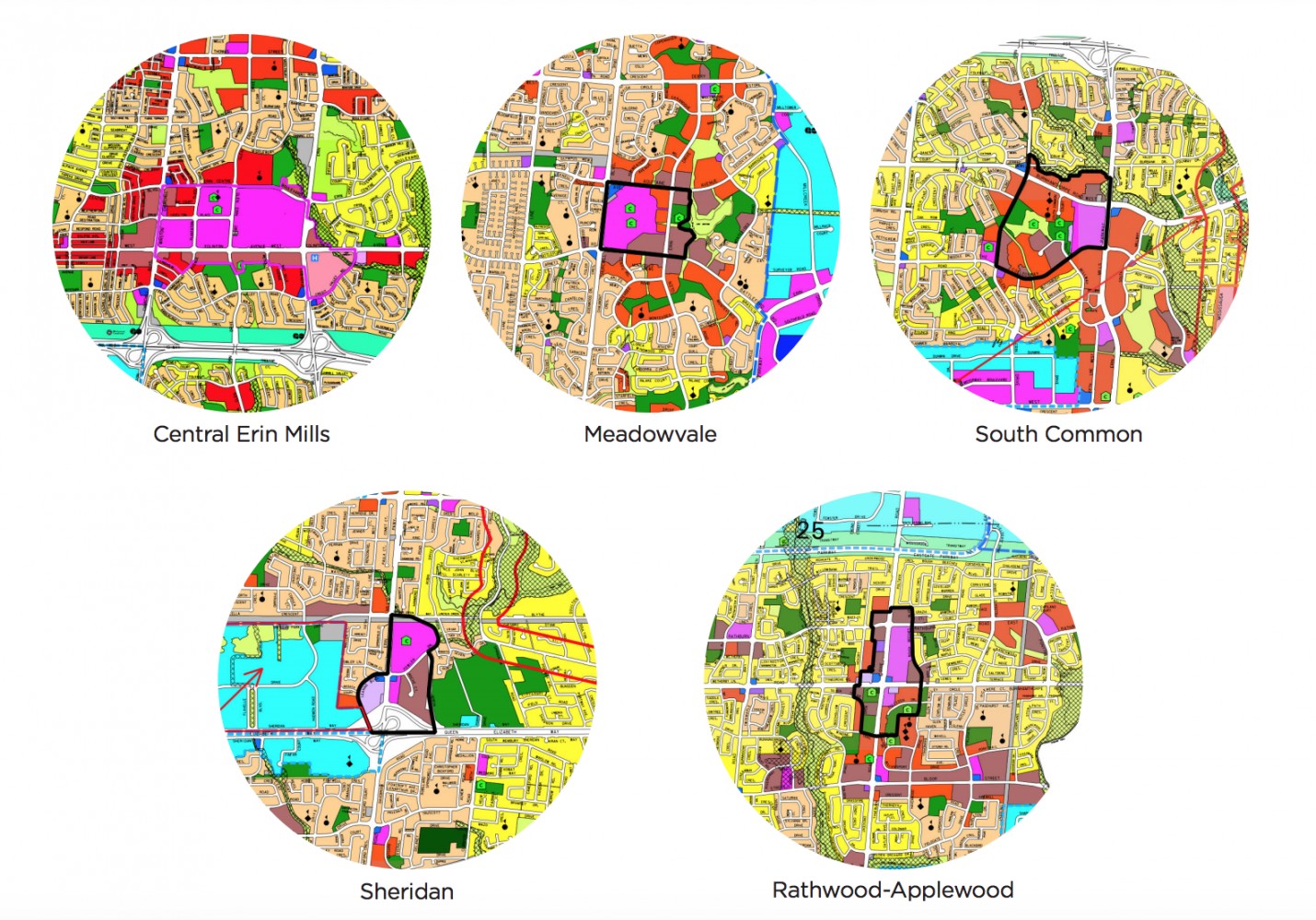 Photos and Graphics from the City of Mississauga
Mississauga eyes malls and plazas for future development, key areas for height, density and growth
Weeks ago, Oxford Properties announced it will develop the area around Square One, bringing 37 commercial and residential towers with 18,000 units to the community. Now, Mississauga is considering new communities to develop as it makes plans for the future of its dense, upward growing cityscape. Next week, an item to be brought forward at the Planning and Development Committee will consider changes to several retail destinations, replanning them for residential development in order to create complete communities.
The Official Plan Amendment to be considered by councillors stems from a two year study under the title Reimagining the Mall. The project, which ran from Fall 2017 to Spring 2019, considered what should be done with some of the city's shopping centres through consultations with engineers, urban planners and Mississauga's public.
Reimagining the Mall examined five locations in Mississauga, one of which could be a major node, while the four others could serve as community nodes with less dense plans. Under the proposal, Erin Mills Town Centre could be redesignated as a major node for new development, while Meadowvale Town Centre, South Common Centre, Sheridan Centre, and Rockwood Mall could all become community nodes. The city's proposed plan amendment added Malton to the list of community nodes.
The planning area designated for the redevelopment of Erin Mills Town Centre.
Similar to the rationale behind the newly proposed Square One District in downtown or RioCan's plans for Shoppers World in Brampton, Mississauga views its shopping centres as outdated, underperforming areas with major growth potential. "Mississauga has transitioned from a city that grows out through greenfield development to a city that grows up through redevelopment and intensification of strategic areas," the study reads. "Change is coming. The City must ensure that change is positive and advances the public good, including realizing planning objectives such as housing affordability, the opportunity for people to remain in their communities as they age, and healthy complete communities."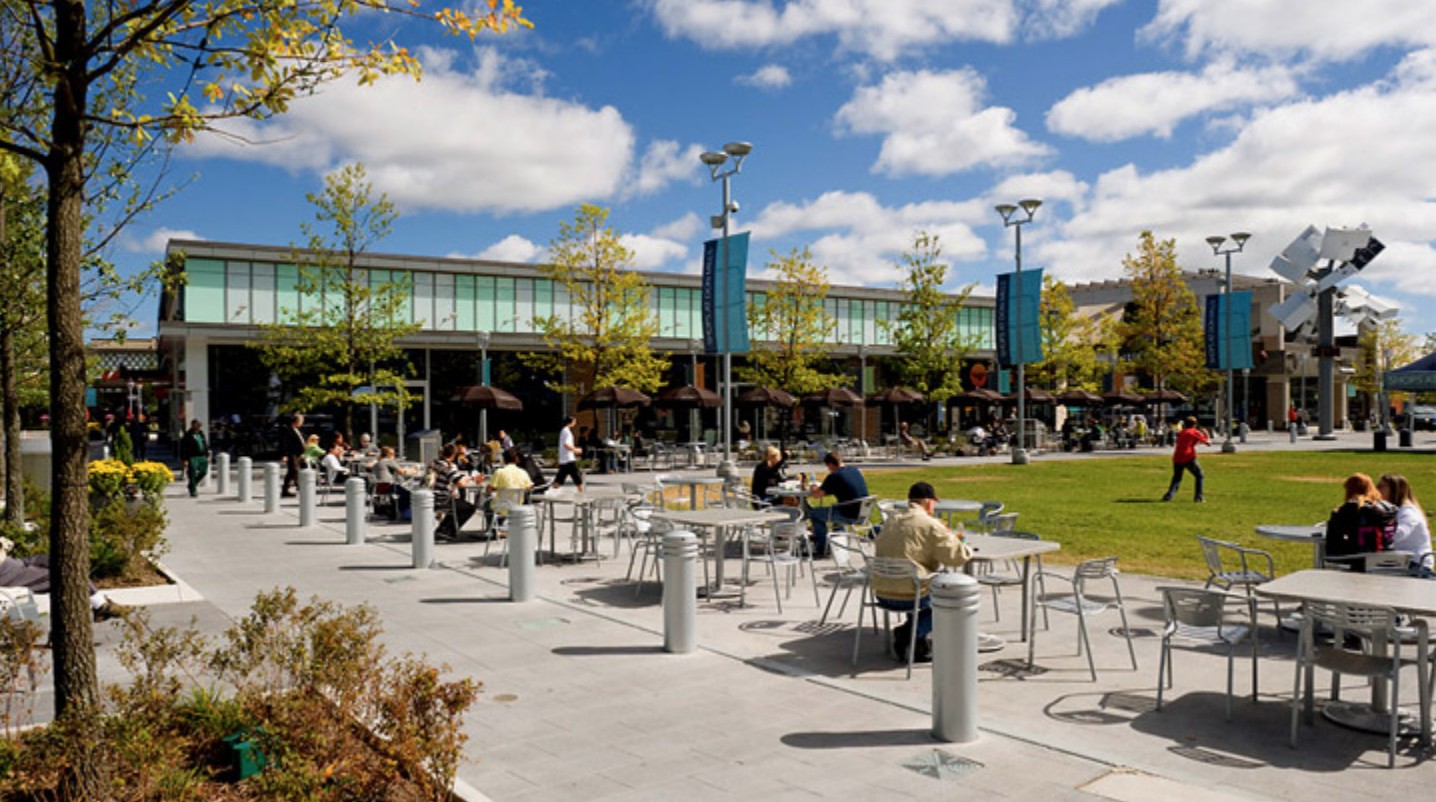 "Complete communities" include plenty of green, open space for residents, and built on the idea that everything should be accessible on foot.
For formerly suburban centres like Mississauga, the idea of complete communities requires a fairly revolutionary planning rethink. Instead of sprawling subdivisions connected by city roads and arterial highways, complete communities are built around the concept that almost everything should be accessible by foot. In Brampton, the city's 2040 Vision proposes the same idea, suggesting retail centres such as Bramalea undergo the very planning amendments Mississauga is set to consider.
Of the five areas considered in the study, Erin Mills Town Centre offers the perfect opportunity for a complete community. Within the area identified for redevelopment lies a hospital, a mall and proximity to a stop on the city's underutilized transitway connecting to the Square One GO bus terminal — eventually the Hurontario LRT and a proposed regional transit hub at Pearson Airport. As such, the space identified fits a myriad of criteria for intensification, with many facilities already located in the area, it's the ultimate diamond in the rough.
The potential for population and height-based growth offered by the upcoming Official Plan amendment is fitting. Erin Mills currently hosts 80 people and jobs per hectare, with Sheridan holding 122 and South Common 84. Meadowvale has 101 and Rathwood 90. In some of the spaces, the job-to-resident ratio is as high as five to one.
In Erin Mills, the amendment on the table suggests increasing density as high as 200 to 300 jobs and people per hectare, with no prescribed resident-to-job ratio. In the community nodes, the amendment targets between 150 and 250 jobs and people per hectare. Unlike downtown, where height restrictions were removed at the start of the century, the Official Plan will continue to mandate some height specifics in the amended areas. If approved, Erin Mills would be subject to height limitations of 25 storeys and the community nodes will see limits of 15 storeys put in place.
As these areas intensify, with the city looking to encourage reduced parking, reliance on transit will increase. The drafted Official Plan amendment on the table next week calls for more transit as demand rises with density. The amendment also suggests focusing on usable transit facilities. "Transit stations and facilities will be incorporated into redevelopment plans and designed to ensure safety, comfort and visibility," the amendment reads. The timing is ideal for the city, with its MiWay Service currently working on its next five year planning strategy, a project now able to incorporate an increased emphasis on these areas.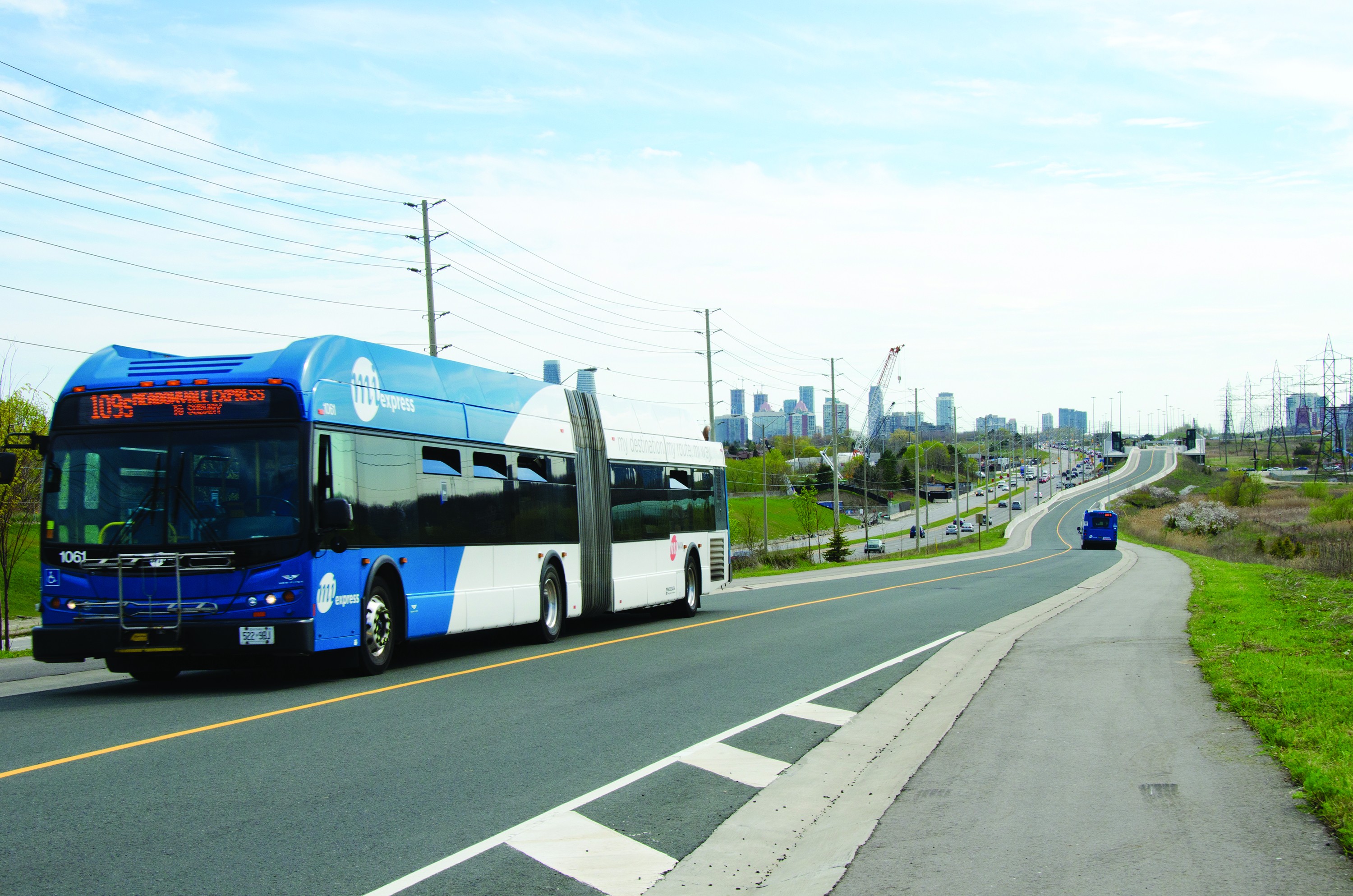 The Official Plan amendment also includes ambiguous reference to affordable housing. For both major and community nodes, the city wants 20 percent of housing to be affordable. "Residential development permitted by any land use designation will include affordable housing and meet the needs of a diverse population," the draft amendment reads. Ten percent of the specified figure will be targeted towards middle income households (defined as the lowest 40 to 60 percent of earners) and a further 10 percent will go to the bottom 40 percent. For a property to qualify as affordable, it must not exceed more than 30 percent of the purchaser or renter's gross annual household income.
If the amendment is approved, the Official Plan will include the above affordable housing guidelines, pushing developers towards more reasonably priced homes. However, without inclusionary zoning (which requires a major transit station), zoning bylaws cannot mandate affordability. Instead, Project Lead Ben Phillips said staff would lay out options to councillors.
"Landowners must address all the policies in the Official Plan as part of their applications, development proposal and associated studies when they make submissions to the city," he said. "City staff will review the development proposal and ultimately make a recommendation to council based on how it complies with Official Plan policies, including the satisfaction of good planning principles. It is up to Council to make the ultimate decision on whether to approve or refuse the development application and associated proposal."
However, as The Pointer has previously reported, the height restrictions introduced by the draft amendment could be used to push developers towards more affordable housing options. Ward 5 Councillor Carolyn Parrish has regularly spoken, both in interviews and at council meetings, about affordable housing, articulating her willingness to work with developers to trade additional height for more affordable units. In its current form, the city's Official Plan Amendment would allow her to do exactly that.
Reimagining the Mall acknowledges the development of shopping centres could take years. The city has included concepts such as pedestrian-friendly complete streets within its amendment, ideas considered relatively new to planning in Mississauga. To aid this development, the plan suggests tactical urbanism to create temporary changes, making spaces more welcoming for pedestrians through mall and street renovations ahead of the construction of new residential units.
In line with projects such as Brampton's Shoppers World, Square One District, and Lakeview Village, the city is encouraging developers to create master plans for each area, instead of tackling developments individually in piecemeal stages. Despite not making it an official requirement, the city suggests it would be open to developers working together on shared visions of select areas, followed by seeking feedback from the authorities.
With the slew of large projects ongoing in the city, Mississauga is clearly a popular destination for development. As such, the Official Plan amendment could be greeted with much interest from the powerful development community circling Mississauga.
However, a spokesperson for the city confirmed it has not received any official interest in redeveloping identified areas for growth, something which is likely to happen soon.
---
Email: [email protected]
Twitter: @isaaccallan
Tel: 647-561-4879
Submit a correction about this story