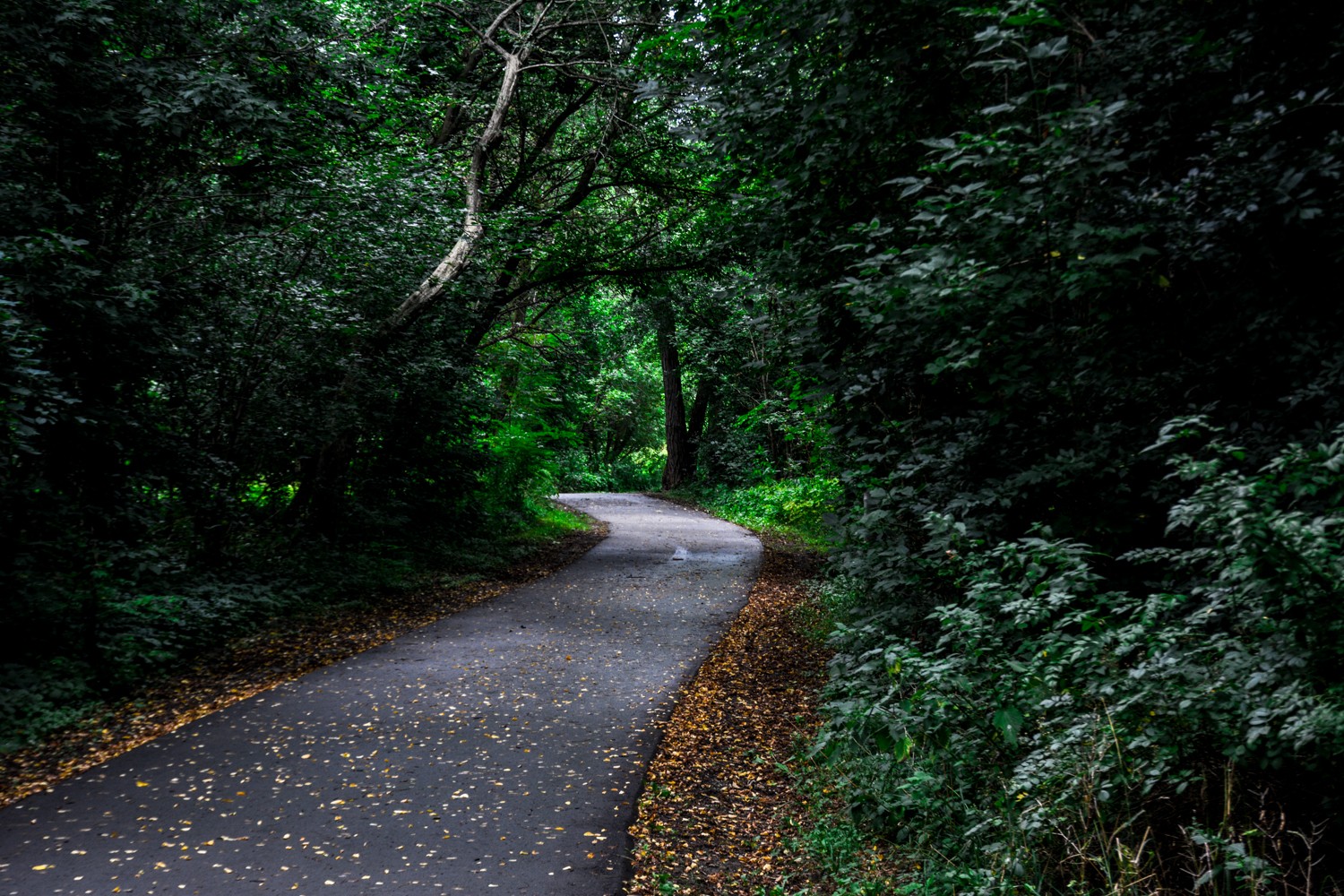 Photos and graphics from The Pointer files/Joel Wittnebel/City of Brampton
Brampton's tree canopy may 'take decades' to return to green oasis it once was
Brampton's tree canopy has been suffering for years and it could take decades before it returns to its former glory, despite all initiatives the city has taken to reverse its decline. A tree canopy is a collection of trees, branches and leaves that work together to create large patches of green space. The reduction of this affects residents in multiple ways, including the depletion of clean oxygen and a decrease in the privacy that trees bring residential neighbourhoods.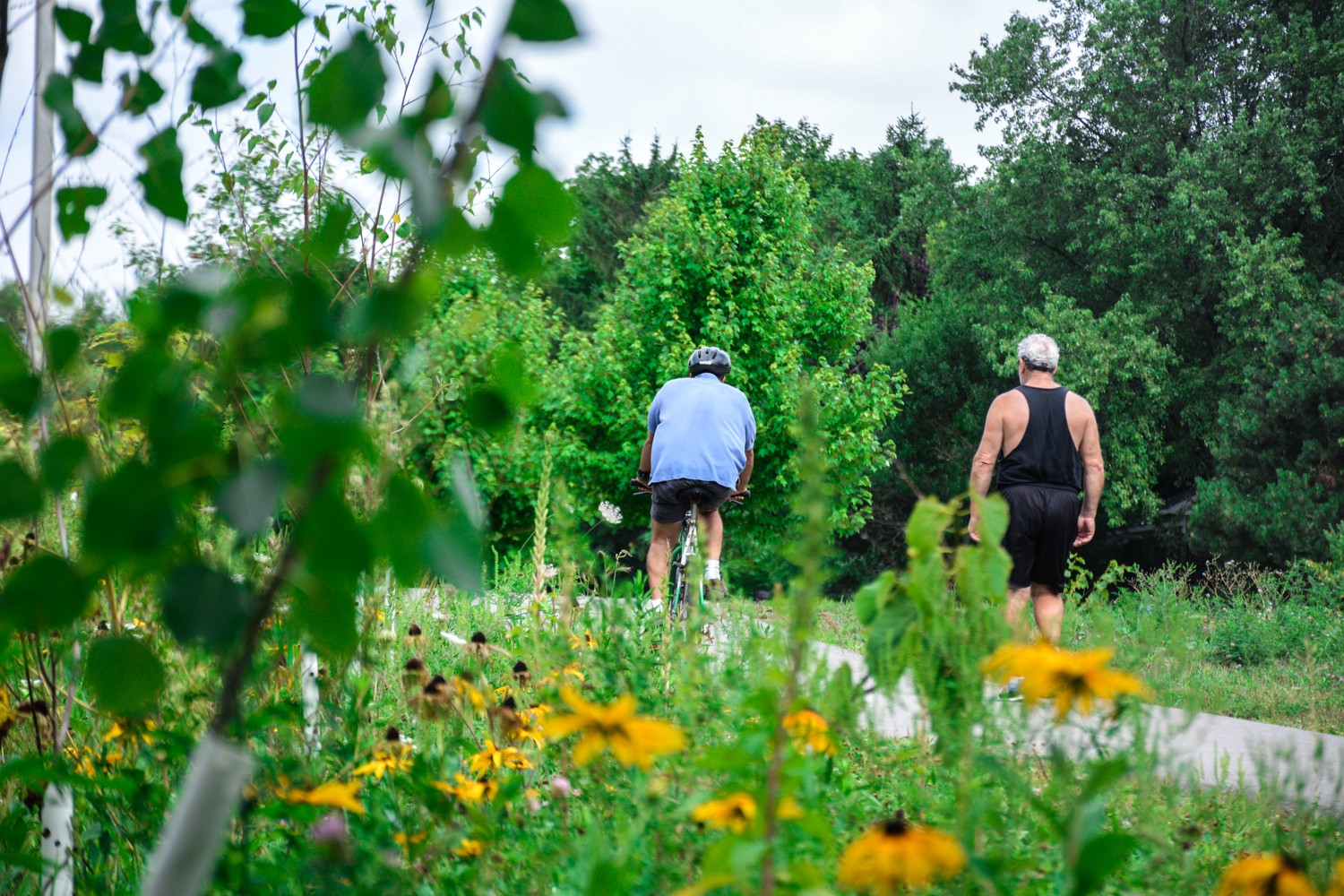 Brampton residents enjoy the city's green space
The canopy was significantly impacted by a December 2013 ice storm alongside the ongoing infestation of emerald ash borer (EMA), an invasive beetle species that feasts on ash trees. Together, these events have affected thousands of trees in the city, causing the canopy to decrease drastically. Brampton was one of the worst hit areas in the province by the ice storm. Falling ice brought down trees, power lines and blocked roads. According to a January 2014 Brampton Service and Information Update, more than 50,000 trees were damaged in this event.
EMA make their homes underneath bark, eating their way into the tree's interior. This damages trees, which end up dying a few years after becoming infested. The city has upwards of 22,000 ash trees on city streets, with a possible eight to 10,000 more in parks and other open spaces. Since 2015, almost all ash trees in Brampton have been affected by EMA, which has caused widespread destruction of the city's tree canopy. According to a 2018 staff report, up to an additional 5,000 trees were impacted along water corridors by both the ice storm and EMA. The City of Brampton told The Pointer that approximately 50,000 trees were affected by both activities. The true extent of damage by these events remains unknown.
As part of its biannual tree planting and removing seasons, the city is replacing many of the affected trees. Brampton's Parks and Forestry group is responsible for tree removal during two periods of the year, when healthy trees are also planted: a spring season running from Apr. 15 to July 1 and a fall season running from Sept. 15 to Nov. 15. During the last fall planting season, 10 public parks in Brampton saw multiple trees planted.
If an ash tree infected by EMA sits on private property, the story is a little different. According to Wade Speirs, from the city's Parks and Forestry department, if a tree is deemed infected by an arborist then it must come down, and residents must pay the bill. In Brampton, removing a tree can cost anywhere from $430 to $1,000, often requiring city permits.
A map showing how many trees were planted in the County Court Park and Boulevard area in Fall 2019
Tree planting seasons are an integral part of Brampton's plan to plant one million new trees in the city as part of its 2040 Vision. The vision is a master plan that aims to make the City of Brampton a desirable place for urban living, complete with ample housing, jobs, entertainment and respect for the environment. For Brampton's vision to be successful, the city's tree canopy must become stronger, as trees are central to urban living.
The city is taking further steps to ensure all public trees are free from insects and disease. "We consult with the Canadian Food Inspection Agency and monitor threats, such as the Asian Longhorned Beetle, by setting traps and [conducting] visual site inspections. We also monitor surrounding areas for any other threats our trees may face before it reaches them," the City of Brampton told The Pointer through email.
The city further stated that more than 5,000 trees were planted in 2019. This number isn't much higher than the previous year. In 2018, 4,668 trees were planted compared to 7,708 trees in 2017 and 7,908 trees in 2016. The reduced numbers in 2018 were, in part, due to weather, which shut down activities on days planned for tree planting, including Earth Day. "Tree planting is stalled every summer in the hottest months or due to other severe weather-related conditions in order to protect the trees from any damage during planting. Other contributing factors include delays in obtaining utility locates to identify underground cables before digging," the City of Brampton told The Pointer.
A City of Brampton table illustrating the number of trees planted between 2014 and 2018
In 2018, Brampton launched the Natural Heritage Restoration Program (NHRP) as part of its vision to turn the city into a green oasis. The program's goal is to protect and restore Brampton's natural features, including trees and plants, by removing pollution and controlling air temperature. The NHRP also assists Brampton's other environmental plans, which includes the May 2014 Grow Green Environmental Master Plan (EMP), and the December 2015 Natural Heritage and Environmental Management Strategy (NHEMS). The EMP was Brampton's first master plan identifying areas where the city can balance natural and man-made environments to promote a healthy ecosystem.
Similarly, the NHEMS has helped Brampton develop and implement an Urban Forest Management Strategy with the goal of ensuring that ecosystems function properly. The City of Brampton told The Pointer that it is currently in the process of putting together an Urban Forest Management Plan (UFMP). "It will provide a clear vision and guide on how the City of Brampton should regulate, manage, enhance, maintain, and promote its urban forest to maximize its benefits and minimize its threats," the city said. While the timeline for implementing this plan remains unclear, Brampton recently hired a consultant to assist with the UFMP.
In some cases, residents are still witnessing the destruction of green space over the plantation of trees. At a Jan. 15 committee meeting, a large group of residents filled the rows of council chambers, lining up to give emotional speeches about how the lack of green space is affecting them, much of which is being torn down by developers.
Residents living around the Castlemore Golf and Country Club bought their homes due to green space in the area. On Wednesday, these residents asked the city, in a final plea, not to sell the two small parcels of land it holds to developers who plan to build residential units where the golf course currently stands. These pieces of land were given to the city by the previous land owner. Resident Christine Gerber was the first to give her delegation, saying changes envisioned by the developer will result in busier streets and a dramatic reduction of green space, elements which made this area ideal for her family to live in. An outburst of concern by residents has been ongoing for a couple of years, impacting council's decision as to whether or not to retain ownership of these small pieces of land. For the time being, the city is exploring ways in which this land can be used to the benefit of residents.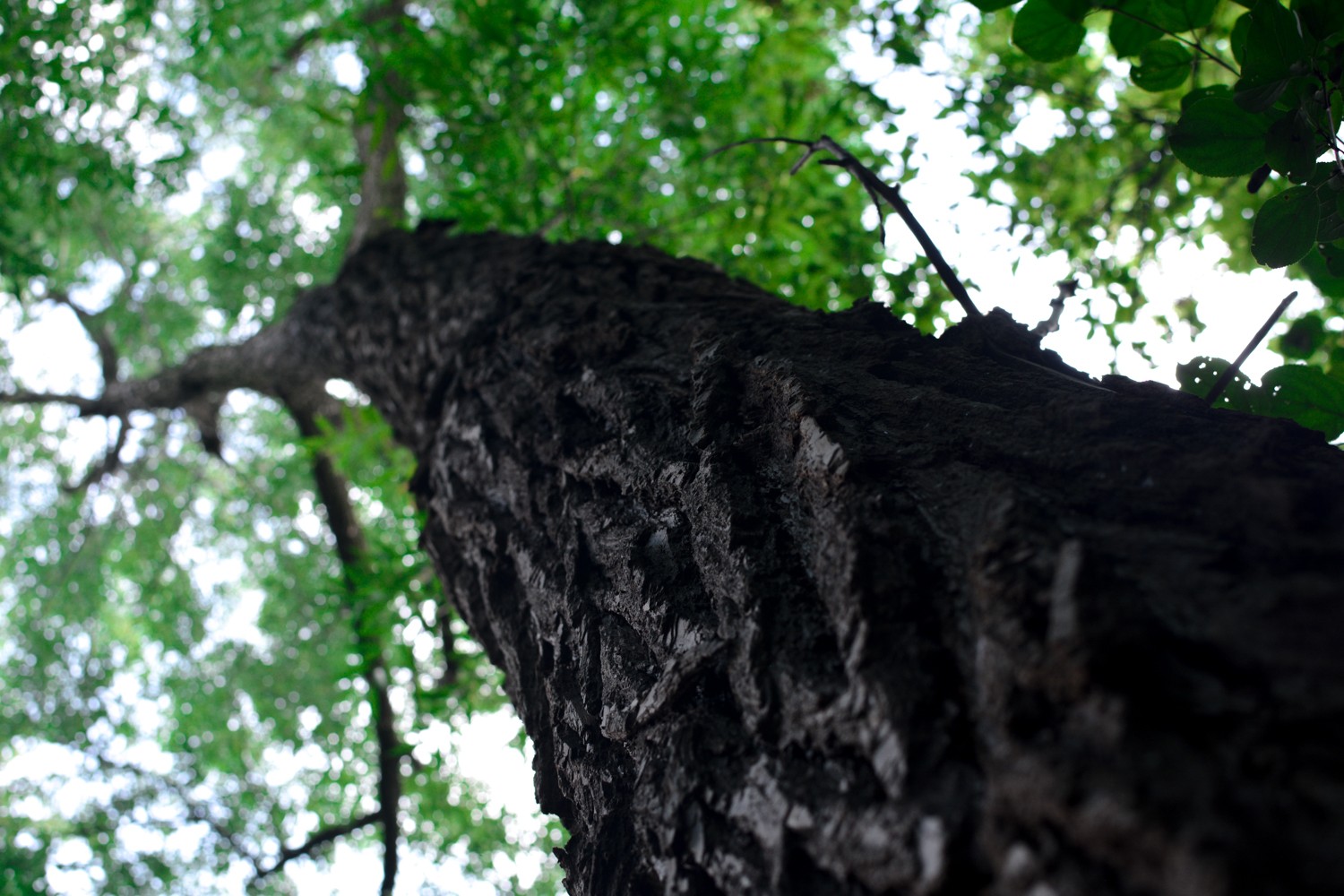 Part of Brampton's tree canopy
Overall, Brampton has a large deficit of green space, with a struggling tree canopy in Ward 3. Brampton Wards 3 and 4 Councillor Jeff Bowman told The Pointer via email that many old trees part of the canopy were decimated by the 2013 ice storm. Further carnage occurred in 2015, when, Bowman says, Ward 3 lost countless ash trees to EMA. "The reforestation process is underway, but it will take decades before the canopy is replaced to the extent that it existed previously in the Ward," he said.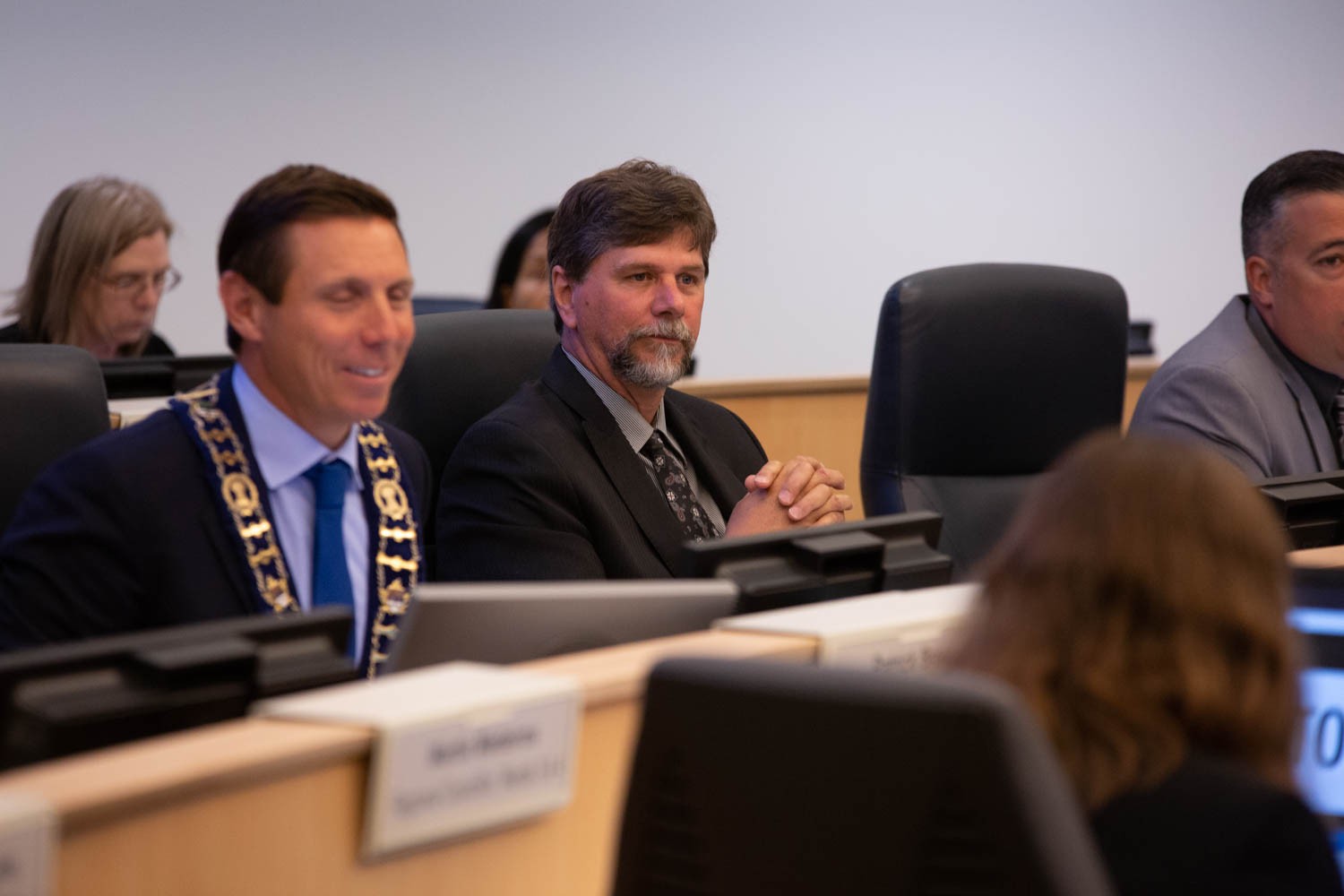 Brampton Wards 3 and 4 Councillor Jeff Bowman
Another reason for the lack of green space in Ward 3 is the area's vast industrial projects. Bowman says this area stretches from east of Kennedy Road, down to Dixie and includes the Queen Street Corridor.
The City of Brampton said it is developing a framework "to increase tree planting initiatives" through the creation of Brampton's One Million Trees Program, but details around the timeline of the initiative remain unclear.
---
Email: [email protected]
Twitter: @nida_zafar
Tel: 416 890-7643
Submit a correction about this story