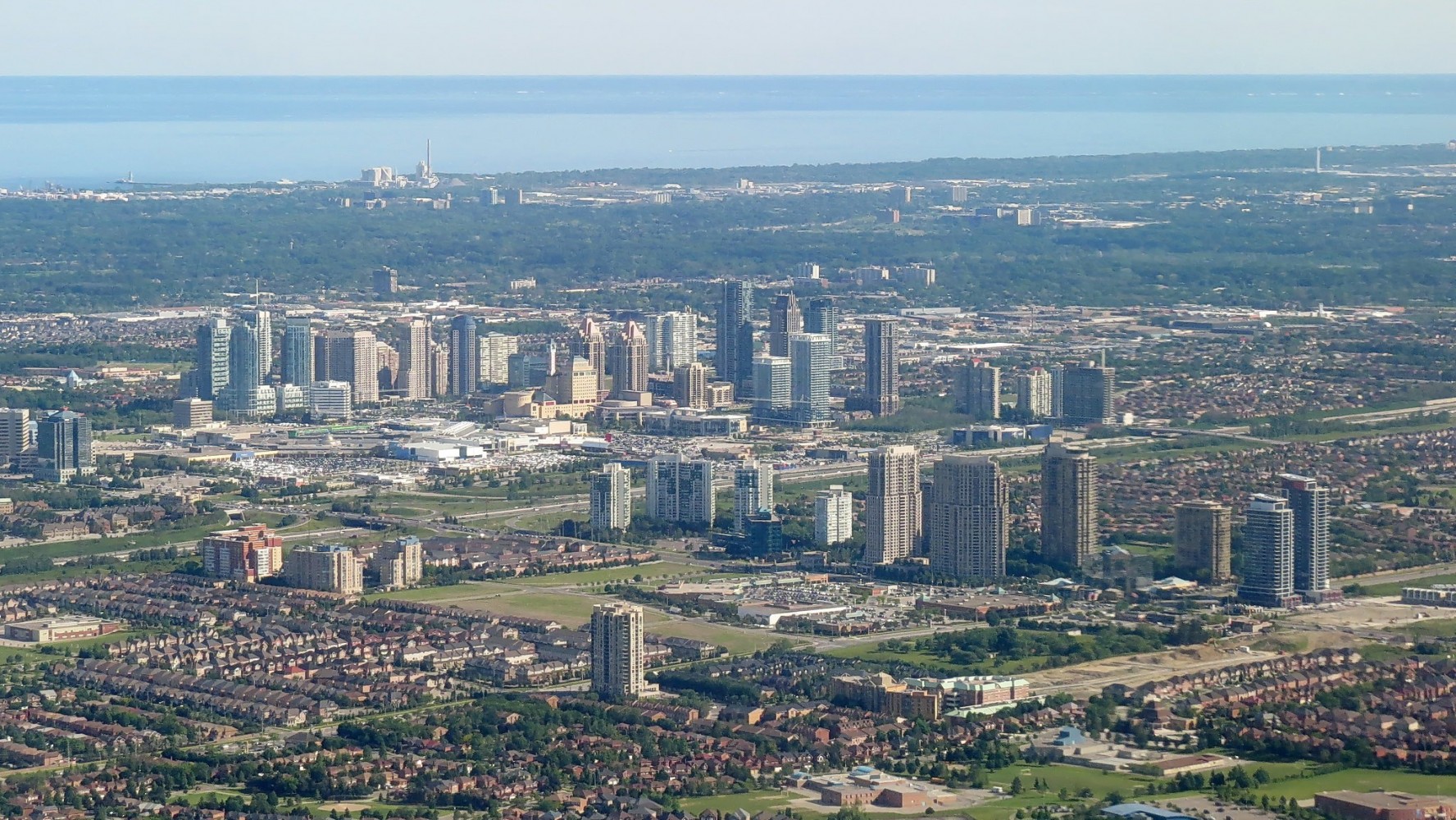 Photos from The Pointer files/Isaac Callan/Flickr/Robert Linsdell
Landlords caught with illegal units leaving Mississauga tenants out in the cold
Secondary units are a double-edged sword in Mississauga. On one hand, they provide supply to the city's heated housing market. On the other, these units offer up the worst examples of fire code violations and unscrupulous landlords.
Daniel Amsler and Brianna Robinson work as housing lawyers for Mississauga Community Legal Services, tasked with helping low-income tenants protect their rights. Both are aware of the dangers that come with secondary units, but also cognizant of the fact that, without them, some people would have nowhere to live at all.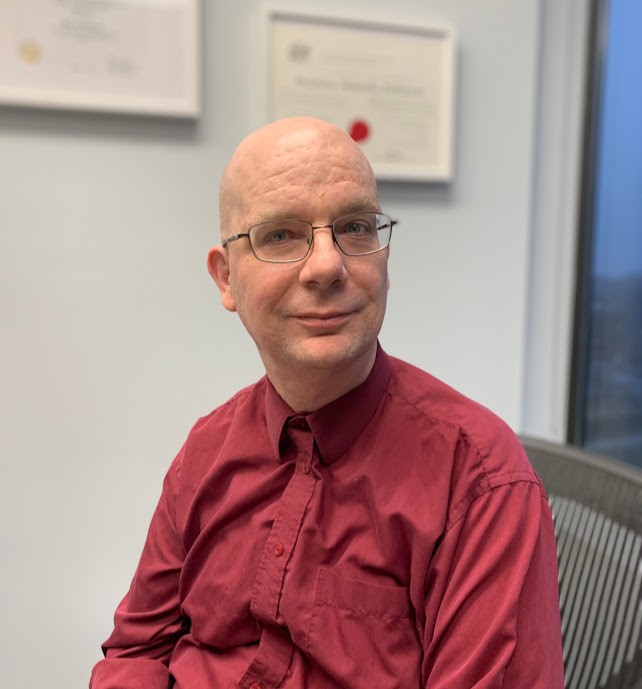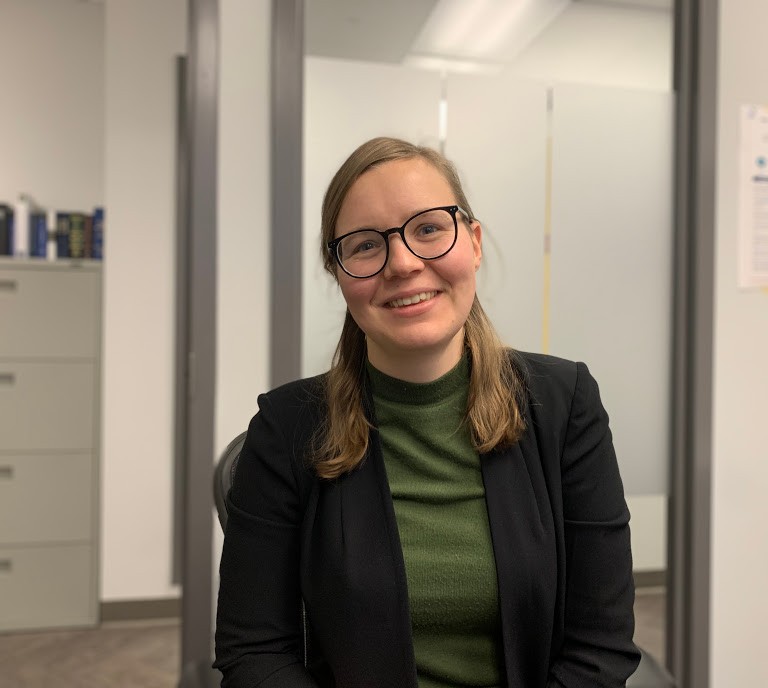 Housing Lawyers Daniel Amsler and Brianna Robinson
"I wouldn't call it a problem as much as I would call it a reality," Amsler told The Pointer in his office on Dundas Street Tuesday. "The reality is that a secondary suite requires it to be registered which... gives the government a record of the unit... a record to show you're getting income from that unit… [T]here are a number of owners who take the position 'Why should I tell the government I have this secondary unit?' because they realize they'd have to report the income."
As Amsler suggests, secondary units are significantly underreported, making the matter complicated. In the City of Mississauga, where registration is free, there are currently 948 legally registered secondary units with thousands unregistered. Mississauga Ward 6 Councillor Ron Starr previously told The Pointer he believed there could be as many as 30,000 unregistered units in the city, something Robinson would not be surprised to hear. "We see a lot of unregistered units," she told The Pointer, explaining that she and her colleagues have seen as many as 900 unregistered examples in legal cases across the past year alone.
In Brampton, Wards 3 and 4 Councillor Jeff Bowman became a vocal advocate for cracking down on illegal secondary units after a fatal basement fire took place in his ward in April 2018. He was behind a City of Brampton letter to Premier Doug Ford demanding increased authority to enforce the city's secondary suite bylaw. As well, Bowman lead the charge on Brampton's creation of a specific secondary unit enforcement task force.
Bowman's response seems natural when it comes to the news of innocent tenants dying at the hands of unethical landlords. However, cracking down on illegal secondary units can have an unintended effect — it can lead to increased rent prices.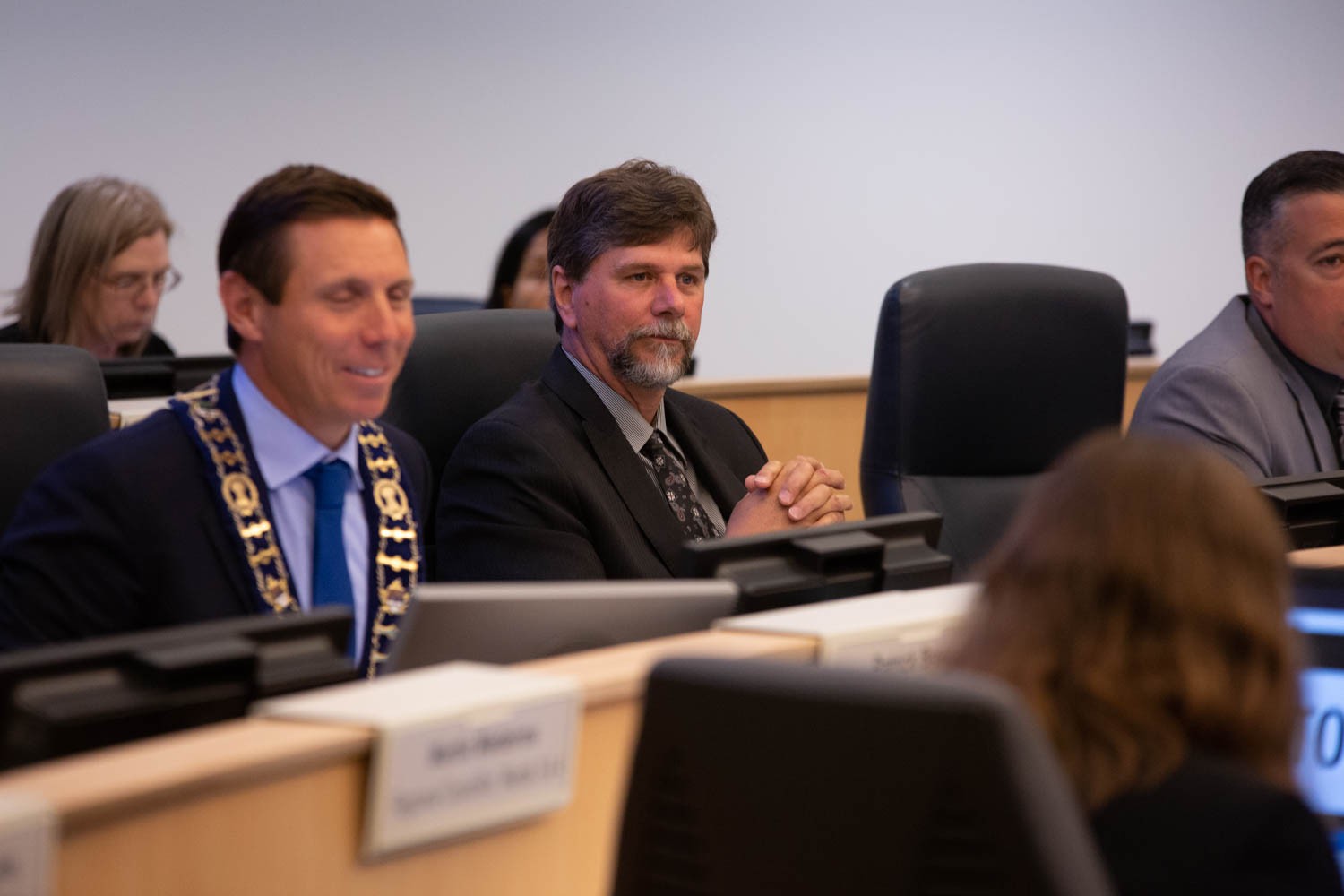 Brampton Wards 3 and 4 Councillor Jeff Bowman
Both Amsler and Robinson have witnessed this happen firsthand. The lawyers explain that, when the city sends an enforcement letter, it gives the landlord a couple of months to register their unit or stop renting it out. For landlords who rent their basements to earn extra cash for their mortgages, renovating units to comply with bylaws is often a no-go. The cost of complying with fire codes alone can sit in the range of tens of thousands of dollars. In turn, landlords make the decision to get rid of their tenants.
It's common for landlords to tell their tenants (and the Landlord Tenant Board) that either they or a family member intends to move into the basement. Tenants are then given an N-12, a legal document that informs renters of a landlord's plans to terminate occupancy in order to move into the unit. A database is available online of the number of N-12s served at a particular address so tenants can see if this is a pattern, but those desperate to find somewhere affordable to live may not have time to check.
This situation only occurs if the landlord follows the law in removing a tenant. More often than not, tenants are simply told to leave. "What often happens with unregistered suites is they tell the tenant that they're not protected by the law and that they have to get out," Robinson explains. "A lot of tenants don't know their rights and they vacate."
With enforcement from the City of Mississauga relatively minimal, some landlords take advantage of the situation. The annual provincial rent cap is set at 2.2 percent for 2020, which can be applied to properties built before November 2018, wherein a tenant lives. This stops landlords from raising rents above the specified amount. However, for any landlord who evicts their tenant, the property is technically empty, allowing them to relist it at whatever rate they wish.
"Our suspicion is that tenants can be forced out for the landlords to then take the market value even higher," Robinson says. "I think it [eviction] is generally to hike the rent. We don't see a lot of action from the City of Mississauga."
Interestingly, the unregistered nature of a secondary unit has no bearing on the provincially run Landlord and Tenant Board. City notices for properties to become compliant and threats of laying charges do not impact the standing of a landlord with the province's rental body.
"The Landlord and Tenant Board is not particularly concerned with whether a unit is registered or not," Robinson says. "So a landlord can evict a tenant for non-payment, for behaviour, any of those things, even if it's an unregistered unit. And the board doesn't report that to the City of Mississauga. The Landlord and Tenant Board has the information that there is a tenant at that address and they operate under the provincial government, but there is no information sharing to the municipality to say 'Listen, we have an unregistered unit at this location.'"
On the bright side, registration with the Landlord Tenant Board technically protects the rights of tenants, meaning renting an illegal basement unit still entitles you to all the rights enjoyed by renters across Ontario. More importantly, this means there is a government database of addresses in Mississauga that gives the city the lowdown on unregistered secondary suites. However, the two organizations appear not to communicate.
In Mississauga, the city processes complaints around secondary units in two steps, beginning with fire inspectors. "Upon receipt of assigned complaints of a second unit, Mississauga Fire Inspectors ensure that there are working smoke and carbon monoxide alarms prior to taking any other action regarding the registration of the unit," a spokesperson for the City of Mississauga told The Pointer. "Fire Inspectors have more rights of entry than Enforcement Inspectors as it is regulated for life safety. It is important to note bylaw enforcement cannot use Fire Inspectors as a witness as to the existence of the second unit they have to gain entry on their own."
This means tenants worrying about eviction from their units can speak to fire inspectors without allowing bylaw officers inside.
As Mississauga and Toronto's rental and house prices have soared, so too has the number of secondary units. This is partly due to increased demand for housing offering a new market for less desirable rentals. As well, as some landlords find themselves under increasing strain to pay off their mortgages, they project this pressure onto tenants living in unregistered secondary units.
"Small landlords especially, they're trying to make a living," Amsler says. "They've got substantial mortgages and are trying to make ends meet. When the average selling price of a house is a million dollars, the mortgage is insane unless you've got money from somewhere, so you're doing whatever you can — whether it be renting out a basement suite, renting out a room in your house or maybe Airbnb. The issue is people need a space to live and they're willing to accept — to some degree — things that they wouldn't have accepted that many years ago."
"It's a trickle down problem," he adds. "Owners are forced to charge as much as the market will bear."
With prices skyrocketing, the full force of desperation falls on tenants. Landlords convinced by dodgy real estate agents to invest in property they can't afford are forced to operate illegal secondary units, while some newcomers to Mississauga are simply uneducated about the fact that they have to register their rental units. In most situations, this spells bad news for tenants.
"One of the [cases] I was involved in, the city threatened to take action and the landlord physically moved themselves into the basement to tell the police that they lived there and shared the kitchen and bathroom with the tenant," Robinson explains. "They gave the tenant no warning, it was completely against the Residential Tenancies Act, but that's how desperate the landlord was and how willing to completely break the law, that they physically moved in and lied to the authorities that they lived there."
"It's with these secondary suites that we also see some of the worst violations of the Residential Tenancies Act as far as harassment," she adds. "Landlords who don't recognize that they need to give 24 hours notice or landlords who frequently enter units without giving 24 hour notice, harass tenants or randomly change the locks. People who say 'This is my house. I can do what I want,' and don't understand that legally, by having a tenant, they've created a separate living space."
However, despite the myriad issues secondary suites present for tenants, both Amsler and Robinson are reluctant to see much action. Emphasizing they would never tell anyone to live somewhere unsafe, the lawyers advise tenants to assess their individual situations and to report their units if they feel in peril, knowing it could lead to an end of tenancy.
With such immense pressure on the housing market, city enforcement faces a considerable dilemma. Proactive and thorough enforcement of secondary suite rules is important for fire code regulations, collection of property taxes and assessing numbers for local services such as schools. However, with rising numbers of people on the subsidized housing waitlist and the region's temporary housing system in overflow since 2016, creating options for renters is critical.
The solution to Mississauga's issue with secondary suites could be found in the long-term. When the region and city conspire to significantly increase the supply of safe and affordable housing, then bylaw officers will be able to begin a blitz of inspections, taking thousands of dodgy landlords to task.
---
Email: [email protected]
Twitter: @isaaccallan
Tel: 647-561-4879
Submit a correction about this story