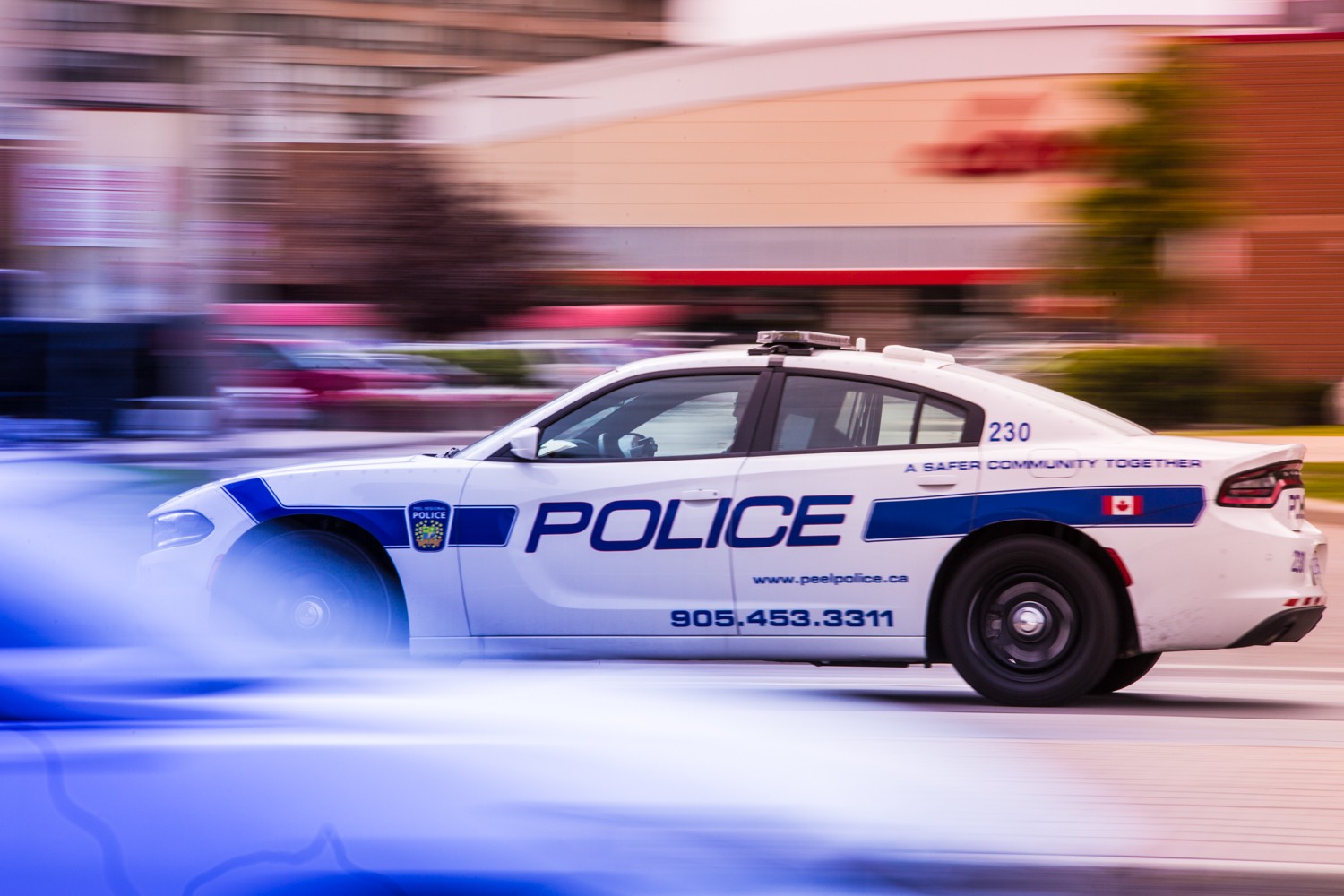 Photos and graphics from The Pointer files/Peel Regional Police/Twitter
As people continue to misuse 911, Mississauga asks province to punish nuisance callers
On Valentine's Day 2019, Riya Rajkumar went out with her father to celebrate her 11th birthday. She was due to be returned to her mother at 6:30 p.m. the same day, something her father Roopesh Rajkumar failed to do. By 7 p.m., the girl's mother had contacted Peel Regional Police, fearing her daughter had been abducted.
As the evening progressed, officers became increasingly concerned. The girl's mother began to receive disconcerting comments from Roopesh that alluded to him harming himself and their daughter.
Still, police were unable to locate the missing child.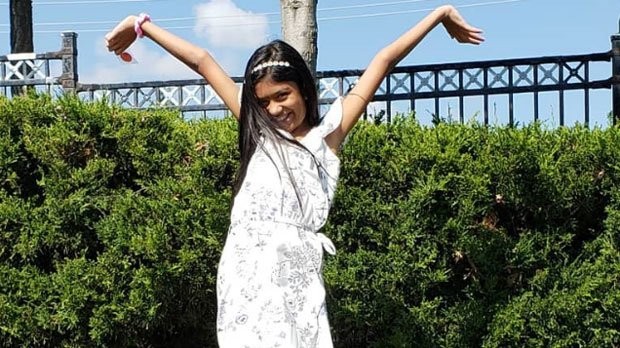 Riya Rajkumar
As the clock ticked steadily towards midnight, officers became increasingly agitated. Around 11 p.m., a decision was made: detectives decided to utilize Alert Ready, the national emergency warning system. Thirty-four minutes before midnight, the Peel Regional Police drafted an Amber Alert, which was broadcast across Ontario by mobile device, phone and radio.
Almost immediately, phones in the force's communications and dispatching centres began to ring off the hook. Did the residents calling have an answer to Riya's whereabouts?
"No one can watch TV until this child is found," one caller raged to emergency communications staff. "You have an Amber Alert that I can't get off my TV," another who dialed 911 vented, while a third said the communication had interrupted their plans to watch hockey.
In words that echoed hollow just an hour later, one angry resident said: "She's with her father. I don't think this is a national emergency."
Riya Rajkumar was found dead in her father's Brampton home soon after. Roopesh Rajkumar was arrested shortly after midnight in Orillia, suffering from a self-inflicted gunshot wound, and charged with first-degree murder. He later died in hospital.
The tip to locate 11-year-old Rajkumar came from a resident who, amidst a cacophony of interruption-inspired complaints, called the police to share information.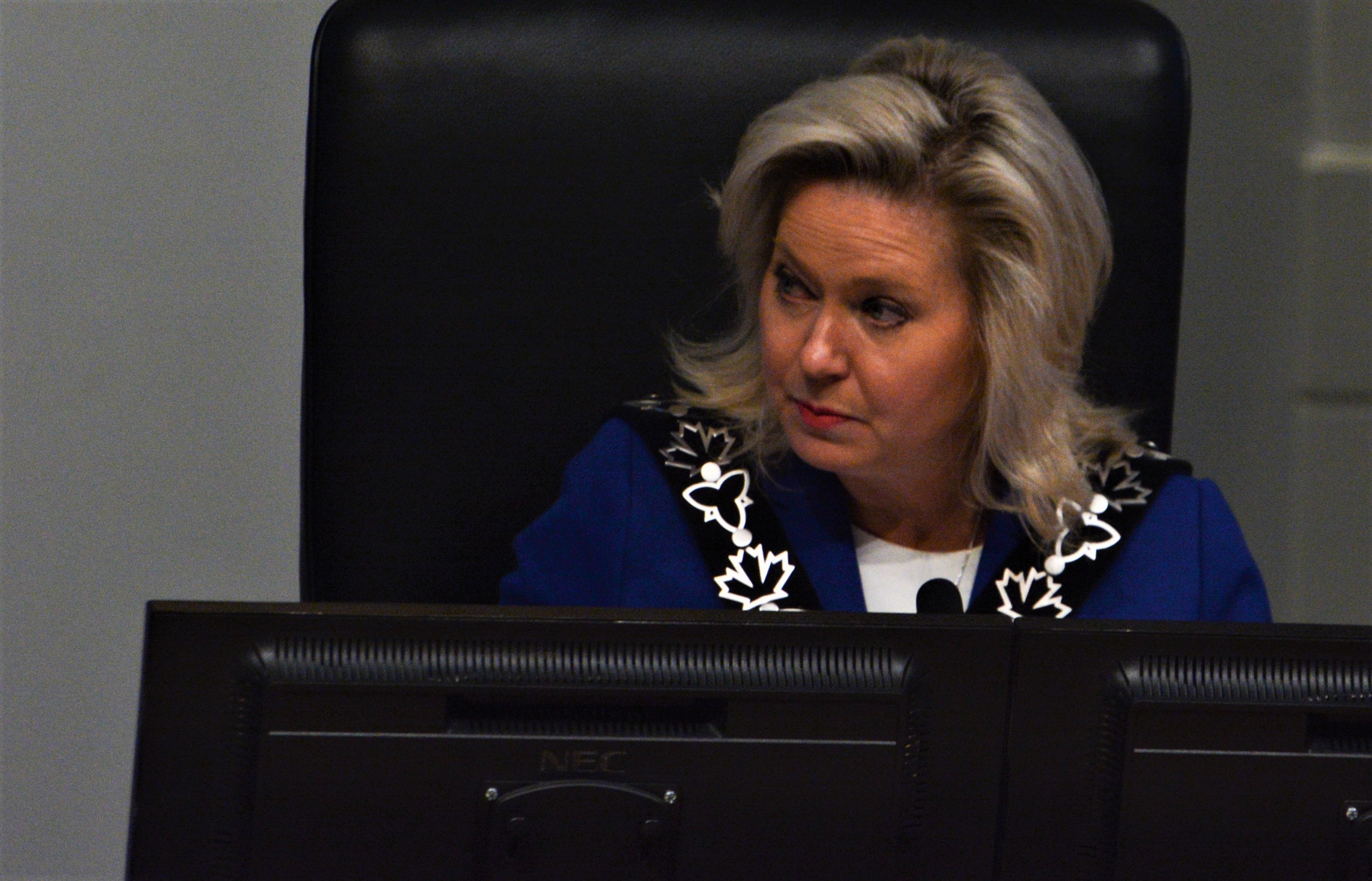 Mayor Bonnie Crombie
Shortly after the event, featured in headlines across the GTA, Peel police prepared a report on the rising number of inappropriate 911 calls and presented it to the Police Services Board. In October, Mississauga Mayor Bonnie Crombie brought a motion to city council related to nuisance 911 calls, with action confirmed on Wednesday (January 15).
"While a number of citizens called in with information they felt might assist the investigation, many members of the public deliberately called 911 to voice their displeasure at receiving the Amber Alert at such a late hour," February's police report reads. "An analysis of call volumes around the time of the Amber Alert indicates PRP experienced a significant increase in the number of both 911 and switchboard calls."
On a normal night, between 11 p.m. and 3 a.m., Peel Regional Police's 911 operators receive around 73 calls. After an Amber Alert was issued, that number spiked to 208 calls, 43 percent of which were deemed to be a misuse of 911.
Peel police data
Frustrated by this drain on already stretched resources, Crombie has resolved to bring change to the system. According to a report by Mississauga city staff, six provinces across the country have brought in measures to punish "vexatious and frivolous" 911 calls. In Alberta, first time offenders can be hit with fines of as much as $5,000, rising to $10,000 for their second offense, while in Manitoba those who default on their fines ($2,000 for first offenses) could face up to one year in prison. Similar punishments await those who abuse the system in Newfoundland and Labrador, Nova Scotia, Prince Edward Island and Saskatchewan.
In Ontario, there is no such specific legislation. This is something the federal government has also chosen not to address.

Ward 1 Councillor Stephen Dasko agreed with the concern and supported the motion, adding a suggestion to ask for funding from the province to run an awareness campaign for residents. The Peel Regional Police already have a public relations campaign surrounding the correct use of 911, in response to rising misuse.
"In April 2018, the PRP Communications Centre initiated a 911 Awareness Campaign intended to educate the public with respect to the inappropriate use of 911," the police's 911 misuse report says. "Working in conjunction with Corporate Communications and in partnership with the Region of Peel, the campaign utilized media and social media outlets to inform the public on the proper use of 911 and the additional workload placed on the PRP Communications Centre by calls deemed to be a misuse of the system."
Contrary to the police's best efforts, inappropriate 911 calls continued to rise. Call volume for 911 rose every year between 2016 and 2018, going from 319,387 to 430,111. At the same time, the number of inappropriate calls rose at a steady rate, making up a significant portion. In 2016, 29 percent of all 911 calls were inappropriate, rising to 36 percent in 2017 and 42 percent in 2018, the last year of published data.
Mississauga's decision to call on the province to create legislation around misuse of 911 services was not enthusiastically endorsed by council members, but it was endorsed all the same. Saying that you can't "legislate against stupidity" Ward 5 Councillor Carolyn Parrish admitted she was not overly optimistic about provincial action, but agreed to support the motion regardless.
With the motion now passed, the Mayor will draft a letter to be sent alongside the staff report to various interested parties including the Association of Municipalities of Ontario (AMO), Doug Ford and the Solicitor General.
Responding to a request for comment from The Pointer, Solicitor General Sylvia Jones said she was considering "all options" to ensure people are not wasting emergency resources. "Complaining about receiving an Amber Alert is more than just insensitive, it's dangerous," Jones said via email. "People who use 911 as a complaint hotline are taking up critical emergency resources. [...] Many children have been located as a direct result of Amber Alerts but it only works if everyone receives these alerts. The bottom line is simple: a missing child is an emergency."
Despite specific reference to Mississauga's request for action having been included in the initial question, the issue was neither addressed by the Solicitor General nor her office.
This matter resonates throughout the province. One notable example of this is a Change.org petition started by a Toronto resident calling for penalties for misusing 911, which has gained more than 114,000 signatures since it was launched roughly six months ago.
If the Government of Ontario takes a similar approach to other provinces, introducing legal penalties for 911 misuse, defining the problem itself may be the biggest challenge.
There are questions to be considered surrounding malicious misuse of emergency services. Some call 911 inappropriately by mistake, genuinely unsure how to contact the police for a routine question. Some call for ridiculous reasons and issues the police simply cannot deal with. Others deliberately call to vent at officers during a time of crisis.
Identifying misuse motives without penalizing genuine mistakes by residents could be the ultimate challenge for Ontario if the province decides to make Mississauga's request official law.
---
Email: [email protected]
Twitter: @isaaccallan
Tel: 647-561-4879
Submit a correction about this story