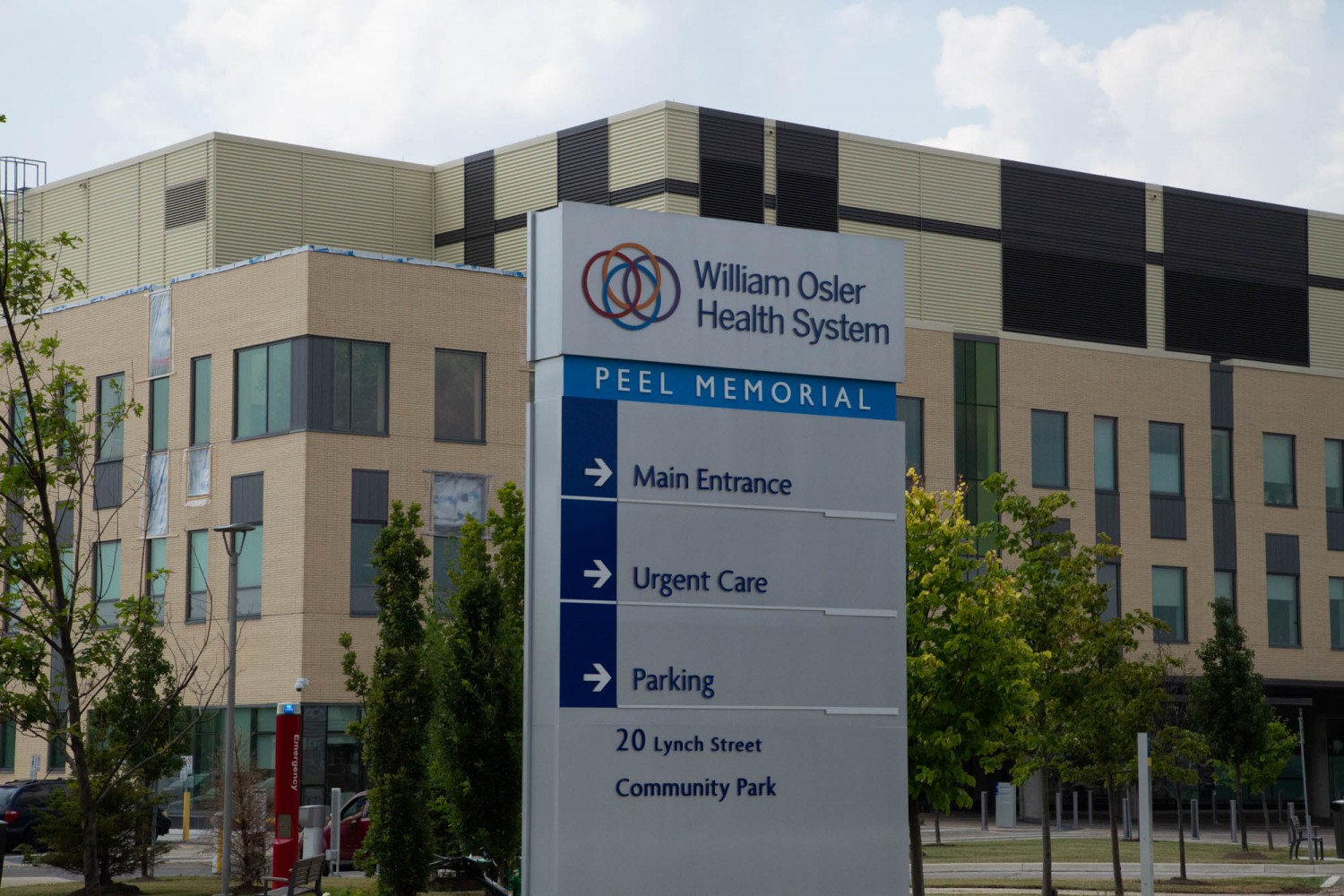 Photos and graphics from The Pointer files
Brampton could be on the hook for 'gigantic price tag' for Peel Memorial expansion
The second phase of the Peel Memorial Centre expansion may be even further out of reach than previously thought.
It's the same one-step-forward-two-steps-back rhythm that has plagued Brampton's healthcare system for years. As William Osler Health System gets ready to submit initial plans for the Phase-2 expansion of Peel Memorial — set to be in the ministry's hands by the end of this month — the province has shared news that's concerning for the future of the project.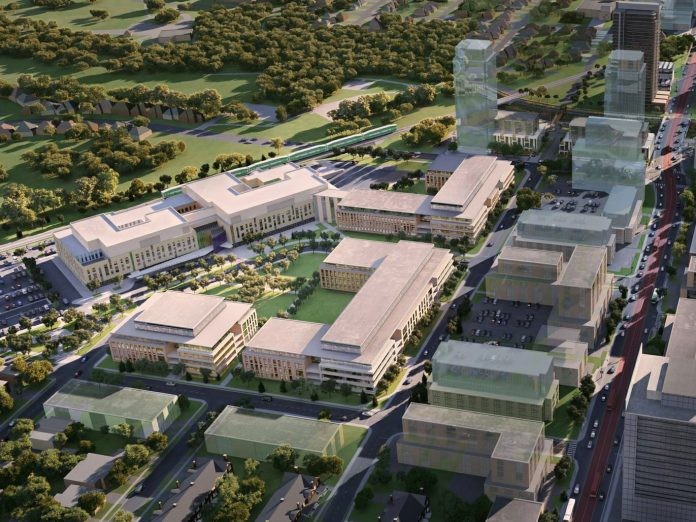 A rendering of the Phase-2 expansion of Peel Memorial Centre
According to Mayor Patrick Brown, the province has told the city the municipal contribution for Phase II will need to be about a quarter of the construction cost. The same has been said to Mississauga for any future hospital projects, Brown says.
"The province has asked both Mayor (Bonnie) Crombie and myself to make contributions to hospital projects in the range of 25 percent. It's a gigantic price tag and it's difficult to put on property tax payers," Brown says.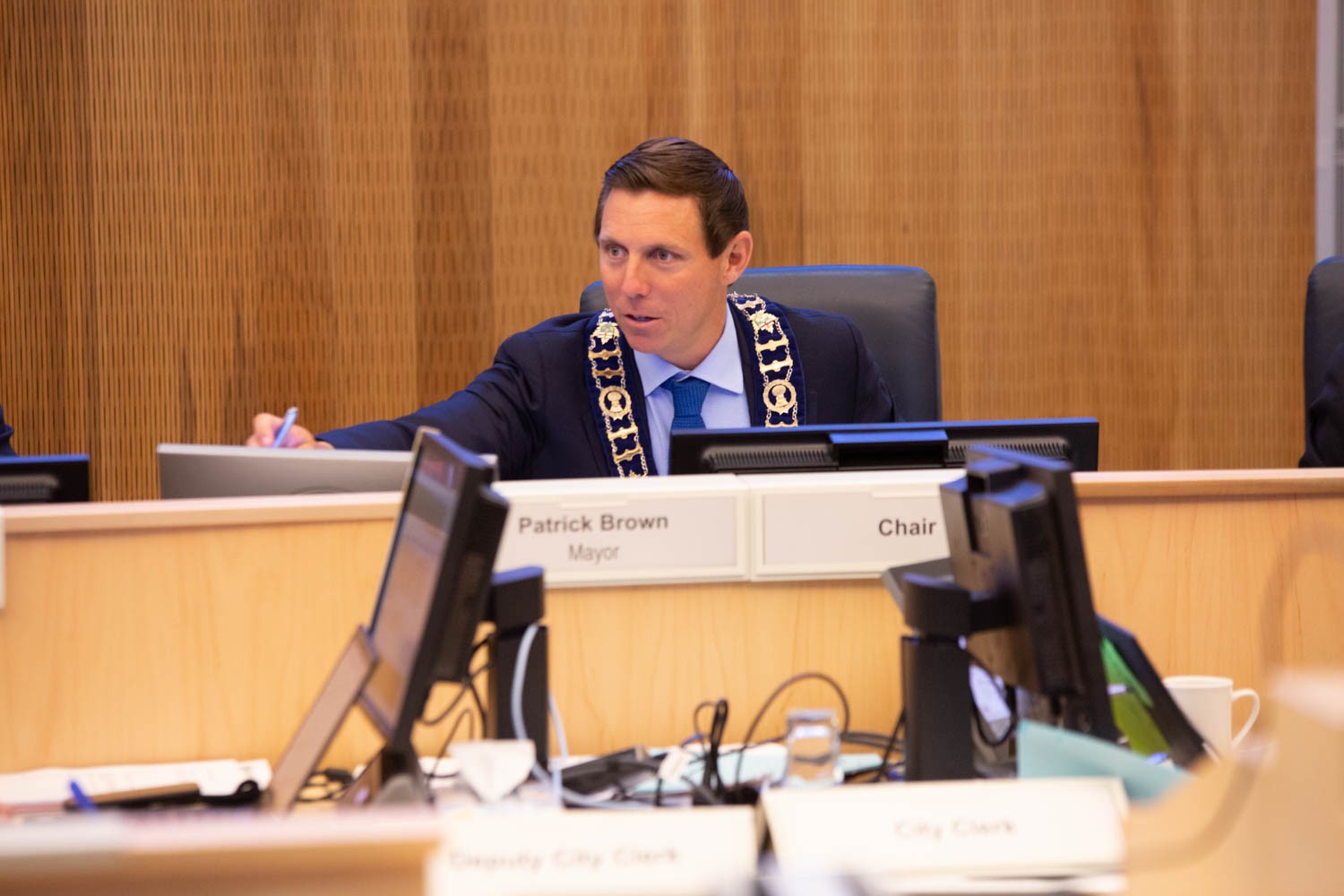 Brampton Mayor Patrick Brown
This puts Brampton in a difficult position because if city hall can't find the money to support the municipality's share of the project, the provincial support could evaporate.
Mayor Brown says this is simply not an option, as the city's healthcare system cannot miss out on any opportunity for additional funds. With budget deliberations coming soon, Mayor Brown says this news from the province has the city considering another hospital levy.
"The budget process will be very public and transparent. We will seek citizen engagement to help us determine the best balance," Brown says.
The hospital levy will not be new to residents of Brampton. The city previously used the same type of additional tax to raise money for the initial stage of Peel Memorial and $20 million is still set aside for Phase II. The previous levy expired in 2019. With an updated request from the province, this $20 million will be a fraction of what is required from the city. It remains unclear what amount the city will need to come up with. Phase I cost approximately $530 million for 350,000 square feet and if Phase II has a similar price tag, it means the city could be expected to come up with approximately $150 million. The city may receive a bit of assistance from the William Osler Foundation, which is able to fundraise money in support of the project.
There is concern about the lack of transparency surrounding Osler's submission of the Phase-2 plan, which the public has been waiting for since 2017, when the first phase of the hospital opened without any in-patient acute-care beds.
Chris Bejnar, co-founder of Citizens For a Better Brampton, wants to know why Brampton taxpayers were not consulted ahead of Osler's submission of its Phase-2 proposal.
"We paid the $20 million for Phase II," he said. "The taxpayers want to make sure we're going to get what we need."
It's unclear when Osler plans to present its proposal to the public and if there will be an opportunity for Brampton residents to help shape the scope of the project before any final approvals are granted.
"The taxpayers of this city aren't treated like taxpayers in other cities, who get to participate in a fully transparent process because they are paying for a big part of it."
Previous correspondence with the Ministry of Health raises questions about why this level of funding is being pushed on Brampton, but not other municipalities.
Last week, the province announced upwards of $5 million in funding to help expand St. Joseph's Health Centre in west Toronto. In response to questions from The Pointer regarding the funding breakdown for said expansion, ministry spokesperson David Jensen says the ministry provides up to 90 percent of funding for eligible construction costs, and 100 percent for planning and design costs for hospital projects. In early 2018, Osler received $500,000 from the province to assist with early planning for Phase II.
The Ministry of Health acknowledged The Pointer's questions seeking clarification on why Brampton would need to pay upwards of 25 percent of the cost, but said it was unable to provide a response ahead of publication.
Brampton will now need to find a way to come up with the funds to ensure Phase II moves forward as soon as possible.
The city's healthcare system continues to suffer from a lack of funding and hospital beds with less than one bed per 1,000 residents, well below half the provincial average and about a third of the national average of approximately 2.7 beds for every 1,000 residents.
This additional burden placed on the city for Phase II follows years of neglect on an ailing system. The Central West Local Health Integration Network (LHIN) — which includes the City of Brampton, alongside Caledon, Bolton, Dufferin County, parts of north Toronto, Malton and Woodbridge — is currently receiving approximately $973 of annual funding per capita, the lowest amount in Ontario, and $1,000 less than the provincial average, creating significant strain on the city's emergency departments and other frontline health services.
Brampton Civic Hospital, the city's lone full-service hospital, operated at 101 percent to 106 percent capacity for all of 2019, well beyond the recommended standard of care of 85 percent capacity, according to data obtained by the provincial NDP in the fall of 2019. Peel Memorial, the city's preventative-care facility, which opened in 2017 with the intention to relieve the increasing patient burden experienced at Brampton Civic, started the year operating at 557 percent capacity, a number that increased to 587 percent in April and continued to rise into June. The preventative care facility has no in-patient beds and its emergency department is open 8 a.m. to 9 p.m. every day.
PC MPP Amarjot Sandhu (Brampton West) says "there is lots of work to be done," but the continuous efforts from the PC government "will continue to improve healthcare in our communities and ensure Bramptonians get the care they deserve."
When asked about the lack of funding for major infrastructure projects in Brampton, Sandhu provided a list of grants and projects that have supported initiatives in Brampton, including funds for the Canadian Mental Health Association — Peel Dufferin ranging from $1.5 million to $525,000, and $1.5 million for Osler through the Hospital Infrastructure Renewal Fund.
None of the items on Sandhu's list included investments into the major infrastructure projects that Brampton desperately needs, and that other municipalities have moved forward with.
Vaughan received $1.6 billion for the Mackenzie Vaughan Hospital, which is currently under construction. Under the previous Liberal government, the province also paid for planning and construction of the new Oakville Trafalgar Memorial Hospital (opened late 2015), on top of provincial land donated to the project.
Osler's own Etobicoke General Hospital in Toronto recently completed a $358 million renovation paid for by the provincial government. There was no levy on Toronto taxpayers for that expansion, unlike the situation now facing Brampton taxpayers, who have already contributed a $20 million levy for phase II, a figure that could balloon to well over $100 million to meet the province's demand.
Sandhu did not respond to questions from The Pointer about Phase II and whether or not he would make this project a personal priority once the plan is received from Osler.
Early plans for Phase II projected a tower expansion on the existing site of Peel Memorial, which could offer critical services needed for residents. New services are projected to be geared toward easing the transition from hospital back to the home, as well as managing chronic diseases, both of which could ease the burden on the city's two swamped emergency departments.
Currently, Peel Memorial does not have a full-service emergency (urgent care) department and is only open from 8 a.m. to 9 p.m. every day, while Brampton Civic operates a full-service urgent care department that is open around the clock. Phase II would see the facility remain open 24/7 and a tower expansion would bring 200 more patient beds to Brampton.
However, even with 200 more beds, it would not be enough to bring Brampton up to the provincial average of beds per capita, and would still leave the city far behind the rest of Canada. As of last year, with less than one hospital bed per 1,000 residents, Brampton had about a third of the national average, putting families at risk every time they relied on the city's beleaguered healthcare system.
---
Email: [email protected]
Twitter: @JoeljWittnebel
Submit a correction about this story