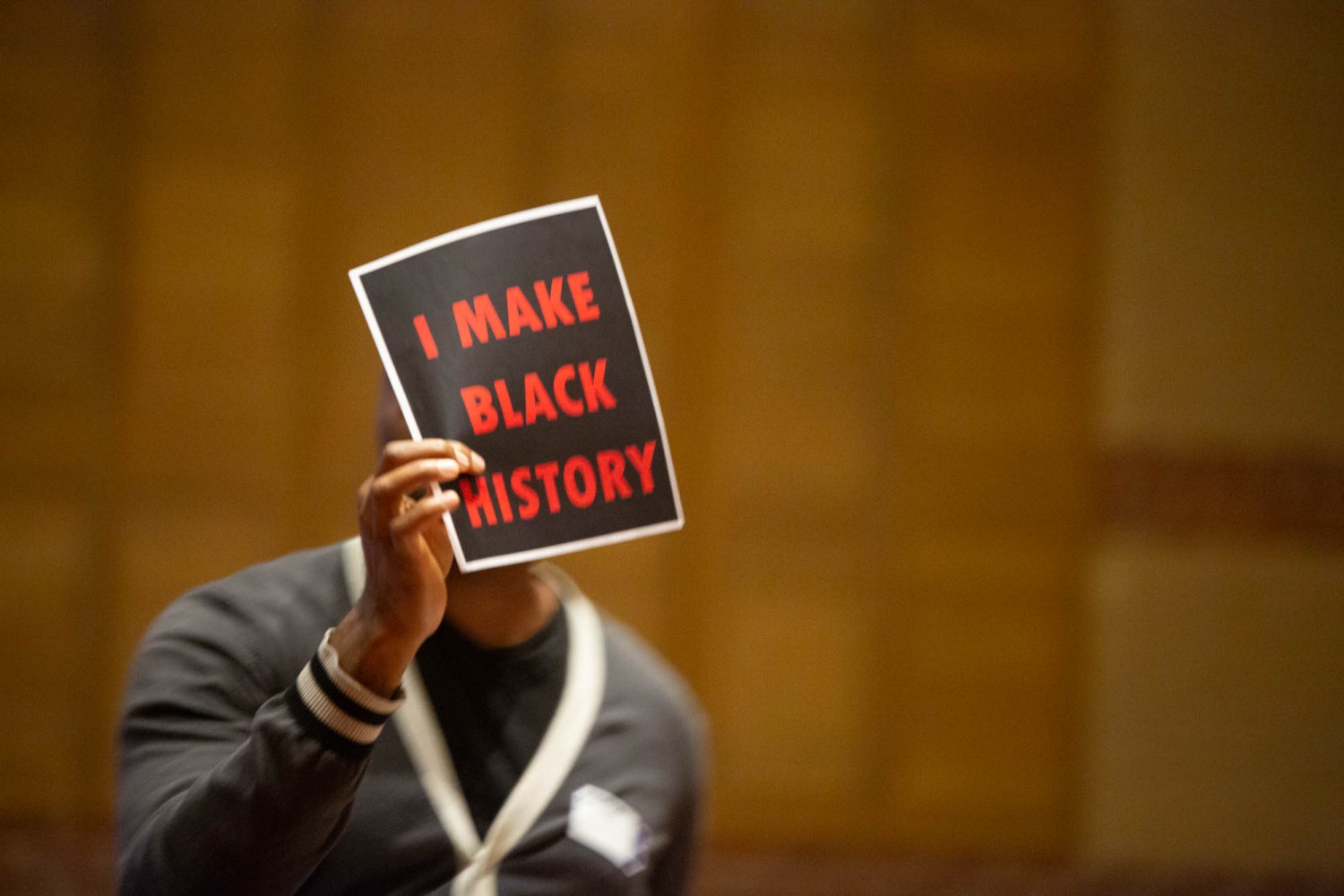 Photos from The Pointer file/Government of Ontario
After a tumultuous 2019, PDSB makes moves to address anti-Black racism in schools
The last year of the last decade was a tumultuous one for Kathy McDonald and the Peel District School Board (PDSB).
The trustee from Brampton's Wards 3-4 was often at the fulcrum of controversy as she and some colleagues charged the board with anti-Black racism.
When asked to sum up last year's dramatic goings on, and how it impacted her personally, she admitted to The Pointer, "I'm tired. It was a draining and exhausting experience."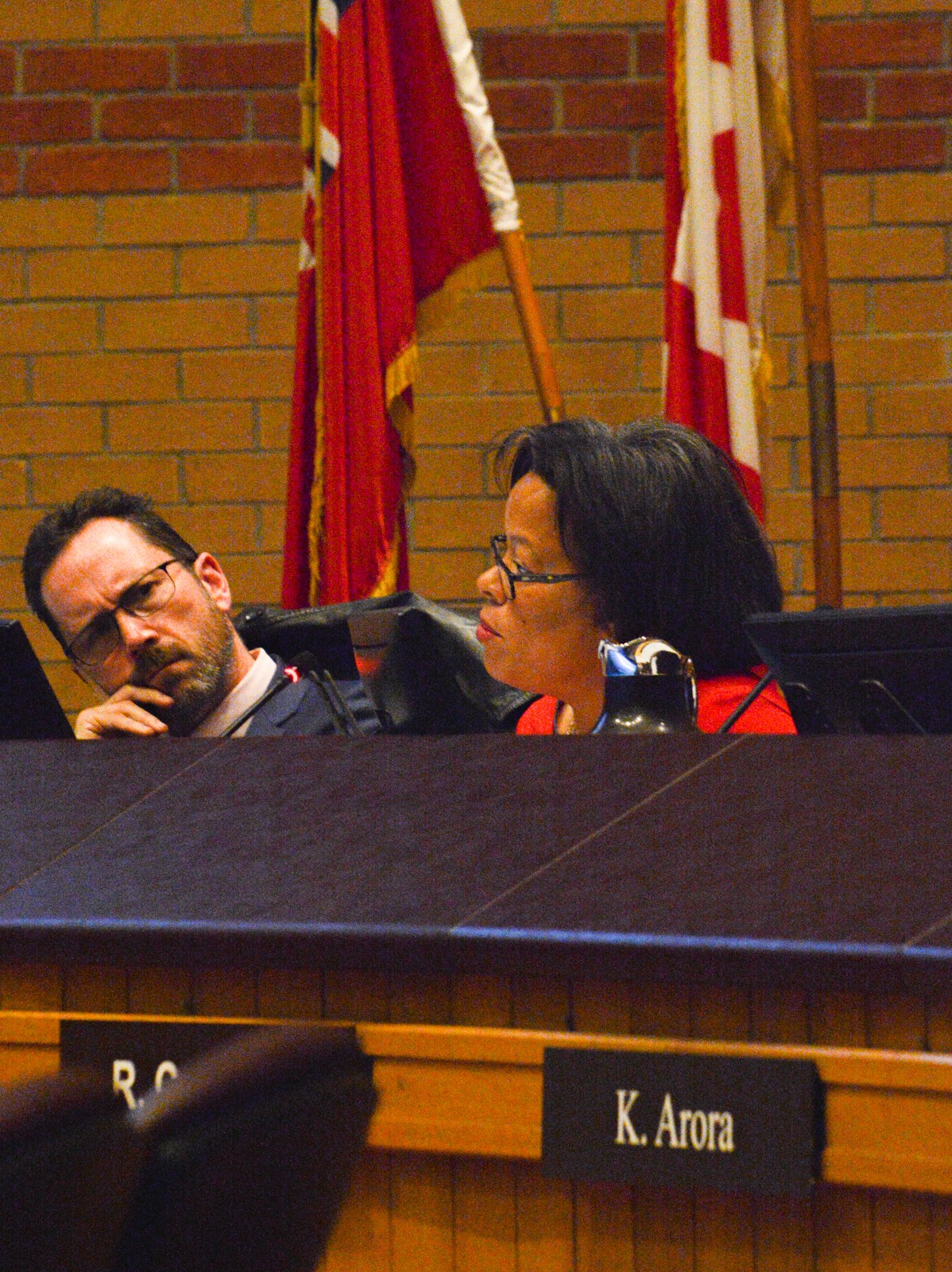 Trustee Kathy McDonald
But she was quick to add that the criticism levelled at her and her colleagues "has only strengthened my resolve to keep going."
The board's year of discontent was a three-act play featuring public outcry, dramatic plot shifts, and charges and counter-charges that ended with significant developments at Queen's Park.
The drama didn't end as schools prepared for the year end and the switchover came to a new decade. Significant changes took place in the run-up to the holiday season, and therefore went virtually unnoticed by a distracted public.
Overlapping the racism charges was news that the provincial government would summon a review panel to look into what happened at PDSB, and late in the month, a third member was added to the panel. Also in December, the Student Census 2018: Secondary School Report was released, a survey of more than 39,000 students from Grades 9 to 12.
The survey's most striking takeaway (the incredible demographic shift in the student body) was not a surprise to McDonald, anyone who has children in the public system, teachers, trustees, or those who have studied the recent demographic numbers in Mississauga and Brampton which are heavily weighted towards visible minorities.
Data from the census said the top five single racial backgrounds reported by high school students were: South Asian (45.3 percent), White (16.8 per cent), Black (10.2 percent), Middle Eastern (5.6 percent) and East Asian (5.4 percent).
Peter Joshua, director of education, was clearly thrilled with the survey's 92 percent response rate, and said, "this report helps paint a clearer, detailed picture of Peel secondary students' identities and experiences."
The Peel board launched the first board-wide census in November of 2018, and also included students in Grades 4 to 12, and parents/guardians of those in the Kindergarten to Grade 3 age group.
The census was voluntary and confidential, and questions dealt with ethnic background, gender identity, country of birth, educational expectations and sense of belonging and acceptance.
However, the newest report only outlines secondary student results, and therefore shouldn't be used to make assumptions about all Peel students. The report is required by the Anti-Racism Directorate for any school board taking part in identity-based data collection, and there was plenty of data to collect in the PDSB. With more than 155,000 students in 257 schools, PDSB is the second largest board in Canada. The secondary school portion of the census is available at www.peelschools.org/StudentCensus.
The findings, now and in the future, will assist the board and its schools to:
• better understand student populations and school communities;
• identify and eliminate barriers to student success, inclusion and well-being; and
• establish effective programs and reallocate resources to where they are needed most.
What it won't do is provide any connections between specific demographics and their experiences — that data is still being analyzed – and will be used only as a resource guide.
The board-wide results are not a reflection of a specific secondary school community, but in the spring of this year, that will change with the launch of an e-dashboard to provide administrators with school-specific data from the census.
PDSB claims it will use these findings, along with other relevant research reports and ongoing consultation with staff, students, families and community members, to better understand student populations and school communities, identify and eliminate barriers to student success, promote inclusion and well-being, establish effective programs and reallocate resources to where they are needed most. By law, any future reports or analyses will not identify any single student/parent who completed the census.
Poleen Grewal, associate director of instruction and equity support services, promised the PDSB "would dig deeper into the results and explore how specific identities experience school life, with the goal of removing barriers and improving programming to better meet the needs of the students."
The goal is to help students succeed and for the board to better understand who they are and how they feel.
Nobody knows this better than McDonald. She has long been an advocate for changing the system, first as a stay-at-home mom of four school-aged children, then as a trustee, and over the past year, as a go-to voice representing Black students and their families.
In 2019, PDSB trustee William Davies was overheard nicknaming McCrimmon school in Brampton as "McCriminal."
This set off a firestorm of protest since the middle school located in the north-end of the city has a large Black student body, with the rest of the populace overwhelmingly non-white. Davies is white himself.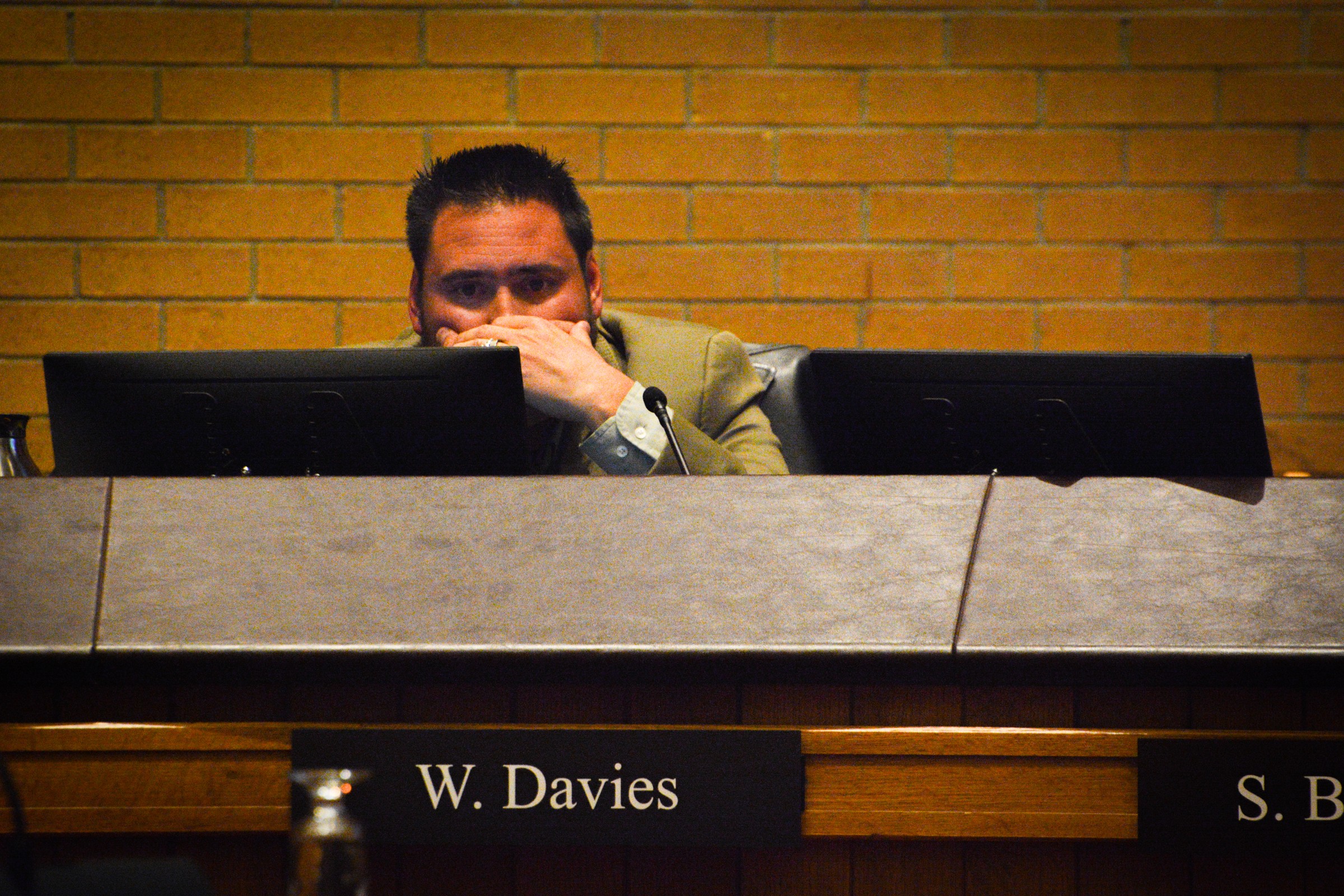 Trustee William Davies
The Brampton Wards 2-6 trustee apologized for his outburst, but the board offered a curiously mixed response, and a follow-up report from integrity commissioner Sandhya Kohli made matters even worse. She didn't reprimand Davies but praised his long-time commitment to education.
McDonald charged that her report failed to address the mounting tension within the board, and it also drew the ire of Mississauga Ward 9-10 trustee Nokha Dakroub who said she was "deeply appalled."
McDonald's comments were lyrical and cryptic: "it's not funny, it's not punny, it's hurtful."
She added that anti-Black racism is rampant throughout the PDSB.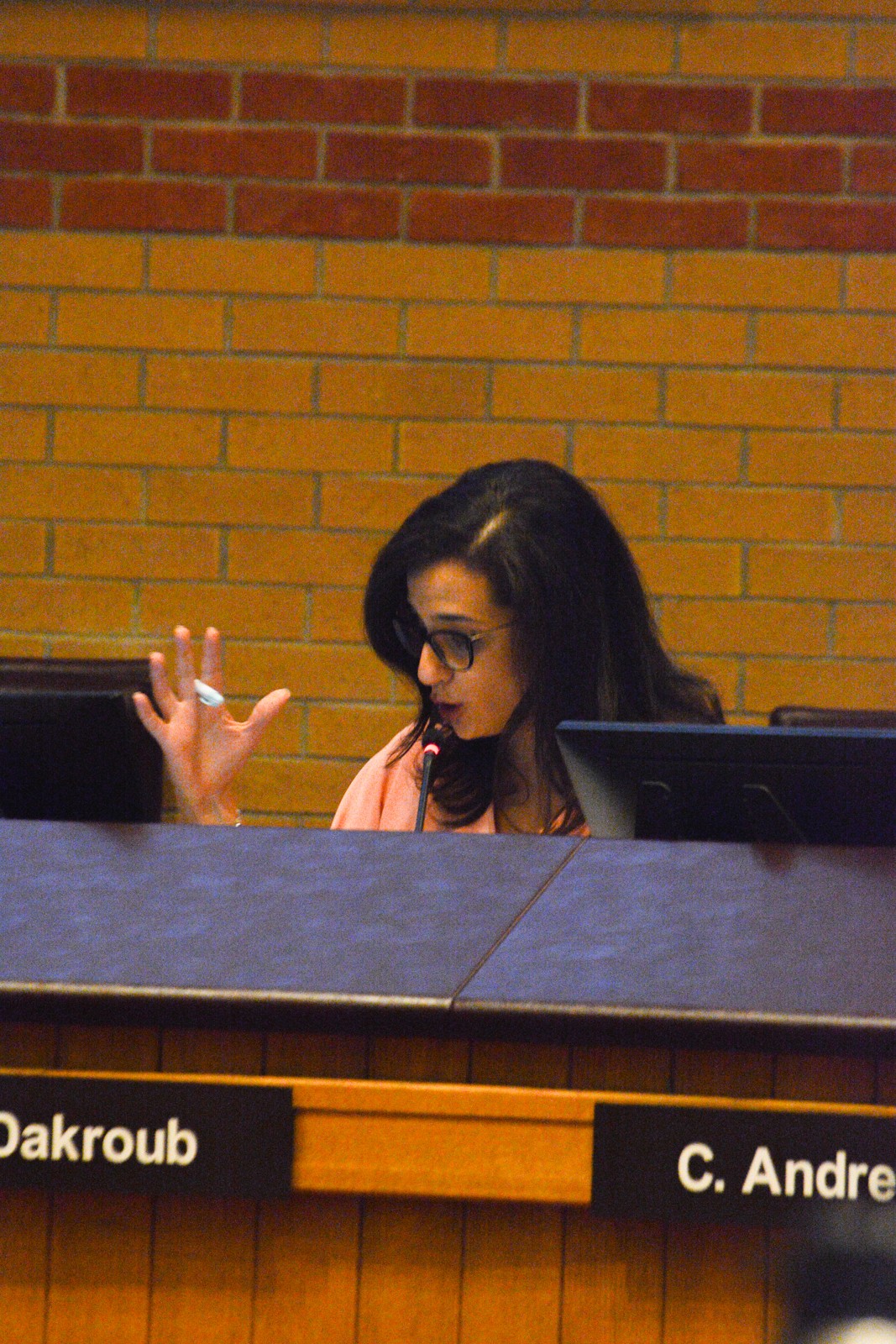 Trustee Nokha Dakroub
The board's chair, Stan Cameron, explained that in receiving the integrity report, the board was not endorsing it.
The plot thickened as another complaint, filed against the Human Rights Tribunal of Ontario by Grewal (quoted earlier), also alleged widespread anti-Black and anti-South Asian behaviour. She called out director Joshua in the complaint. As the charges were lobbied back and forth, Cameron sent a shout-out to Queen's Park, which under Education Minister Stephen Lecce, promised to intervene.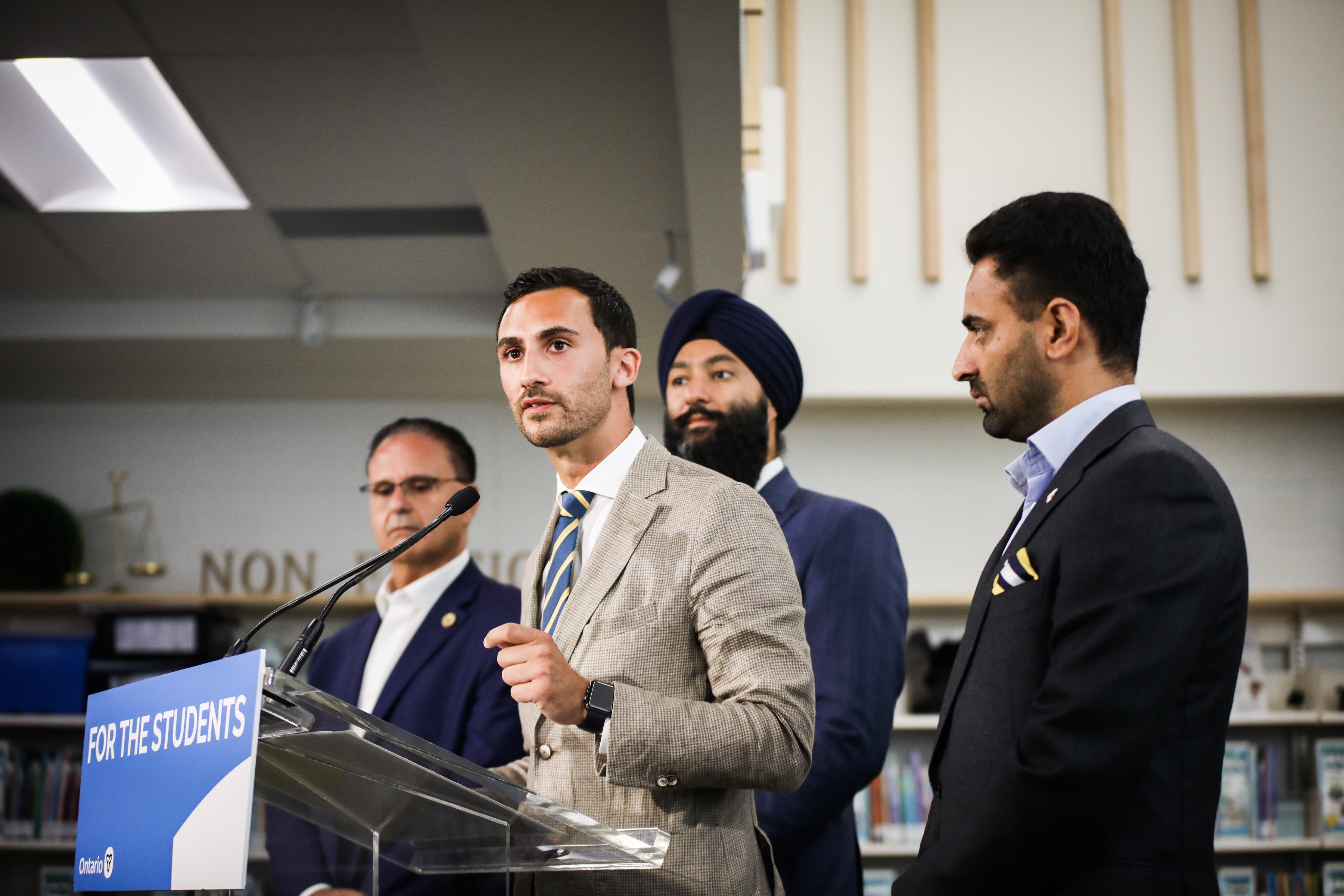 Education Minister Stephen Lecce
On Nov. 27, he appointed two reviewers to conduct an immediate review of the PDSB and urged them to come back with recommendations in the new year. An interim report that was expected before the end of 2019 appears to be delayed. Then, in late December – again in the middle of the holiday season – Lecce announced that Shawn Richard would join Ena Chadha and Suzanne Herbert on the review board. Richard is a past president of the Canadian Association of Black Lawyers. Lecce explained the rationale in a press release: "We are determined to root out discrimination in all of its forms, and with the addition of Shawn Richard, I feel confident that we will deliver."
The Richard appointment followed backlash from community members and stakeholders about the need to have an independent Black reviewer who can contextualize lived experiences that are being shared, and to ensure that there is a voice to speak to the specific ways in which systemic racism affects Black people.
McDonald's takeaway from the gale-force winds of controversy that swept through 2019 were articulated in a one-on-one interview with The Pointer conducted just kitty corner to the City of Brampton Mayor's Levee held on January 2nd in the City Hall Atrium. As hundreds of residents lined up to meet with local politicians, including Mayor Brown, McDonald stepped to the side, and discussed past, present and future issues at the PDSB.
She is heartened by the province's intervention, the selection of a three-member review panel, and foresees a time when fundamental change will come organically to a board now groaning to fulfill the wants and needs of a student body that is changing more profoundly than the rest of Peel region.
McDonald said everyone who has skin in the region's public education system (whatever the colour), knows the impact of the demographic changes, but the recent survey has managed to drill even deeper into the core of our school system, right down to the hallways and classrooms.
She admitted to being "shocked" by the answers to Question 19: How often do you feel safe?
The fact only 53 percent of Black students feel safe is something the board must face head-on. Her response came in the form of another question, delivered rhetorically: "How can students learn if they are not feeling safe in their learning environments?"
Said McDonald: "The fact only 6.9 percent of high school students feel very comfortable talking with their teacher if they had an issue at school, was another concern. Couple that with only 3.8 percent who said they would be 'very comfortable' speaking with another adult at the school. I think this speaks to the comfort level of students with their school environment. I think it's so important for students to understand and to feel comfortable approaching a trusting, caring adult in the school and that they feel safe in their learning environment. Ideally, every child should have a caring adult in a school, an adult that they feel very comfortable with if they had an issue (academics, physical health, emotional well-being, relationships, etc.) Each child should be able to identify an adult in their school that they feel comfortable talking with."
If that student happens to be Black, the problems multiply, and trouble is sure to follow.
This was clearly pointed out in 2016, when PDSB commissioned Dr. Carl James of York University to look into the issue of Black student alienation. His conclusion: young Black men were experiencing bias and racism in the classrooms. The result of his study: We Rise Together, established an "action plan to support the achievement of Black males."
The three-year solution was designed to address the fact that "Black male students feel excluded by their peers and teachers, and do not see positive representations of themselves in school." Much of this can be attributed to "anti-Black racism" where Black male students feel unwelcome, unwanted, undervalued and unable to perform academically or be engaged with meaningfully by their school.
While anti-Black racism was exposed by Dr. James, it was only this past year that it was revealed as a problem at the highest levels of the board itself — the political level.
The ease with which McCrimmon morphed into McCriminal, and the tepid response from the integrity commissioner, was just a symptom of a long-standing problem where hurtful words and past misdeeds ruled, especially against Black students. It tumbled back generations. Meanwhile, the massive influx of racialized immigration has forever changed the makeup of our schools. That demographic change has washed up in the classrooms, but hasn't been drawn upwards, to the diverse makeup of school staff, or the teacher and upper-management ranks, the principals and superintendents.
McDonald estimates that teacher rolls are still primarily white (approximately 70 percent), and staffing is even higher. She provided a chart to The Pointer to prove her point that when it comes to jobs like custodians, library staff, secretaries, food service staff, resource facilitators, and senior administrators (directors and superintendents), the colour-coding is primarily white.
For those in front of the classroom, there is plenty of diversity training, but it's not mandatory, and those who it need most (the culturally insensitive), are the last to tap into the training, charges McDonald.
She admits "that there is no way to address this lack of diversity overnight" and the problem will eventually work itself out as the push to diversify will come from the bottom up and eventually find its way throughout the entire system, from principal's office to cafeteria workers.
McDonald knows firsthand about racism as a Black stay-at-home mother of four children who passed through the Peel school system. But her understanding of the endemic problems of racism was deeper, more personal, and goes back years, even generations.
She and her husband Lester have been married for 27 years, and moved from Montreal to Guelph together to settle in a community that wasn't very diverse. They eyed up Brampton as an ideal community to raise a family and feel more comfortable in, moving there just as the term "white flight" became a "thing" and as the ethnic makeup broadened and became more visibly: South Asian, Black, and racialized.
Her husband, a Jamaican immigrant, often told his wife of his own educational challenges when he moved to Toronto more than 40 years ago to attend Oakwood Collegiate. He was streamed down to lower levels because his thick Jamaican accent put him in the slow-learner lane. Eventually both of the McDonalds attained post-secondary education, and Kathy became a research assistant at the University of Guelph. When the family settled in Brampton and started a family, she became an invaluable organizer and school volunteer.
McDonald remembers clearly when her civic engagement as school helper and super-mom became more, and she thought about running for trustee. She delegated the board in 2012, and also remembers when her Grade 7 son took the Gauss Test, supplied by the University of Waterloo to measure the proficiency of young students when it came to math. He recorded a perfect score but the results were never given to the parents. She was also a dogged volunteer at Sir William Gage French immersion in Brampton, and helped organize a Career Fair for the students, who were 80 percent racialized. She went to work bringing in the most successful Black professionals she could recruit for the day, including Dr. Jennifer Young from Sick Kids Hospital in Toronto, three Black engineers (mechanical, aeronautical, chemical), Prior Bonas, the Brampton justice of the peace, plus Dr. Karen Toney, and nine others. Then she was told that it wasn't a good idea to set students' expectations too high, and why not invite "barbers and hairstylists." No offence to those processions, said McDonald, but inviting scholastic stars and professional successes, was her idea to get racialized students to set loftier goals, with hopes of inspiring them to reach for the stars.
The negativity when it came to Black students, in particular, unnerved her, and lead to her career as a trustee and her fight for the most vulnerable.
McDonald used this past holiday period to recharge her batteries, and promises to continue to battle for justice for all students, while easing racial tensions and creating an equitable system.
It's all about equity and inclusion, and removing the strain of racism that clings to the PDSB after a tumultuous 2019.
How broad-based and deeply rooted in that racism? Author Robyn Maynard, the Montreal-based Black feminist writer, activist, and educator, talked about Black lives in an excerpt from her book, Policing Black Lives, published in The Walrus in 2016.
Her story began with a stark example of overt example racism that identified two organizations both in need of radical diversity reform: the PDSB (provincial review of racism) and the Peel police (a history of carding, and at one time, a rejection of an equity audit to diversify its ranks).
Maynard's stunning opening talked about the mother of a Black Grade 1 student who missed several calls from her daughter's school in Mississauga. Wrote Maynard: "When she called back, a school official passed the phone to a police officer, who informed her that her six-year-old daughter had been placed in handcuffs. Upon arriving at the school, the mother learned that the police had been called in by school staff because her daughter had been reportedly acting in a violent manner. The two police officers had handcuffed the girl—who weighed a total of forty-eight pounds and was unarmed—by attaching her hands and her feet together at the wrists and ankles.
"According to the Toronto Star, while the girl's mother said that her daughter had been treated like a "dog" or a "monster" and not a human child, Peel Regional Police Spokesperson Sergeant Josh Colley defended the fact that a young Black child had been handcuffed by stating that it had been done for "the safety of other students and ultimately the child." School officials issued no immediate apology, and Sergeant Colley told the media that it was "disgusting" that this behaviour could be construed as racist. The family's lawyer, however, alongside the African Canadian Legal Clinic, went on to file complaints against both the school and the police for anti-Black racism."
Maynard said it was difficult to imagine how any child weighing forty-eight pounds could be thought to pose such a danger to anyone, let alone in the presence of school officials and two police officers.
It's this kind of situation that has to be expunged from our institutions, and McDonald is only one of many who think if education is to continue its role as a bedrock of Canadian society, it has to be a system that is fair to all. Black students shouldn't have to work twice as hard as white kids to succeed, or feel safe.
Dr. James' work with the Peel board, the latest high school census and survey, and the involvement of Queen's Park in a review panel put together through the Education ministry, are all positive steps heading into a new year, and a new decade.
The PDSB has to get real, said McDonald. The first step in solving an endemic problem is simply admitting it has one. She thinks former education director Tony Pontes did so back in 2015 and committed to change, radical, deep, racially tinged. The hiring of Dr. James to expose troubling behavioural patterns aimed at male Black students, or helping create a curriculum that is more attuned or sensitive to their needs were first steps in a radical change in the board. The most recent census and survey of high schoolers has further identified the racialized mix of the student body, and recognized the problems that need addressing, especially moving into a new decade.
McDonald holds a Bachelor of Science from McGill University and a post-graduate diploma in the Theory of Teaching Practices from the University of Guelph. She has been actively involved with the PDSB as a parent volunteer since 2001, and became a trustee in 2014. She knows firsthand the power of a good education, and the key to a great system is allowing each child to realize their full potential, and feel good about themselves while doing it – whatever their ethnicity, gender, parental, or monetary situation.
McDonald said the province can go a long way in righting the wrongs that were fully exposed at the PDSB in 2019 and the best way to start is simply calling a problem what it is, "anti-Black racism."
"Name it and own it," she said.
No doubt, that will dominate the conversation in this new year, and throughout the next decade.
Submit a correction about this story