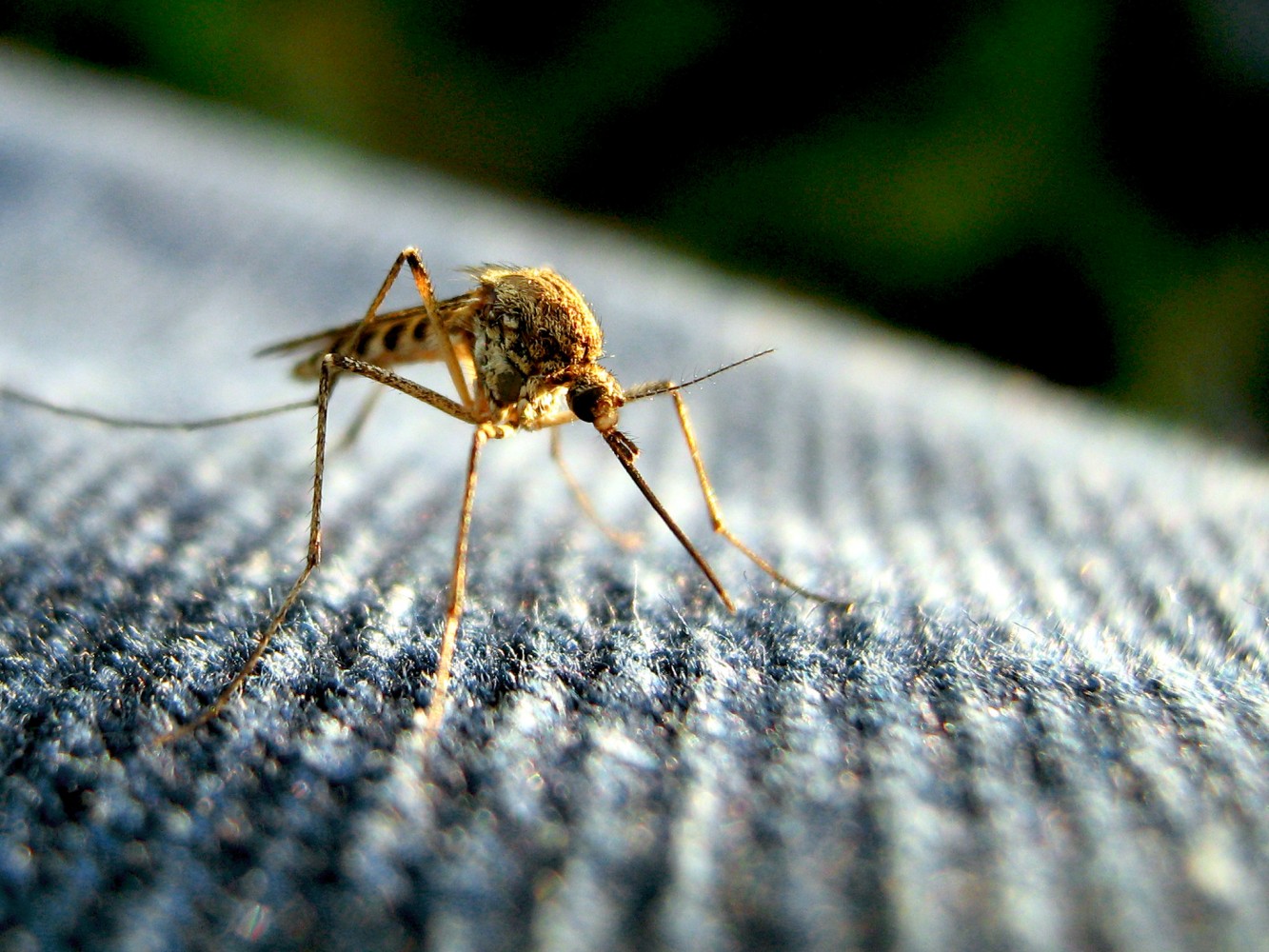 Graphics from the Government of Ontario/Photos from The Pointer file/Flickr-Tom
Peel's plan to keep us safe in a warming world as insect-related disease spikes and stress rises
Point Pelee National Park is the southern tip of Canada and has been widely known as an Audubon hot spot for years, with thousands of migratory birds passing through the area during peak season. In 2018, more than 300,000 people visited the park to see the migratory spectacle.
Professional and amateur ornithologists flock to the area to get a glimpse or snapshot of warblers, tanagers, gulls and shorebirds. They come armed with cannon-like zoom lenses, binoculars, tilley hats, and enough bug spray to keep away giant swarms of mosquitoes.
It's impossible to keep the insects from doing what they have for millions of years. They will inevitably find their target, an exposed piece of flesh, before plunging a stinger into the skin to draw some warm flowing blood.
Most often, it's nothing more than an annoyance that prompts a quick slap and an itchy, red welt. In rare cases though, what follows is a fever, headache, nausea, maybe neck pain.
These bitten birders often don't suspect it's anything more than a flu or seasonal cold. But if the days pass and the symptoms don't alleviate, things can get much worse. Our warming planet has led to something increasingly common: mosquitoes that are not just buzzing nuisances, but carriers of potentially deadly vector-borne diseases like west nile virus, or even zika virus, both of which can be deadly if left untreated.
As the most southern tip of our country, Point Pelee will be the first to see the growing presence of these infected insects, but before long, unless temperature increases are kept to a minimum, the range of these swarming plague-carriers, will push further north and encompass the GTA.
In fact, the slow creep of these threats northward has already begun, and it is only one of the many impacts of climate change that are currently threatening the Region of Peel.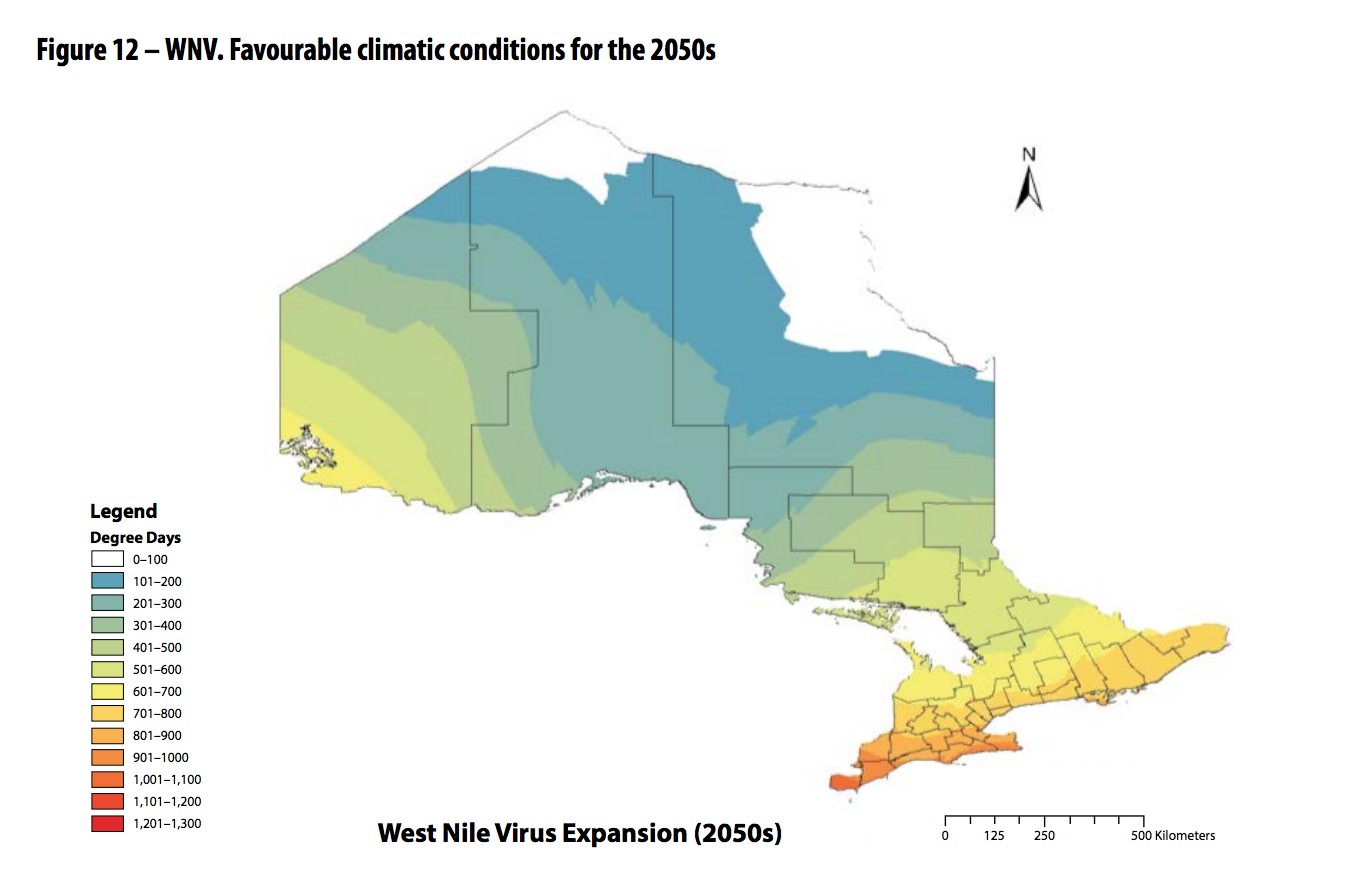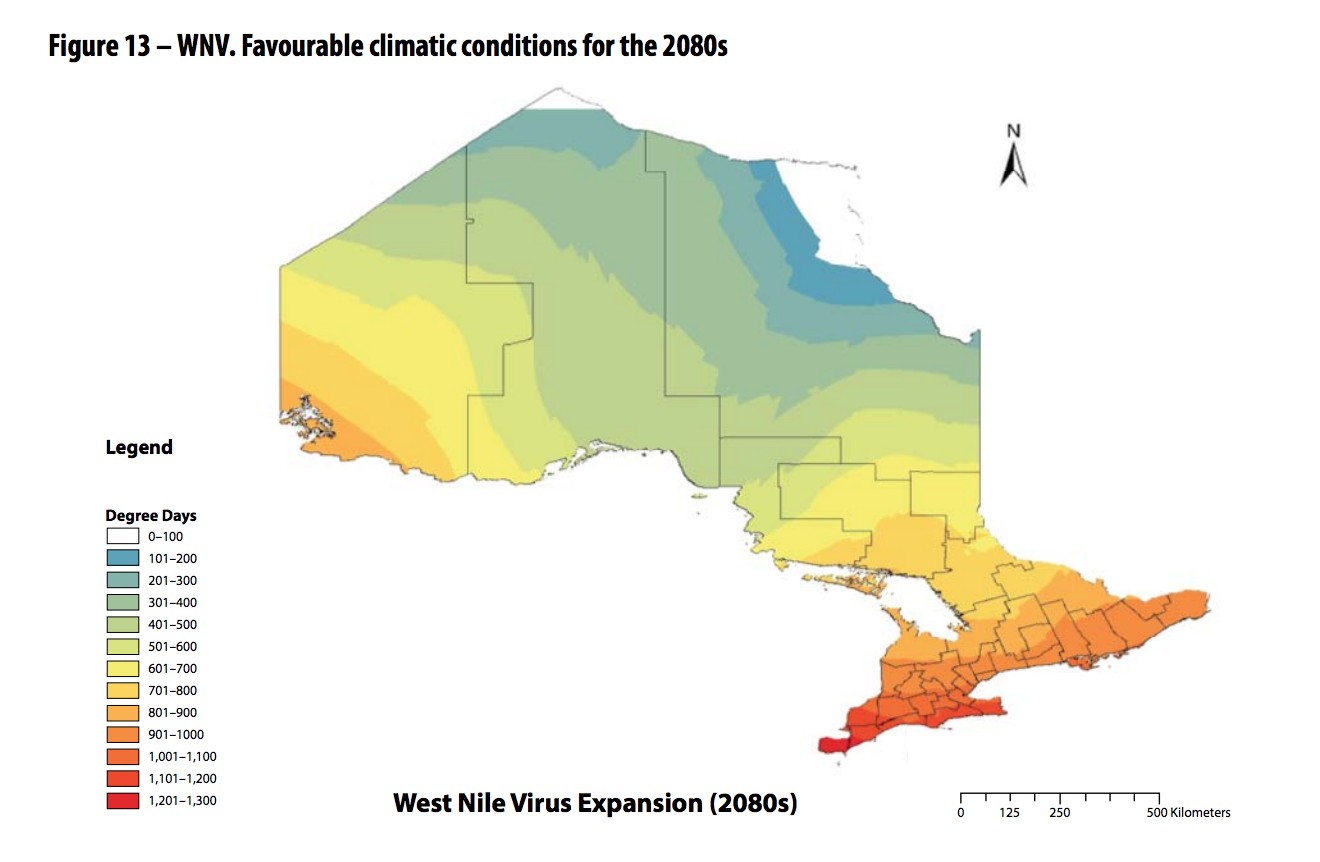 This series of maps illustrates how with warming temperatures, the conditions favourable for west nile virus continue to push north.
"From a public health perspective, if our environment isn't healthy, it's very hard for our people to be as well, it's a major determinant of health," says Dr. Jessica Hopkins, the chief medical officer for the Region of Peel.
The region's public health unit recently released its strategic priorities for the next 10 years, a document that serves as a to-do list and aspirational vision for what the public health unit hopes to accomplish over the next decade, broken down into five key priorities.
These types of strategies are nothing new, Peel's previous strategic goals saw it addressing five other key initiatives, including trying to get more Peel residents to quit smoking (which they did), to support the Region's young mothers in "nurturing the next generation" (which they did) and getting young people more active. This time around, the document contains a number of firsts, chief among them, the inclusion of climate change.
"Ten years ago, I would not have imagined climate change coming out in this," Dr. Hopkins tells The Pointer. "It was interesting because we had already settled on climate change before the federal election when it really came out in the public eye."
In October, despite gains from Andrew Scheer and the Conservative Party, the Liberals and Prime Minister Justin Trudeau were able to hang on to a minority government thanks in part to the lack of a climate change plan from Scheer and the Conservatives, which scuttled any real chance they had in major urban centres across much of the country.
The focus on climate change this past October follows a year that has been filled with dire warnings about the consequences of not moving quickly to address the issue, and demonstrates the torrent of concern running through the collective public consciousness, as the signs of change already surround us.
Temperatures and precipitation levels have all been trending upward in recent years, with the numbers only expected to rise over the coming decades. By 2080, Peel could see a rise in average annual temperatures by 5 degrees from current levels, a fivefold increase in the number of extreme heat waves (three consecutive days of 30 plus degree temperatures) from 12 to 62, and extreme rainfall events could increase by as much as 22 percent.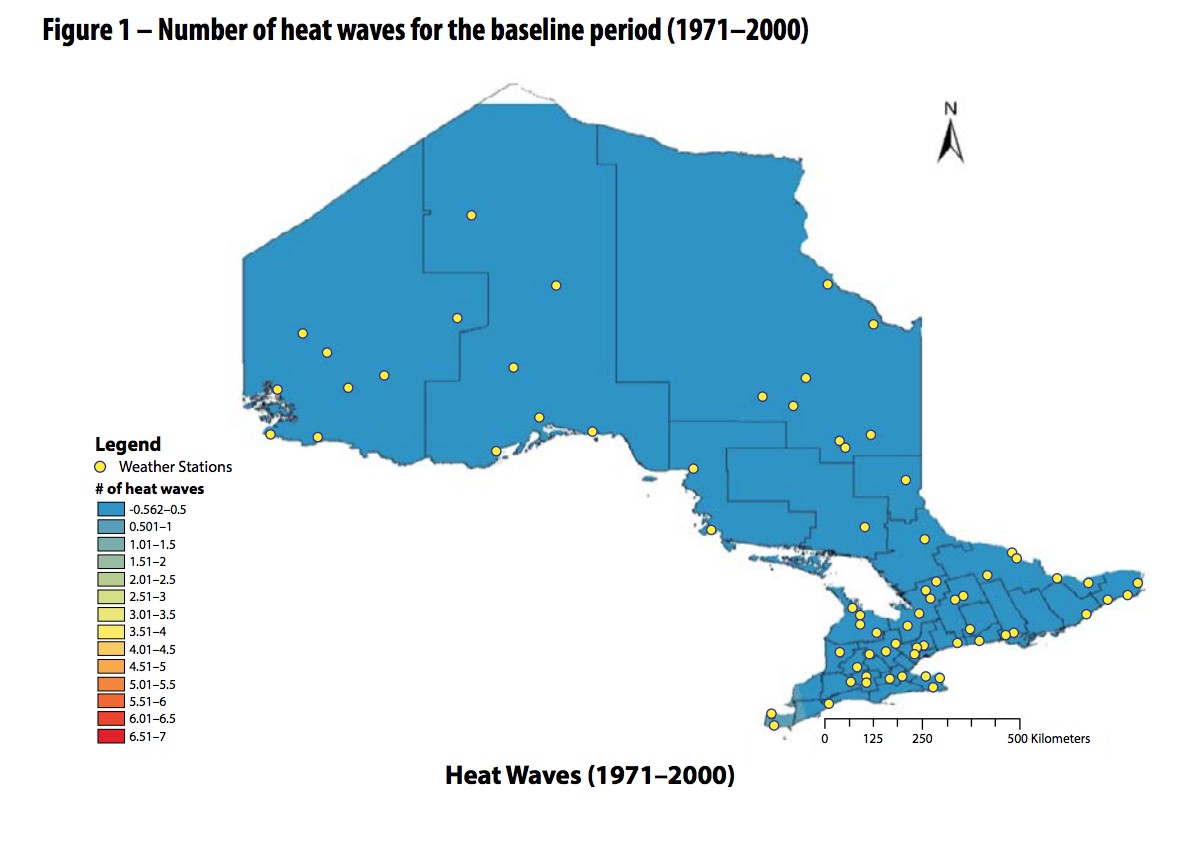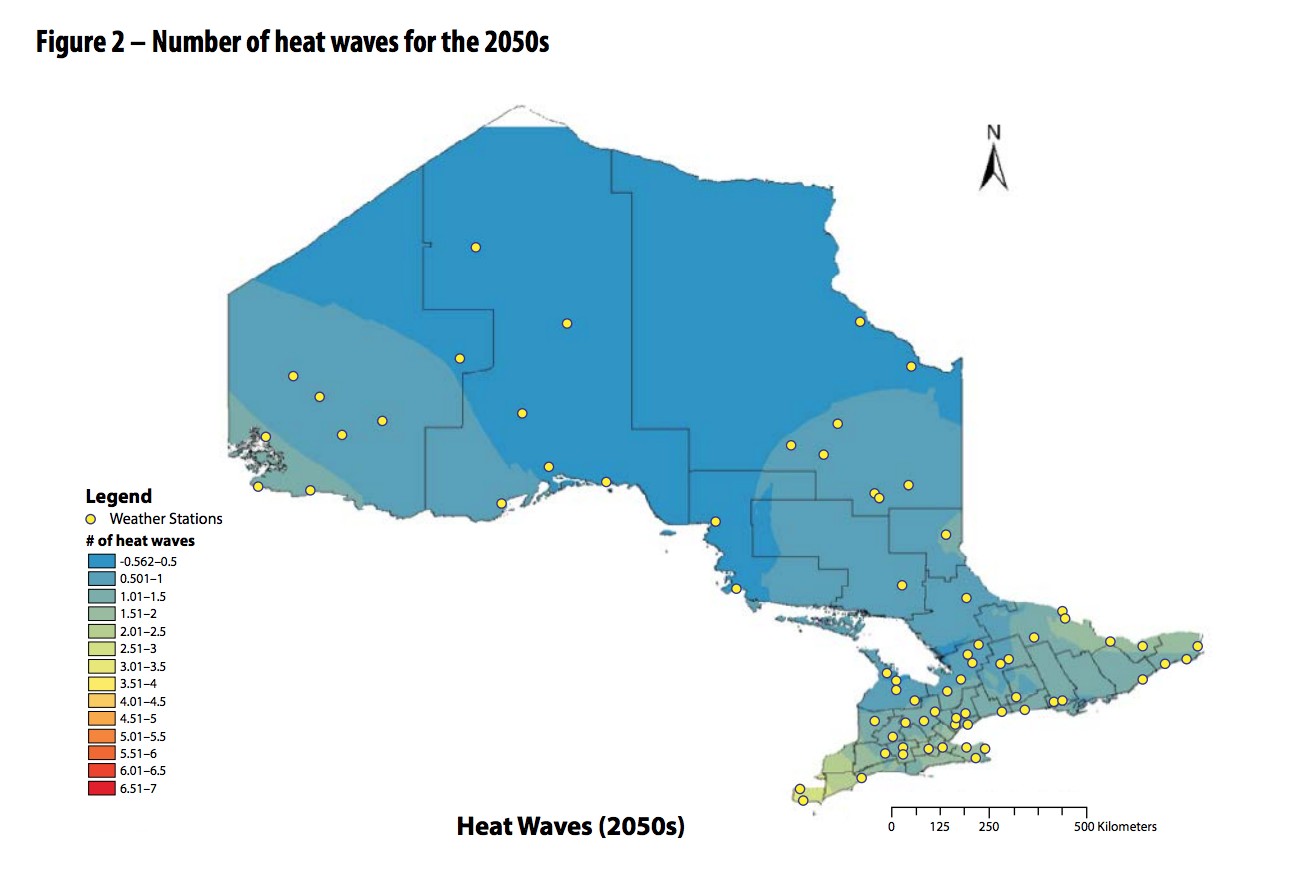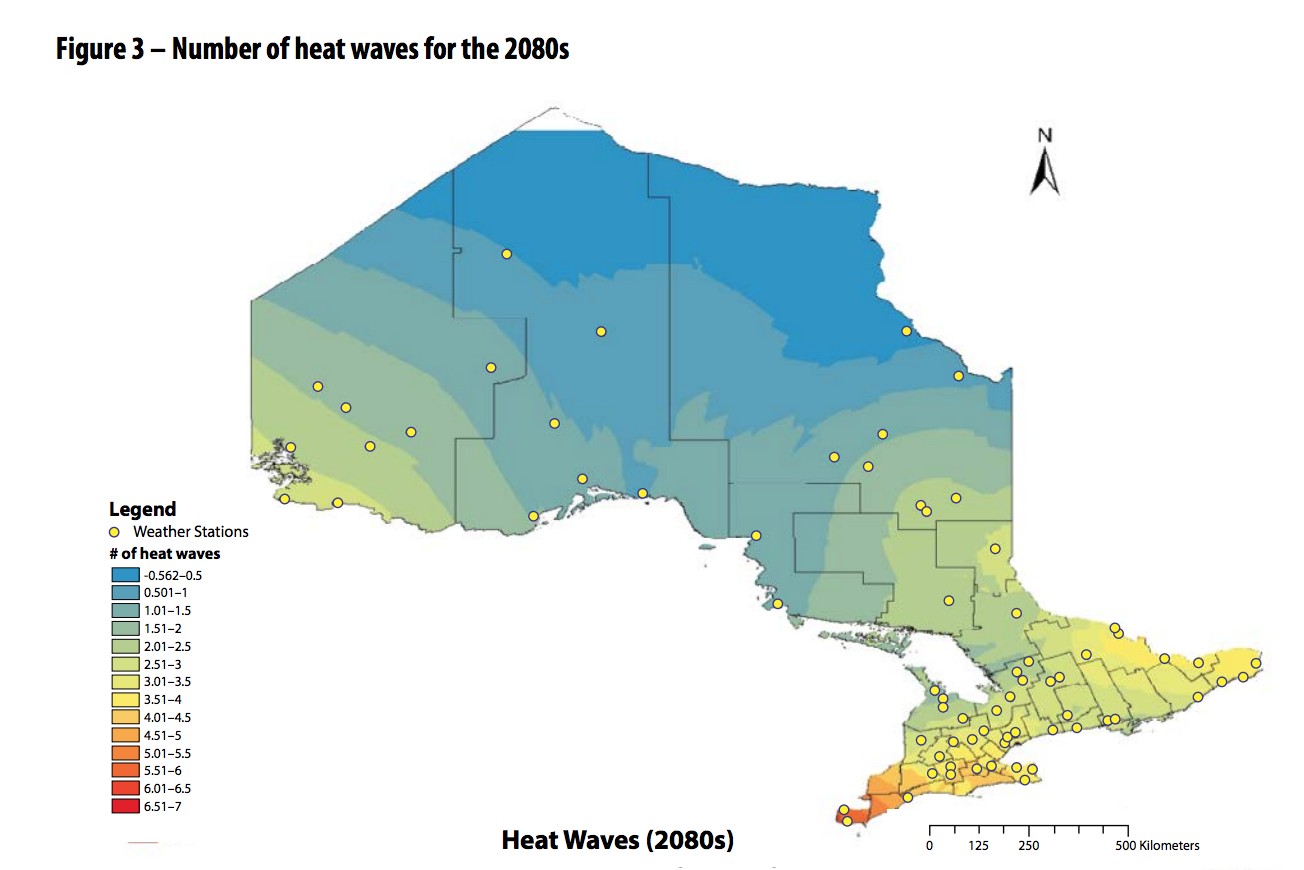 Looking back at the vector-borne diseases, cases of west nile virus have increased from 34 in 2015 with zero fatalities, to 139 in 2018 and 11 deaths.
Mosquitoes are not the only insect carrying a potentially lethal disease. The number of black-legged ticks transmitting Lyme disease, the most frequently reported vector-borne disease in Ontario and Canada, has also increased in Peel over the last decade. Instances have climbed from 448 cases in 2015 to 624 in 2018. The region also saw a spike of cases in 2017 when numbers jumped to 1,028 cases.
"If you look at the maps of Lyme disease spread in Ontario, it's moving," Dr. Hopkins says. "One of the major factors associated with that is climate change."
The spread of disease is only one of the many threats that falls under the umbrella of public health as a result of climate change. With extreme weather events comes the risk of injury or death, extreme heat carries with it the smothering weight of thick, heavy air, which is often polluted by a cocktail of chemicals and particulate matter, causing respiratory problems for the region's most vulnerable (seniors and infants). The increased stress and mental health harm from trying to cope with all the impacts in our changing environment is another public health concern.
Surprisingly, mental health and wellbeing was not added to the mandate of public health until 2018, when the province updated the Ontario Public Health Standards — the list of tasks that public health units across Ontario are responsible for.
Peel wasted no time in making mental health a core priority in the latest strategy, a first for the region.
"Mental illness is extraordinarily common now across our population, from early years until senior years as well," Dr. Hopkins says.
The mental health crisis is particularly relevant among teens. A study by the Children's Hospital of Eastern Ontario and the University of Ottawa found that the number of teens suffering self-harm injuries almost doubled between 2009 and 2017. The study said there are approximately 840,000 adolescents aged 13 to 17 in Ontario, with 35 percent visiting an emergency department in any given year (140,000 or more). Of those visits, 5.6 percent have a mental health diagnostic code and 0.8 percent were for self-harm.
People constantly struggle to figure out the role of public health units in Ontario — even the Ontario government is working on trying to understand the role right now with an ongoing review. When looking at the issue of mental health, the need for ground-level help, including intervention, becomes abundantly clear.
Much of the work required to tackle increasingly common problems is not in the realm of emergency departments; and certain interventions are the responsibility of frontline care providers, first responders and the social service agencies under an umbrella-network of healthcare providers. But Public Health initiatives often come before any of that, working to keep those suffering from mental illness from reaching those other providers, or, in the best case scenario, keeping people's minds healthy from the start. In the industry, this preventative role is now referred to as an "upstream" approach.
For Peel public health, the best upstream approaches are efforts to build resilience among residents. Resilience being the ability to cope with the inevitable stresses in life. Peel currently has a number of ongoing initiatives, including the Healthy Babies, Healthy Children program which works with vulnerable families, and the "Yes for Mental Health" program which is currently operating in 35 schools across the region teaching students about mental health.
"We're always going to have stresses in our life, that's part of life, but learning how to manage those and stay healthy through them is really, really key," Dr. Hopkins says.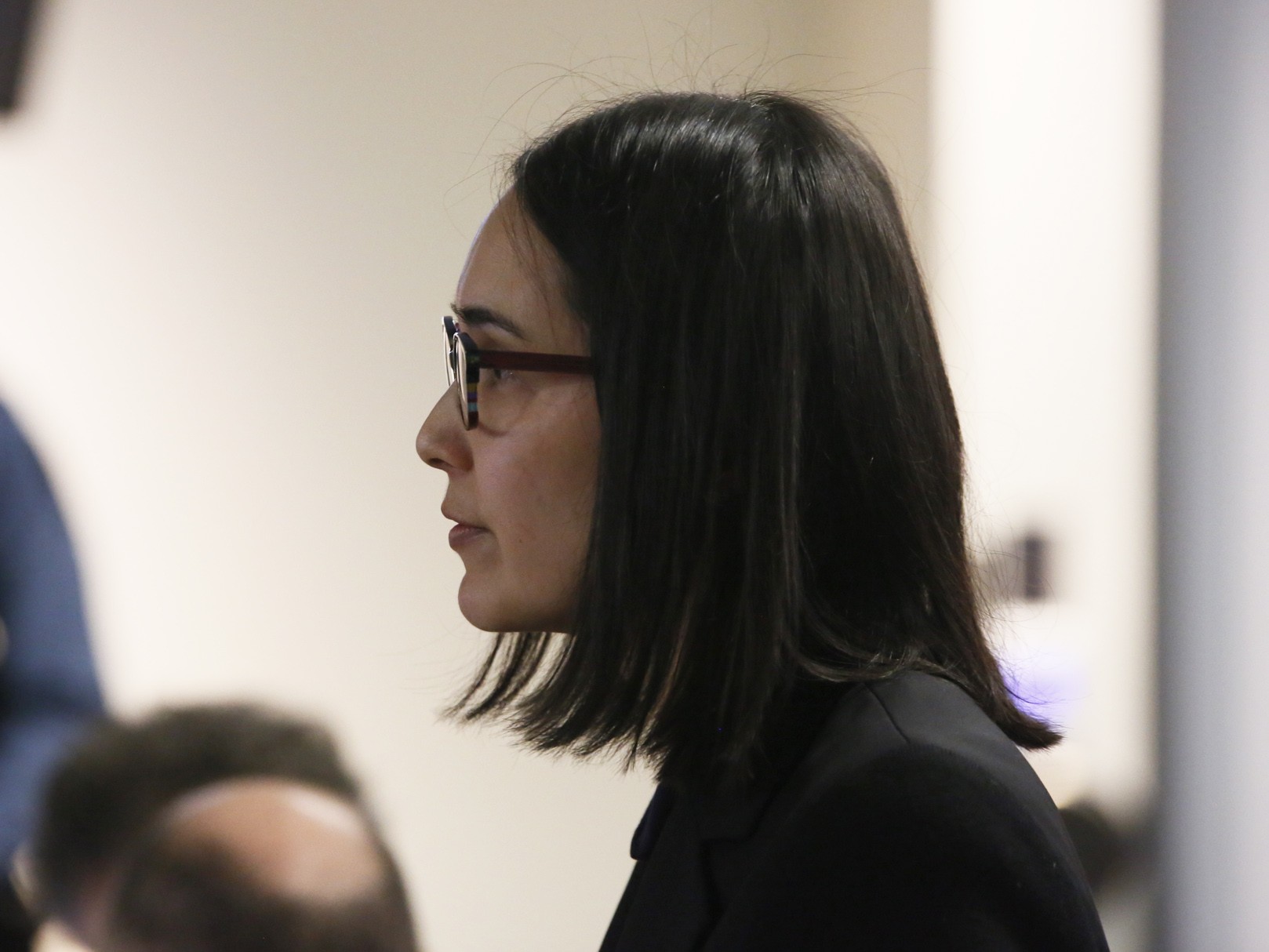 Dr. Jessica Hopkins, Peel's chief medical officer of health
Now, more than ever, this upstream work is crucial for Peel public health.
For many youth, already in the midst of a mental health crisis for kids their age, the impacts of climate change will become their most significant challenge as these teens enter their early to mid-adult years. Building strong coping mechanisms now will be critical for being able to handle the inevitable stresses to come.
"Our world is changing before our eyes, and if I think of some of the other priorities (in the strategy) that we have here…we see a lot of overlap between the climate change priority and mental wellbeing priorities," Dr. Hopkins says.
Along with climate change and mental health wellbeing, the new strategy includes efforts to continue "practicing effective public health" — essentially balancing the ongoing work with the fact the population in Peel is expected to grow to 1.8 million people by 2031 — encouraging residents to live healthier lives by staying active and eating right, and advancing health "equity".
"Health is not spread equitably. The people with the lowest income levels in Ontario are nearly twice as likely to report having multiple chronic conditions as people with the highest income levels, which impacts individuals and communities through health service utilization, lower productivity and other social costs," the strategy reads.
However, for Peel Public Health, these efforts must be completed with some of the lowest funding levels in the province.
Particularly, in the area of mental health and addictions, the system is stressed to the limit by what Hopkins describes as "chronic underfunding" in many areas.
Until recently, most of the 35 health units in Ontario relied on the provincial government for about 75 percent of their funding, while local municipalities made up the remaining 25 percent. Following cuts from the PC government, announced last year, starting this year the province is shifting to paying only 70 percent of the public health tab, leaving municipalities to handle the rest.
However, in Peel Region, the taxpayers have long been picking up the government's slack. The Ontario government's contribution to Peel in recent years has accounted for only 63 percent of the unit's budget, while the regional municipalities had to make up the remaining 37 percent.
This is a continuation of a trend for public health funding in Ontario that has seen levels rollercoaster up and down since the early 1990s.
At that time, Ontario maintained a 75/25 percent funding split for mandatory public health programming, which included issues such as controlling infectious and chronic disease, environmental health, injury prevention and family health, all of the things that Peel Public Health is looking to tackle under their rejuvenated 10-year strategy. However, under former premier Mike Harris, funding for public health was completely downloaded onto the municipalities, a process that was completed by 1998. That year, the province granted zero dollars to Ontario municipalities to assist with public health. Thankfully, the download lasted only a year, and in 1999, the province moved to a 50/50 split funding model.
After the fallout from two major public health crises: the e. Coli outbreak in Walkerton in 2000 and the SARS epidemic in 2003, the funding was increased further as the province began phasing in a return to the old 75/25 split in 2005. The plan was to return to the 75/25 split within three years, but this was never quite completed. The funding was capped in 2011, when only 17 public health units had reached the 75/25 goal. It's part of a dangerous cycle. As government's reduce spending in key prevention areas, the risk of a dangerous outbreak rises in conjunction with the reduction in funding. With looming threats from climate change and other risks, the need for prevention is more crucial than ever.
In 2013, a review completed by public sector health representatives, studying three years' worth of funding data, laid out the discrepancies created in public health funding. Peel was at the bottom of the list, with per capita funding of only $29.83, the lowest of all health units in Ontario, compared to public health units in North Bay and Timiskaming which received approximately $80 and $85 respectively.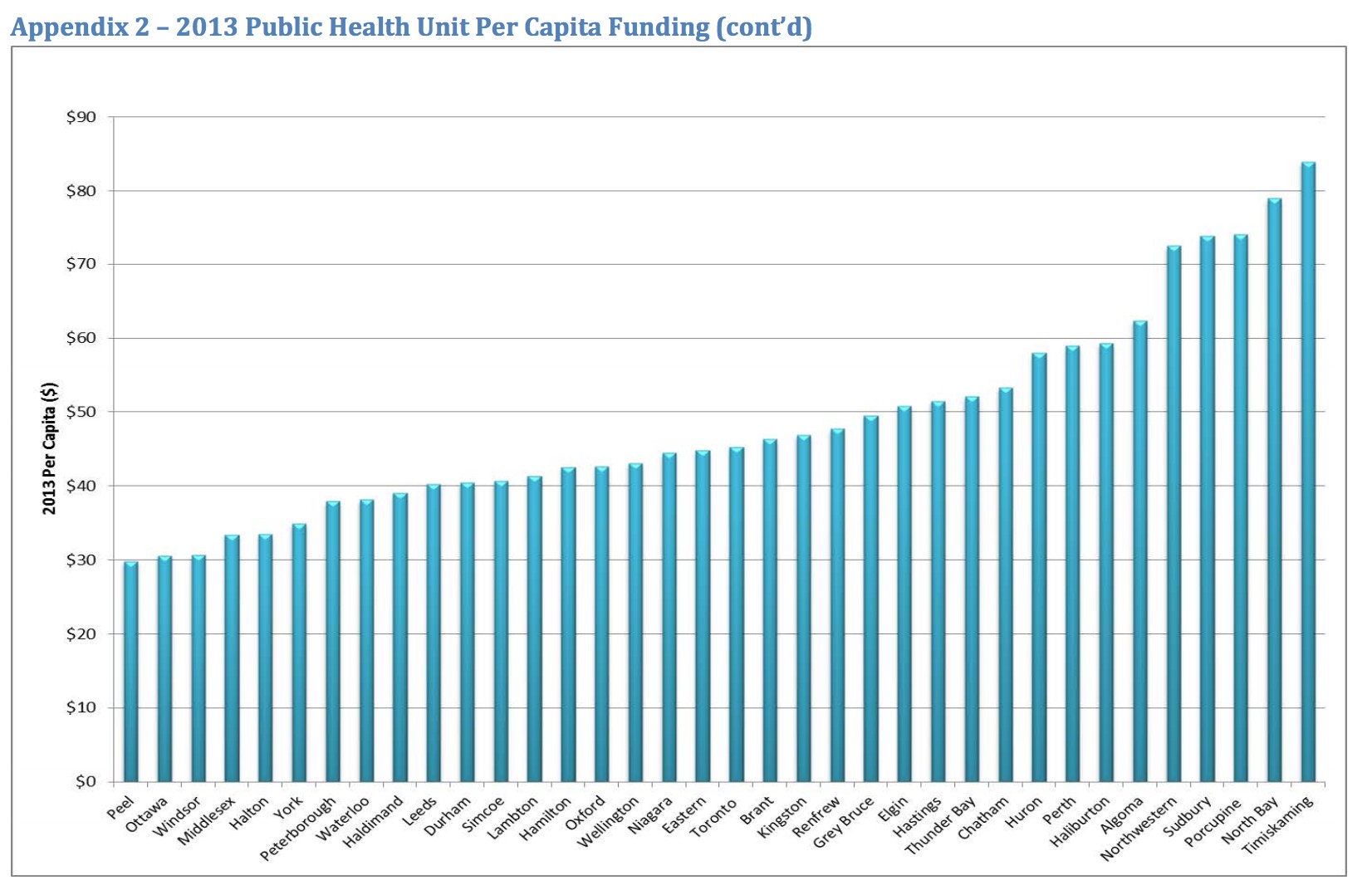 The situation has improved slightly for Peel since then, but public health has consistently dealt with less funding than the provincial average, meaning the unit is constantly doing more with less, and hunting for new ways to carry out its mandate.
"Multiple regional departments work on most of the work that we do," Dr. Hopkins explains.
For example, by liaising closely with the urban planning department and the work they do with developers, Peel Public Health can encourage the construction of active living infrastructure, like bike lanes and walking paths, all of which can work efficiently to serve public health's mandate of encouraging a healthy lifestyle, without creating another budget line for additional programming.
"All of the built environment work that we do to support healthy, active living, public health isn't responsible, per say, for most of that, but we work closely with planners," Dr. Hopkins says.
Along with the low and unstable funding levels, Peel and public health units across Ontario are also dealing with a foundational shift that could see many of these organizations eliminated.
Initially, the current provincial government was looking to cut the number of public health units from 35 to 10. It was a plan that Peel pushed back against strongly, maintaining that with such a sizeable and diverse population it made sense to allow the region to maintain its public health independence. It appears the province has listened.
"We have heard from the province that they are resetting the process," Dr. Hopkins says. "That's positive news."
In October, Health Minister Christine Elliott announced the appointment of an expert advisor to meet with public health and emergency service providers to determine the best path forward for the province after significant push back to their initial plan.
"They're really coming to stakeholders, mainly public health units and municipalities for what could be some solutions that the province could adopt to address the challenges," Dr. Hopkins says, making it clear that the regional government welcomes the opportunity to sit down with the advisor.
In the meantime, nothing changes, she says.
"All of the work that we're doing is going to continue until the province tells us otherwise."
But that means, in our rapidly warming environment, everything is changing.
---
Email: [email protected]
Twitter: @JoeljWittnebel
Submit a correction about this story