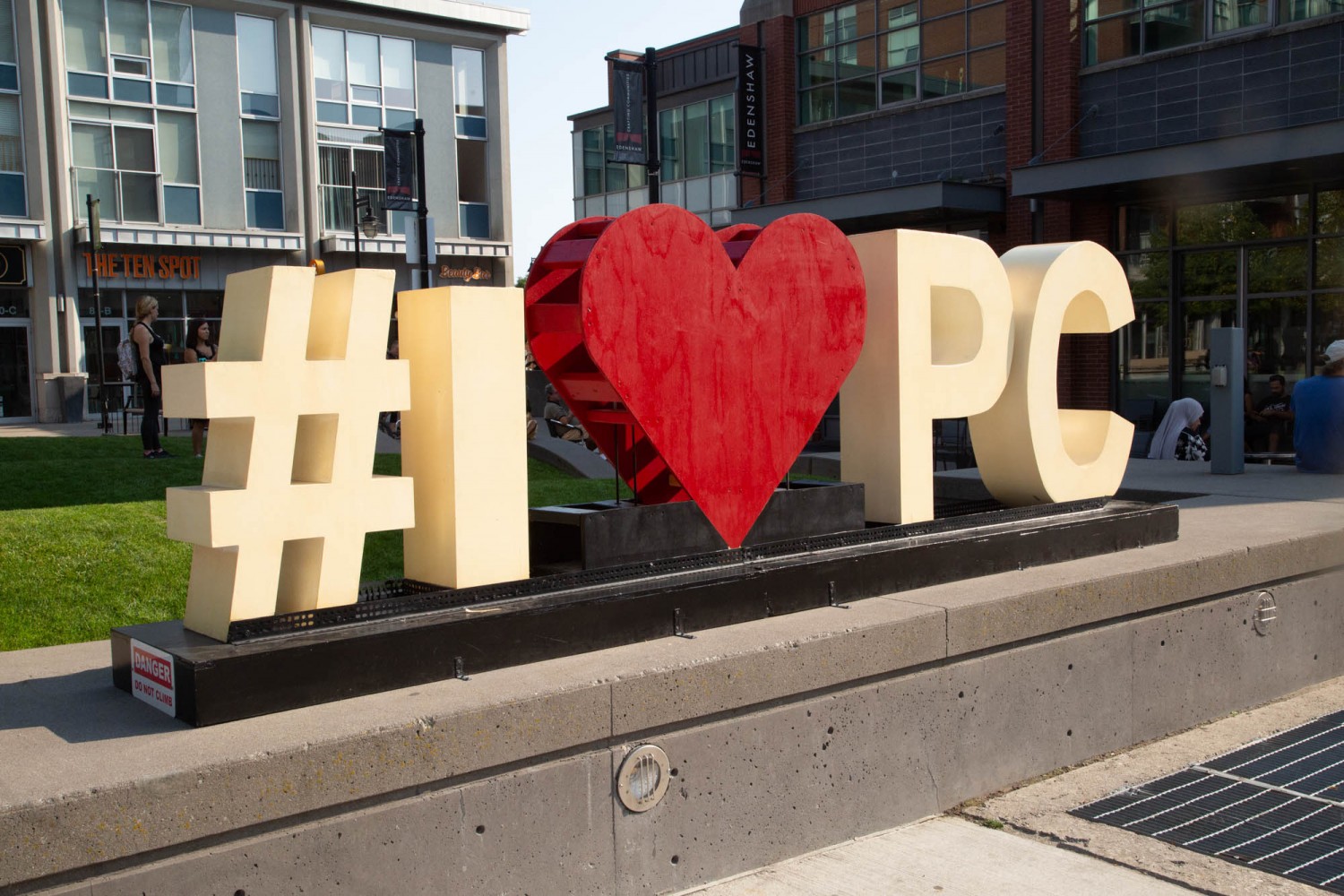 Photos from Twitter/Historicbridges.org/Bombardier/The Pointer file
Mississauga set to sell itself to the world
Once upon a time, Mississauga was simply well-placed, suburban land next to the metropolis of Toronto. It was somewhere for Torontonians to build their dream three-storey home. In a few short decades, it has become the sixth largest city in the country, boasting almost 800,000 residents.
For some, tourism is the definition of soft news or cheap, clickable content. However, tourism is evidence of the way a city sells itself to people from across the world, something which offers an important reflection of a city's identity, its confidence and its ambition.
In Mississauga, Councillor Pat Saito has worked on the tourism front for more than a decade. In that time, she has seen it go from irrelevant to a central pillar of economic development. The city has managed to emerge from Toronto's shadow, attracting international attention for its urban planning, think Lakeview Village, and urban design — the Absolute Towers, also known as the Marilyn Monroe towers, were awarded with the prize for best tall buildings in the Americas in 2012, by the Council on Tall Buildings and Urban Habitat.
Yet, despite the recent attention it has been paid, the city is still struggling to define itself.
---
Could Mississauga's waterfront, with billions of dollars being invested along the lakeshore, become a world-class destination?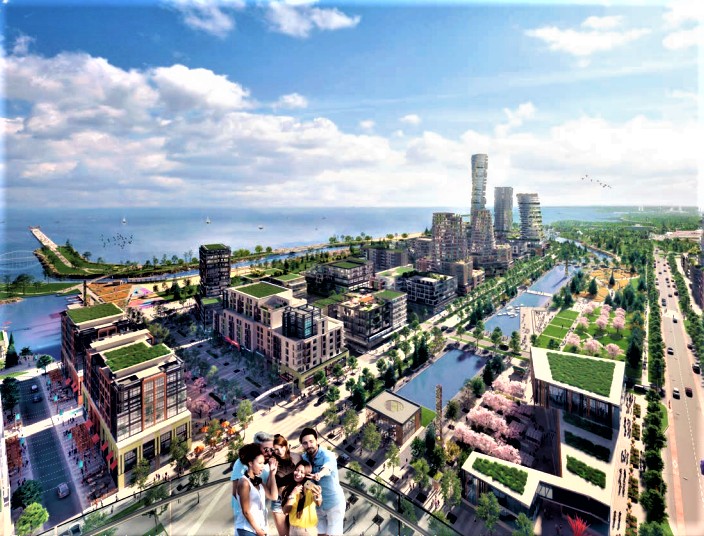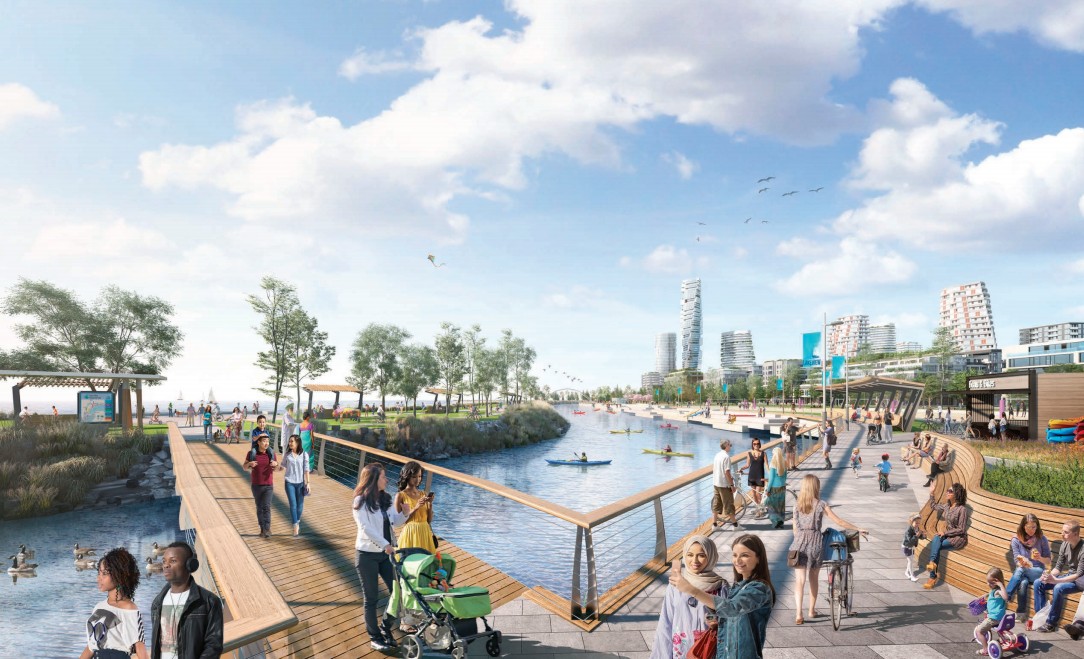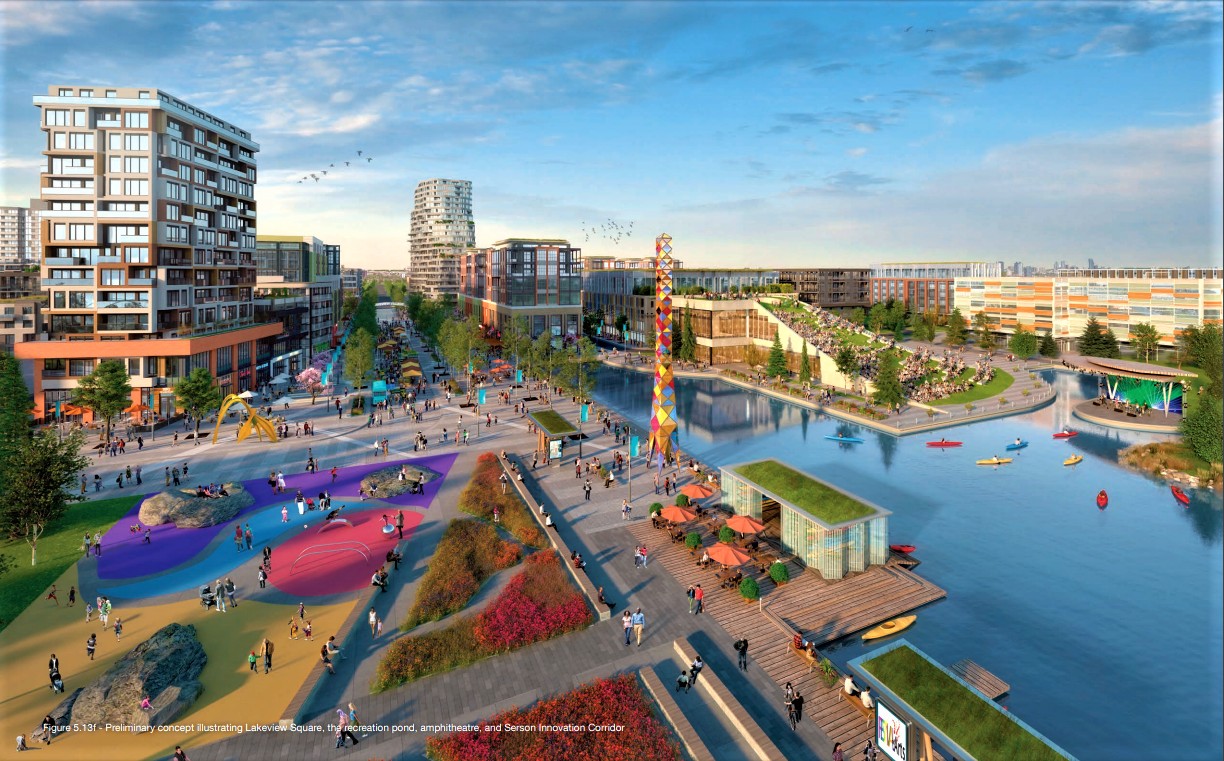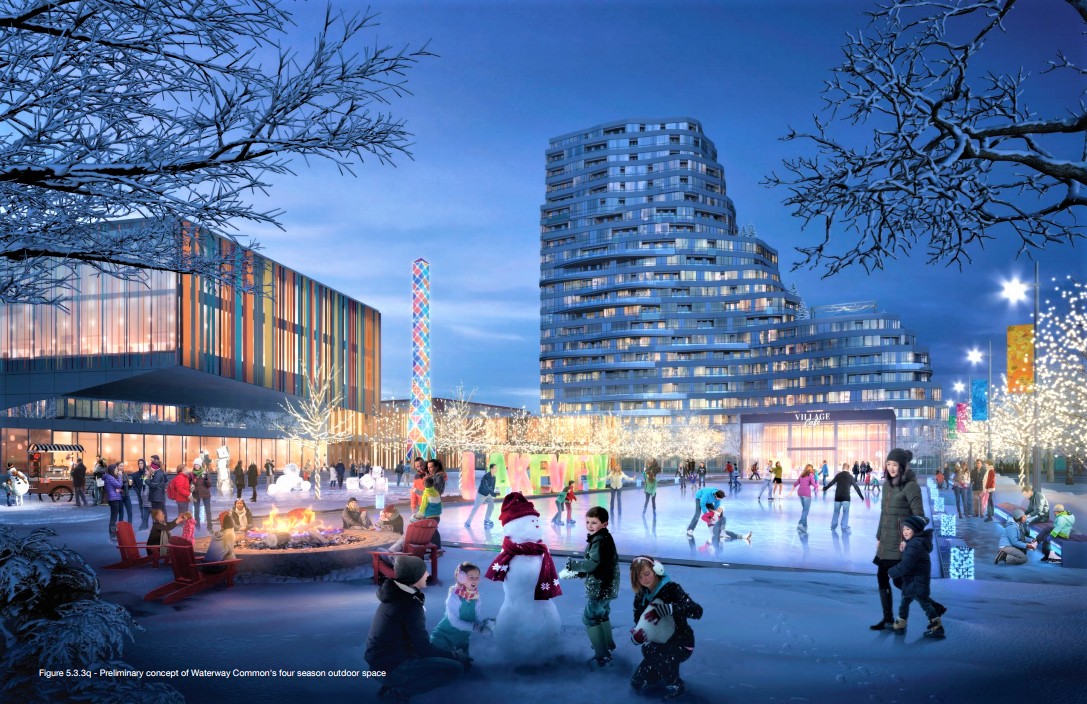 ---
"We are trying to identify what the identity of the City of Mississauga is and we really have not hit on that yet from a tourism perspective," Saito said in an interview with The Pointer. "We have a little bit of this and a little bit of that. We're beside Toronto, we really don't have any nature attractions except the Credit River. The waterfront is an attraction, but there aren't enough attractions there other than the trail. You can develop your waterfront park and get them to come, but you need more than that to make them stay."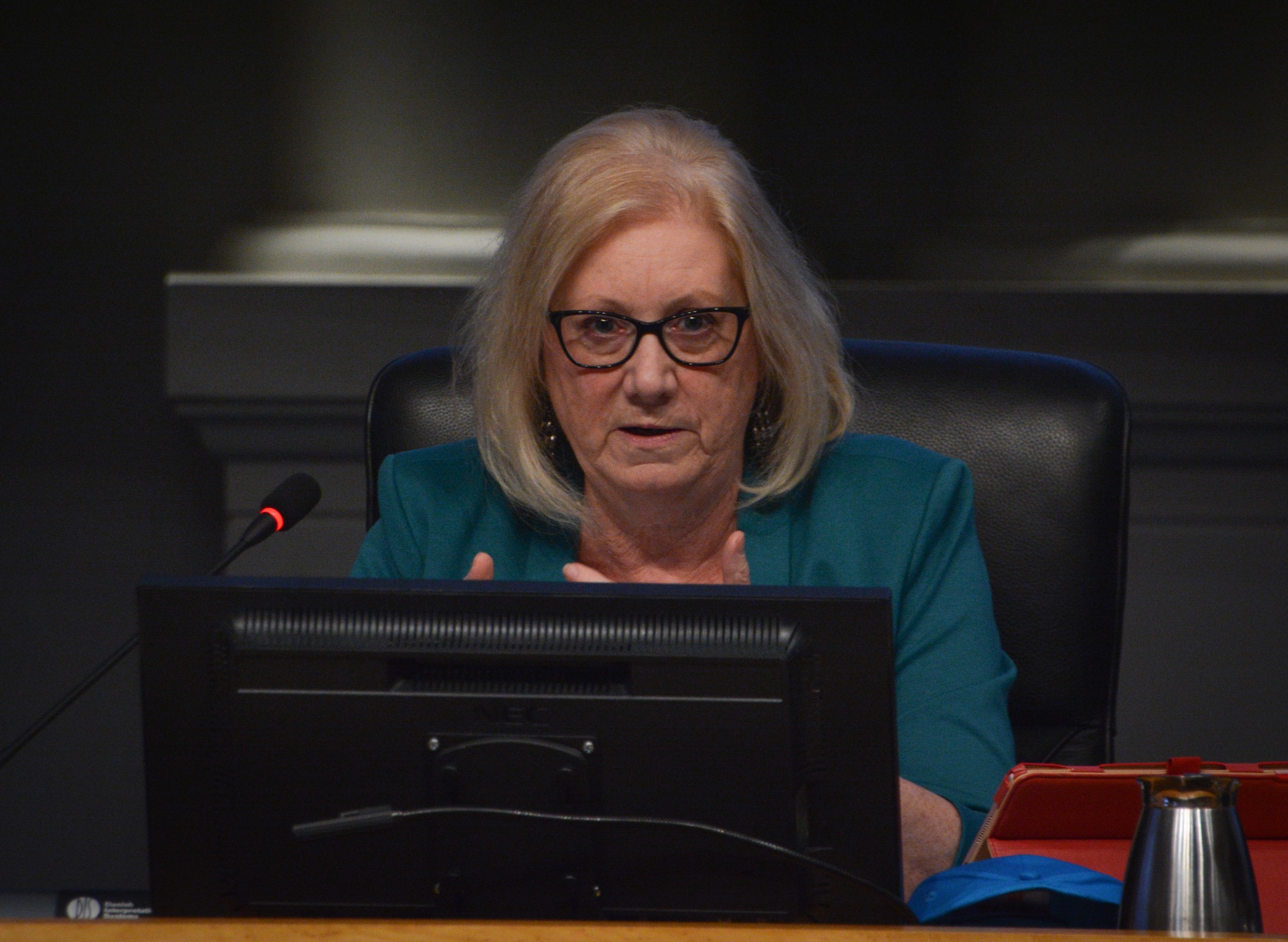 Councillor Pat Saito
The issue Saito raises is a real conundrum for Mississauga. It's not that the city has no attractions or merits, it is just that it is hard to define a theme, something that is critical when trying to promote a unified vision to potential investors. Early in the new year, an arm's length tourism organization will be set up by city hall to operate as a dedicated group tasked with solving some of these problems.
When the organization is set up and its board appointed, there are many areas it could begin to look.
One topical area is the QEW Credit River Crossing. As Saito alluded to, the Credit River is the main natural attraction in the City of Mississauga, with fish, scenery and greenery galore. Just this month, the province reversed their plans to demolish the Credit River Bridge, instead choosing to rehabilitate the structure and keep it as part of Mississauga's tourism scene for years to come.
In a council meeting discussing the bridge's then-planned, potential demolition by the province, Saito made an almost throwaway comment which implied an inspired future for the bridge and tourism in Mississauga.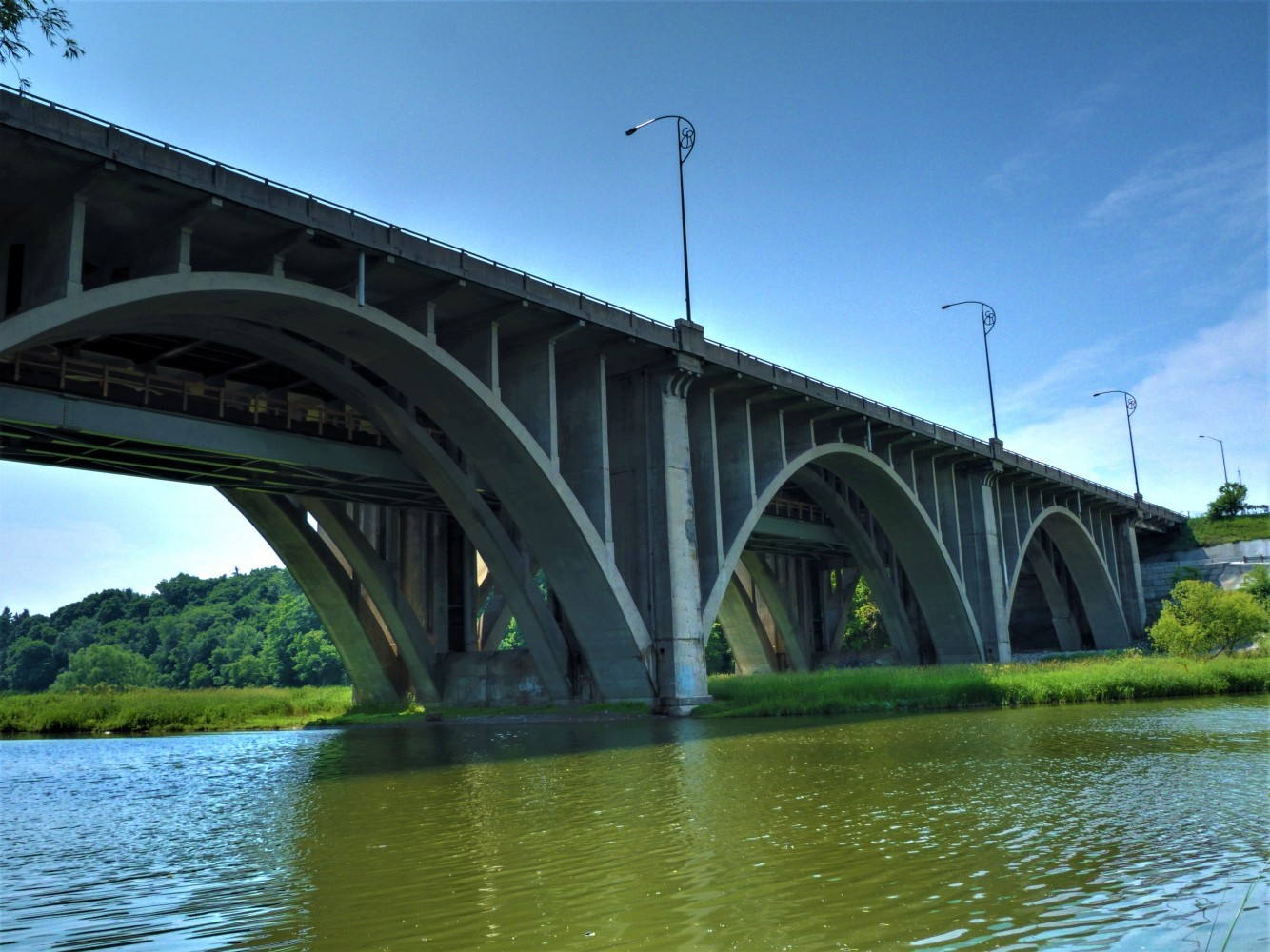 The QEW Bridge, a local heritage site, is one attraction the city could use to draw tourists to the city.
She suggested that, if the bridge turns out to be unsuitable for future traffic operation, it should be maintained as a heritage site. Though the idea was not explored in depth, it raises an option Mississauga's new tourist organization could explore. With views from the bridge a key to its heritage status, the concept of pedestrianizing the structure for international visitors to explore is compelling. The idea of allowing nature to take over, similar to the High Line in New York, could help Mississauga stand out from Toronto, which already has something of a monopoly on international attention in the GTA.
"If they're planning on tearing it down, I would rather see it stay," Saito said. "I actually think the province should keep [it], they have the money for it. Something like that would cost a lot of money and we have...the bridge designated as a heritage site. So I really think it is the province who should maintain it."
Even with the bridge now set to stay, operating it as a viewing platform in the future certainly has an appeal.
According to Saito, heritage tours and attractions are key for some travellers. Displaying an impressive knowledge of the industry, the councillor referenced conferences she attended to better understand the issue moving forward. "As we develop our tourism plan, we invite people to come and visit Mississauga to access various heritage sites," she said. "You could have heritage tours which would include the bridge. A lot of what I've been hearing as I've been learning more about tourism… people from certain countries want natural heritage. For example, the Japanese travellers want to visit heritage sites, they want to visit outdoor sites, they want tours that can take them to heritage houses, [places like] the bridge, places of worship which are heritage sites. There is a market for that kind of tourism and it could be developed as one of the stops along that type of tour [in Mississauga]."
Equally, the city's new tourism operation could opt for the opposite stance and swap history for modernity. As home to Toronto's Pearson Airport and a large portion of aerospace jobs, particularly with the arrival of Bombardier Aviation in the city earlier this month, Mississauga should really be on the map as a destination for plane enthusiasts from around the world.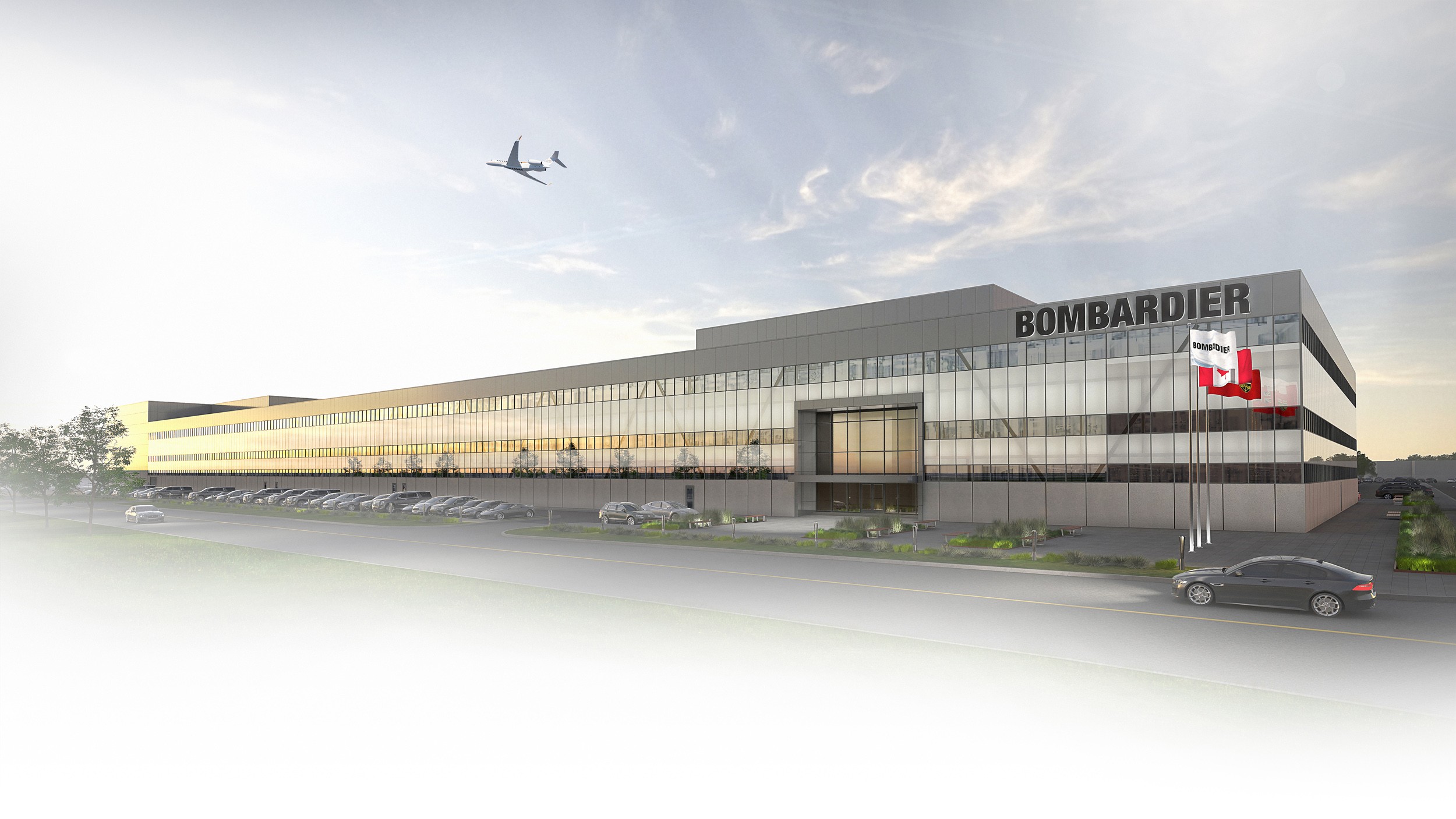 A rendering of Bombardier's aircraft manufacturing facility now under construction in Mississauga.
Recently, council endorsed the creation of a full size replica of Malton's Avro Arrow supersonic jet. The replica, which staff say could "provide a significant landmark for Mississauga" will be completed in Paul Coffey Park by 2022, with staff noting that the project could act as a draw for aviation enthusiasts, while also being visible to anyone flying in or out of Pearson Airport.
According to Pearson Airport, 49,000 people work directly for them, with a further 332,000 jobs across Ontario impacted by operations at the airport. With so many airport jobs in the city and the country's busiest airport located within Mississauga's boundaries, a more radical tourism strategy could build upon that. Why stop at a replica when a full museum could be brought into the city's portfolio of cultural destinations?
Saito told The Pointer the new tourism organization would engage in a study into the effectiveness of an aeroplane museum. Naturally, it would be important to see if such a creation would pay for itself. Ever creative in her tourism planning, Saito suggested Pearson airport could build and maintain such an institution. With the airport located in Mississauga, but branded as Toronto, such a move may be the perfect compensation from Pearson to its true home of Mississauga.
Other, smaller attractions could also be utilized to attract further attention to the city. For example, Mississauga's 13-foot tall Malton sign in Paul Coffey Park. The similar, and widely popular, Toronto sign in Nathan Phillips Square sees thousands of visitors every year.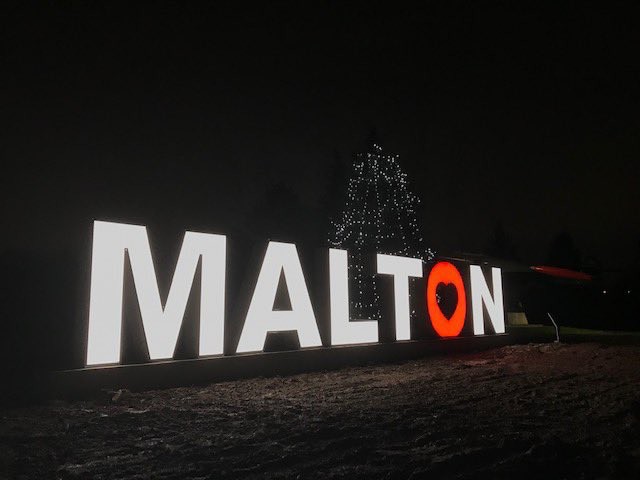 Ultimately, the issue with Mississauga is not that it doesn't have an identity, it is that it has too many. It is an example of quantity over quality. There are half plans scattered around, with resources spread too thin for a message to resonate with the world. With clear direction and its new dedicated organization, the key for Mississauga will be to shed some elements of its identity and grow new ones.
---
Email: [email protected]
Twitter: @isaaccallan
Tel: 647-561-4879
Submit a correction about this story