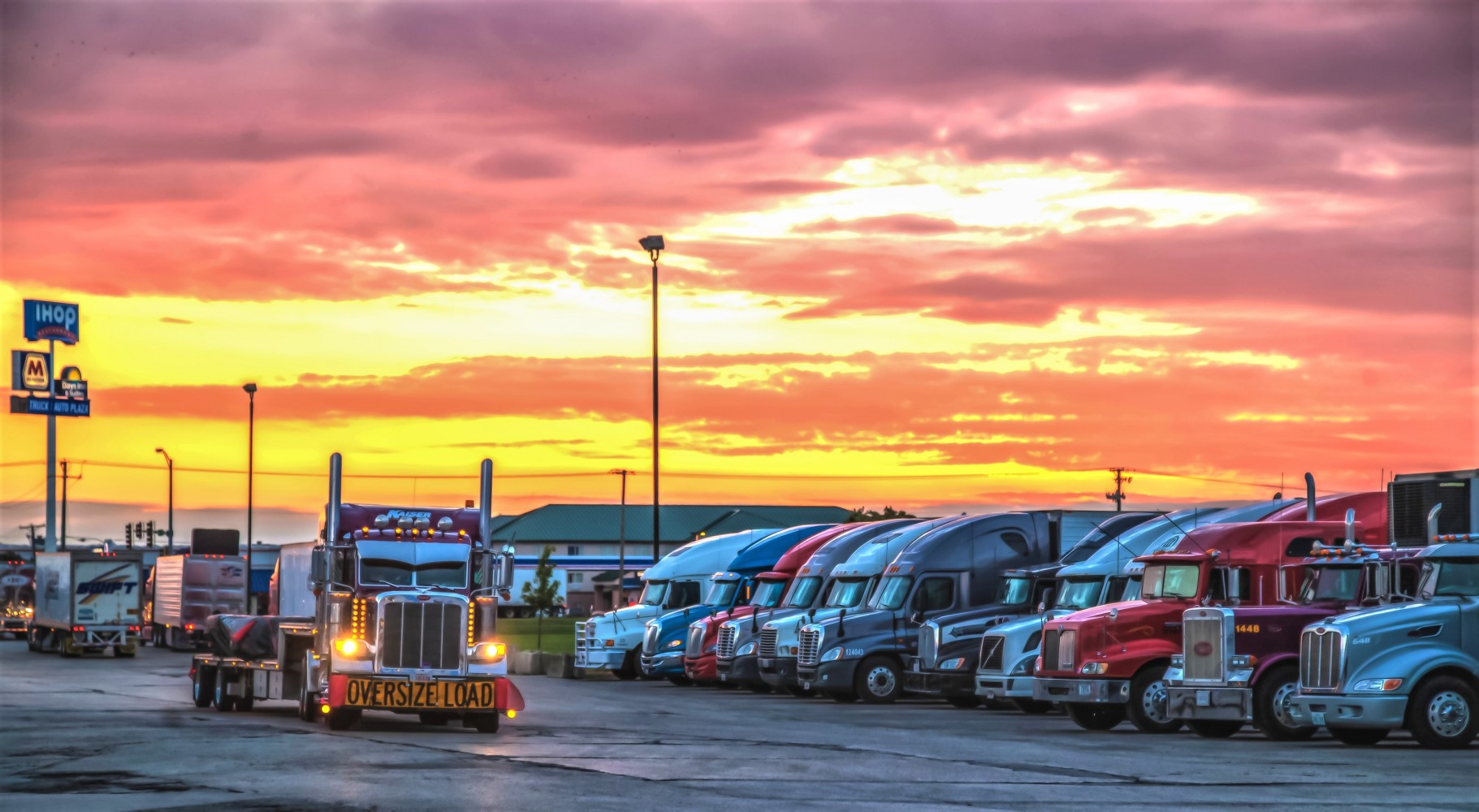 Photos Joel Wittnebel/Wordpress.com/Map Region of Peel
Truckers set to scour Ontario highways for signs of human trafficking
Beat up, black-out curtains and backed into a truck lot 40 miles outside Richmond, Virginia, the RV just didn't look right.
Kevin Kimmel sat in the cab of his semi truck a few slots over, finishing his paperwork from his deliveries earlier that day. He was preparing for his 10-hour break from the road when he spied a middle-aged man cross the pavement of the truck stop and knock on the RV's rusty door. A local prosecutor would later tell the court that a fitting sign to hang above that door would be the warning from Dante's Inferno, "Abandon hope, all ye who enter here."
"The door opens, he goes in…I look over and I saw what looked to be a young girl, and then she vanished, she was pulled away from the window and the curtains were pushed back over," Kimmel says. "I thought this is a bad situation here."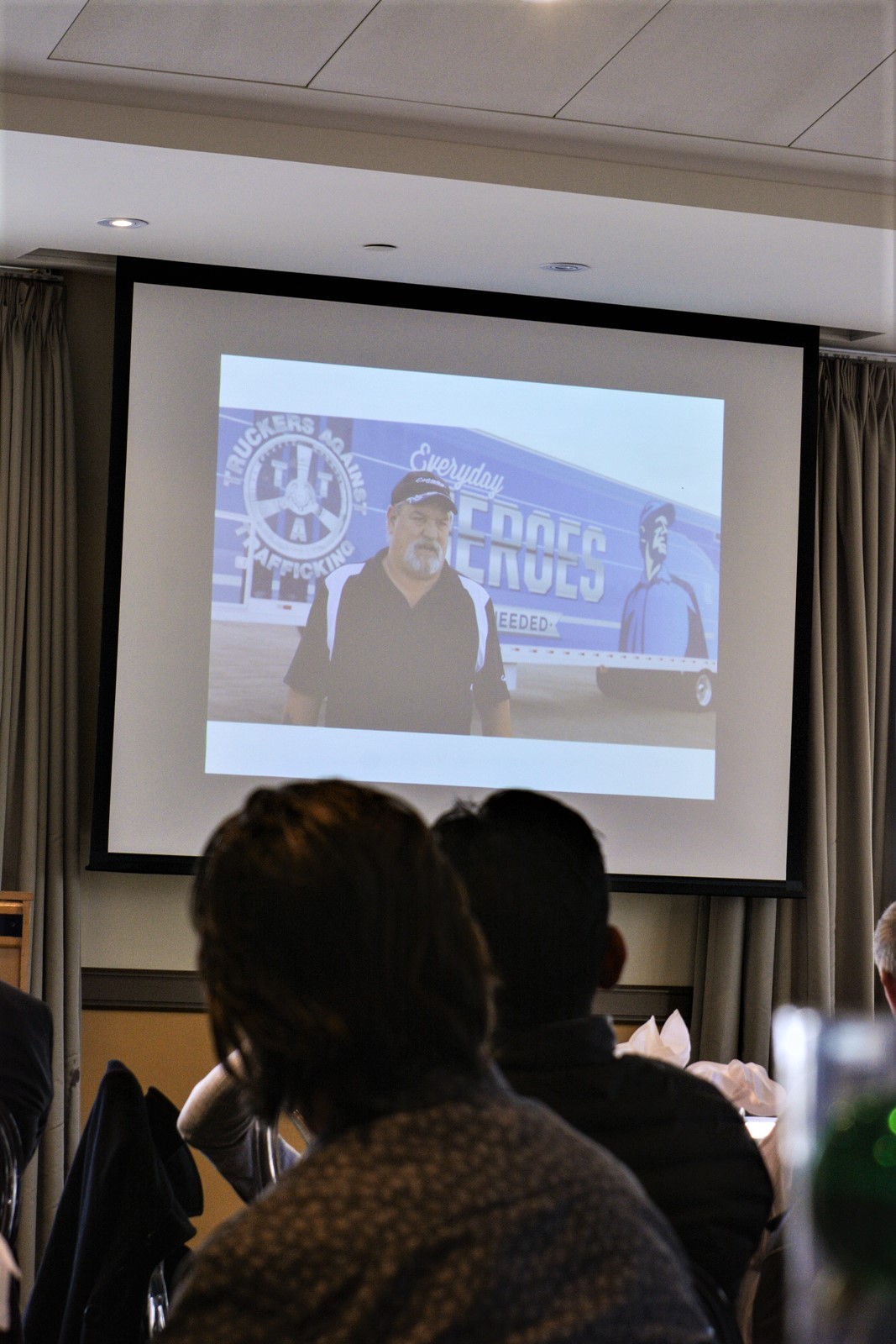 Kevin Kimmel tells his harrowing and heroic story
Inside the expansive dining room of Brampton's Lionhead Golf and Conference Centre, eyes and ears were fixed on the projector screen while Kimmel told his story as part of the annual Christmas meeting for the Truck Training Schools Association of Ontario (TTSAO). Below the screen, Heather Fry, the Canadian director of Truckers Against Trafficking, straightened her papers to continue with her speech after the video concluded.
Within minutes of Kimmel calling police to report what he'd seen, state troopers and local sheriffs pulled into the truck lot.
"From there, it unwound," Kimmel said from the screen.
A 20-year-old woman was found inside, suffering from malnutrition, infected wounds from cuts and burns and near death. Court documents show, after being kidnapped from Iowa, the woman was forced to have sex with men who answered ads on Craigslist, and endured an ongoing litany of horrors as her two captors drove across state lines and held her prisoner for nearly two weeks.
"During this time, the defendants engaged in a pattern of torture and sexual abuse toward the victim, including burning the victim on her back and abdomen with a key and scissors that had been heated on the stove, putting cigarettes out on the victim's body, whipping the victim with a rope, driving nails into the victim's feet, and spraying bleach into the victim's wound," reads a press release from the United State's Attorney's Office of Eastern Virginia.
The two captors, 36-year-old Aldair Hodza and 31-year-old Laura Sorensen, were both arrested and later sentenced to 42 and 40 years respectively for their crimes.
"Had that call not been made that brought law enforcement to the scene, doctors said she would have died within the next few days," Fry said. "She was dying from malnutrition and from the infections because of all the torture she'd been subjected to."
Kimmel has since become a champion for the Truckers Against Trafficking cause, an organization founded in 2009 in the United States that looks to convert the trucking industry into eyes and ears on the road that can look for signs of human trafficking.
To date, the TAT network in the U.S. has certified over 800,000 drivers through its training program, fielded over 2,400 calls to their hotline, and helped identify over 1,200 human trafficking victims.
For the first time, TAT has expanded into Canada.
"Professional drivers, through their sheer numbers, their expansive travels and just through the nature of their jobs alone, they could be an extra set of eyes and ears out on the road for law enforcement and be a major asset in recovering victims and having pimps arrested," Fry explains. "Think about it, in the course of their every day jobs, professional drivers are in places where victims are being recruited and sold."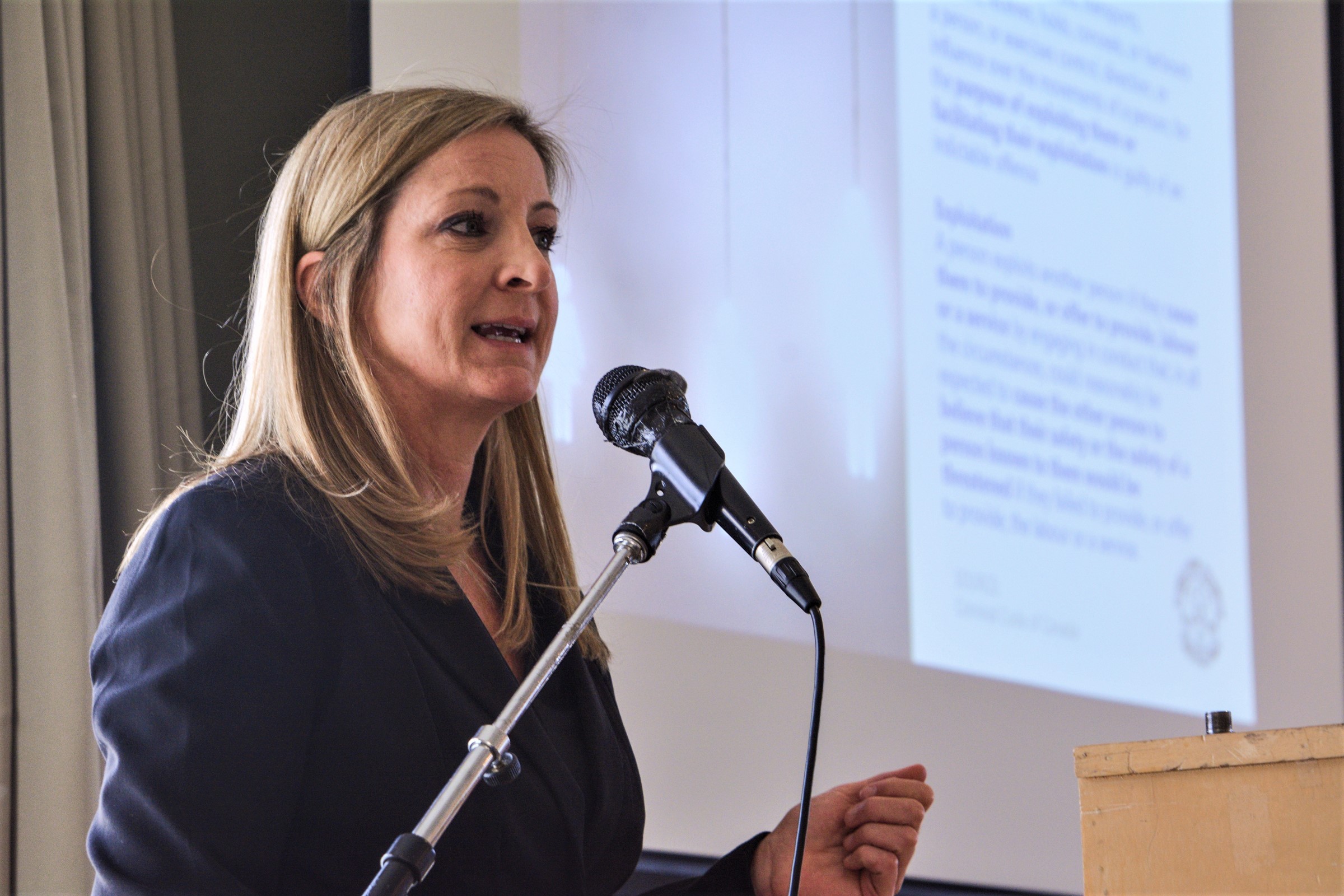 Heather Fry, Canadian director of Truckers Against Trafficking, spoke in Brampton recently
In Ontario, where two-thirds of Canada's human trafficking offences occur, that most commonly happens through the Highway 401 corridor and along other major highways that criss-cross the province. Being close to major transit arteries makes it easier for traffickers to transport victims and evade capture as they cross multiple police jurisdictions in very short periods of time.
For Peel Region, where many of these major highways intersect, the area has become a hotspot for traffickers to conduct their business. Peel's rate of police-reported human trafficking cases — widely known not to show the full scale of the problem — is nearly double the national average.
A look at the numbers for the goods movement sector in Peel, shows there is a sizeable workforce ready to be mobilized in the fight against this terrible crime.
According to figures from the Region of Peel, approximately $1.8 billion worth of goods cross the region every day. This goods movement is part of a $65 billion industry in Canada consisting of 260,000 drivers who collectively travel billions of kilometres in a given year, the majority of them along the same routes used by traffickers to move their victims. Through TAT's one-hour training course, drivers can be trained to spot the potential signs of an active trafficking operation while on the road and at truck stops.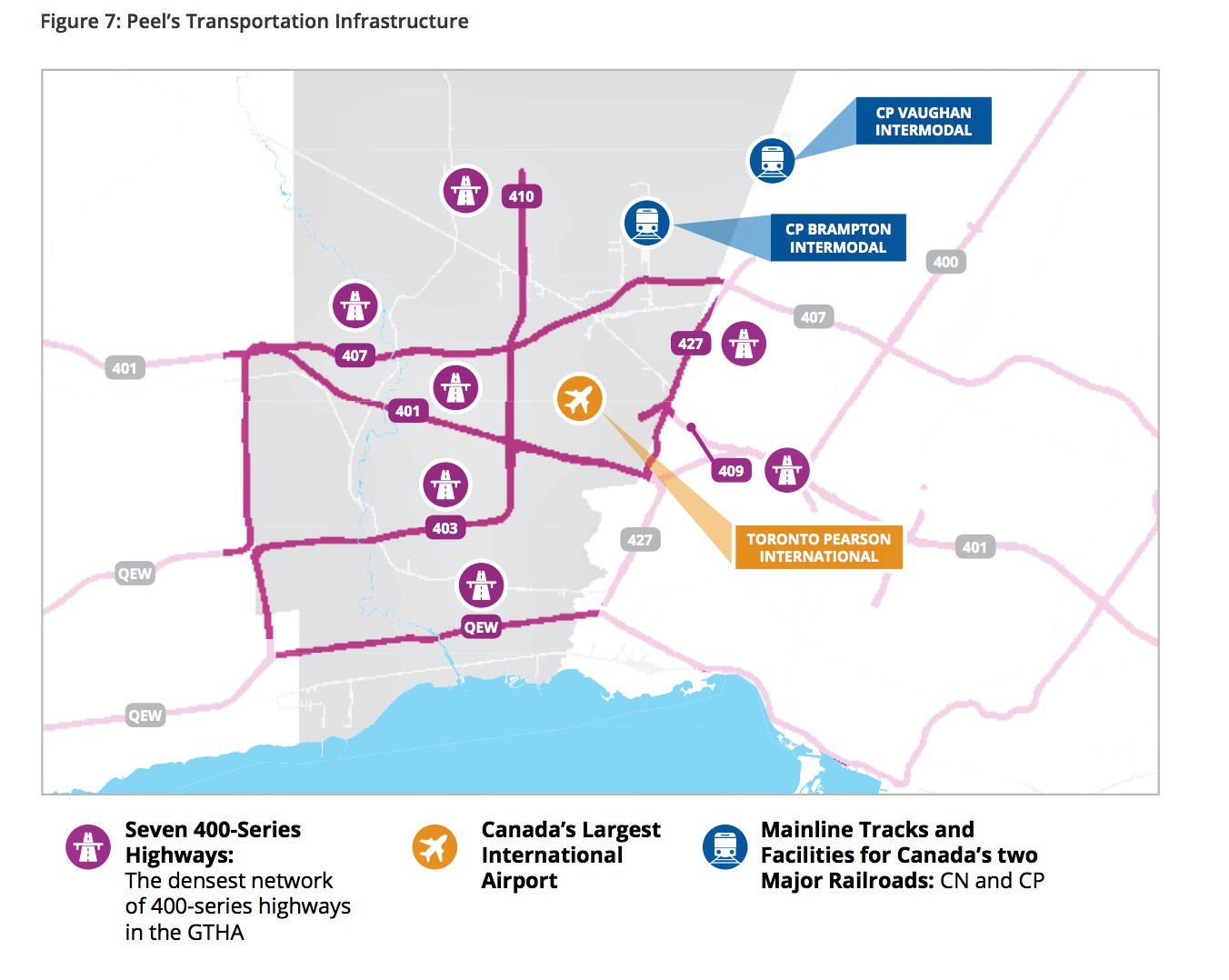 "The trucking industry can play a major role in moving the needle in the right direction through the education of our professional drivers," says Kim Richardson, president of the TTSAO. "We constantly are being criticized by our print news, and online about what goes on in our trucking industry and this is a real opportunity for us to get behind something that is positive and that will make a difference in people's lives."
Law enforcement and service providers can use any help they can get as the number of offences and survivors continues to rise. In Canada, police-reported cases of human trafficking have been increasing since 2010, rising from less than 50 to to close to 350 in 2016.
These police-reported numbers only provide a snapshot of the problem, as human trafficking is known to be vastly underreported.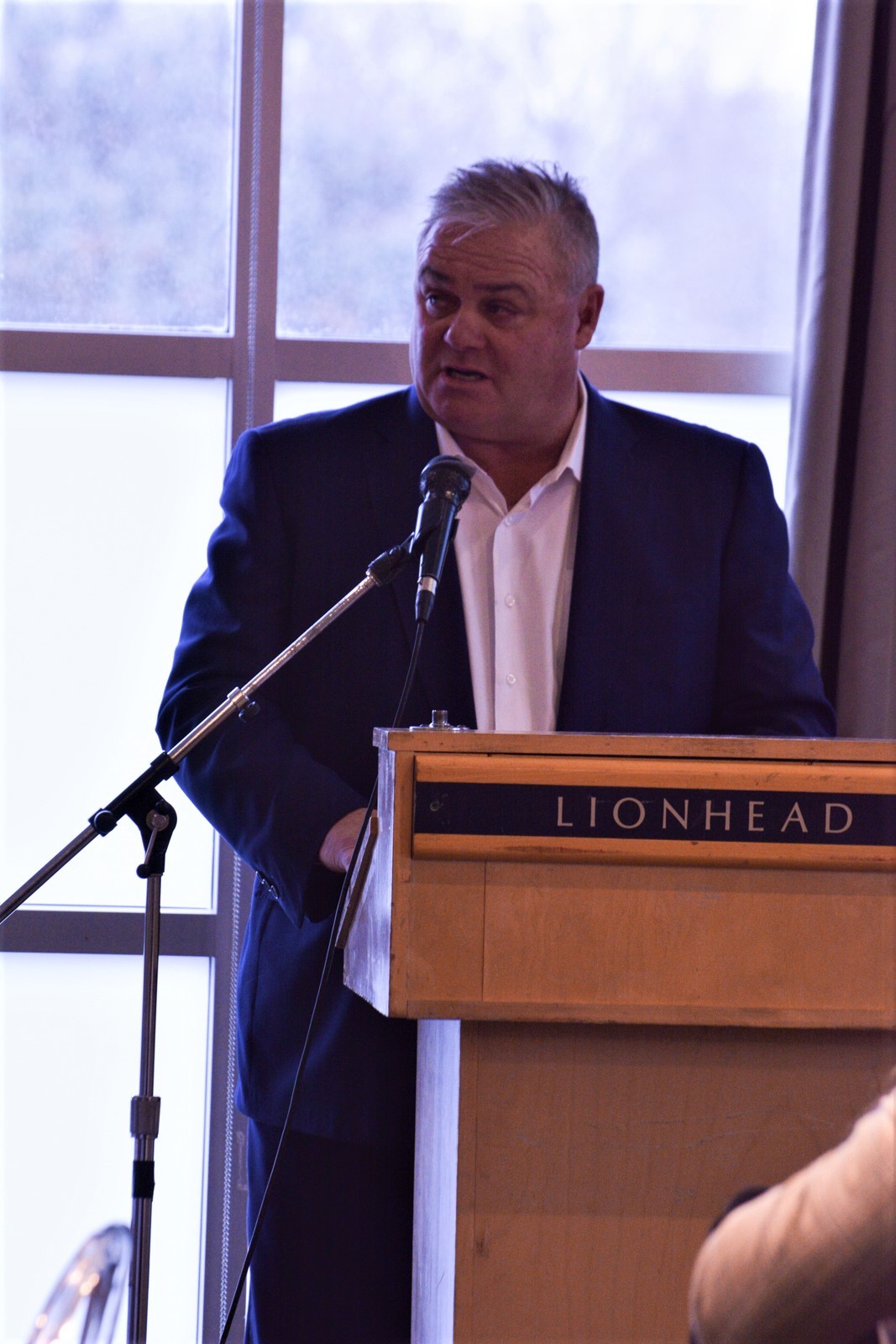 Kim Richardson, president of the TTSAO
"The only way we can do this is through these partnerships who offer their time, experience and influence to further this work in a myriad of ways," Fry explains.
TAT's expansion into Canada comes at a time when the issue of human trafficking is getting renewed attention from all levels of government.
In September, the federal government announced it will provide $57.2 million to support a five-year national strategy to combat human trafficking, something advocates have been calling for ever since Canada's previous country-wide action plan expired in 2016. TAT's mission of arming the trucking industry was a key take-away from consultations held by the federal government when gathering feedback for its new national strategy.
"Participants highlighted the importance of: providing trauma-informed supports and services to meet the health and care needs of victims and survivors; increasing engagement with survivors; increasing public awareness and training on human trafficking; and encouraging the private sector and key industries to be more accountable in their role in addressing human trafficking," the document reads.
The Ontario government has also stepped up its efforts in the fight against traffickers, creating an ongoing foundation of $20 million in funding for programs and enforcement for the first time ever.
While the TAT expansion into Canada is still relatively fresh, it is already getting strong support from within the industry.
"You immediately connect with what's happening here," says Jim Dimech with Praxair Canada. "The message is clear, human sex trafficking is a horrible crime, but more so, what's encouraging, is that all of us here can truly make a difference in stopping this crime."
---
Email: [email protected]
Twitter: @JoeljWittnebel
Submit a correction about this story