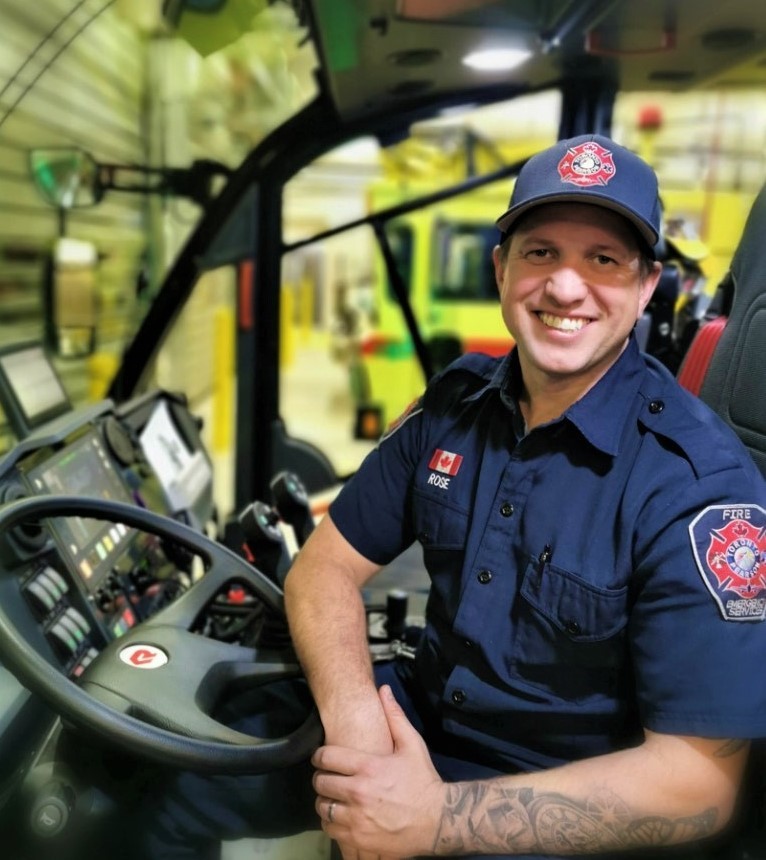 The Pointer file photos/Supplied photos
As many sit down to relax for the holidays, we toast those who facilitate the festivities
Across Canada, December 25 and 26 are days of rest. For many, Christmas will be celebrated with family, while many who do not celebrate will still be granted a well-earned break.
While scores of businesses and almost all government services keep their doors closed and the phones unmanned, vital resources such as police and paramedic services will be operating on Christmas as if it were any other day, keeping residents safe. Meanwhile, at Toronto Pearson Airport in Mississauga, things will continue to gear up through one of the busiest times of year.
With Christmas a classic time for a quick winter getaway, Canada's busiest international airport won't be closing its doors at all. Though services such as the MiWay buses or Brampton Transit will be operating reduced holiday schedules, airlines do nothing of the sort.
Of course, in the eyes of many, this is just a simple fact of life; the idea of an airport closing for any day is ludicrous. However, there is a human impact. Pearson and the area surrounding it has the second largest cluster of jobs in the entire country – employing about 300,000 people – with only downtown Toronto bigger. As a result, the airport's continued operation has an impact on thousands across Peel, with workers in Brampton and Mississauga staying awake all hours of Christmas to keep the airport running as it always does.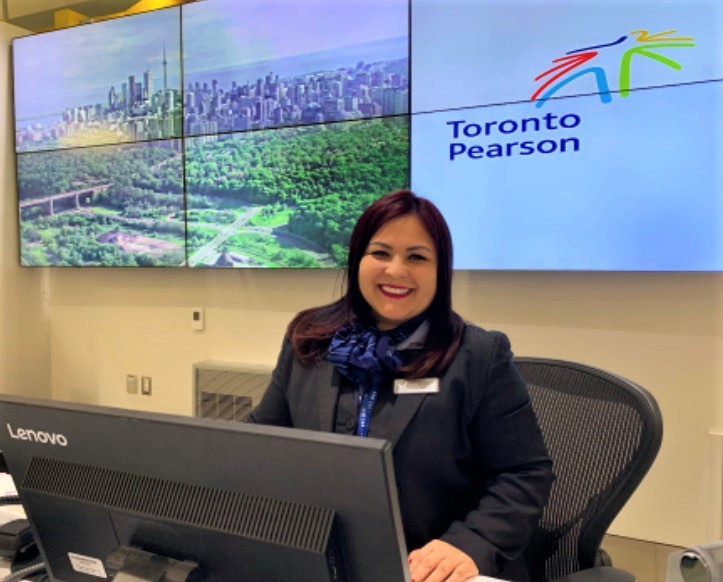 Ketty Graham will be working this holiday season to help keep Pearson Airport running smooth
Ketty Graham, a Passenger Service Representative at the airport, told The Pointer she has worked Christmas Day for "many years". She explained that team camaraderie helped organize the holiday season rotation, with those who would otherwise spend the day alone covering shifts for coworkers with young families, for example. "We have such a wonderful team, we work together to try to help each other out," she said. "In the past, I have reached out to coworkers and they are willing to switch shifts and I have helped in occasions when I am alone for the holidays."
Scott Rose, a firefighter at the airport, has been with the service since 2012 and already worked Christmas Day three times. "A part of this profession is knowing that you will be away from your family from time to time, during special days, events, holidays, birthdays, anniversaries," he told The Pointer. "We have an amazing bond between all of us, and we are a second family to each other, so we do pull together and try to help each other out as much as possible."
While working over Christmas might already be a stretch for some who need the same well-earned downtime that most people get, the airport gig is particularly difficult because things only get busier during the holiday season. In 2018, an estimated 2.8 million passengers passed through the airport across the holiday season, with an average of 127,000 per day from December 16 to January 6.
Rose lives with his wife and two young children, a family which will be without their father on Christmas Day this year. Though naturally disappointed not to be spending time at home for the last Christmas celebration of the decade, Rose's fire family also try to have a slightly cozier shift during Christmas. Emergency calls permitting, the 17 firefighters working that day sit down together to try to create the festive feeling.
Airport firefighter Scott Rose won't be with his kids most of Christmas
"We usually take a break from training and try and relax together during the day and watch some movies," he said. "Sometimes we will bring in home-baked treats to share. Almost every year we do a Christmas dinner together with all three stations."
Graham explained that, although she would prefer to spend the day with her loved ones too, there is still a sense of celebration on shift at the airport. "It becomes homier, we are surrounded by decorations, Christmas trees, and the holiday spirit is everywhere," she said. "We get to share a moment with the traveler, hear a story and share one too. At our company, we have Christmas dinners before and during the actual date, coworkers organize potlucks and secret Santa."
Those working at the airport are, of course, justly compensated for their time and not volunteers. However, they illustrate something which is easy to forget.
Across the country, the holiday season is one of giving and consuming. It's a time when families and friends get together, colleagues go out to celebrate and many exchange gifts. In the background, while some celebrate, others work hard to facilitate it.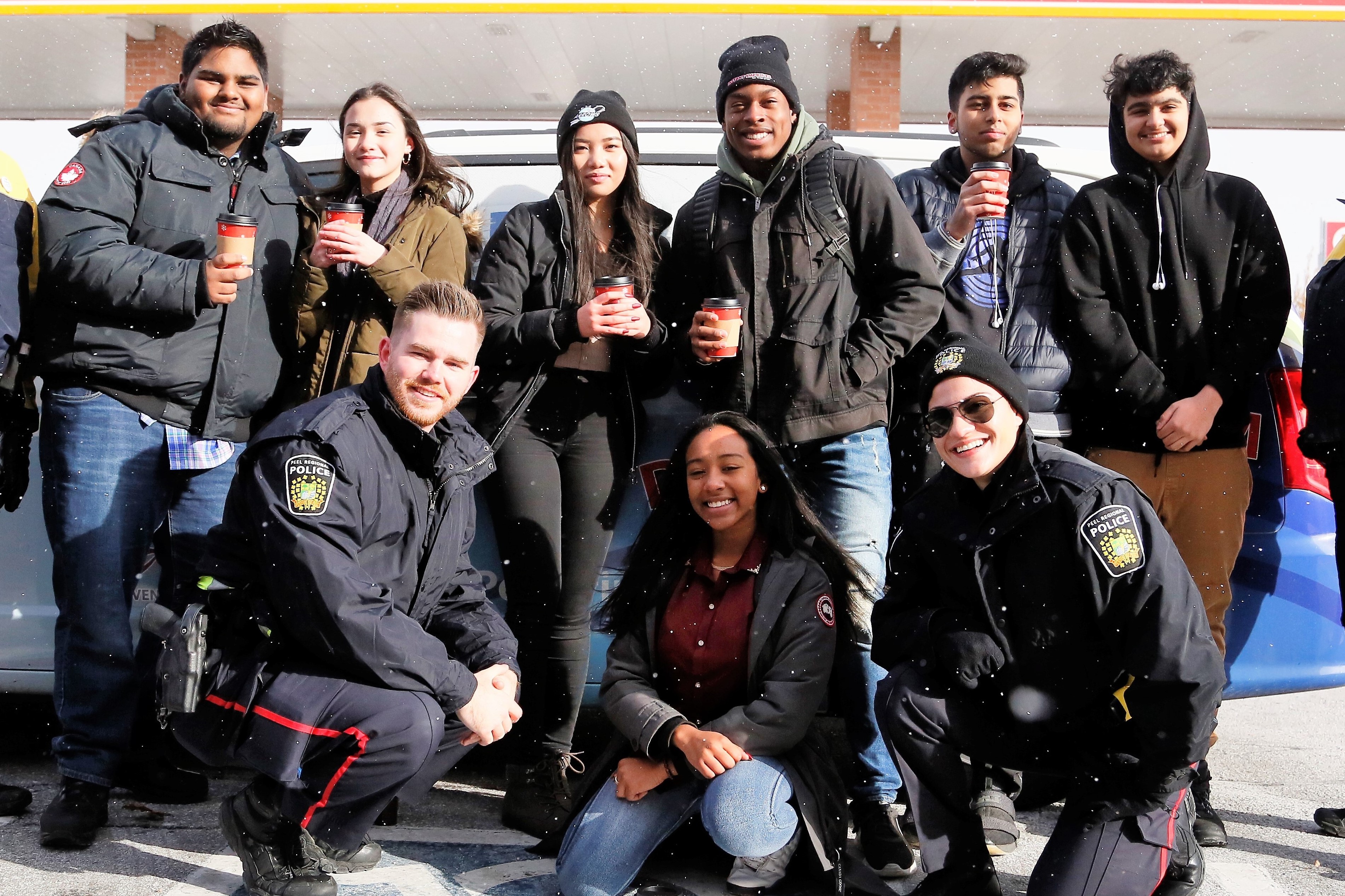 Peel police serve the community throughout the holidays
Amazon workers face mountains of packages for last minute gift orders in facilities located right in Mississauga and Brampton, while taxi drivers navigate icy roads. Restaurant workers wait on tables, while in the background police and paramedic services deal with calls coming in across Peel.
Though the two statutory holidays which highlight the season may be a blessing and a time to get together, it is worth sparing a thought for those who are duty-bound to make sure we all remain safe and sound.
Merry Christmas from all at The Pointer.
---
Email: [email protected]
Twitter: @isaaccallan
Tel: 647-561-4879
Submit a correction about this story