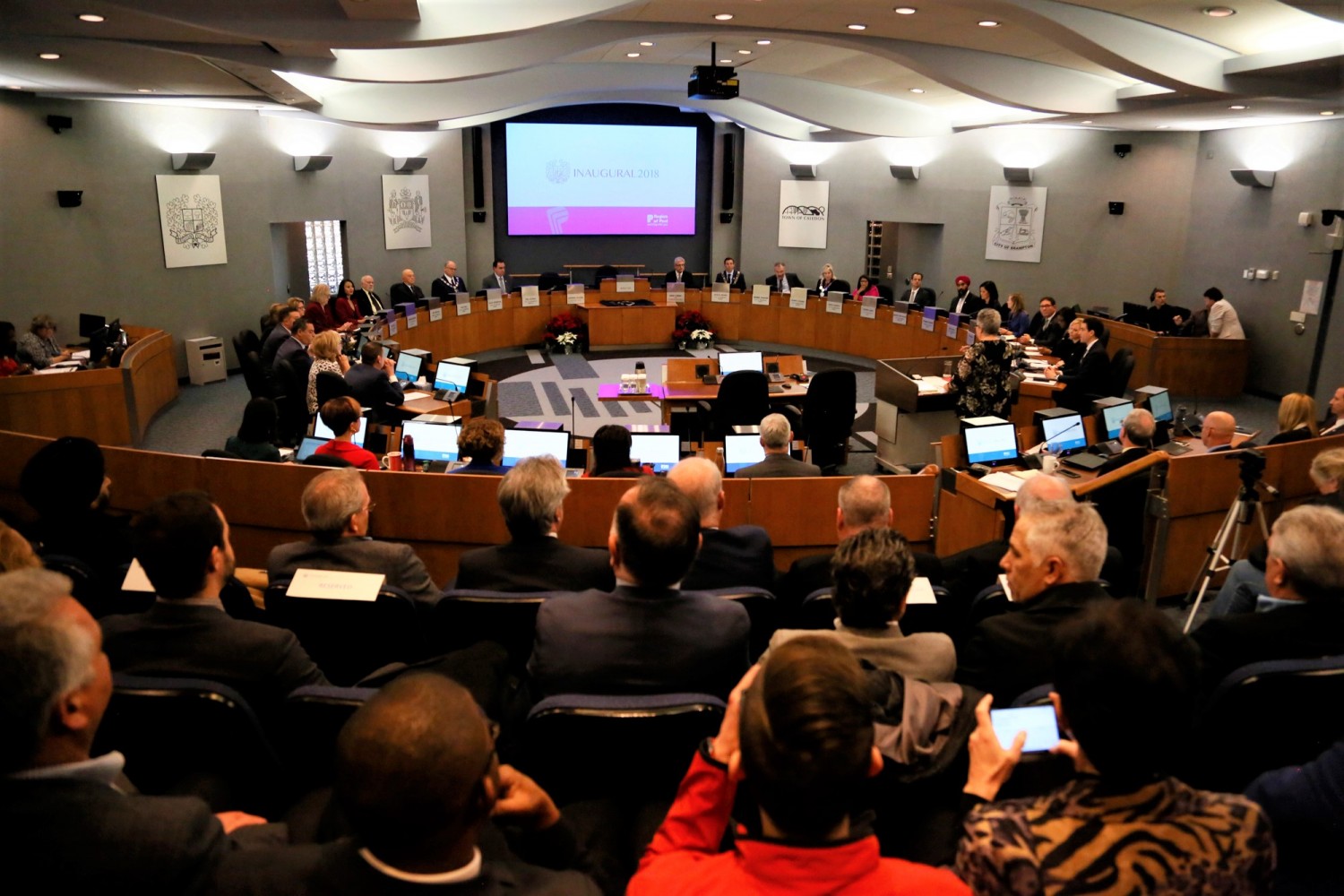 The Pointer file photos
New shelter spaces for human trafficking survivors a bright spot in region's housing budget 
"They want to get out, honestly, if you talk to any girl in the system, they want to get out, but they are too scared. There needs to be a secure location that nobody knows about…there is no phone access, there is no nothing. The girls can be taken to that safe house. If they know that it is there; then they will be more willing to come out. Until that is there, they will not come out. Because the pimps will torture, they will beat, and they will kill."
These words from a human trafficking survivor spoken to Family Services of Peel during research for their Human Trafficking Needs Assessment released earlier this year illustrate the tragic reality faced by a growing number of young women and men in Peel.
Human trafficking continues to be a growing problem, with Peel Regional Police making a series of significant arrests in 2019. Data from 2018 shows that Peel Region is a hotbed for traffickers, with PRP conducting more than half of that year's human trafficking investigations in Canada.
There has been a steady rise in human trafficking across the country; Peel has become a hotbed of activity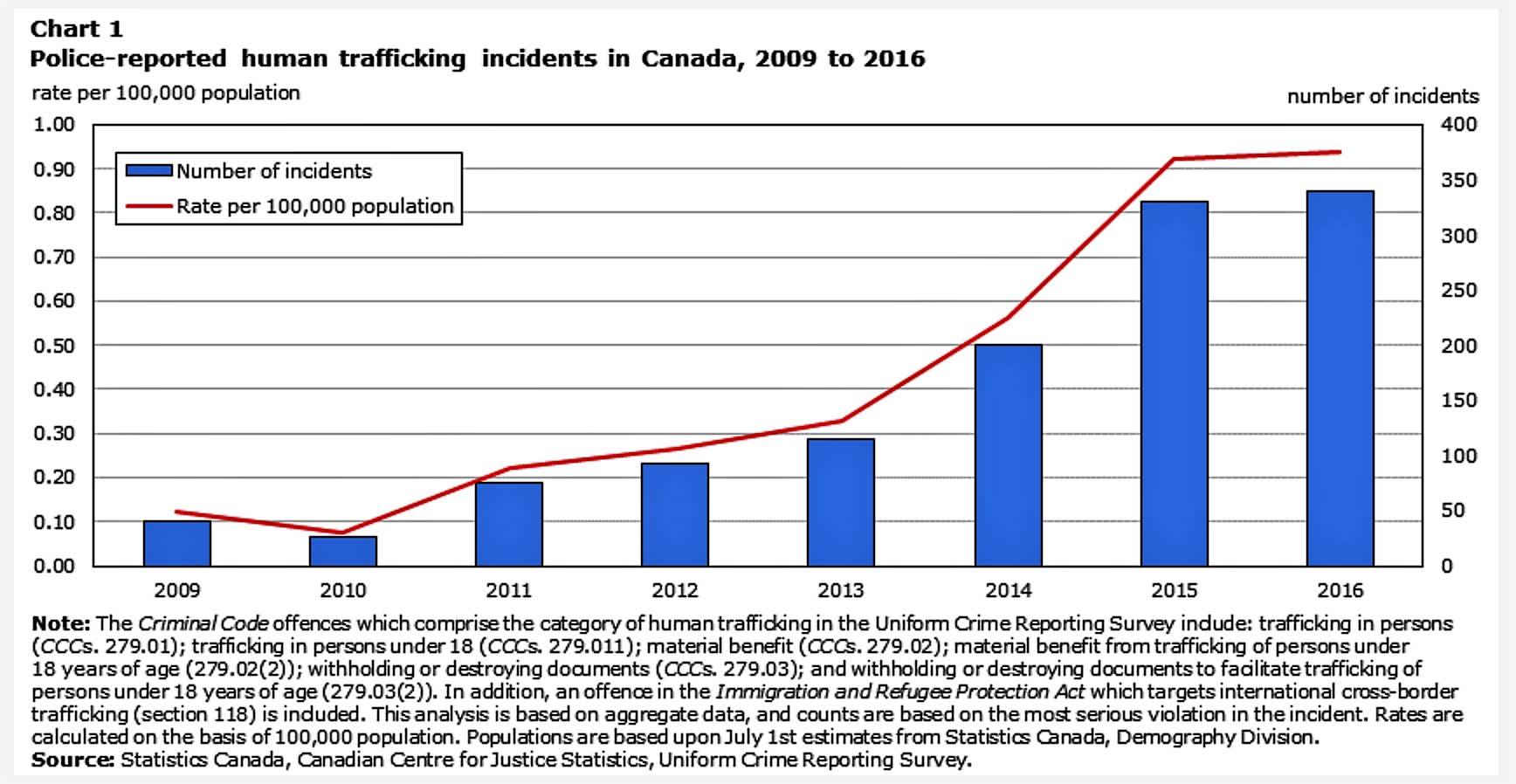 Because of the region's proximity to Pearson Airport and the vast network of highways that ring and criss cross the area, Peel has become the heart of Canada's criminal human trafficking enterprise.
Unfortunately, the support systems in place to rescue and protect the victims of this crime continue to lag behind the need in Peel, most notably in the area of shelter and housing supports for victims who have untangled themselves from their traffickers' web. This will begin to change in 2020 with Peel investing in 10 new shelter spaces for survivors of human trafficking.
The FSP needs assessment concluded that this is one of the key gaps in service delivery in Peel Region with survivors in "desperate need."
Safe homes that have on-staff volunteers with human trafficking training can be excellent resources for victims, who often do not know where to turn, to escape the complicated trade of sex trafficking.
One survivor suggested a new strategy for safe housing. The mother of another victim identified a housing service that was supposed to be a resource, but turned out to be a "potentially dangerous solution," the assessment reads. "Adequate housing and shelter are immediate needs for many sex trafficking victims who wish to escape the sex trade. It is incredibly difficult for victims to become survivors if they cannot first escape the clutch of their pimps, who are often the ones housing them and providing this necessary resource."
Looking at numbers from the Region of Peel, it's no surprise there is limited capacity to assist survivors or victims looking to escape the sex trade.
Peel's shelters are currently over-burdened, several operating at or over capacity for almost the entirety of 2018 and 2019. The waitlist for affordable housing has only continued to grow, reaching nearly 15,000 names this past June.
For someone looking to escape the web of their trafficker, there are very few places to turn.
Peel oversees five emergency shelters, but not all of them would provide the proper services to someone with the trauma that comes from being trafficked.
Peel's Wilkinson Shelter is for single men, the Peel Family Shelter is geared toward supports for families and the homeless, and the Brampton Queen Street Youth Shelter and Our Place Peel shelter for youth are both aimed at Peel's younger population. Finally, the Cawthra Shelter is for single men and women. However, any survivors escaping the predatory enterprise should not be placed in shelter spaces with men.
That leaves Angela's Place, operated by Services and Housing in the Province (SHIP) one of Peel's housing service providers, but again, this 20-unit shelter in Mississauga focuses on families, and may not be equipped to handle the complex needs of someone who has escaped trafficking.
This will change in 2020 with Peel's 10 new shelter spaces for survivors of human trafficking. The $1.3 million three-year pilot program was approved by councillors earlier this year, and despite a budget short on wiggle room, the money remains to fund this critical initiative.
The project emerged from the region's strategy to end human trafficking, approved by councillors in June, which "works toward bridging the gap in services for victims and survivors of sex trafficking," by providing housing options and accessible programming. The three-year pilot program will provide a services' hub for survivors along with the shelter spaces.
Peel police now investigates more than half the human trafficking cases in Canada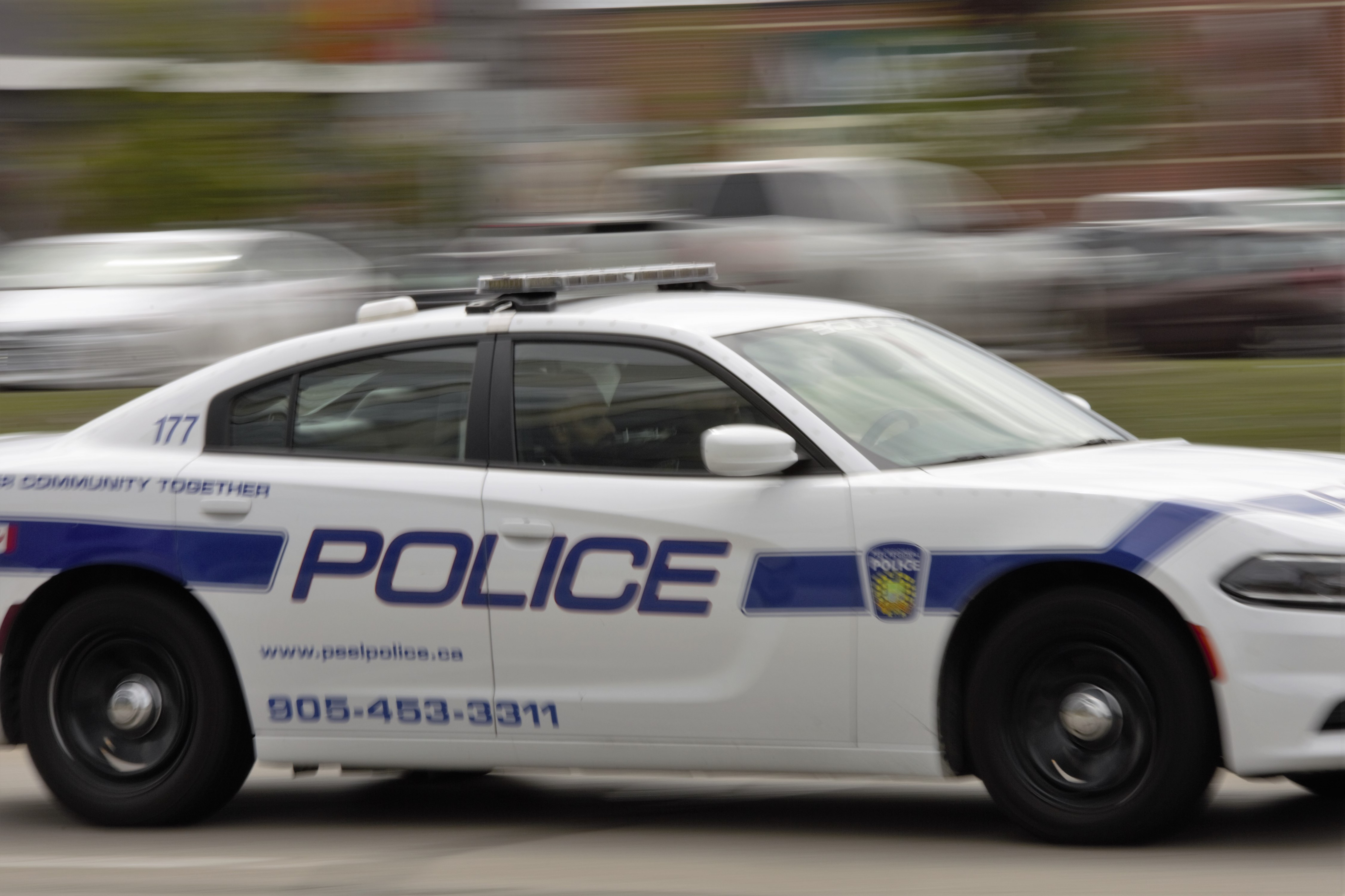 The new shelter spaces, which include four immediate/emergency spaces and six transition spaces, will be operated by the Elizabeth Fry Society under a three-year contract with the region; the spots will be reserved for females and female-identifying survivors.
Overall, the pilot program will cost $1.75 million, with $1.3 million of that dedicated toward the housing and emergency shelter spaces, and the remaining $450,000 toward the service hub.
The hub, meant to provide all the services survivors need in one place, is still in the works, with the region aiming to secure an operator for a planned launch date in the winter of 2020. People escaping human trafficking may have a wide range of needs; models launched in other jurisdictions provide everything from help applying for government assistance, to finding housing, to simply supplying clothes and food.
The region has also approved a $500,000 grant for the Elizabeth Fry Society to undergo capital repairs to accommodate the additional spaces, which should be ready for the fall.
The emergency shelter spaces will give survivors a place to stay in the immediate aftermath of escaping their traffickers. The initial crisis and stabilization stages are the most critical for survivors, to ensure a successful transition back to a normal life. A survivor may stay for anywhere between 72 hours and four months. After that, the additional transitional housing spaces will offer further housing supports as survivors take the next steps in rebuilding their lives, providing a place to stay for up to two years.
Moving forward, the region may be able to receive assistance from the provincial government, which just announced $20 million in annual funding for initiatives to combat human trafficking and assist survivors.
A large part of that investment, $7 million, will go toward the new Anti-Human Trafficking Community Supports Fund, for projects that offer "wraparound services to human trafficking survivors and increased protection for people at risk of being trafficked. Services include emergency and transitional housing; trauma-informed counselling, and supports to foster healing and rehabilitation; healthcare, mental health and addiction treatment, and to provide linkages to employment and job training supports."
The federal government, which launched its own, renewed national strategy to combat human trafficking in September, is also putting investment, albeit small, into housing initiatives.
Last year, the feds increased funding in the federal Victims Fund for human trafficking-related projects from an annual contribution of $500,000 to $1 million. The funds supported 24 projects in 2019/2019.
Additionally, through the federal Contribution Program to Combat Serious and Organized Crime, the government provides funding to projects that work to "increase awareness among youth of how traffickers recruit and groom potential victims; conduct training and awareness on labour exploitation; life skills training to victims; and develop human trafficking survivor housing response models." However, the government's website does not specify how much funding is available under this program and open calls for applications are held "occasionally."
Email: [email protected]
Twitter: @JoeljWittnebel
Submit a correction about this story