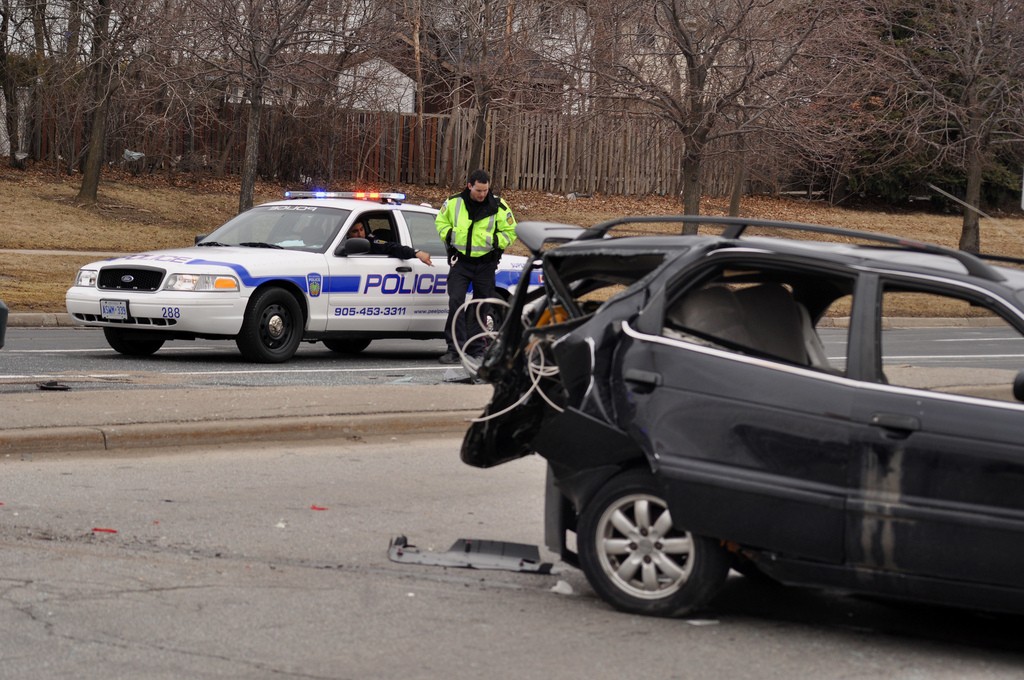 The Pointer file photos/Charts City of Brampton
Photo radar might slow drivers and boost Brampton's revenues, but courts could be crippled 
The City of Brampton is looking to speed up the process of installing photo radar on city streets, telling the province it would like the 90-day waiting period cut in half to get the speed reduction technology in place ahead of this summer.
It's a motion that goes against a staff recommendation of a "gradual implementation" for the program, as there are concerns the city's already overburdened court system will not be able to handle the certain influx of speeding violations captured by the automated speed enforcement (ASE) cameras, not to be mistaken with red-light cameras.
"I don't think there's any issue that we have a speeding problem on most streets," said Councillor Jeff Bowman, who took issue with the recently released regulations from the province surrounding photo radar that require an approximate 30-day application period, followed by a 90-day warning when the city must post a notice to drivers that photo radar will soon be installed. "We're already looking closer to summer to get anything moving," Bowman said.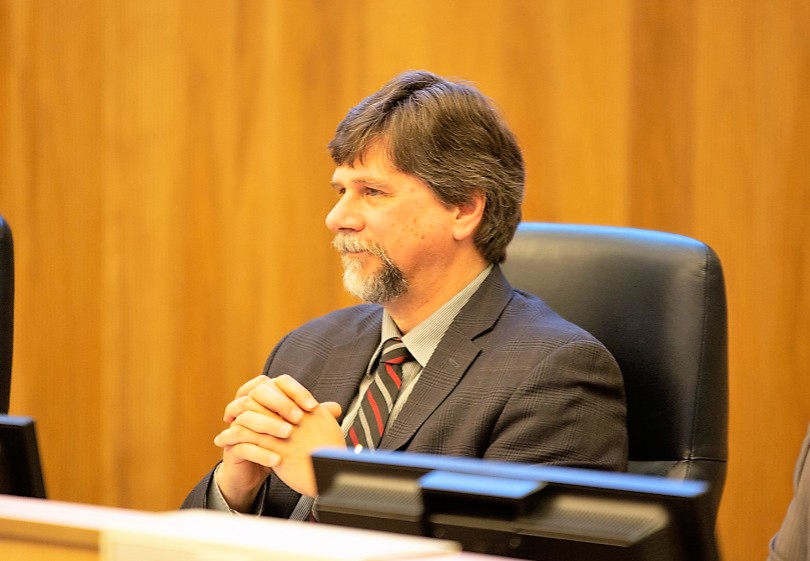 Councillor Jeff Bowman
At the end of November, the province officially allowed municipalities to begin using the speed enforcement technology in school zones, community safety zones, and on roads with speed limits under 80 km/h. Currently, the city has nine designated community safety zones — traffic fines are doubled in these areas — and over 160 schools.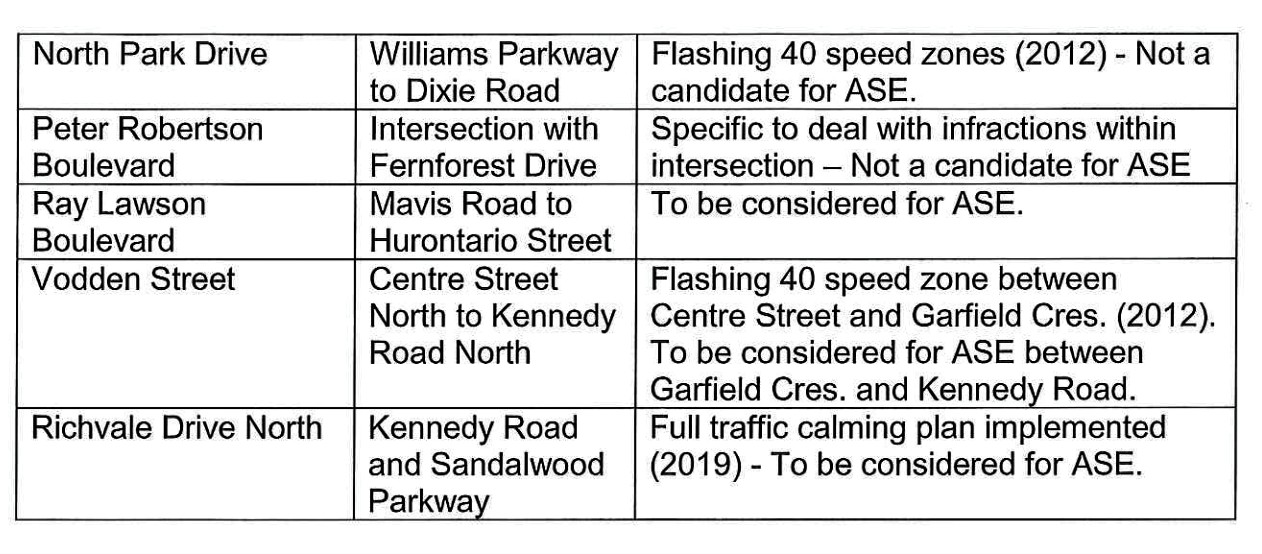 In a motion brought forward by Bowman at the Dec. 4 committee of the whole meeting, council outlined a plan to send a letter to the province requesting the 90-day posting period be cut in half in order to have the cameras installed as quickly as possible.
Mayor Patrick Brown said that while he was disappointed Brampton would not be the first municipality to install the cameras — the City of Toronto is getting set to put 50 cameras to use on city streets — the eventual use of cameras on local streets will abate one of the top concerns he hears from residents.
"I get endless complaints about speeding and reckless driving and I've said, 'wait, this is coming'," Brown said. "I want to get this moving yesterday."
If any ASE program in the city is successful, all car owners might celebrate, as excessive speeds, which cause more damage when accidents occur, is one of the main reasons drivers in Brampton pay some of the highest auto insurance rates in Canada, according to industry experts.
However, if approved by council during today's regular meeting, the province will have to place this latest request directly beside another council sent last month, with two different sets of concerns.
In November, council approved correspondence sent to the province outlining grave concerns about the pressures on local courts, and the lack of Justices of the Peace to preside in the Central West region, where Brampton sits.
For Brampton's provincial offences court a lack of available Justices of the Peace has led to 34 percent more courtroom closures this year compared to 2018, and with anticipated retirements of Justices in 2020, that number is projected to increase to 169 percent next year unless more resources are allocated to the city's courthouse. Councillor Bowman described this as a "critical shortage" at the time.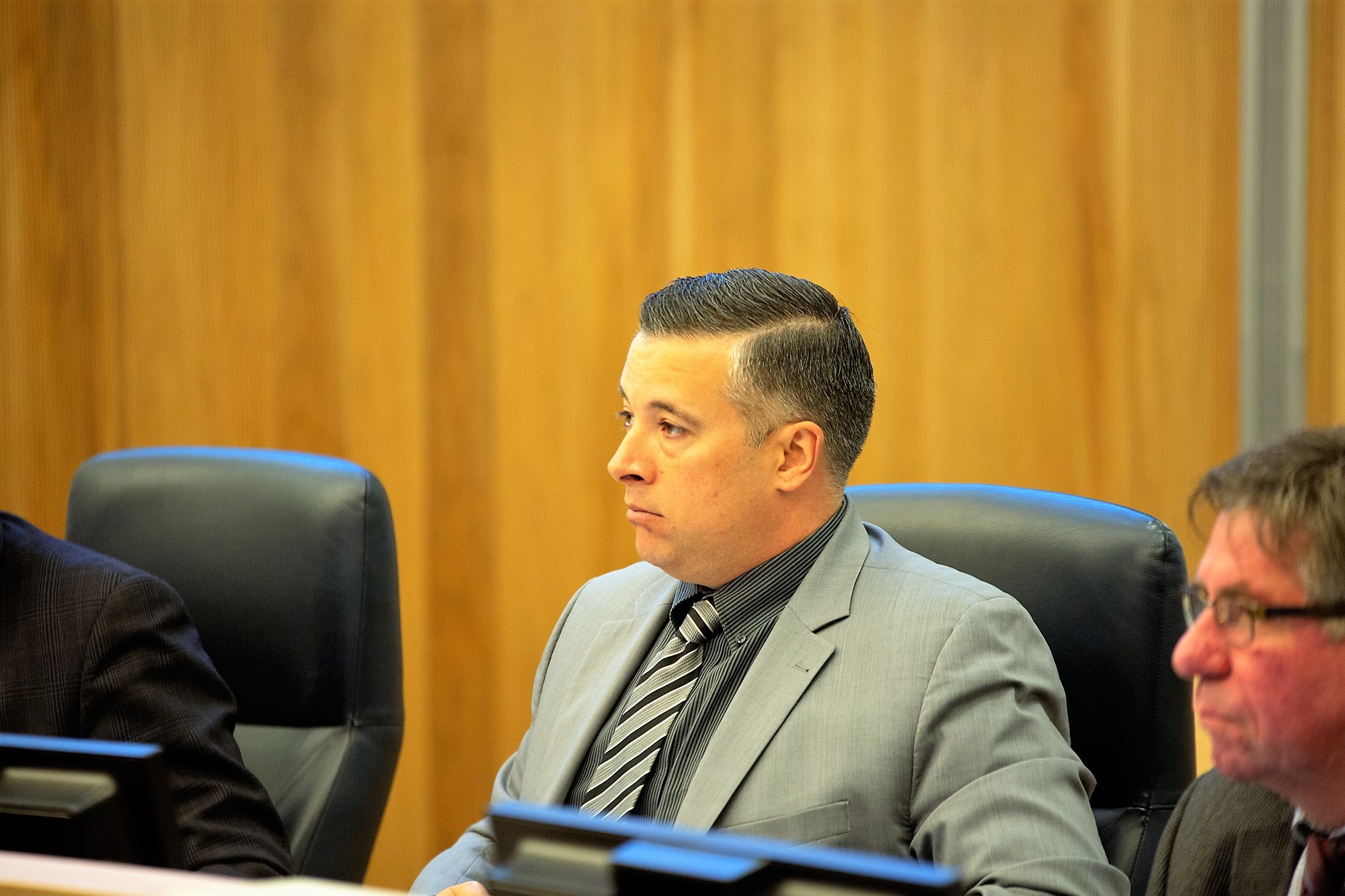 Councillor Michael Palleschi wants the speed-calming cameras in his ward
Now, council's push for photo radar could exacerbate this problem.
According to city staff, the influx of people fighting tickets from photo radar cameras will only put more pressure on a system that is already near its breaking point.
Statistics suggest a lot of drivers will be marching into Brampton courtrooms to fight the tickets from the ASE cameras.
Currently, the "prepay rate" in Brampton, the number of people who pay their Highway Traffic Act violations with no questions asked, sits at only 20 percent. This means that 80 percent of individuals require a court date to plead their case against a ticket.
"If ASE produces similar results, a large quantity of charges could be fought in court, which could lead to an extreme backlog that could result in some charges being thrown out," staff wrote in their report.
Under existing legislation, if an individual does not get a court date within 18 months of the offence the case can be thrown out. This potential backlog could also have a trickle down impact causing other, more serious offences to be thrown out as any backlog causes a ripple effect that slows down the whole system.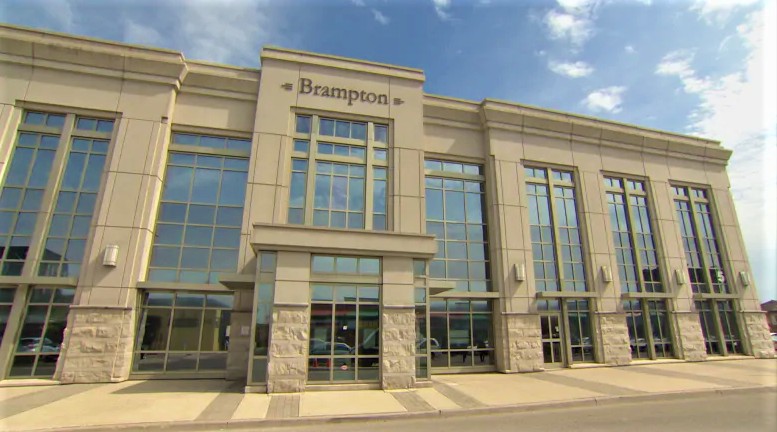 Brampton's provincial offence courthouse
City staff will be writing to the province on this matter as well, requesting that cities be allowed to process these offences as Administrative Monetary Penalties, infractions that are processed through city hall. This would not only allow the revenues to be directly sent back to the municipality, but would ease the burden on the courts.
Currently, the cost of installing the cameras is not known, but staff have set aside $100,000 — to be taken from the 2019 public works and engineering budget — for the pilot phase of ASE. It's not clear how many cameras will be installed, as staff say this depends on the number of infractions doled out and the potential impact on the court system.
"Having ASE prosecuted through POA (provincial offences act) court will significantly affect the number of cameras a municipality is able to deploy and some municipalities are not participating at all because of their already over-burdened POA court system," the staff report reads.
According to a report from the Region of Peel, the upper tier municipality will only be using a single camera over the coming year, with plans to rotate it between different locations in the region to test its success, operational requirements and the impact on the court system. Interestingly, it's estimated this single camera will cost $300,000 to operate in 2020. It's not clear what the City of Brampton plans to spend it's $100,000 on.
It's also currently not known which specific locations these cameras will be placed in, with an implementation report scheduled to come back to council in the early months of 2020.
Staff predict that any eventual ASE program in the city would become revenue neutral through the collection of fines, however, it is noted that additional resources and staff would be required to manage the program as it expands.
In Alberta, where ASE programs have been in place for years, they produce significant revenues for their respective municipalities.
In Fort McMurray, with a population of 66,573, the program raised $2.2 million from 138 cameras in the 2016/17 year. That year also saw a 1.4 percent reduction in collisions and a 5.3 percent reduction in fatal crashes. That same year, Edmonton earned $50.8 million from 370 cameras and Calgary pulled in $38 million from 1,047 locations. The merits of the technology are currently being questioned in the western province with local municipalities given until early 2020 to prove that the cameras are more than just revenue generators, and actually have traffic safety impacts.
"This is one of the most important things that we've been dealing with…It's a constant issue with speeding," said Councillor Michael Palleschi, who noted his ward is the only one with five schools on a single street, a spot where photo radar could be put to good use. "It's a very easy concept to understand, you don't want a ticket, don't speed in school zones, that's the bottom line."
The issue of speeding and traffic calming is a common one for the City of Brampton and Peel Regional Police. Between January and November of this year, data from Peel police shows there have been 19,514 speeding violation in Brampton and Mississauga — an average of 58 per day — and 20 fatal collisions.
The City of Brampton has identified 102 sections of road that are in need of "traffic calming" — encouragement to slow down in areas where 85 percent of motorists drive above the posted limit. The worst culprit, according to a recent report, is Centre Street North between Williams Parkway and Queen Street East. The 2-kilometre stretch is driven by an average of 7,124 vehicles a day, and the city's bad apples average 57.3 km/h. The posted limit in the residential area — which includes a school and a playground — is 40 km/h.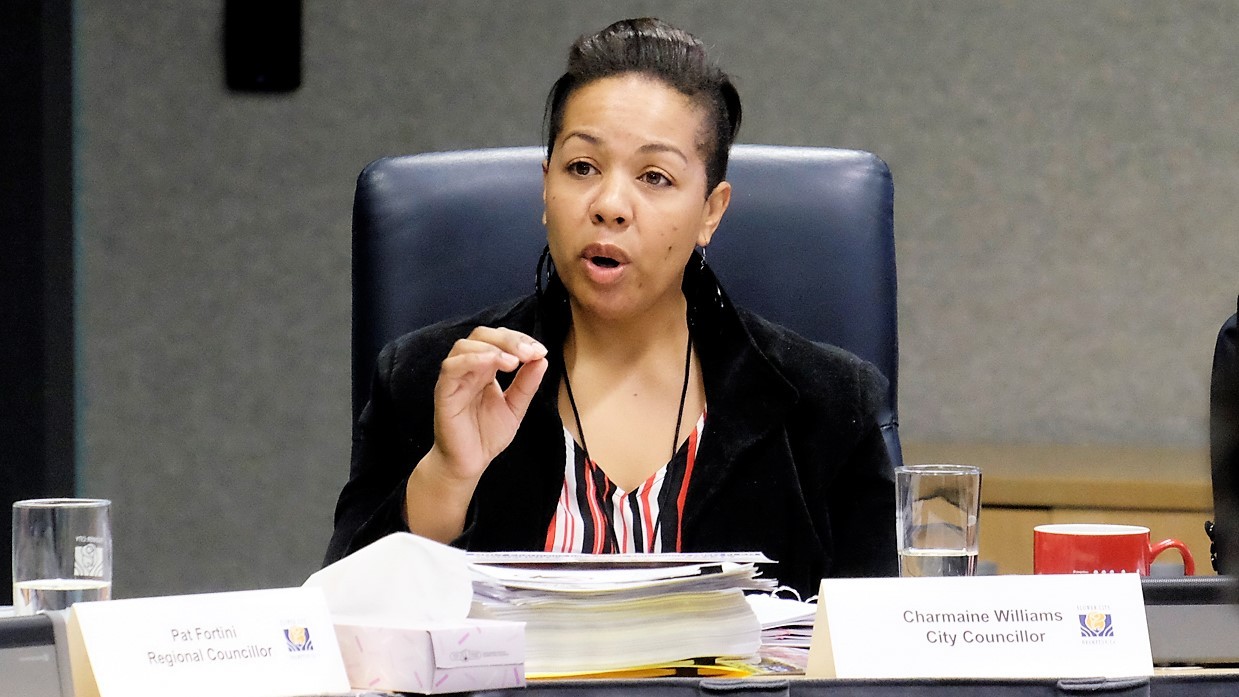 Councillor Charmaine Williams says traffic calming needs multiple approaches
The city is currently in the process of installing calming measures on Mountainash Road from Countryside Drive to Peter Robertson Drive and on Richvale Drive from Bovaird Drive to Kennedy Road. The Mountainash Road project will, according to staff, employ "chicanes [narrowing], bump-outs, urban shoulders, and a raised median island." The Richvale Drive project will use "painted and raised median islands and bump-outs." Both are expected to be in place sometime this fall.
Calming measures can be found on Brisdale Drive, Worthington Avenue, Rutherford Road, Clarence Street, Conestoga Drive, Wexford Avenue, Father Tobin Road, Fletchers Creek Boulevard and Edenbrook Hill Drive.
Photo radar would in addition to these efforts, and would see tickets automatically mailed to drivers caught driving too fast.
"Any type of approach needs to be multi-faceted," said Councillor Charmaine Williams. "I'm really looking forward to seeing the reports come back and I'm happy that we're going to be putting some pressure on the province, we need our cameras, and it's about time."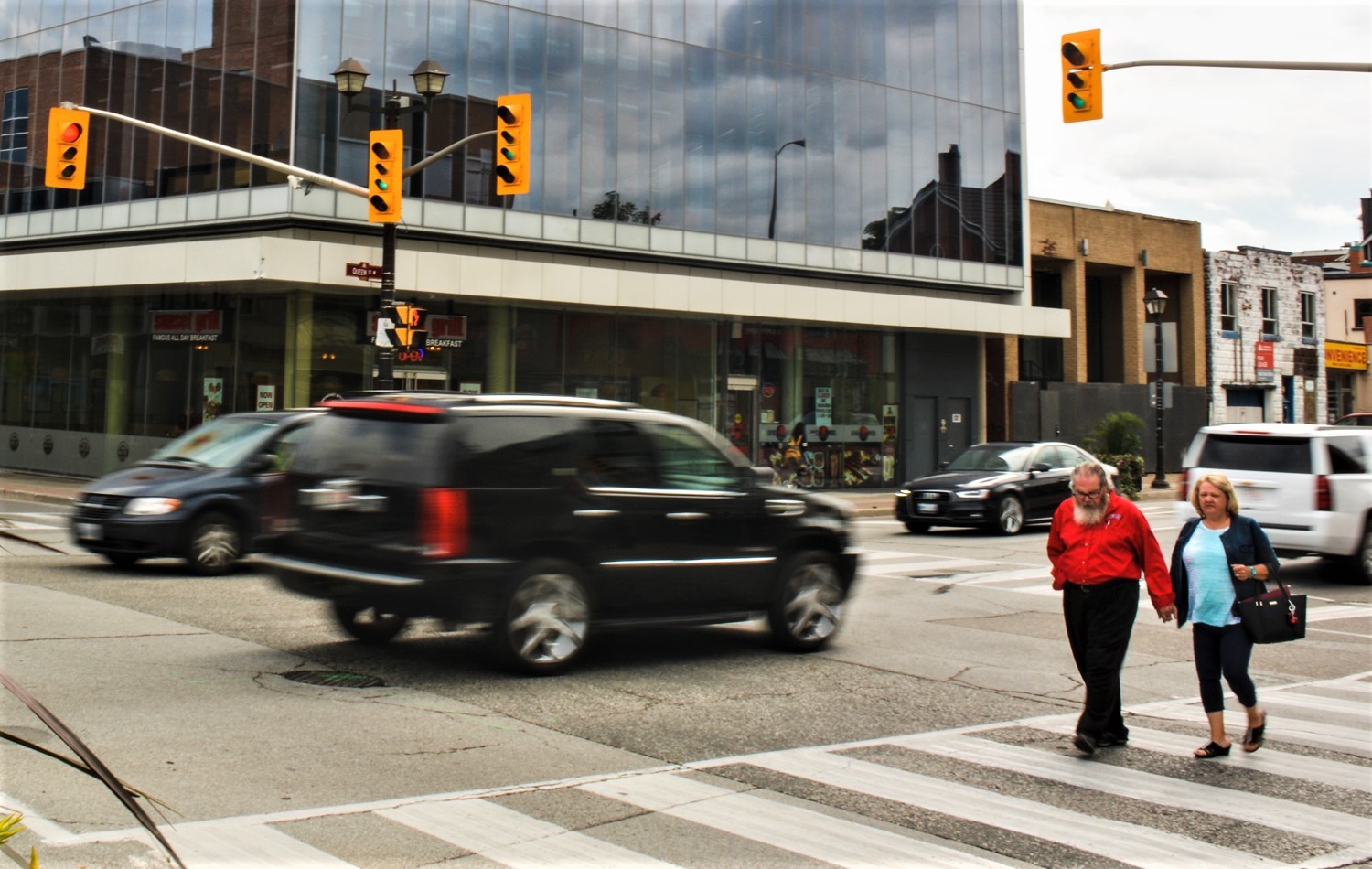 Once installed, the automated speed enforcement (ASE) cameras, will not be the only traffic enforcement technology on city streets, as they join the city's batch of red light cameras, which have been utilized across Peel since 2000.
Email: [email protected]
Twitter: @JoeljWittnebel
Submit a correction about this story