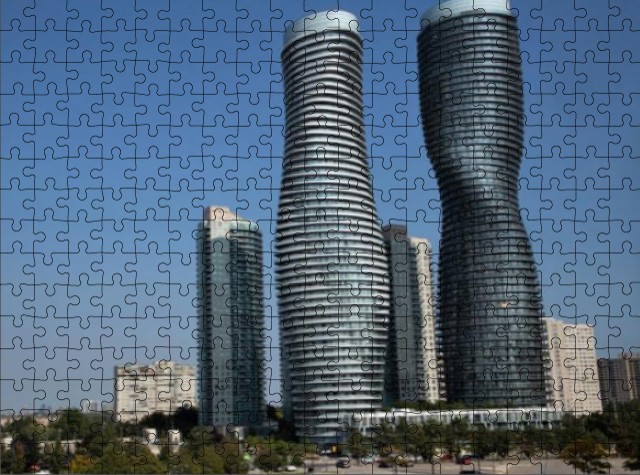 The Pointer File Photos/Renderings from Bombardier
New economic growth plan calls for total rethink of Mississauga's strategy
When most people sit down to complete a jigsaw puzzle, they begin with the edges, building the frame out to its entirety, before beginning to slot the more complicated pieces in the middle.
For Mississauga's economy, the edges have been in place for some time. Now the city has to fill in the middle.
Last week, councillors voted to endorse a new five-year economic development plan which looks quite different to the city's previous 2010 blueprint. The decade-old economic strategy focused on attracting industries to the city including innovative sectors and other traditional industries such as aerospace and spent less time shaping the city itself.
As of 2019, Mississauga is home to almost 95,000 businesses, with 1,400 multinationals operating in the city and 75 Fortune 500 companies. According to the city, Mississauga boasts 345 aerospace companies that employ 28,000 people, while the area around Toronto Pearson Airport hosts more than 300,000 jobs.
In terms of job creation and foreign direct investment, the last 10 years has been a rip-roaring success. Yet, the 2010 plan was relatively 2-dimensional, treating economic development simply as a means of attracting more jobs. The plan for the next five years is significantly more ambitious, offering some grave warnings and calling for the city to complete the puzzle, not just the edges.
Instead of simply suggesting the city pitch its current benefits to companies around the world, the latest plan advocates for a pedestrian friendly set-up, significantly increased transit options and the creation of cultural draws such as a soccer stadium and museum. It says Mississauga needs to improve itself to continue to flourish, not just improve how it is promoted.
The plan was launched last week as the city announced the arrival of the aviation wing of Bombardier in the city. The company plans to take up residence in a one million square foot facility by Pearson Airport.
"Mississauga is thrilled to welcome Bombardier to our city – a leading global aerospace hub and home to Canada's largest aerospace sector," Mississauga Mayor Bonnie Crombie said of the news last week. "Bombardier could have picked anywhere in the world to locate their Global Manufacturing Centre but they chose Mississauga. Not only will this investment support jobs and attract talent, but it will also boost economic growth and help raise Mississauga's profile as a global aerospace hub where innovation in aerospace thrives."
A rendering of Bombardier's planned facility at Pearson airport.
Talking about how the city hopes to build on its recent success moving forward, Bonnie Brown, Director of Economic Development at the City of Mississauga, said that the city hopes to keep growing its aerospace industry. "This investment will support jobs, attract talent and reinforce Mississauga's profile as a global aerospace hub. Mississauga is very attractive to global aerospace companies looking for the right conditions such as a talented and highly educated workforce that can support a large Original Equipment Manufacturer (OEM), like Bombardier.
"Our commitment to growing Mississauga's aerospace cluster has been very successful in helping us achieve our economic goals and attracting new investment," she added. "We will continue to focus on the advanced manufacturing sector as we move forward with our new 5-year Economic Development Strategy."
However, the details of the city's economic development plan for the next five years suggest council cannot rest on its laurels. Instead, the city should get to work securing a future for the city which will make it a sustainable destination for investment in the future.
Bombardier will hopefully be the first of many major announcements, not the last.
The city's plan has five steps and deals with three broad areas. It suggests Mississauga must become a "transit-oriented city", ensure youth, older adults and immigrants thrive, while also creating a culture for creative and innovative businesses. It calls for the city to complete its neighbourhoods and adopt a philosophy of "green living."
It suggests economic growth in three areas and the development of "knowledge centres" in smaller parts of the city, with "critical transportation links" at the very base of the plan.
In particular, though, the plan highlights some key issues the city will have to improve on or risk falling behind other municipalities that are leading the way on the economic development path.
"Mississauga cannot continue to grow on a business as usual trajectory," the document warns. "We are running out of land and in many places our infrastructure is operating at capacity. We know that there are global challenges coming our way and we need to capitalize on key drivers of change (digital disruption, environmental pressures and the competitive search for talent). Mississauga is well-placed to rise to these challenges, but we will need to upgrade our infrastructure and create more attractive places for people to live and work in if we are to succeed.
"The city's growth focus needs to shift from developing land and drawing in new businesses to making best use of the assets we have and encouraging greater levels of innovation and entrepreneurship among our existing businesses," it adds. "We have the talent and ambition to make this happen."
The plan identifies three key and very different areas as centres for growth. The immediate area around Toronto Pearson Airport is one which has "real potential to become a globally significant economic hub" for various science and manufacturing industries. Downtown, the second area mentioned, illustrates how much work is still facing the city to attract skilled employees and tourists.
The document points out that the downtown, on paper, has everything required to attract people, from transit hubs and retail to civic buildings. However, a lack of office space among other factors is holding it back. Finally, Port Credit, subject to much debate recently, including an application for federal funding to renovate its Marina, has been highlighted as a key area of focus for future economic development. The Lakeshore area offers obvious benefits across the next few years with developments such as Lakeview Village, its waterfront and GO station. The plan recommends reducing traffic along Lakeshore Road, offering more affordable housing and hosting a variety of cultural activities.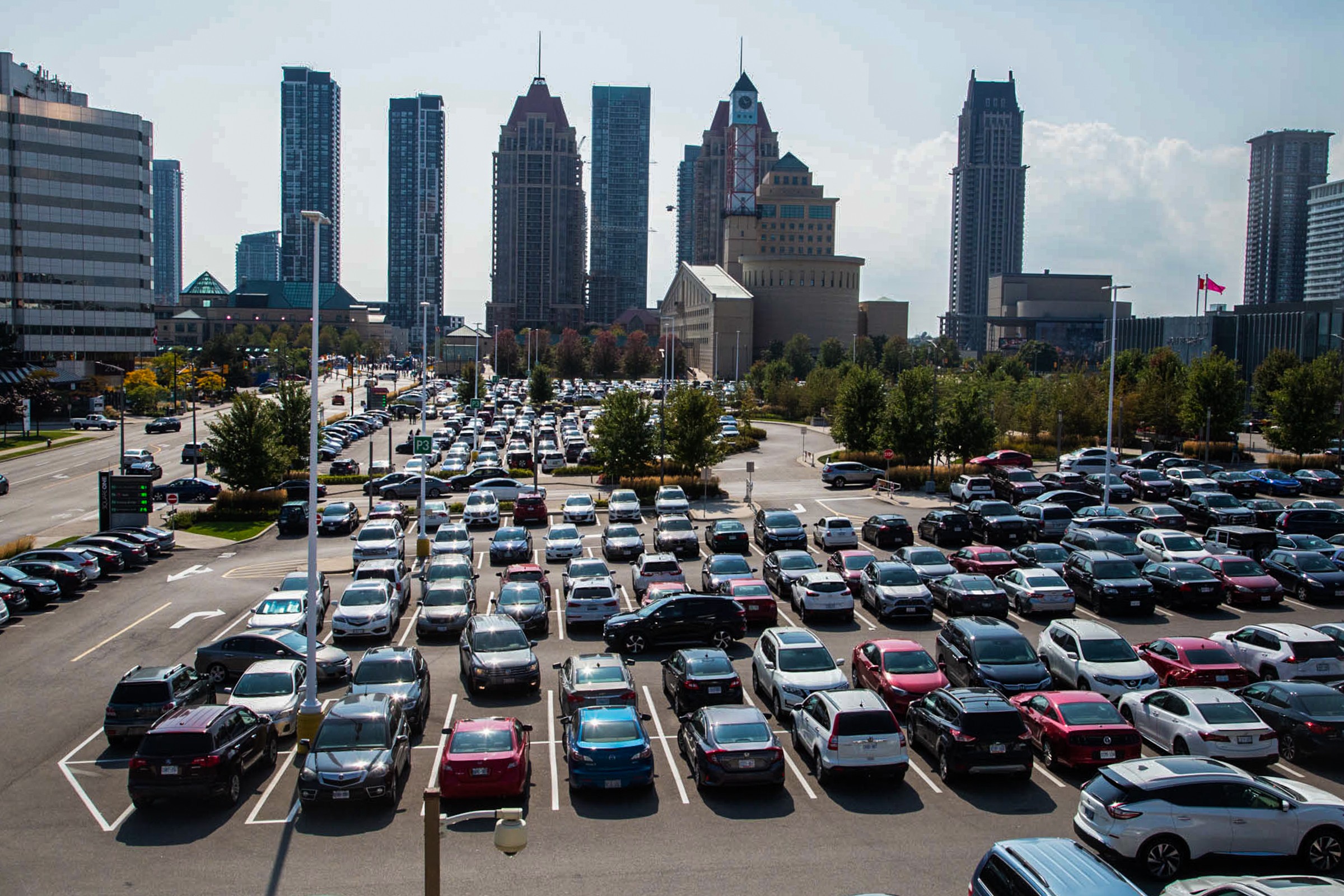 The city's downtown is one of the main focuses for Mississauga's new economic development strategy, in particular addressing a lack of available office space.
While the areas highlighted offer unique growth opportunities for the city, much of the plan documents major issues with attracting and maintaining talent in Mississauga. Highlighting the threat of highly skilled, mobile workers moving elsewhere, the document says: "Successful places have to provide an affordable mix of housing, services, cultures and lifestyles in order to attract and retain residents and businesses."
Transit is at the centre of the plan to improve the city, with multiple references throughout the document about the city's road networks which are over-capacity, pointing out that expanding such roadways will only put more people in vehicles. The strategy includes a dire picture of the average commute in Mississauga, with "more than 4 in 5 trips" being made by car, and single-occupant commuters the norm.
In a modern economy with climate considerations at the front of people's minds and a generational divide in the appeal of driving, transit connections are key to keeping talent in Mississauga.
With a veritable laundry list of transit demands, the plan suggests expanding the GO network to draw talent from across the city and downtown Toronto, while incorporating Dundas and Lakeshore bus rapid transit corridors into its considerations. Pointing specifically to the 401, 403 and QEW highways, it says that the roads are "close to capacity" and that the city must take steps to "encourage more transit development closer to where people live and work" to move people faster and take them out of their cars.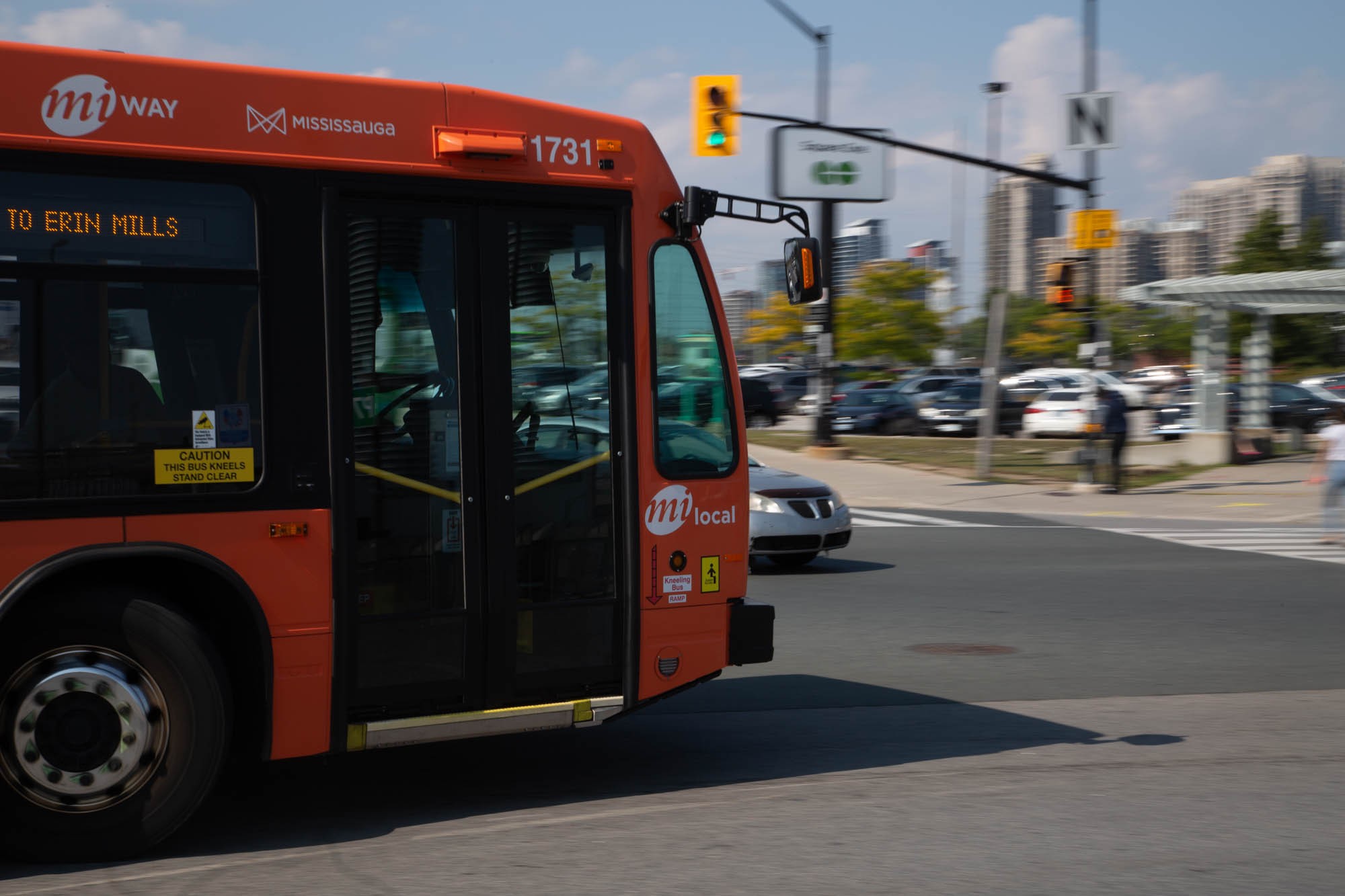 Transit has become a key part of the city's economic strategy.
Highlighting the city's transit issue for economic growth and employment, the document points to the airport dilemma. Though Mississauga hosts Toronto's airport, transit connections from the city remain slow, with just 1,269 average daily boarding counts on the city's airport express. Without fast transport connections to Pearson, one of the city's biggest economic benefits is harder to access for a large portion of residents.
Using Port Credit as an example, Google Maps suggests that public transport from the growth area to the airport would take 72 minutes (and two different trains) or 75 minutes using two to three buses. Travelling from the CN Tower to the airport, by contrast, takes 42 minutes and just one train.
Along with transit, the plan suggests a series of steps which would benefit pedestrians in the city. These include regular road closures around the city centre and Celebration Square as well as limiting Lakeshore Road to one lane of traffic in each direction to encourage more footfall for small businesses in the Port Credit area.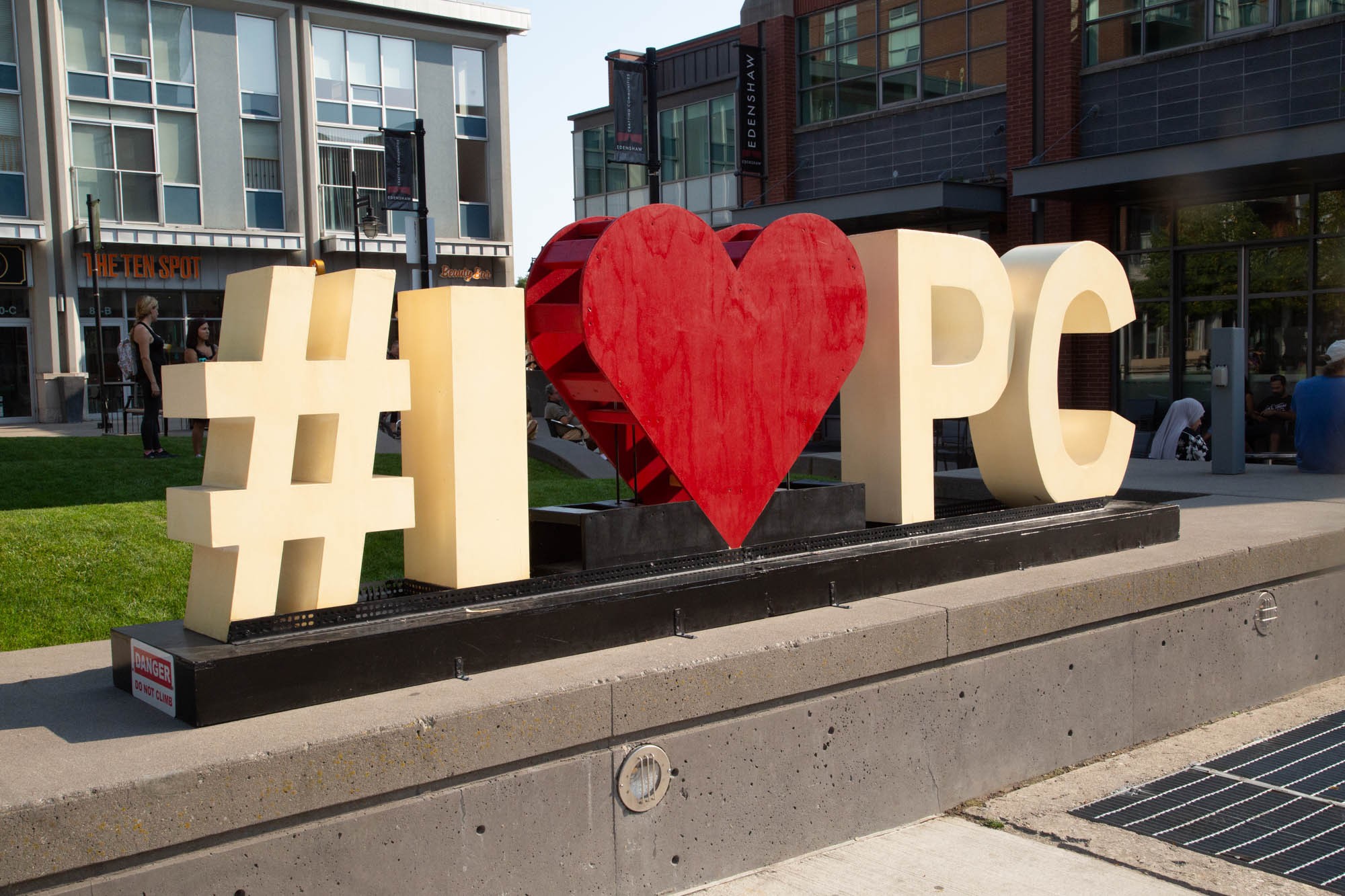 Where Mississauga's 2010 economic strategy filled out the edges of the city's development picture, now the city is faced with a greater task. It must identify the missing pieces – affordable housing, pedestrian infrastructure, arts and culture and transit among others – and slot them into the framework already built.
Email: [email protected]
Twitter: @isaaccallan
Tel: 647-561-4879
Submit a correction about this story