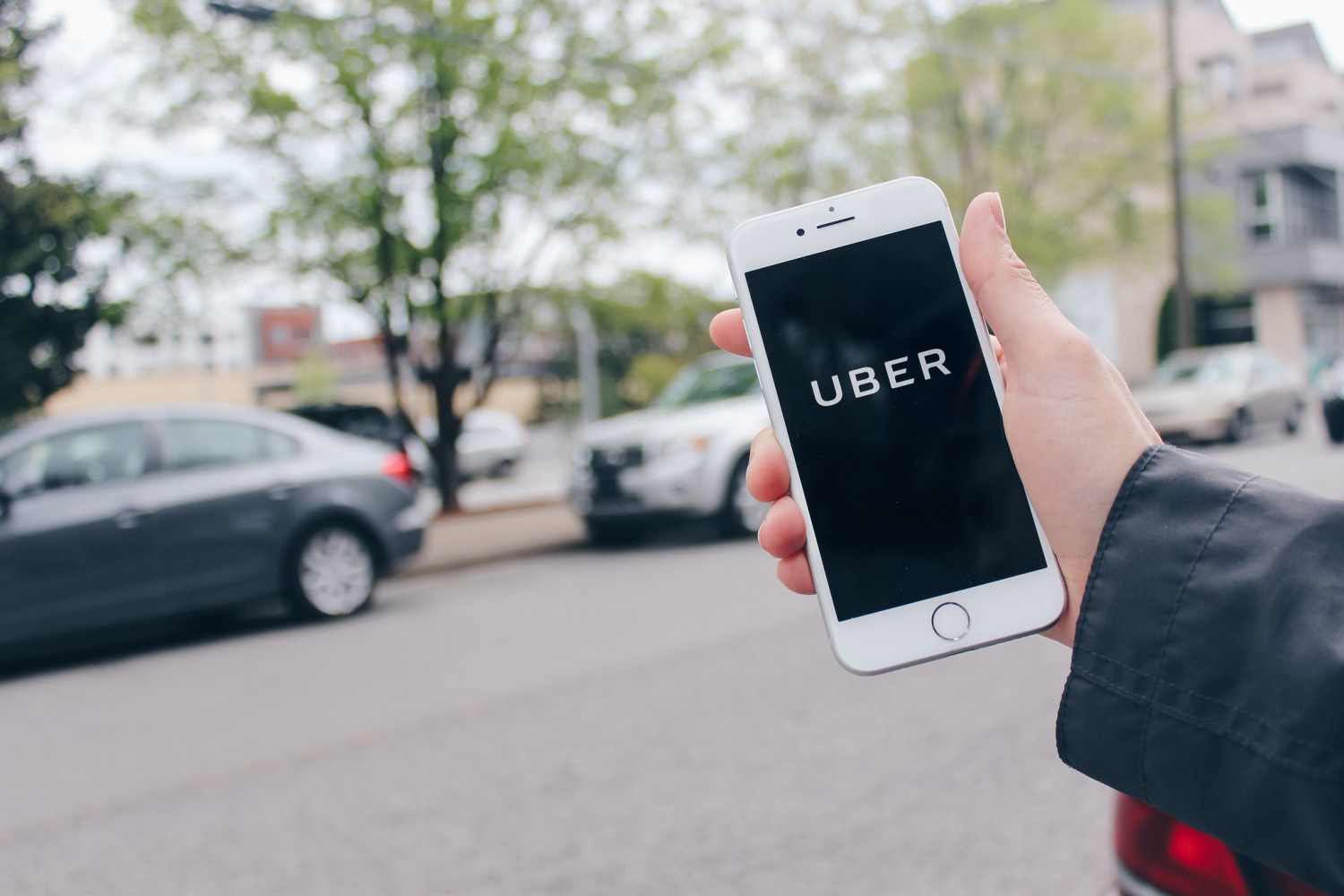 Photos by Joel Wittnebel/The Pointer file photos/Stock Catalogue/Graphics from AirDNA
Mississauga failing to keep up with regulations to control Uber, Airbnb and other disruptors
From the cobbled streets of Edinburgh to the bustle of Wall Street or the sprawl of Mississauga, cities across the world have spent the last few years coming to terms with a new dilemma. The conundrum comes in the form of innovative technology companies, commonly known as disruptors.
Where Mississauga is already grappling with many philosophical questions about smart planning and growth, these questions are exacerbated by various new arrivals. Though there are disruptors in every industry, the two which offer the greatest headaches to city councils are short-term rental agency Airbnb and car-share service Uber.
The issues have raised their heads at various times across the past few years at city hall, yet little long-term scrutiny has been applied. Where many other areas, including planning, cycling and even the towing industry, have committees set up to consider their changing demands, tech disruptors do not get systematic scrutiny. Instead, council has taken a reactive approach when relevant events take place, motions are brought forward or deputations proposed.
Putting one of the issues back on the table, Toronto recently succeeded in a Local Planning Appeals Tribunal (LPAT) decision to enforce strict regulations on Airbnb. At the end of November, the city won its appeal to impose new, stricter rules on the service, now only allowing landlords to rent out their entire principal residence for 180 nights per year, while also placing a ban on using secondary suites as an Airbnb rental space.
Ruling on the case, the LPAT said Toronto's Airbnb regulations "represent a reasonable balancing [act] ... ensuring that housing is provided for residents, that a full range of housing is available including short-term rentals, and that the business and tourism economies are supported."
In Mississauga many were waiting to see what happened in Toronto before deciding if further regulations were necessary. As it stands, the principal piece of legislation around Airbnb in the city is the Municipal Accomodation Tax (MAT) which applies a 4 percent levy to rentals operating for less than a month.
According to AirDNA, a website which scrapes data from Airbnb listings, the number of short-term rentals in the City of Mississauga has exploded over the past three years. In the third quarter of 2016, there were just 679 properties listed through the company, while in the third quarter of 2019 there are as many as 1,884. The near-doubling of Airbnbs in the city can be seen as good and bad, but is certainly an issue which requires further scrutiny.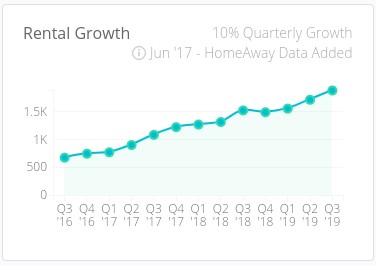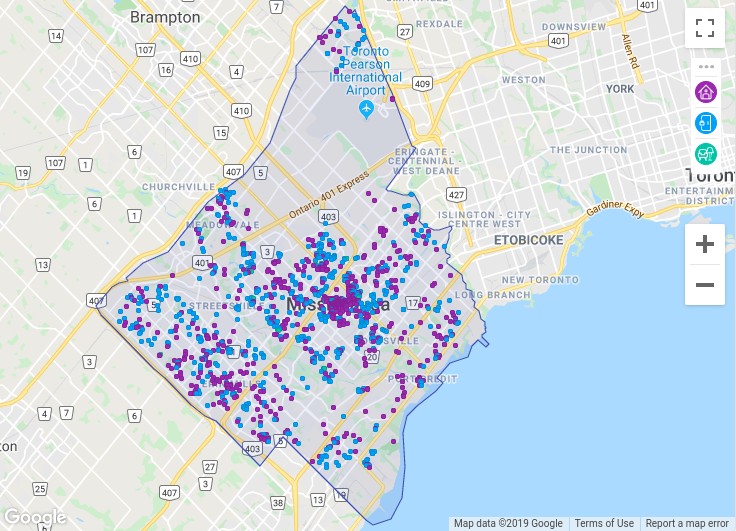 The number of units available in Mississauga through Airbnb has skyrocketed over the last three years. The purple dots show the full apartments/houses for rent, the blue dots are available bedrooms.
For those interested in growing city revenues through the MAT and bringing new customers to local businesses, the increase in Airbnb checks both boxes. Speaking about tourism generally, councillor Pat Saito, who has worked at the forefront of the city's tourism efforts for more than a decade, told The Pointer that Mississauga should take advantage of the "stay here, go there" appeal of its location, a slogan she said was used by Halton Region to increase its appeak to tourists.
With Airbnb's location and price based search tools and Toronto's recent crackdown, Mississauga could benefit from more short-term tourists staying in the city in order to visit Toronto. That situation could bring more tax dollars to the city, while offering local businesses a chance to showcase and impress visitors from around the world.
However, at the other end of the spectrum, as Toronto has indicated, Airbnb can cause serious harm to residents. Restaurant owners may welcome the custom of new arrivals in town for a few days, many residents on the other hand find the short-stay guests a nuisance.
At a much less superficial level, though, Airbnb takes away accommodation which could be lived in by the residents of Mississauga. Of the city's 1,884 Airbnbs, 60 percent are full homes, with the remaining 40 private rooms. Generally speaking the 40 percent private rooms do little to impact the housing market, with entire apartments the real issue.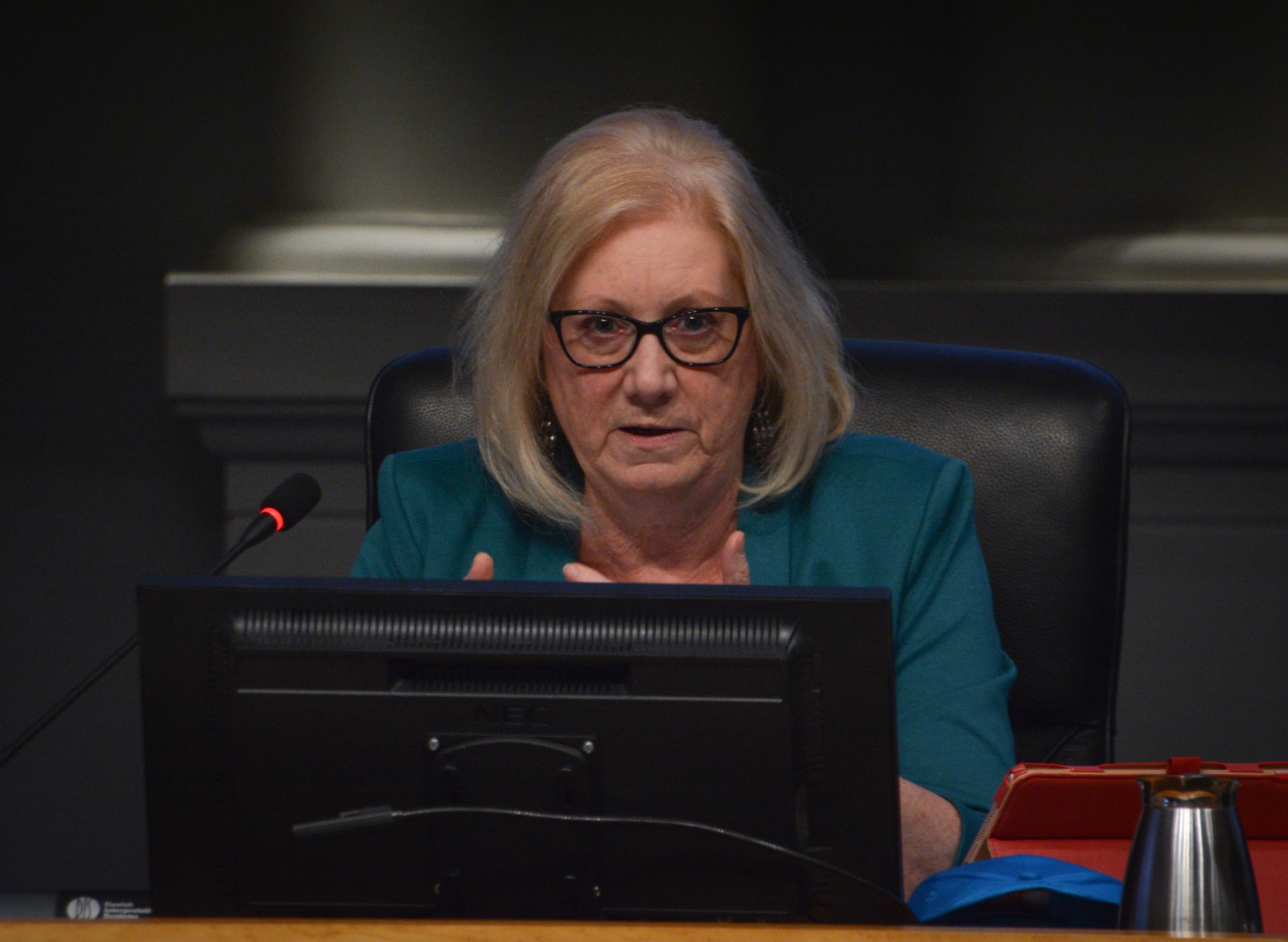 Councillor Pat Saito
A quick calculation shows that 1,130 full apartments are listed as Airbnbs in the City of Mississauga, taking them out of the domestic rental market and putting them in the category of short-term stays. With a rental market capacity of just 0.9 percent, below a healthy rate of 3 to 5 percent and even Toronto's rate of 1.1 percent, every single apartment counts for residents in Mississauga. As rents across the city continue to skyrocket due to phenomenal demand for apartments, further regulation of Airbnb may hurt tourism, but could have a positive impact on the people who live in the city.
A study of the Airbnb market in New York by David Wachsmuth of McGill University found evidence that Airbnb raised rents in the city, removed houses from the long-term rental market and even fueled gentrification, pushing out poorer residents in favour of a homogenous breed of young professionals. While it is difficult to assert that Airbnb is removing exactly 1,130 properties from the Mississauga rental market, it seems clear that the disruptor is having an impact.
Driving thousands of people every year from Toronto Pearson Airport in Mississauga, Uber has had a more widely document impact than Airbnb. The flagship disruptor has made its presence felt around the world, damaging traditional taxi drivers in London, New York, Toronto and beyond.
In many ways, the sprawl of Mississauga was custom made for technologically advanced taxi companies like Uber. Where traditionally regulated taxis did a good job covering Mississauga in the past, the convenience of apps like Uber for travelling around a city with more than 5,000 kilometres of lane roads is an obvious advantage.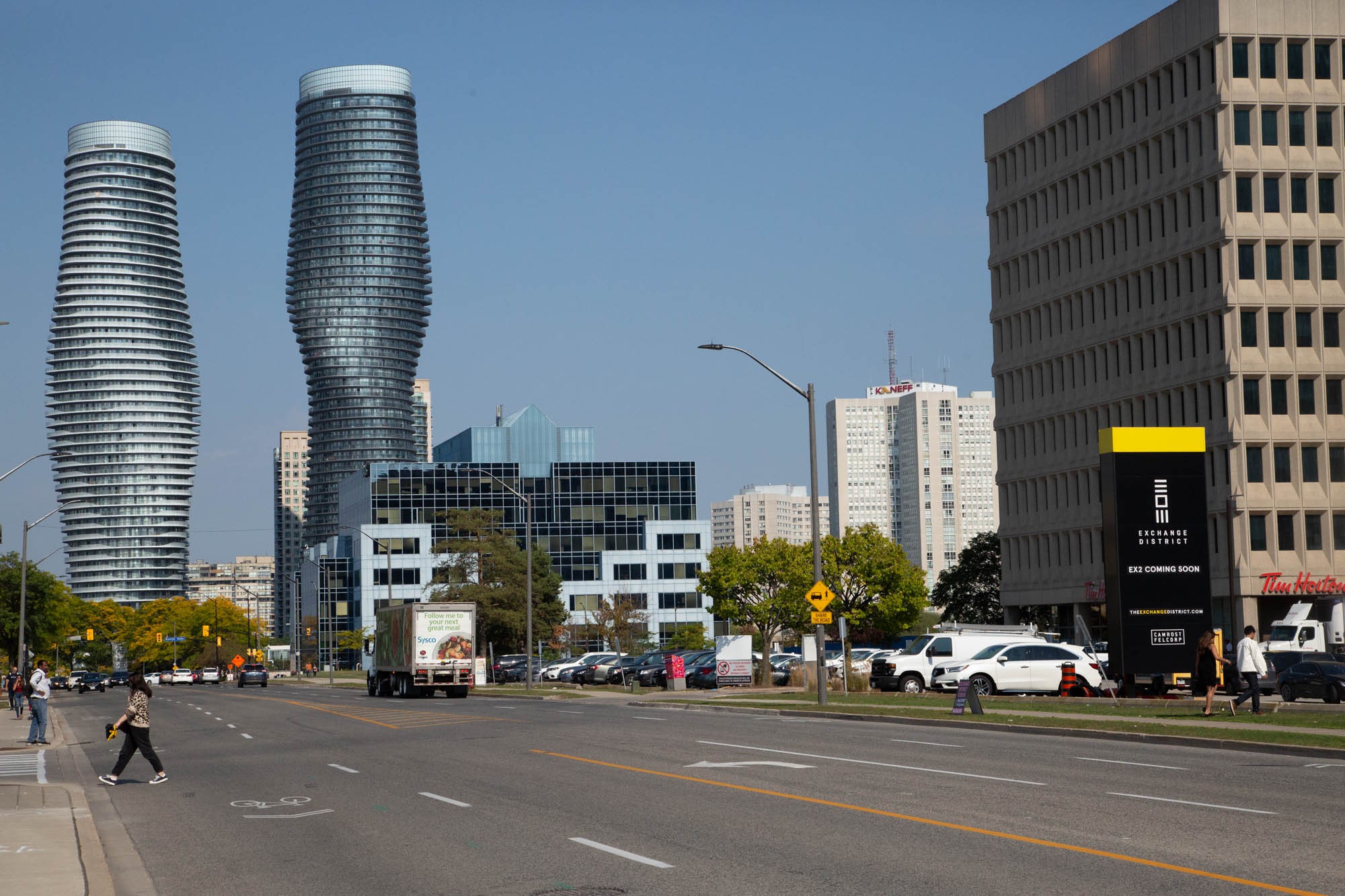 As a car-focused city, Mississauga was a perfect market for Uber.
As a result, when Uber launched in Mississauga, residents took to it quickly, largely abandoning local cabbies. Since launch and a battle for regulation, Uber has delivered cheaper prices, a technological solution and revenue through the city which collects a dollar for every trip.
However, for the taxi drivers who already worked in Mississauga, it was a disaster. Retired cabbie Peter Pellier said the city made "no attempt to regulate" Uber when the service arrived, with significant lobbying required through 2016 to get council's attention. Crucially for the city's traditional drivers, who require city issued plates to operate, their licenses began to sink in value as Uber cut into the market and passengers dwindled. Drivers who had investested in their plate as a pension to be sold upon their retirement watched helplessly as values plummeted. At the start of 2016, Pellier rented his plates out for $825 per month, a number which dropped to just $300 by the end of that same year. These days he says the market value is closer to $150.
"We didn't realize how indifferent [Bonnie] Crombie was to the taxi industry," Pellier told The Pointer in frustration. "She thought she had bigger fish to fry."
After much debate through 2016, a pilot project was agreed for Uber to operate in the city. At the end of the pilot, the company was allowed to operate with limited regulations, which included some small fees. However, those changes did not include restrictions on the number of taxis Uber could operate or fixed pricing. Instead, to level the playing field, Mississauga rolled back some of the regulations which had been in place on its own taxi industry, offering operators more freedom to set their own prices.
"We thought: 'this is insanity,'" Pellier said. "You need to protect the public by regulating the industry for driver safety and for vehicles… all of that had been thrown out the window."
The fact that there is no regulation around the number of Ubers in the city means that prices can stay low through market competition and an avoidance of surge fares. However, that can come at the cost of congestion and pollution, with no real forethought into the number of private hire vehicles on the city's roads. This can raise environmental concerns along with infrastructure considerations illustrated by the city's $274 million infrastructure gap.
It is unlikely councillors and residents in Mississauga will find any easy solution to these market disruptors — for all municipalities they are the headache of the day. Yet, with questions around the availability of housing and the environment at the heart of Mayor Crombie's second mayoral term, they would do well to consider them.
Since Toronto has managed to score in its battle against Airbnb, Mississauga may attempt to follow suit. In the meantime, taxi drivers are involved in a lawsuit against the city to claim compensation for the introduction of Uber. With two such vital issues sitting in the background of council, regular attention and even a standing committee seem like logical steps.
Email: [email protected]
Twitter: @isaaccallan
Tel: 647-561-4879
Submit a correction about this story